Are you actually closing the deals? Mind you, closing and selling are two different things.
When you just sell, you aren't assured of getting paid by your prospect but when you close the deal, you know that the person on the other side will pay you, or has already cut a cheque.
But how do you close sales deals?
In this article, we will break down the process of sealing the deal into 6 highly effective strategies.
Why Does a Sales Pitch Fail?
Usually, a sales pitch fails because it falls on the wrong ears, or is shallow. It can also be targeted correctly but presented wrongly.
Three common mistakes are:
Targeting the wrong audience
Most sales pitches fail if they don't cater to their target audience. Hence, a targeted sales pitch is the key.
Failing to offer true value
The vast majority of your consumers aren't looking to purchase anything from you but rather to get their concerns resolved.
In that context, they'll evaluate their buying decision based on how much value they see in your offer, and not just the regular benefits.
The pitch fails to pique curiosity in your product
There can be many reasons for a pitch failing to make your customers curious.
For instance, sending the same pitch to all types of customers. Always identify the pain points of your customer and try sending personalized pitches to them.
No time to read? Watch this video instead:
Read also: Perks & Examples of Customer Oriented Companies: Netflix, Slack & More
Proven Strategies to Close Your Next Sales Deal
Now, let's look at sales strategies that have proven to work for closing deals without bugging the client or customer.
1. Ask the right questions
What you ask your prospects also determines whether they would buy from you or not. But how to ask the right questions?
Before you ask your prospects questions, make sure that you are asking not just to make them buy from you but also to make them realize that you genuinely want to provide solutions to their problems.
Below are a few questions that you can ask your customers to make them seal the deal with you.
Business phrases and questions to close deals quicker
What problems are you struggling with right now in your business concerning X?

What is your budget for the service?

Have you tried any similar product/service before? What made you not go for them?

What is your expected turnaround time for this service?

If price is the only objection, we can give you (X) % discount if you accept the proposal within 24 hours. Would you be interested in the offer then?

Can you tell us more about the results you would want to achieve in the next 6 months / 1 year with our services?

It's better for us to get on a free consultation call and discuss more of the problems that your business is facing right now. That will help me (sales guy) understand whether or not our product/service can help you.

Just for your information, we would like to tell you that we only have X slots left and since you seem to be more interested in taking your business to greater heights with our product, we wanted to ensure that you're informed about this limited capacity.

Do you have any more questions about our product/service/pricing?
2. Identifying your customer's pain points

Source: revechat
What problem is your customer going through right now? How can you solve it?
Let's look at some of the examples of paint points that potential or even existing customers may have with your brand, even after you've made a sale.
Financial pain point: This can be a scenario in which your customer feels that the product you are selling is worth less than the price you are asking.
Process problems: This can be a lengthy process with confusing steps that makes customers feel that they have wasted more time on your website/app.
Support failures: This can be poor customer support. After all, if your customers believe that you don't have a solid support system in place, they would not want to purchase from you again.
Identifying these pain points can significantly increase your sales. But how do you figure them out? The best way can be by sending feedback surveys to your customers and analyzing the pain points that your customers are facing right now.
Another trick can be checking out the comments left by your customers in your comment section. Or even that of your competitor's comment sections. What are they lacking? Can you address the issue and provide solutions?
Further, you can figure out what people think about your product by checking the reviews left by people on platforms like Quora or Reddit.
Read also: Customer Intelligence (CI): The Missing Support Puzzle Piece
3. Focus on the unique value of what you're selling
You've probably heard this one before: the key to a successful business is to focus on your unique value.
It's true—but it's also a little bit hard to understand. What does "unique value" mean?
Let's break it down.
If you're trying to sell clothes, focus on what makes your clothes unique, not just a bunch of differentiating features like "nice material," "great fit," and "stylish design."
That's not enough. You need two things:
1) something that is truly unique to your brand, and
2) something that people care about enough to buy from you over someone else.
So what makes your brand unique?
Well, if someone asked this of us, at EngageBay, we can say what makes us different is our customer service; we really go above and beyond when it comes to making sure our customers have an amazing experience with us.
But even though that's true, it's not really enough — because who cares?
So, instead of focusing on our customer service, I'd say that the thing that makes this brand unique is our focus on making sure every part of every client's onboarding is done right — from the initial importing of contacts to the delivery and setup of all the features and tools in EngageBay 🙂
Read also: Understanding the 4 Key Steps to Brand Development: A Brief Guide
4. Be professional in your approach
Professionalism is key to closing sales deals. If you don't act like a professional, your clients won't take you seriously, and that's the last thing you want when you're trying to make a sale.
When it comes to professionalism, there are two main things you need to focus on: your appearance and your behavior.
Your appearance should be neat and tidy, but not overly formal or stuffy. You want to look like someone who takes care of themselves, but who also takes their work seriously enough that they're not going to show up in sweatpants or flip-flops.
A nice dress or blouse paired with a pair of slacks or jeans will do the trick! Also, consider what kind of shoes you're wearing—you don't want anything too trendy or flashy that might subtract from your professionalism.
As for behavior, be sure not to get too excited about what you're selling—you can't let your excitement get in the way of being professional.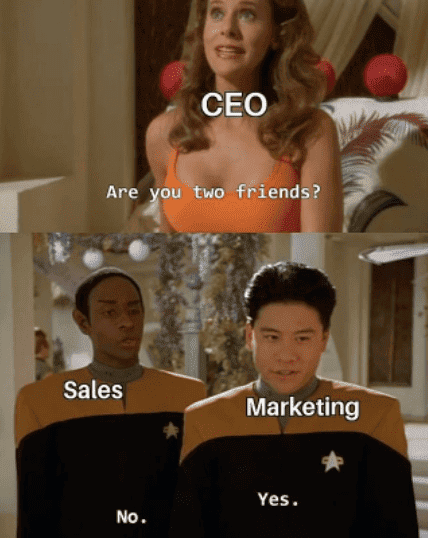 If a client asks a question about something you really hate or love, keep your tone neutral still and talk about it as if it's just another aspect of your job. There has to be a balance between how human you sound and how neutral you are.
For instance, you can't sound sad or angry when the prospect expresses disinterest in closing the deal today. At the same time, you can't sound excited when the prospect agrees to make a payment!
It's that fine balance that defines a true sales professional.
5. Give offers and invoke urgency
This powerful tactic can greatly impact your sales. Giving people exciting, limited-time offers can be a great way to invoke urgency and make them take immediate action.
For example, you can use phrases like:
Offer limited for 24 hours only

Only 13 seats left, book your seat at a flat 15% off, only for today
6. Follow up more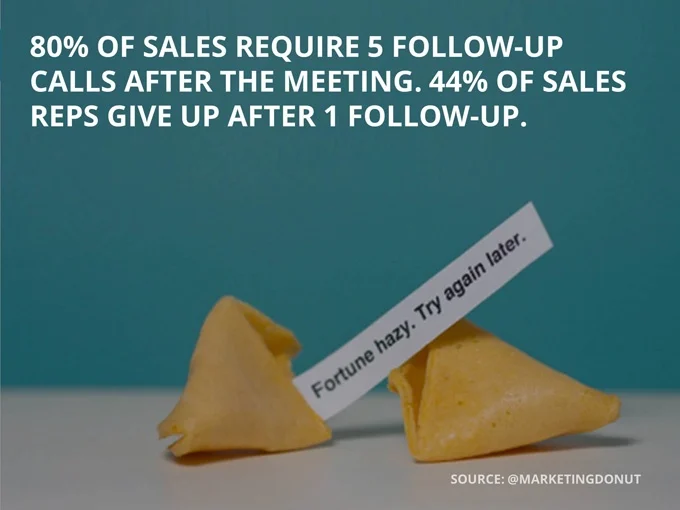 Let's admit it, customers nowadays do not like being sold to, let alone being forced or pushed into something.
At the same time, customers take a lot of time to consider the pros and cons, and other alternatives before deciding on one brand/company.
It takes an average of five follow-ups to close 80% of deals.
So, the next time you think it's not worth following up on a prospect, fight off the negative thought and send that email, or make that call!
Conclusion
In this article, we discussed the strategies that you can use to close your next sales deal and convert your leads into paying customers.
To help you rock the sales game, we also discussed the exact phrases and questions to ask your prospect and make an irresistible offer that your customer just can not resist.
Remember, not every prospect will end up buying from you. However, it's on you how you present yourself to leave an impression of trust in them. Also, by presenting yourself as reliable, you increase the chances of people reaching out to you later.
If you want to try a swell sales tool for a super affordable price, check out EngageBay.