Every company wants five-star reviews, as they're the highest testament to the quality of your service. Yet what does it take to earn such positive reviews?
It's not like you can force it, after all. Your customers should want to leave the reviews themselves, and they should be so pleased with your service that they'll gladly share their praise.
In today's quick, to-the-point guide, we'll offer suggestions on how to motivate your customers to leave more five star reviews.
Let's get started.
5 Surefire Ways to Grab Five-Star Reviews From Your Audience
Here are five proven ways to keep the five-star reviews flowing:
Prioritize happy customers above all else
Standardize your employee training
Build a robust customer service team
Make it easy to leave reviews
Incentivize your customer to review your products and services
1. Prioritize happy customers above all else
By far, the most effective way to begin seeing more five-star reviews on your website or Google My Business profile is to make your customers happy.
We know, we know, it sounds so easy yet is so difficult to implement, isn't it?
The quickest means of getting a gauge of how your customers feel is to issue a survey. Keep the survey short and sweet, so your customers feel inclined to take time out of their busy days to fill it out.
Listen to what your customers are telling you. If enough customers have a problem, then you can't write that problem off.
Keep note of the problems that repeatedly come up in the survey and make it a point to improve those first.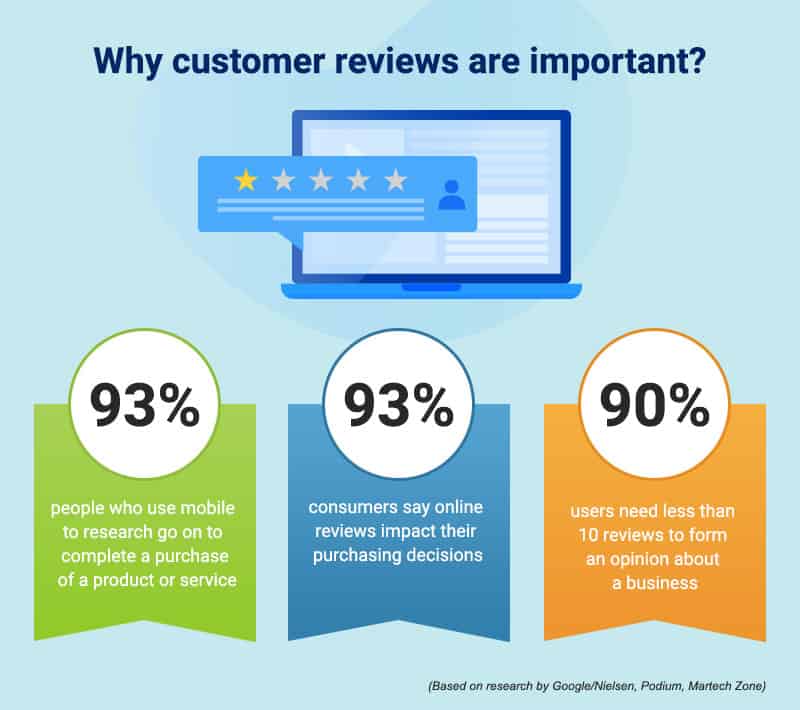 2. Standardize your employee training
If your new company's aim is going to be customer satisfaction, then you need the entire team to be on the same page. Fill in the gaps in employee training across all divisions so that each employee has the same knowledge as everyone else.
This way, when a customer issue arises, it shouldn't matter so much which employee handles it. The customer will get the same sort of experience.
This reliability in the customer experience builds faith among your customers, and by extension, increases customer loyalty.
Read also: CRM Experience: How Customer Satisfaction Tools Get Business Success
3. Build a robust customer service team
In the quest to earn more five-star reviews, you have to assess the health of your customer service team.
Is your team so small that they get easily overwhelmed by a bevy of customer requests, which causes some requests or complaints to fall through the cracks?
Could it be that your customer service reps require better training?
You need a team that's sizable enough to be able to answer customer questions, calls, and complaints as soon as they arise.
Read also: 16 Customer Service Tools for Great Retention Rates
4. Make it easy to leave reviews
Although this won't influence the quality of your reviews (i.e., how many stars they get), you absolutely want to make it as easy as possible for customers to leave a review.
Take the time to go through your small business's Google My Business page and ensure that all the pertinent details are filled out.
This will allow customers to easily find your business and leave a review after using your products or services.
If you've accidentally (or maybe purposefully) turned off reviews on social media sites like Facebook, make sure the reviews are turned back on again.
Check your website as well. Go through the review process on your site like you were going to leave a review but stop just short of submitting it.
Was the process easy or too convoluted?
The more difficult it is for customers to leave a review, the less inclined they'll be to bother.
Sure, that means you won't get negative reviews, but you're also possibly missing five-star reviews as well.
Read also: The What's What of Customer Experience Automation
5. Incentivize your customers to review your products/services
Even if you make it easy to write a review, you might find that you're not getting enough reviews, five-star or otherwise.
Well, there's nothing wrong with being upfront and asking for reviews.
You might send a follow-up email about a week after a customer buys a product or service asking how they liked it and encouraging them to leave a review.
If that alone isn't working, then incentivize your customers to share their thoughts.
For instance, if they leave a review, they might get entered into a raffle for a fabulous cash prize or gift.
Otherwise, you could incentivize your audience with exclusive discount codes, freebies, or sales.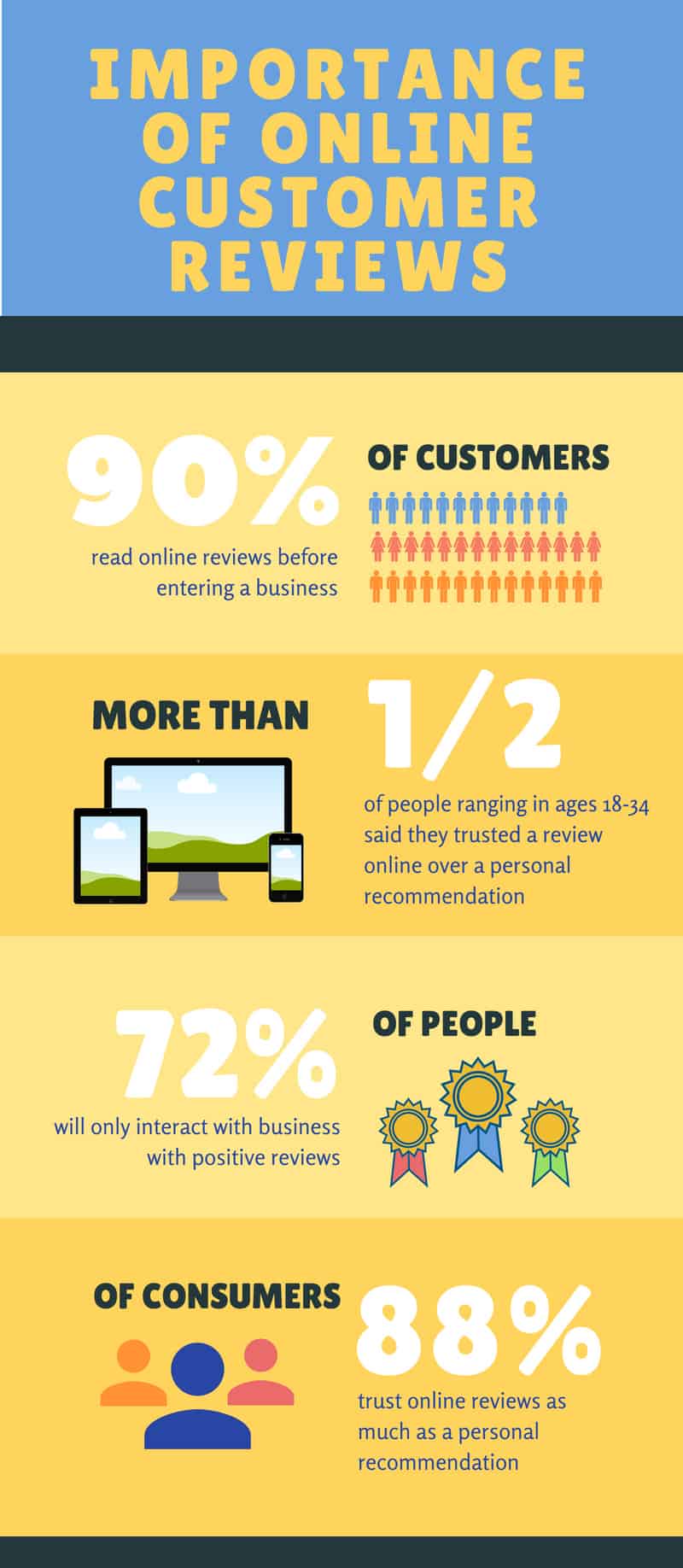 Read also: 10 Simple Strategies to Keep Customers Happy
Should I Delete Bad Reviews?
You kind of feel like you've opened Pandora's Box here.
You wanted reviews, and boy, did you get 'em. Unfortunately, there were more bad reviews than you were expecting.
Your business is beginning to prioritize all the tips in the last section for better customer satisfaction and hopefully a few five-star reviews to boot.
In the meantime, is it okay to delete bad reviews?
We wouldn't recommend it, no!
Everybody knows that a company is going to have a few bad reviews among the good ones. It would be wholly unnatural to see no bad reviews whatsoever.
Your customers will know that you deleted the reviews, and that's going to erode trust and goodwill among your audience.
You shouldn't sweat a couple of bad reviews here and there, even if some of them are back-to-back. Bad reviews are inevitable.
The concern arises when your company has more negative reviews than good ones. That's a clear sign that you need to begin prioritizing customer satisfaction, but it's still not a good idea to delete negative reviews.
Read also: Get Positive Online Reviews For Your Business, Consistently
Conclusion
How does your small business earn more five-star reviews?
By prioritizing the satisfaction of your customers above all else. Ask for feedback, listen to it, strengthen and train your teams, and improve how you deal with your leads and customers alike.
After that, the reviews should naturally come in, and more of them may be five-star reviews than you'd think!