The importance of customer satisfaction cannot be overstated.
According to HubSpot, 93% of customers are likely to make repeat purchases with companies that offer excellent customer service.
In this blog post, we'll discuss the importance of customer service, and then we'll have a look at some of the best customer service tools to help your business succeed.
By the end, you'll not only understand the value of good customer service, but you'll know what it takes to help customers stay happy and consequently to enhance customer loyalty.
With 95% of customers sharing bad experiences, a single review can cost your business an average of 30 lost customers. 
We don't want that happening to you. So, let's dive right in! 
How Do You Choose a Great Customer Service Tool?
Well, to be honest, there's no 'one-size-fits-all' formula here. Every business has its unique customer service requirements, so this is a broad assessment of what to look for when choosing a customer service tool for your business.
These are the points to look for while choosing a customer service tool: 
Usability:

Is the software easy to set up? Is the software smart and intuitive to use?

Effectiveness:

How does the software address the problems it's meant to solve? Is it a stand-alone, self-sufficient tool, or does it need other software to work fully?

Value:

Does the tool offer value for your money? Will the software benefit both your customers and your customer service team?
15 Customer Service Tools to Improve Customer Satisfaction
Here are 15 customer service tools that can help bring you and your customers closer together.
#1. Shared Team Inbox
This is an important customer service tool. 
Large teams continue to struggle with organizational problems, with emails often falling through the cracks, resulting in bad customer support.
One method of preventing this is to set up a shared customer support team inbox.
With all complaints and queries landing in one place, your customer support channels and team members can combine forces to ensure great customer support so that every customer is looked after.
Once you get it up and running, your team will be able to align your marketing, sales, and customer service agents to offer better customer experiences.
A cloud-based customer tool like EngageBay can be the key here. It offers a shared conversational inbox so that your marketing, sales, and customer service teams have universal access to all customer queries. 
#2. SaaS Call Center
It may be 2021, but there are still a lot of consumers who are hesitant to make purchases online. Some people are more comfortable when they talk to an actual human first.
Software as a Service (SaaS) makes it easy for your business to shift call solutions, analytics, and customer relationship management software (CRM) to the cloud.
That's why CRM platforms like EngageBay can help you take your business to the next level.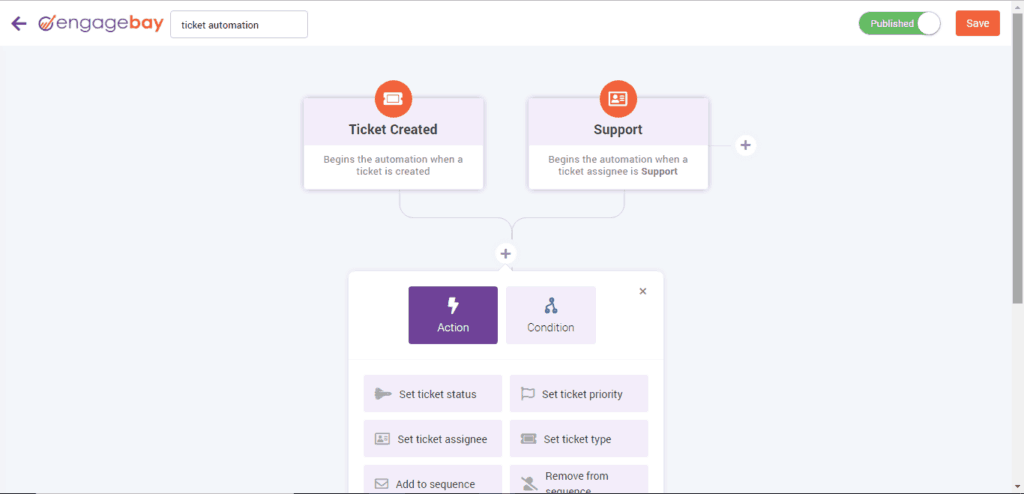 #3. Help Desk Ticketing System
A few years ago, you may have encountered a frustrating problem that goes a little like this:
You have an issue with a product or service, so you contact the company. You explain the situation to one person, who then transfers you to another.

The next person knows nothing about the issue, so you have to explain everything again.

The problem is not resolved at first, so you must contact them again in a few hours, or perhaps the next day.

You call back and have to explain the whole situation again.
A helpdesk is a great customer service tool and can help you immensely in these situations.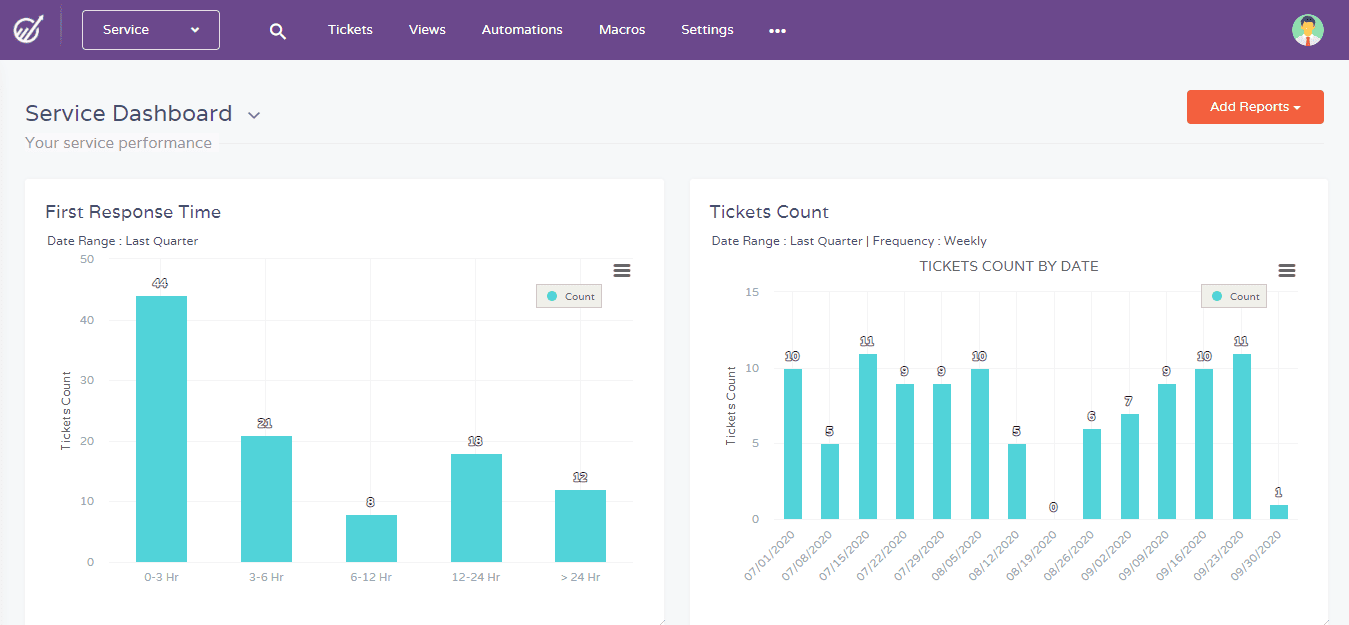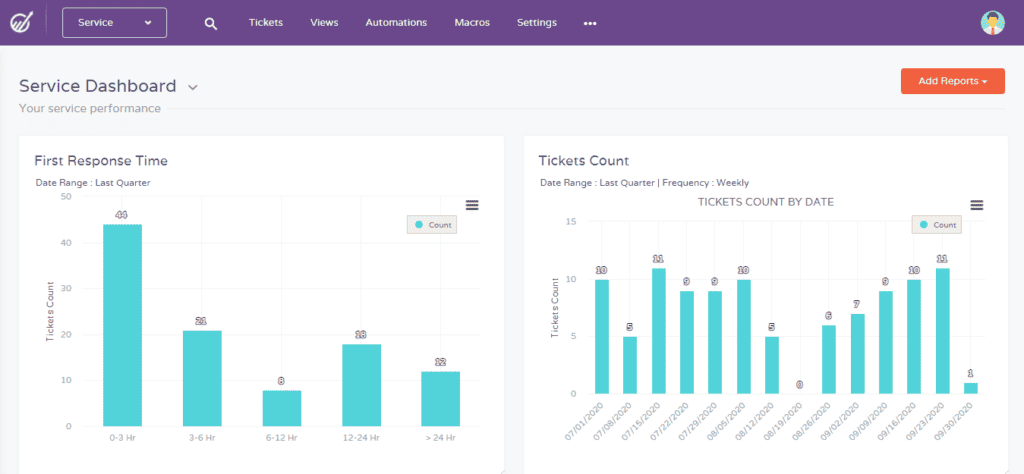 By using a help desk ticketing system, customers can get quick answers to their problems. Customers stay up-to-date with notifications about the progress, and your employees stay on-point, ensuring there is no confusion and delay. 
#4. Live Chat
One of the best tools for customer service available today as part of the help desk software is live chat support.
Btw.so has combined PLG with live chat to help businesses prioritize leads effectively. The tool crunches product usage data and gives insights to predict which users will convert.
It doesn't matter what your industry is or who your customers are; a live chat system can set you apart from your rivals when it comes to delivering great customer support in real-time.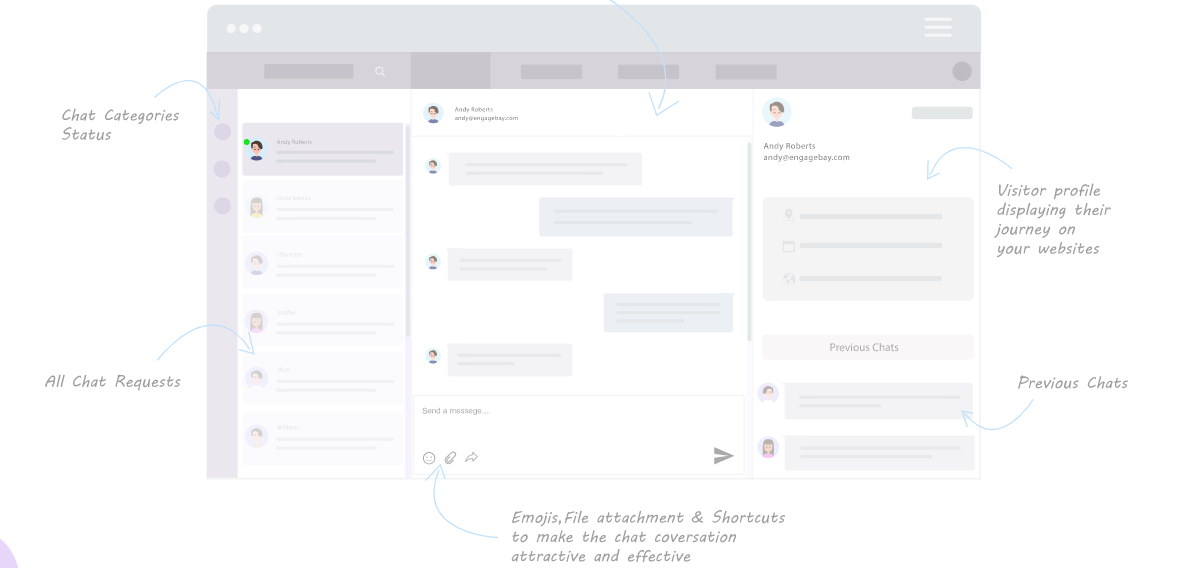 Guyana-based retail support call center GTT used live chat to reach higher levels of customer satisfaction, and they did it without having to hire a larger team.
#5. Mobile Apps
Businesses all over the planet are searching for more effective ways to connect with their audiences.
This has given rise to cross-channel marketing, where brands reach out to people on multiple mediums. One of the best channels to exploit is through the use of a customer service app.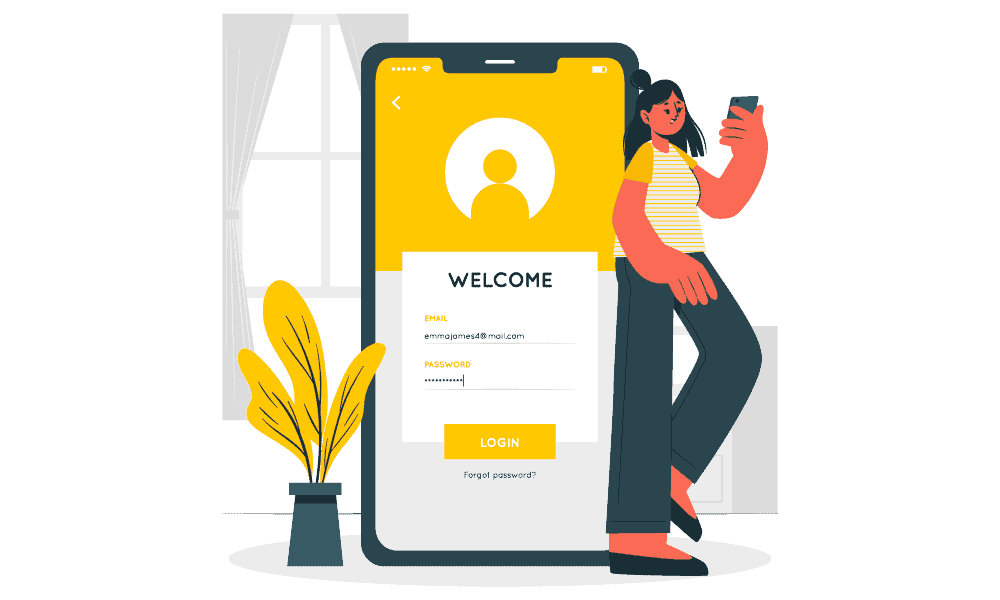 With more and more people going mobile, this can help you tremendously as it offers a dedicated application for your customers while also offering portability. 
#6. Push Notifications
If you go down the mobile app route, you may as well go all the way. Email sign-up boxes aren't as compelling as they used to be, which has paved the way for push notifications. 
This is one of the most overlooked customer service solutions today, but if you use it correctly, you can have a positive impact on your customers.
It's easy for customers, and it's great for companies.
Once you have the list, it's possible to tailor personalized push messages based on the data you collect.
French fashion company La Redoute used this tool to conquer their abandoned cart problem, boosting customer engagement with personalized messages that encouraged people to return and complete their purchases.
#7. Instant Messaging
Live chat may be the go-to for many companies now, but customer service on instant messaging isn't a bad alternative. In some cases, it's an option that many customers prefer over live chat, as they still get the experience of a one-to-one conversation in real-time.
Many companies are already advertising on apps like Messenger or WhatsApp, making Live Chat an essential customer care tool.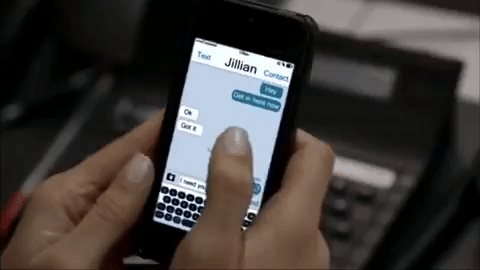 This is a solid middle ground between live chat and email services for smaller teams with limited resources.
#8. Social Media
If your company's social media profile is a digital ghost town, it's akin to building an empty store in the middle of the jungle.
Brands need to be active on social media. You can use these platforms to forge relationships with the larger online community, boost brand awareness, listen to the issues consumers have, and nurture trust with prospects.
All of this can help you finetune your existing marketing and sales strategies.
About 70% of customers engage with brands on social media for customer service reasons.
This doesn't cost your company much in terms of time, money, or effort. By comparison, the ROI is significant.
#9. Email Automation
When we think of the most useful customer service software, marketing automation is near the top. Specifically, we can consider email automation.
Nowadays, it is the only way to do email marketing. You can create business emails in advance, then automate them to send upon specific triggers.
For example, when someone:
Subscribes to your newsletter

Downloads an eBook

Leaves an abandoned cart

Makes a purchase
When you have behavioral-triggered emails ready to go, your company can offer a personalized customer experience that people remember and respect.
Research from SendPulse suggests that these types of emails increase clickthrough-rate (CTR) almost four-fold compared to traditional, generic emails.
EngageBay users can set up 'canned responses', which facilitate smoother, faster customer service communications.
#10. Customer Portal
Sometimes, people just want to take care of their own business! A customer portal can help your followers do that.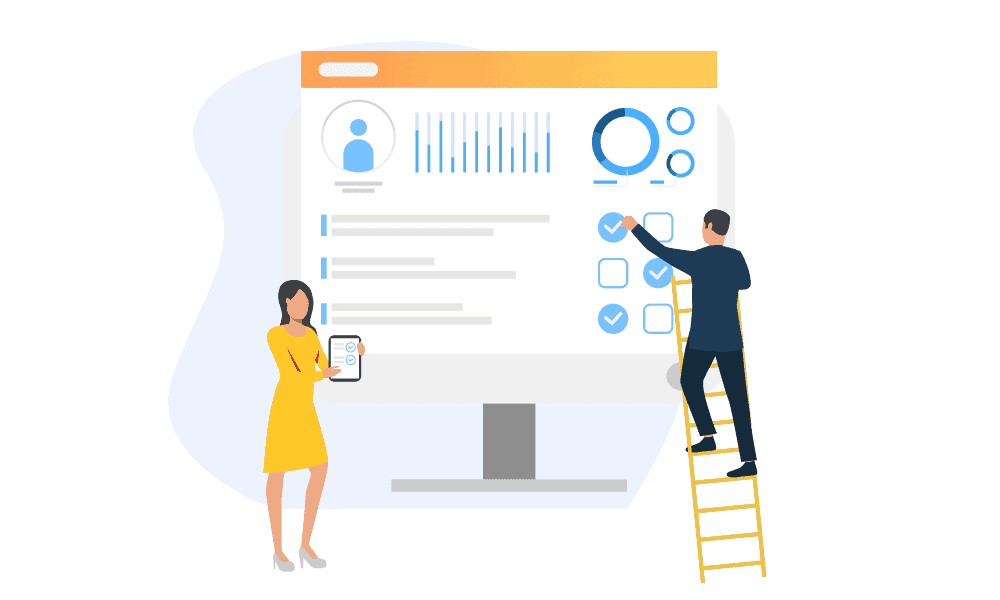 By offering a dedicated system within your website, customers have the freedom to access their own personal data for a host of reasons:
View purchase history

Save favorite items

Track orders

Seek personalized assistance.
Customer portals offer your customers the ability to have the independence and autonomy to review various orders, invoices, documents, and financial matters.
With EngageBay, your business will have a platform to monitor ongoing deals with customers.
This 'visual deal pipeline' allows you to track the progress of customer relationships and transactions in real-time.
#11. Self-Service Knowledge Base
This is the era of "Googling It," and people are always likely to search for solutions on the internet. In fact, people generally search on the internet before contacting a real person. 
If you publish an extensive self-service knowledge base, two things will happen:
Customer experiences will improve as people can easily find answers to common issues.

Your customer service costs will be reduced by offering knowledge bases as there is less need to deal with common issues and recurring problems.
#12. Online Communities
A study from the Aberdeen Group asserted that 85% of online communities use a formal strategy to nurture customer relationships, with the goal of creating loyal brand advocates.
Such a strategy is self-perpetuating, as your entire focus is about keeping your customer satisfied.
By focusing intently on offering the best possible customer service, you encourage more people to talk about their great experiences. This, in turn, encourages more people to engage with your brand.
And so the cycle continues…
Harley-Davidson attracted over 1 million global members to the Harley Owners Group, fostering a close-knit community of like-minded spirits around their products.
#13. Customer Satisfaction (CS) Surveys
Surveys are one of the most popular customer support software, and they've been in use for decades. 
Knowing your audience is a critical part of success. If you haven't figured it out yet, maybe it's time you asked.
Sending out a customer feedback survey to gauge people's thoughts and feelings about your service can reveal some valuable insights. People tend to be more honest in these surveys compared to in-person.
Marketing guru Neil Patel states that 86% of consumers are willing to pay more for a better customer experience.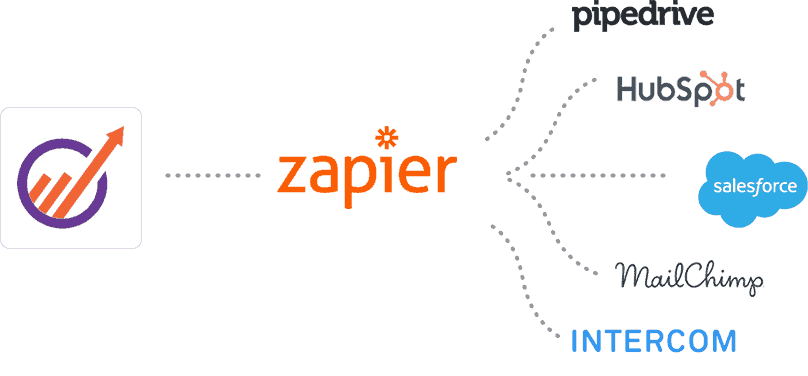 #14. Reports Dashboard
The best way to analyze how your customer
 service is faring is through interactive dashboards that display your critical metrics, offering quick insights to help you make smarter decisions.
It's easy to get overwhelmed with data. The secret is knowing what to track and use to improve your customer service.
With a dedicated reporting tool in your customer service tools, this is no longer a problem. 
#15. Integrations
The best CRM platform can give your business a unified platform that brings all the key departments together.
 However, even the best all-in-one platform has boundaries.
That said, we live in a world where the best tech and customer service software tools can easily integrate with one another.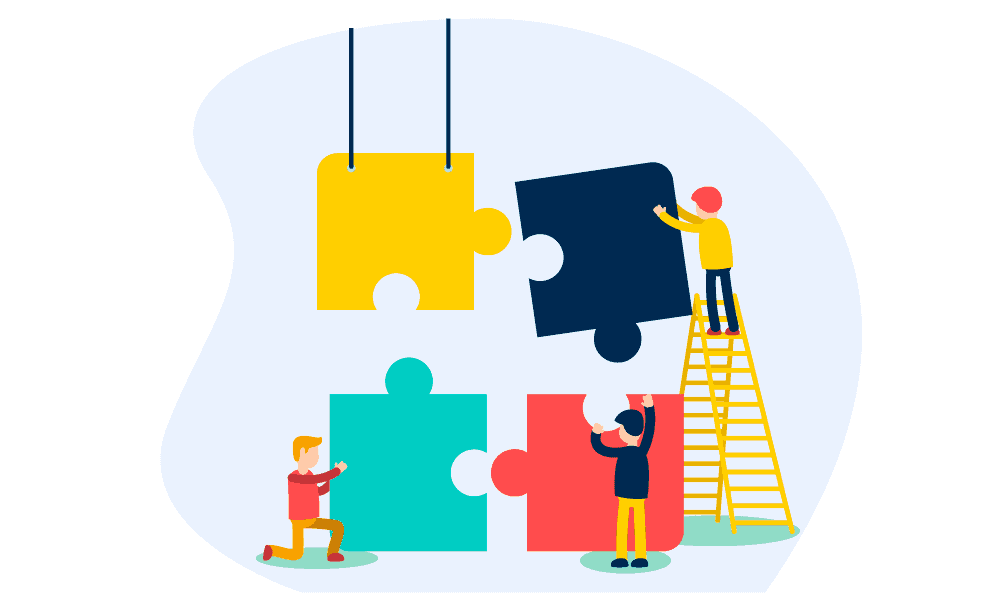 EngageBay's partnership with Zapier makes it possible for your business to hook up your customer service platform with over 1400 apps, including other customer service tools. For example, you can integrate:
Google Docs

Gmail

Mailchimp

Slack

Shopify

Asana

Instagram
And many, many more!
Customer Service Tools Take Customer Satisfaction To the Next Level
When you're in business, it's easy to get obsessed with the product or service you offer, which can cause you to lose sight of what matters most – your customers!
The way we do business may be evolving as the world becomes more obsessed with technology and data.
However, the importance of customer service hasn't changed.
When you look after their interests and aim to provide the best possible experience, your business will thrive. 
That said, it can be overwhelming to have dozens of different customer service tools. 
What you need is an all-in-one solution that eliminates the need to have different software for various needs. 
Fortunately, such software exists in the market today. For small businesses, EngageBay is an excellent solution. You get a comprehensive marketing, sales, and customer service solution – all at a fraction of the cost of other competitors. 
EngageBay offers conversational inboxes, CRM telephony, a classic helpdesk ticketing system, Live Chat, push notifications, social suite, email marketing automation, powerful reports, and a host of integrations. 
How awesome is that?
Plus, EngageBay offers a forever-free plan for up to 15 users. Just sign up, and change your business using the plethora of customer service tools EngageBay has.
We also have a comprehensive demo of our product: