The importance of customer satisfaction cannot be overstated.
According to Hubspot 93% of customers are likely to make repeat purchases with companies that offer excellent customer service.
93%! Think about that for a minute!
That's why having a sound customer service process is crucial to the success of your business.
In this blog post, we'll discuss the importance of customer service, and then we'll have a look at 15 of the best customer service tools to help your business win at customer retention.
By the end, you'll not only understand the value of better customer service, but you'll know what it takes to help customers stay happy and consequently to enhance customer loyalty.
With 95% of customers sharing bad experiences, a single review can cost your business an average of 30 lost customers.
We don't want that happening to you.
So, let's dive right in!
How Do You Choose a Great Customer Service Tool?
Well, to be honest, there's no 'one-size-fits-all' formula here. Every business has its unique customer service requirements, so this is a broad assessment of what to look for when choosing a customer service tool for your business.
These are the points to look for while choosing a customer service tool:
Usability: Is the customer service software easy to set up? Is the software smart and intuitive to use?
Effectiveness: How does the customer service software address the problems it's meant to solve? Is it a stand-alone, self-sufficient tool, or does it need other software to work fully?
Value: Does the tool offer value for your money? Will the customer service software benefit both your customers and your customer service team?
Here's a video that lists out eight must-have customer service tools:
16 Customer Service Tools to Improve Customer Satisfaction
We've seen what constitutes an excellent customer service tool — now you know what to look for.
Here are 16 customer service tools that are either intuitive, effective, adds value, or a mix of these features — and can help bring you and your customers closer together.
#1. Shared Team Inbox: HelpScout
This feature makes for an important customer service tool.
Large teams struggle with organizational problems, with emails often falling through the cracks, resulting in lousy customer support.
One method of preventing this is to set up a shared customer support team inbox.
A shared team inbox lets the whole team receive, send, and manage emails through a single email address — thus letting anyone from the team manage and collaborate from their own inboxes.

With all complaints and queries landing in one place, your customer support channels and team members can combine forces to ensure excellent customer support so that every customer is looked after.
Once you get it up and running, your support team will be able to align your marketing, sales, and customer service agents to offer better customer experiences.
A cloud-based customer helpdesk software like HelpScout can be the key here.
It helps you keep every aspect of your customer support organized using a single shared inbox. What's more, you can also create multiple shared inboxes for various teams, departments, and email addresses.
Through Collision Detection, you can avoid duplicate and multiple emails through real-time indicators that show if someone else is currently viewing or replying to a particular request.
You can also automate the process through workflows, customer tagging, and a searchable library of saved replies.

You'll also have access to all the information about the customer you are interacting with through a sidebar — conversation history, contact information, notes, and more.
Pricing
HelpScout offers three pricing plans: Standard, Plus, and Company.
Standard: This plan costs $20 a month and offers 2 mailboxes, live chat, automated workflows, customer properties, in-app messaging, and custom reports.
Plus: Costs $35 a month and offers 5 mailboxes, custom fields, teams, advanced permissions, and unlimited reporting history.
Company: Costs $60 a month and offers unlimited mailboxes, enterprise security, HIPAA compliance, dedicated account manager, and concierge onboarding service.
Read also: How to Upsell Using Email Marketing to Increase Your Revenue
#2. SaaS Call Center: Zendesk
It may be 2021, but there are still a lot of consumers who are hesitant to make purchases online. Some people are more comfortable when they talk to a person first.
Software as a Service (SaaS) makes it easy for your business to shift call solutions, analytics, and customer relationship management software (CRM) to the cloud.
A SaaS call center solution lets you manage both inbound and outbound calls, offers analytics, and facilitates end-to-end telephony capabilities during lead acquisition.

That's why customer service tools like Zendesk can help you improve customer satisfaction through an integrated call center.
With Zendesk, you can automate ticket creation that keeps track of customer calls and follow-ups. The call recording feature lets you connect conversations with tickets for quick references.
Zendesk also offers real-time dashboards with metrics on call queues, agent availability, customer wait time, and more.
Through automated call routing, your customers always reach the right agent at the right time.
Pricing
Zendesk offers three plans: Support Team, Support Professional, and Support Enterprise.
Support Team: Starts at $19 a month and offers integrated ticketing across emails, business rules, reporting and performance dashboards, and apps.
Support Professional: Starts at $49 a month and offers customer satisfaction surveys, automatic redaction, and SLAs.
Support Enterprise: Starts at $99 a month and offers customizable agent workspaces, conversational routing based on agent skill, and more.
Read also: 6 Ways AI is Changing Self Customer Service For Good
#3. Help Desk Ticketing .System: Freshdesk
Many times as a customer, you may have encountered a frustrating problem that goes a little like this:
You have an issue with a product or service, so you contact the company. You explain the situation to one person, who then transfers you to another.
The next person from the contact center knows nothing about the issue, so you must explain everything again.
The problem is not resolved, so you must contact them again in a few hours, or perhaps the next day.
You call back and have to explain the whole situation again.
If you don't want your customers to go through this frustration, you need a helpdesk ticketing system.
A help desk software is a single point of contact for businesses and offers a centralized platform to manage a company's external (and internal) queries.
At its core is automation. By having a centralized database, automating the query resolution and ticketing management process, you'll have a complete history as well as deeper insights about all your customers.
By using a help desk software, customers can get quick answers to their problems.
Your customers stay up-to-date with notifications about the progress, and your employees stay on-point, avoiding any confusion and delay.
A customer service agent can also delegate or re-assign their ticket to someone more qualified, thus streamlining the customer query process.

This makes help desk software one of the best customer service tools.
You can use Freshdesk, a helpdesk software designed to help you support your customers.
Freshdesk offers real-time assistance remotely, thus helping you manage conversations across email, chat, phone, social media, and the web. You also get routine workflow automation so that your customer support operations run on autopilot — while you focus on meaningful conversations.
Through document FAQs, help guides, and how-tos, your customers can quickly find answers. Plus, Freshdesk offers live dashboards that capture real-time data to help you keep tabs on performance and workloads.

Pricing
Freshdesk offers four plans: Free, Growth, Pro, and Enterprise.
Free: This plan offers email and social ticketing, knowledge base, ticket trend report, and team collaboration.
Growth: Costs $15 a month and offers automation, collision detection, helpdesk report, custom email server, time tracking, and SLA.
Pro: Costs $49 a month and offers robin-round routing, custom roles, customer segments, up to 5,000 collaborators, and multiple SLAs.
Enterprise: Costs $79 a month for skill-based routing, sandbox, audit logs, agent shifts, email bot, canned response suggested, and auto-triage.
Read also: 9 Wonderful Business Management Software Hacks for Crazy Productivity
#4. Live Chat: Sendinblue
One of the best tools for customer service available today as part of the help desk software is live chat support.
A Live Chat software lets your business interact with your website visitors in real-time through online messaging. It is more contextual and can be used for both first-time web visitors and existing customers.
That little chat bubble that pops up towards the bottom of the screen when you visit certain websites? That's Live Chat in action.
It doesn't matter what your industry is or who your customers are; a live chat system improves customer interaction and can set you apart from your rivals when it comes to delivering great customer support in real-time.
Many live chat software also use chatbot systems and machine learning to offer personalized and automated responses to customer questions.
Guyana-based retail support call center GTT used live chat to reach higher levels of customer satisfaction, and they did it without having to hire a larger customer support team.
Sendinblue is a fantastic Live Chat software to help you connect with your leads and customers in real-time — without a steep learning curve.

You can create a seamless experience for your web visitors through Sendinblue's live chat feature — it only takes a few minutes to set up.
You can also personalize the chat popup to match your brand identity. You can customize colors, add your business logo and name to help you become recognizable.
Once you are up and running, you can interact with your leads and customers in real-time, directly from the Sendinblue platform. What's more, the platform will let you know exactly which page your visitor is on — thus helping you offer better support.

Pricing
Sendinblue offers four pricing plans: Free, Lite, Premium, and Enterprise. All four plans offer the LiveChat feature.
Free: $0 a month — free forever.
Lite: Starts at $25 a month for 10,000 emails.
Premium: Starts at $65 a month for 20,000 emails.
Enterprise: Custom pricing.
Read also: 5 of the Best Sendinblue Alternatives (Pricing, Advantages)
#5. Mobile Apps: Appery.io
Businesses all over the planet are searching for more effective ways to connect with their audiences.
This has given rise to cross-channel marketing, where brands reach out to people on multiple mediums. One of the best business solutions for this opportunity is a customer service mobile app.
With more and more people going mobile, this can help you tremendously as it offers a dedicated application for your customers while also offering portability. If you have a mobile application as part of your customer service tools kit, it makes things really easy for your customers.

Appery.io is a fantastic multi-purpose platform for developing mobile and web apps with little or no coding.
With this tool, you can develop cross-platform applications that work across all devices and operating systems — 'build once, and run anywhere.'
You also get advanced tools for backend services, including server-side scripting, push notifications, cloud database, and so much more. If you already have an existing backend, you can integrate with the platform to help you create APIs.
Wow, that's a lot of jargon! Fortunately, it takes only five simple steps to build an app using Appery.io:
Choose a template
Drag-and-drop elements to develop UI
Connect database and services
Preview
Deploy
And Voila!
Pricing
Appery.io offers four plans: Beginners, Pro, Team, and Ultimate:
Beginners: Costs $25 a month for 1 developer seat, 2 apps, and 50,000 API calls/month.
Pro: Costs $70 a month for 1 developer seat, 3 apps, 1 million API calls/month, and team management.
Team: Costs $135 a month for 6 developer seats. 7 apps, and 2 million platform API calls/month.
Ultimate: Costs $500 a month for 10 developer seats, 12 apps, 2.5 million platform API calls/month, and five hours of support per month.
Read also: Sales Analysis — Definition, Types and Why It's Important for Business
6#. All-in-One Tool: HubSpot
While it's great to have a tool for your customer service team, one of the biggest challenges is communicating customer needs from your service team to the rest of your business. That's why many businesses look towards an all-in-one tool like HubSpot that can manage your service, marketing, and sales teams all in one place.
HubSpot, at first glance, focuses on customer relationship management (CRM) and captures all of your customer interactions within their cloud. Using Data Sync, all of your customer data is shared among your entire company, from your customer service to your operations department.
Whenever a customer sends in a help ticket, your sales and marketing teams can tune in and provide needed assistance, improving and managing your entire customer journey together.

Source: HubSpot
The reality is that your customer service teams are never working alone. That's why an all-in-one tool like HubSpot is necessary to improve your customer's experience.
When using HubSpot, you can start a customer's journey with an automated support ticket that keeps track of your customer's contact information, interactions, follow-ups, and more. HubSpot's Service Hub will provide you with in-depth analytics and reports to keep track of your progress and productivity.
Since this information is connected to the rest of your business, you can automate tickets to the marketing or sales department to help the customer sign up for different tools and demos, connect with your brand's email campaigns and newsletters, or simply route the customer to your knowledge base.

Pricing
HubSpot offers four plans: Free, Starter, Professional, and Enterprise.
Free:

This free plan offers access to ticketing systems, live chat, shared inbox, basic bots, and HubSpot's mobile app for free.

Starter:

Costs $45 a month and offers additional features, including organized support channels like team email, ticketing automation, tasks queues, templates, analytics, and more.

Professional:

Costs $450 per month and offers scaling features like help desk automation, knowledge base management, customer feedback surveys, forecasting, customer portals, and service analytics.

Enterprise:

Costs $1,200 per month and offers enterprise features for scaling teams, including permission sets, single sign-on, record and analytics customization, and more.
#7. Push Notifications: PushEngage
If you go down the mobile app route, you may as well go all the way. Email sign-up boxes aren't as compelling as they used to be, which has paved the way for push notifications.
Push notifications are messages about your business sent to users through browsers at specific times. These messages are sent only after the user opts in and are displayed irrespective of whether or not the website is open.
This is one of the most overlooked customer service solutions today, but if you use it correctly, you can positively impact your customers.
It's easy for customers, and it's great for companies. Check out this push notification from Netflix:

Once you have the list, it's possible to tailor personalized push messages based on the customer data you collect.
French fashion company La Redoute used this customer support tool to conquer their abandoned cart problem, boosting customer engagement with personalized messages that encouraged people to return and complete their purchases.
PushEngage is a great web push notification software for businesses of both B2B and B2C kinds.
PushEngage offers customizable opt-ins to help you maximize timings based on various factors, including time on page, button clicks, images, scroll percentages, and more.
You can also push notifications for cart abandonment using PushEngage. This reminds shoppers of incomplete purchases across various e-commerce platforms.

With personalization and flexible styles, you can add geo-language, timezones, names, addresses, and hobbies. PushEngage also allows you full access to the styling and design of your notifications.
The software's segmentation lets you automatically group users based on device types, subscription location, and more.
The platform's advanced analytics also helps you make data-driven decisions through insightful stats and goals.
Pricing
PushEngage offers four plans: Free, Business, Premium, and Enterprise.
Free: This plan is free-forever and offers smart opt-in reminders, up to 200 subscribers, 30 campaigns, and more.
Business: starts at $9 a month for unlimited campaigns, up to 100K subscribers, custom branding, 10 custom segments, and advanced analytics.
Premium: Starts at $29 a month and offers 25 custom segments, drip autoresponders, up to 500K subscribers, A/B testing, and 3 sites.
Enterprise: Offers unlimited subscribers, unlimited segments and sites, a dedicated success manager, custom-triggered campaigns, and personalized smart tags. This plan is custom-priced.
#8. Instant Messaging: Podium
Live chat may be the go-to for many companies now, but customer service on instant messaging isn't a bad alternative. In some cases, it's an option that many customers prefer over live chat, as they still get the customer experience of a one-to-one conversation in real-time.
Many companies are already advertising on apps like Messenger or WhatsApp, making Live Chat an essential customer care tool.
Instant messaging is a solid middle ground between live chat and email services for smaller teams with limited resources.

That's why Podium is a great Instant Messaging management tool to have in your arsenal.
With Podium, you can attract leads through Google and Facebook reviews — all you have to do is send a quick text message.
Podium also offers webchat to help you increase conversions through an online chat widget. Moreover, You can manage SMS, Google messages, and Facebook messages through a single inbox.
Podium also lets you launch SMS marketing campaigns, get real-time responses, and usable insights.
Pricing
Podium offers three plans: Essentials, Podium, and Professional.
Essentials: Starts at $189 a month for 100 marketing contacts, text-based website chat tool, custom message templates, basic segmentation, and text marketing campaigns.
Podium: Starts at $449 a month for 500 marketing contacts, team-chat, one-click automation, advanced segmentation, website browsing history, and voicemail transcriptions.
Professional: Starts at $649 a month for 1,000 marketing contacts, topic-based routing, round robin routing, auto FAQ response, multimedia marketing messages, and call-to-text.
Read also: Customer Onboarding Guide With 6 Best Practices
#9. Social Media: HootSuite
If your company's social media profile is a digital ghost town, it's akin to building a store in the middle of the jungle.
Brands need to be active on social media. You can use these platforms to forge relationships with the larger online community, boost brand awareness, listen to consumers' issues, and nurture trust with prospects.
All of this can help you finetune your existing marketing and sales strategies.
About

Source: HootSuite

Social media management software HootSuite is one of the biggest in the market.

Using HootSuite's scheduling feature, you can save hours from your workday by scheduling your social posts across all your social media channels with just a few clicks.

This lets you automatically schedule your posts and review them using the in-built calendar. HootSuite lets you save and access your images directly from the dashboard so that you can post effortlessly.

HootSuite's social listening feature lets you keep an eye on brand mentions, social conversations, trends, and likes. You can immediately respond to comments using a single inbox.

Plus, you get to see how your campaigns and content are performing through social analytics.
Pricing
HootSuite offers four plans: Professional, Team, Business, and Enterprise.
Professional: Starts at $49 a month for 10 social accounts, unlimited scheduling, social inbox, analytics and reports, content calendar, and more.
Team: Starts at $129 a month for 20 accounts, in-dash live chat support, and more.
Business: Starts at $739 a month for 5 users, 35 social accounts, post assignment, team access and roles, and multiple post scheduling.
Enterprise: Offers 5+ users, more than 50 social accounts, HootSuite social advertising, and team performance reports. This plan is custom priced.
#10. Email Automation: EngageBay
Marketing automation is near the top when we think of the most useful customer service software. Specifically, we can consider email automation.

Nowadays, it is the only way to do email marketing. You can create business emails in advance, then automate them to send for specific triggers.

For example, when someone:
Subscribes to your newsletter
Downloads an eBook
Leaves an abandoned cart
Makes a purchase
When you have behavioral-triggered emails ready to go, your company can offer a personalized customer experience that people remember and respect.

Research from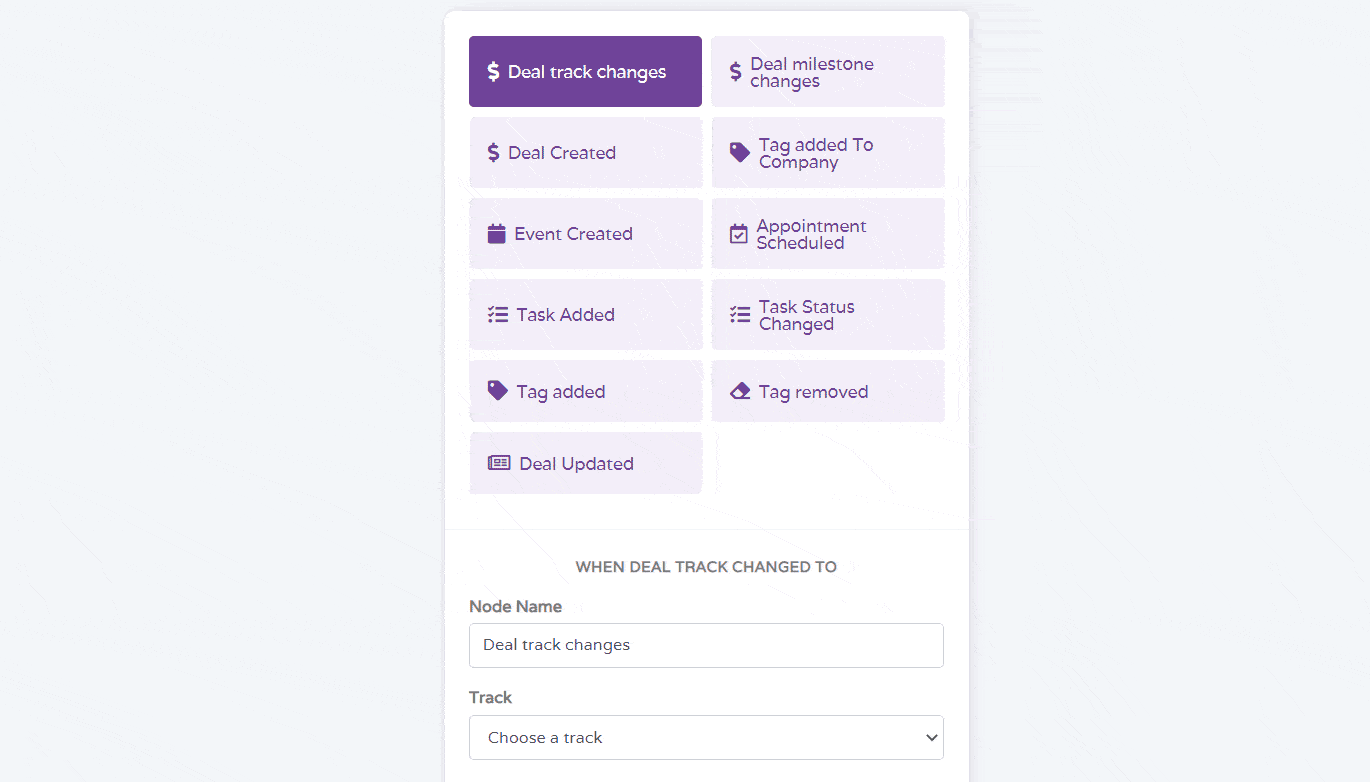 Email marketing automation in EngageBay

EngageBay is an all-in-one marketing, sales, and customer support automation software for small businesses.

The 'Engage' in EngageBay stands for customer engagement, and you get a host of automation tools to help you build strong relations with your customers.

EngageBay's arsenal of automation features includes email broadcasts, automation workflows, A/B testing, social media automation, sequences, and so much more.

With the multi-step visual automation workflow, you can easily create complex automations for your customer support workflows — this removes the mundane, repetitive tasks and leaves room for your agents to focus on satisfying your customers.

EngageBay also lets you set up 'canned responses,' facilitating smoother, faster customer service communications. A canned response is a pre-fabricated response to commonly asked queries automatically sent to customers. This can also act as a buffer until an actual service rep can connect with the customer.

Pricing
EngageBay offers four plans: Free, Basic, Growth, and Pro.
Free: This plan is free forever and offers email automation, autoresponders, broadcasts, ticketing management, and ticket views.
Basic: Starts at $14.99 a month and offers 1,000 contacts, email templates, predictive lead scoring, social suite, ticket macros, canned responses, and 360-degree customer view.
Growth: This is the most popular plan and costs $49.99 a month for 50,000 contacts, customer support automation, customer support workflows, landing page and email broadcast A/B testing, dedicated account manager, and so much more.
Pro: Geared towards enterprises, this plan costs $79.99 a month for a host of advanced features including conversational inbox, web analytics, role management for customer service agents, account-based marketing, teams, APIs, and phone support. The Pro plan also offers unlimited contacts.
Read also: Sales Pitch — Everything You Want to Know (+ 9 Great Examples)

The preference for self-service platforms is on the rise, and we have the stats to prove that.

According to Harvard Business Review, 81% of customers attempt to solve problems on their own before approaching a company representative. The unparalleled convenience and high speed self-service offers make it a natural choice for today's empowered customers who want everything right at their fingertips.

An online help center is a well-structured self-service portal comprising how-to articles, video tutorials, FAQs, and detailed guides to help customers solve issues independently. It is 24×7 accessible and supports multiple languages, ensuring that customers across the globe can get all the help they need in a heartbeat.

A self-service platform can bring astounding benefits to your business, such as:
Reduces support tickets for common issues
Brings down the customer service cost
Enables your support agents to resolve issues faster
You can enjoy all these benefits and many more by employing ProProfs Knowledge Base software. With simplicity at its core, this tool helps you level up your customer support as well as internal team collaboration.

There is a good variety of expert-designed templates that can be customized to match your company's branding. With an easy to use editor, you can kickstart the writing process instantly. Advanced features like revision history, custom workflows, and granular access controls, further boost the content building process.

ProProfs Knowledge Base comes with built-in reports that help you gauge and improve the performance of articles. By measuring specific KPIs, you can identify what customers are searching for but not finding the answers to. The insights can be used to make relevant modifications in your knowledge base.

Pricing
ProProfs Knowledge Base offers 3 plans for both public help center and private knowledge base.
Public Help Center:
Essentials – Starts from $30/author/month
Premium – Starts from $40/author/month
Enterprise – Custom pricing
Private Knowledge Base:
Essentials – Starts from $2/user/month
Premium – Starts from $3/user/month
Enterprise – Custom pricing
#12. Customer Portal: Huddle
Sometimes, people just want to take care of their own business! A customer portal feature can help your followers do that.

A customer portal is a website or application that allows your existing customers to access certain information and services, and requires credentials.

By offering a dedicated system within your website, customers have the freedom to access their data for a host of reasons (without having to ask you each time):
View purchase history
Save favorite items
Track orders
Seek personalized assistance
Customer portals offer your customers the ability to have the independence and autonomy to review various orders, invoices, documents, and financial matters. About 90% of customers expect a self-service online customer portal, according to a Microsoft report.

Huddle is an excellent customer portal tool — and is the best way for clients and teams to work together.

Huddle offers a neat and central way to view and store files, manage documents and revisions, approve tasks, and so much more. It offers a single point of entry for your clients, chase approvals, track user activity, and more.
Pricing
Huddle offers two plans: Huddle Plus, and Huddle Premium:
Huddle Plus: Offers unlimited workspaces and client portals, free client/partner licenses, and custom branding.
Huddle Premium: Offers unlimited storage, dedicated customer success manager, and more.
For pricing, you need to ask for a quote from their sales department.
#13. Online Communities: Vanilla
A study from the

Source: Satismeter

You can use a tool like Satismeter to create customer surveys easily.

Satismeter lets you put your customer feedback operations on 'autopilot.' With this tool, you can understand the nuances of your customer journey by discovering and addressing pain points in key areas — and track your performance improvements over time.

For example, you can use an NPS survey to gather customer experience feedback. If you need feedback from new customers during the onboarding process, you can use Satismeter's CES survey.

The platform also lets you customize and personalize your surveys through user traits — an essential feature for targeted feedback collection. Event triggers let you time your feedback campaigns perfectly to help you increase engagement rates.

Satismeter also integrates with Slack, Drift, Mailchimp, Shopify, and most importantly, Zapier.
Pricing
Satismeter offers four pricing plans: Startup, Growth, Business, and Enterprise. Plans are based on the number of responses you receive.
Startup: $49/month for 300 responses.
Growth: $99/month for 1,000 responses.
Business: $299 a month for 10,000 responses.
Enterprise: Custom-priced.
All plans include segmented customer targeting, automated recurring surveys, integrations, and more.

Read also: 7 Awesome Sales Automation Tools to Supercharge Your Revenue
#15. Reports Dashboard: Klipfolio
The best way to analyze how your customer support is faring is through interactive dashboards that display your critical metrics, offering quick insights to help you make smarter decisions.

It's easy to get overwhelmed with data. The secret is knowing what to track and use to improve customer support.

A reports dashboard visually represents your company's Key Performance Indicators (KPIs) and offers a holistic view of your business's performance at a glance.

With a dedicated reporting system in your suite of customer service tools, this is no longer a problem.

Klipfolio lets you view all your customer support metrics in one reporting tool.

Metrics include new tickets, CSR occupancy, complaints resolved, speed of answer, support costs vs revenue, and more.

With Klipfolio, you can connect with hundreds of software to help you collect data. The editor is easy to use and customizable, making it easy to build and visualize metrics. You can also drag-and-drop visualizations to create custom charts and plots.
Pricing
Klipfolio offers four plans: Free, Plus, Pro, and Custom.
Free: Offers unlimited metrics and dashboards, 2 editor users, 2 data services, and 4 hr data refresh.
Plus: Costs $99/month and offers 4 editor users, 4 data services, 1 hr data refresh, and PDF reports.
Pro: Costs $229/month and offers 8 editor users, 8 data services, and 15 min data refresh.
Custom: Offers flexible editor users, flexible data services, and flexible data refresh. This plan is custom-priced.
Read more: 12 Incredible Benefits of Chatbots and How to Get Them All
#16. Integrations: ActiveCampaign
The best CRM platform can give your business a unified solution that brings all the key departments together.

However, even the best all-in-one platform has boundaries.

That said, we live in a world where the best tech and customer service software tools can easily integrate with other business tools.

ActiveCampaign has one of the largest integration libraries — it's mind-blowing!

ActiveCampaign is a Customer Relationship Management (CRM) automation platform to help you drive growth and create excellent customer experiences. It is renowned for the number of integrations in its library — more than 800 integrations.

ActiveCampaign's integrations span across analytics, CRM, eCommerce, lead generation, project management, and customer support.

For the purpose of this article, we'll talk only about customer support integrations.

Tools like CallHippo can help you make calls, record, and log activities directly from the CRM platform. Intercom, Chatbot, Instabot, and Drift are conversational tools to help further improve your experience. Then there's Facebook Messenger, JustcCall, LiveAgent, Kayako, and so much more.

Pricing
ActiveCamapign offers four plans: Lite, Plus, Professional, and Enterprise.
Lite: Starts at $9 a month for 500 contacts, and offers newsletters, email marketing, autoresponders, and access to over 870 integrations.
Plus: Starts at $49 a month for 500 contacts and offers landing pages, contact scoring, conditional content, and advanced integrations with leading e-commerce applications including Shopify and BigCommerce.
Professional: Starts at $149 a month for 500 contacts and offers automation maps, split automation, CRM, site messages, a dedicated account specialist, and 1:1 training.
Enterprise: Starts at $259 a month for 500 contacts and unlocks everything, including application URL customization for application access, HIPAA support, contact enrichment, and custom objects creation via API.
Read also: Customer Support Tips to Stay Ahead of Competition
Conclusion
When you're in business, it's easy to get obsessed with the product or service you offer, which can cause you to lose sight of what matters most – how satisfied your customers are with your brand!

The way we do business may be evolving as the world becomes more involved with technology and customer data. However, the significance of customer support hasn't changed.

When you look after customer interests and aim to provide the best possible customer experience, your business will thrive. That said, it can be overwhelming to use dozens of customer service tools.

What you need is an all-in-one solution that eliminates the need to have different customer service software for your business needs.

Fortunately, we have a customer service software like that in the market today.

For small businesses, EngageBay is an excellent all-in-one customer support solution. You get a comprehensive marketing, sales, and customer support suite, with a free, integrated CRM tool.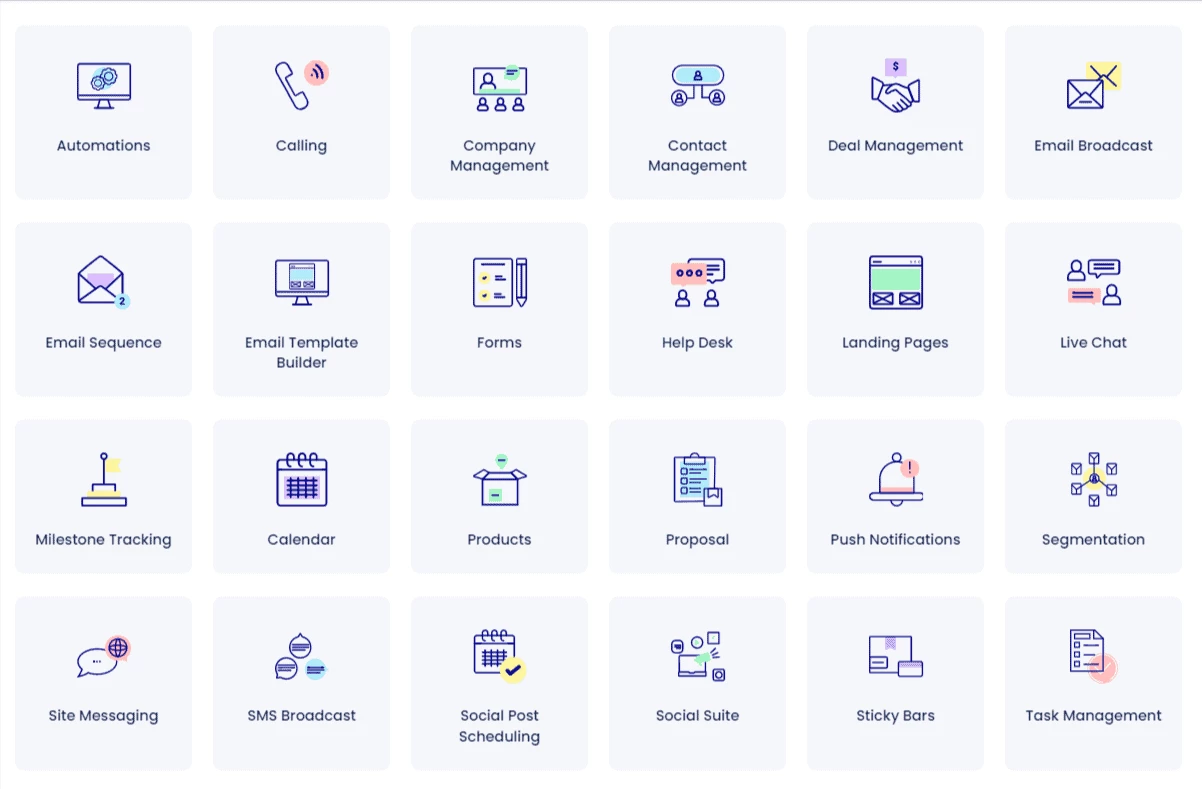 EngageBay offers conversational inboxes, CRM telephony, a classic helpdesk ticketing system, Live Chat, push notifications, social suite, email marketing automation, powerful reports, and a host of integrations.

How awesome is that!

Here's what Dan A, a small business owner, has to say about EngageBay:

Plus, EngageBay offers a forever-free plan for up to 15 users. Just sign up for free and get access to this wide range of customer service tools 🙂