The basic task of any marketer or business is drumming up interest in their products and services. They spread the word through a variety of marketing techniques: email blasts, SMS marketing, etc.
These techniques, while tried and tested, have become less effective over time because customers now prefer blocking out these interruptions.
How, then, are businesses supposed to get their customers' attention? This is where inbound marketing comes in.
There is growing evidence that "interruption marketing" doesn't work nearly as effectively as you'd expect it to work.
Cold callers tend to get blocked. TV Commercials tend to get skipped or ignored. Most people record TV shows only to skip the commercials.
People on your email list would ignore and even subscribe if you constantly try to sell them something.
64% of people consider ads to be annoying; they admit to using AdBlocker.
79% of people believe ad blocking improves their internet browsing experience.
If these stats and facts concern you about your own marketing strategy, then you are ready to implement inbound marketing.
Inbound Marketing — Definition
Inbound marketing is the very opposite of interruption or outbound marketing. It is a modern marketing paradigm that redesigns our approach toward lead generation and customer relationships.
It uses content marketing to attract leads and customers, to enhance customer relationships, and then turn those customers into business advocates.
It addresses the modern, proactive buyer who uses the power of the internet to inform their purchasing decisions. With inbound marketing, you produce relevant and valuable content and make it discoverable to these types of customers.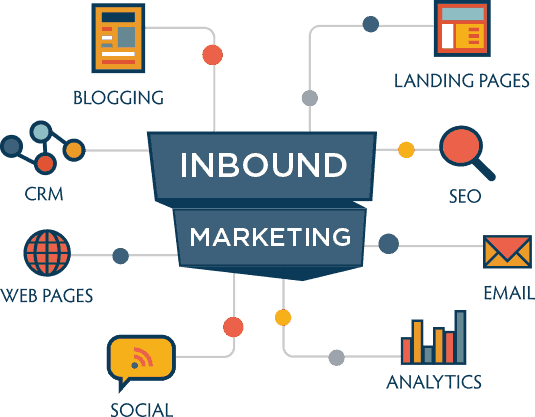 What does inbound mean?
The inbound marketing definition is based on the inbound marketing philosophy. It focuses on engaging leads and helping them even after they become customers.
Instead of doing business keeping your product and profits in mind, you focus on the customer and use the customer's needs as a guide to reorient your business strategy.
For the TL;DR on inbound marketing, check out the video below.
Inbound Marketing vs Outbound Marketing
Before we proceed, it is important to understand the difference between inbound and outbound marketing (and why you need both).
In outbound/interruption marketing, you approach the leads. In inbound marketing, the leads get attracted by the content you share and come to you asking for help with their business.
However, using inbound marketing doesn't mean you have to completely abandon your paid marketing campaigns.
Outbound marketing is still useful in the following cases:
When you want to gather leads fast (typically true for shorter marketing campaigns and contests)
To make the existing customers aware of a brand new product
To mark your entry and to make your brand presence felt in a new market
To market to senior citizens who are not on their smartphones 24×7
Inbound marketing tends to be customer-centric, whereas outbound marketing is marketer-centric. Outbound marketing prefers to cast a wide net over a broad audience as opposed to inbound marketing which focuses on creating targeted strategies.
Different Stages of Inbound Marketing
The inbound definition focuses on mechanisms that help to establish and strengthen a relationship with all your leads and customers.
The inbound marketing strategy organizes the customer journey into a few key inbound marketing stages:
Attract
Convert
Engage
Delight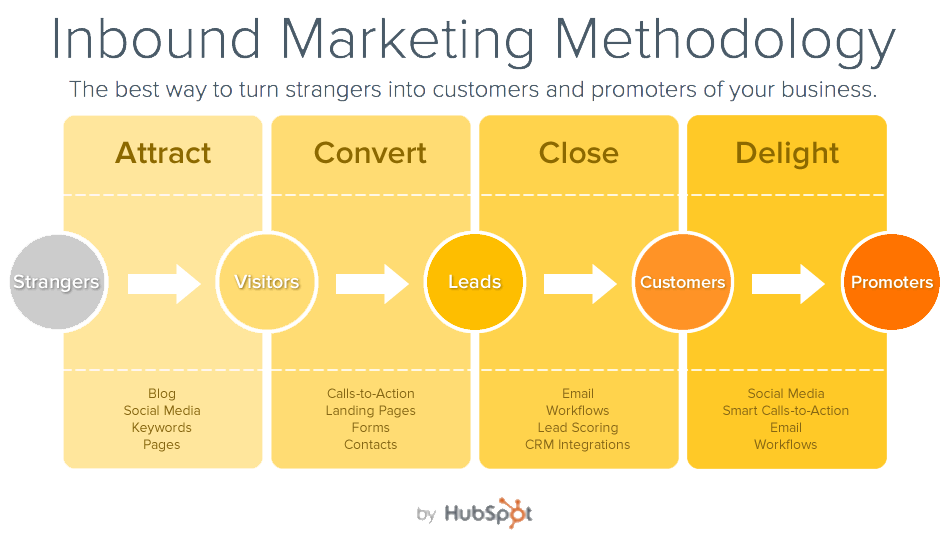 With inbound marketing, the focus isn't on acquiring leads with cold calls or any other forms of interruption marketing. Instead, it uses highly-focused and relevant content through blogs, social media, and other channels to both attract and qualify leads.
A crucial part of the modern inbound marketing methodology is keeping the customer consistently delighted through helpful after-sales service.
The key to great customer service is to identify and solve the problem and get out of their way as soon as possible. Using the customer's ongoing problems to sell them something more is a pushy sales technique that dents that trust you have built with content marketing.
Let's take a look at what the marketing funnel looks like when you break down the inbound marketing methodology.
1. Attract
The first step is creating awareness and attracting the right kind of customer. Now, how do you define what the right customer is? Who, exactly, are you marketing to?
This is where audience and market research is so necessary. You want to narrow down the demographic that has the highest chance of becoming your customer.
If your product or service is geared towards business professionals, then all your marketing material should be created with that buyer in mind.
We'll talk a bit more about buyer personas later on in the article.
You create lead generation opportunities by drafting high-quality, remarkable content. You should aim to answer a question or resolve any issue that your target demographic may struggle with.
The content should not only attract potential customers, it should also nudge them towards the next step in the process.
2. Convert
You've built brand awareness and built a sizable audience. How do you get them to convert?
Well, the key here is to offer them something in exchange for their contact information. New lead generation with online marketing generally starts with one of these assets acting as a lead magnet.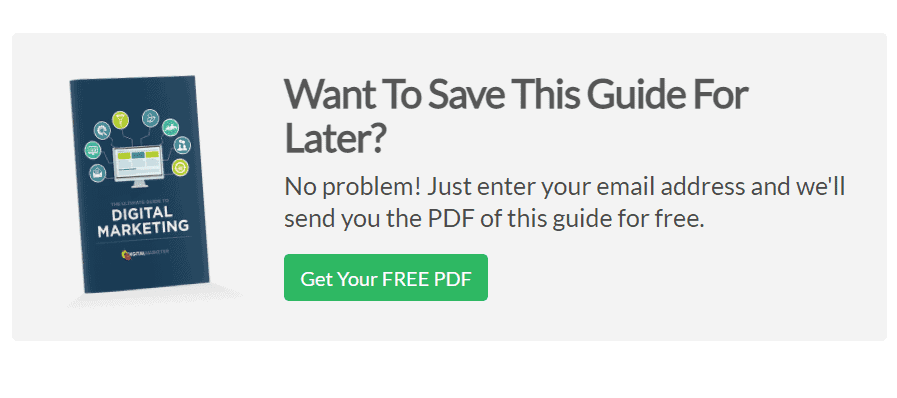 Once the leads searching for this content find the lead magnet useful, they land on your website. On the website, a lead capture form is used to entice them into your email marketing list or to one of your social media pages.
The image above shows a good example of lead magnets.
By monitoring your leads' website activity and social media engagement, you know which ones are ready to convert into customers.
3. Engage
Now that you have their contact information and have added them to a list, you can move on to the next stage of the lead nurturing process.
Take advantage of social media and email marketing to keep new prospects engaged by sending relevant content and updates and other material that they might be interested in.
You can also increase lead engagement by involving them in this part of your marketing — ask for feedback, conduct surveys, host webinars, etc.
Read also: Everything You Need to Know About Advocacy Advertising
4. Delight
A business-lead relationship doesn't go cold after they've become a paying customer or made a purchase.
Your goal is to build brand loyalty.
You can do this by interacting with them on social media, offering them incentives if they promote your brand, sending them relevant content that can be of help to them, and so on.
It's a flywheel effect where a delighted customer will bring in new leads and help build your brand over time.
Read more: What To Post On Instagram: 21 Creative Ideas For Small Business Owners
How to Create an Effective Inbound Marketing Strategy
Inbound marketing strategies tend to be flexible and scalable: as audience requirements change, so do engagement strategies.
Some marketers may prefer to rely on long-form content like eBooks and whitepapers to generate lead interest. Others depend on social media and email marketing.
Depending on different target audience segments, you can use a mix of marketing strategies for continued growth.
1. Create Buyer Personas
A buyer persona is a virtual representation of the ideal customer that you want to advertise your products to. They're fictitious characters that represent your brand's target customer.
A buyer persona can help you figure out the specificity of your marketing campaigns. The more detailed your persona, the better.
These personas will help you create content and campaigns that will guide them through their buyer journey. You can consider factors such as:
Age
Demographics
Location
Needs and pain points
Goals
Once you've answered the above questions, you can ideate several versions of buyer personas. HubSpot offers a tool that can enable you to visualize your ideal customer.
Read more: What is a Buyer Persona and How to Get Started Making One
2. Focus on SEO
SEO often has a bad rep in the industry because it is complicated and hard to measure. That does not take away from the importance of it. You need to optimize your website for search engines to make it visible to their web crawler bots. Once they see you, your content will do its job and (gradually) get you ranked.
This opens up one of the most powerful sources of inbound leads for your website — organic traffic.
Besides On-page SEO and Off-page SEO, keyword research is another crucial and oft-ignored aspect.
Finding the right keywords is all about finding the right kind of customers you want to target with your inbound marketing campaign. If you have never thought of defining your customer, try answering these questions:
What are the most and the least prominent problems your customers could face?
Where do their interests lie?
How do they talk about things? What do they talk about?
What other tools could they be using – including those by your competitors, and other products tangentially related to their operation?
You will get a sufficient idea about keywords after you answer these questions. This will give you your seed keywords.
Selecting the right keywords to target is of prime importance. Your ultimate goal with keyword research should be one primary keyword with 5-7 secondary keywords.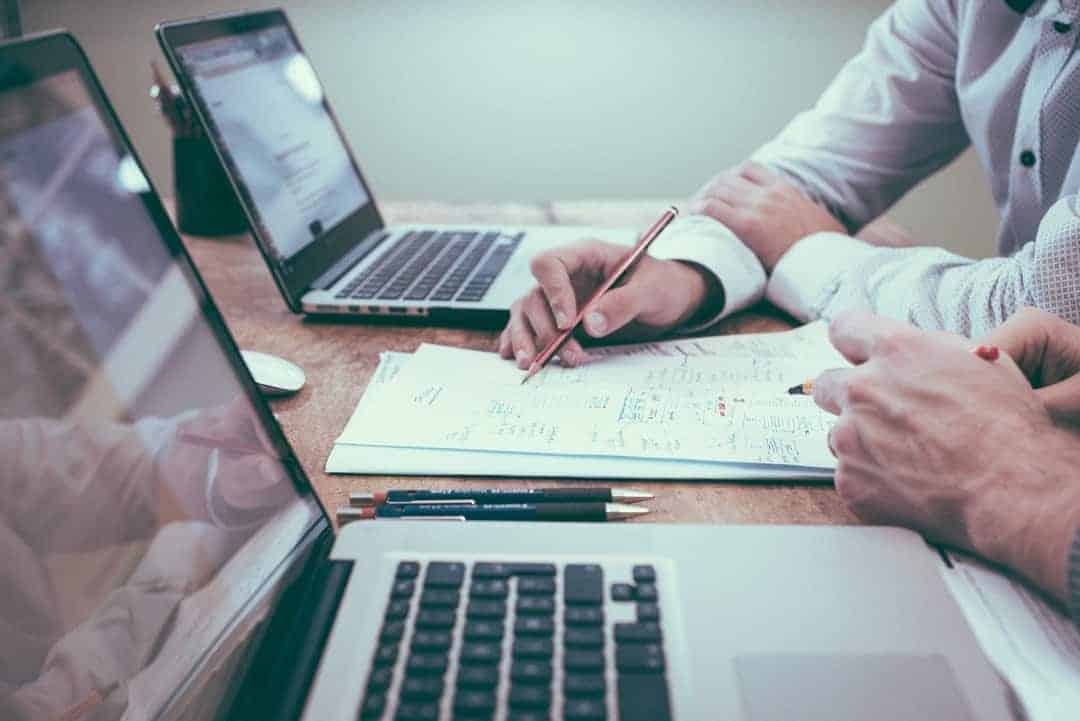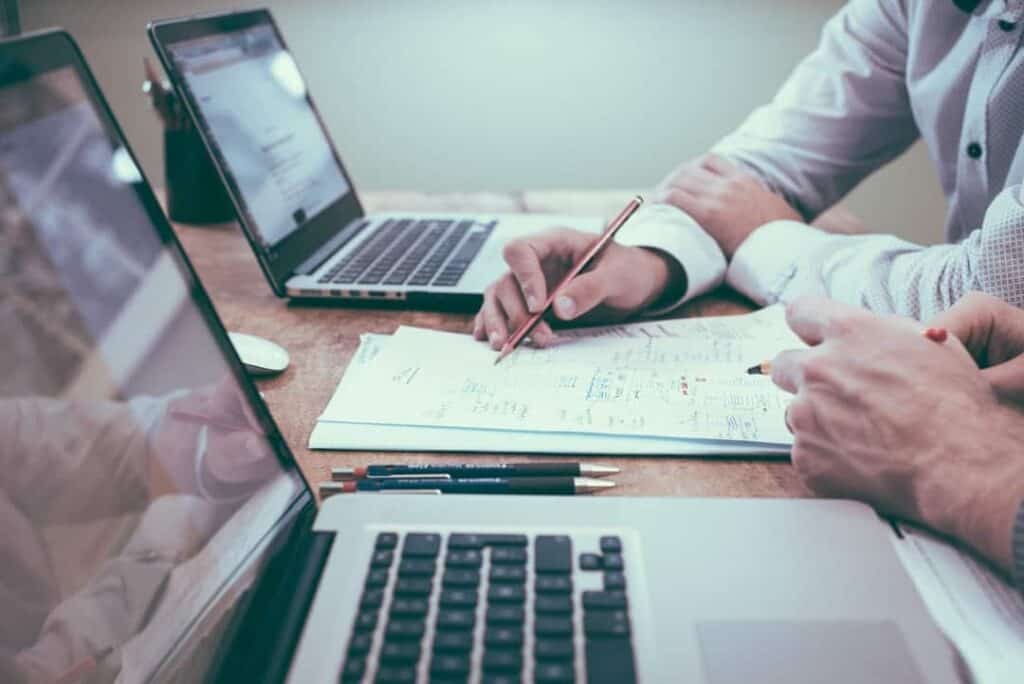 To eliminate keywords without much value or chance of ranking, consider these three factors:
Search volume: Ideally, the higher the search volume the better.
Relevance: From the previous steps, you would know the needs of your customer and their problems. Use this knowledge to decide if the keyword is relevant for your potential customers.
Competition: The idea is to find keywords you would be easily able to rank for. So obviously, keywords with low competition are preferred. You can also select certain medium competition keywords if you find them more relevant to your business and your audience. You can also take the help of a professional SEO services company for proper page-wise keyword research.
Read also: Say Aaah … 11 Jaw-dropping Dental Marketing Ideas
3. Target On-page Optimization
Once you have finalized a list of keywords, it's time to use them within your pages.
White label SEO will be an ongoing function conducted by an experienced SEO analyst. You will need multiple batches of keywords for multiple feature pages, product pages, and blog posts on the website.
To make the best use of SEO keywords, use them in the following elements on your pages and in your posts:
Title tag: When crawling through your web page, the Google bot scans through the HEAD tag of the HTML page. Within the HEAD tag, the bot reads the text inside the TITLE tag to understand the meaning of the page. This text must be a grammatically correct sentence containing your primary keyword.
Body content: Needless to say, your body /page content should include your primary keyword multiple times and some of your secondary keywords in a healthy dose.
Alt attributes: This is a placeholder sentence written to substitute the image when it is not downloaded or not rendered by the browser. This sentence, written in the ALT attribute of the IMG tag, carries information about the image which is read by the bot in an attempt to extract the meaning and sense from the web page/post.
To make sure your keyword occurrences are as natural as possible (and to prevent your website from Google's penalties), write the content first and then optimize it for keywords.
For instance, take a look at the marketing automation product page of EngageBay: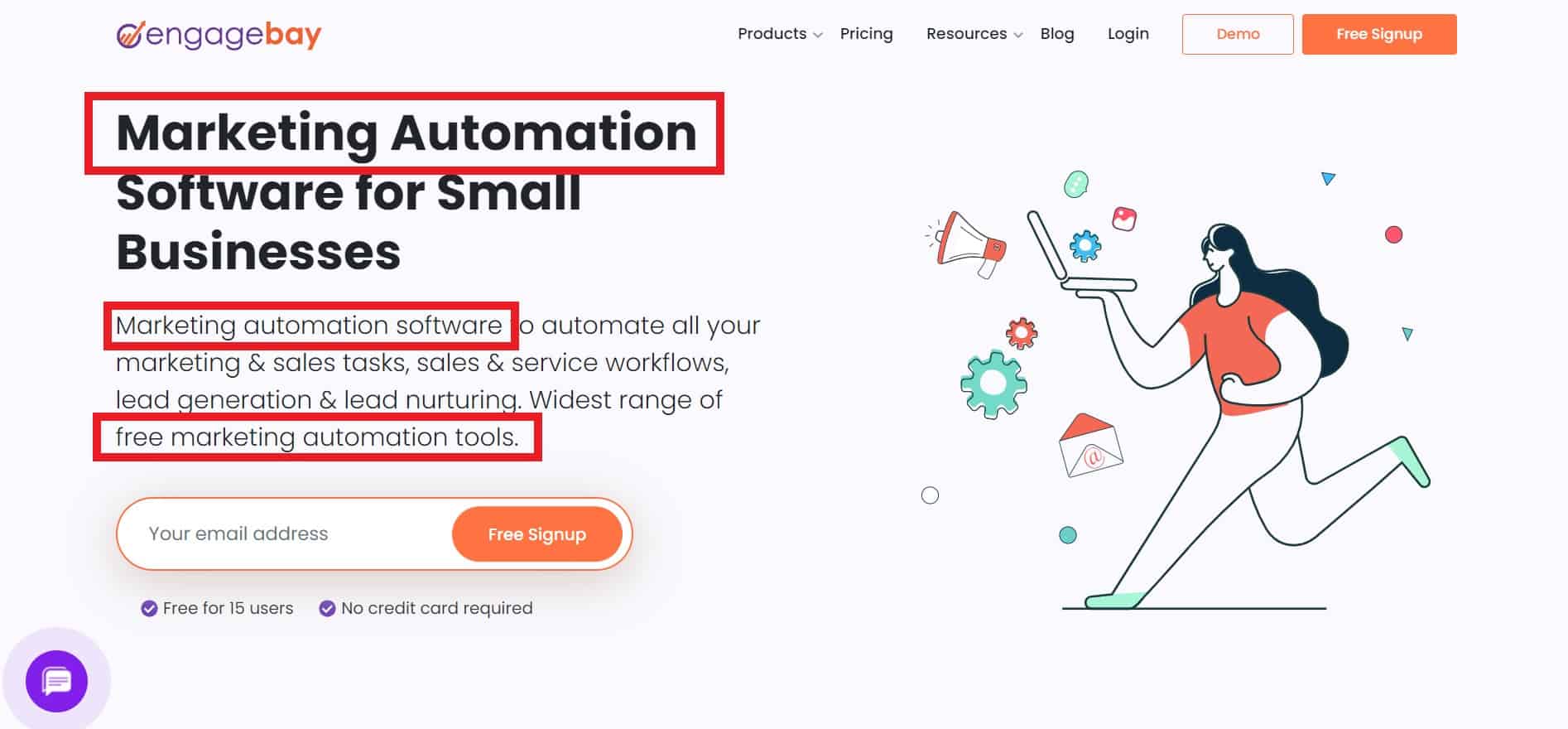 4. Build a Content Marketing Strategy
Beyond offering a unique value proposition, you should also focus on offering unique content. This is important for two main reasons: it helps you build backlinks & increase domain authority, and it improves your brand presence across the Internet.
Unique content not only attracts leads, it also attracts external links. These links indicate to Google that your content is original and authoritative, and so becomes ranked higher. More links lead to more organic traffic.
Good content also has a higher shareable value.
Some important types of inbound content marketing:
Blogs: For a brand, having a blog is akin to being a thought leader. For greater success, your blogs need to be aligned to the problems/needs of your audience — nobody is going to share or save content that they don't find any value in.
Whitepapers: 5-10 page papers that serve to inform and educate your audience about a relevant industry trend or tactic. Generally, these whitepapers work best as lead magnets in the B2B sphere.
Case studies: Detailed case studies help you exhibit to other leads how your product or service helped a customer resolve a pain point. They also act as social proof and increase brand legitimacy.
Inbound marketing content is more about helping than harassing. It's about figuring out what your leads and customers want and need, and then using such content to build long-term relationships that drive your business.
If you want to know how blogs are built, take a look at our own: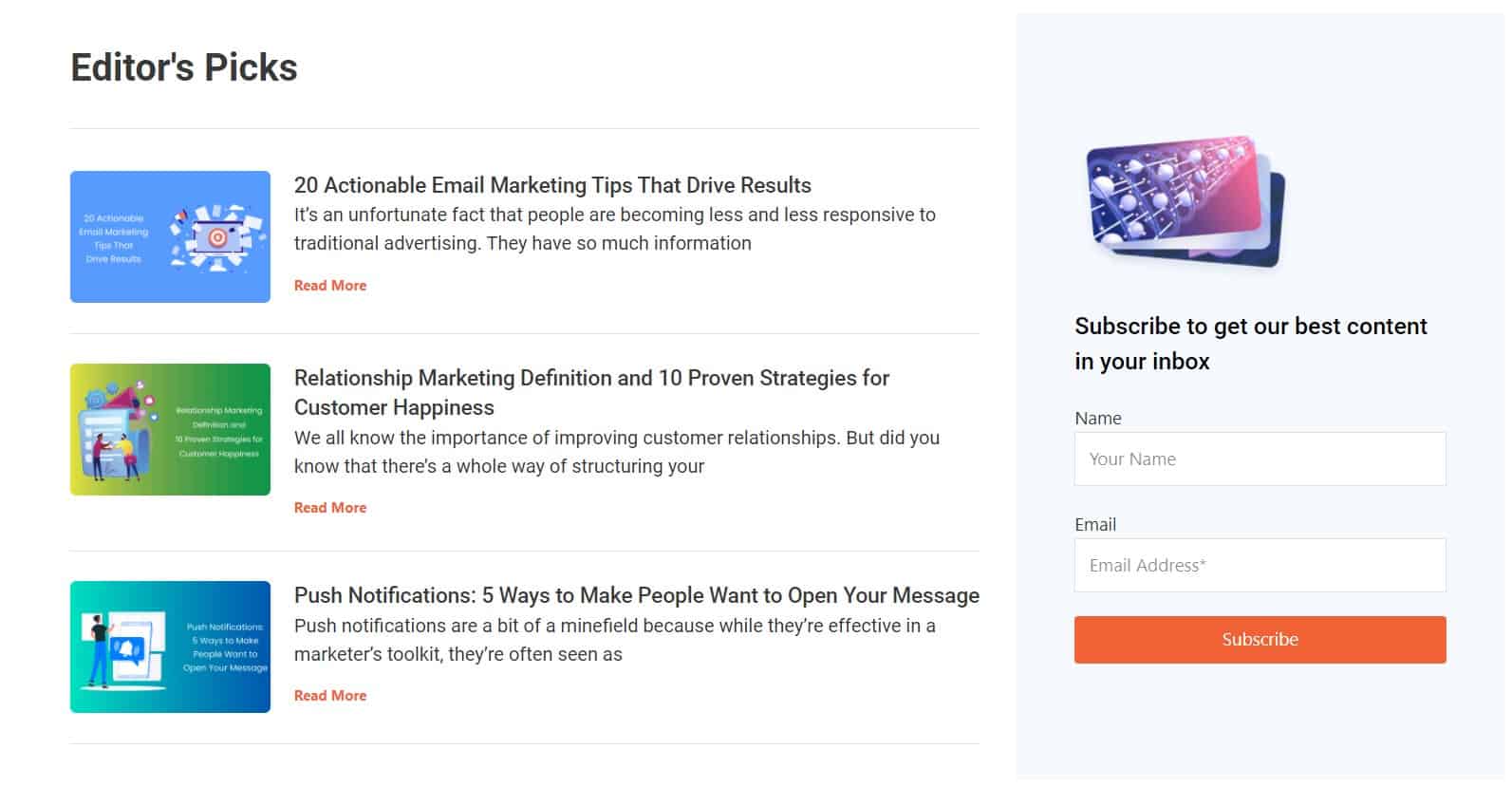 Read more: 11 Free Marketing Tools to Create Awesome, Engaging Content
5. Leverage Social Media
Social media provides a great platform to reach, engage, and connect with your customers. As is the case with SEO and Google, you need to be where the customers are; and most of your potential customers are on social media.
Frequenting the same digital space as your audience helps humanize your brand and nurture customer relationships.
You can choose on which platforms you want to maintain a profile. If you're a B2B business, Twitter and Linkedin can help you connect with the core of your audience base. Instagram, Facebook, and Snapchat give better results for B2C businesses — mainly because it helps foster 1:1 relationships.
Social media marketing also enables you to promote your business through paid ads. These days, many marketers prefer to invest in Facebook or Instagram ads rather than traditional outbound media.
This is because social media ads offer built-in tracking tools that help measure engagement metrics, website visits, reach, etc. You can use these results to determine if your message is reaching your intended audience or not.
6. Create Targeted Landing Pages
These are pages specifically made to promote an offer, a lead magnet, a product, or a service. One of the most common mistakes small businesses make is not creating enough landing pages.
With landing pages, you open up a new channel where you write conversion-optimized copy to sell an offer, product, service, or lead magnet. You post the link on various channels and directly bring them to a selling page, i.e., your landing page.
A landing page is not a homepage. It's built specifically to encourage conversions based on a certain lead magnet.
If you're promoting a new product through an email or a social media post, the link your visitors will click on should be the landing page.
Landing pages work as individual outreach programs; the content on those pages should be focused on what you're selling.
Read also: Maximizing Inbound Marketing Automation For Exponential Growth
7. Try PPC Advertising
Pay-per-click or PPC advertising is a model in which an advertiser pays every time a potential lead clicks on their promoted ads.
PPC advertising can be a bit tricky because it all depends on Google's algorithm. Basically, how Google determines which ad is seen by whom is through an online auction.
The search engine results page (SERP) sees a lot of links and ads — when there's a spot free, an algorithm determines which ad should fill that spot.
A few factors that affect this prioritization include keyword relevance, the budget of the ad, landing page quality, ad quality, etc.
Marketers can use PPC advertising to increase conversions, depending on the company's goals. This can mean either getting customers to make a purchase or signing up for a newsletter or subscription.
Platforms like Google Ads can help you implement and keep track of each advertising campaign.
For instance, when you search for an alternative to GetResponse software on Google, you'll see EngageBay's ad: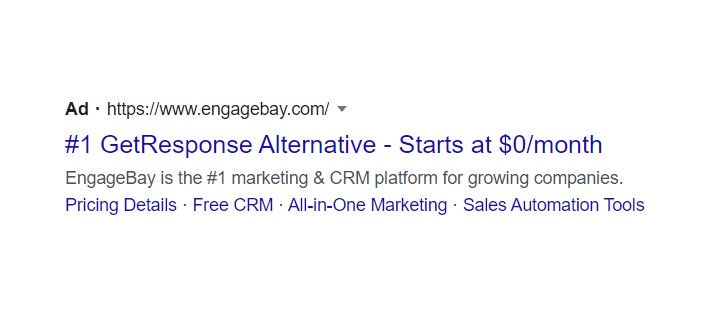 8. Use Native Advertising to Build Brand Awareness
Native advertising is a fairly new model and it's in response to modern customers' distaste towards being marketed to. It's basically advertising that wears a costume.
Native ads adopt the feel and function of the platform on which they're being displayed.
For example, an Instagram native ad will have the same look and feel like a regular social post but work as a sponsored ad.
By law, advertisers have to display "Sponsored" or "Promoted" in small text under all native ads to avoid deception.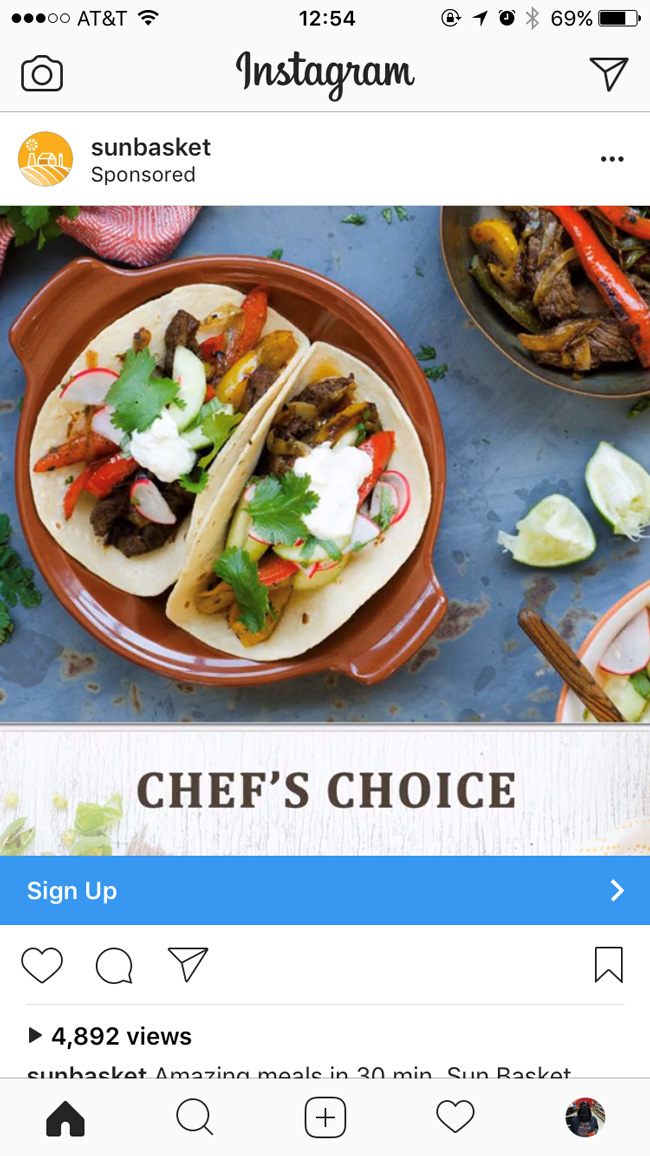 Marketers can benefit from using native advertising as they are capable of bypassing ad-blockers that users may have installed on their devices.
Since they also downplay the actual advertising aspect and are unobtrusive, these ads can help build a more positive image of your brand.
9. Nurture Leads Through Email Marketing
We have written several posts about how email marketing isn't dead. We would like to reiterate, though — email marketing remains the most effective lead generation tool.
Email marketing works best when used in combination with other forms of inbound marketing strategies.
Inbound email marketing focuses on those leads that have already signed up to receive updates and information from you.
You can use emails to nurture and engage leads by sending them relevant links, personalizing the content that you send, and building long-lasting customer relationships.
10. Use Marketing Automation to Measure Results
Marketing automation is an important part of an inbound marketing strategy. It relies on using technology and predefined workflows to automate repetitive tasks such as sending emails, scheduling social posts, responding to customer complaints, etc.
With marketing automation, you can maintain consistency in your customer communications. Marketing automation tools, such as EngageBay, help you create tailored campaigns for every audience segment.
It also helps you personalize your communication to every lead, depending on where they are in the inbound marketing funnel.
Advanced personalization and reporting options also ensure that you can build an individualized marketing strategy that is relevant, timely, and highly personal.
For instance, EngageBay can send emails for you based on any trigger you set: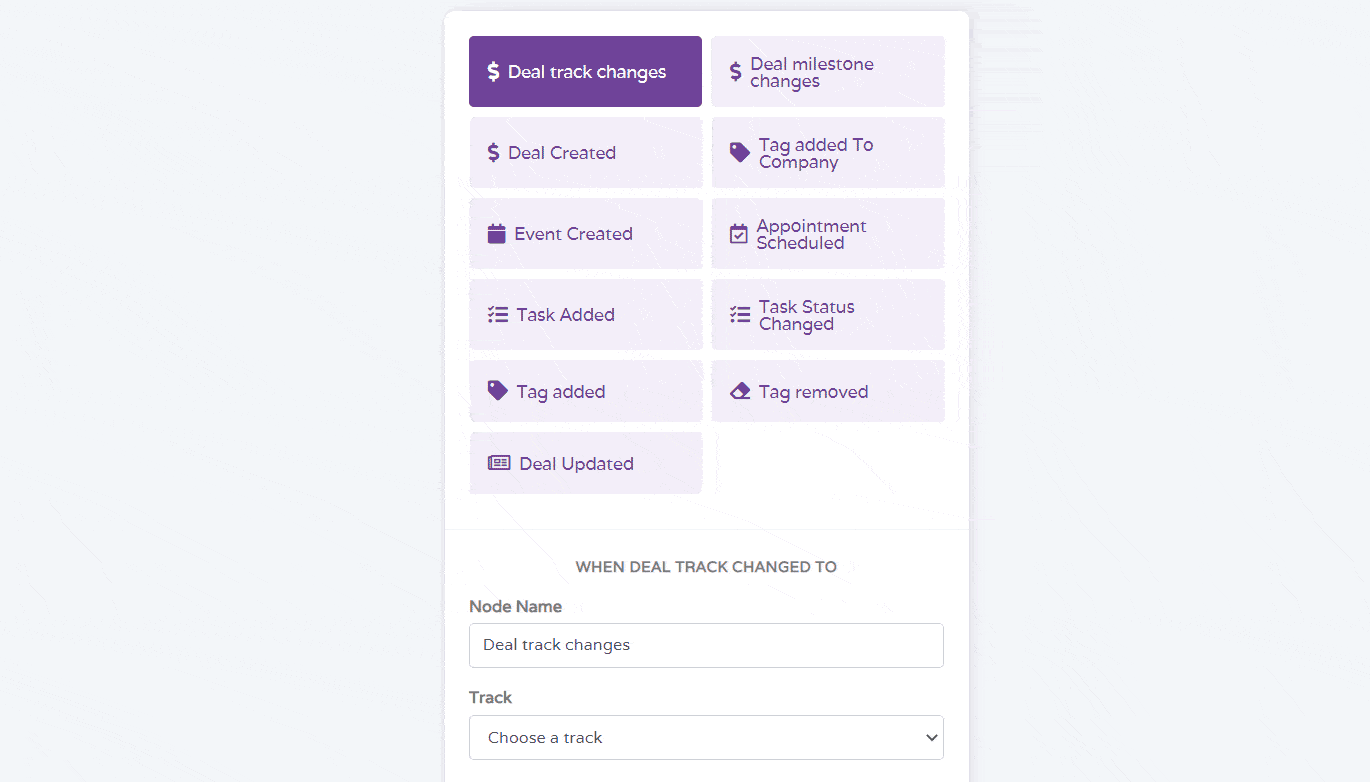 Read also: 13 Great Email Marketing Software to Grow Your Business
Conclusion
An inbound marketing campaign can't be monolithic. It has several moving parts and each of those parts needs to perform to its own full capacity for the campaign to have high conversion rates.
So, when this rate doesn't meet your expectations, don't lose heart.
Try to find what component of the campaign can do better and work on it. Even if you do not run that campaign again, the lessons you gain from such analysis will give you confidence in running your future inbound marketing campaigns.
At EngageBay, we help small businesses realize their marketing potential with our all-in-one inbound marketing software.
We have a full suite of online marketing products, including a free CRM and a marketing automation tool. Check out our flexible pricing packages and get started with your inbound marketing today!
👉Ready to elevate your marketing game? Uncover the top powerful marketing strategies in our extensive guide! 🏆