A visit to the dentist's office is scary, whether you are a kid or a grown adult!
This phobia associated with dentistry makes it even more challenging to attract new customers and retain existing ones. The preconceived notion of a scary dentist's office can be changed with the right narrative through your marketing efforts and make it seem like a necessity to visit the dentist's office.
An effective marketing strategy and a robust game plan, especially in the digital marketing era, is necessary.
In this blog, we share some of the best dental marketing strategies and how you can implement them to grow your business.
Let's get chomping!
Why Do Dentists Need an Effective Dental Marketing Campaign?
With the advent of everything on the internet, traditional advertising and marketing efforts seem futile.
These days, a service is more likely to be found through search engines like Google than through word of mouth.
For instance, 77% of people today search a healthcare service through google before approaching the office and booking an appointment.
This number speaks a lot.
Moreover, the customer reviews online are taken in all honesty as the quality of the service provided. This thus bolsters the need to have a strong online presence and an authentic digital background while promoting your dental practice.
The question is not how to acquire new customers but how to become easily discoverable to prospective patients searching for dental services like yours.
Although as a busy professional, you might not always have the time in place to implement these marketing strategies, it is always important to start small and slow and increase your patient inflow.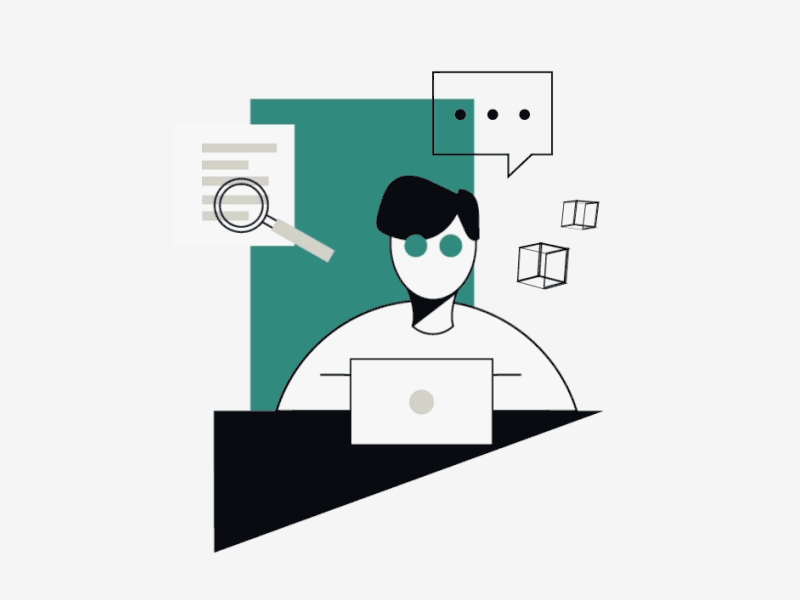 Even if you are the best dentist in town, not advertising your practice will only lead you to fall behind your competitors who know the marketing game too well, and not be recognized.
With a targeted and focused dental marketing campaign, your practice will be well-known and ensure a constant patient inflow thus resulting in a booming business.
After all, dental practice is also a professional business establishment.
With little effort and a whole lot of dedication, you can propel your dental practice further and ensure you get the recognition and success you deserve.
Related article: 9 Brand Awareness Strategy Ideas for 2023
The Tooth Fairy Approach – Creating the Right Dental Marketing Plan for Your Practice
Just like how the tooth fairy rewards each tooth with equal dimes, each strategy you implement towards your dental marketing campaign will be equally rewarded with new customers.
Here is an outline of how best to approach your dental marketing strategy before you make an action plan.
#1. Know Your Target
To understand where you stand you need to have a thorough look at who your clients are and how they are approaching your competitors. By analyzing this, you will understand your unique selling point and can work around this proposition.
For instance, if your clientele is researching through Google reviews, ensure there is sufficient information provided along with genuine customer reviews that highlight your services.
Similarly, knowing your competitor's weak points can help you leverage to promote your service. For example, if no other dental practice provides emergency/walk-in appointments, you can implement this to gain an advantage.
Read also: Direct Mail Marketing Ideas Inspired By Global Brands
#2. Be SMART
The smartest move is to follow the SMART approach: i.e., Setting a Specific, Measurable, Achievable, Realistic, and Time-bound goal, and work with that.
For instance, instead of a regular goal like 'growing your revenue', a SMART goal would be to bring in five new clients each month to your clinic.
Having such a realistic goal set for you will ensure you are right on track and can attain milestones more effectively through your marketing efforts.
👉Uncover the secrets of successful marketing with our in-depth guide to the best powerful strategies! 💼
#3. Set A Budget
Whether you are a booming business or a small clinic, setting a monthly budget aside, completely toward your dental marketing campaign will be the ideal thing to do.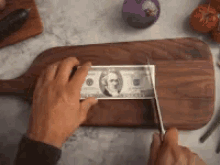 Dental marketing is a long-term investment and will require constant effects both resource-wise and time-wise. Ensure the right money is diverted to the right source to get the most fruitful result ultimately.
#4. Pick a Good Marketing Strategy
The secret to having a good marketing strategy is knowing what works best for you and sticking to the plan.
Now that you have a clear sight of what you aim to achieve and a marketing budget set aside, all you have to do is choose the right marketing plan and set the ball rolling.
Read also: 10 Content Marketing Tips To Make Your Day
#5. Fine-tune As You Go
The most successful marketing plans are not the most perfect ones, but the ones that are tailored to your needs and objectives.
As you go further into your marketing journey, your objectives will change, even if only slightly. Cater to these changes by tweaking and finetuning your dental marketing campaigns on a regular basis.
Read also: CRM in Healthcare to Enhance Patient Satisfaction
Pearly White Ideas for Dental Marketing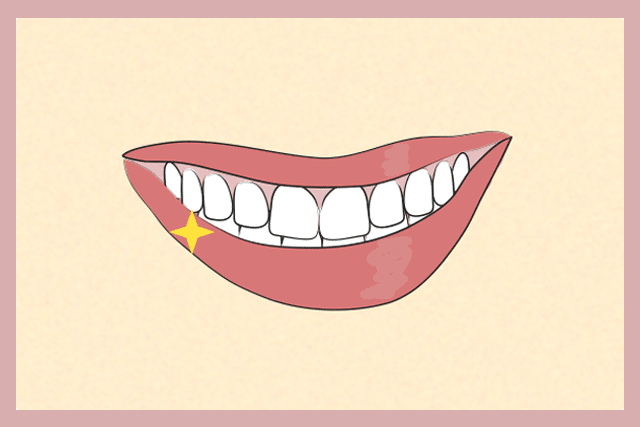 Dental marketing is not only making your clientele aware of your practice but is also part of the whole spectrum of what you have to offer that will significantly improve their dental well-being.
Below is a list of dental marketing ideas that will boost your brand awareness while helping you attain other objectives critical to running a successful dental practice.
Take a look.
#1. Be a Social Butterfly
The power of social media is often underestimated, especially by professionals in the medical field.
Social media is an assured way to get recognized and will ensure new clients discover and 'seek' your practice.
Whether you promote your dental clinic on Facebook or Instagram, your prime target is your local community first. When you are the most-sought local dentist, your business will grow inevitably.
Social media can be used as an effective tool to promote and target a particular population. Use it to your advantage.
Target your posts or ads based on specific demographics such as gender, age profiles, and economic status.
Read also: Proven Salon Marketing Ideas to Attract More Clients
#2. Create a Stunning Website
A good marketing strategy has two main components – brand awareness and targeting your audience.
One way these two objectives are easily met is through an engaging website.
Create an attractive but informational website for your dental practice. Keep in mind that your website should be easily accessible, easy to use, and mobile-friendly.
A good website should have all the following information:
Services provided

Contact information

Location

A way to book an appointment
If all these are addressed on your website, the basics are pretty much covered.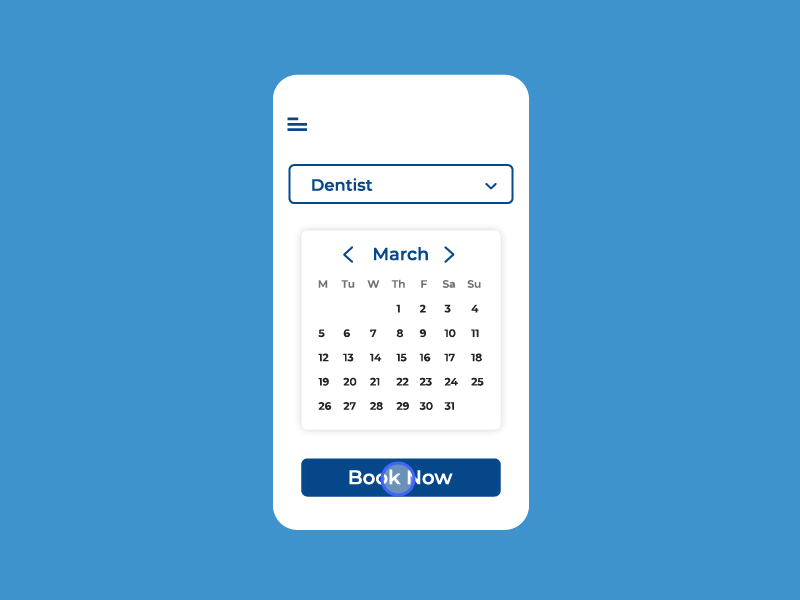 A bonus tip would be to provide an emergency appointment scheduler to help clients with an emergency to book an appointment immediately.
Read also: 9 Free Marketing Strategies to Scale Your Small Business
#3. Parade Your Patient Reviews
Authenticity and loyalty cannot be bought; they can only be made over time.
One way to establish authenticity, especially in a medical field like dentistry, is through honest patient reviews.
Each time a valuable patient visits, ensure you get honest feedback from them to post on various social platforms.
Online reviews by patients not only boost recognition but will also ensure a boost in search rankings, as the more reviews you get, the more likely you are to be found.
Patient reviews can be dropped into all of the following:
Facebook recommendations

Google reviews

On your website (Testimonial section)

A written feedback form
A good review in a field like dentistry is a testimony to professionalism.
While good feedback is great, negative feedback should be used in a constructive spirit to improve and upgrade your service constantly.
Read also: 12 Farmers Market Ideas: What to Sell to Stand Out
#4. Use Email To Reach Out to Clients
Yes, using email is pretty old school.
But it is often overlooked, and it is an effective marketing tool to keep your patients in the loop.
Emails will ensure all your bases are covered; all people, young and old, check their email every day. You can learn how to build a great email list from these proven strategies and examples.
Read also: Beyond the Basics: 13 Hospital Advertisement Ideas to Elevate Your Marketing
#5. Revamp Your Google Business Profile
If you do not already have a Google Business profile set up, now might be the perfect time to get one.
A Google business profile will help new patients discover your dental practice and contact you. It will give them all the information to contact and book an appointment at your clinic.
Google business is especially crucial in terms of targeting the local community. Only through your Google listing can the people in your community discover and approach you.
When a local searches for a dental clinic in the vicinity, the Google business listing will give them all the dentists' practices in the area sorted by either rating or distance.
To make sure our dental clinic is discovered, follow these pointers in your Google business profile:
Update your contact information

Ensure the visiting hours are correctly updated

Add some feature photos of your clinic and practice

Ensure patient reviews displayed
A bonus tip would be to add a few target keywords to your listing, such as the locality's name, for instance, Orange County Dental Clinic. This will rank better than clinics without a specific name.
The Top 6 Healthcare CRM Software and Their Benefits
#6. Use Google Ads Optimally
According to Pew, More than 72% of people online research health-related information before approaching a clinic.
We have all been here, where we look a doctor up before booking an appointment.
This figure proves that optimally displaying your service is the only way the right patients will land in your clinic.
This is why your Google Ads display needs to be optimized to display the right information targeting the right locality and audience.
Google Ads are something you will want to run throughout your lifetime, even if on a limited budget. You can tweak and fine-tune as you go, pause them when necessary, and restart when you want to.
Google Ads gives you an extra boost in reach and visibility, which is much needed, especially if you are a new dental clinic.
Read also: How to Attract Modern Patients: 11 Effective Healthcare Marketing Ideas
#7. Weave Emergency Keywords in Your SEO
Being a medical professional, you need to be aware of the medical or rather emergency terms commonly used by patients to search for your clinic or service.
Use these emergency keywords and make them a part of your SEO plan to make sure yours is the first thing that pops up when a patient is researching. Using AI for SEO can help you identify relevant keywords, a content strategy, and produce content faster.
Not only will this measure the inflow of new patients, but it will also ensure your service is highlighted and portrays your clinic as a specialized clinic that handles dental emergencies.
A win-win dental marketing strategy for all!
12 Creative Small Business Marketing Ideas That Really Work
#8. Use Offers and Promotions To Lure New Patients
Everybody loves offers!
It is a foolproof business strategy that creates an opportunistic net for both parties.
If you are new in town, make sure you are providing sweet deals and promotional offers for every new patient that walks through your door.
This will help spread the word about your dental clinic.
Similarly, use a discount marketing strategy for patients who pay upfront. This could work as a discount that can be redeemed with the next service or a free service in return. This exercise will be both rewarding and lucrative for the patient, thus making it an effective dental marketing action plan.
For this marketing strategy to work, ensure it is a unique offer that does not clash with your competitors.
Similarly, you could use a dental membership program and promote it as a package deal with various services to lure in more patients.
This program should be to the benefit of both patients and your dental practice, and ensure your local community is benefited from it.
Read also: Nailing the Website: Try These Proven Veterinary Practice Marketing Ideas
#9. Use Customized Products to Promote Your Business
Customized products can be a great way to promote your dental business. For instance, a unique floss set could be given at the end of each appointment, which will help patients use and remember your clinic each time.
This could be a hit, especially with younger patients, where a soft toy with your clinic's name could be given as a free gift with each checkup.
Such giveaways require minimum effort but provide an immense boost in brand visibility and recognition and help spread the word, faster.
Ace The Sales Process — 9 Simple Strategies Nobody Follows
#10. Utilize Schema Markups
Schema markups are a great way to boost the visibility of your website through search engines.
This simple technique of using tags attached to your HTML website can ensure your website is the first thing a potential patient sees when they type in similar keywords.
Schema markup is especially useful in promoting your business in the local community.
Say you have FAQs on your website (important in the dental field); using the right tags will help clients find your clinic through these FAQs, as Google can display your answers in the People Also Ask section.
Schema markup is an assured way of dental marketing that can boost organic traffic to your website.
Read also: Dental Ads That'll Make You Laugh 😂
#11. Give Back to Your Local Community
If there is one thing unique to the medical field, it is how it is dedicated in some aspects to improving the livelihood of the people within. Dentistry is no different.
Ensure people of the community know you for your goodwill and associate your clinic with benevolence and good practice.
Participate in local community events.
Host fun, free activities in your clinic that both support the community and promote your service.
Offer free dental checkups every now and then.
And when you do all this, ensure everyone sees and hears it. There is no better dental marketing than word of mouth, especially within a particular local community.
Participation in local events will also help people connect to you and your practice more, prompting them to turn to you whenever they need a service.
Read also: How to Get Started in Freelance Digital Marketing [Guide]
Dental Marketing Strategy – Bottomline
While we have covered some smart dental marketing practices, you will need to know what works best.
Start slow and small, but start ASAP!
Keep in mind that more than promotion, it is the quality of service you provide that keeps parents from visiting again and again.
Need a little help with the right marketing tools? Sign up for a free demo of EngageBay and see how we can patch you up with the right tools to help you get where you need to be.