Creating an engaging Insta feed can be quite a struggle.
Designing a beautiful Instagram feed has more to it than just uplifting the look of your feed. While first looks are important, a good feed can also do the heavy lifting when it comes to marketing your brand for you.
And that is where we come in to save the day (and your Instagram!) with ideas and tips to help jazz up your feed!
In this blog post, we will cover three main aspects — the ABCs — of improving your Instagram feed (thus increasing your followers):
Aesthetics

: Ideas to make your Insta feed visually appealing

Branding:

Ideas to uplift your personal/ brand image using your Instagram feed

Content

: Ideas to make your content more lucrative to the audience
Let's get started.
Aesthetics

: Visual Instagram Feed Ideas To Make Your Gram Pop
In this section, we will cover the visual aspects that can help elevate your Instagram feed; here is a breakdown of the topics we will be covering:
Choosing the right theme

Using Instagram grids the right way

Fonts, fonts, and away
#1. Choosing the right theme
The key to an attractive Instagram feed lies in the theme you wish to paint that resonates with your personal or brand image. You must adhere to your theme for each of your Instagram posts to create an everlasting impression in the user's mind.
Using your unique style as a reflection of your brand identity can be tricky. The art of creating a clean-cut theme lies in the details.
Many tools, such as Canva, can help you get started. If you are looking to boost your brand appeal, build the theme around your brand colors and products and stick to them.
The theme you choose can vary from a subtle minimalistic theme or a monochrome layout to a play of bold colors; all this again depends on your brand image and identity and what story you wish to tell.
It is also essential to keep your design clean, uncluttered, and to the point. Here's a great Instagram theme idea example to inspire you.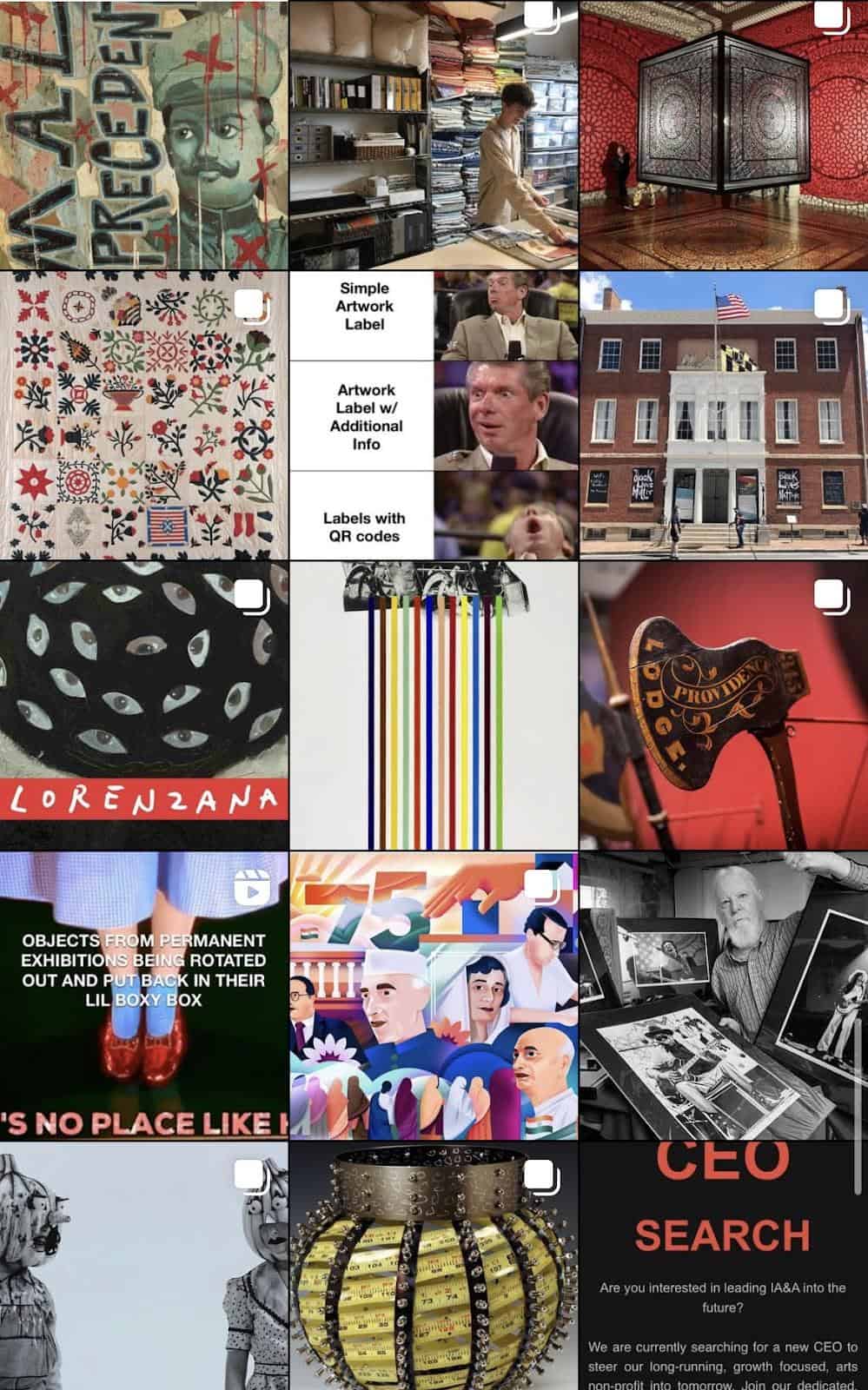 Read also: Photo Credits for Dummies: A Brief Guide
A cluttered feed can be misleading and vague, which is not the ideal image you may want to create.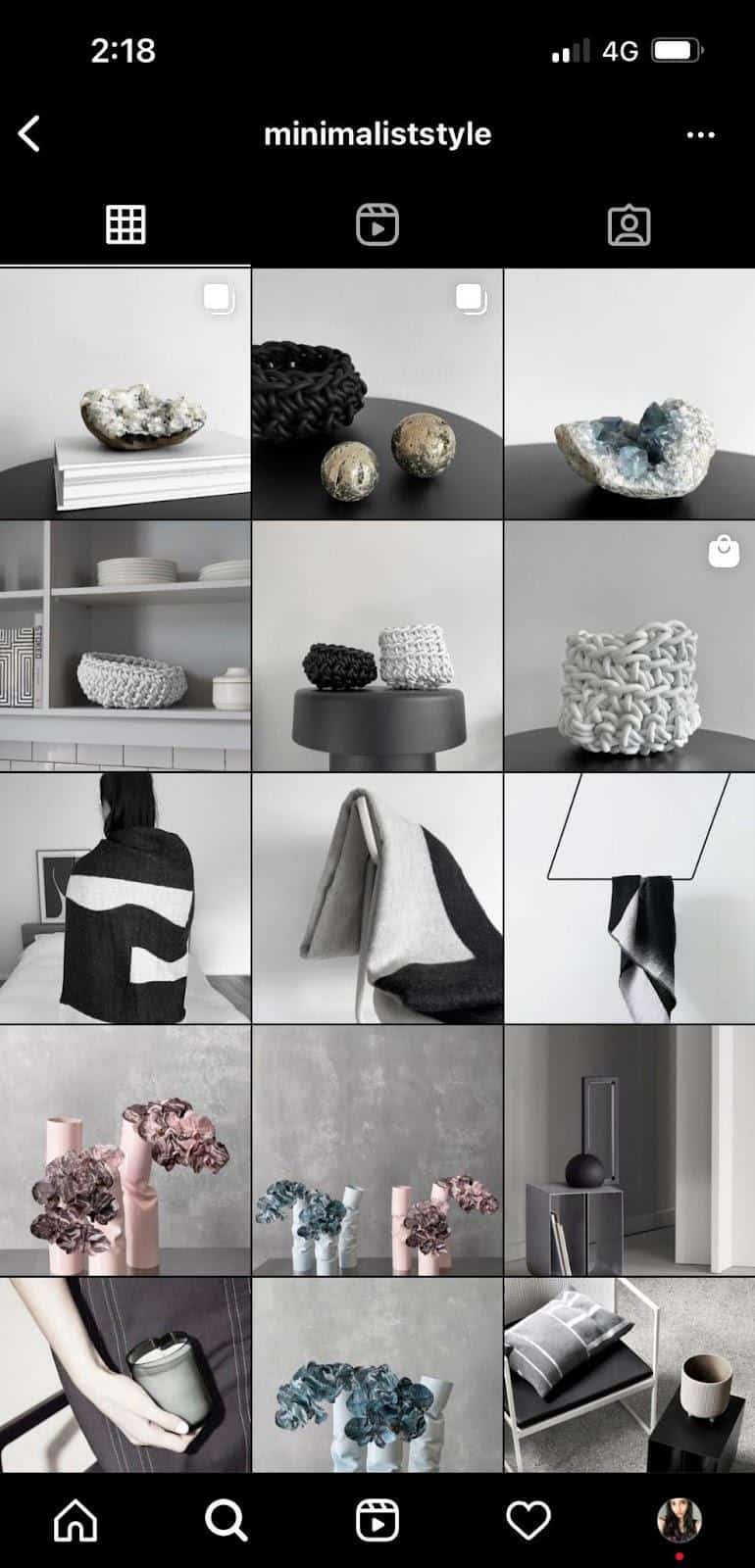 In contrast, a feed is much more appealing and gives a clearer picture when it is well-formulated and follows a specific theme, which is also useful for creating a mindmap.
If you want to craft the perfect Instagram caption, read the following blog:
Ace Your Instagram Captions: 100+ Examples to Take Inspiration From
#2. Using grids the right way
Ironically, so many people ignore grids, even though they are most effective in creating a clean, beautiful Instagram feed.
The Instagram grid offers a bird's-eye view of an account's posting history.
A well-composed Instagram feed creates an image of an organized, well-put-together brand.
There are multiple ways to use the Instagram grid layout, from horizontal formatting to chessboard composition.
Here are some examples of the different styles of grids 👇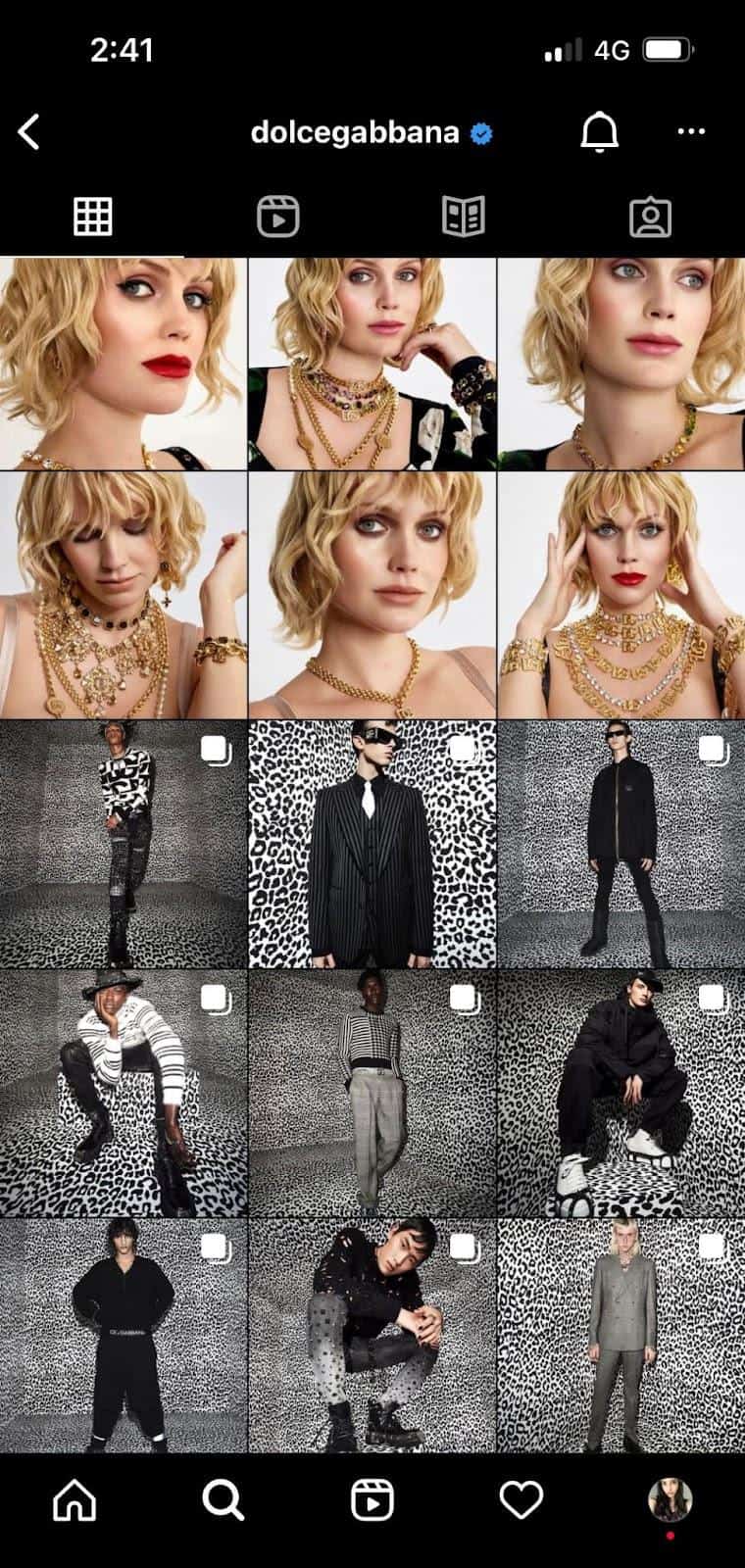 The usage of horizontal formatting is convenient for creating mind maps where people can relate to the products displayed by your brand.
For instance, Dolce&Gabbana has used three rows of similar images to market their products in different ways.
Here's a fantastic Instagram feed idea from ffitco: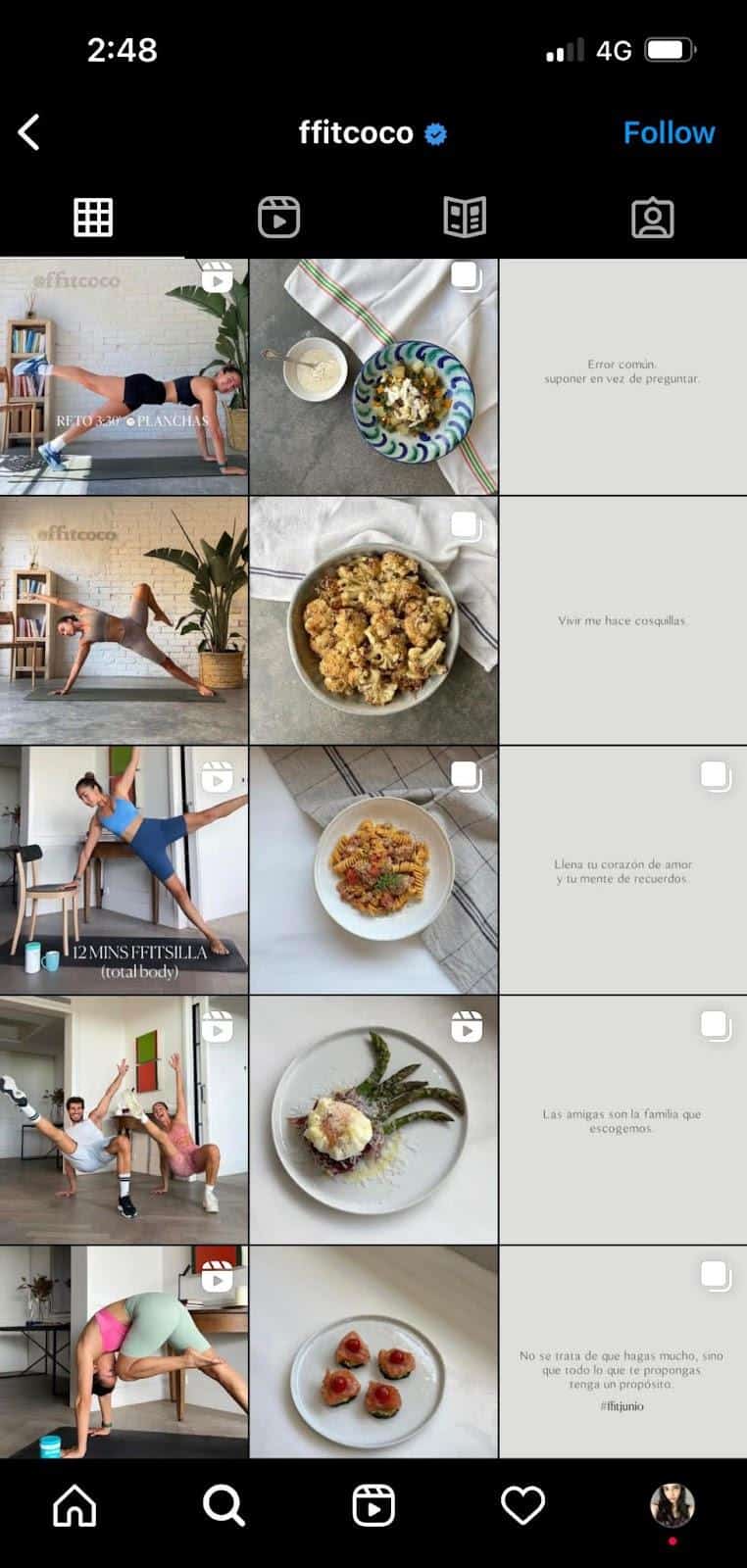 The vertical grid usage where each row follows a particular theme of images or videos helps create an orderly and clean Instagram feed.
It is also a collective way of displaying different concepts "as related to one another."
Read also: One Simple Guide For the Best Time to Post Reels on Instagram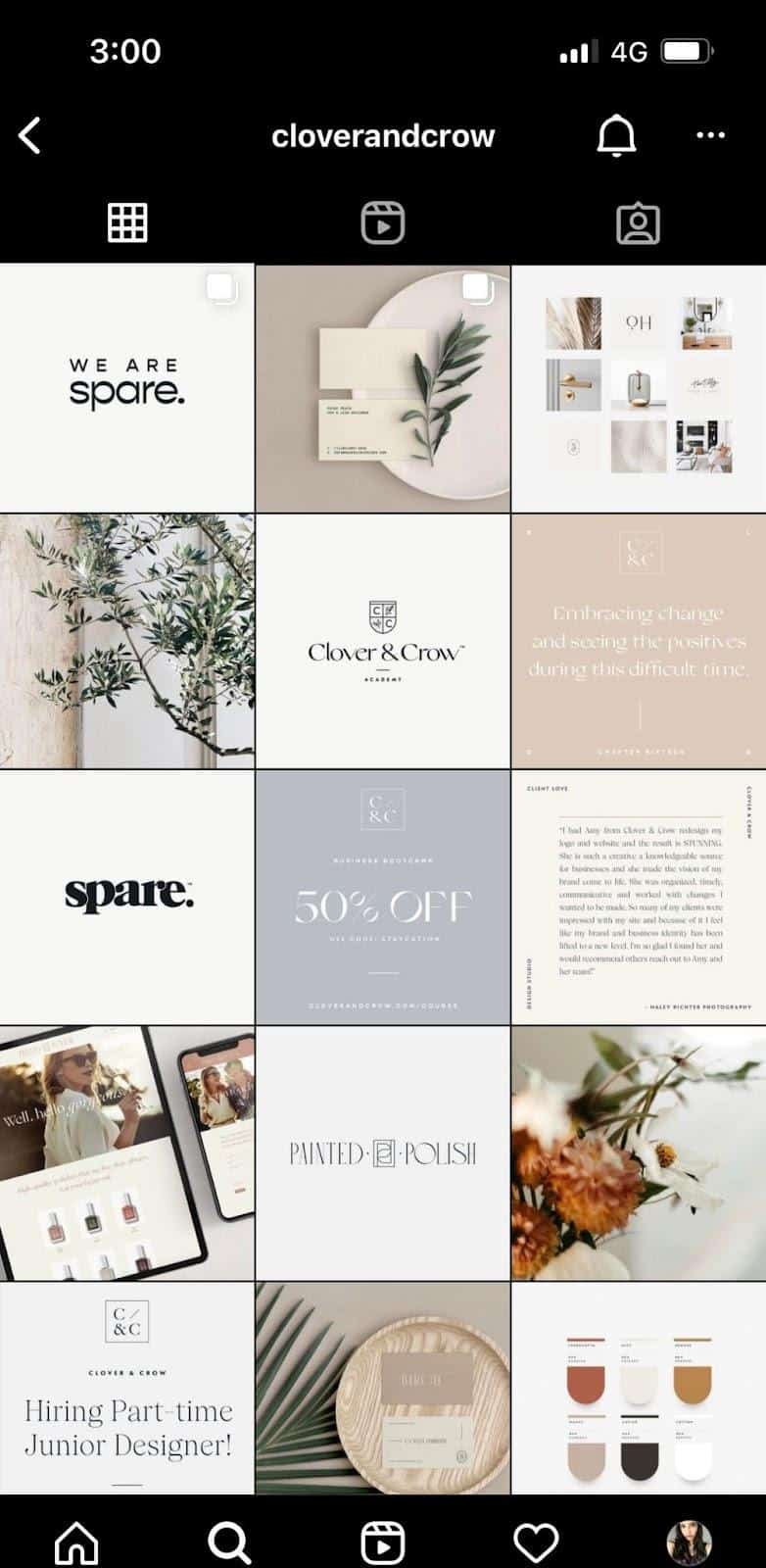 A typical chessboard grid, where the posts are arranged with similar color schemes alternatively, is a creative way of organizing different posts pertaining to a similar theme.
This sort of arrangement makes the entire feed look aesthetically appealing and unique.
Read also: What To Post On Instagram: 21 Creative Ideas For Small Business Owners
#3. Fonts, fonts, and away
Fonts play an effective role in instantly elevating your Insta feed — though they might seem like an insignificant factor.
Choosing a font style that speaks your brand's voice is as important as selecting the theme.
By pairing the right fonts with the appropriate theme, your feed will look exactly how you want in no time!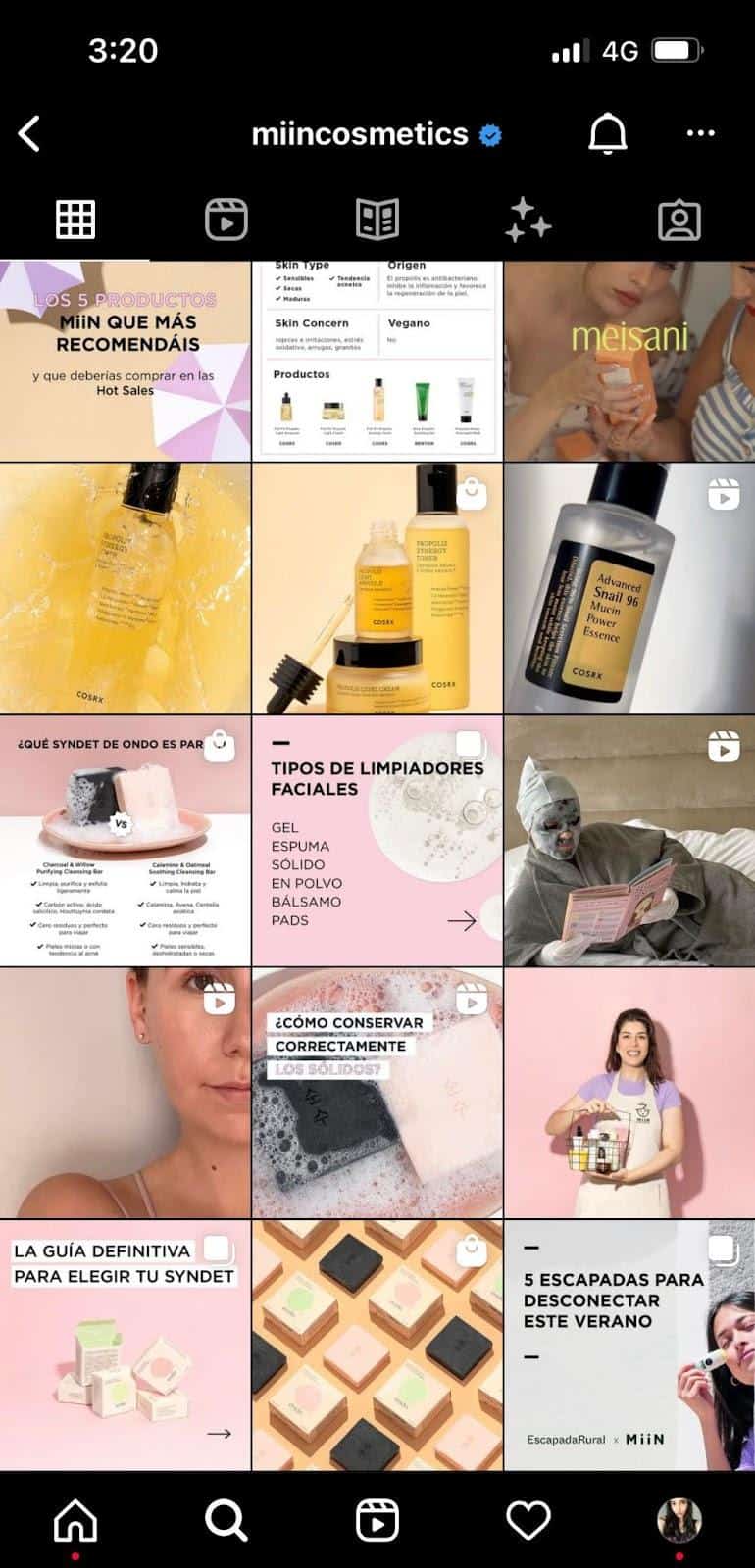 Fonts represent your brand's personality. A simple font style is paired with images to market the products in the example above.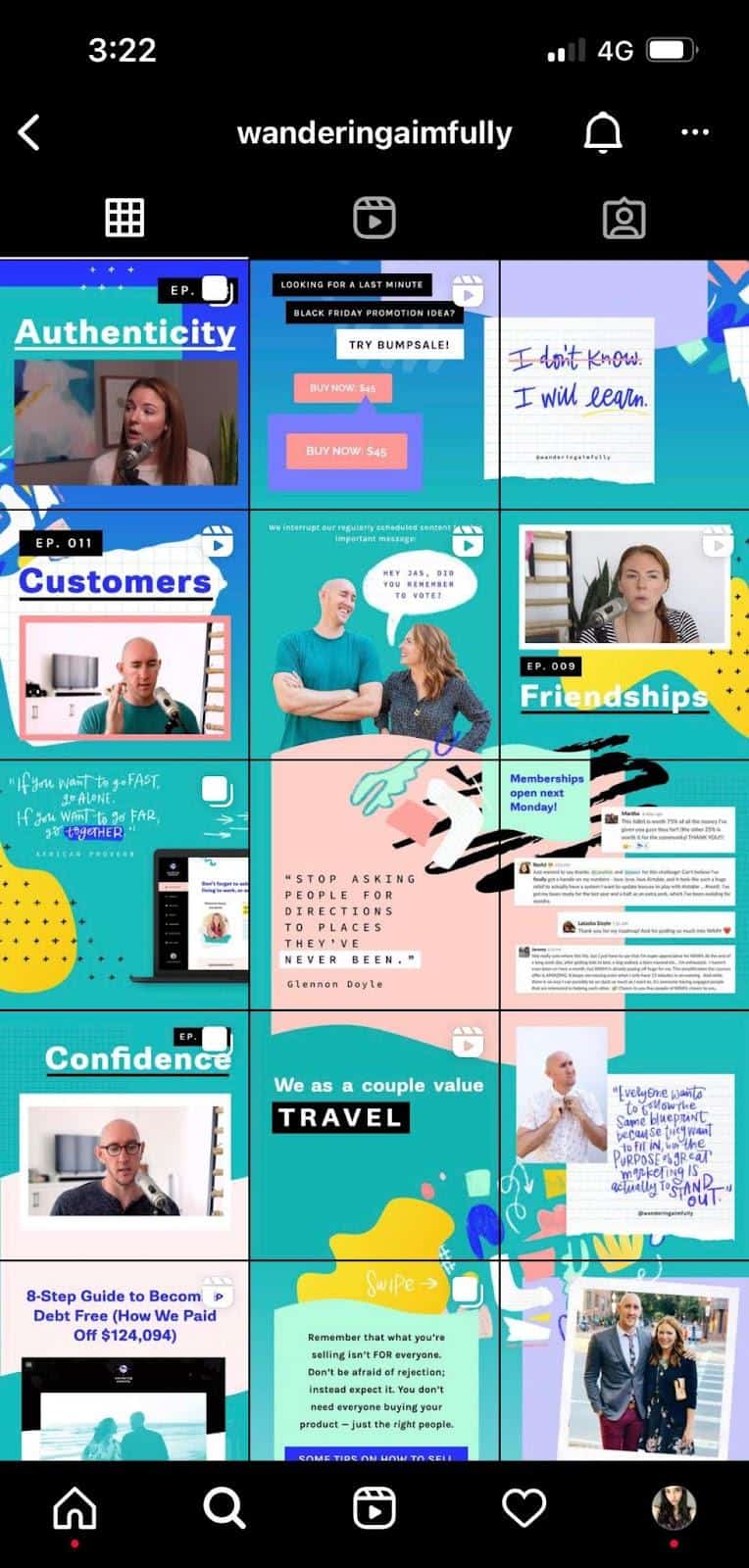 In contrast, this feed has a play of vivid colors paired with bold fonts, which leaves a strong impression on the user.
Instagram Story Best Practices: 12 Tips for Success
Branding

: Making an Impression With Your Feed
Using your brand identity or personal image as a reflection on your Insta feed is a great way to keep your audience engaged and aware of your brand.
A good start to "branding" your Instagram feed is by first identifying your brand values and characteristics that best represent your image.
This will help set the tone of your feed where you can decide on which objects or styles of representation you can use to better your brand image.
Did you know that almost 200 million plus Instagram users visit at least one business profile daily?
A convenient way for a business to reach a potential customer is through — drum roll — Instagram! Hence, establishing your identity as unique and authentic as possible is imperative to achieving your marketing goals.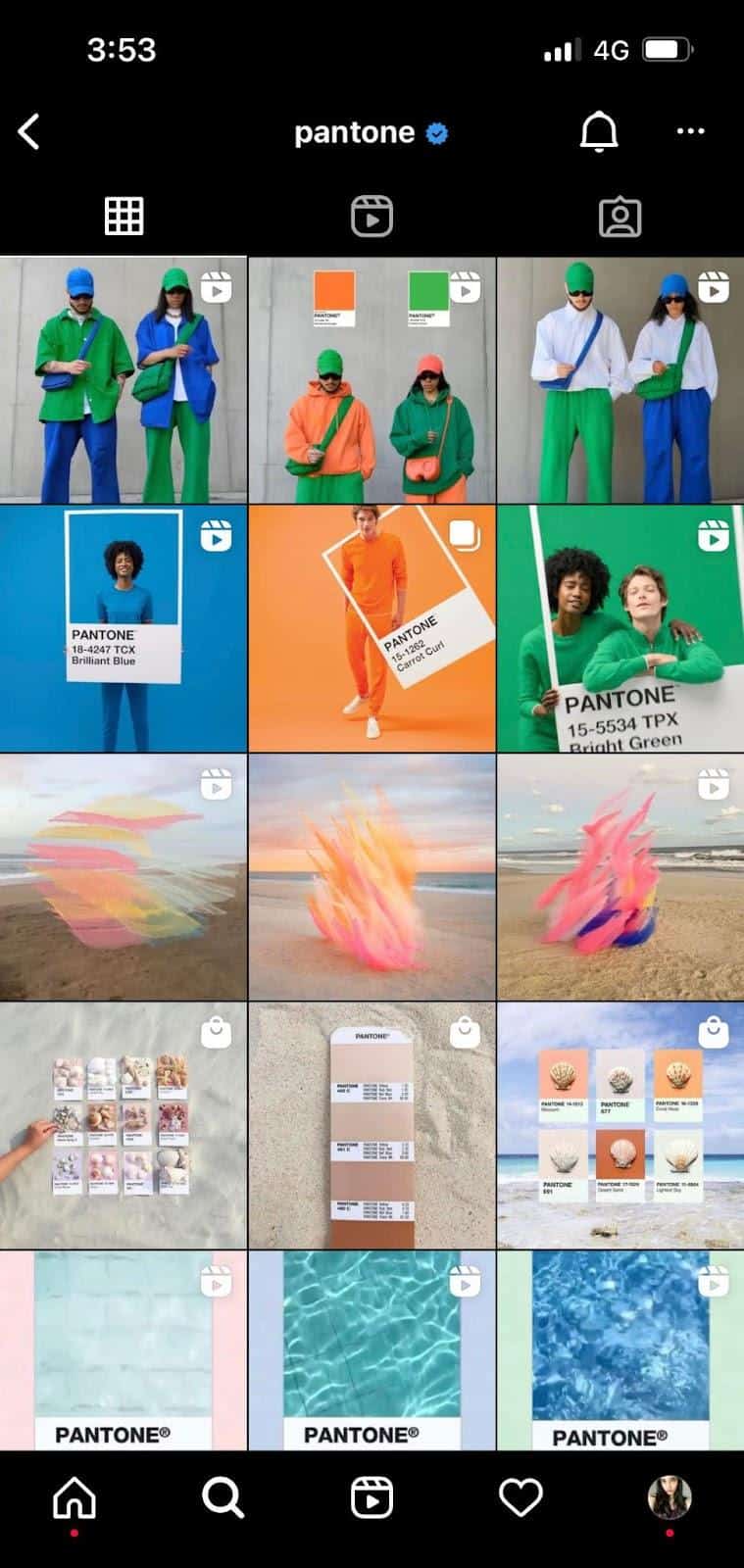 Pantone as a brand has used the combination of images along with the proper grid formatting to create an appealing Instagram feed that is a reflection of the brand image: Colors.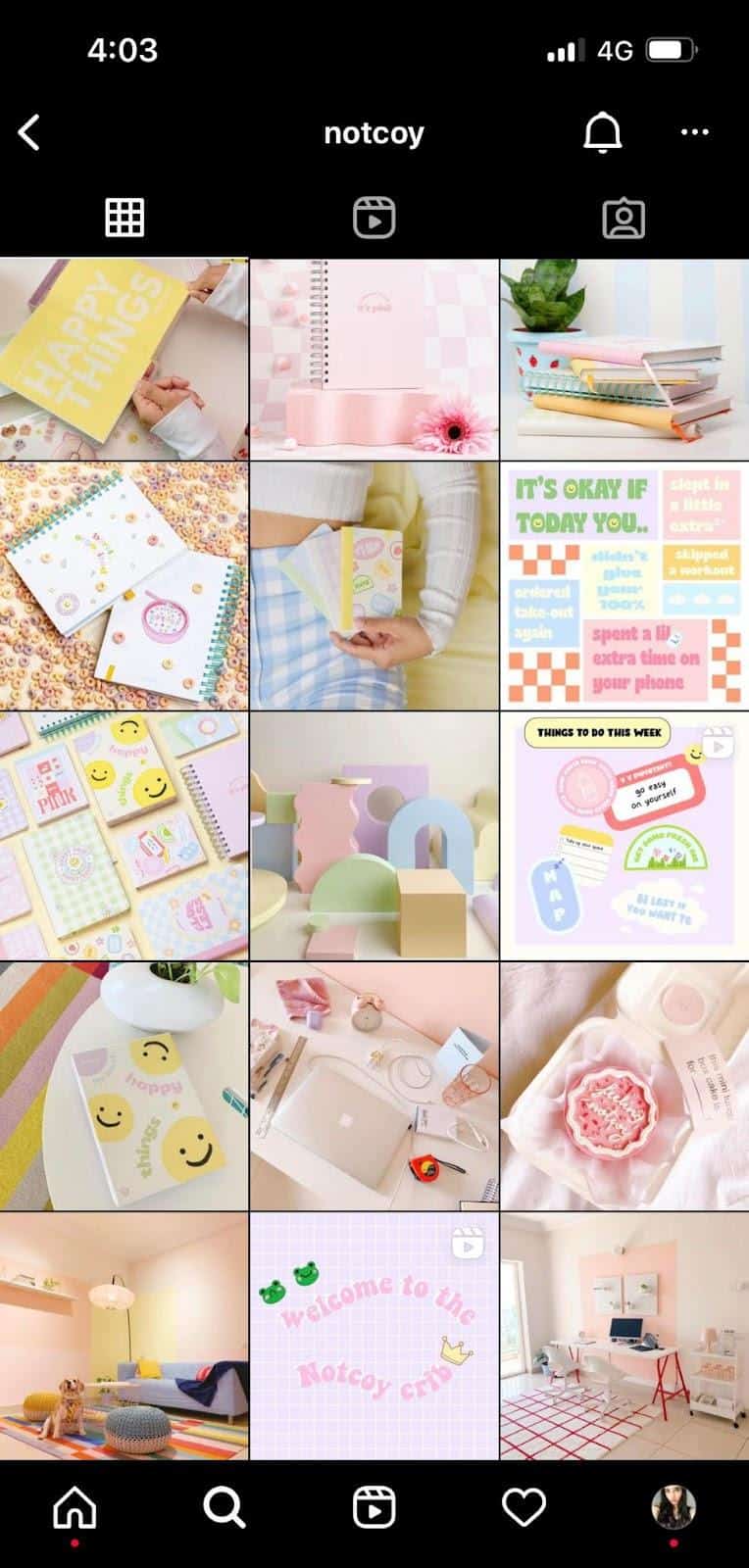 Sticking to the brand colors and the products your brand represents makes the Insta feed stand out and be the star you want it to be.
Creating a theme similar that reflects your product portfolio can create an everlasting brand identity.
Similarly, choosing the right images, filters, and presets can make a difference when bringing your brand image to the forefront.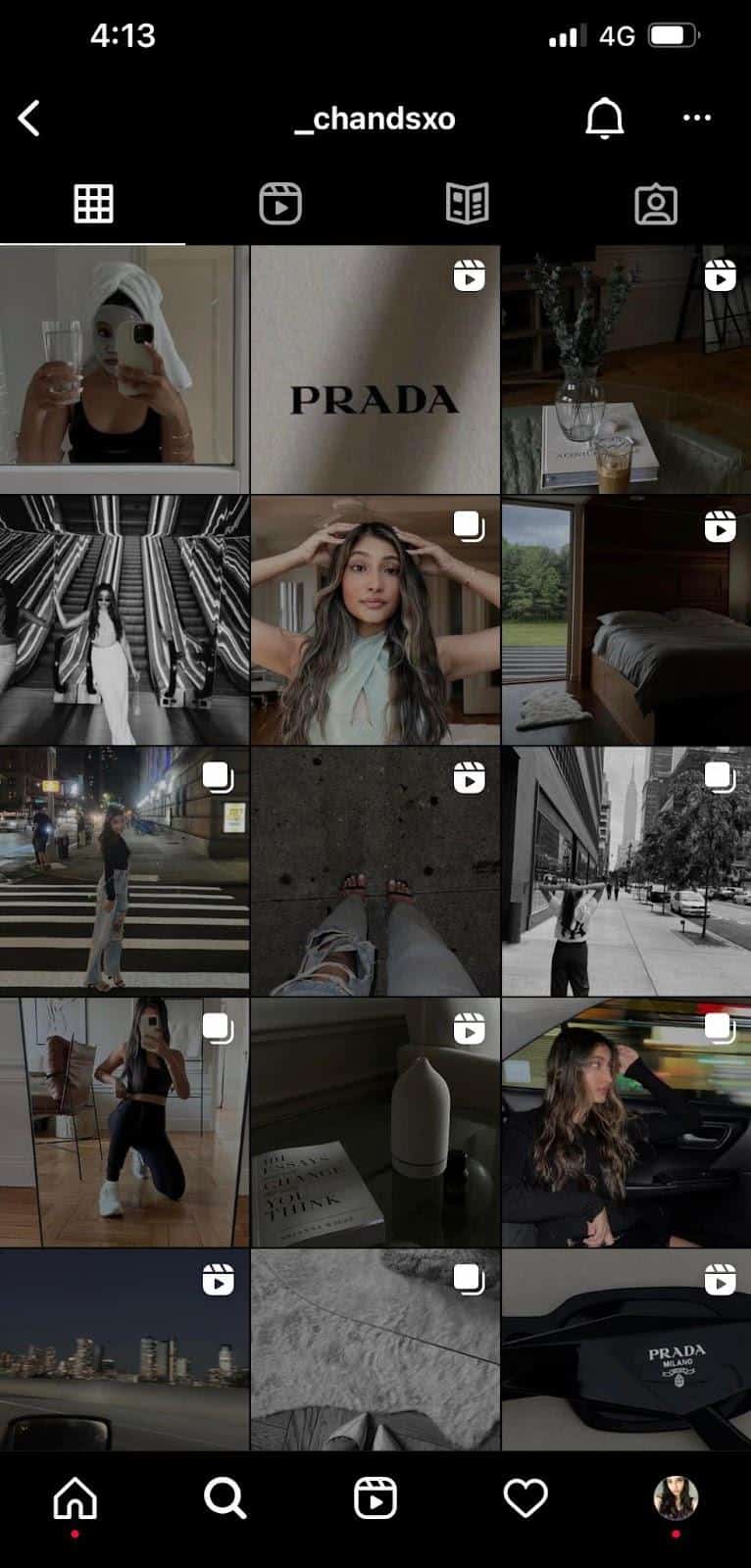 Influencers primarily use this technique to promote their brand value. Creating a nice preset for your entire Instagram feed sets a tone that people can instantly associate with.
Read also: 10 Ways to Use Instagram For Small Business and Get Serious Results
Content

: Painting the Right Picture
The brand image you wish to portray depends on the content you display on your Insta feed.
Your feed might look enticing, but if your content does not match or represent your brand, all your efforts go down the drain.
It is important to analyze what type of content to put, when, and how you will get this content to the right audience.
Some brands require a lot of textual content to get the message delivered. In contrast, other brands need a strong visual display through videos or bold imagery. You might need to match your posts with your Instagram bio, overall theme, and brand image.
If you are just starting, our advice would be to balance both and fine-tune from there on.
Using Instagram stories to highlight your feed is another proven tip to increase engagement on your posts.
Remember, with Instagram, it is always important to tell a story. Whether it is something visual or text-based, people will be more impressed with content they can connect to.
For example, Fevikwik India made quite an impression with quirky wordplay and matching images. This strategy is not only light-hearted and humorous but also ensured the brand gets the message across.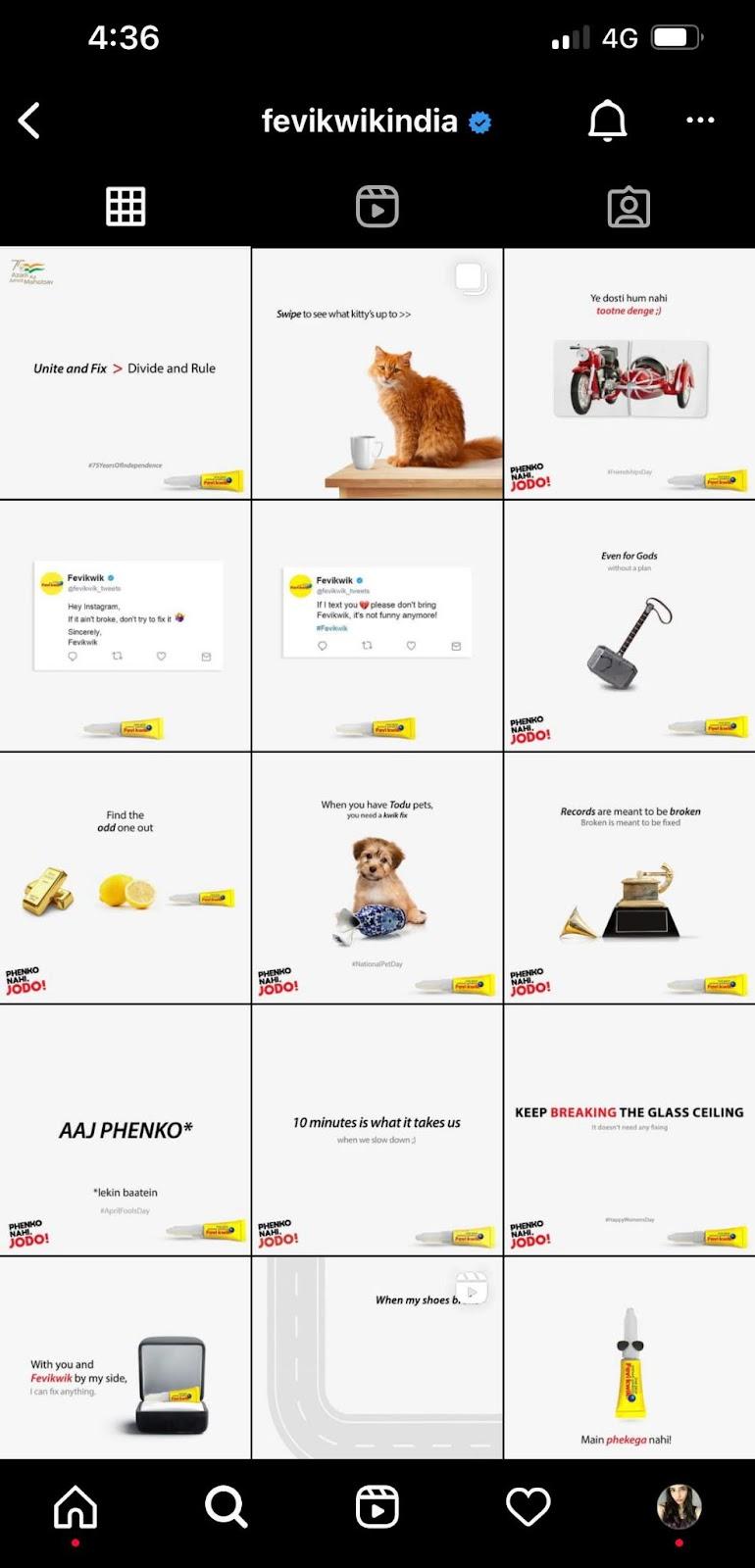 Another example of creatively using content would be McDonald's illustrations and memes to appeal to gen Z.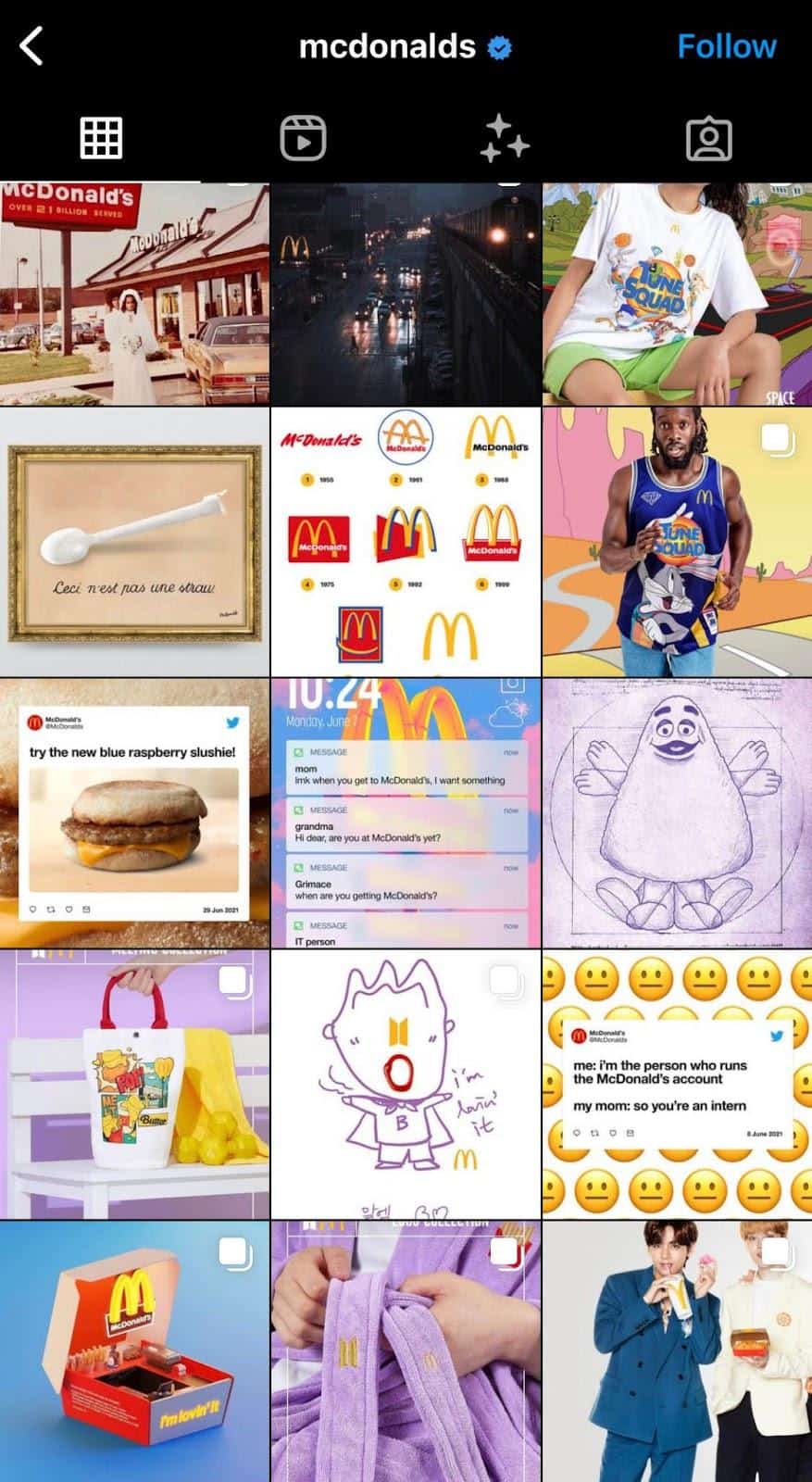 Illustrations add extra charm to your feed.
They are also a creative approach to expressing the originality of your brand and are well received by the audience, especially the younger generation.
Besides photos and textual content, video-based content, especially reels, can be a great addition to your Insta feed. Instagram reels are trendy and sometimes funny and quirky — and a great way to beat the algorithm.
Read also: 2023 Guide To Instagram Features For Marketing Magic
Wrap Up:
Be Authentic
While we have covered all the aspects to pump up your Insta feed, the key point to remember is that the Instagram feed should represent YOU and authentically be YOU.
It should be an extension of yourself and your brand; that is how you can ensure it is unique and resonates with the audience.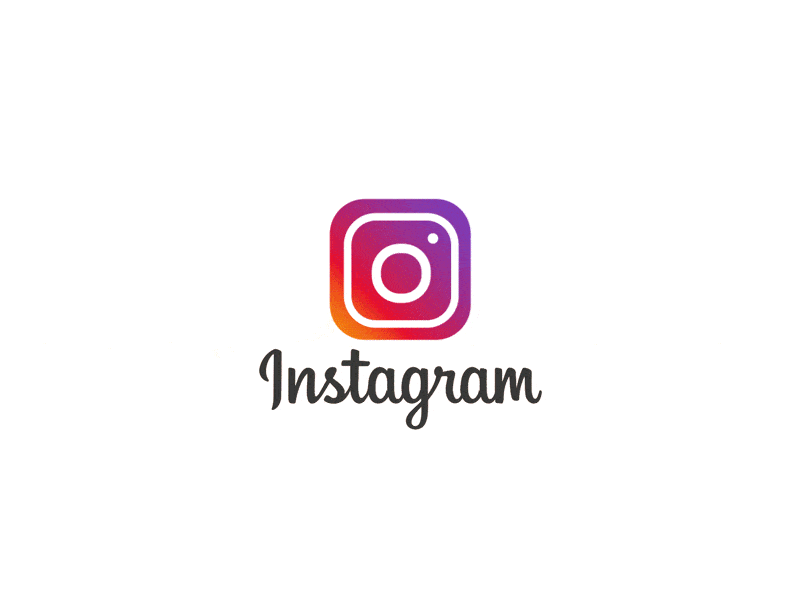 We hope this blog post helps you start your Insta feed makeover! Also, let us know which Instagram feed ideas helped you the most 🙂
Stand out with unique and engaging bio ideas – learn more in our expert guide!