What is Market Research?
Market research consists of systematically gathering data about people or companies – a market – and then analyzing it to better understand what that group of people needs.
The results of market research, which are usually summarized in a report, are then used to help business owners make more informed decisions about the company's strategies, operations, and potential customer base.
What comes to your mind when you think about market research?
Global surveys?
Statistical models?
Reserving a big portion of your budget for the market research?
If your business is small, you may not have enough resources to conduct those market research techniques used by multi-million dollar brands.
Wouldn't you rather spend your money on an awesome team that solves all the problems they face while simultaneously having fun at work?
Besides, in the early days of your business, it makes sense to spend wisely. You shouldn't get carried away by "shiny objects" – i.e. well-marketed products/ideas.
Mindful expenses allow you to redirect your money to more important tasks involved in business operations. You could even save this cash for any urgent marketing expenses.
Market research can help fuel your marketing efforts and save money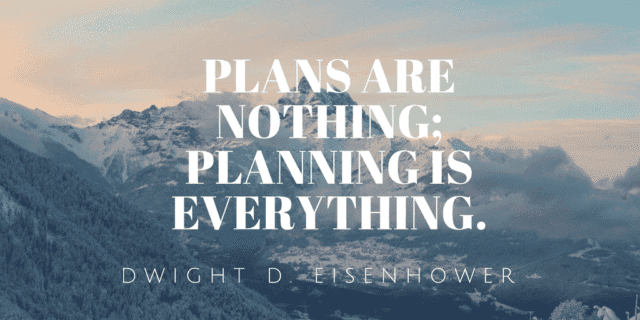 (Source: Workzone)
This quote by former American President Dwight Eisenhower points to a very interesting connection between plans and the actual planning process.
Solid planning can help us make better plans and simply having a plan doesn't always mean success.
When extrapolated to Marketing it means that, while marketing plans may be contributed by industry experts, you are not fooling anyone without a business planning process during your market research.
All MBA students are taught about market research during their course. Business owners who have taken the non-traditional path can also benefit from this understanding.
A credible market research process can help your new business in several ways.
Market research provides a starting point for your marketing strategy
You may think you know enough about your market but the reality may be completely different.
Unless you test your assumptions and approximations directly with your target market, you won't know if they actually hold true.
Market research for small businesses helps understand customer behavior and how cultural and personal factors affect that behavior.
You can then go on to predict this behavior reliably because it is based on knowledge acquired directly from the customers.
Understanding Market Research For Small Businesses – A Video:
[su_youtube url="https://www.youtube.com/watch?v=p7Nv16FppOE" title="Understanding Market Research for Small Business"]
Advantages of market research that you can expect:
1. To test the viability of your business.
2. To find your pitching strategy to help sell your company to investors.
3. To understand the details of your target market before you start the business. This reduces the chances of impulsive and costly mistakes later on.
4. To help sharpen your market strategy and save time.
5. To create a well-informed marketing mix that potential customers can easily relate to. You can avoid "tone-deaf" conversations with your leads.
6. To discover customer needs and pain points not known before, thereby exposing you to the wealth of new business ideas.
7. To spot industry trends and prepare to capitalize on them.
8. To provide a "marketing sanity check" i.e. avoid brand positioning mistakes. This is especially important when expanding your business to a new city/country/geography.
9. To discover entirely new markets and sub-niches within existing markets.
10 To help define and refine the customer persona.
How to do market research
Your marketing strategy defines how you capture leads, make them your customers, and keep them coming back for more for regular purchases.
But you can't get an effective marketing strategy without a solid customer research process.
In this guide, we will share some basics of how to do market research to understand who is your target customer, where they buy, and how they buy.
Types of market research methods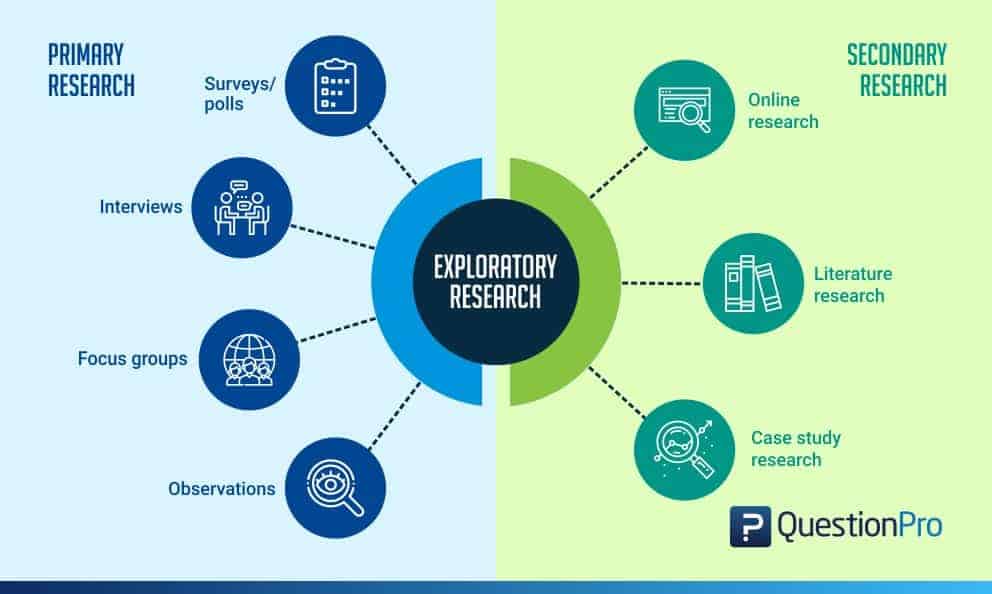 (Source: questionpro.com)
There are two broad market research strategies:
1. Primary research
2. Secondary research
When you are conducting primary market research, you are doing it yourself. You gather fresh data with your own market research efforts, and you own the results.
It is essentially an online market research process. There are several ways of doing it which we will discuss shortly.
With secondary market research, this is not the case. Secondary market research is also called "meta-research".
Your secondary market research process aims to analyze existing sources and results of research to draw conclusions. It is done, primarily, to understand the competition.
If primary market research is about understanding the customer, secondary market research is about understanding the market conditions.
We will now explore in detail how these two methods differ from each other.
Primary Market Research
In round 1 of primary market research, you should focus on discovering and enlisting problems that customers want to solve from a product/service like yours.
Input can be open-ended interviews or open-market surveys. The size of the sample collected in this should cover all customer problems.
The simplest deployment of such a survey is a Google form linked to Google sheets document. As respondents submit their answers, the sheet will be populated simultaneously with their answers.
To get the final output, you then have to filter the reasons listed in this sheet into a small list of customer problems.
For a more comprehensive output, include a diverse audience set with other interests beyond your parent niche. Use this trick to promote your initial market surveys among the audience in related niches.
Finally, mark a list of problems that your current product (or your minimally viable product) can fulfill or is going to fulfill in the upcoming quarter. You will prioritize them along the whole market research process.
This step is designed to be small enough that it doesn't overwhelm while still establishing a decent direction to start your research. Treat this like an anchor step (blockquote).
In round 2, you may filter your audience set depending on the kind of problems do you expect to solve (from the output list of round 1), although it's not mandatory.
The questions you ask this time would be specific to the problems you are trying to solve. Include questions about your own solution and its pricing.
Thus, you get to check your own product viability and while understanding your audience's preferences.
Make your questions short and easy to understand. Don't overload the surveys with too many questions.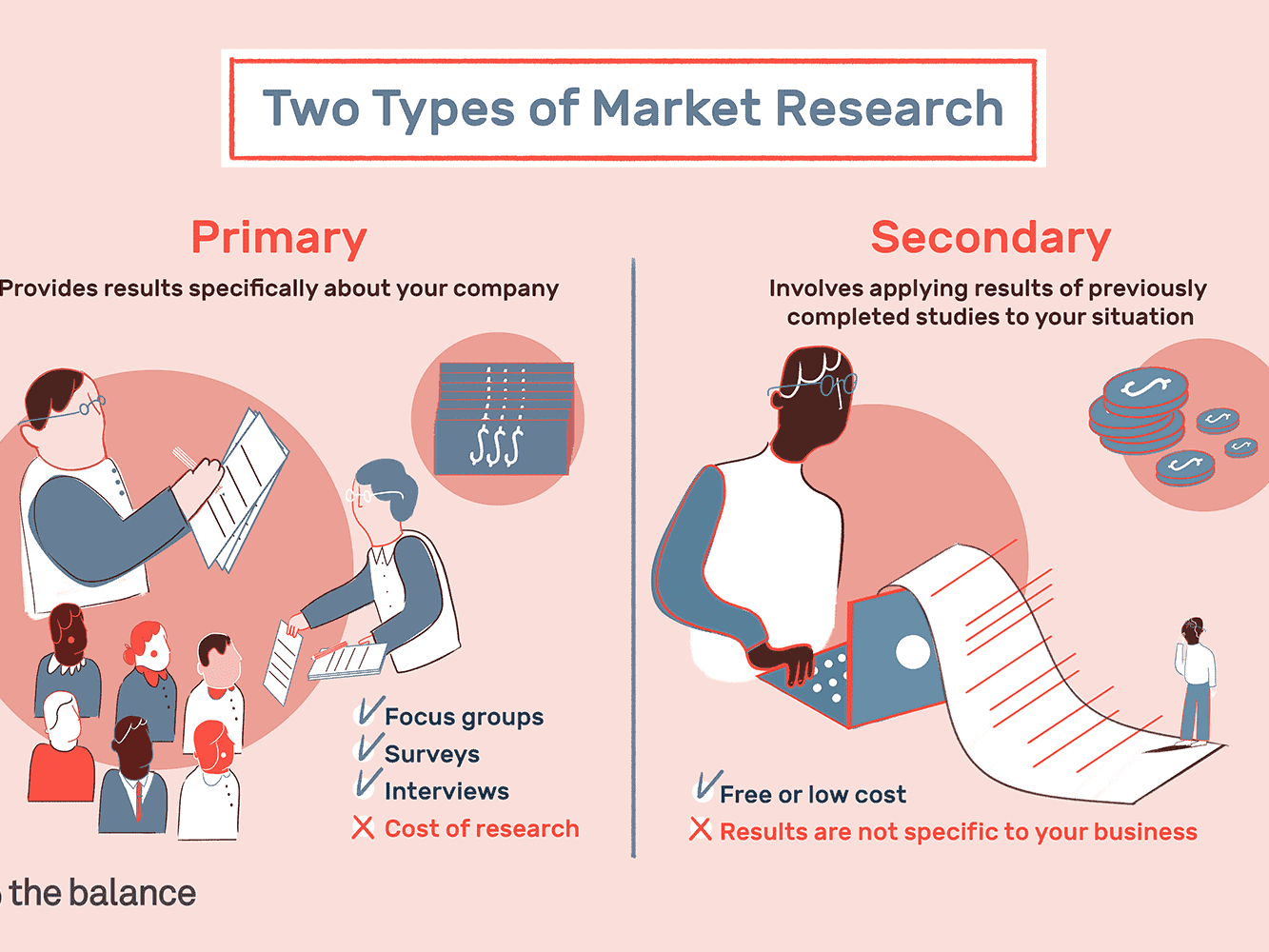 Image: The Balance Small Business
Techniques for Primary Research
Focus Groups
Surveys
Interviews
Behavior and Analytics
There are various ways to collect primary market research data for your audience. Here are some tried and tested techniques for primary market research.
Focus Groups
To gain a deep understanding of the psyche of your customer, you could arrange a closed focus group meeting. Invite participants closest in profile to your ideal customer and have them discuss your product/service.
Obviously, by this point, they should have had enough working knowledge about your product/service.
You could also give them trials prior to a focus group meet or arrange a short demo on-site to give them hands-on experience.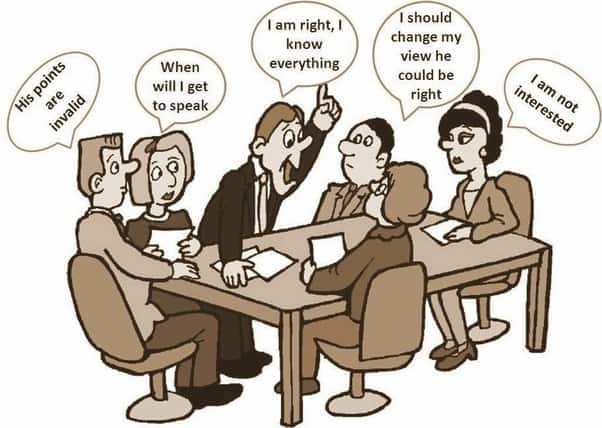 (Source: Quora.com)
Some discussions may tend to get partial if the users have been conditioned to certain beliefs.
The moderator has to be clear in laying down the boundaries of viewpoints being discussed; he has to define what would be discussed and to what extent.
Your focus group can be conducted in English, although a local language is preferred as users tend to be more comfortable in their natural language.
You may also opt to record your group meetings if you want to analyze reactions, facial expressions, and gestures. This can be done if your goal is to analyze their sentiments for specific features.
If you want them to maintain secrecy about the information they learn, have them sign an NDA.
Read also: 11 B2B Sales Techniques Your Business Should Use
Surveys
Online surveys are popular tools used by modern marketers to get targeted customer feedback. Do you really need large numbers to make a market research survey really successful?
That depends on what you are going to ask them, how they will respond (multiple choice or subjective answers), and what the survey data is really about.
Chances of success are higher for shorter surveys. If you need detailed answers, you can include more subjective/open-ended questions. For multiple-choice questions, use closed-ended questions.
You could promote your surveys with a friendly message on social media. This is the time to put your family/business groups on platforms like Telegram, WhatsApp, Facebook, and LinkedIn to good use.
Don't forget to ask your audience if they are currently buyers of a product similar to yours or have been in the past.
For those who respond with a "yes", you can send them the usual questionnaire. If they respond negatively, make sure you ask them why they didn't buy.
Giving these options lets you discover more about what turns off customers in your niche. You could subsequently avoid these factors when creating your own marketing strategy.
Some of the leading market research agencies based in London, all of them with various specialties and skill sets, can provide answers to many of your inquiries, whether you are interested in online surveys or consulting services.
Interviews
Because it is a more personal medium than a focus group, your customers would open up about their opinions in a candid way during interviews.
You could get different types of information about different struggles their face when making a purchase and what you can do to help them overcome their pain points.
One-on-one interviews could be over the phone or in person. They must be conducted in the local/regional language of the customers for it to be effective.
You don't have to finish this process before with the rest of the market research. It can be an ongoing activity that you can conduct at your own convenient time.
Behavior and Analytics
Without looking at the most popular topics you don't know know how to attract customers using inbound marketing.
Through analytics, you get to understand the most popular blog posts and the highest converting pages for your website.
When you look at the website stats using Google Analytics, you can understand what your content marketing strengths are and begin to consolidate them.
You can analyze the customers' reactions to your emails and websites deeper using marketing automation software.
Use EngageBay's Marketing Automation software for better customer behavior analysis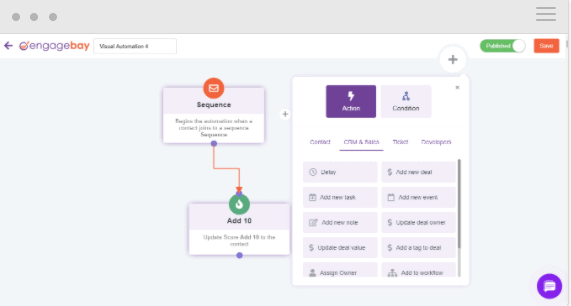 When combined, behavior, analytics, and website tracking are extremely effective market research techniques.
>>EngageBay's rich video marketing templates, create visually rich video templates
Tools for Primary Research
Social media houses the fans, loyalists, evangelists, promoters, and silent influencers. Many social media tools can give you access to these kinds of people within your niche.
These tools mentioned below are indispensable to an effective market research process.
Quora
The Q&A format of Quora is an ideal way for market researchers to get all the data they need. The platform has been operating long enough to have a wealth of data collection across all niches. Web scraping API, which will help you solve scraping tasks of any complexity and scrape websites, solving issues with proxy servers, IP blocking, geotargeting, CAPTCHA solutions and much more.
There's also a feature where you can follow your favorite topics and the most influential people in your niche.
If you don't have a Quora profile, you can register for a new one. During the signup process, Quora will ask you which topics and subtopics in your niche you want to follow.
For any existing Quora profile, you can navigate to those topics and follow them. Over time, you will also get to know (and follow) major influencers in that space.
Reddit
If you want to read and learn from user discussions, Reddit is also a great option. The anonymous nature of the website allows audiences to share their thoughts freely and in detail.
Start by finding subreddits related to your niche. Look at their rules to know what you can or cannot post.
Reddit posts don't have a fixed format. You will find detailed descriptions and questions based on highly specific scenarios in users' lives.
Book Reviews
Want to get creative with your market research on a low budget? Find the most popular books in your niche (on Amazon and Goodreads) and go through their reviews.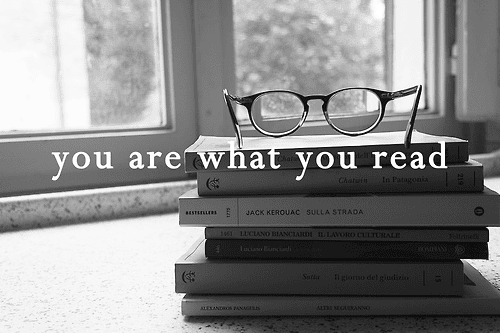 (Source: eurocanadian.ca)
They say "You are what you read". Majority of the world's audience are also readers. The best way to get to know that portion of your niche audience is by reading their reviews.
They will tell you what they like in those books. If they don't like it, you will know that too. Factoring positive and negative customer viewpoints yields a solid market research output.
Facebook Groups
Facebook and Twitter are the world's favorite social networks for people to kill their time.
Unlike Twitter, groups on Facebook can be created to form closed communities who are interested in one or more topics.
This is where you can get a whole lot of your market research data.
Just search for topics in your niche that you intend to post about. Find the most targeted communities for your purpose.
For example, if you are selling mattresses in Seattle, home furnishing groups in the USA are a good target.
But those people cannot buy your product unless you have an online payment gateway setup. For this reason, home decor or home improvement groups localized to Seattle and Washington would be more useful to you.
Take your time to answer some entry questions asked by group admins. Once your request is approved, search the group for specific topics to find all relevant posts for you to conduct deeper market research.
Like Reddit communities, Facebook groups also tend to be heavily moderated with each one having its own set of rules.
Most of these groups value contribution and learning over self-promotion. Make sure you read the rules thoroughly before you participate in them.
Secondary Market Research
During the secondary market research process, you will look at publicly available market data in the form of trend reports, any market segmentation, and industry statistics.
Apart from this, you may also draw conclusions based on the sales data of your own business.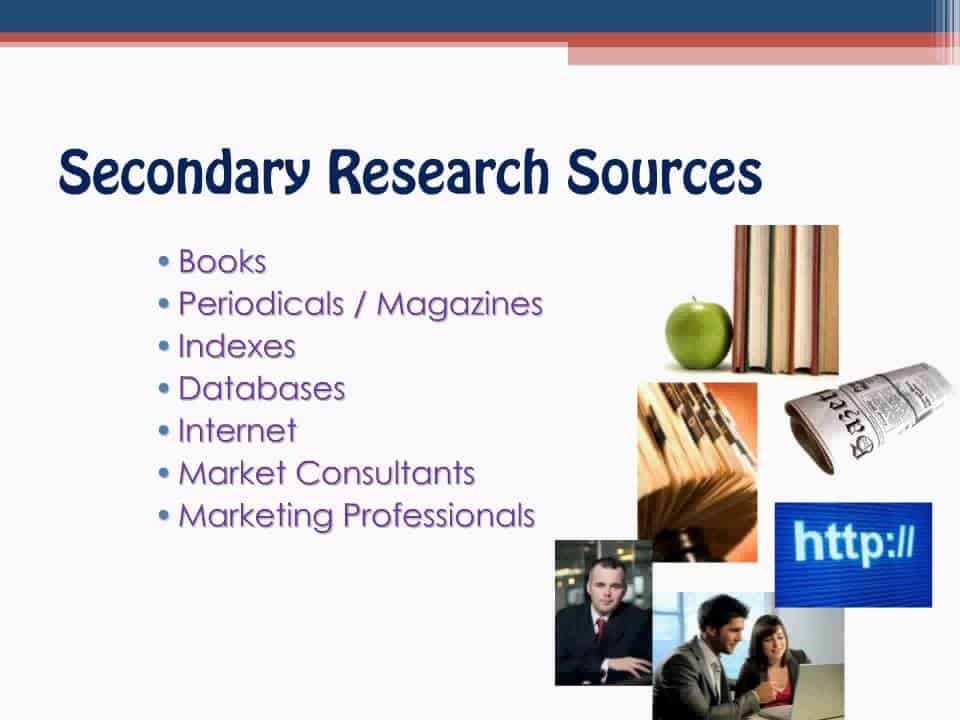 (Source: youtube.com / Jason Richea)
Effective use of secondary market research is to examine your competitors using specific market research tools like Buzzsumo.
These tools help glean market insights from publicly available data about your competitors.
Three types of forces can be used to perform secondary market research:
Internal sales data.
Data made public by governmental organizations.
Reports by third-parties like Gartner and other industry watchdogs.
Internal sales software provides data that doesn't need to be proven. You can scour through this data and find lessons to learn from successful as well as unsuccessful marketing campaigns.
If you have this data, use it to consolidate your marketing efforts before revising the strategy.
Research agencies like Gartner and Forrester often conduct large studies through their global network of partners.
They have all the resources (human and tech tools) to plan and conduct these studies and analyze the data. This market data comes at a cost.
However, you would typically have enough information through the abstract of each report to decide if it's a good buy.
Public agencies are set up by democratic governments around the world.
These agencies conduct market research and surveys on a national level.
This data is often available for free on their website as a way to be transparent with the public. They can also be great resources for secondary market research.
>>EngageBay's contact segmentation, enhanced targeting at your fingertips
Precautions during market research
When collecting data, examine it from all angles in a logical manner. Don't stick to a certain idea based on your expectations of the result. This may add personal bias and provide inaccurate insights.
Be ready to process unexpected data and understand what they mean about your potential customers and your market.
Reminding yourself of the market research objectives regularly allows you to collect data without getting distracted.
Use spreadsheet programs (like Google Sheets or Microsoft Excel) to gather data in a structured manner. They enable statistical analyses to identify trends and themes.
If your results do not conclude satisfactorily, be ready to refine your market research process, and conduct a modified second round of review.
Conclusion
Primary and secondary market research are both effective ways of conducting market research.
During primary market research, we directly aim to understand the customer by using such tools as surveys, questionnaires, and interviews.
You have more control of these studies and get data tailored to your specific marketing objectives.
Secondary market research involves going through the findings of existing studies and papers and gaining insights from them.
They consume less time but may not be targeted to your own unique market position.
How did you research your market when you started your business? Share your b2b market research tips and feedback in the comments below