The best marketing quotes are the ones that make you think, "That's so true!"
You know the ones. The ones that stop you in your tracks and make you nod. The ones that make you want to share them with all your marketing friends because they just get it.
If you're a marketer, then you know that marketing is all about understanding your customer and giving them what they want. It's also about creativity, innovation, and change.
That's why we've put together this list of 250 marketing quotes from top influencers. You'll love these quotes, and they'll help to inspire you in your marketing efforts.
Let's get started!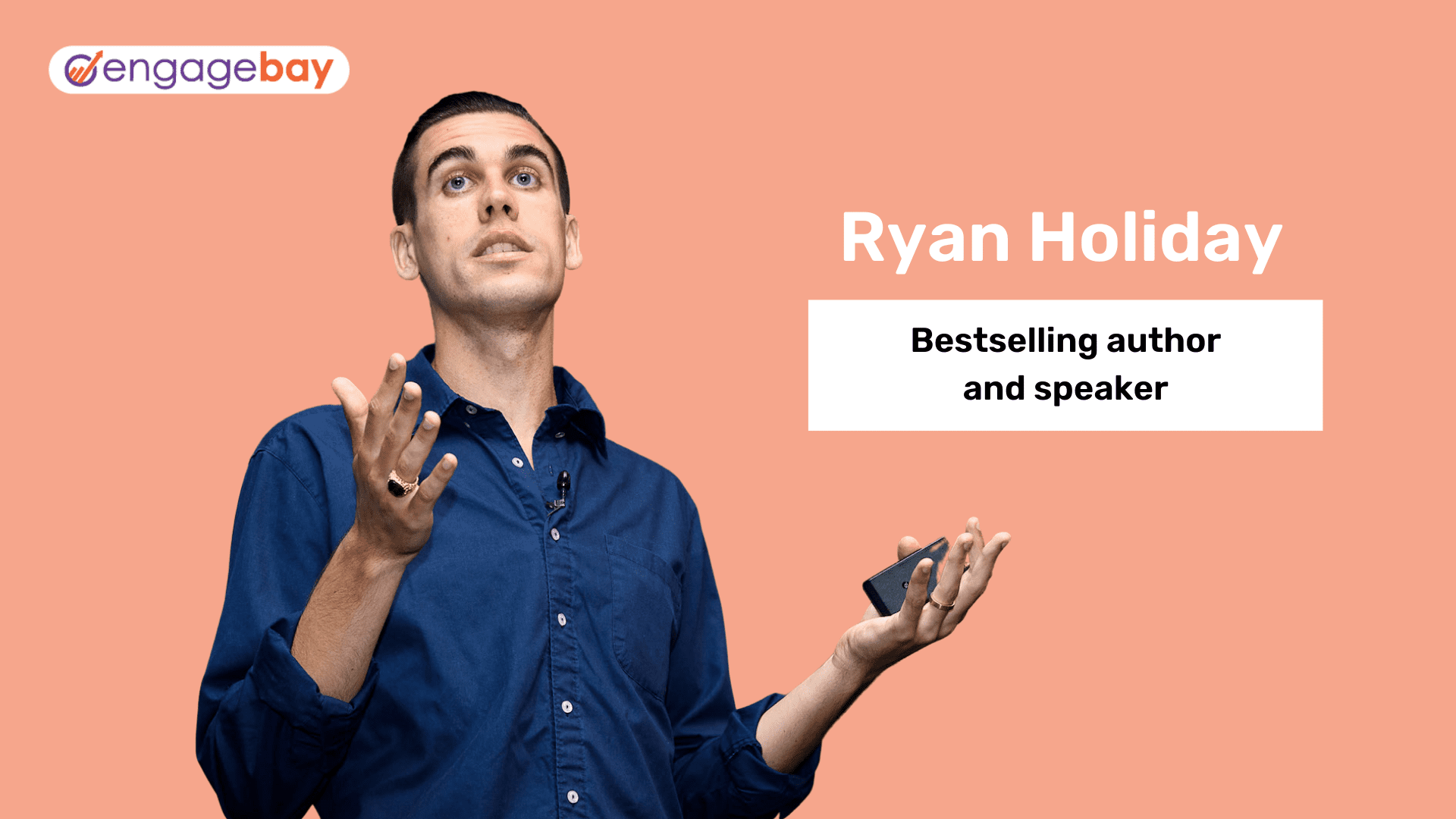 "What matters is happy customers."
"There must be a reason to share it and the means to do so."
"Marketing has always been about the same thing—who your customers are and where they are."
"Anything and everything can be considered marketing—so long as it grows the business."
"You will find, as I did, that the definition of marketing is in desperate need of expansion."
"The best strategic marketing decision you can make is to have a product or business fulfill a real, compelling need for a real and defined group of people—no matter how much tweaking and refining this takes."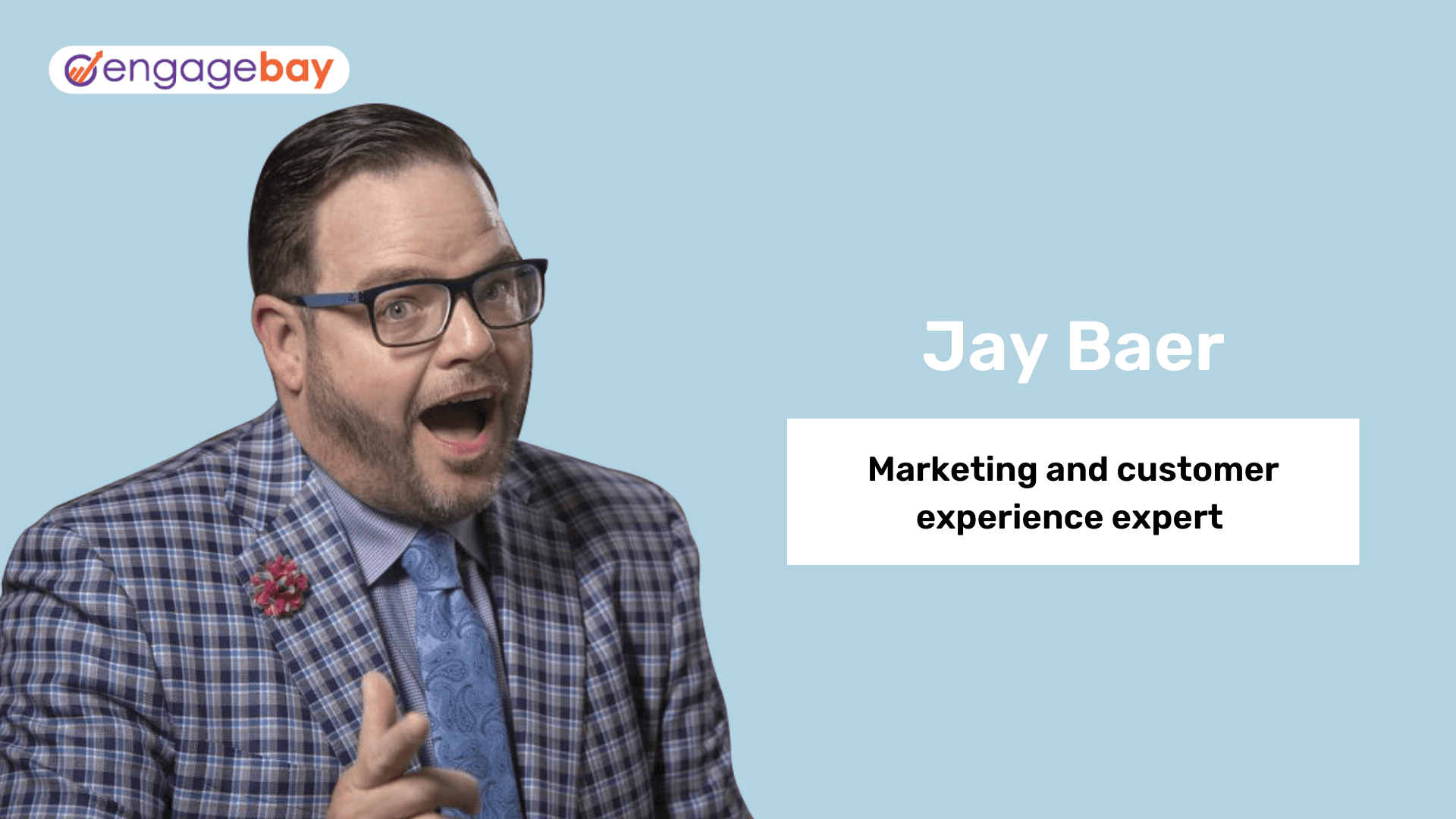 "Smart marketing is about help, not hype."
"The more you know about your customers, the more you can provide to them information that is increasingly useful, relevant, and persuasive."
"All companies would be better off if they stopped trying to be amazing and just focused on being useful."
"Make your marketing so useful that people will pay you for it."
"You have to understand not just what your customers need, but how and where they prefer to access information."
"Give away everything you know, one bite at a time."
"Everything ultimately comes down to trust."
"The gap between what's expected and what you deliver is where the magic happens, in business and in life."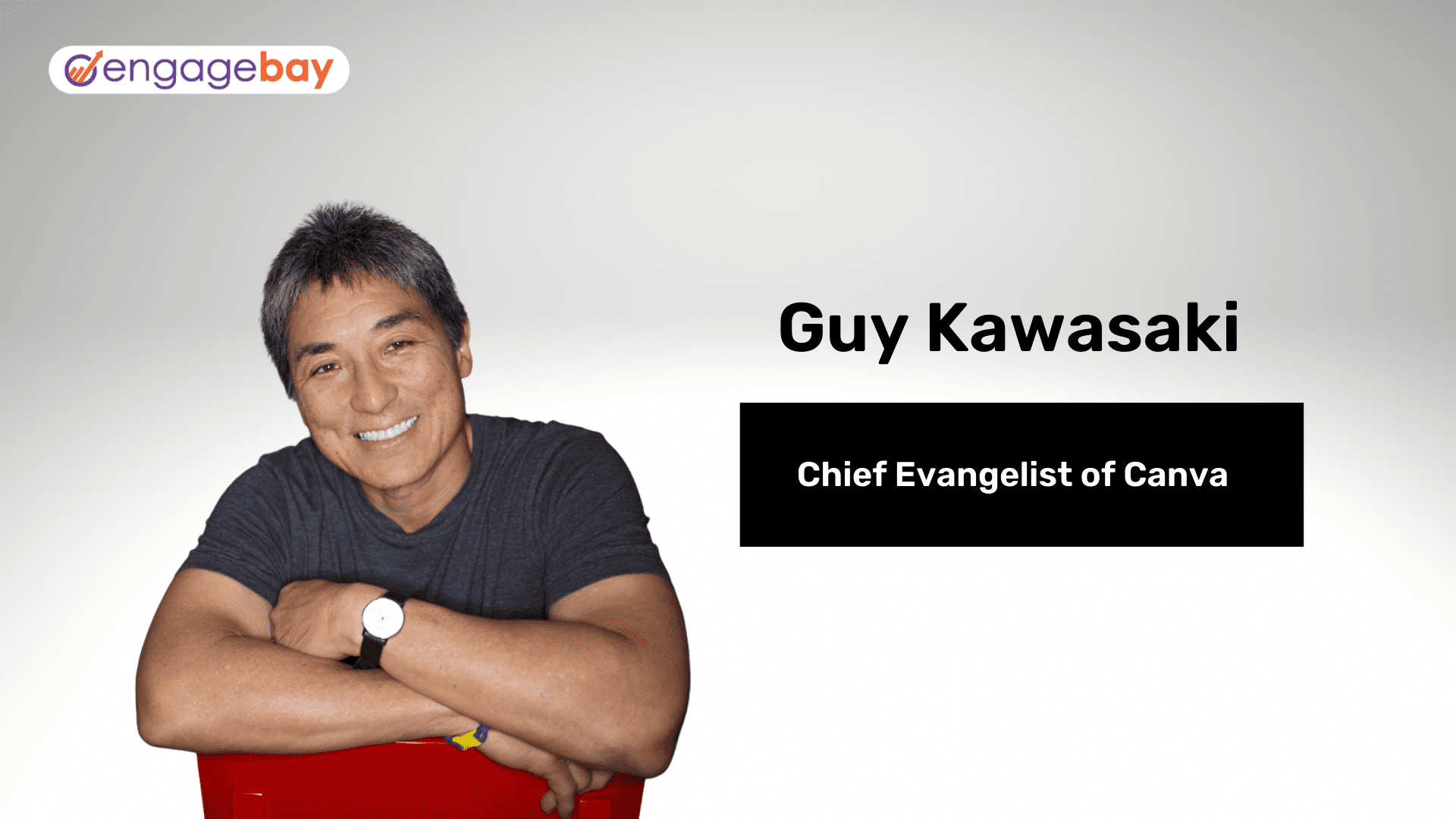 "Sharing good stuff is 90 percent of the battle of getting more followers. Almost everything else is merely optimization. End of discussion."
"A good idea is about ten percent and implementation and hard work, and luck is 90 percent."
"Better to fail at doing the right thing than to succeed at doing the wrong thing."
"Everyone would love to have a large and growing market, perfect technology, and infinite capital. Under those conditions, anyone can be an entrepreneur. The question is what you are willing to do and can you do when the conditions are far from perfect."
"Faith, not facts, moves mountains."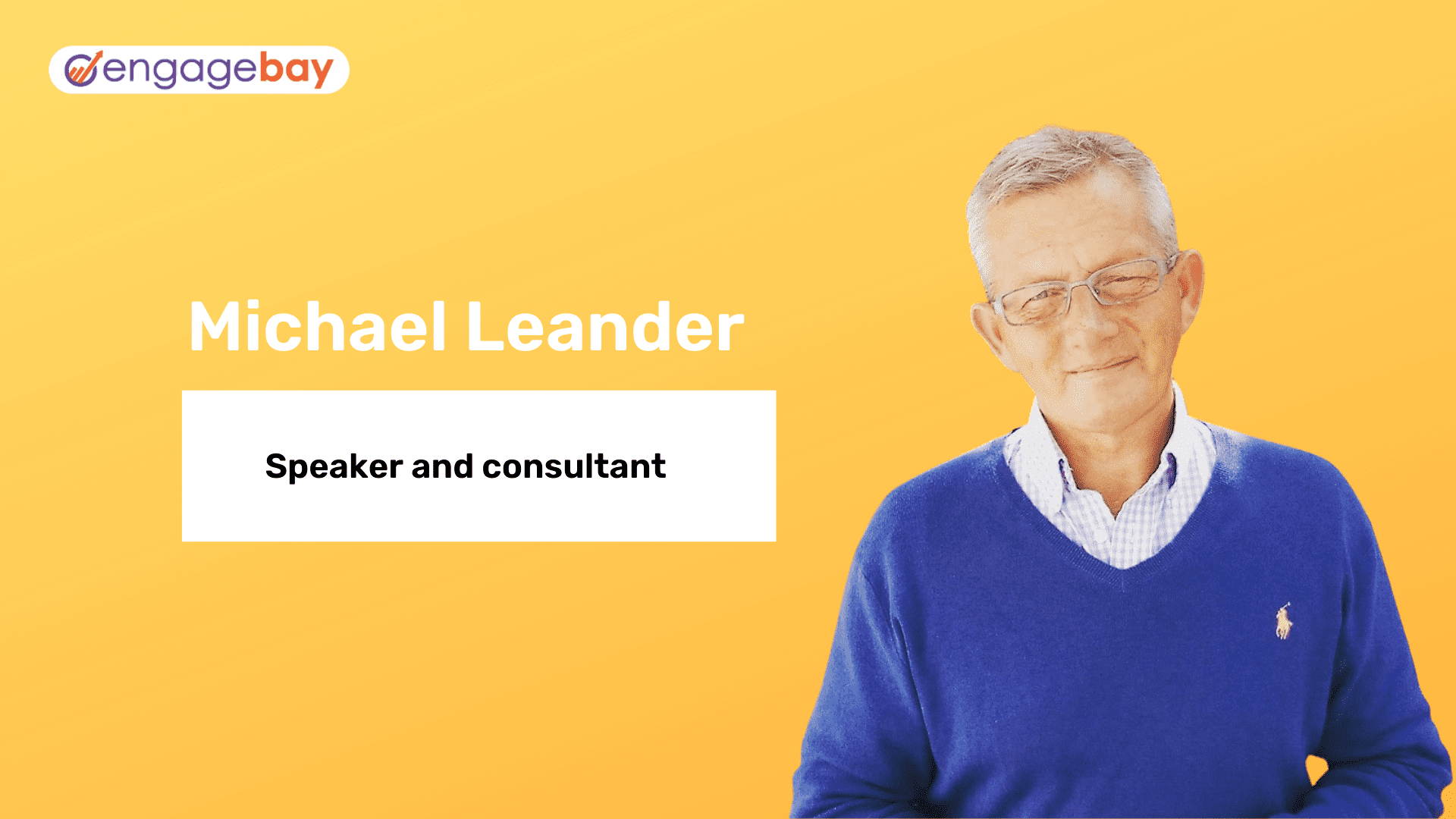 "Respect your audience and pay attention to their ever changing needs."
"Nudge to change people's behavior and turn intentions into action – add to the experience."
"Learn how to count! Cheap is expensive and expensive is cheap."
"Stop the embarrassing focus on quantity. Start obsessing about quality."
"Don't count the customers you reach. Reach those who count."
"Being responsive is merely your entry ticket. What matters is the experience you deliver."
"A social media expert is someone who adds value to the company, community and the purpose of the activity."
"Often the transformation starts with identifying an omni-channel approach."
"The real value for most brands is in recommendations and ultimately, actions."
"Outspend on kindness."
Unleash the power of top marketing strategies to skyrocket your business growth – explore our comprehensive guide now!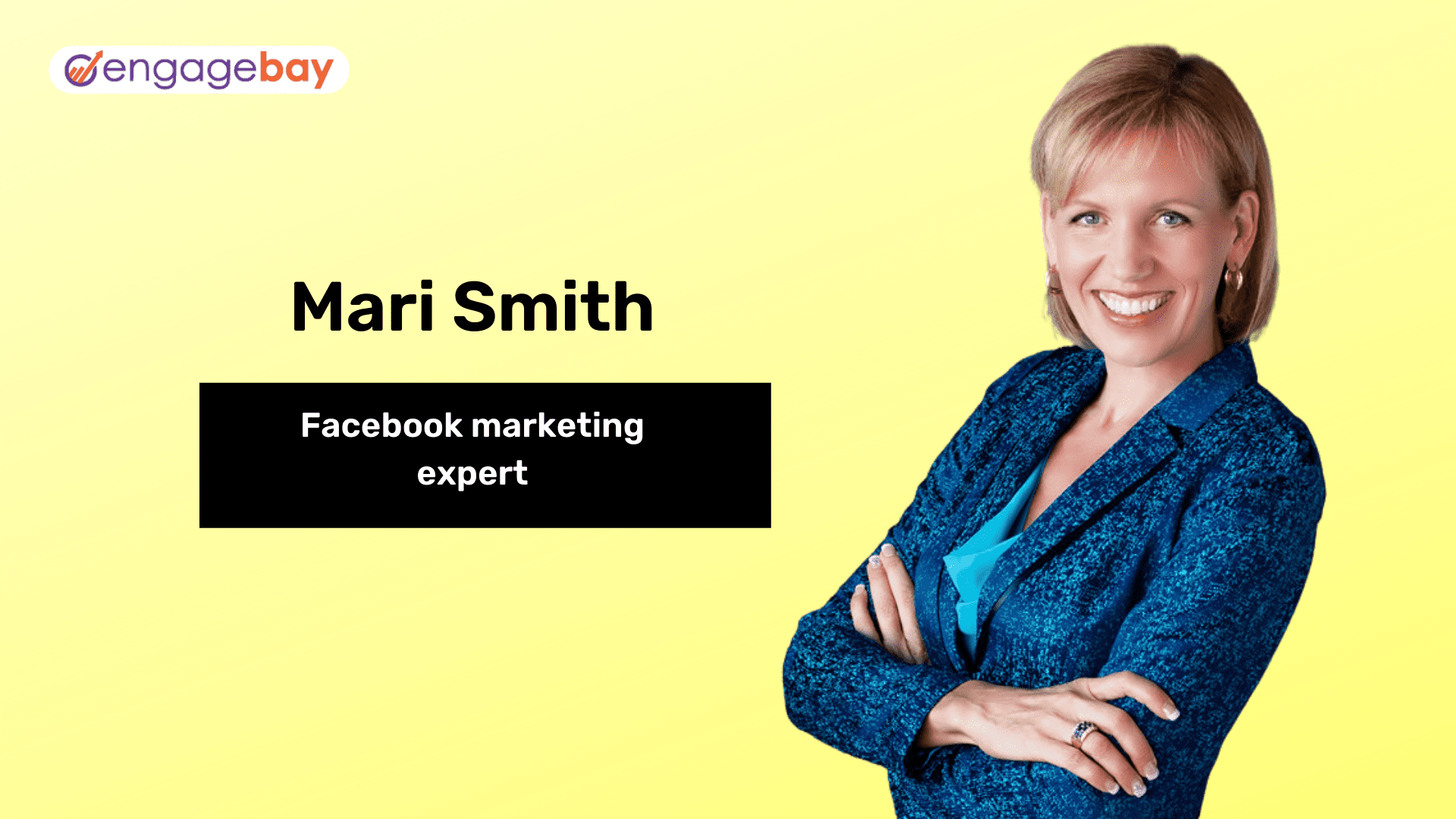 "The first skill that marketers need to develop in order to try to build relationships with "strangers" via new media, without a shadow of a doubt, is empathy."
"A large part of this relationship marketing concept is allowing yourself to be a little bit vulnerable and let people in."
"But do you want just engagement? Engagement doesn't pay the bills. Be strategic: get the leads and convert the leads to paying customers."
"Content is king, but engagement is Queen and she rules the world."
"If anything, what ends up happening is that people are faced with that paradox of choice: "There's too many options, how do I narrow it down?"
👉Empower your CRM strategy with the wisdom of industry experts – learn from the best quotes on customer relationship management 📘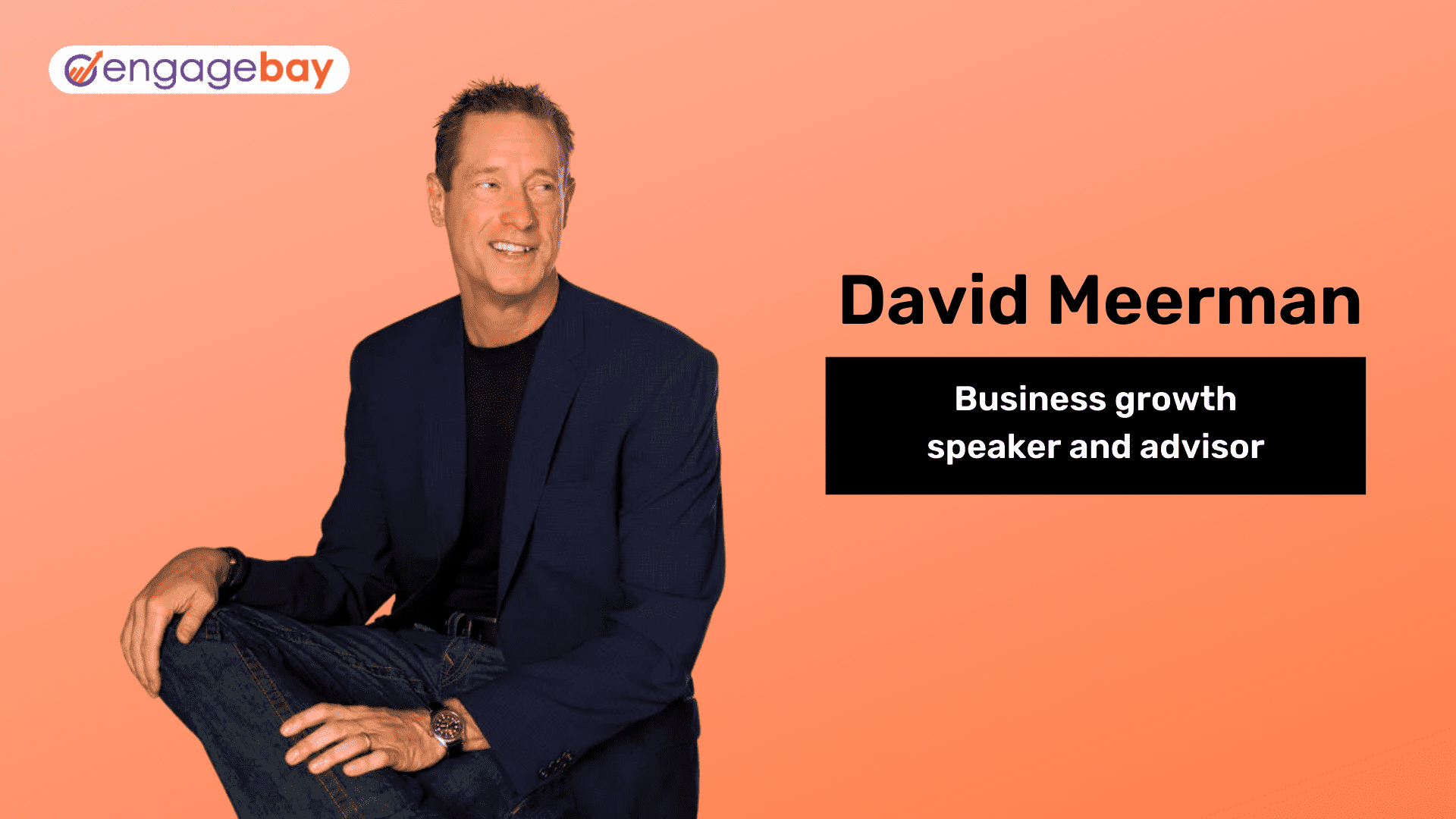 "Creating great content that educates and informs is always the best marketing strategy."
"When people come to you online, they are not looking for TV commercials. They are looking for information to help them make a decision."
"If you are a marketing professional who wants to reach your buyers directly, many experts will say that the media is the only way to tell your story, and that press releases only reach journalists – not your buyers directly. They'll say that bloggers are geeks in pajamas who don't matter. They are wrong."
"Don't start by talking about your products and services instead think about the people you are trying to reach."
"You can buy attention (advertising). You can beg for attention from the media (PR). You can bug people one at a time to get attention (sales). Or you can earn attention by creating something interesting and valuable and then publishing it online for free."
"On the web, you are what you publish."
"The time is now. Now we can market in real time. Now we can market instantly."
"Instead of one-way interruption, Web marketing is about delivering useful content at just the right moment that a buyer needs it."
"Don't fear sharing your best ideas online: 1) Competition already knows what you are up to 2) People like leaders, not followers."
"It's fascinating how the fundamentals of business-to-business marketing are the same today as they were 50 years ago. It's still about relationships although today we have new tools and techniques at our disposal."
"Think like a publisher, not a marketer."
"Today's marketing success comes from self-publishing content that people want to share. It's not about gimmicks. It's not about paying an agency to interrupt others."
"Focus on your buyers and your buyers' problems."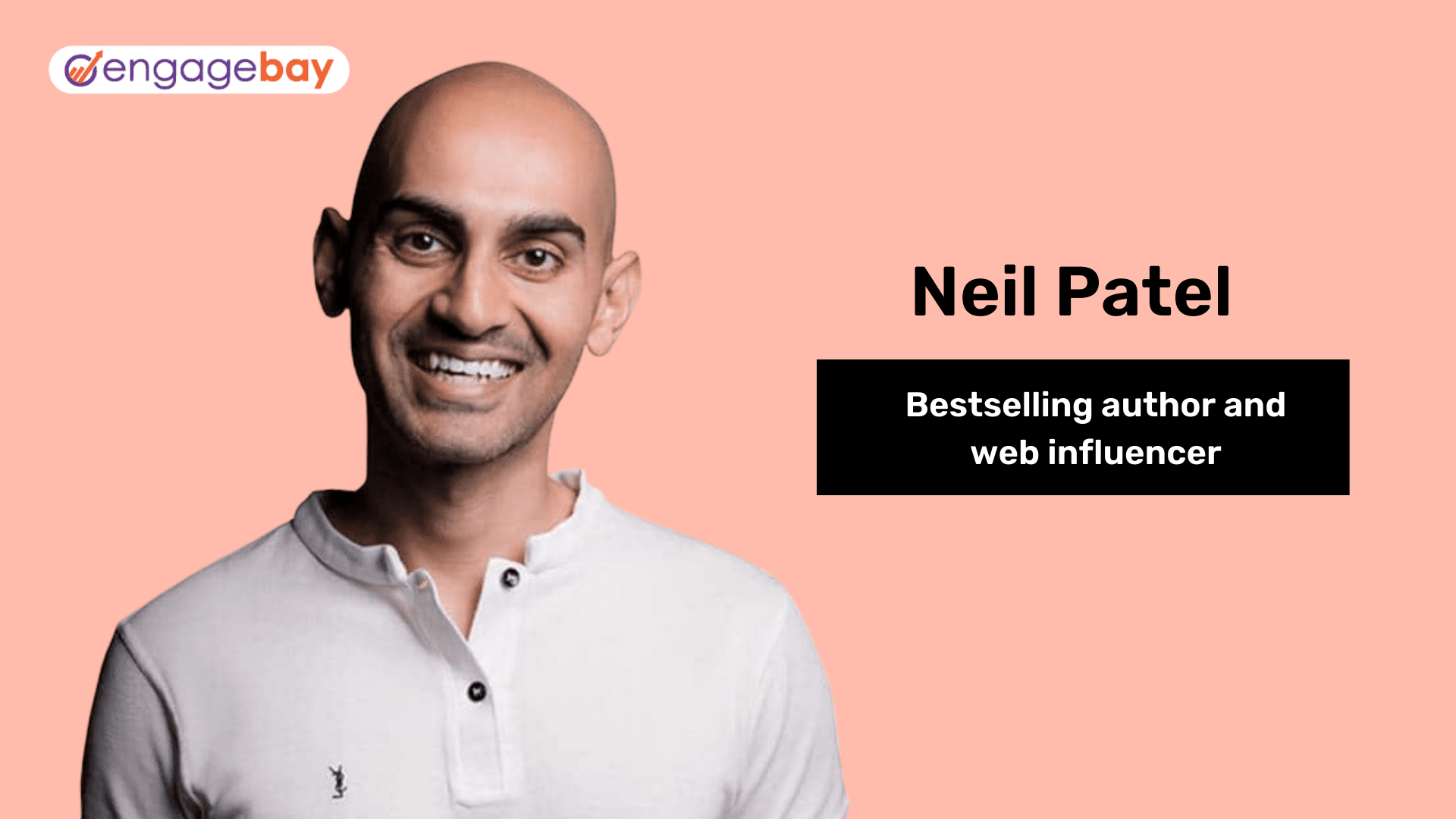 "You have to be able to adapt quickly. If you aren't able to adapt to market changes, someone else will."
"Don't optimize for conversions; optimize for revenue."
"It isn't just creation and promotion; it is a process as well. I think that's what a lot of people forget."
"Mediocre marketers think in terms of campaigns. Great marketers think in terms of growth frameworks."
"You can't just place a few "Buy" buttons on your website and expect your visitors to buy whatever you're telling them to purchase. That's just not how our brains work."
"Create content that teaches. You can't give up. You need to be consistently awesome."
"Knowing how to distinguish between an ideal keyword and the reality of queries will help you to refine your strategy and success as an online marketer."
"Digital marketing is "any form of marketing products or services, which involves electronic devices."
Read also: Winning with Amazon Influencers: Tips for Finding the Best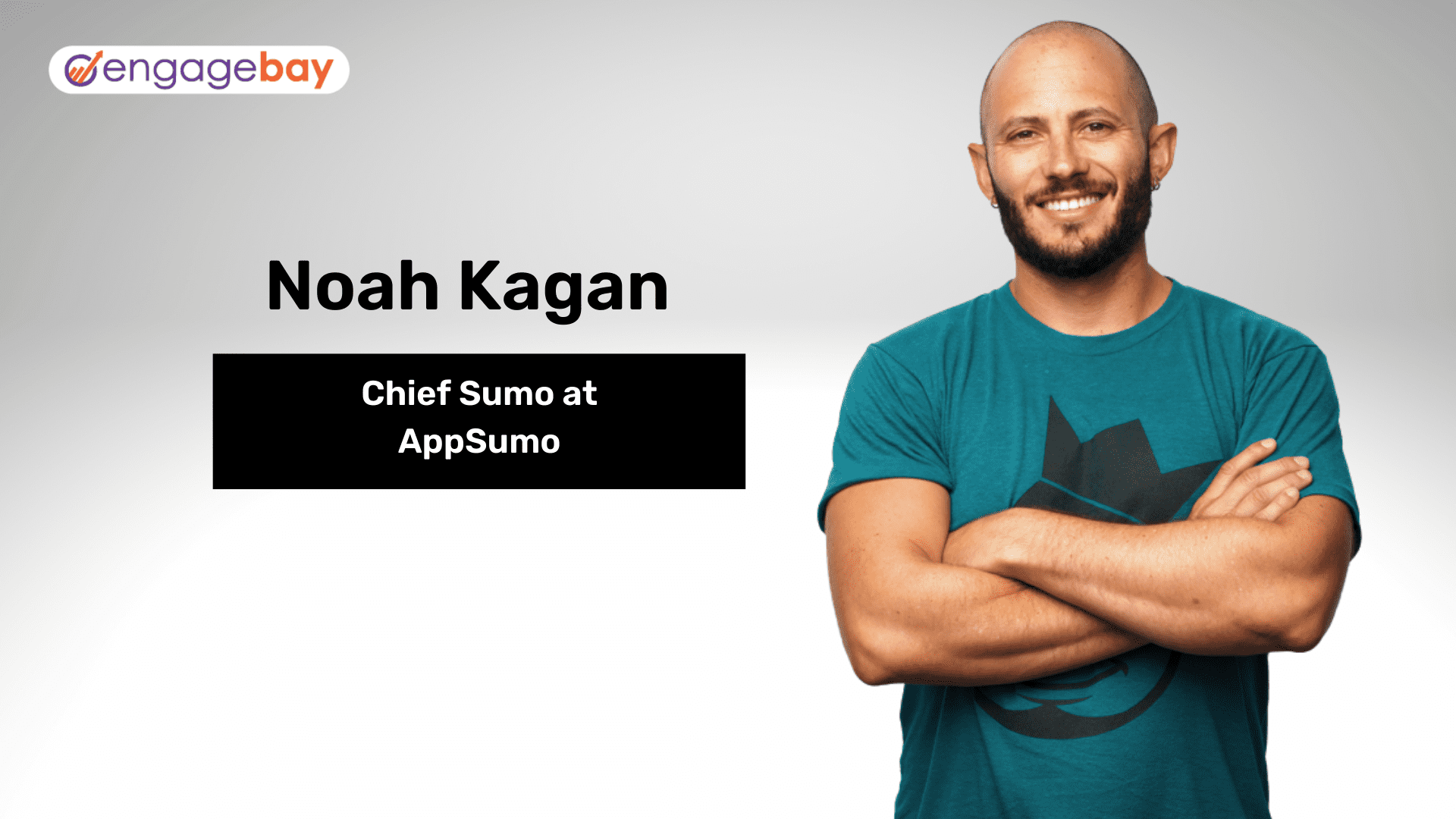 "Marketing has always been about the same thing – who your customers are and where they are."
"If it's hard for you to see people in your social network who know you, expect it to be more difficult with strangers."
"Constantly ask yourself: how can I make the company more valuable? You do that and you will never get fired."
"The hard part is what separates good from great."
"Consuming is the opposite of producing."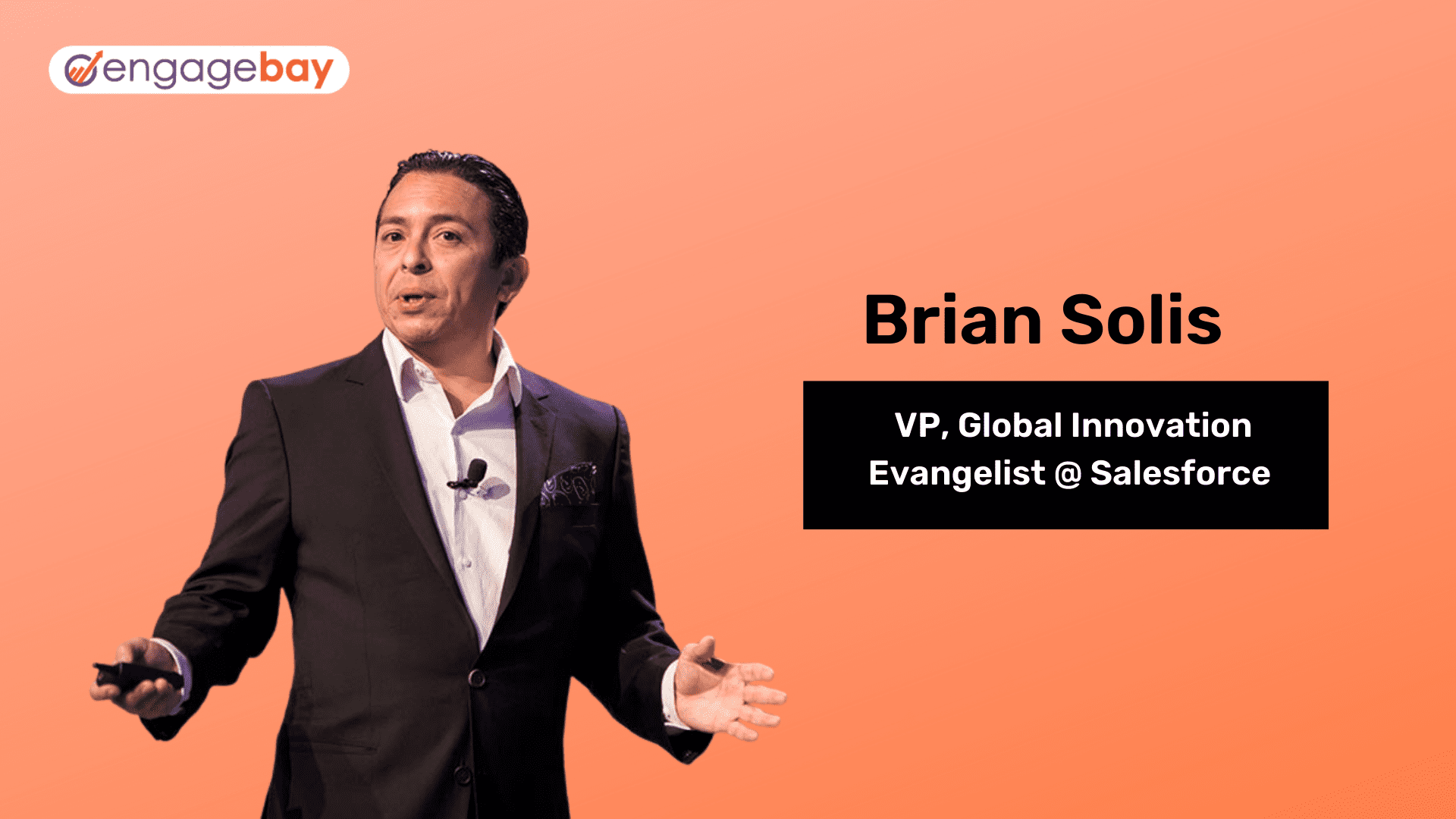 "The bottom line is that people are seeking answers and direction, not messages and sales pitches."
"Transparency is a genuine value proposition."
"The biggest tech companies in the world are always trying to figure out how to juice people."
"Welcome to the era of marketing and service in which your brand is defined by those who experience it."
"Giving back is the new black."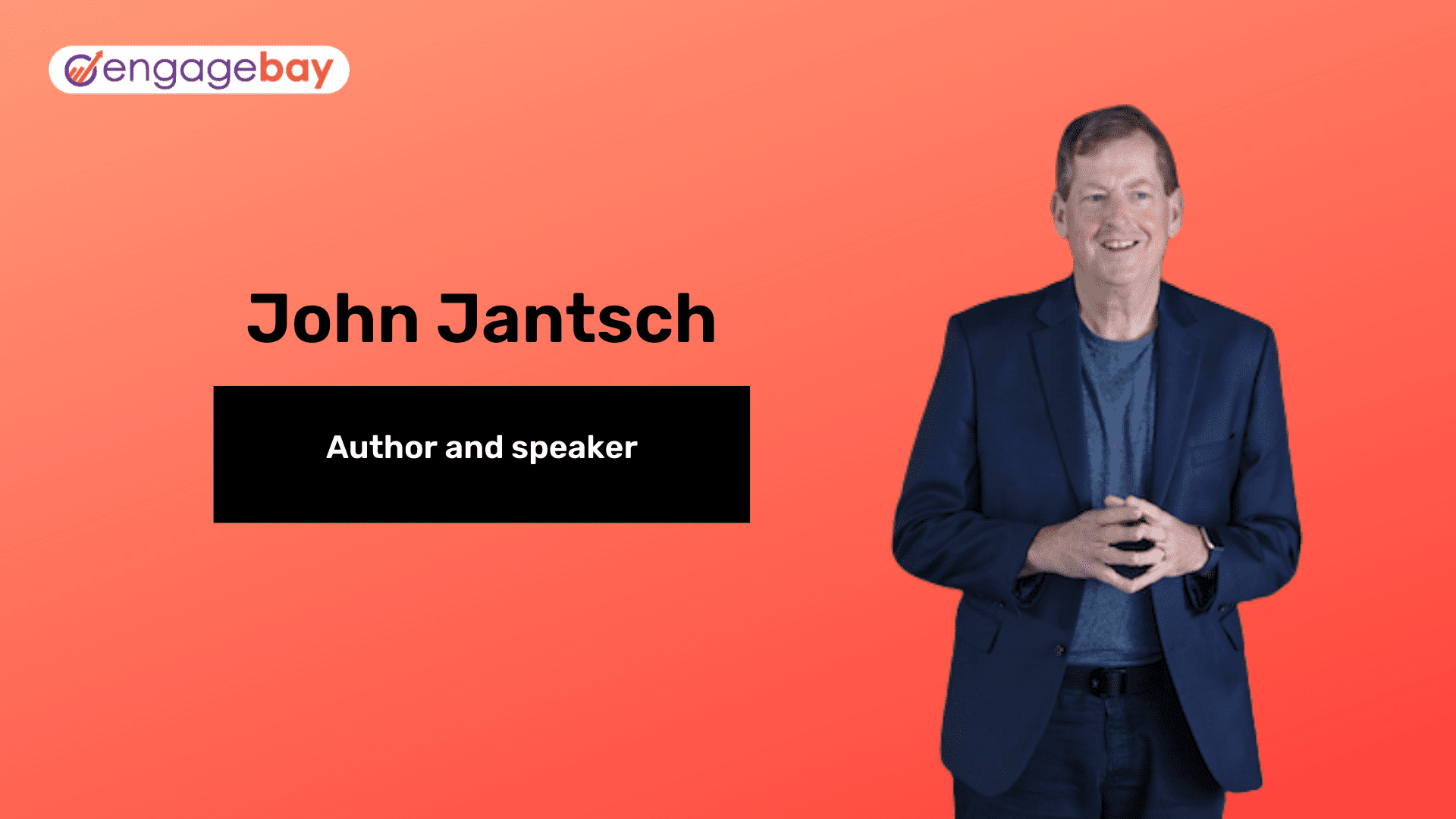 "Perhaps the most important marketing step any business can take is to discover a way to be different."
"My definition of marketing is: "getting someone who has a need, to know, like, and trust you."
"A thrilled customer is the most potent marketing asset your organization can leverage."
"Create something people want to share."
"Listening is the new prospecting."
"Marketing must improve its relationship building and sales must get better at message building and delivery."
"The difference between Sales and Marketing is that Marketing owns the message and Sales owns the relationship."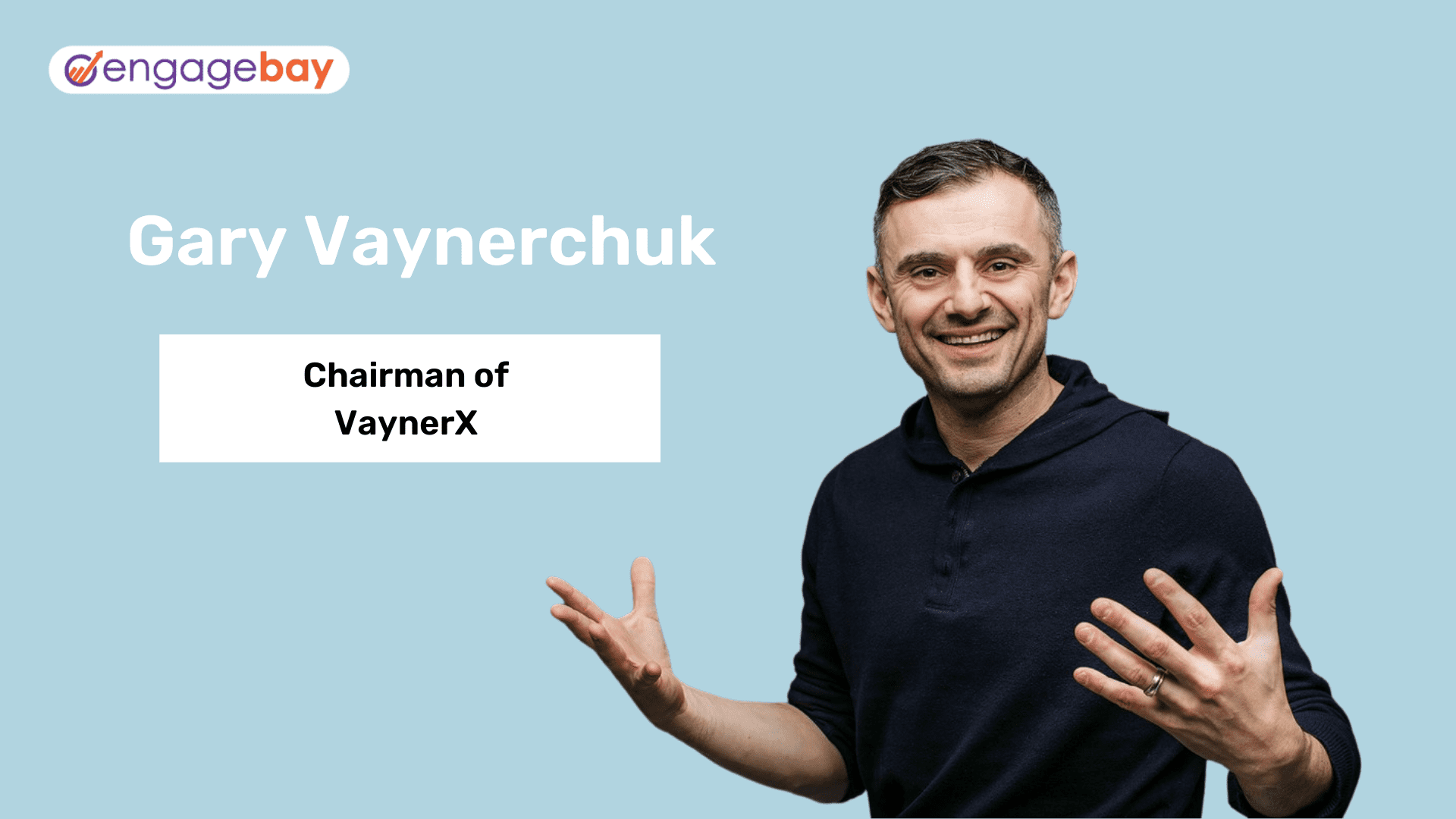 "You have to understand your own personal DNA. Don't do things because I do them or Steve Jobs or Mark Cuban tried it."
"No matter what you do, your job is to tell your story."
"Market like the year you are in."
"The best marketing strategy ever: CARE."
"There no longer has to be a difference between who you are and what you do."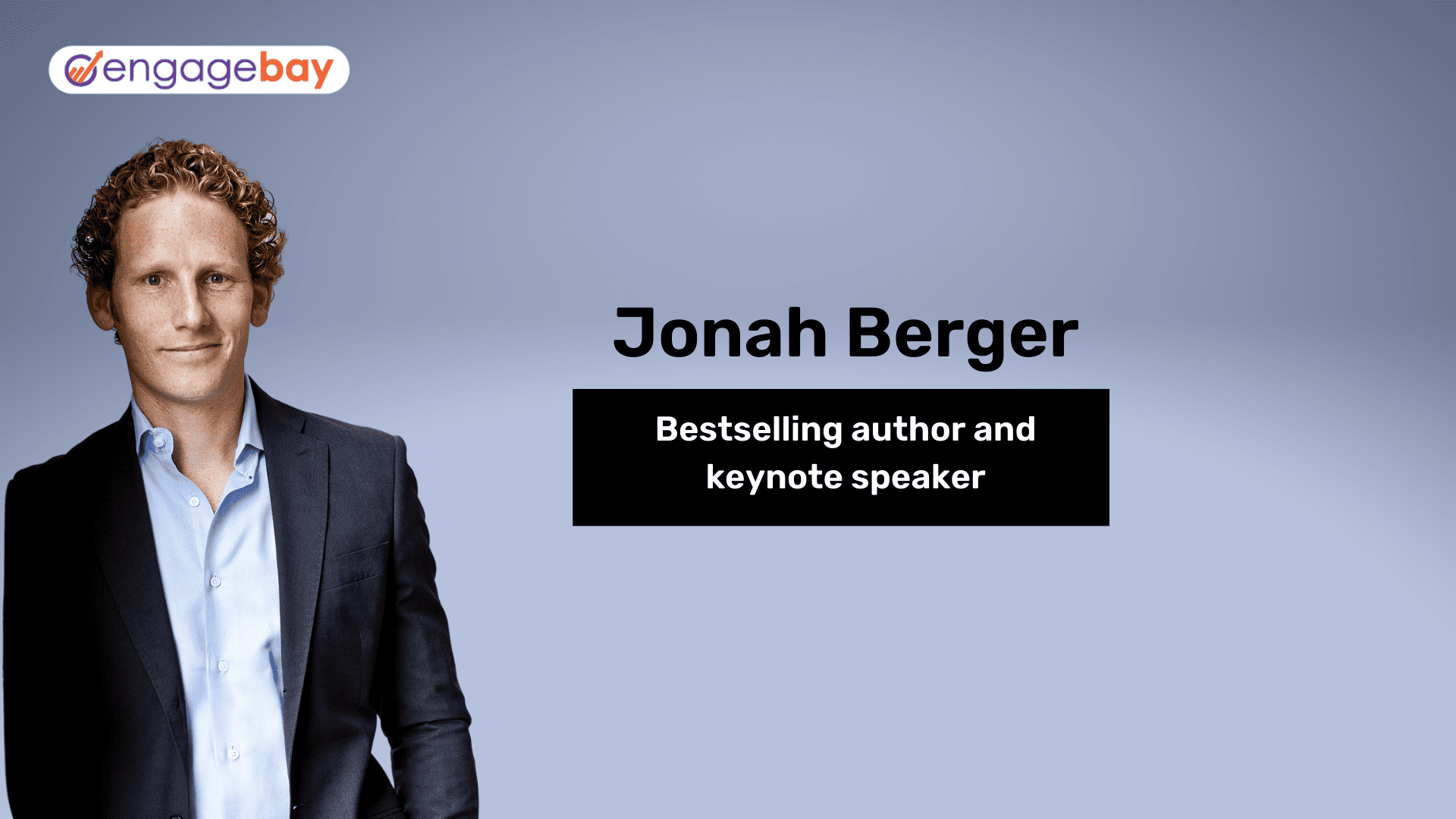 "Going viral isn't random, magic, or luck. It's a science."
"Virality isn't luck. It's not magic. And it's not random. There's a science behind why people talk and share. A recipe. A formula, even."
"Marketing is about spreading love."
"If something is built to show, it's built to grow."
"Making things more observable makes them easier to imitate, which makes them more likely to become popular."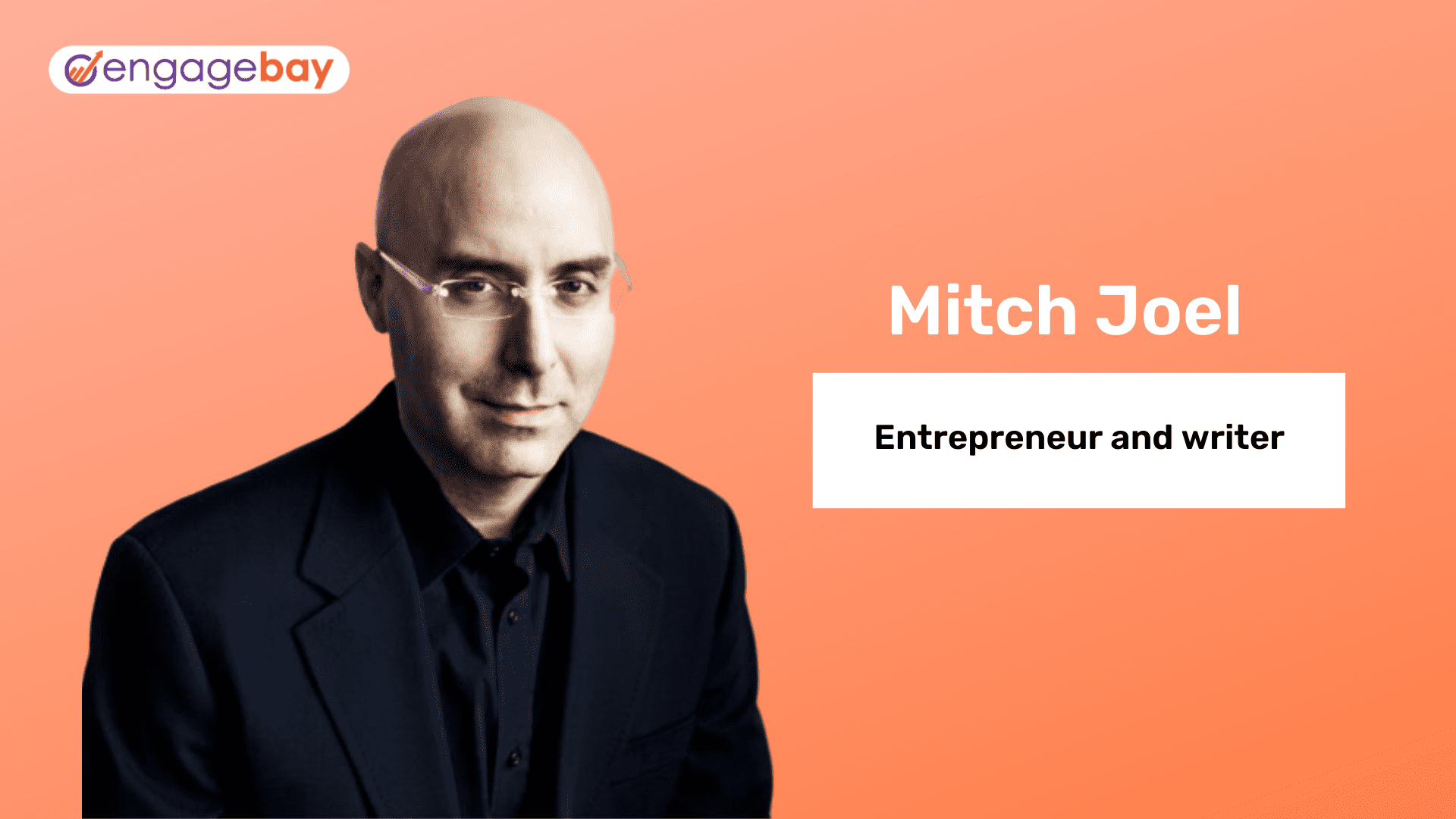 "People like sharing things that not only sound cool, but make them look smart."
"It's all about great stories. It's a tall order, but if you're looking to create a true mark and to get people to remark about everything that you're doing, you only have one major mission when it comes to marketing yourself and the business that you represent: Go out there and create some great stories."
"Think of it more as publishing instead of marketing. Be authentic as a publisher and create content that helps you connect to everyone else…because they're already connected."
"You have to understand as a marketer that consumers are functioning in the age of efficiency."
"Stop thinking about content as the end game and consider that the true value is the stories you tell."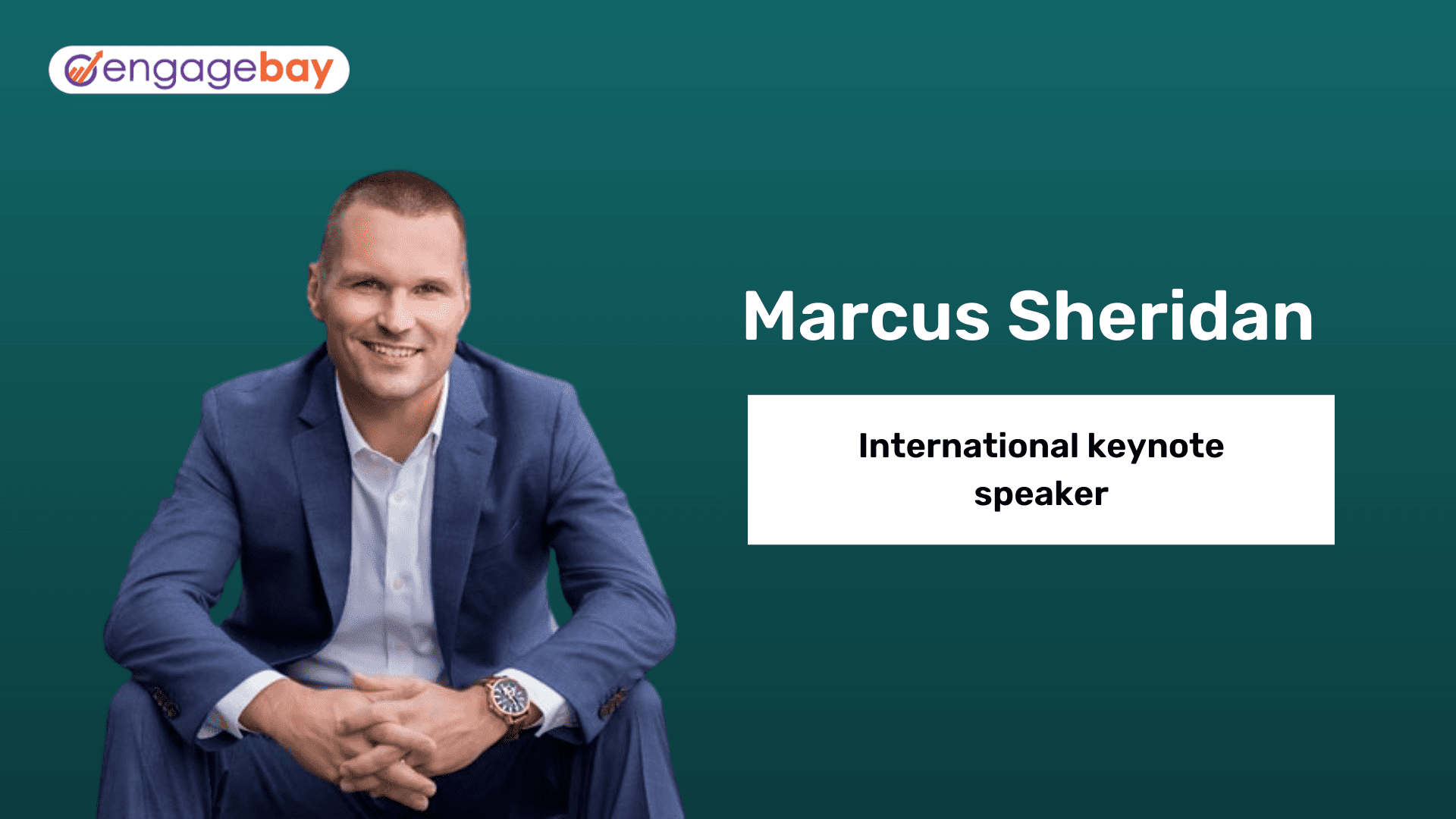 "If you're not causing people to raise eyebrows in your industry, I don't think you're going to make it big time. Not today."
"The game we are in is trust. People don't buy from companies they don't trust. Your job as a marketer is to build trust, plain and simple."
"In today's information age of Marketing and Web 2.0, a company's website is the key to their entire business."
"The ultimate content strategy is listening."
"If you're not resolving their (consumers') concerns and answering their questions online, they're moving on to someone else who is."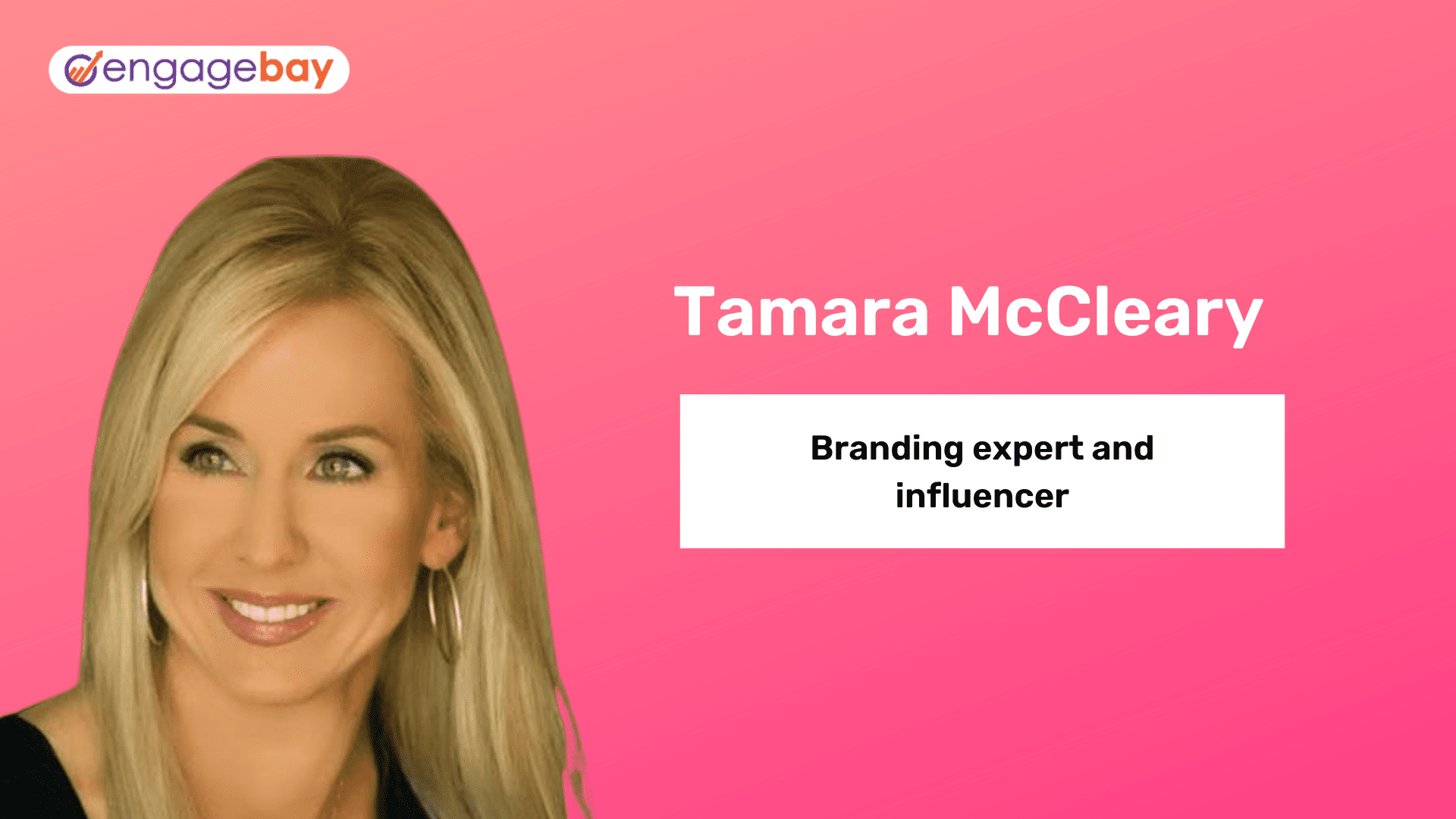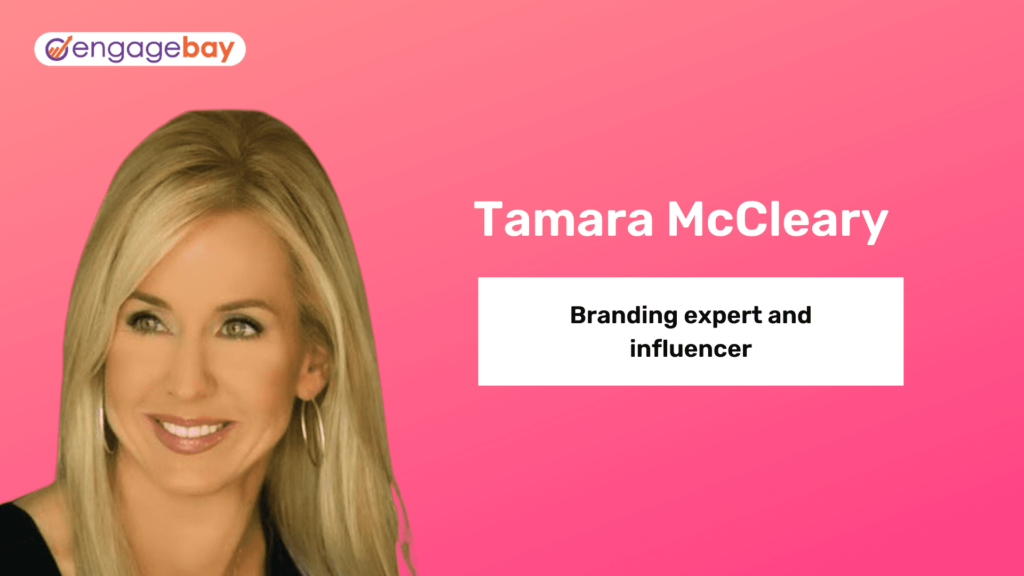 "The biggest challenge I believe we are facing for marketers is the continued fragmentation of a variety of marketing channels and the challenges which go with it. The shift away from television and towards mobile by millennials, and frankly other generations is picking up speed. The introduction of streaming audio and video, social media and more creates a challenge for marketers on where to put their hard earned marketing dollars without losing their message in a sea of voices. This is why I continue to encourage my clients to refine and execute campaigns based on their brand message, along with investing in the tools to better understand where their customers are spending their time."
"Building a brand means knowing your story and building and sharing that story."
"Consumers are more awakened, aware, and conscious of advertising and marketing tactics than at any other time in history. Why? Because we're all talking to one another and sharing information on social media. There are no secrets anymore."
"Everything boils down to relationships. Sales is relationships. Marketing is relationships. It has been and always will be this way."
"Popularity has never equalled trust, and in fact, popularity on social media does not equal influence."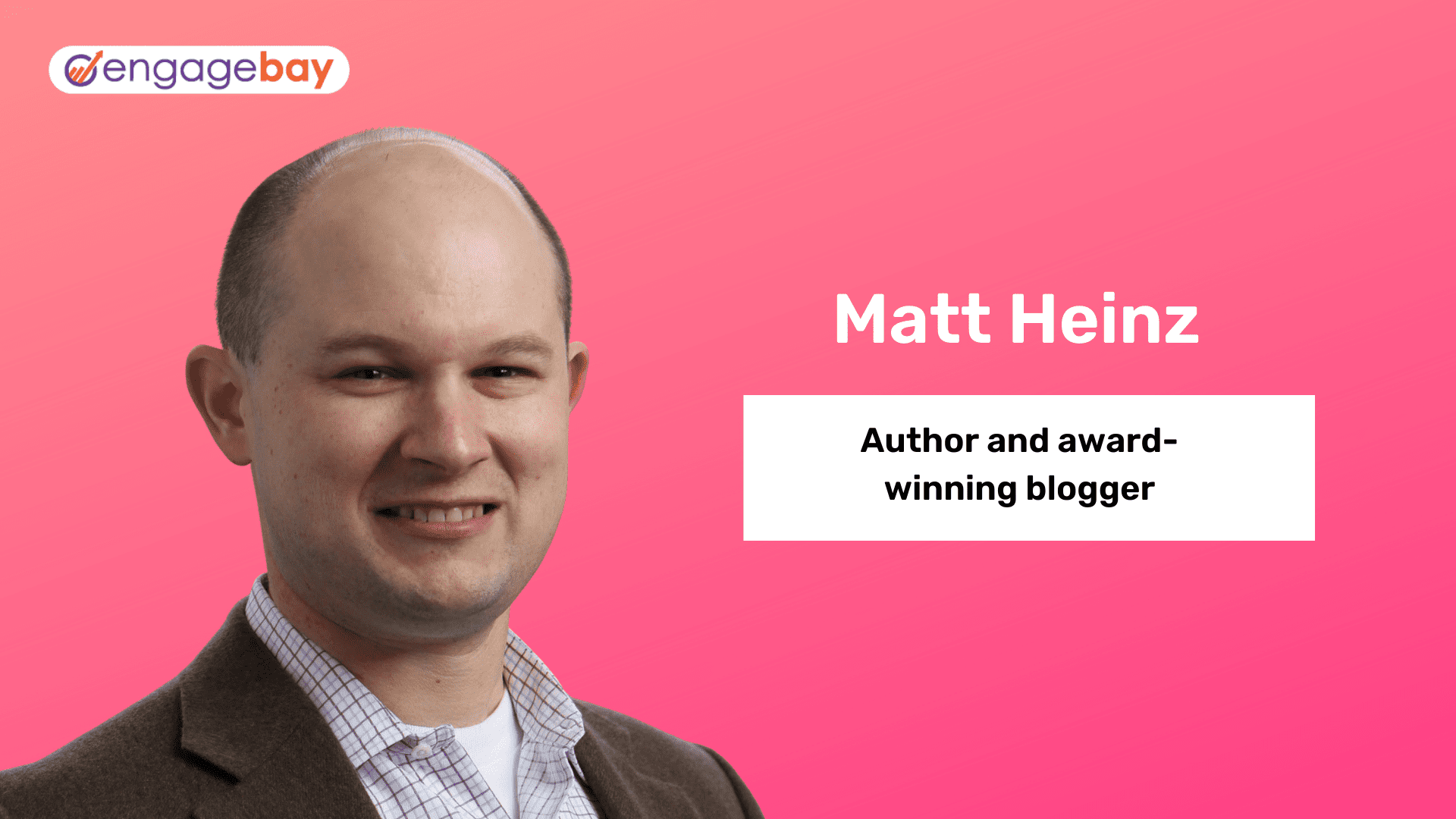 "At any given time, only 3% of your market is actively buying. 56% are not ready, 40% are poised to begin. The job of marketing is to activate the 40% that are poised and convert them into paying customers."
"Marketers should ask themselves where the sales team is falling down."
"Marketing needs to act more like a profit center and less like a cost center."
"Technology and content is replacing media as the coin of the realm for marketers."
"True sales and marketing alignment is not about supporting sales — it's about supporting a common revenue objective."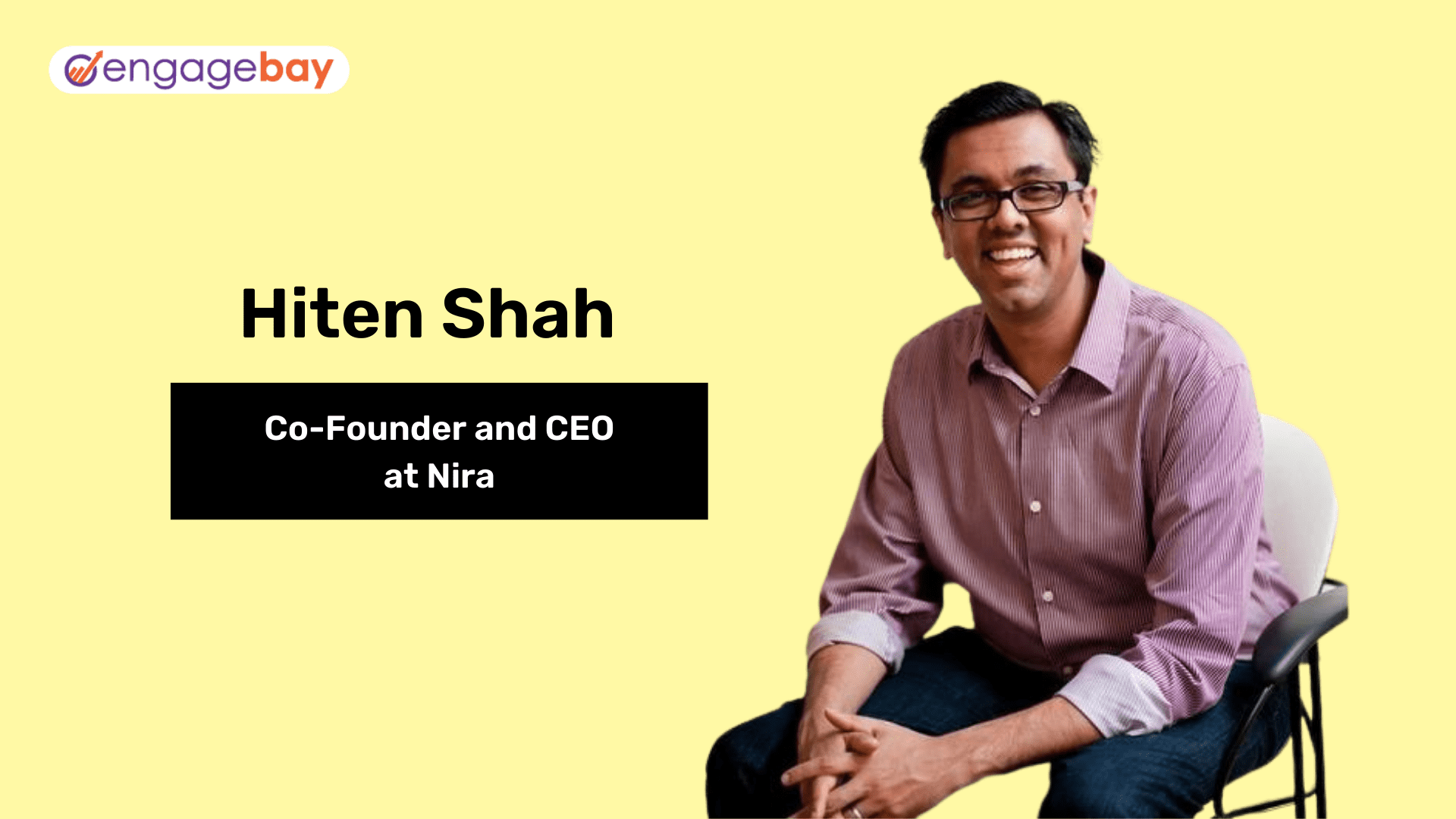 "If something's working, do more of it."
"When you get back to basics, marketing is simple. Marketing means getting people in your store—and once they're there, getting more of them to buy. Online, this means the following: New Signups = Traffic x Conversion Rate."
"Growing your business without tracking your marketing performance is like driving with both hands over your eyes.'
"If you are doing marketing and you are not aligned with the growth of your company, then you are probably not doing your job."
"All content marketing is marketing and all marketing is content."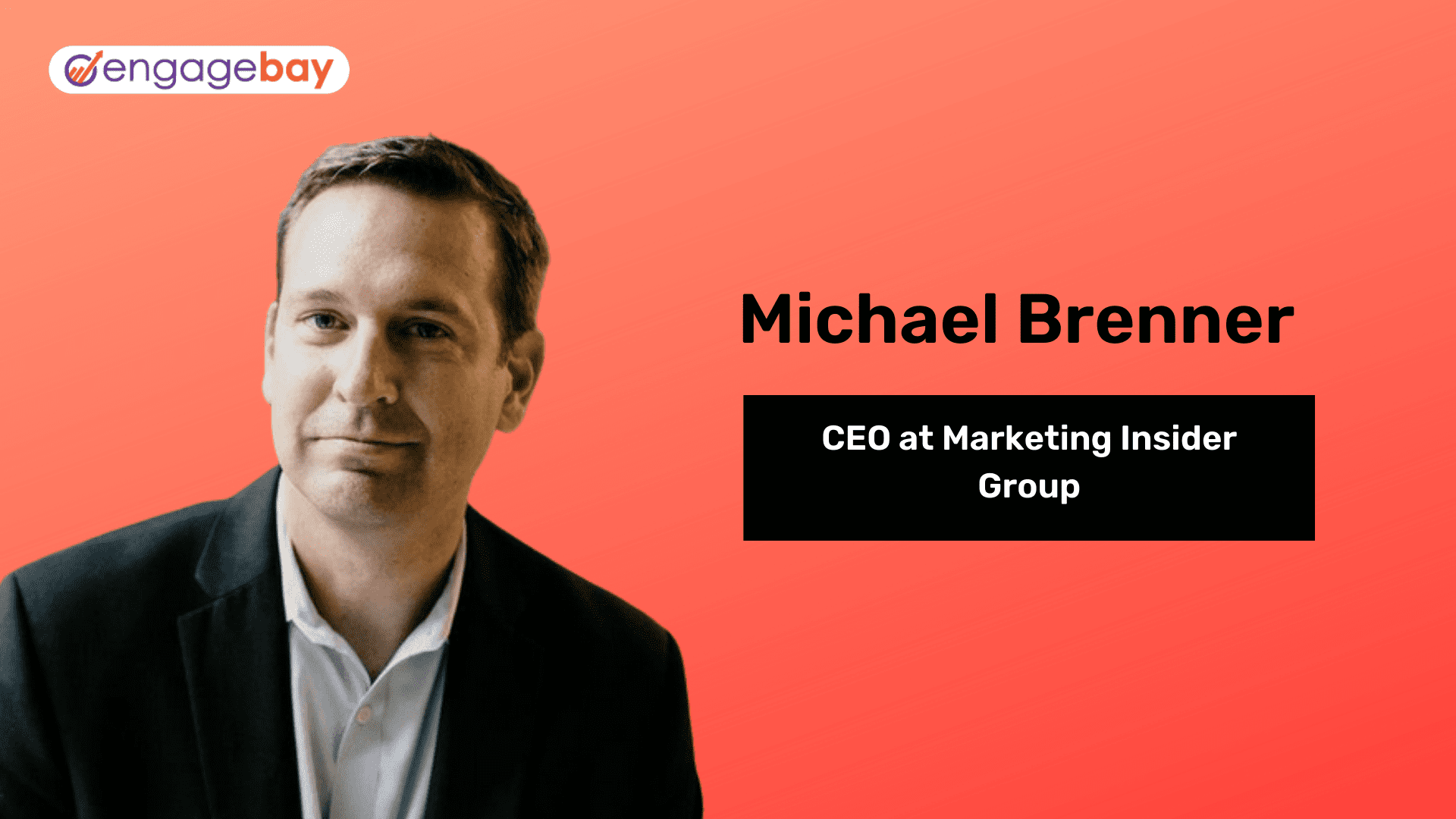 "Commit to differentiating yourself by how helpful your content is going to be, not what your voice is."
"There's a lot more to marketing than just advertising."
"The B2B Marketing organization of the future will be organized around data, content and technology."
"It's not just about more content, you really want to make sure you set a quality threshold and publish quality stuff."
"You can get your prospects involved by putting their information needs at the center."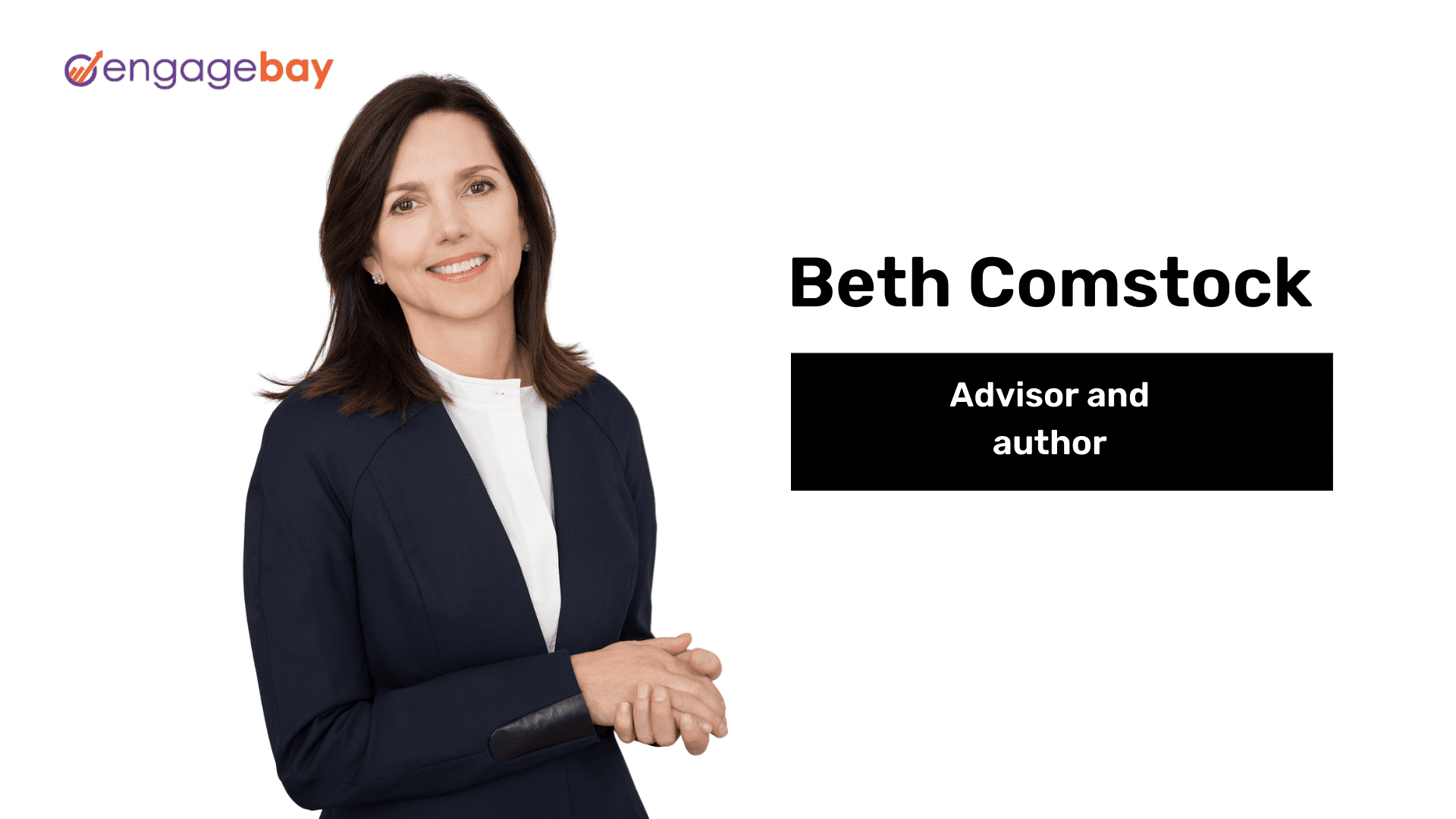 "Our job is to understand where the market is heading and translate that into practical action."
"What's the DNA of a marketer? We call it the 4-I's: instigator, implementer, innovator and integrator."
"Whether B2B or B2C, I believe passionately that good marketing essentials are the same. We all are emotional beings looking for relevance, context and connection."
"You have to tell a story before you can sell a story."
"Marketing's job is never done. It's about perpetual motion. We must continue to innovate every day."
"B2B does not mean boring marketing."
"Marketing is about innovation."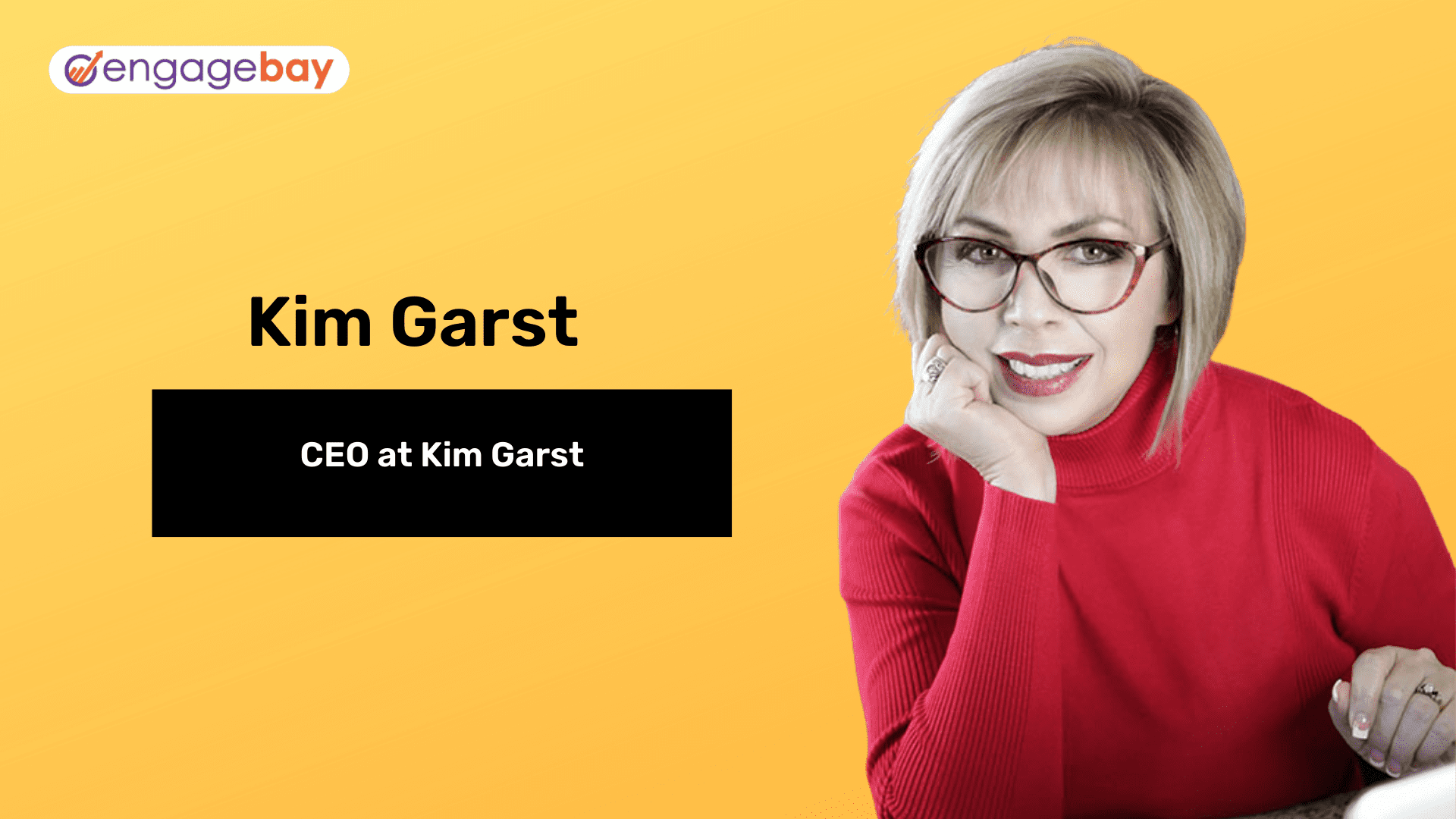 "Figure out who you are; then do it on purpose."
"Figuring out who you are and being true to yourself is not just important, but it is critical to being authentic."
"Focus on identifying your target audience, communicating an authentic message that they want and need and project yourself as an "expert" within your niche."
"Brand no longer own their message. They can control it, but they do not own it. Today, consumers are the message. What they say about a brand carries more weight than what the brand says about itself."
"My name is CONSISTENCY, I am related to SUCCESS. We should hang out more often than…every once in a while."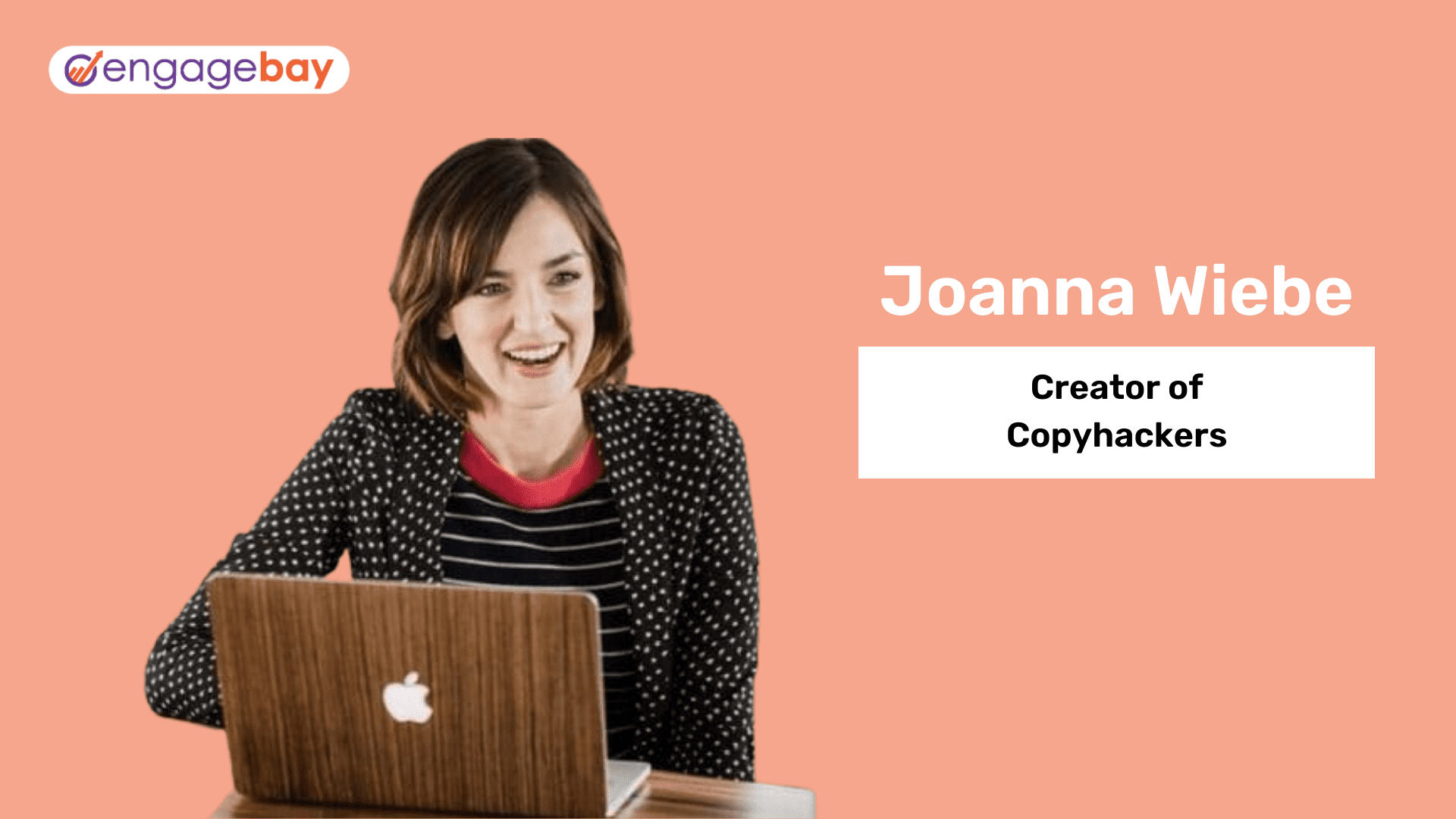 "Test things that make you uncomfortable and that your competitors are unlikely to try."
"Don't make assumptions about creative. Always test."
"I always start with research and discovery. The best messages are not hiding in my head or client's head. The best messages are out there, best spoken by our prospects."
"It wasn't the digital atmosphere we have today in marketing where everything, everything gets measured."
"Marketers have the tendency to abstract their messages to the point that everything can be said in two to six commonly used words, which somehow gives us the comforting sense that we've created a polished marketing message. As if that's the goal. Let me leave you with this: polish doesn't convert."
"People want to click things. Mostly because they just want to move through life and get their problems solved."
"The tests that lead to rich insights are my best – even if they're not always business."
"Think about your prospect. Know them personally. And always message with what they want – not what you want to say or what you think they might want – in mind."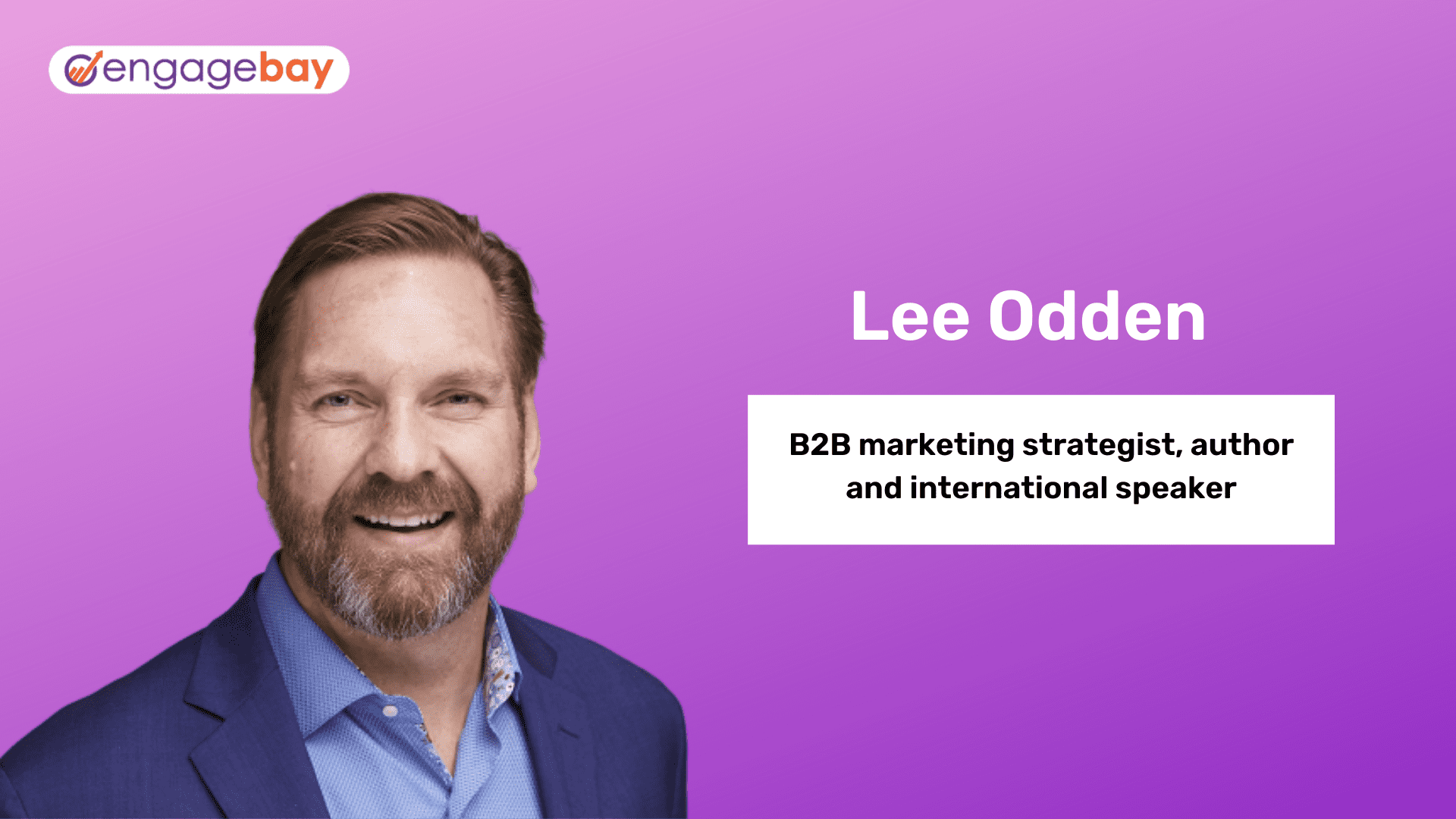 "Customers don't research solutions in silos, so why should your marketing operate that way?"
"Content isn't king, it's the kingdom."
"Optimize for discovery, consumption and action on your key messages with influencers and buyers alike."
"The content may be forgotten, but they'll remember how you made them feel."
"Participation marketing for B2B is content marketing at scale – everybody wins."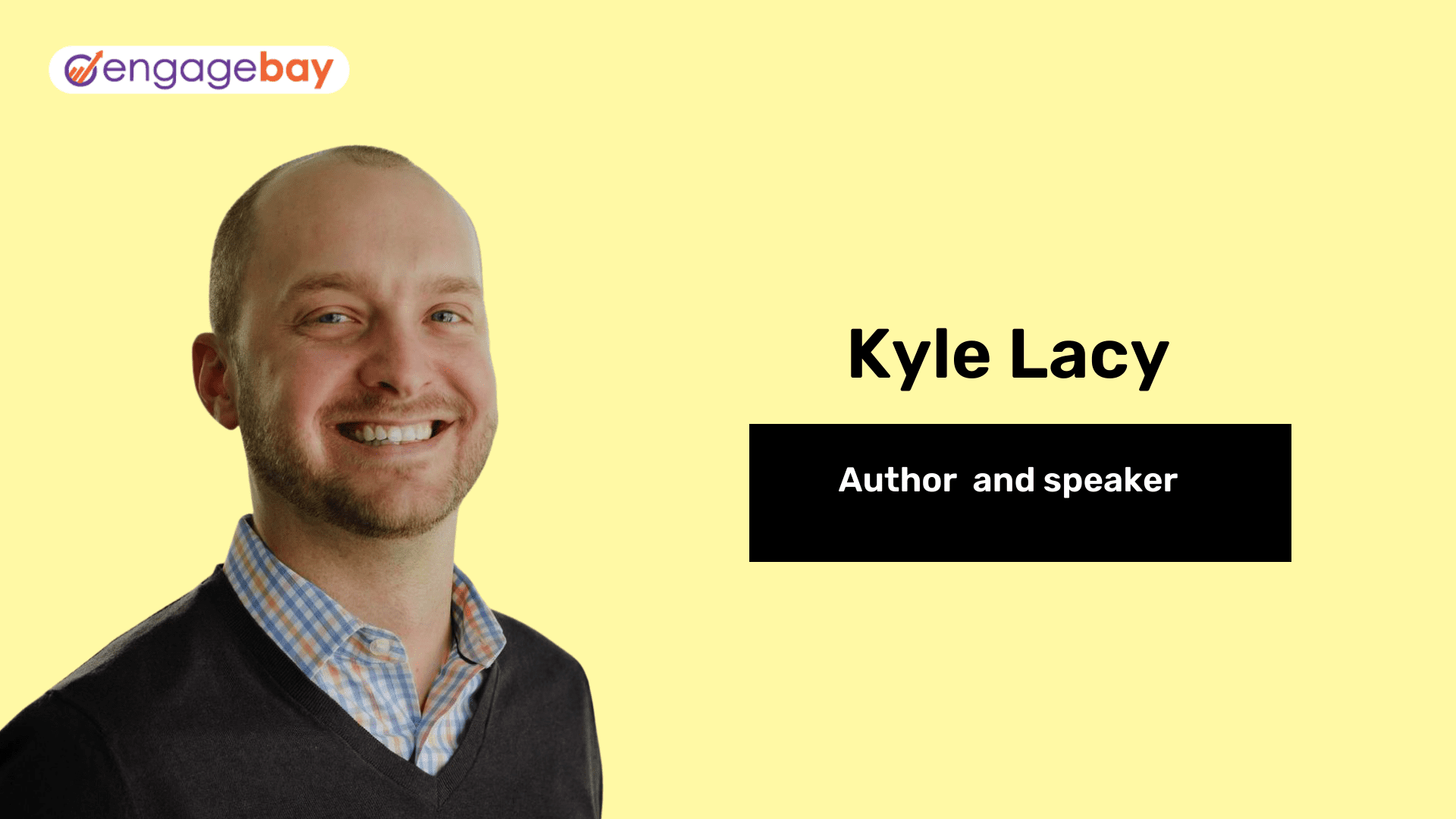 "Successful marketing is all about shifting with the market."
"Marketing needs to ask sales: 'What the hell do we need to do for you."
"People should be willing to pay (yes, an email address counts) for your content."
"Your content should be "pitchable' to journalists."
"Your content should be able to support a 60 minute keynote and presentation deck."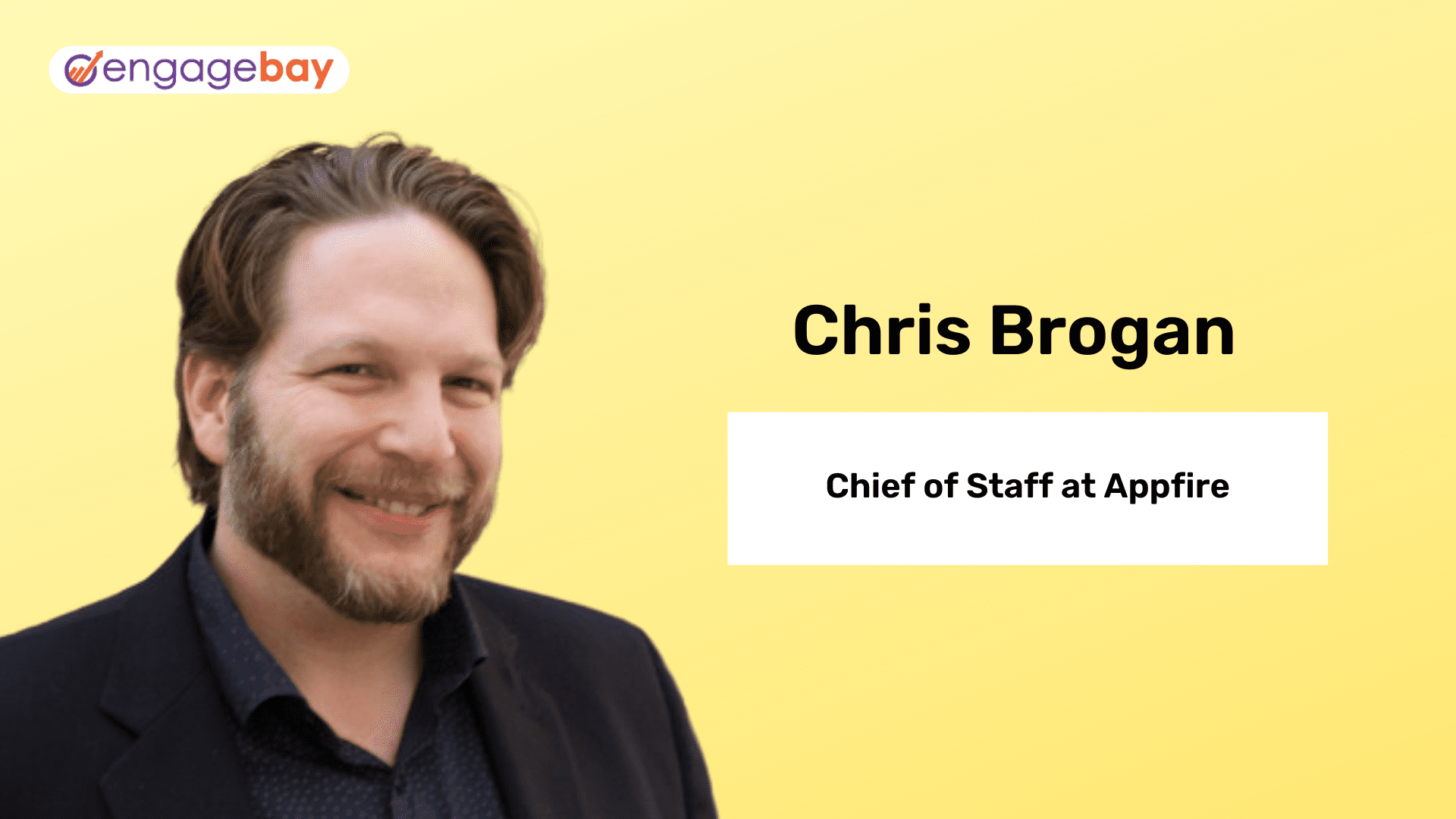 "The key is, no matter what story you tell, make your buyer the hero."
"Own your words. Your words are the maps to your intentions."
"The people are what matters."
"Until someone else does something once, no one will think it can be done. Until someone else repeats it, everyone will think you're lucky. By the time everyone is doing it, who cares."
"Marketers need to build digital relationships and reputation before closing a sale."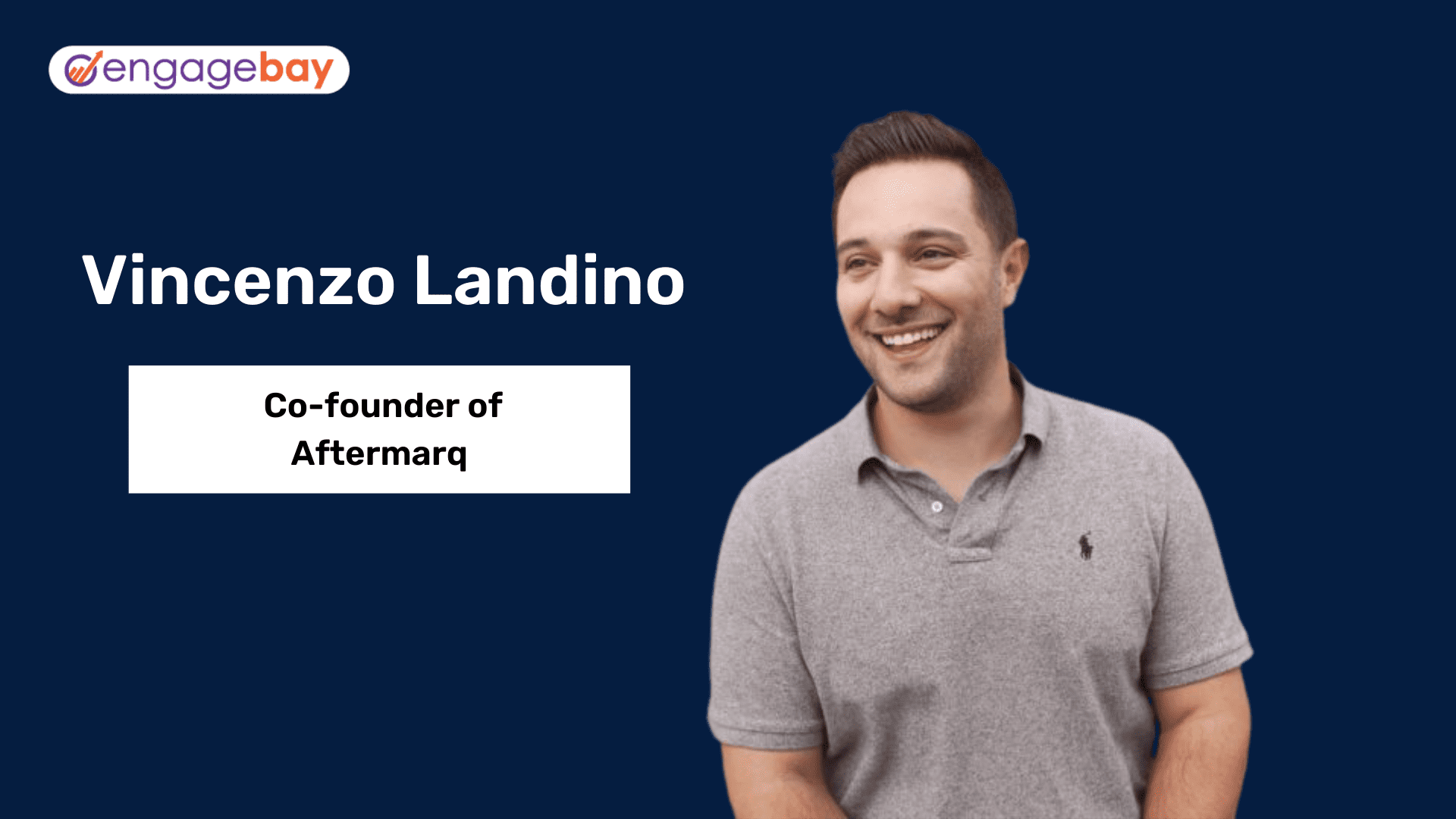 "All that matters is that you told your story, not the medium you use or how you told it."
"Be authentic. Another way to succeed online is to interact as you would in "real life" – because this stuff is real life. Automated responses, while still commonplace, don't create trust in your brand, and without trust, you get not business."
"We don't have to be everywhere. Nobody wants to see everything of everyday."
"Stay simple. When you start to get too complicated, that's when you start thinking about story arches and beginning/middle/end – just keep it simple! There's a beginning, a middle and an end. That's all you need to know."
"Have a process. Have processes that set you up to succeed. Online doesn't mean you can invest in it only when you feel like it. It's a regular part of your marketing mix and a big part of your business. Treat it as such."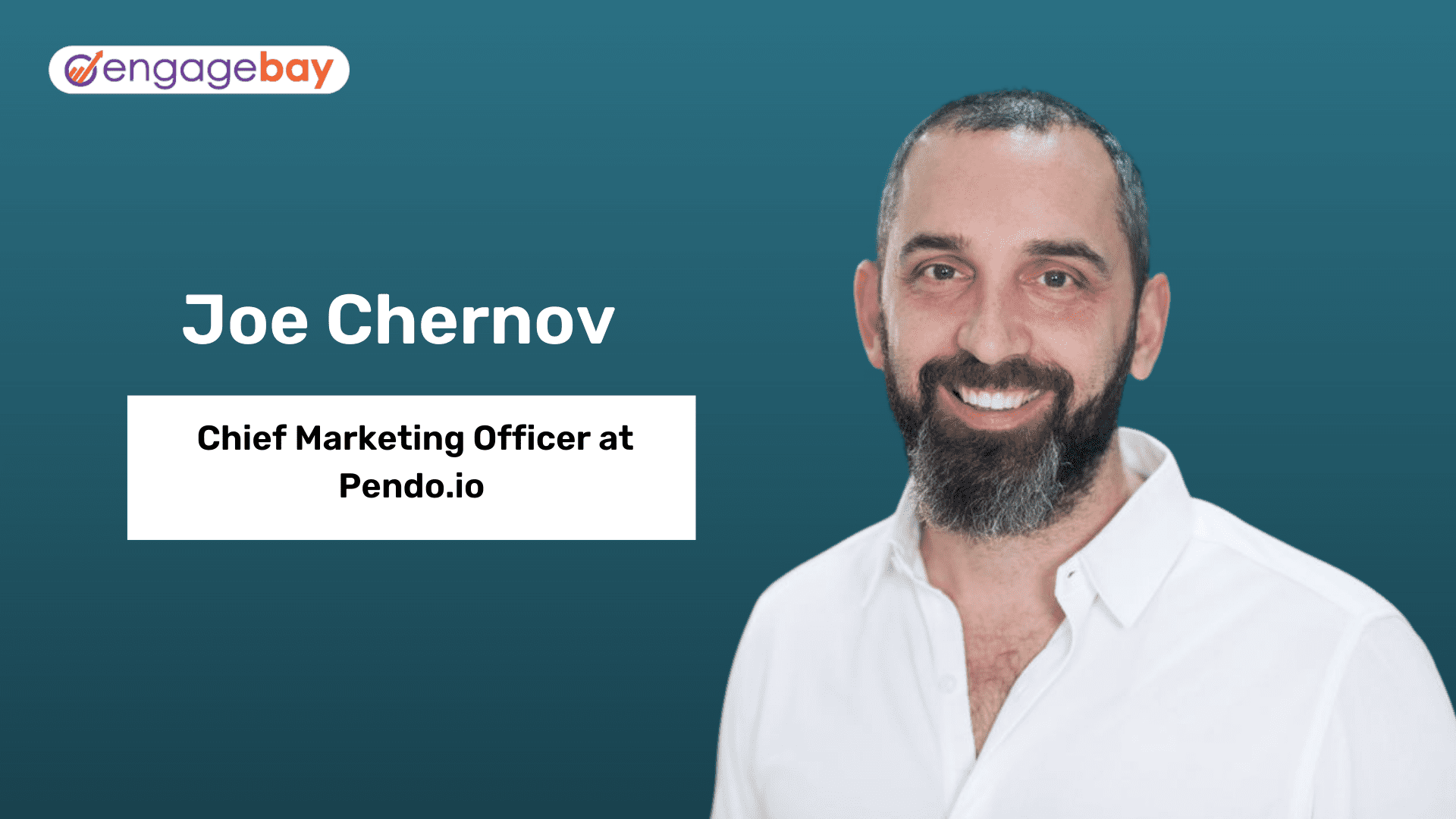 "The amount of credibility you earn as a marketer is directly proportional to how far down the funnel you can measure. Marketers who measure surface-level metrics are being replaced by those who are able to prove their impact revenue and even retention."
"Good marketing makes the company look smart. Great marketing makes the customer feel smart."
"People trust people more than they trust institutions."
"What is quality content? Ultimately, the consumer decides."
"You've got to wean yourself off vanity metrics."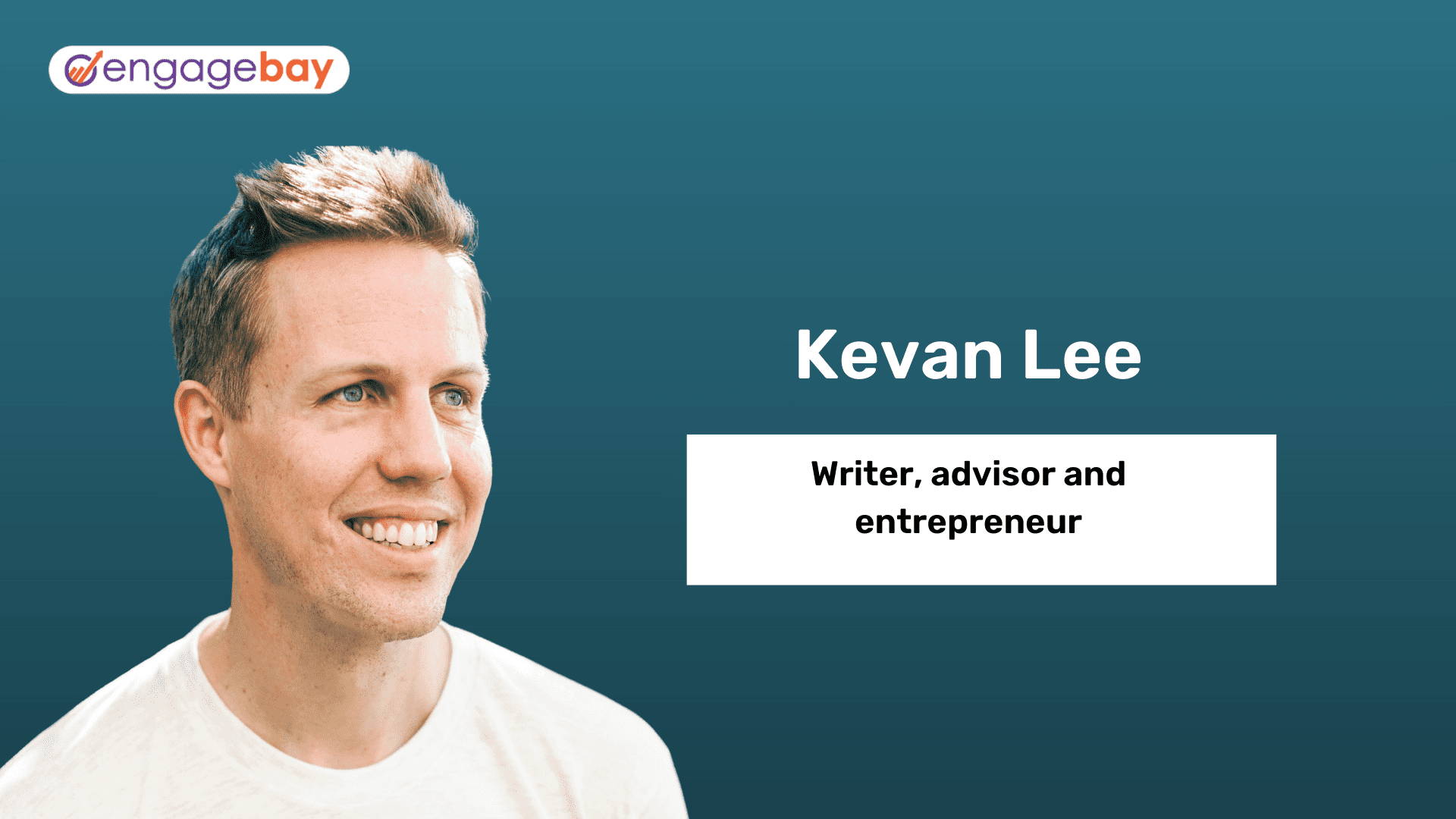 "Enrich people's lives. When they need you, be ready."
"Good marketing requires empathy."
"Give freely. Advertise minimally."
"Persuasion is a powerful concept that can be used for good but can cross the line into coercion."
"Batch the process. Pick a day of the week for scheduling, and spend that time adding updates to your social media queue."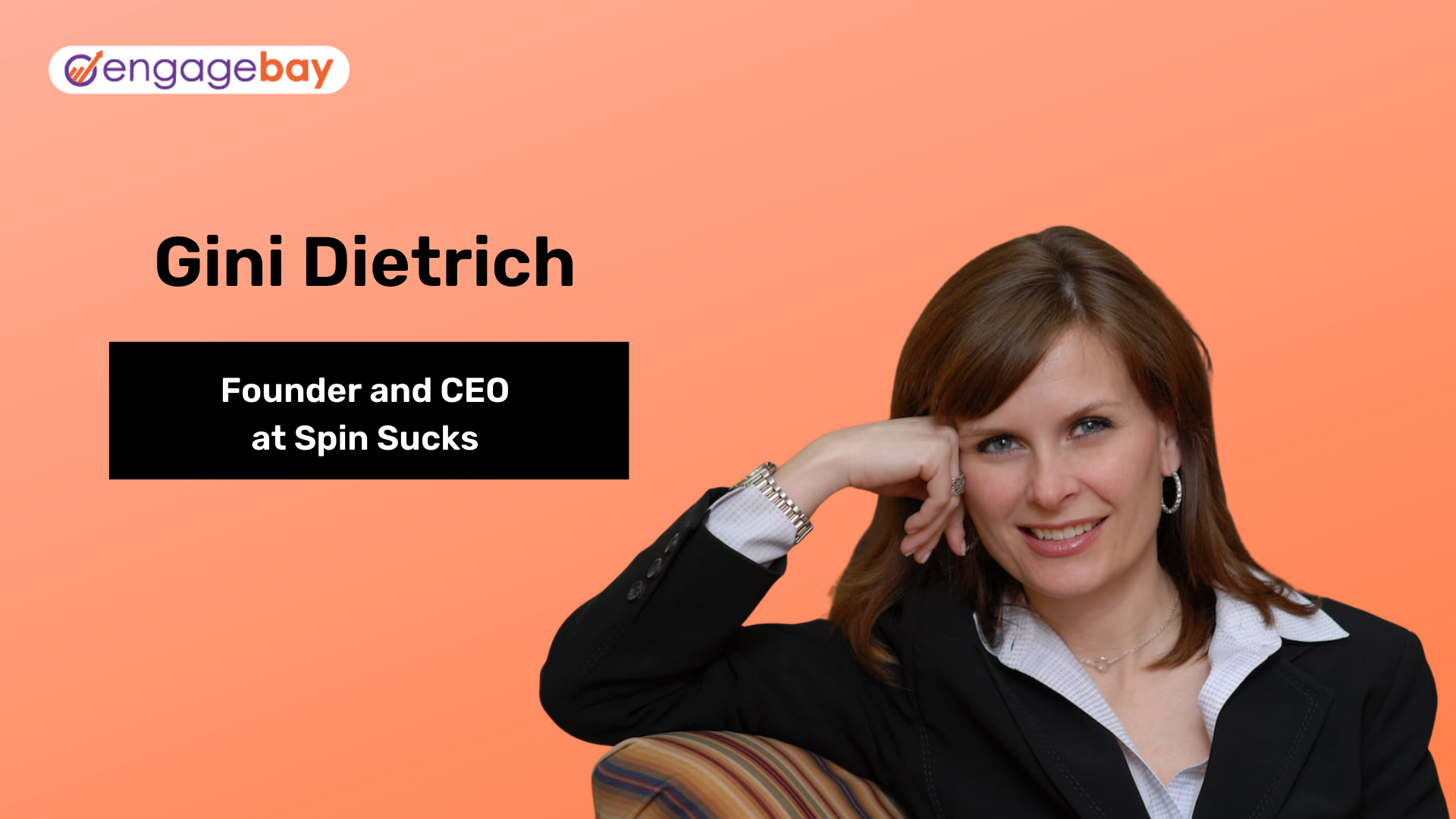 "The tools today are different, but the premise remains the same. Lie or spin the truth, and you will be found out. People will take you to task."
"You can try to mimic what others are doing but until you actually do it, you're not going to be good at it."
"You can't let perfection get in the way of getting things done."
"So many young PR pros think, "That person will never answer me." First you never know if you don't try and secondly, you'll be surprised. So find something in common – a common hobby, a blog, or a quick question about the industry – and go for it."
"Content is the center of everything that we do because without it, there's nothing to share on social."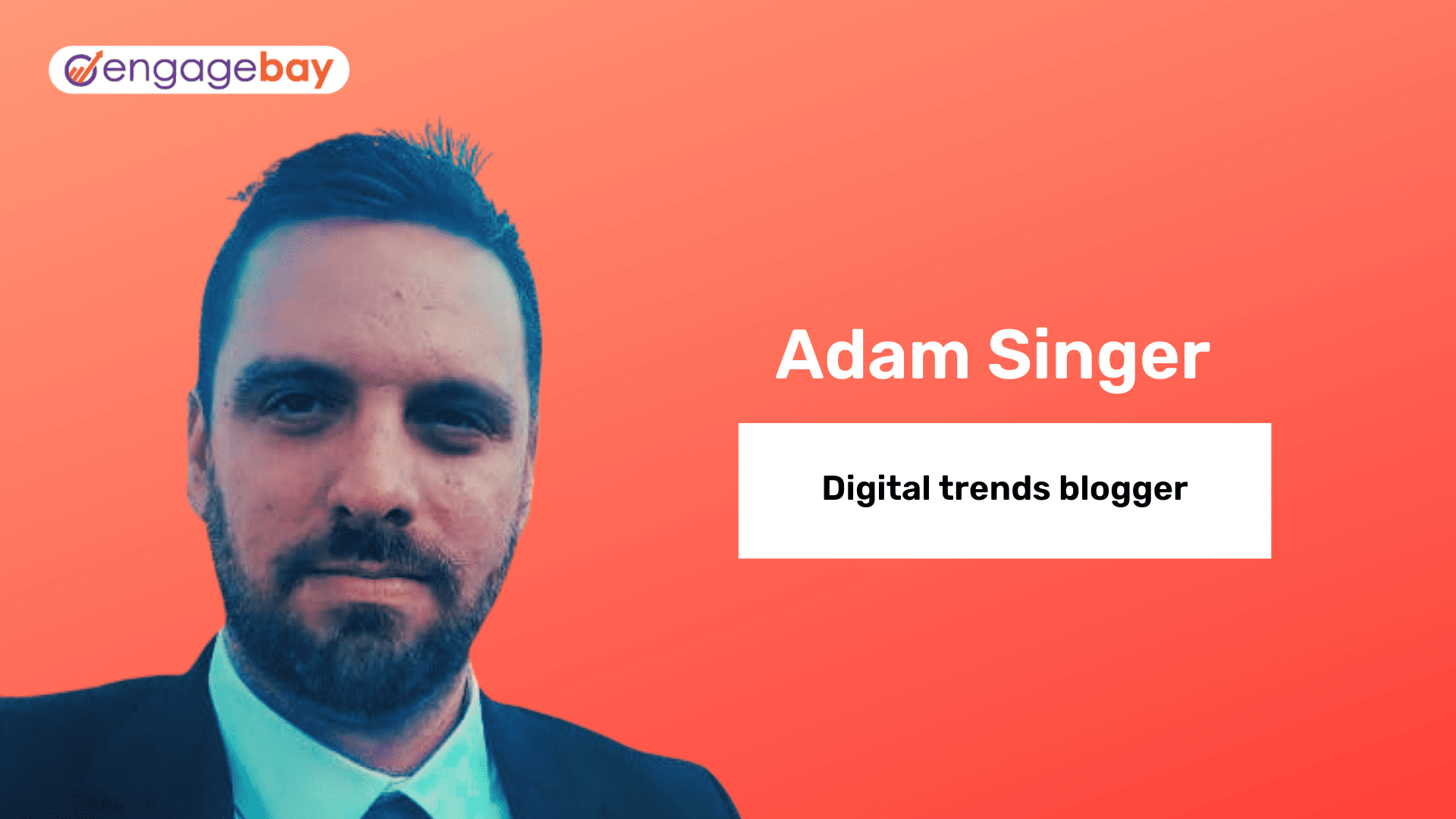 "It's time to stop banking on irrelevant strategies and wake up to the world we live in."
"Pageviews and bounce rates are KPIs. At the end, we want to measure our users. That's what great marketers do."
"I'd seen time and time again as a consultant marketers lose focus and get shiny object syndrome with something new and exciting and stray from their plans."
"We know from research, talking to users and being an active part of the industry that marketers are increasing emphasis on measurement."
"Make sure your tactical mix actually aligns directly with improving the metrics that matter for your brand."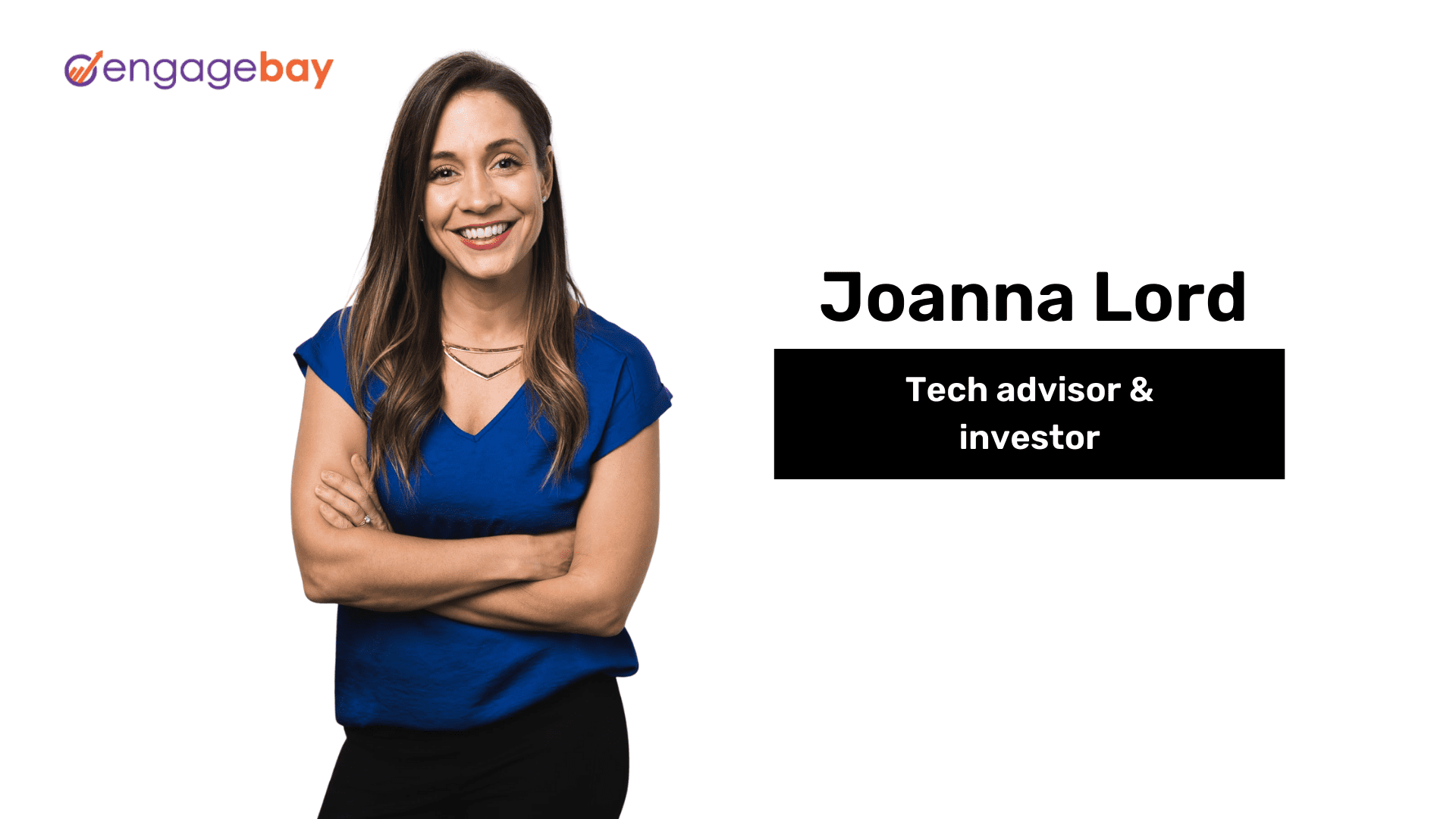 "You'll learn so much more if you market fast and validate early."
"We need to ask what we have to showcase to make the brand shine. We need to put money and resources behind it."
"Marketers are empowered when they wake up and know they delivered the messages to the world. It's not what you promise, it's what you deliver."
"You can't do all the beautiful things unless you move first and fast."
"A winning brand is one that touches you in a beautiful way. It stops you your track, makes you think an leaves you in a better place."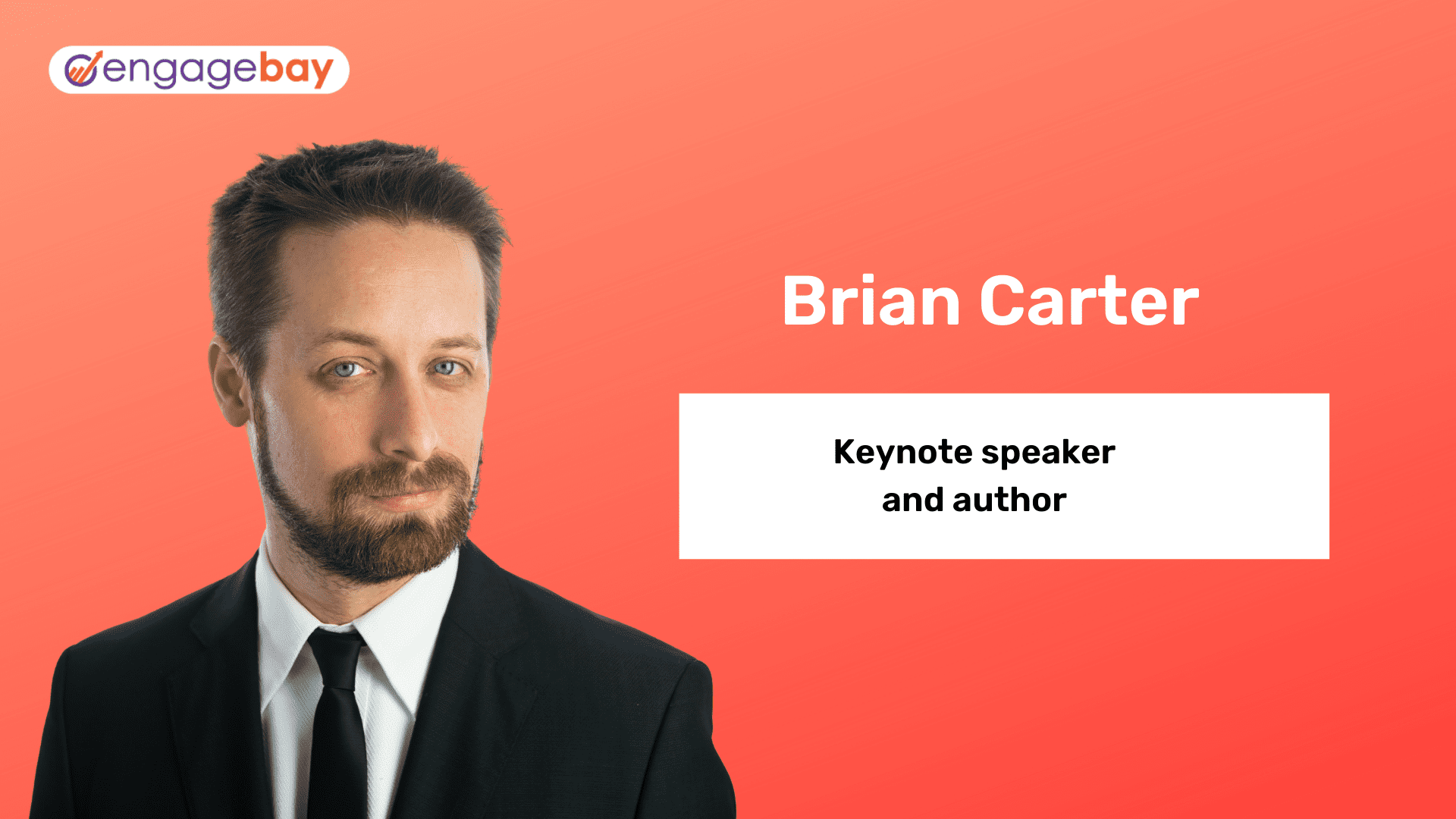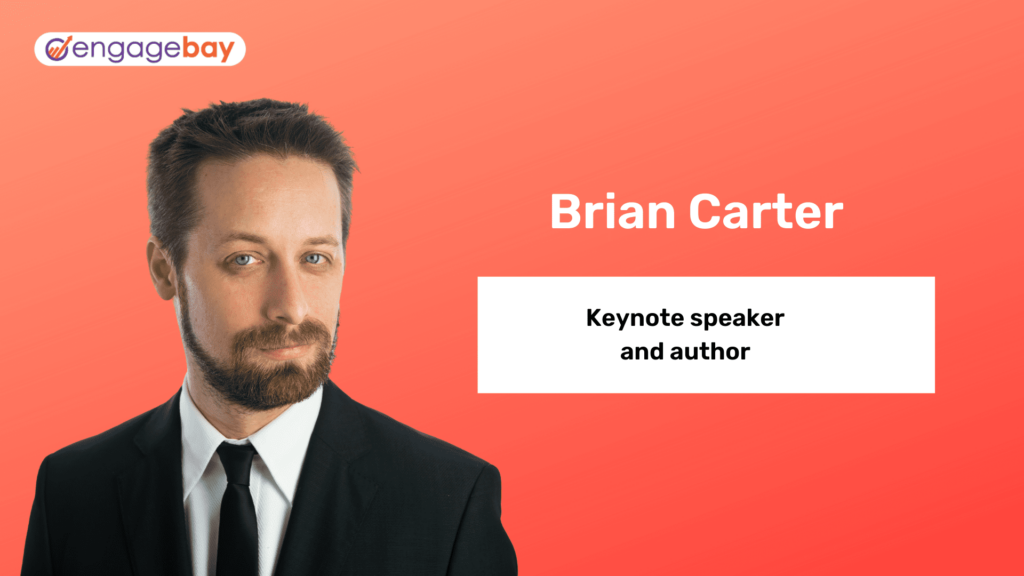 "People don't want to read much, they want quick and easy…and quick and easy is what they share."
"You cannot get anybody to do something if they're not paying attention to you."
"Human beings are now promotional vector of potential revenue. In other words: Social Media is an illusion of Social. Therefore, marketers who understand this will fare better in the long run."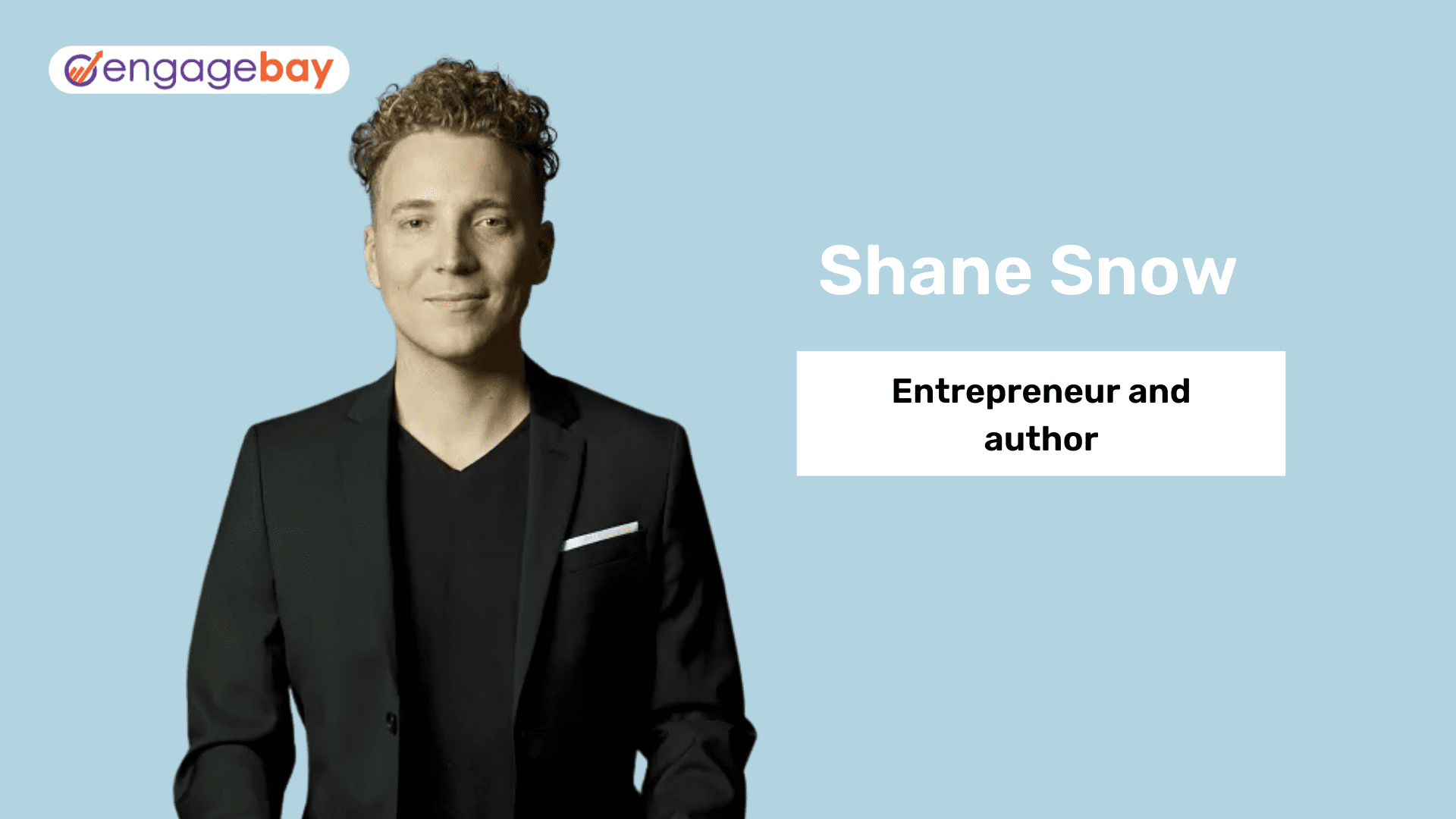 "If you make meaning, you'll probably also make money."
"10x progress is built on bravery and creativity instead. Working smarter."
"Good stories surprise us. They make us think, make us feel. They stick in our minds and help us remember ideas and concepts in a way that numbers and text on a slide with a bar graph don't."
"Resharing is caring!"
"Simple and to the point is always the best way to get your point across."
"When we hear a story, the neural activity increases fivefold, like a switchboard has suddenly illuminated the city of our mind."
"Being able to pick and read good waves is almost more important than surfing well."
"Great stories build relationships and make people care. Those two things are necessary to change anything."
"If you want people to buy your product, you have to get them to care about your story."
"Here's a fact: Creativity comes easier within constraints."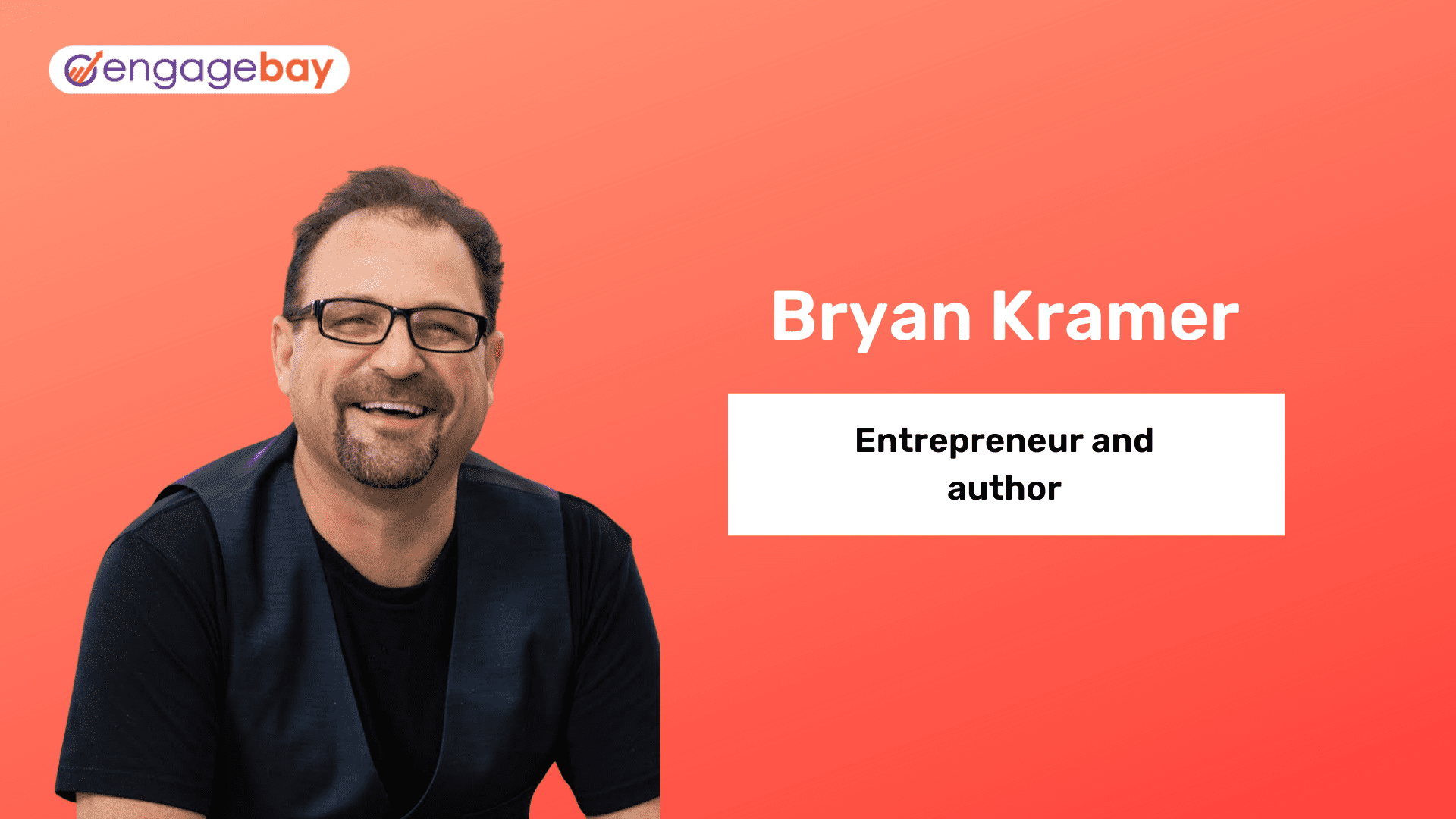 "There is no B2B or B2C: It's Human to Human: #H2H."
"You're not just competing with other brands for their attention, you're also competing with their friends, family, music playlists, soccer games, and night out on the town."
"Human beings are innately complex yet strive for simplicity. Our challenge as humans is to find, understand and explain the complex in its most simplistic form. This means you, marketers. Find the commonality in our humanity, and speak the language we've all been waiting for."
"Our jobs shift from producing content to creating experiences through engagement with that content."
"The impact we make through social media can't entirely be measured by numbers and scores. It's not just about how powerful of an influencer you are. It's about connecting with the person on the other side of the Facebook wall."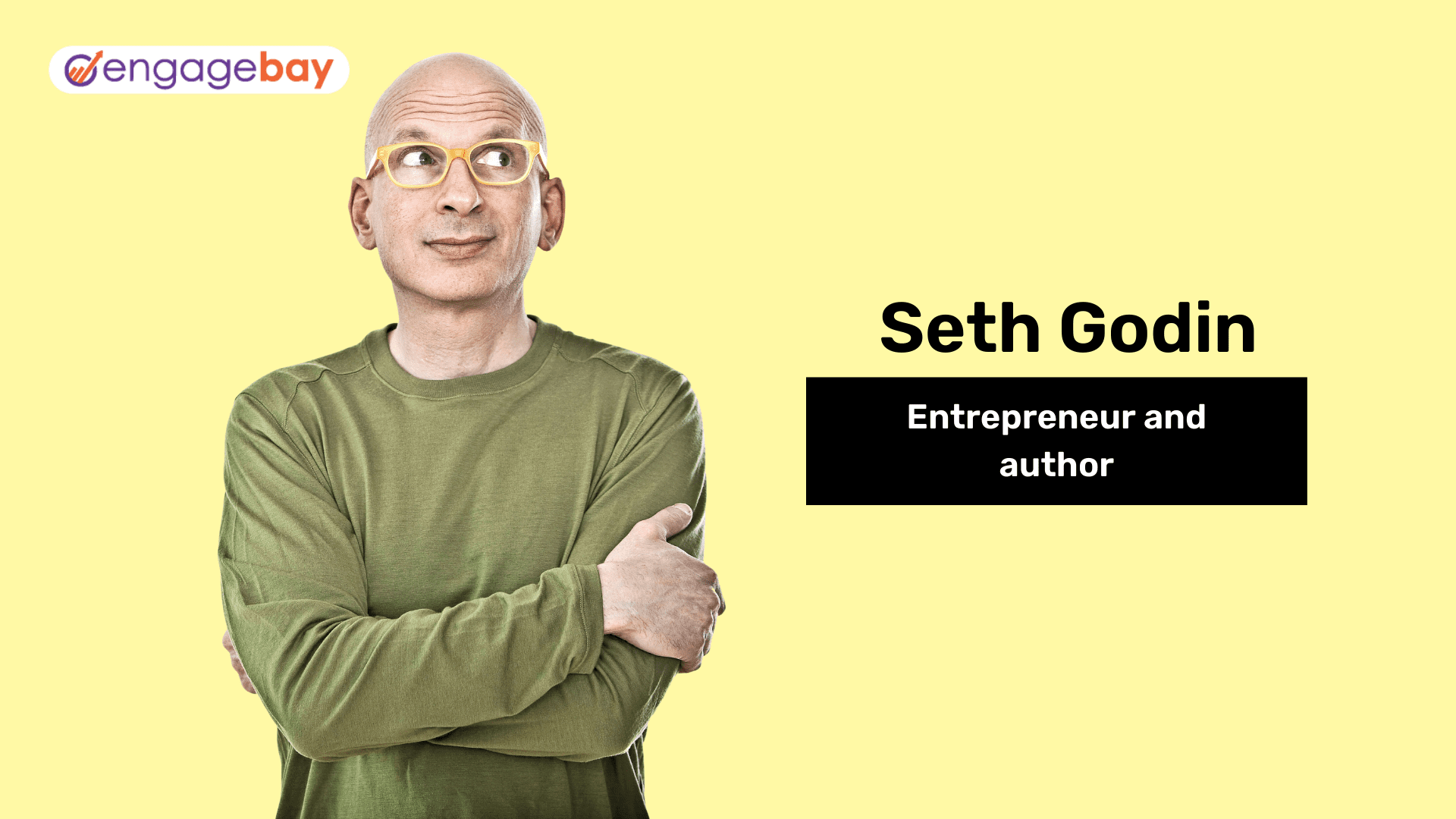 "Today, most marketers don't notice, track, or interact with people until they are customers."
"Marketing that works is marketing that people choose to notice."
"Remarkable marketing is the art of building things worth noticing right into your product or service. Not slapping on marketing as a last-minute add-on, but understanding that if your offering itself isn't remarkable, it's invisible."
"Marketing is about spreading ideas, and spreading ideas is the single most important output of our civilization."
"The Internet is going to change marketing before it changes almost anything else, and old marketing will die in its path."
"Don't find customers for your products, find products for your customers."
"All the creativity books in the world aren't going to help you if you're unwilling to have lousy, lame and even dangerously bad ideas."
"As new forms of media develop and clutter becomes ever more intense, it's the asset of permission that will generate profits for marketers."
"Either you're going to tell stories that spread, or you will become irrelevant."
"Marketing is a contest for people's attention"
"Go for the edges. Challenge yourself and your team to describe what those edges are, and then test which edge is most likely to deliver the marketing results you seek."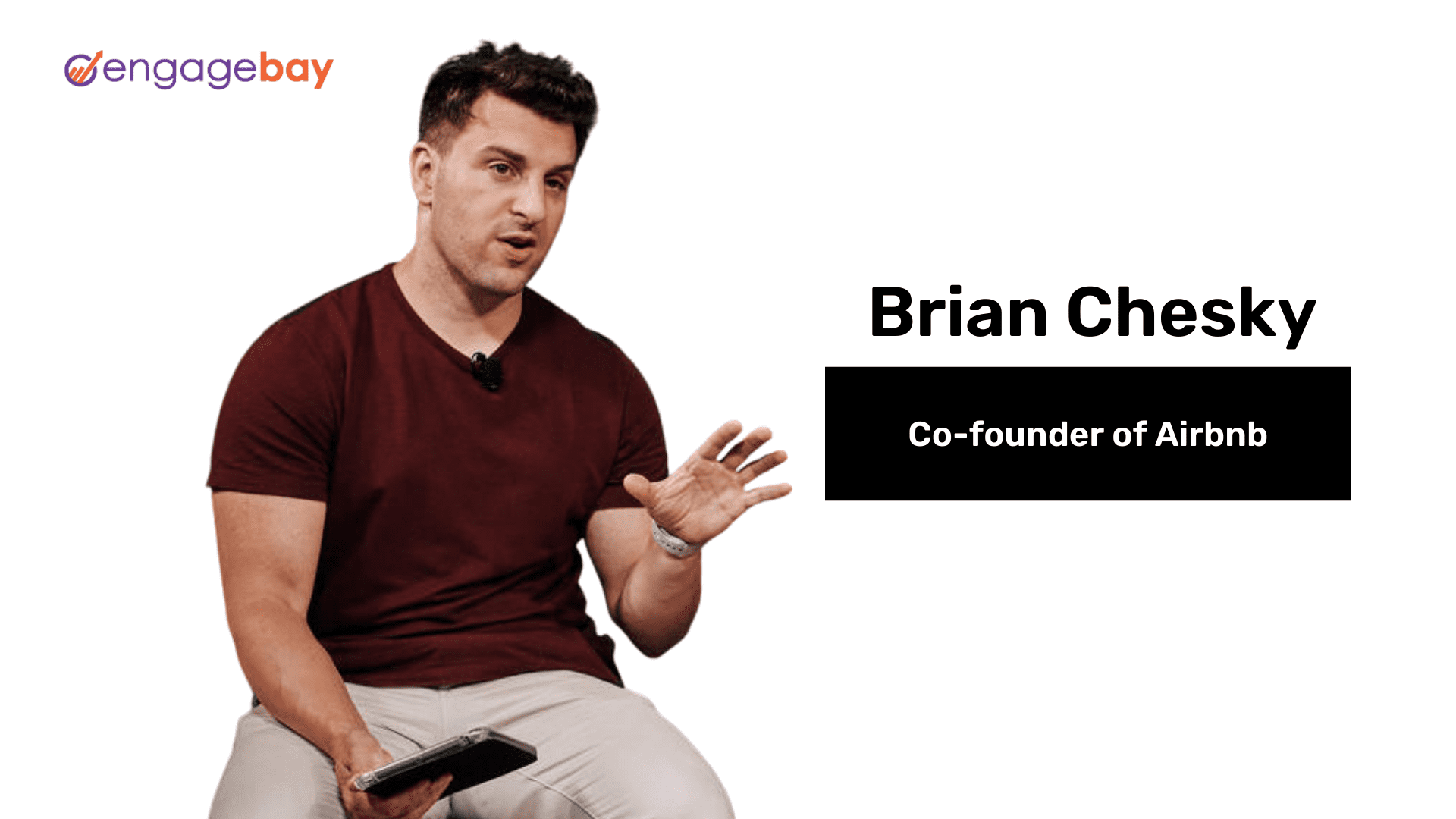 "Build something 100 people love, not something 1 million people kind of like."
"Think of the imagination as a giant stone from which we carve out new ideas. As we chip away, our new ideas become more polished and refined. But if you start by editing your imagination, you start with a tiny stone."
"Brand is really the connection between you and your customers. If you have a very strong culture, then the brand will come through."
"Customers are willing to try new things, and if you can survive, you will have fewer competitors. It's like entering the eye of the storm. As long as you are strong enough to survive, you can end up in still water by yourself."
"Do things that won't scale; it will teach you."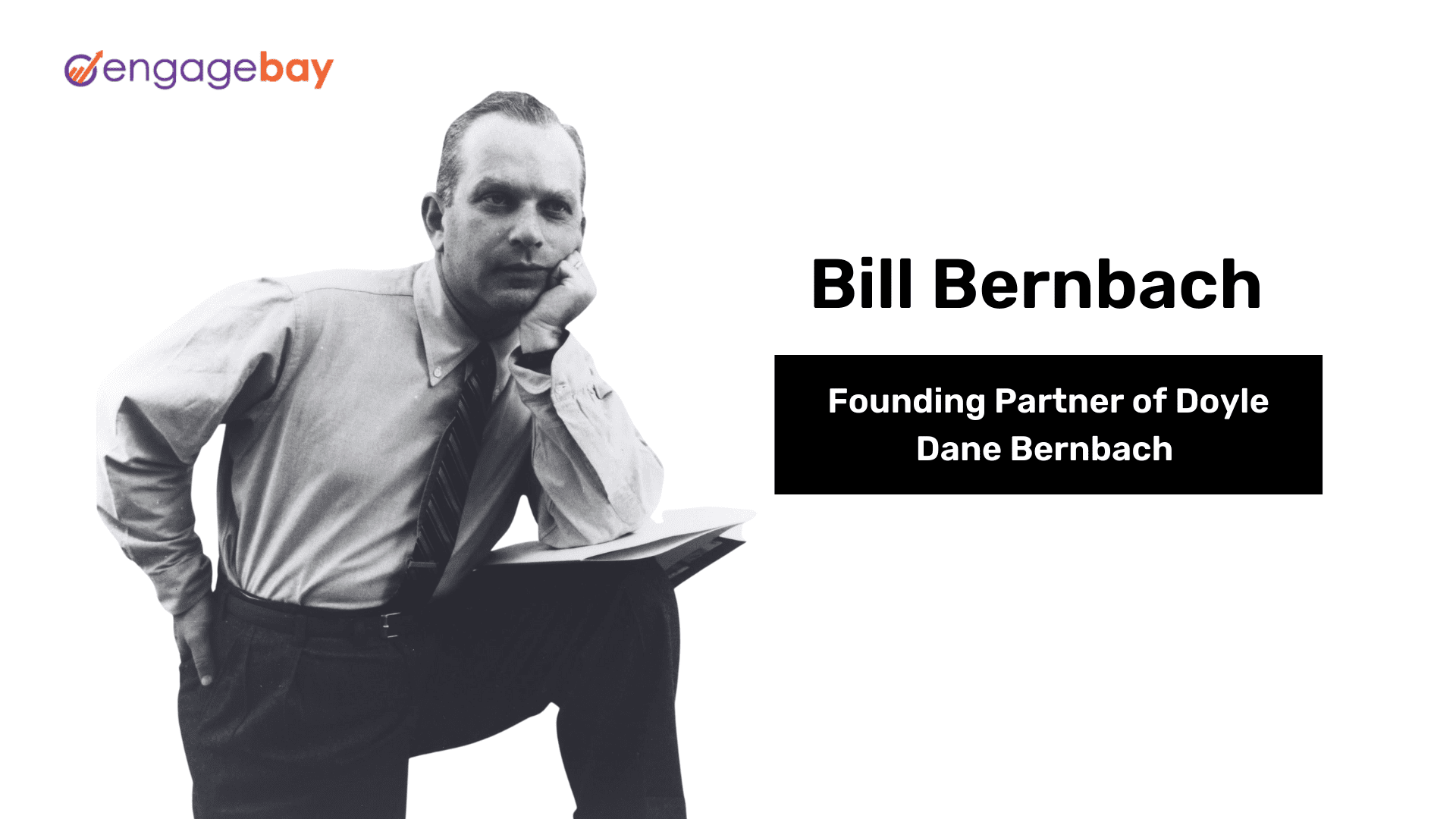 "In advertising, not to be different is virtually suicidal."
"Word of mouth is the best medium of all."
"Nobody counts the number of ads you run; they just remember the impression you make."
"A great ad campaign will make a bad product fail faster. It will get more people to know it's bad."
"The purpose of advertising is to sell. That is what the client is paying for and if that goal does not permeate every idea you get, every word you write, every picture you take, you are a phony and you ought to get out of the business."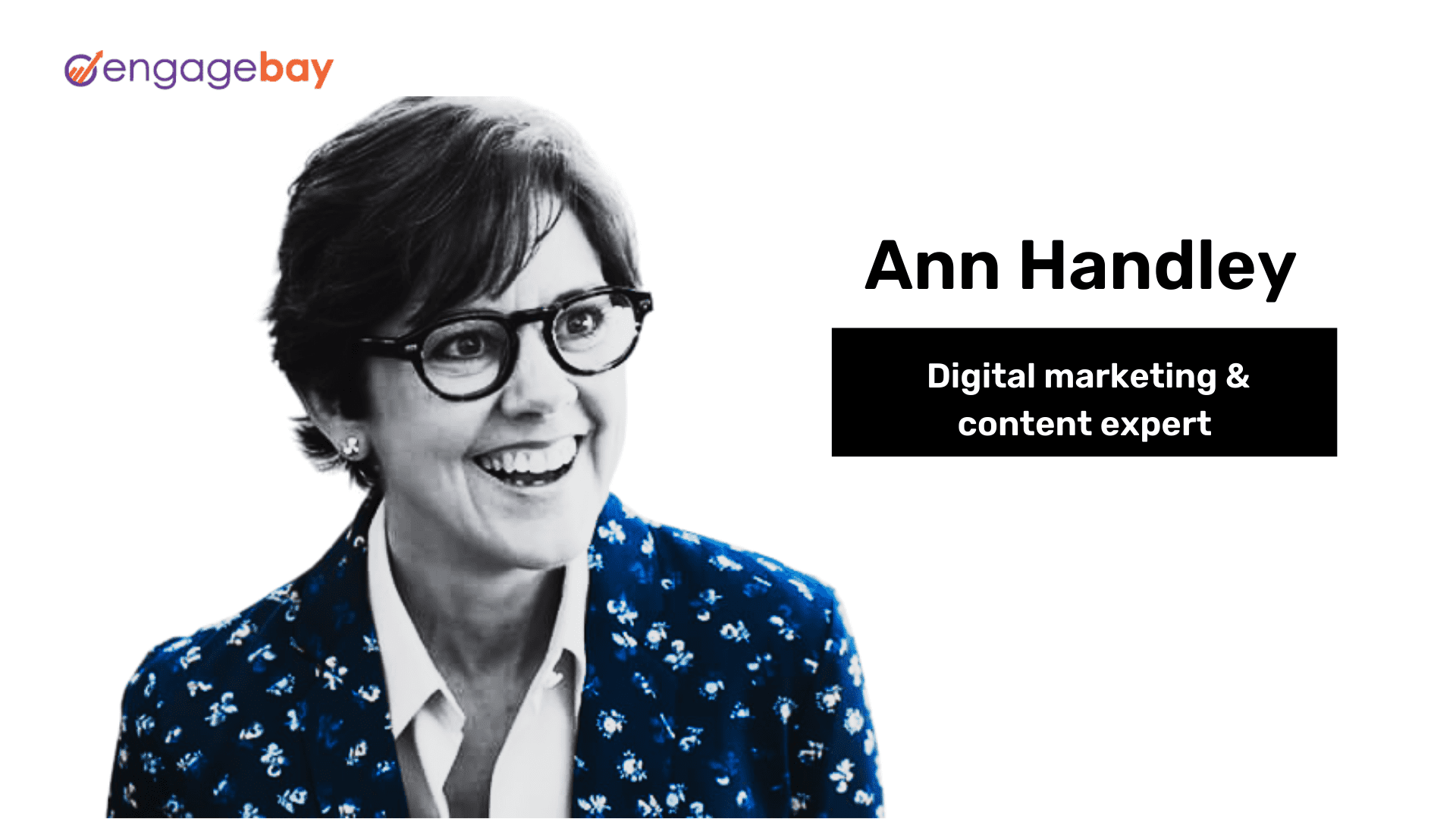 "Even when you are marketing to your entire audience or customer base, you are still simply speaking to a single human at any given time."
"Your awesome site isn't awesome. Getting your stories into the hands of the people who need them is awesome."
"If you aren't having fun creating content, you're doing it wrong."
"Quality content means content that is packed with clear utility and is brimming with inspiration, and it has relentless empathy for the audience."
"Assume the reader knows nothing. But don't assume the reader is stupid."
"Twenty years ago, your marketing effectiveness was a function of the width of your wallet. Today your marketing effectiveness is a function of the width of your brain."
"While others make noise, quietly create value. While they fight for attention, just follow your heart."
"Create value before you try and extract it."
"Give credit where credit is due – especially if it's overdue."
"Instead of interrupting, work on attracting."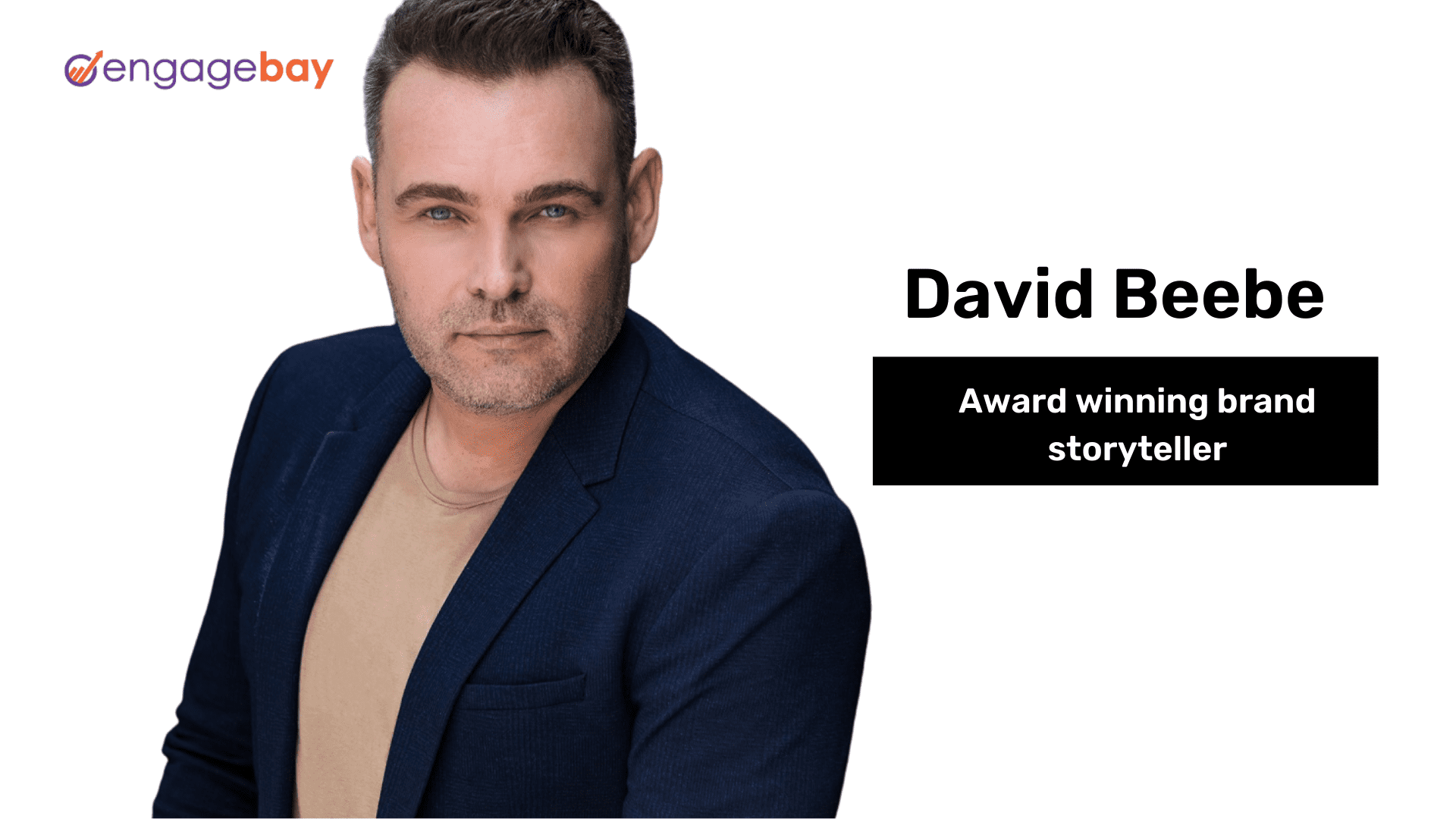 "Brands have the unique opportunity to stop renting audiences and own them. While your core business isn't the same as a "media company" you can still market like one. You can transform marketing from a cost center to a revenue center and own the IP."
"We need to stop interrupting what people are interested in and be what people are interested in."
"If you want to be relevant, you need to start thinking like a media company and publisher, and add value to the customer first."
"Marketing as interruption is over. Consumers now control when, where and how they interact with brands. It's time brands stop interrupting what consumers are interested in and become what they are interested in."
"It's this connected generation, it's all about content. It's content that we'll produce, it's content that we'll co-create with them and it's content that we'll curate."
"Consistently investigate what gives other people energy. Be the fan that fuels it."
"Take some initiative and snap outside of passivity; consistent small actions have impact."
"Saying a camera takes nice pictures is like saying a guitar plays nice melodies."
"The Internet makes money for you when you build something that is real and when it matters to people!"
"Do the uncomfortable. Become comfortable with these acts. Prove to yourself that your limiting beliefs die a quick death if you will simply do what you feel uncomfortable doing."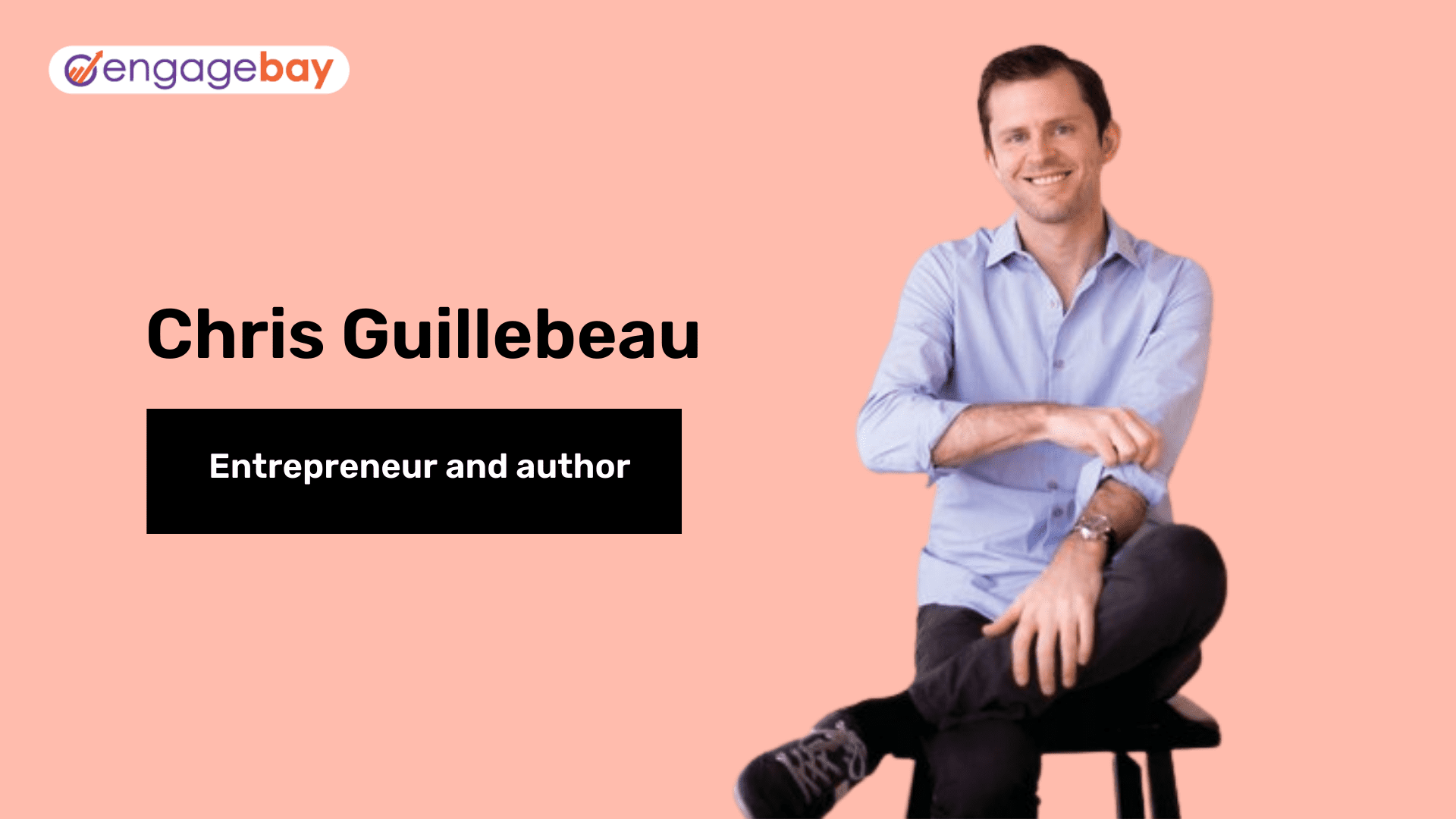 "Old-school marketing is based on persuasion; new marketing is based on invitation."
"Value is created when a person makes something useful and shares it with the world."
"Think more about what people really want than about what you think they need."
"Find out what people want, and find a way to give it to them. Give them the fish!"
"Ask three questions for every idea: a. How would I get paid with this idea? b. How much would I get paid from this idea? c. Is there a way I could get paid more than once?"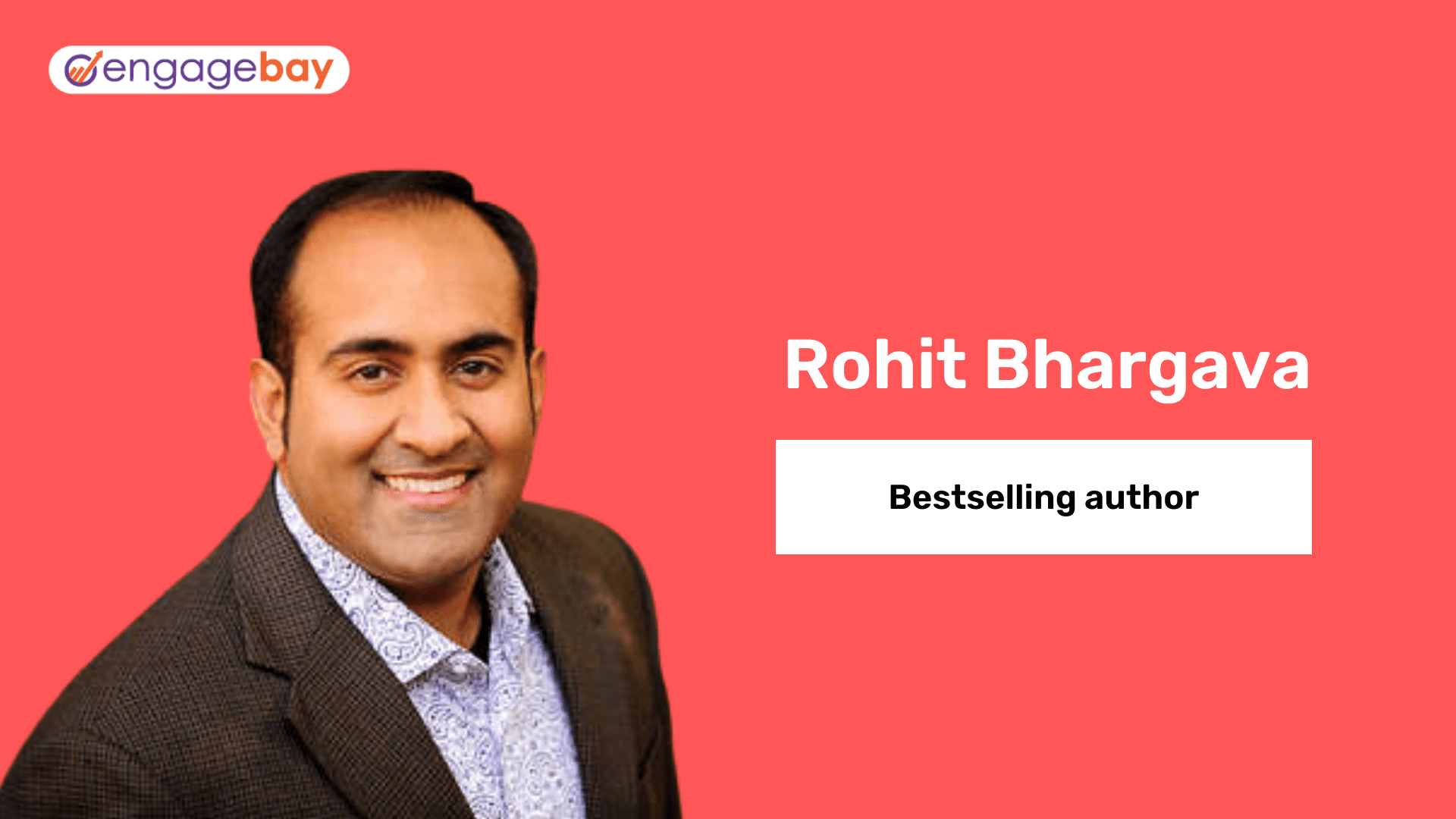 "Curation is the ultimate method of transforming noise into meaning."
"One of the most frequently shared pieces of advice in business today is about creating experiences instead of selling products. It is good advice, most of the time."
"A wealth of information creates a poverty of attention."
"Being elegant means developing your ability to describe a concept in a beautiful and simple way for easy understanding."
"Part of being curious is wanting to consume stories, ideas, and experiences to earn greater knowledge of the world, even if that knowledge doesn't seem immediately useful."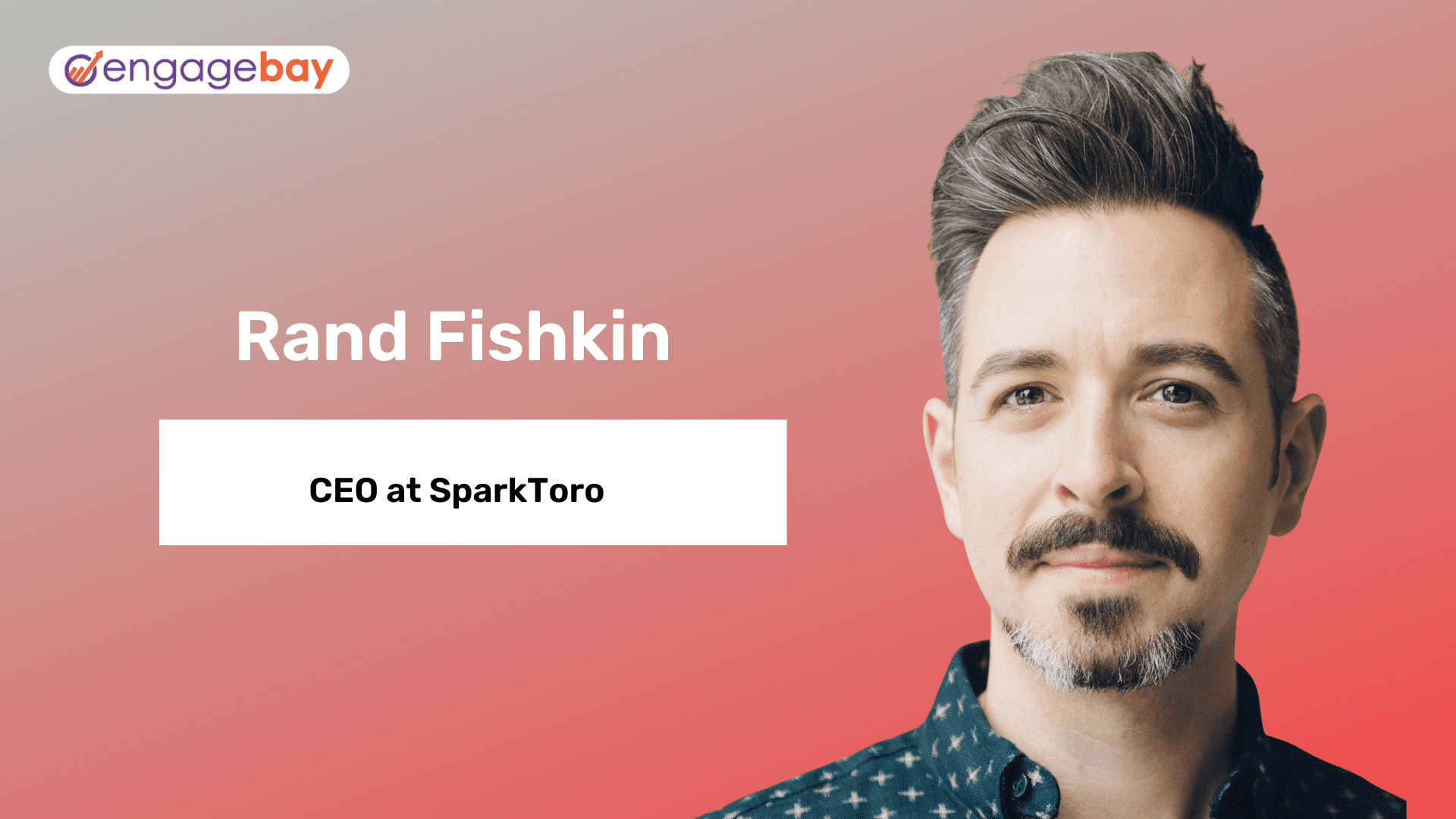 "Tell a story. Make it true. Make it compelling. And make it relevant."
"Better marketing often trumps a better product. Invest in both."
"Nothing worth having comes easy. Relationships (of all kinds) take work. Customers take work. Building a team takes work. If it's easy, it's often not worth having and almost never a competitive advantage."
"Growth hacks alone can't solve all your marketing problems, but the right ones may add immense value to an already humming marketing flywheel."
"Ideas are worthless. Execution is everything."
"We've got to create a unique, special experience for them and delight victors in addition to satisfying their query."
For more inspiring quotes from influencers, see our library.
Read also: 50 Content Marketing Quotes to Get You Fired Up
Wrap Up
And that's a wrap on our marketing quotes. We hope you found some inspiration and motivation to help take your marketing game up a notch.
Until next time, keep hustling!
Now, if you want to boost your marketing at the lowest cost possible, just sign up to EngageBay for free and you'll hear from our experts.
We can show you how EngageBay can help you win at marketing and grow your business.
Read also: 50+ Grant Cardone Quotes That Will Drive You To Success