No matter what business you're in, good content marketing is a surefire way to reach new customers and grow your brand.
But sometimes, it can be tough to come up with content that's both interesting and effective.
That's why we've come up with 50 content marketing quotes that can supercharge your motivation and rekindle your faith in the value of content marketing.
Let's get started!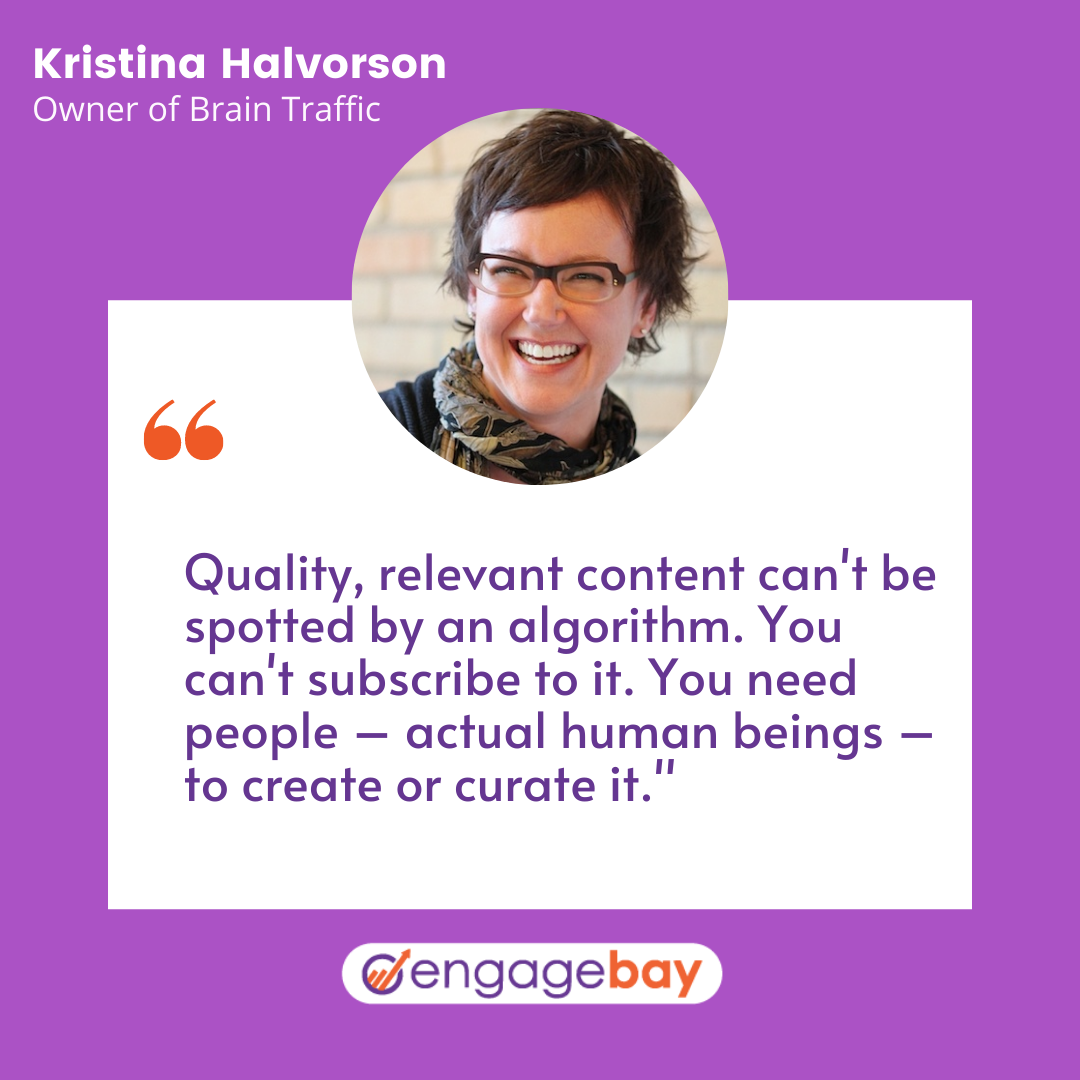 Isn't that true?
As per Content Marketing Institute's data on B2B content marketing, 85% of B2B content marketers believe that content curation is one of the most important factors in their organization's marketing success.
Read also: The 10 Best Sales Podcasts You Need to Listen To
Not sure if you know this, but as per 'The State of Content Marketing' report (2022) by SEMrush, the majority of marketers (83%) use website engagement as a metric to measure content success, followed by conversions (67%), website traffic (65%), email engagement (64%), and social media analytics (51%).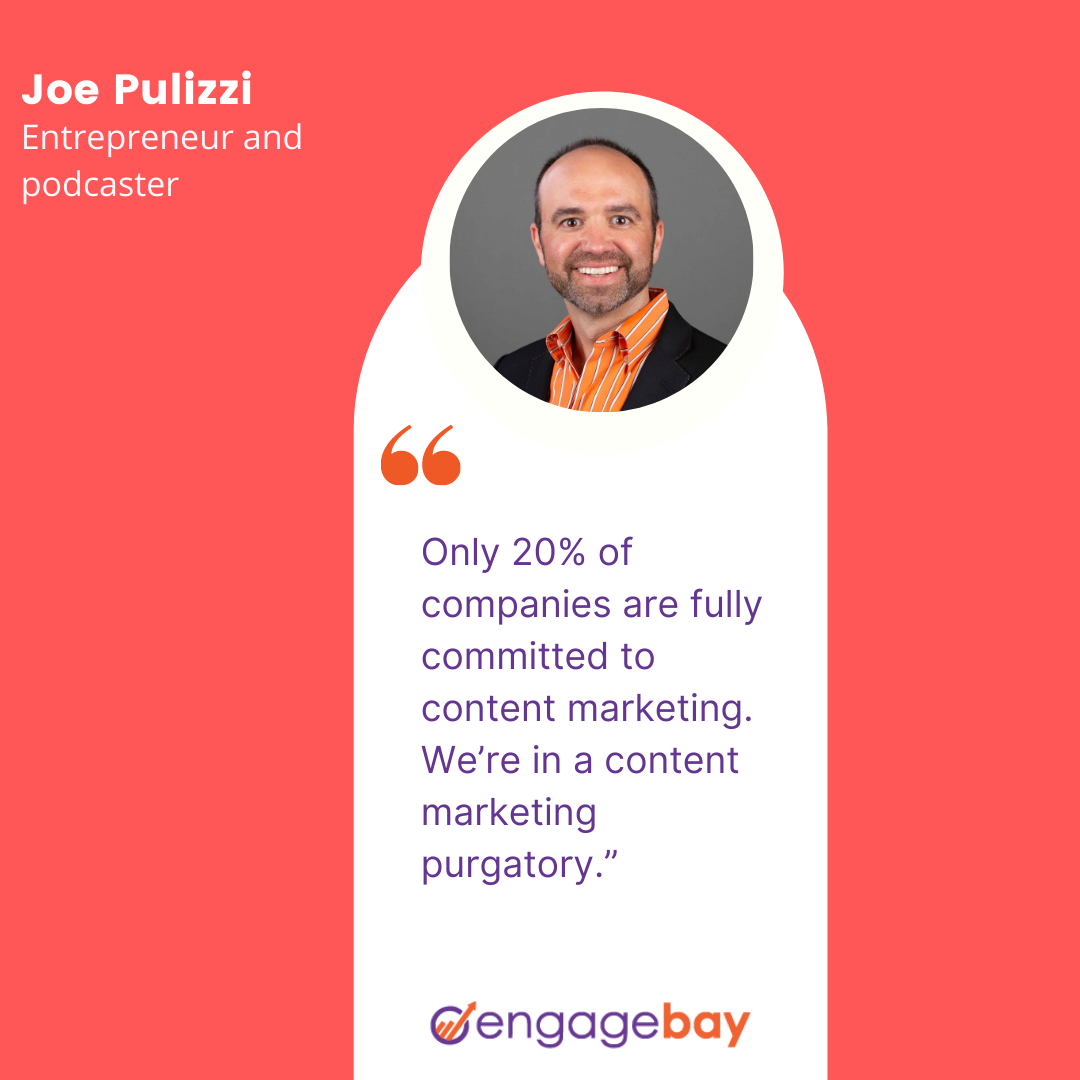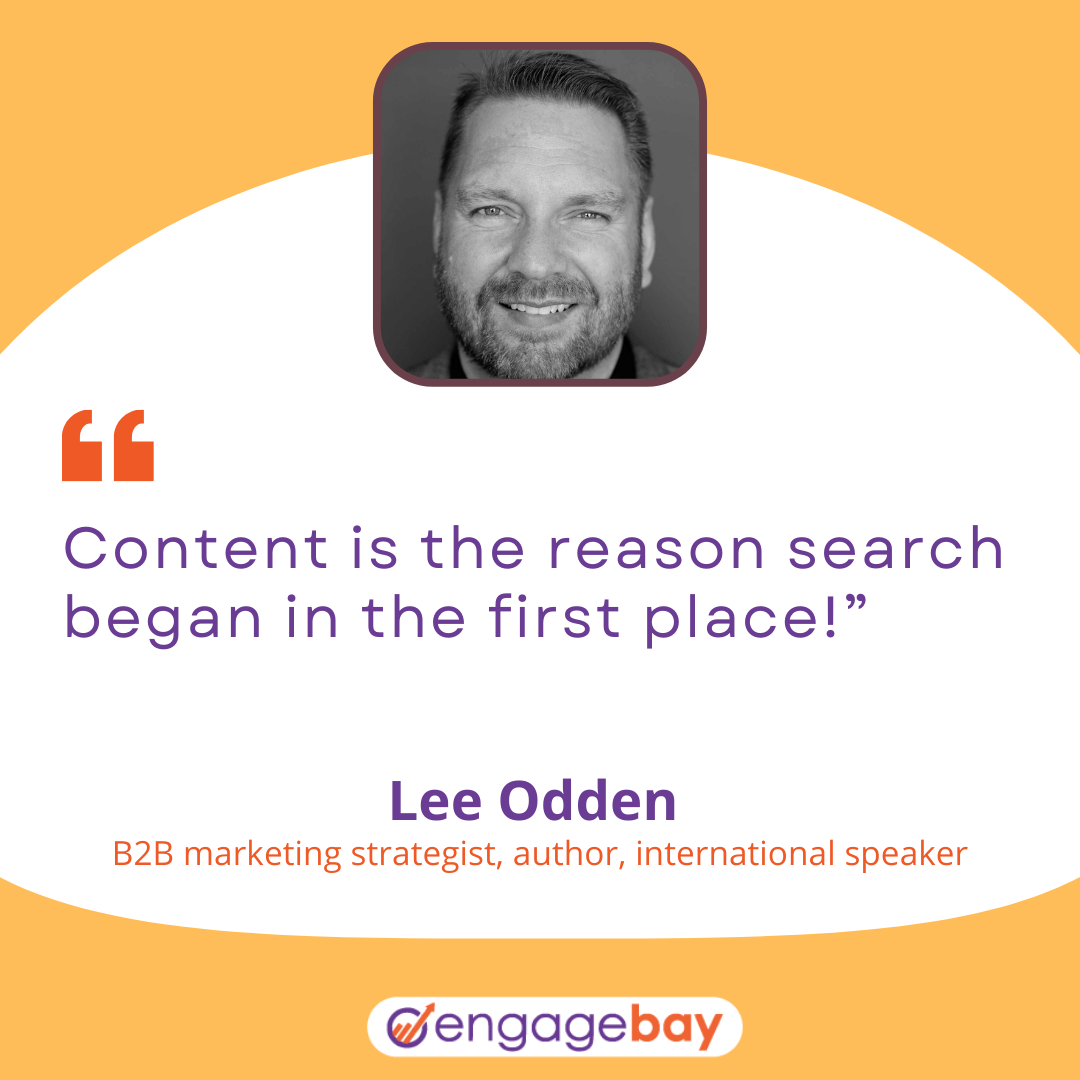 We know that SEO is a long and winding road, but it's worth the effort.
As per HubSpot's marketing report (2021), 61% of B2B marketers believe that SEO helps generate more leads than any other marketing approach.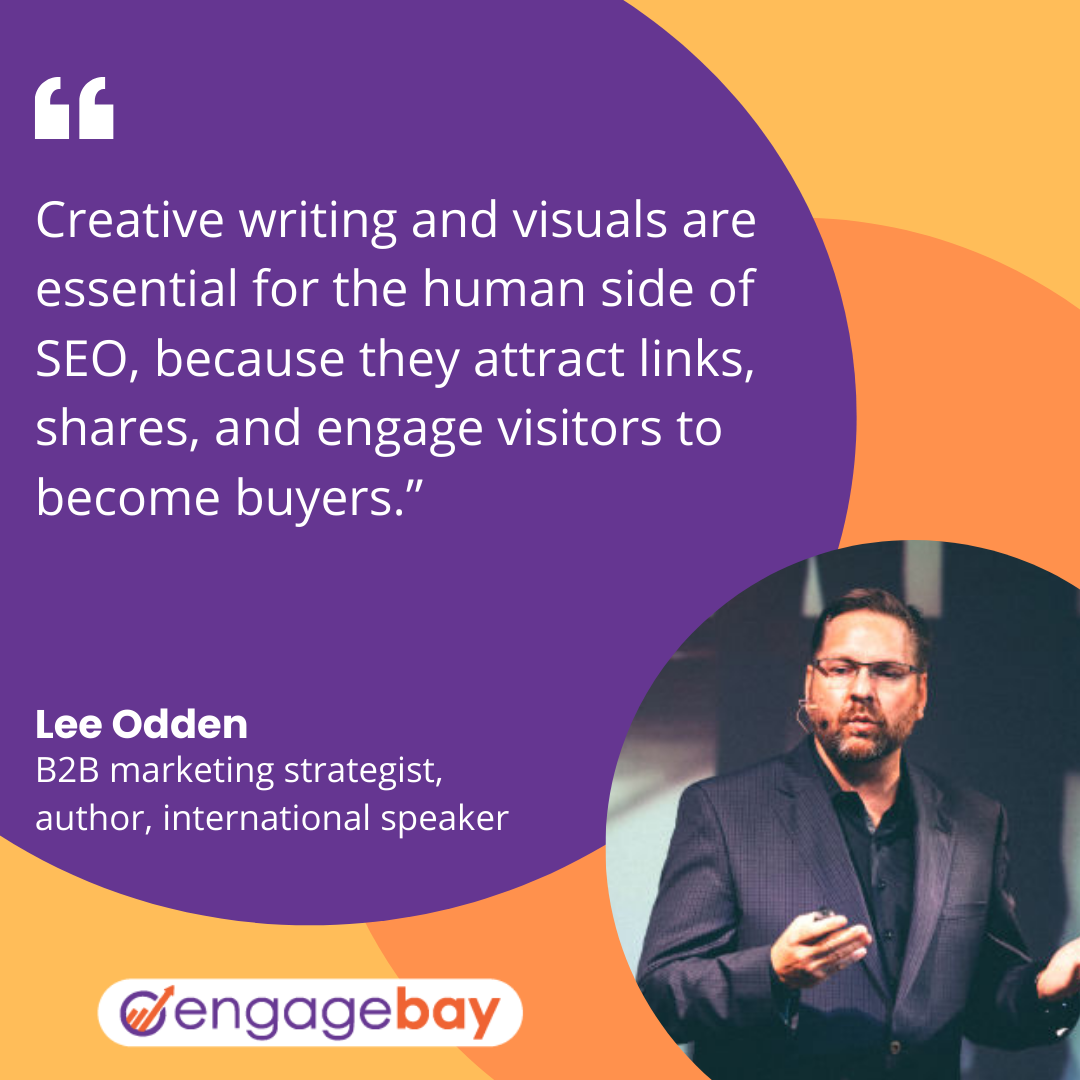 Here's something else from the same report – 82% of marketers are investing in content marketing, 10% are not into content marketing, and 8% are unsure if their company is implementing a content marketing approach.
Read also: 50+ Grant Cardone Quotes That Will Drive You To Success
That sure means it's high time everybody takes content marketing seriously, don't you think?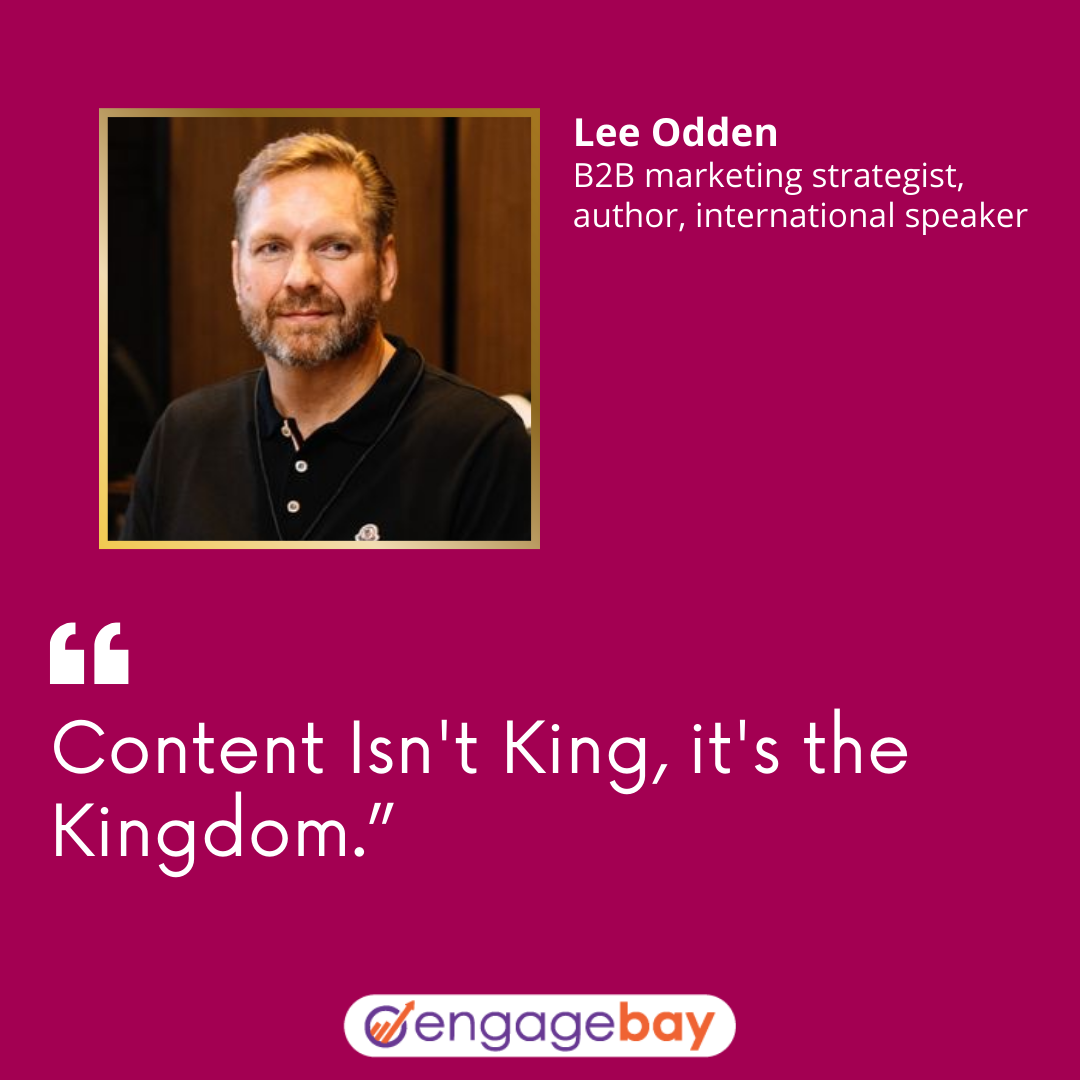 Here's a bonus tip.
According to Jeffrey Vocell, podcast host at The Product Marketing Experts, personalized CTAs convert 202% more than regular CTAs.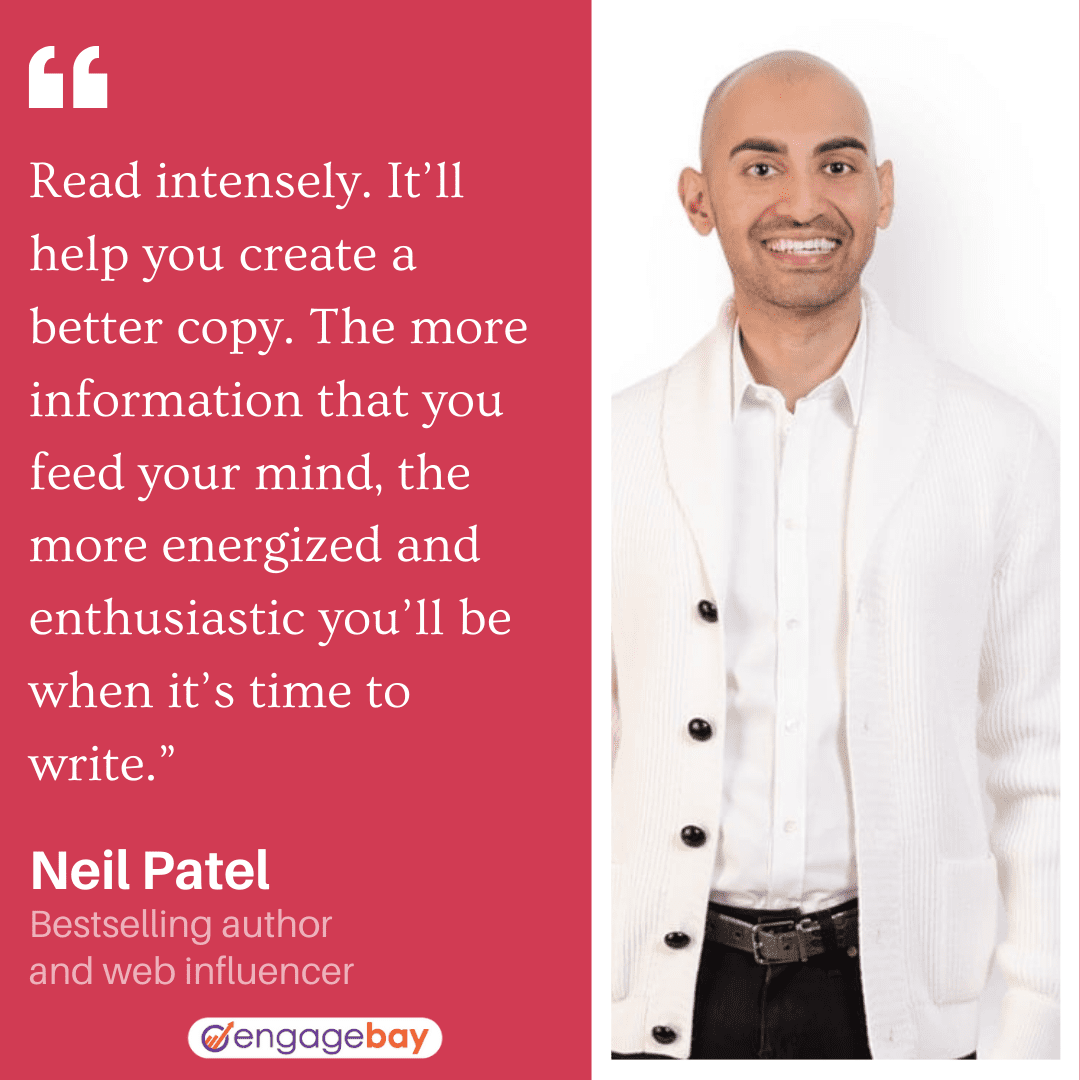 When it comes to your organization's success, producing bad content is like shooting yourself in the foot. It not only harms your chances of achieving your goals but also reflects poorly on your brand.
Have a look at this blog by <seo.co/> to understand how producing bad content can harm your SEO.
👉Discover the most effective content marketing tips that will transform your campaigns in our detailed article! 📈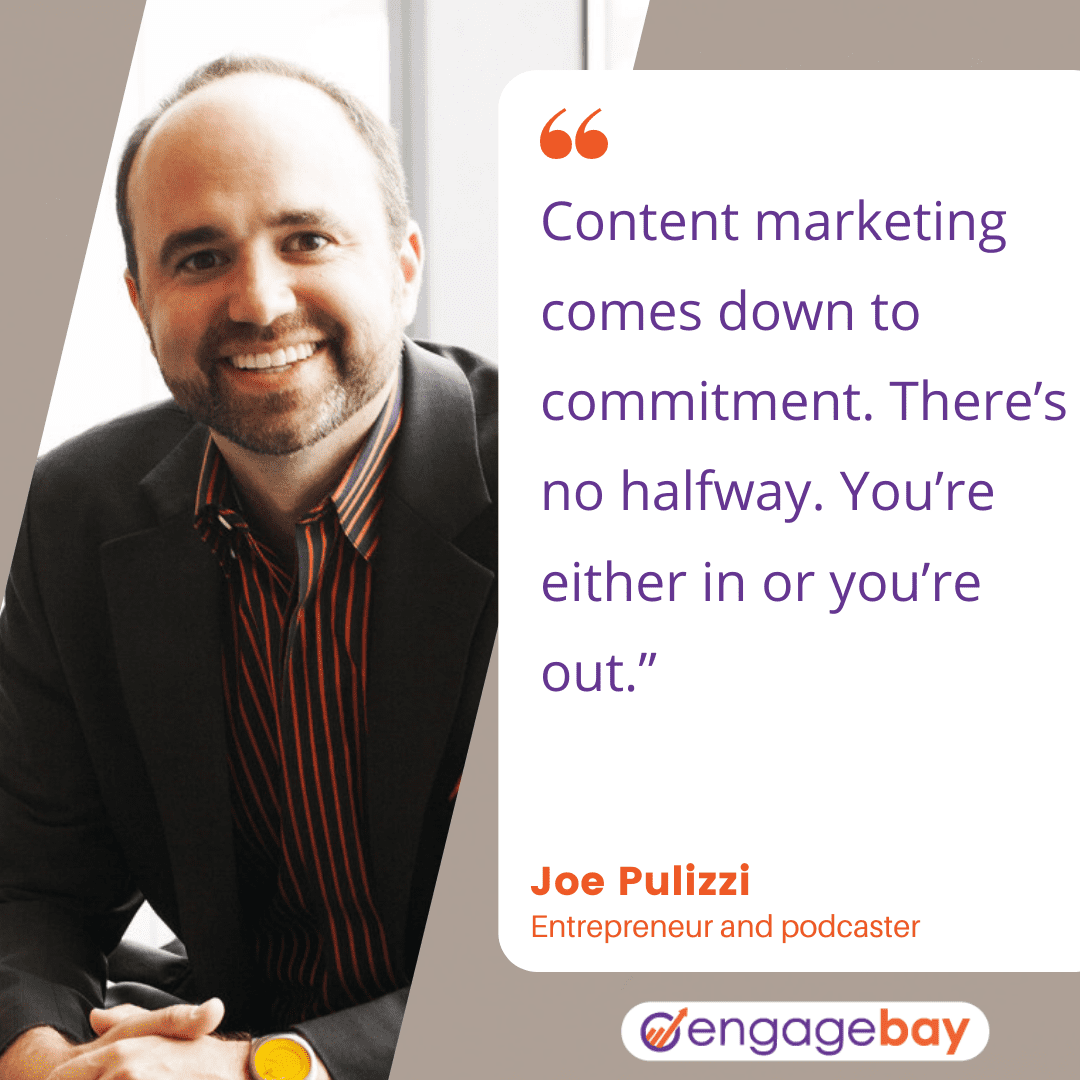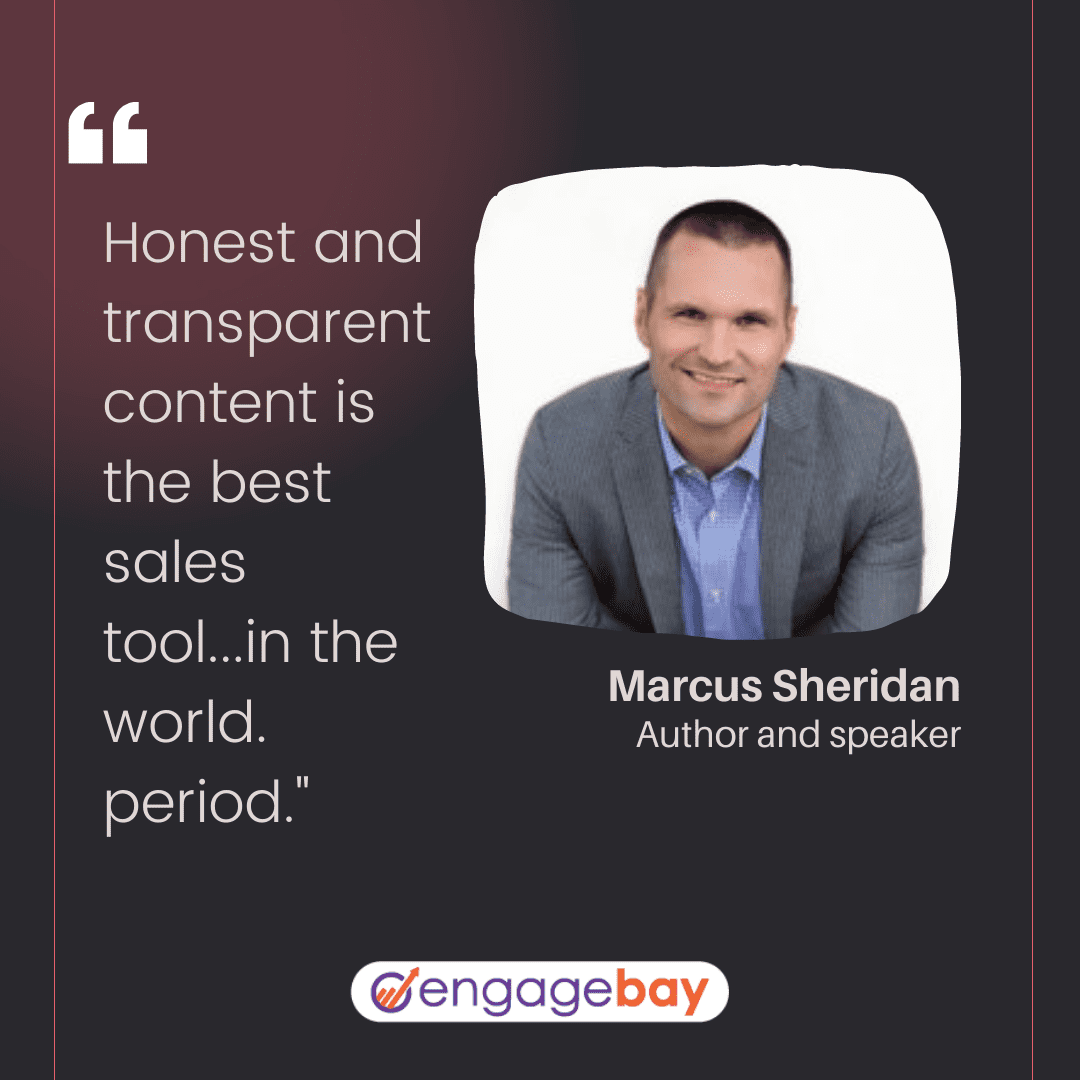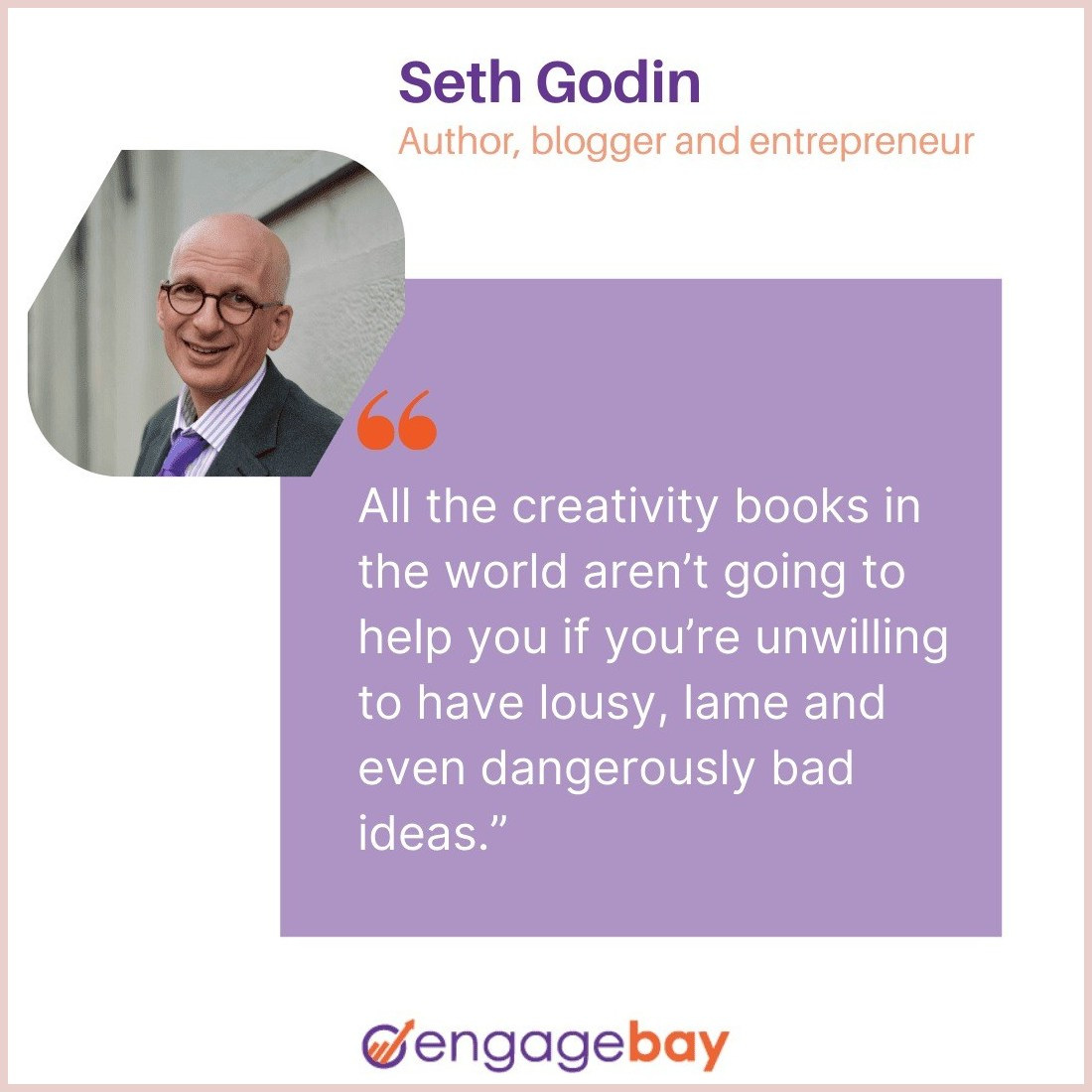 There's no denying that good marketers are a breed apart and always ahead of the curve.
As per Content Marketing Institute's data on B2B content marketing (2021), 53% of marketers have altered their content promotion strategy by 2021.
Read also: eCommerce Content Marketing and Why You Need It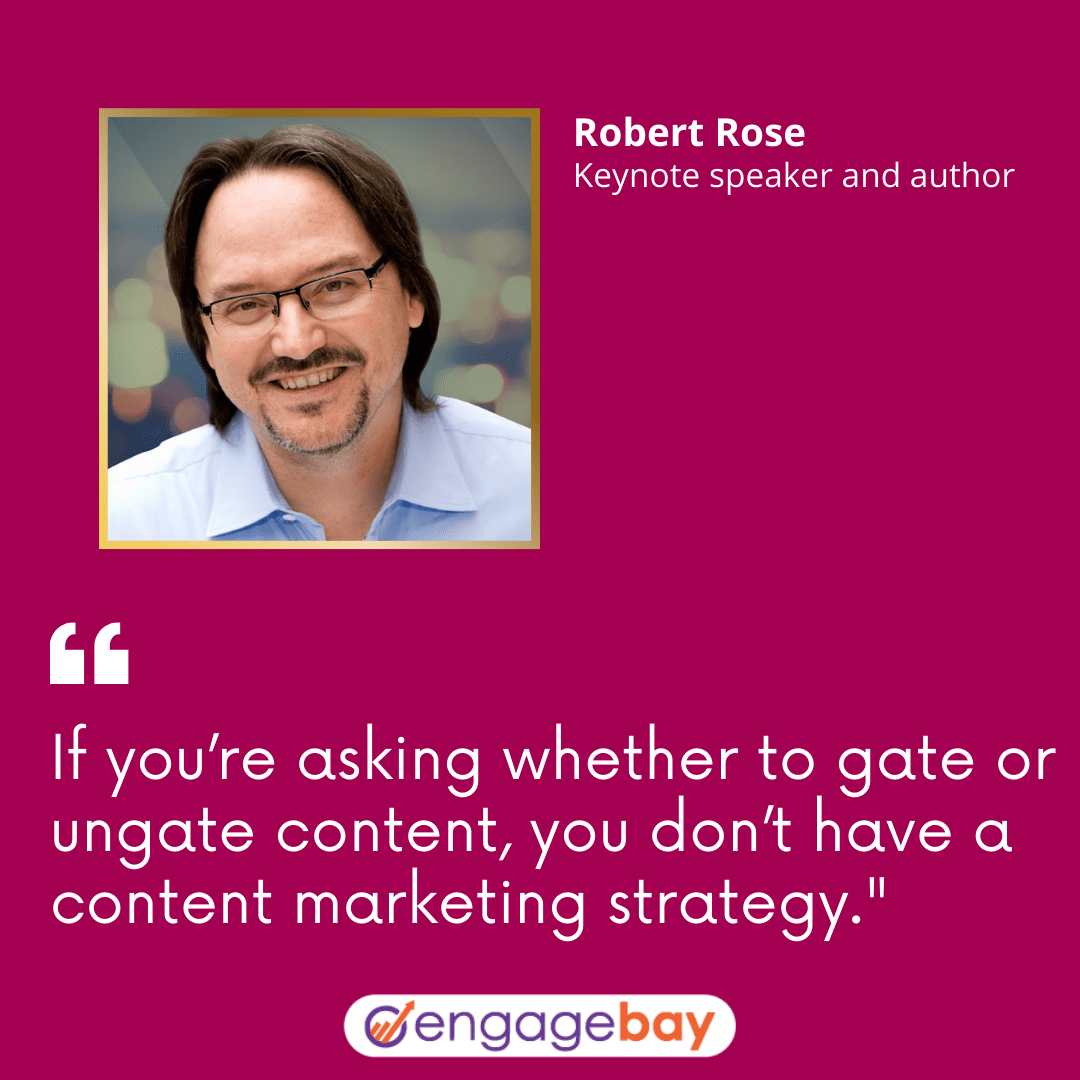 There's no doubt that video marketing is the most powerful content marketing tool at your disposal.
As per The State of Video Marketing report (2022) by Wyzowl , 92% of marketers value video as an 'important part' of their marketing strategy.
Read also: The Most Amazing and Actionable SEO Quotes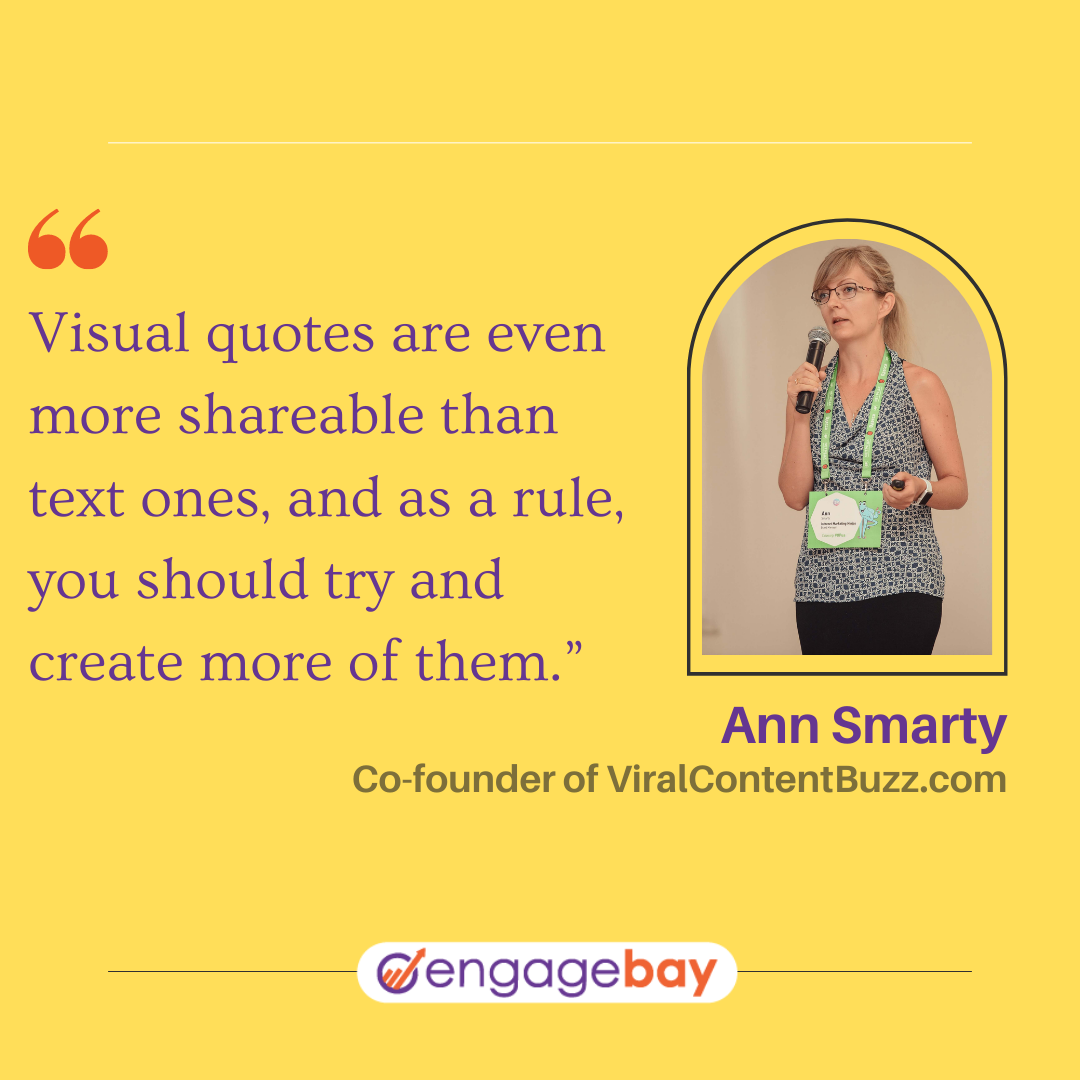 Customer surveys can help you make informed decisions and measure the impact of your content marketing efforts over time.
Read also: The Benefits of Influencer Marketing
To know more about how surveys can help you know your customers better, have a look at this blog on 'customer surveys' by Bare International.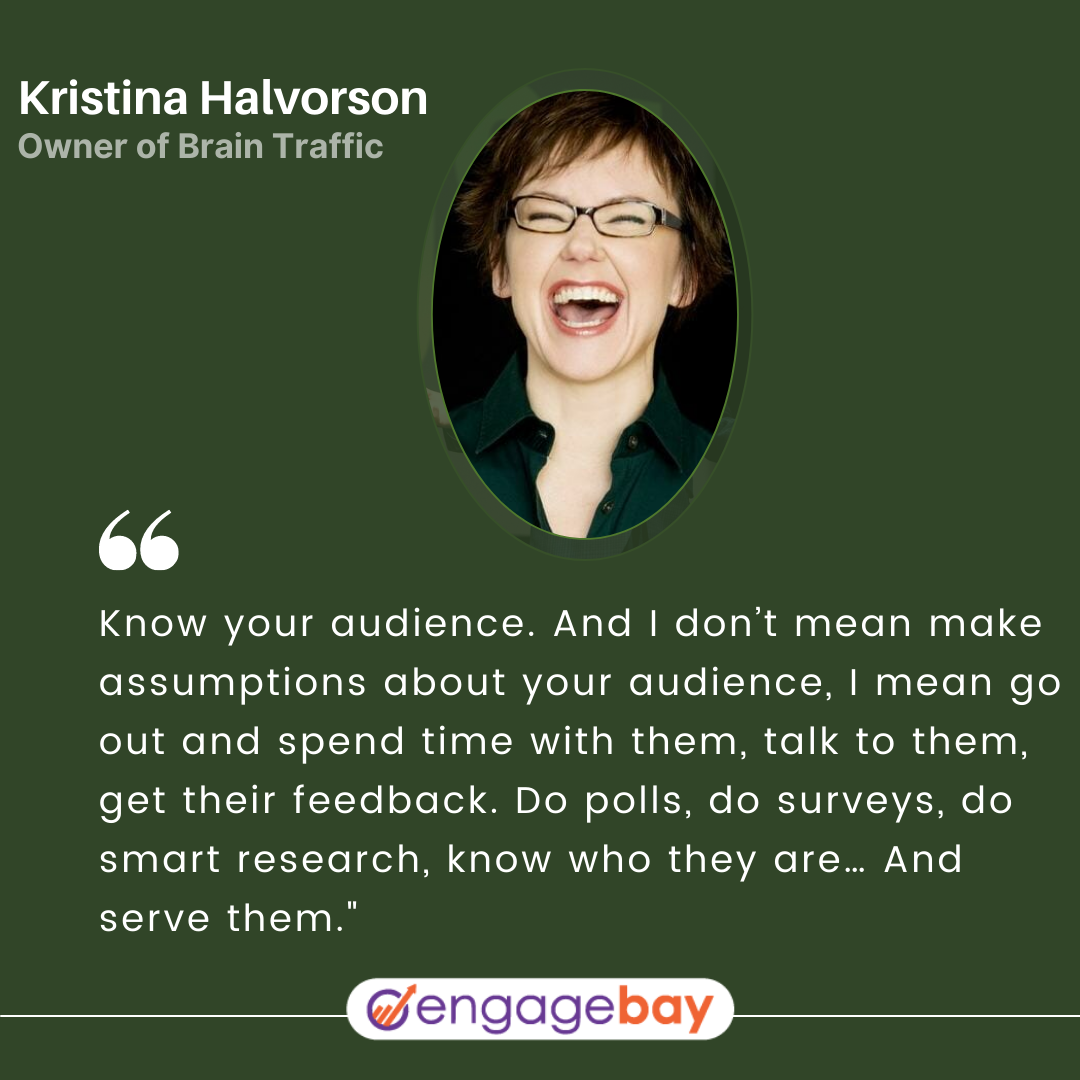 When it comes to content marketing, the sky is the limit. You can write about anything under the sun, as long as it is interesting and informative.
Read also: Customer Relationship Management Quotes You Won't Forget
Have a look at this blog by DemandJump to learn more about content marketing as a key part of digital marketing, the types of content marketing that get results, and how you can do it yourself.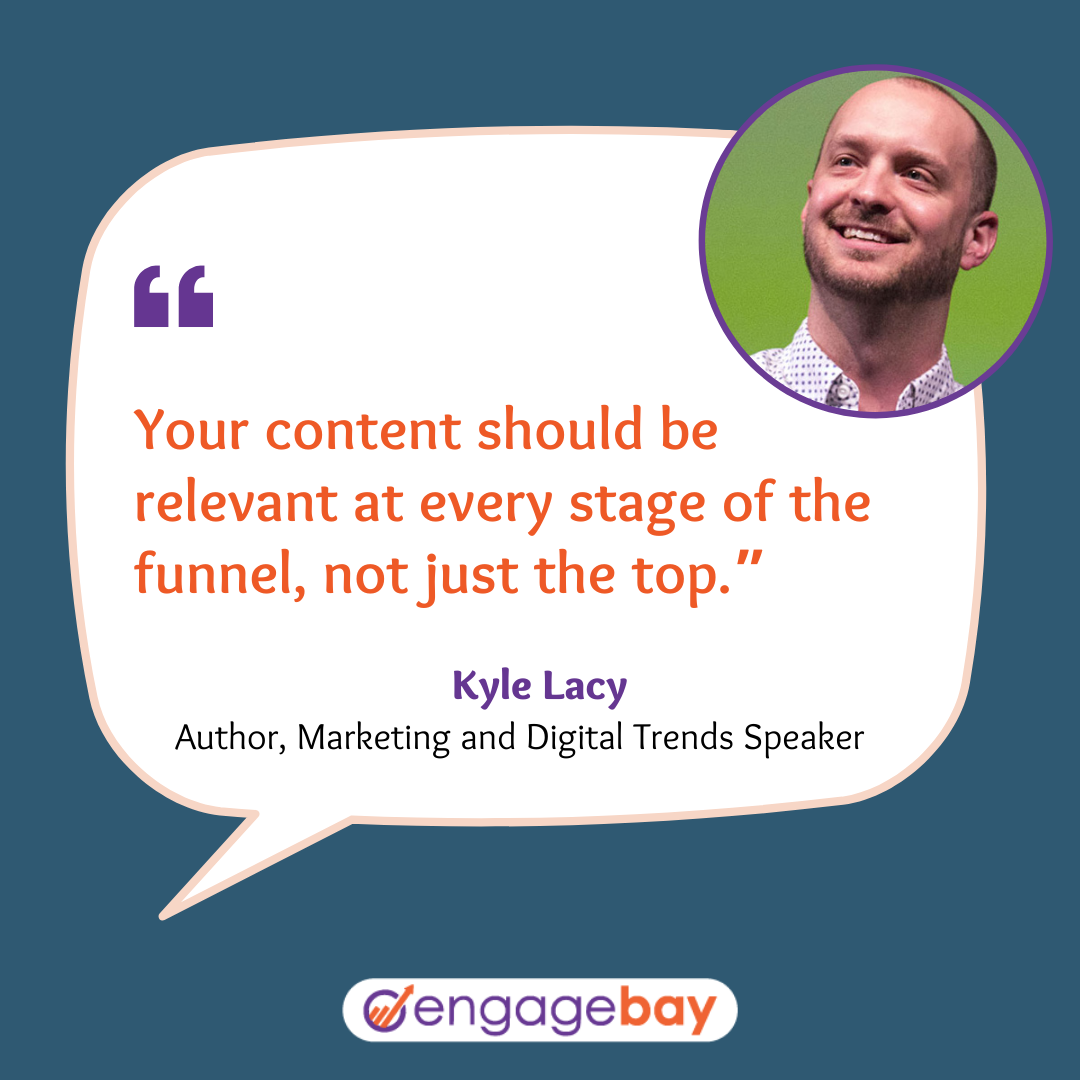 Ready for some CRM inspiration? Uncover the top customer relationship management quotes here!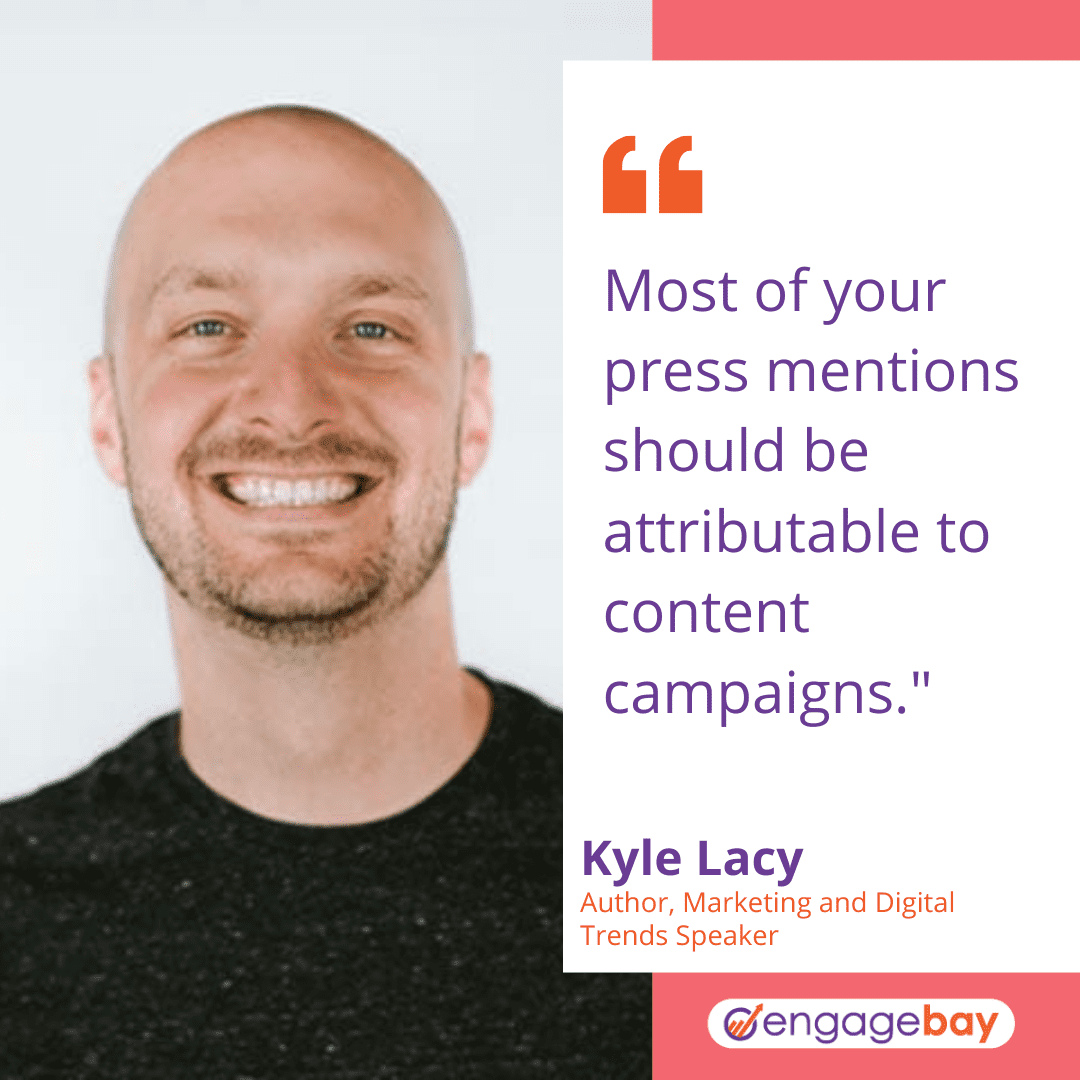 Read also: A Short and Sweet Guide to Content Marketing Automation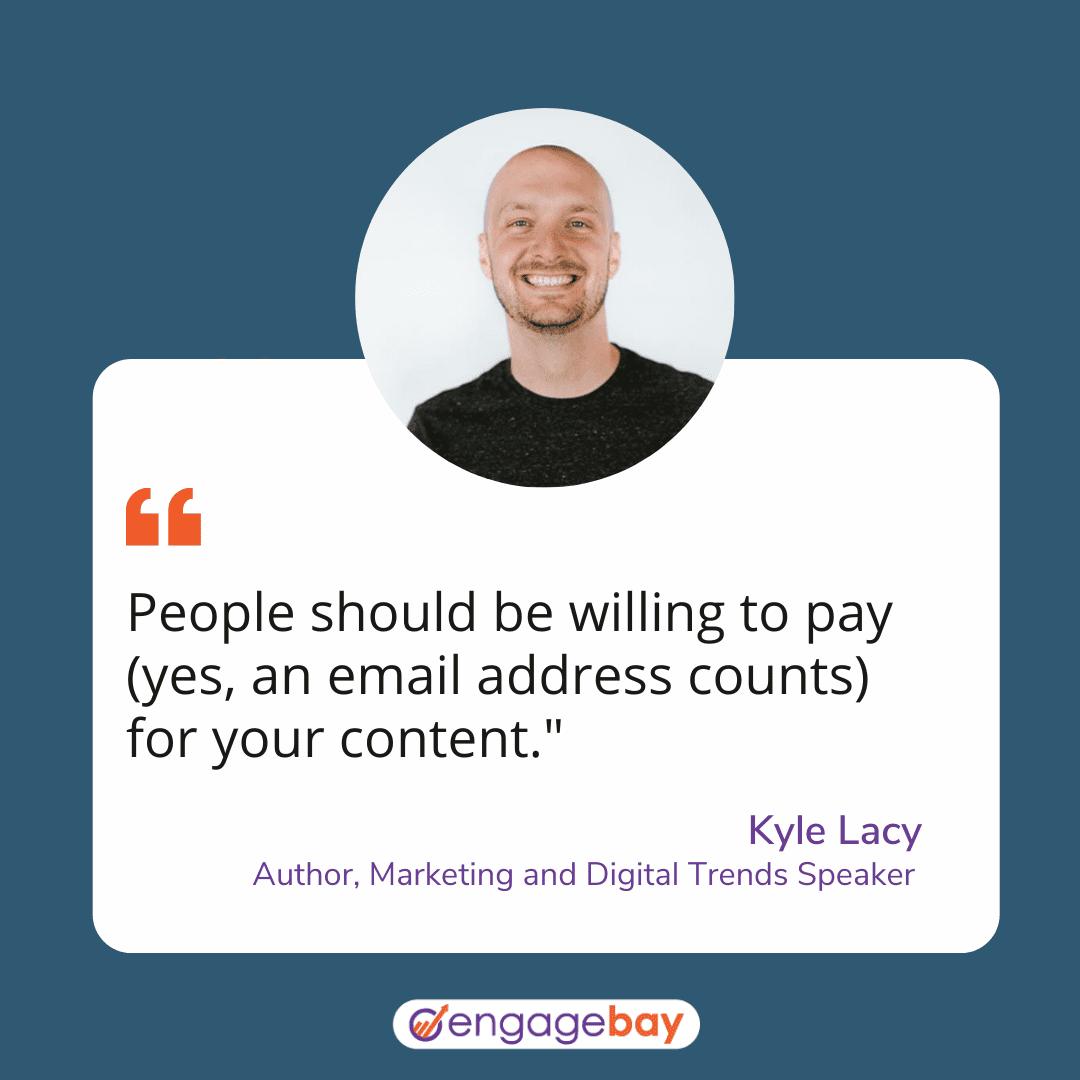 Video is a great way to show off your company's personality. It's high time to give video marketing a try if you haven't.
As per HubSpot's marketing report (2021), video is the primary form of marketing media being created these days, followed by blogs and infographics.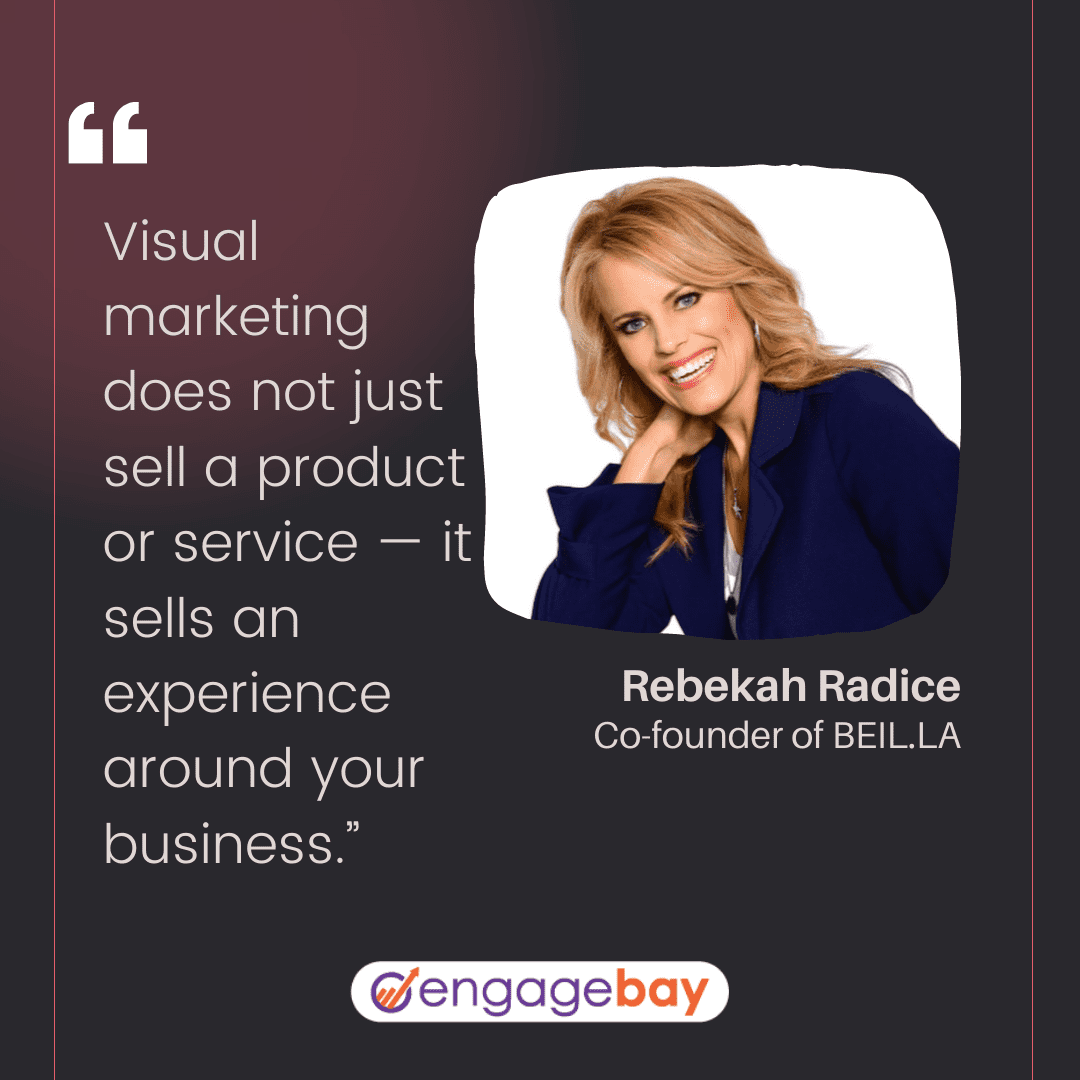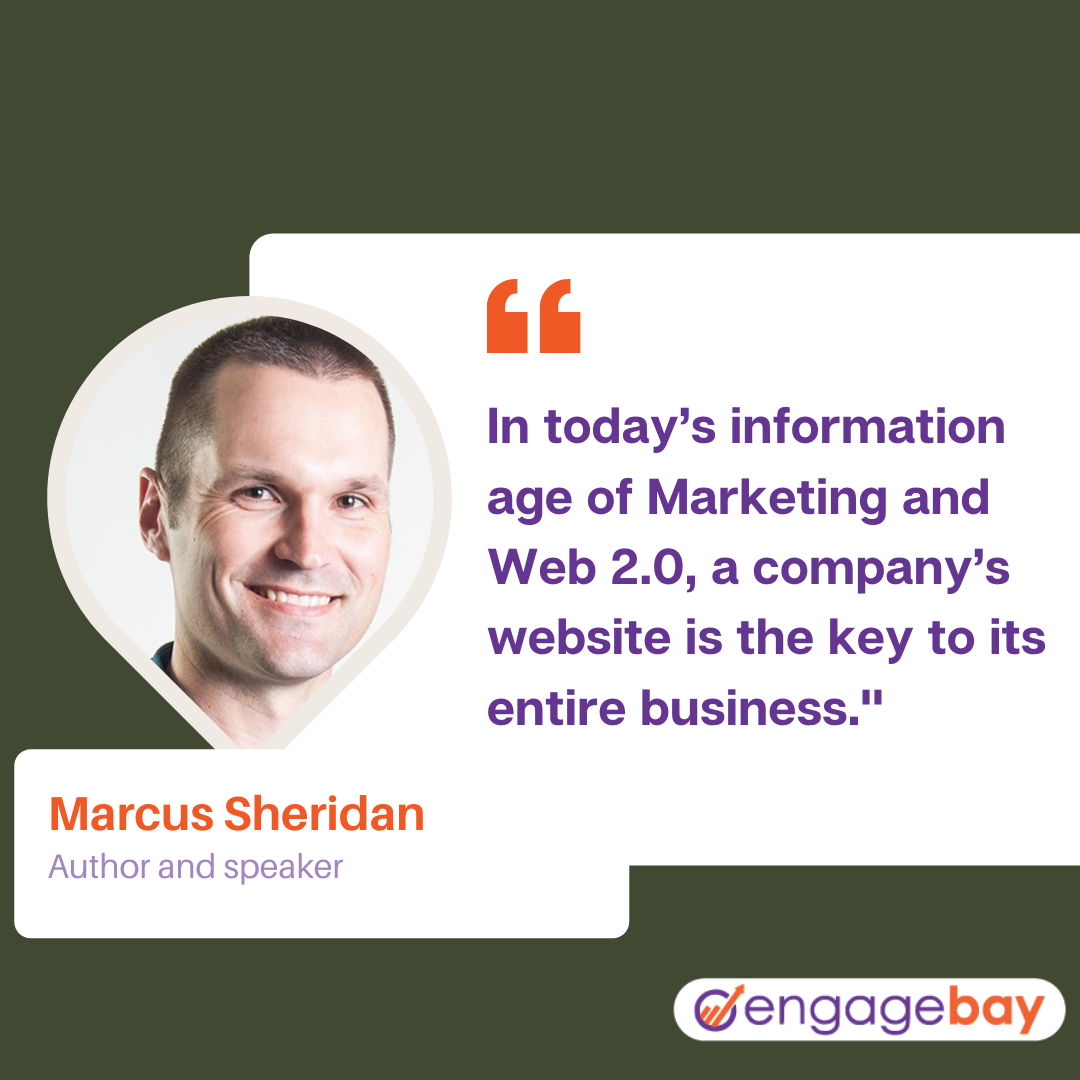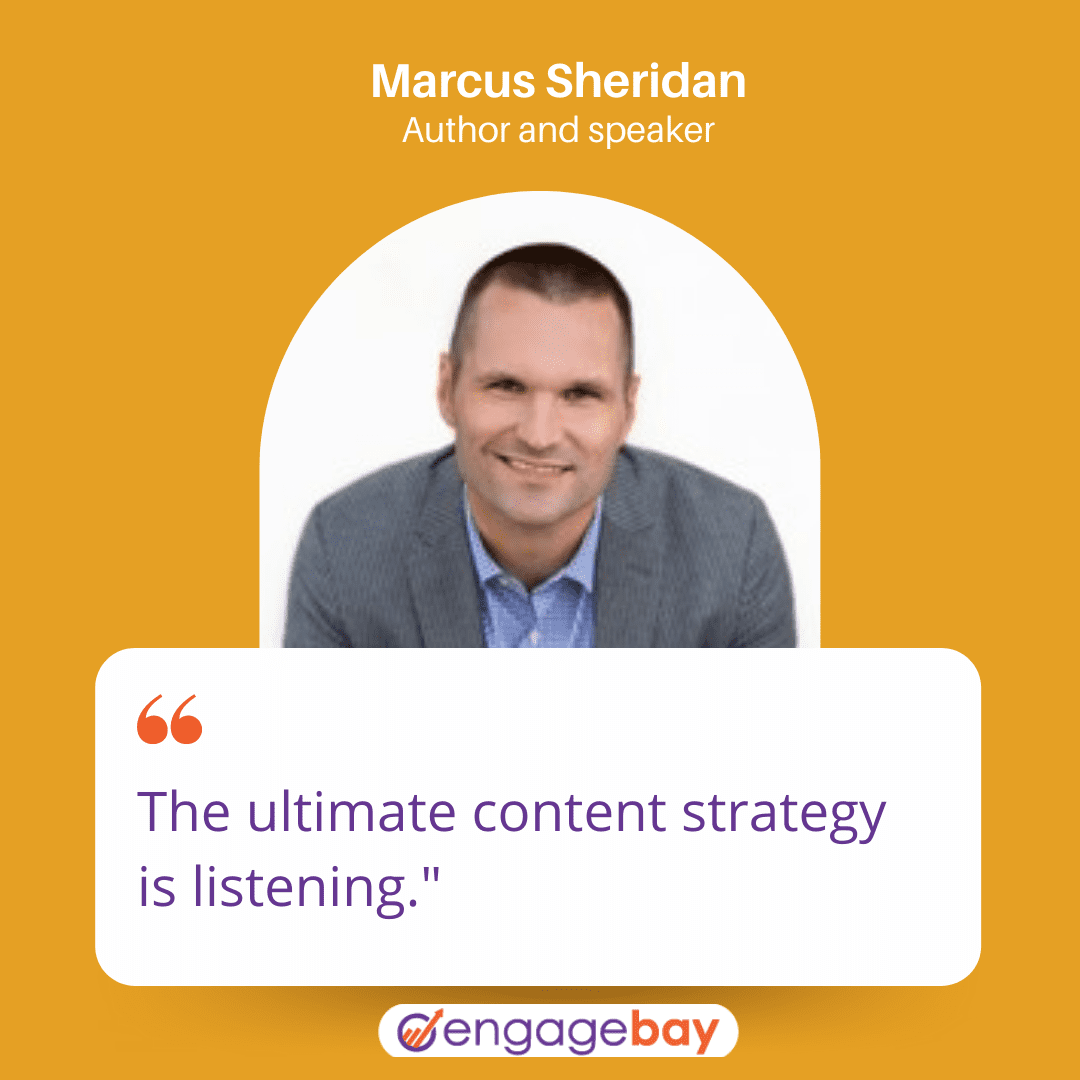 Undoubtedly, content marketing is a great way and the gateway to create brand awareness.
As per Content Marketing Institute's data on B2B content marketing, 60% of marketers say content marketing helps them generate more leads.
70% of marketers say content marketing helps to educate their audience, and 60% say it helps build loyalty with existing customers.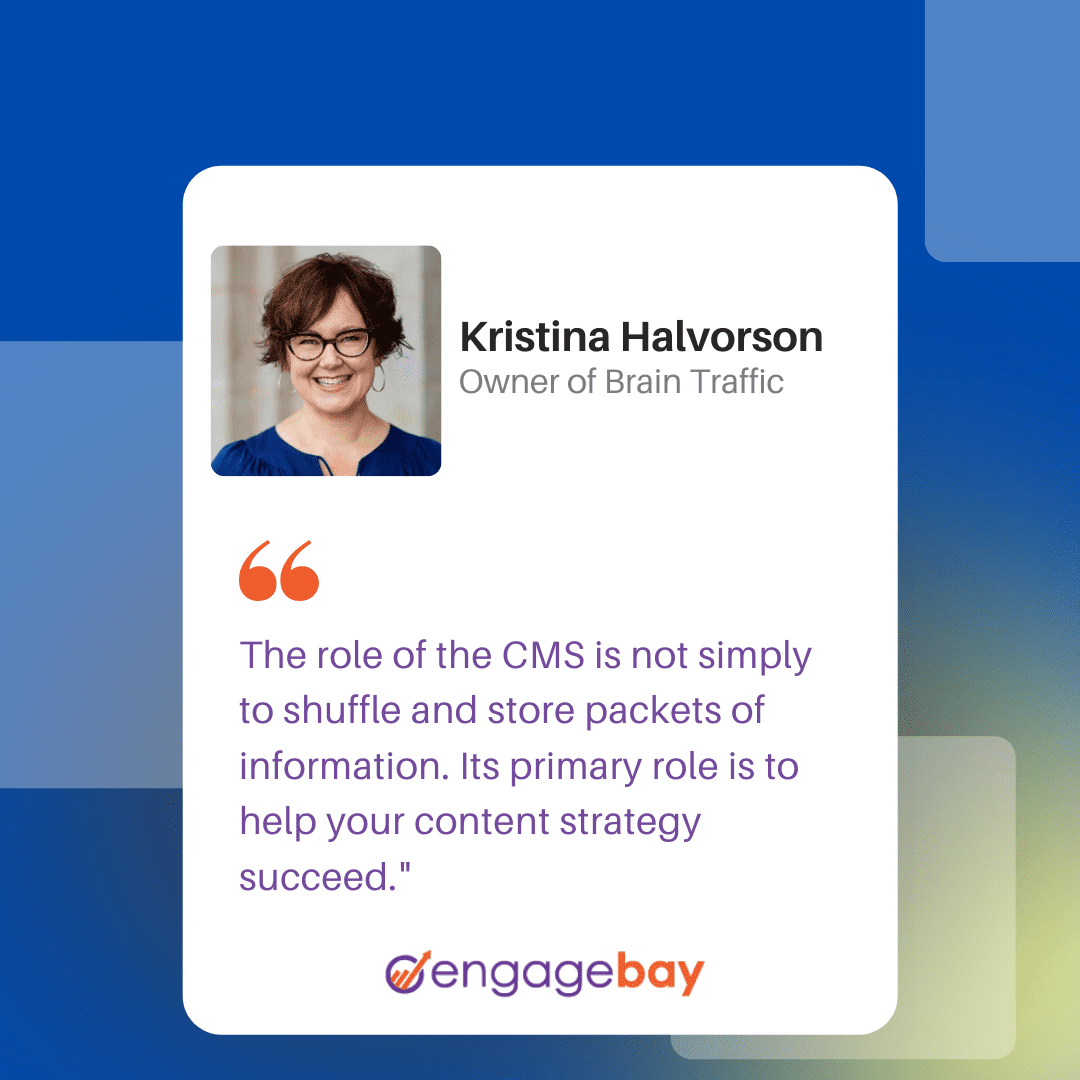 A content management system is basically a content control panel that helps you publish content quickly and track your content performance.
As per the statistics collected by ZIPPIA, 43.6% of websites are built with customized content management systems.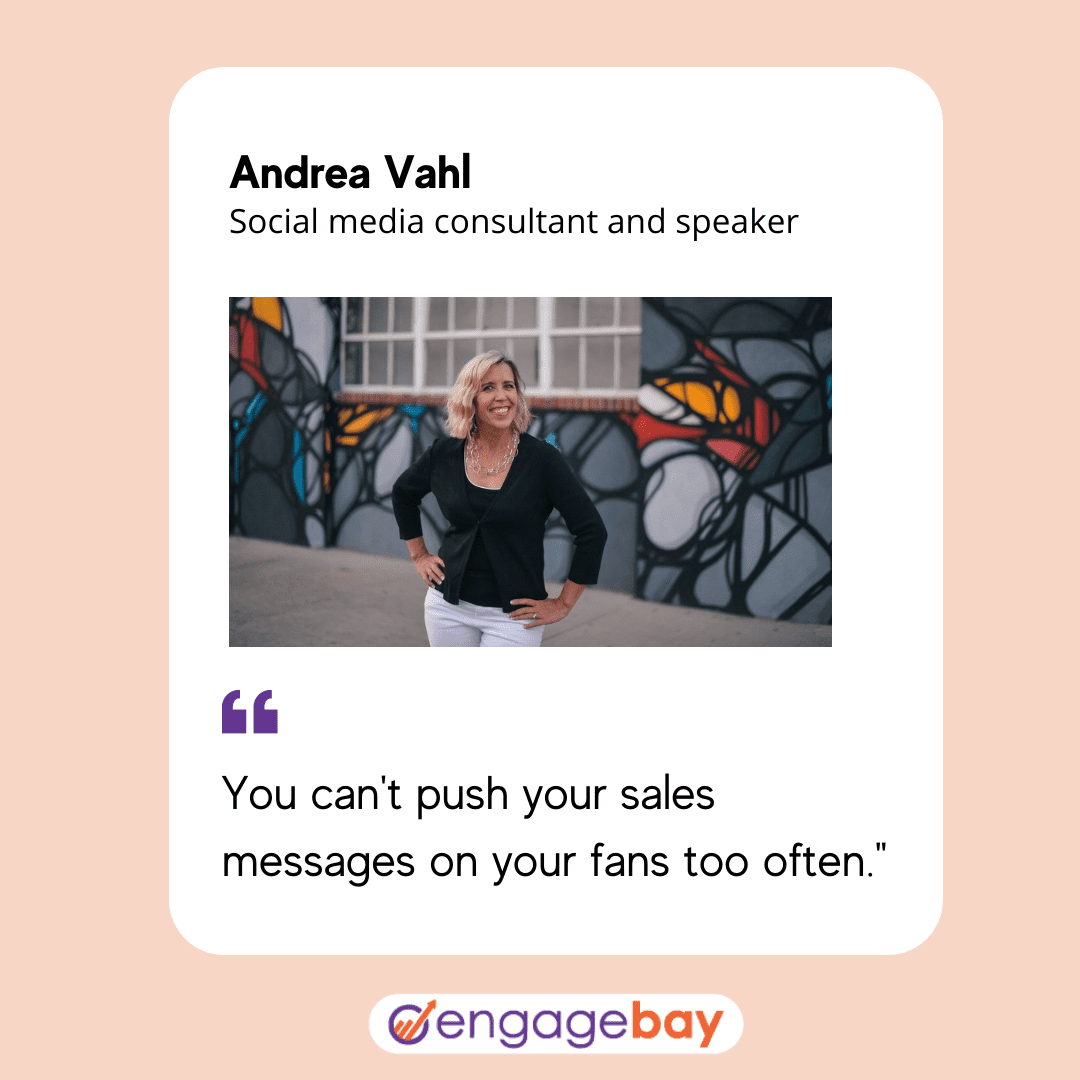 You are missing out on a lot if content marketing is not part of your marketing strategy.
As per the Content Preferences survey by Demand Gen, a lot of people today feel overwhelmed by the sheer volume of content being published online. However, a lot more people say they go through three to five pieces of content before they begin engaging with the brand.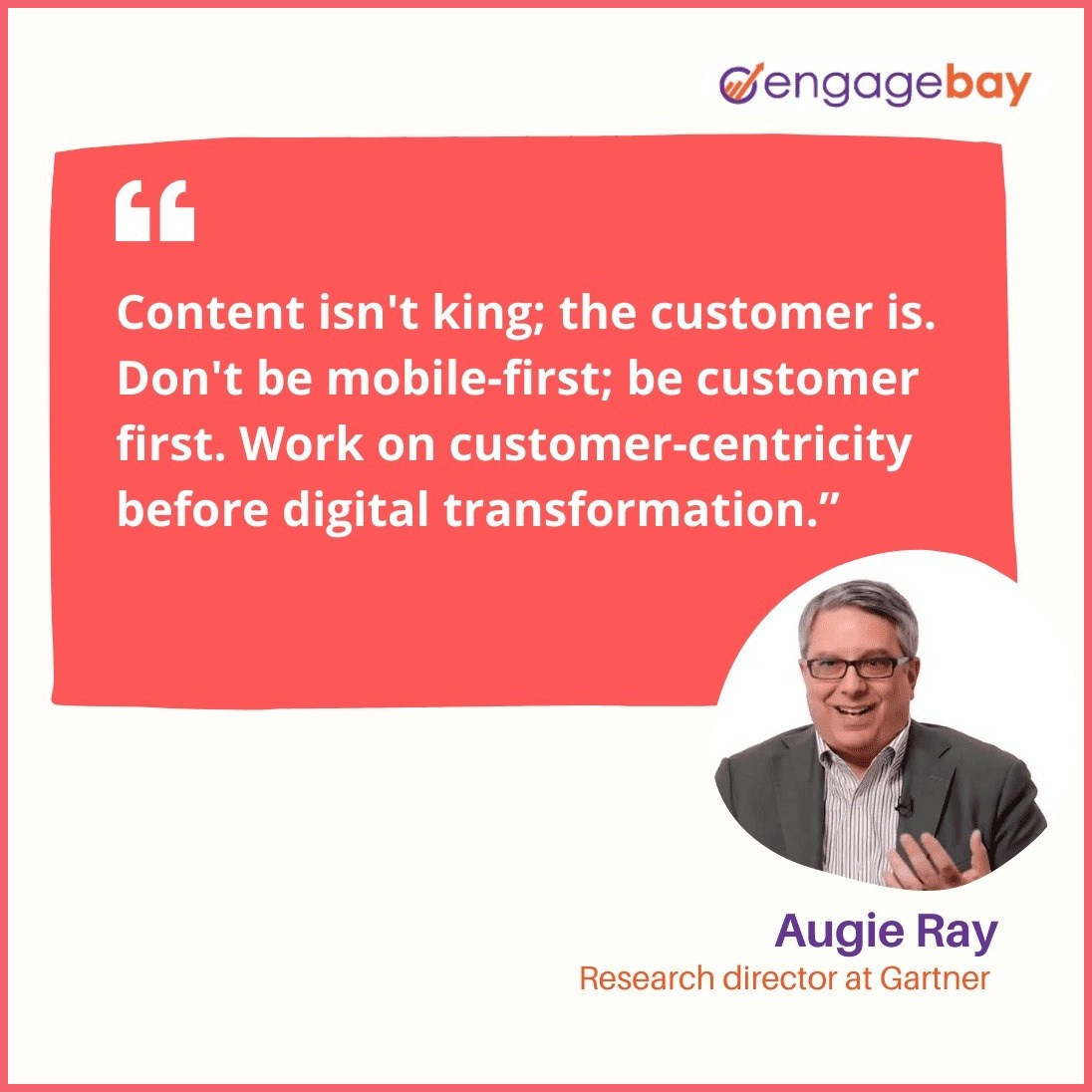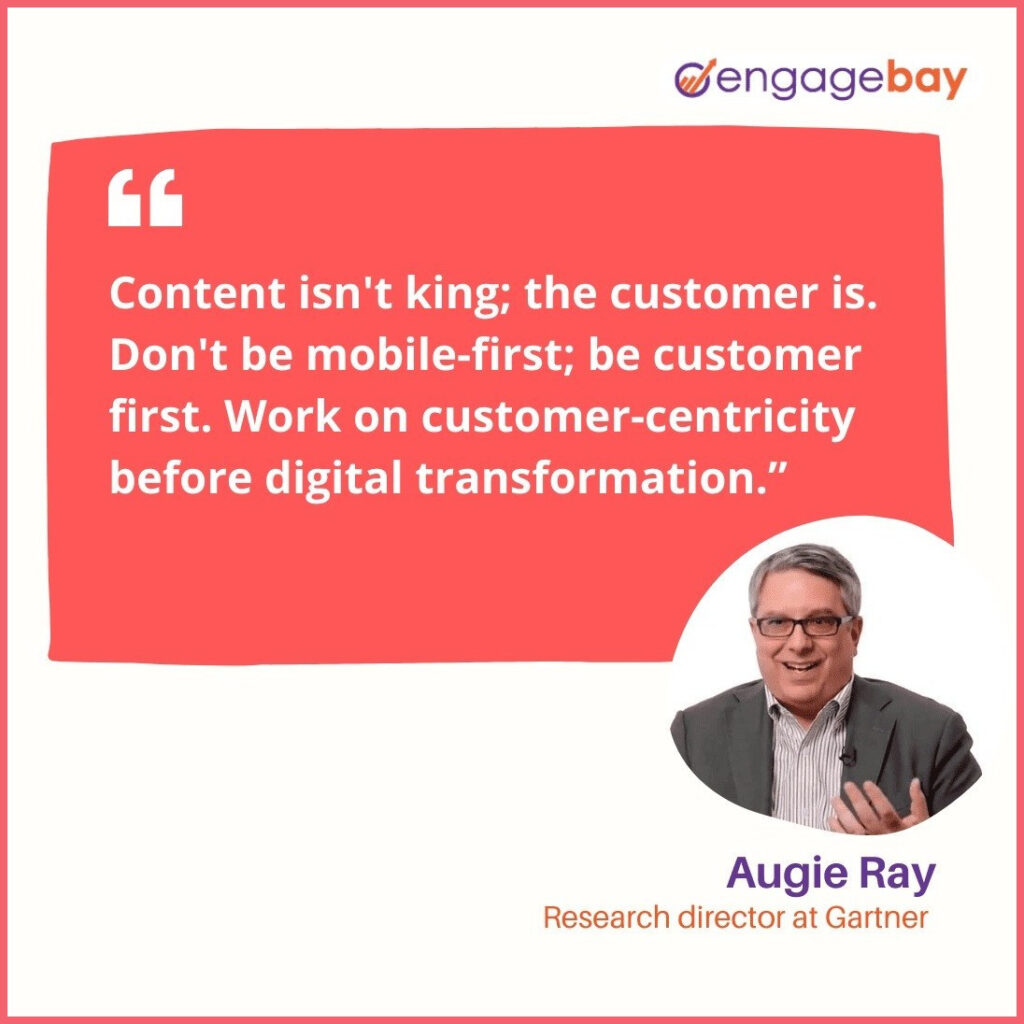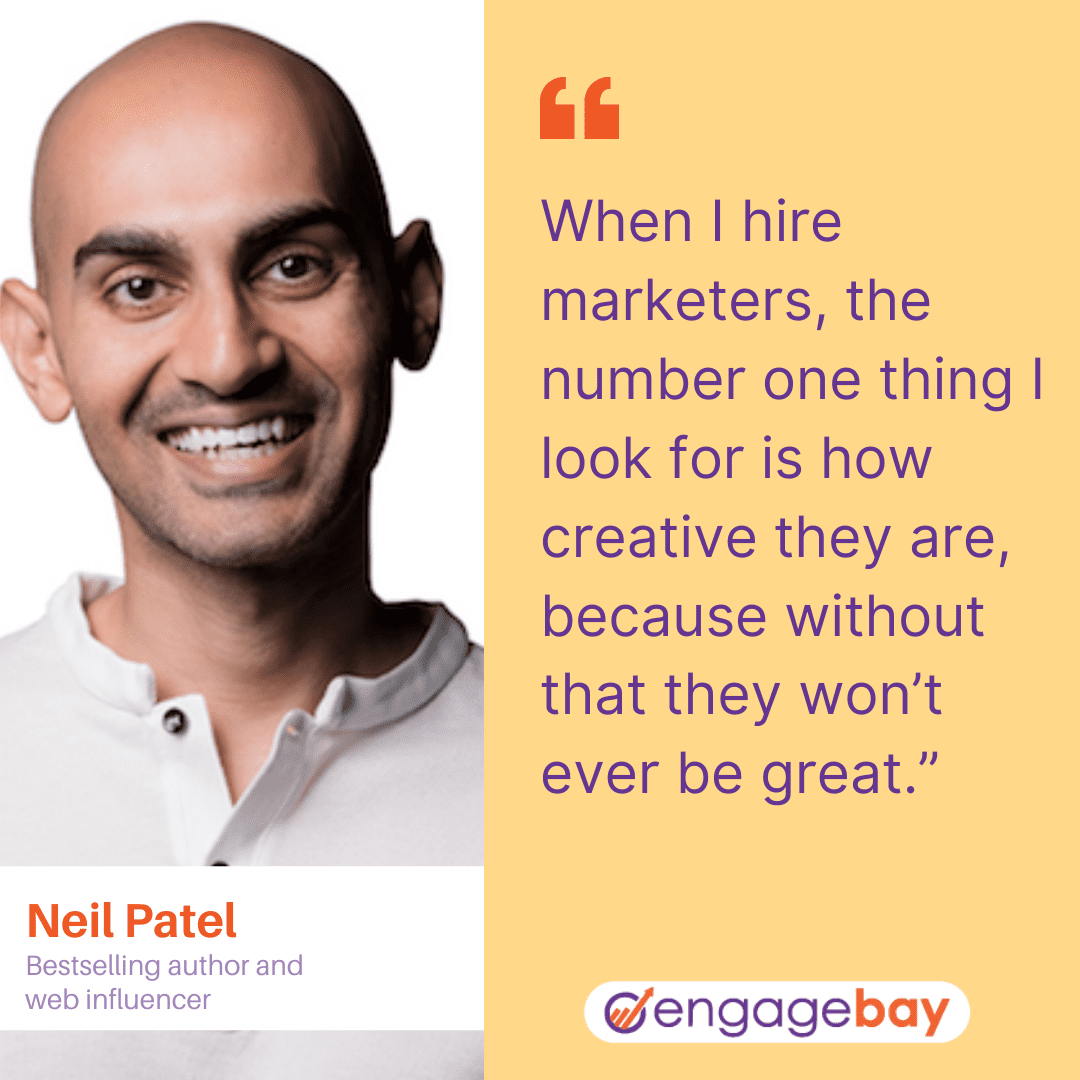 Content marketing is always fun if you know the right way to do it.
As per the Content Marketing Institute's data on B2B content marketing, 31% of B2B marketers reported that content marketing was a success for them in the last 12 months.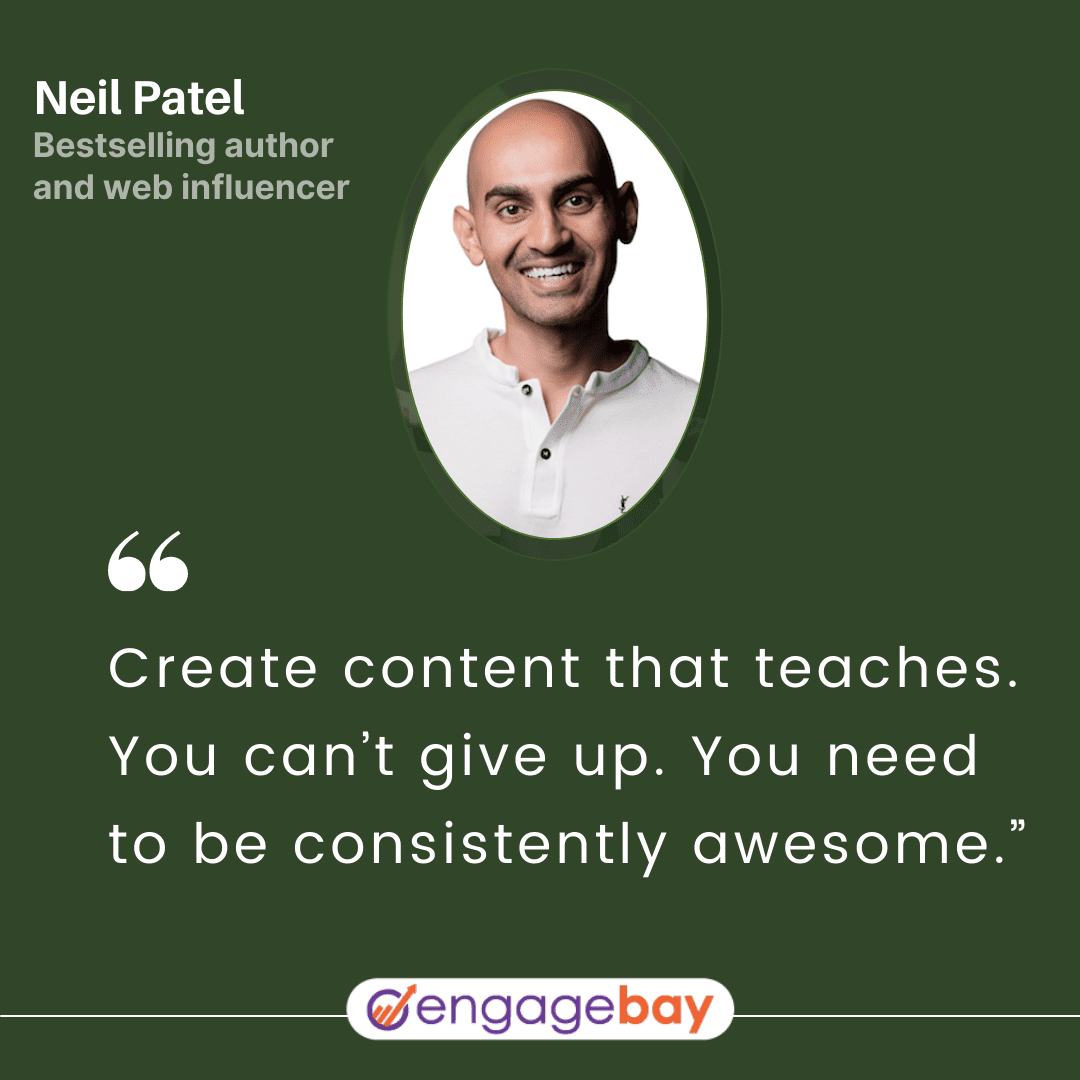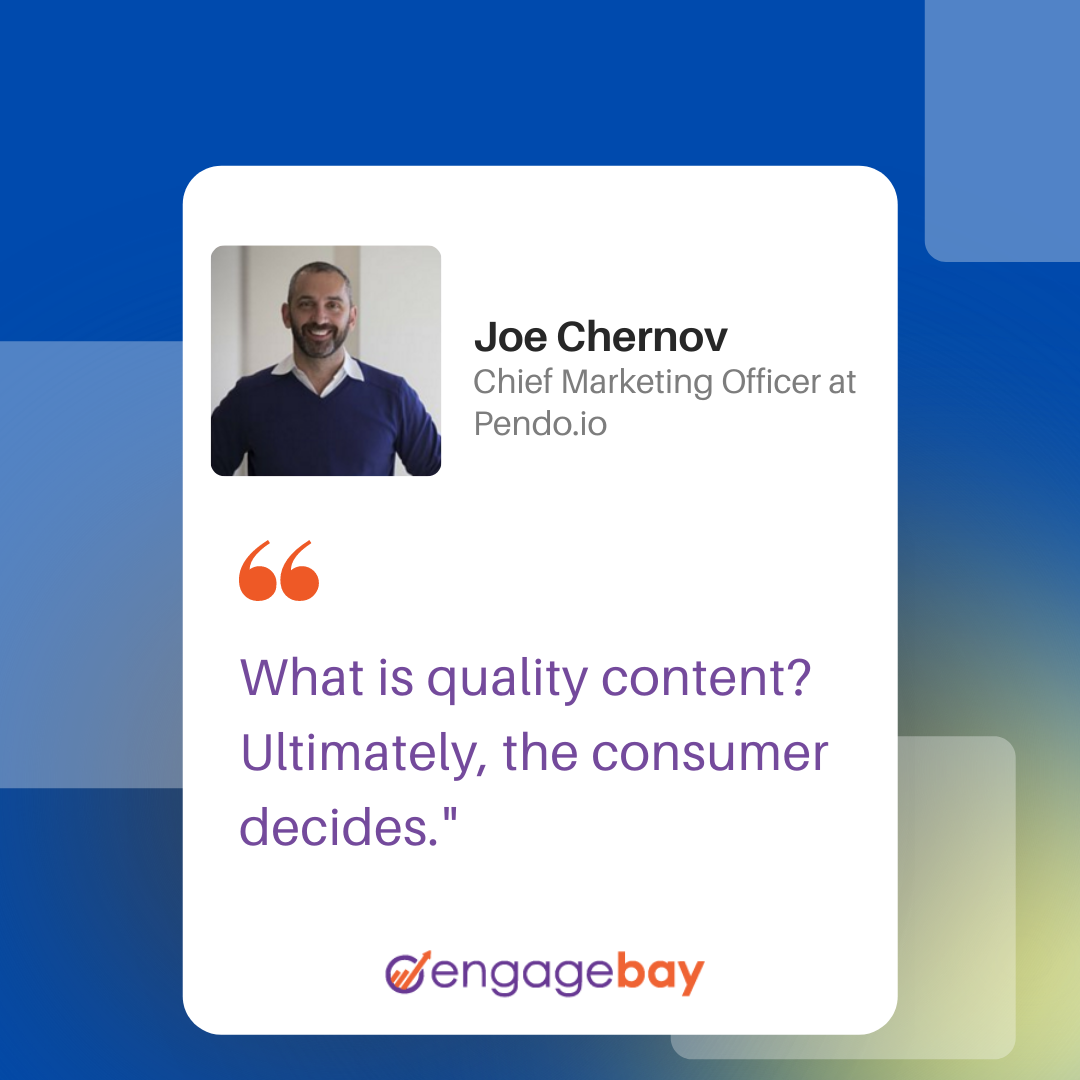 There's no doubt about it, inbound marketing is the way of the future.
According to HubSpot's State of Inbound report, inbound marketing generates 54% more leads than outbound marketing.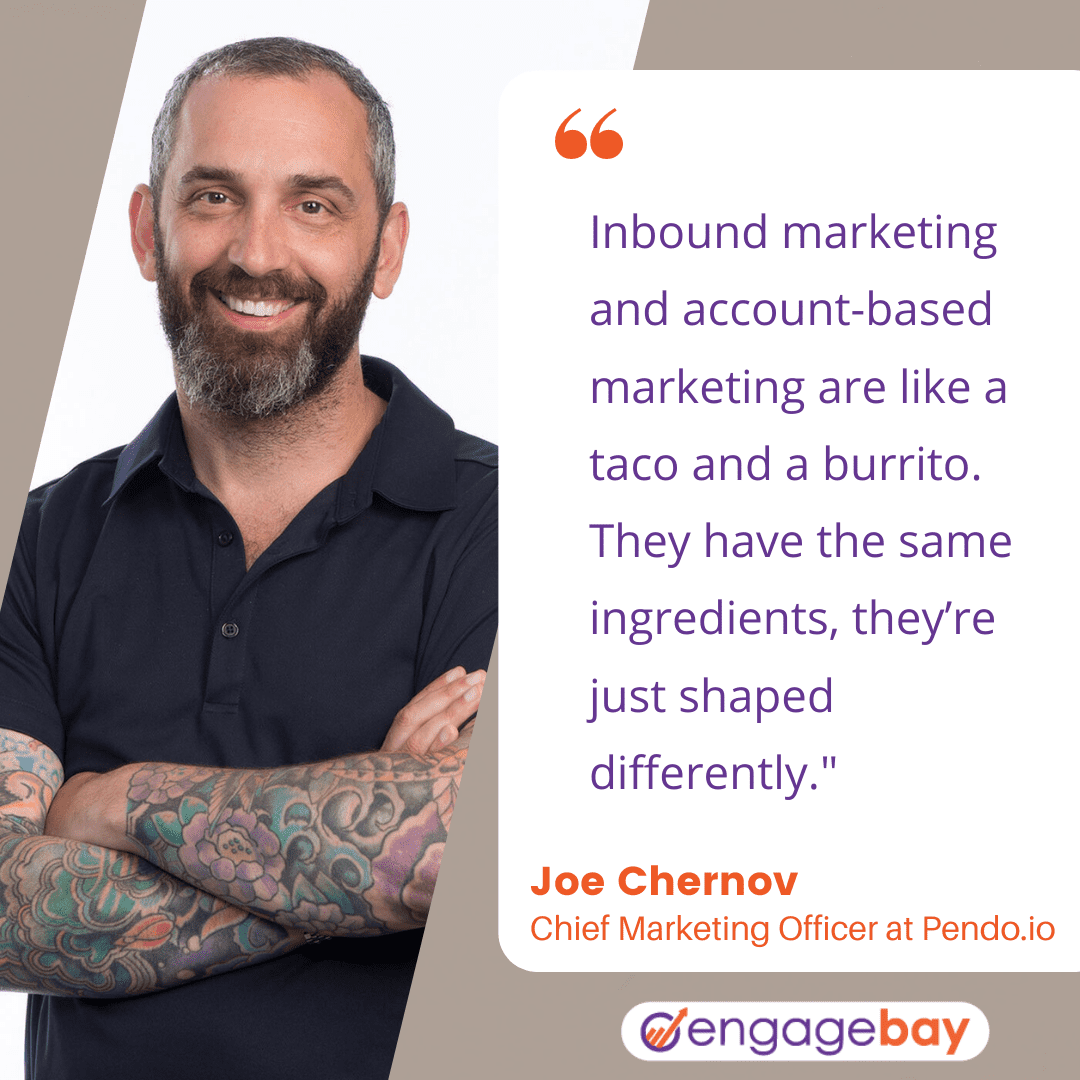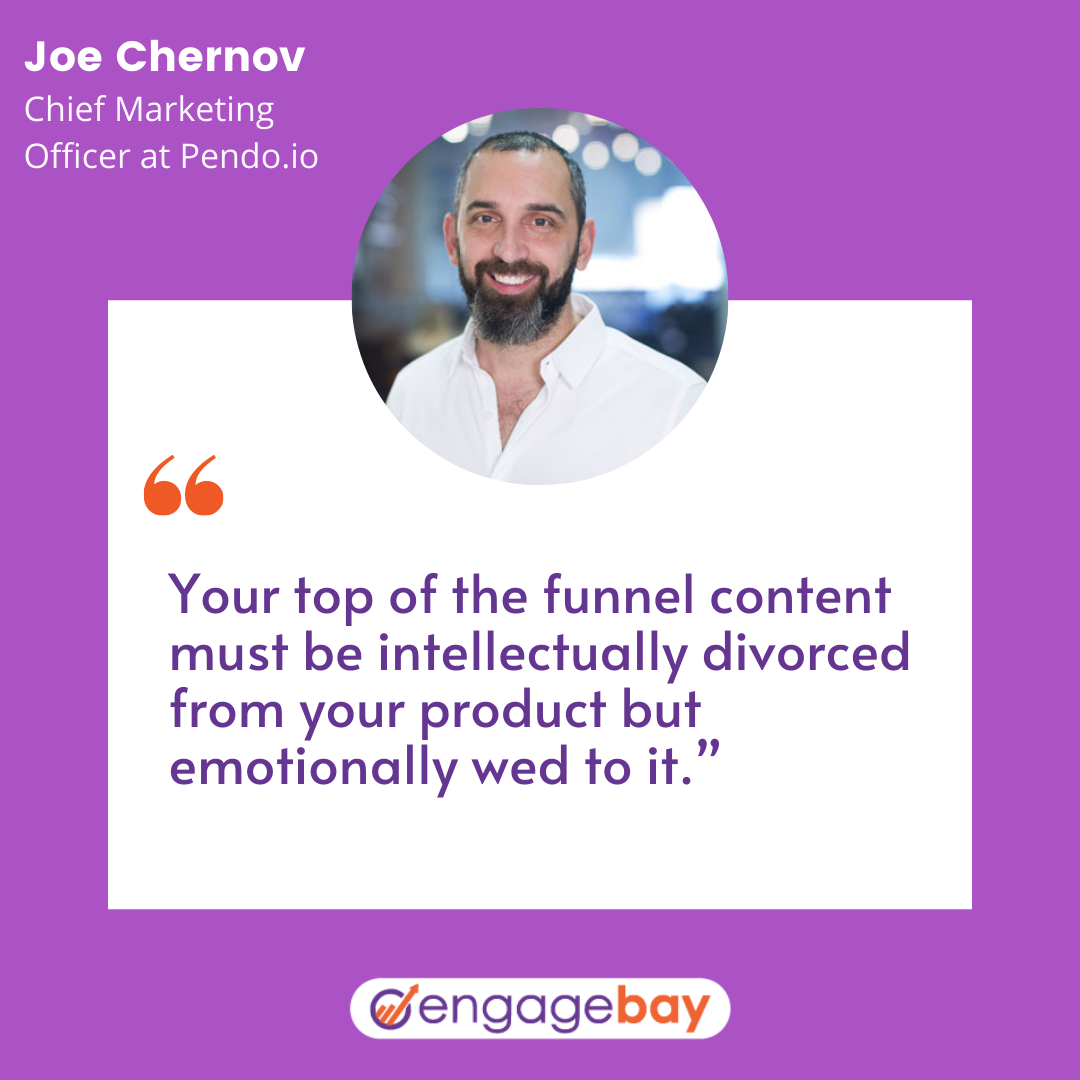 Most people think that search marketing is all about optimizing your website for Google. However, there's more to it than just that. In fact, search marketing is a complex field that encompasses many different strategies and tactics.
Have a look at this blog by Smart Insights to know more about what is search marketing and how it works.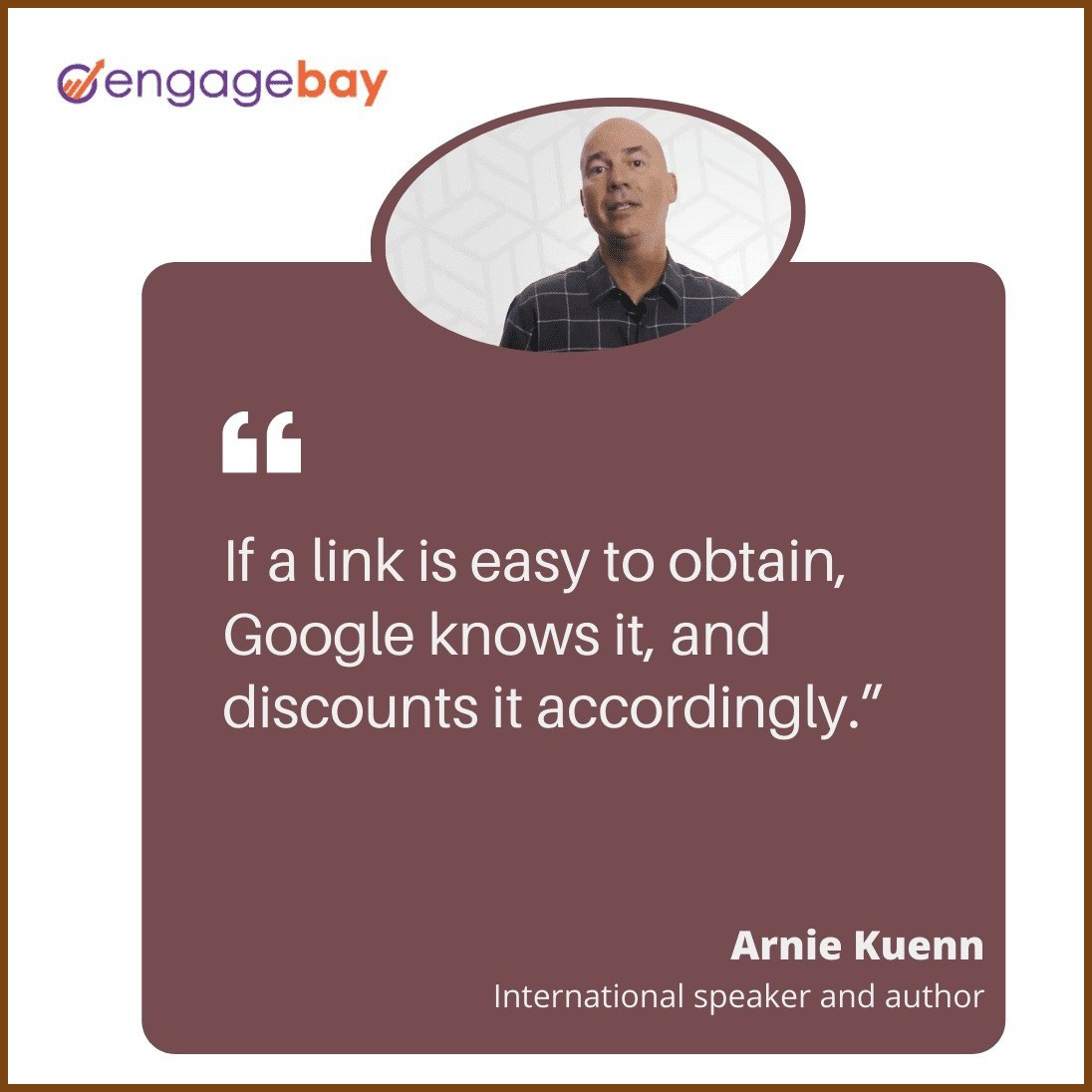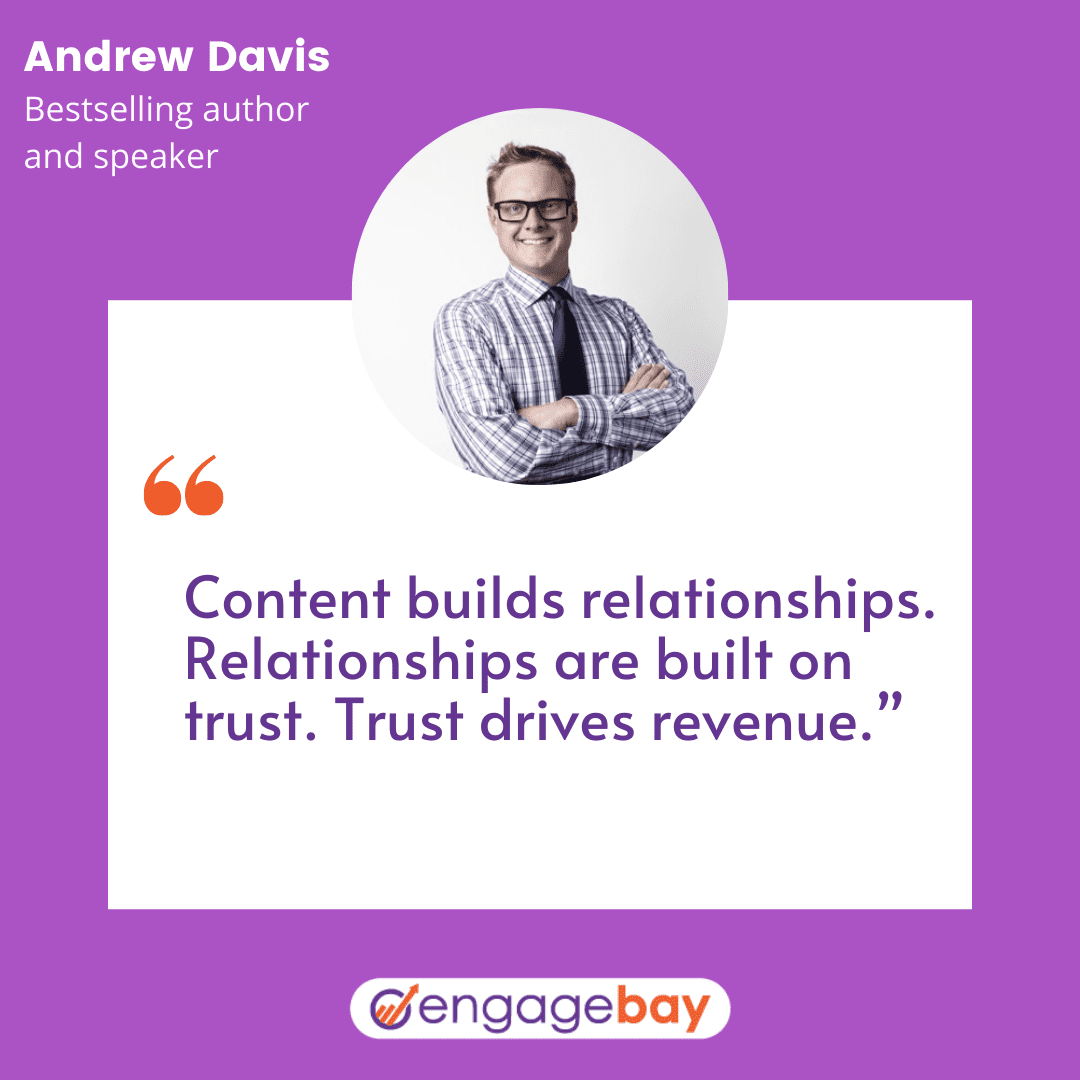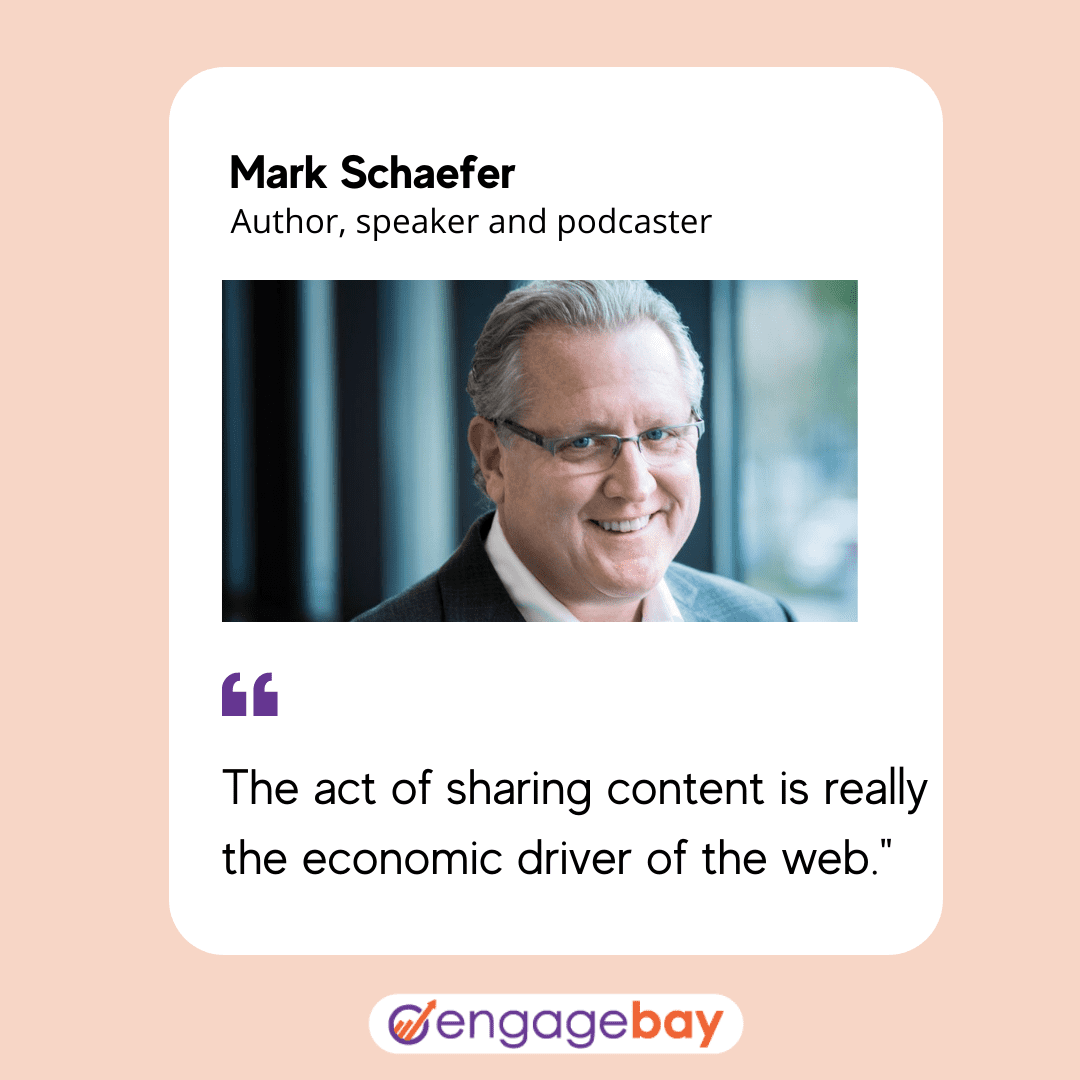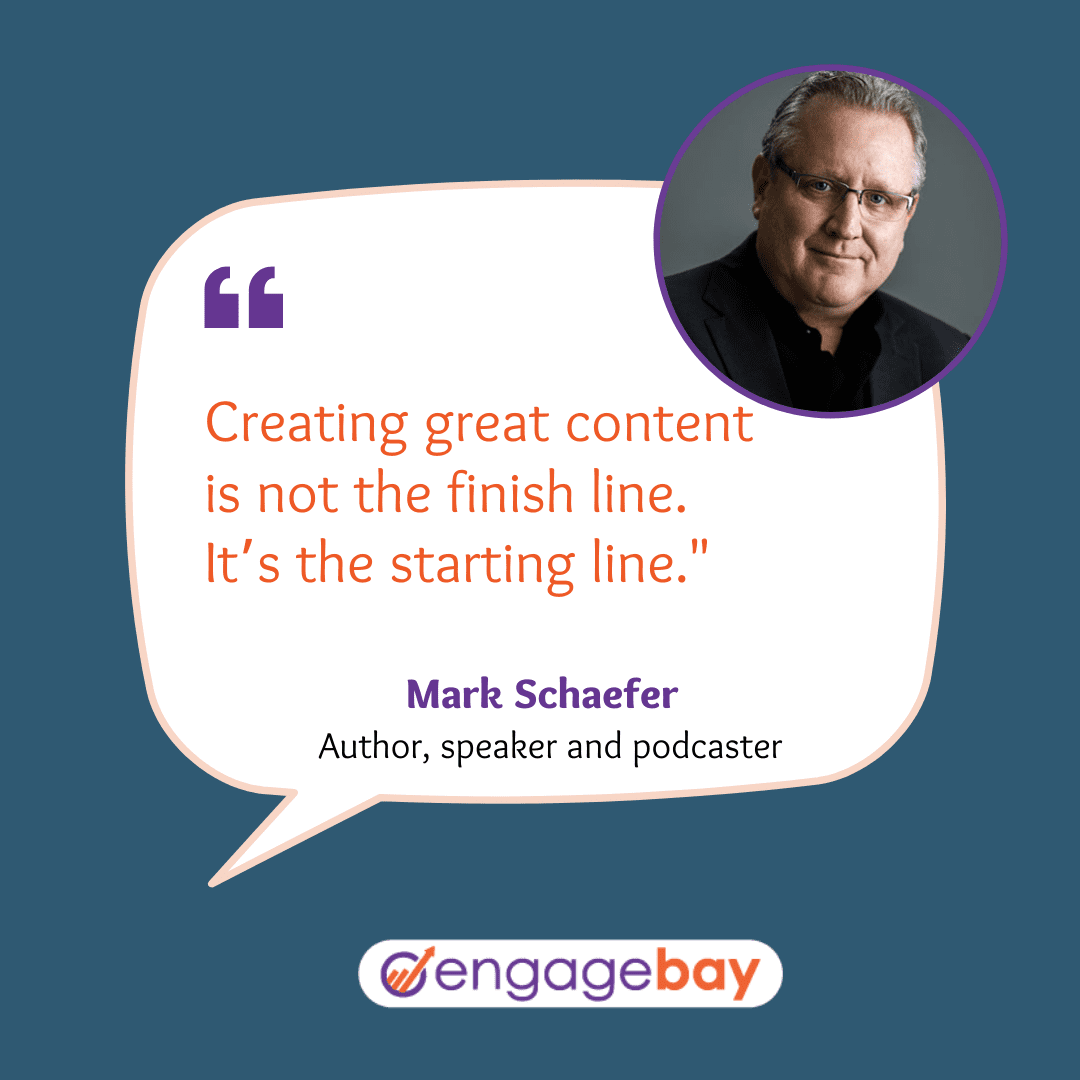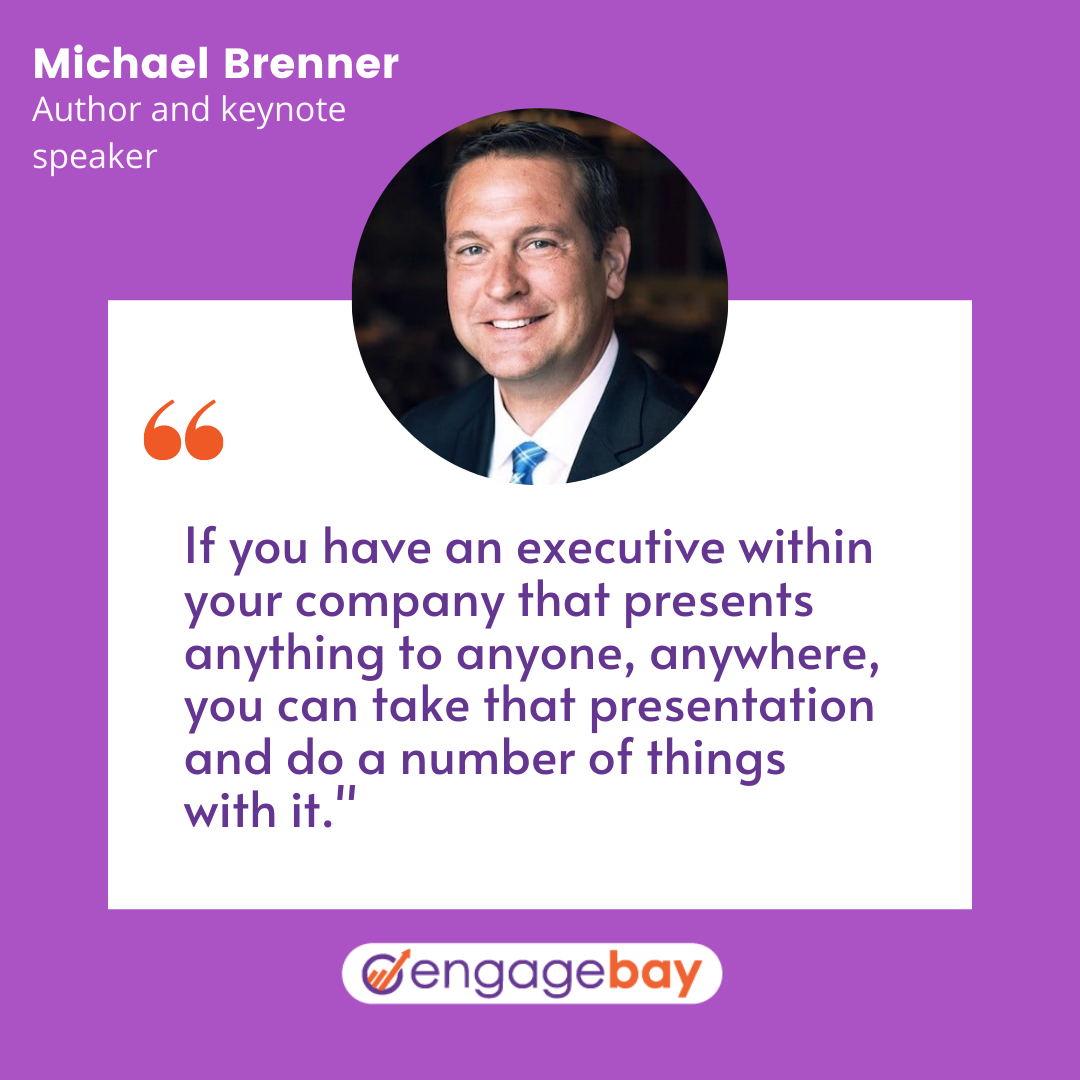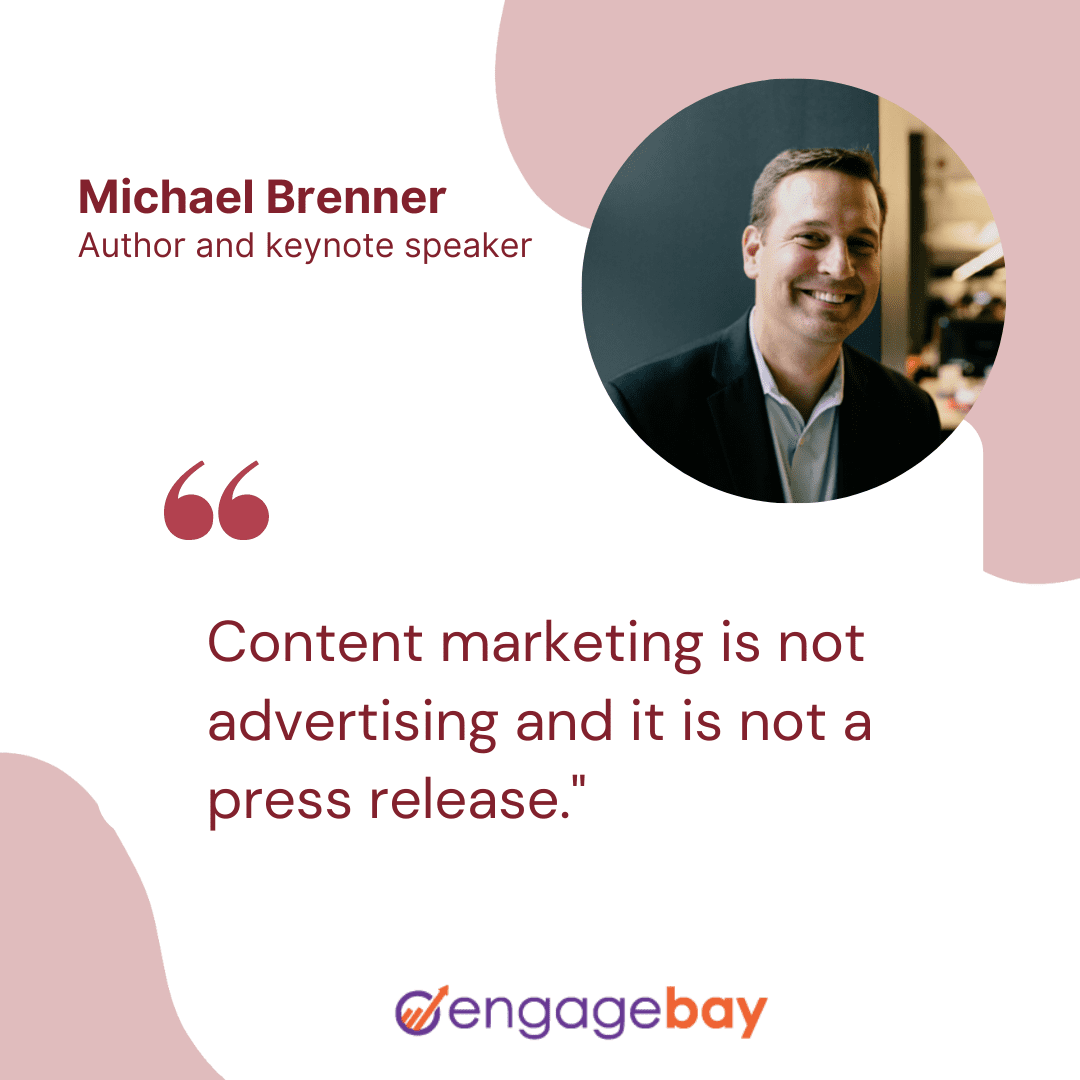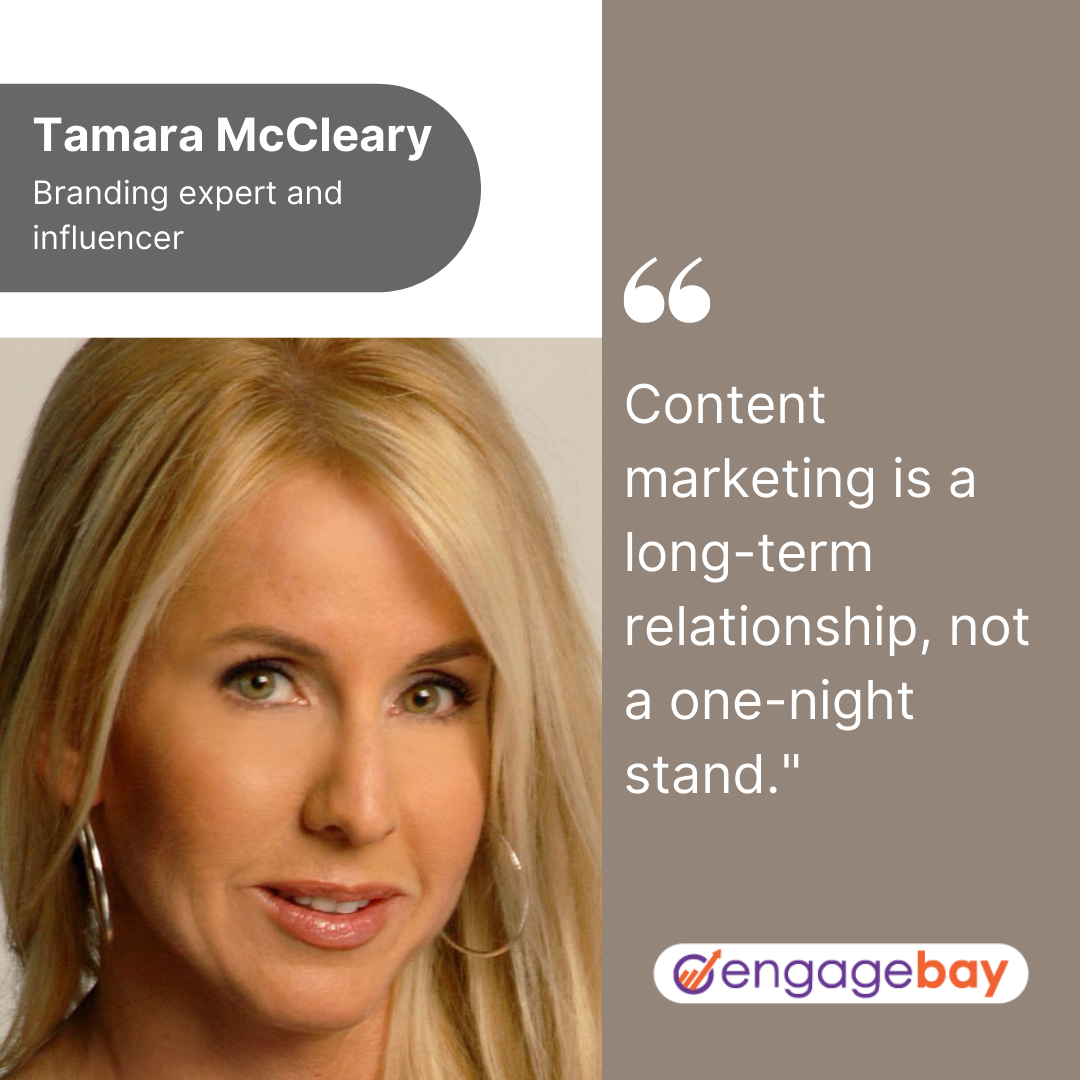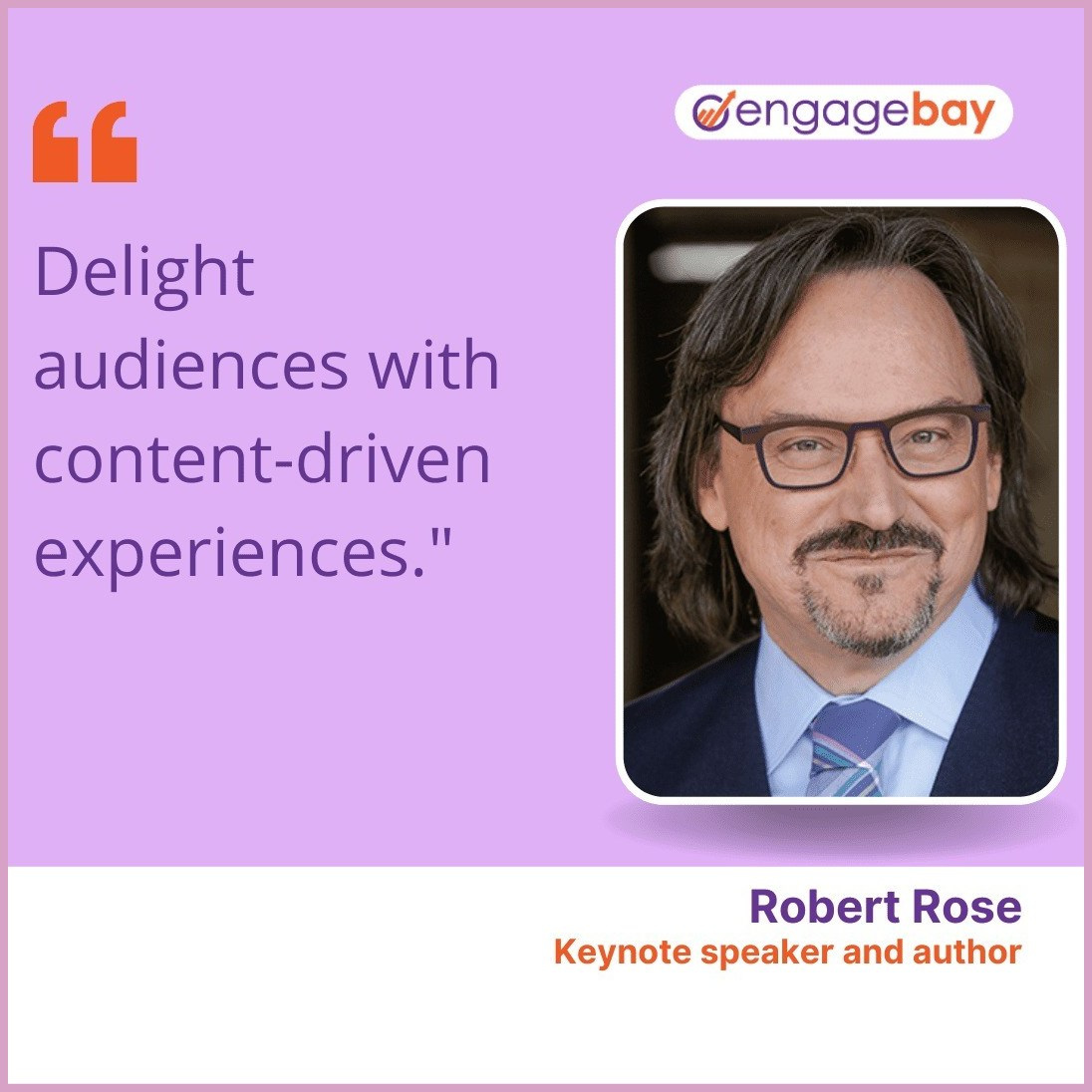 Always keep in mind that when it comes to content marketing, it's important to remember that Quality > Quantity.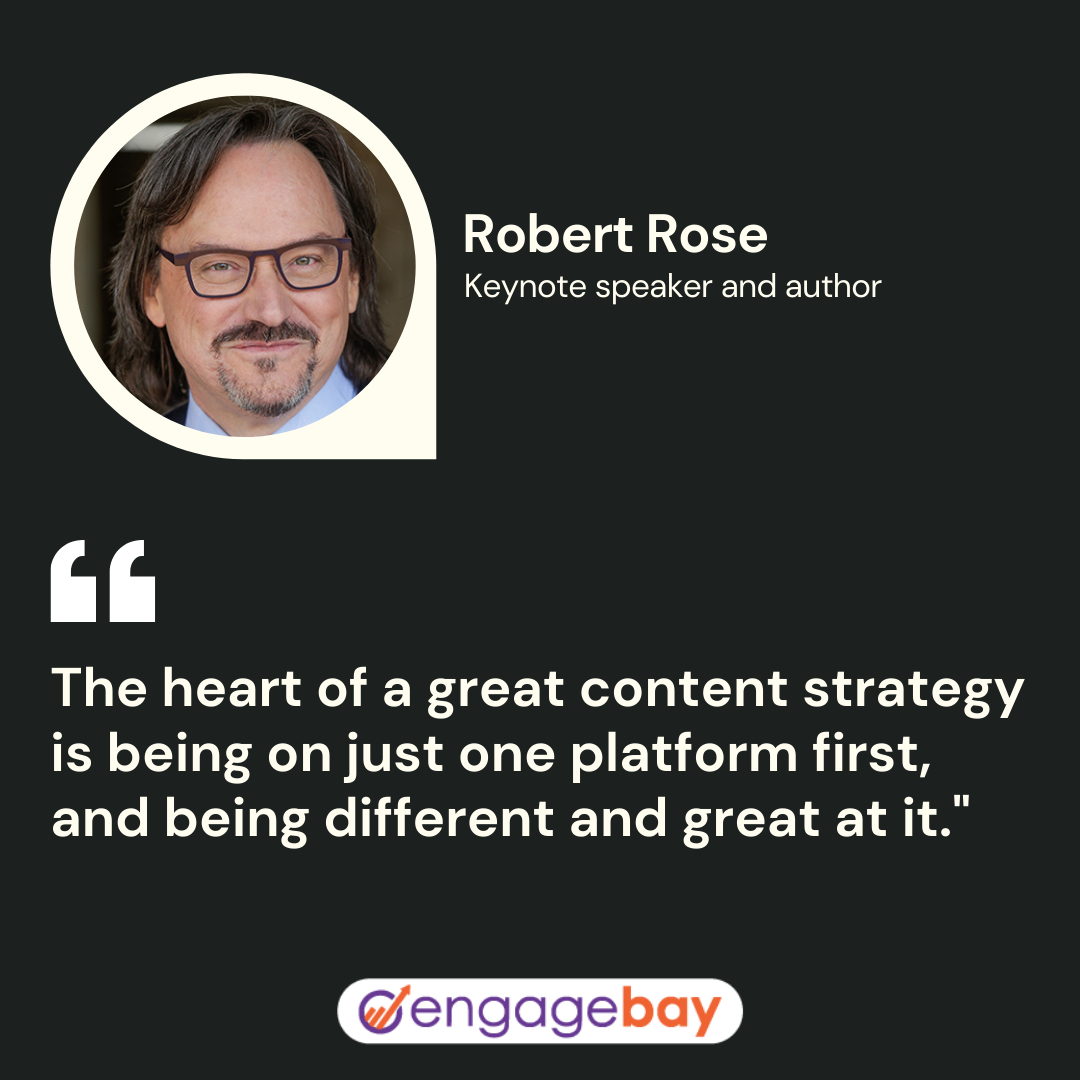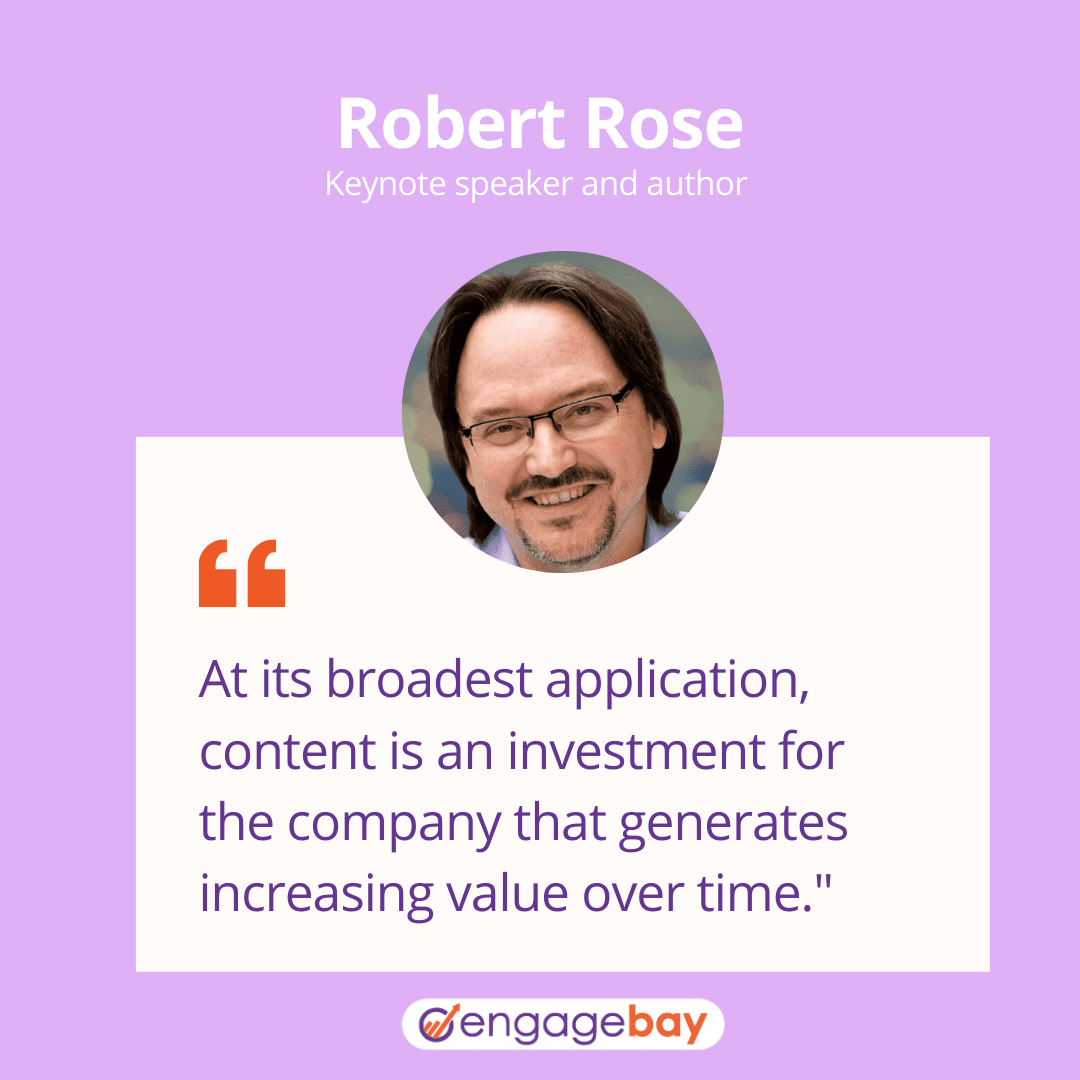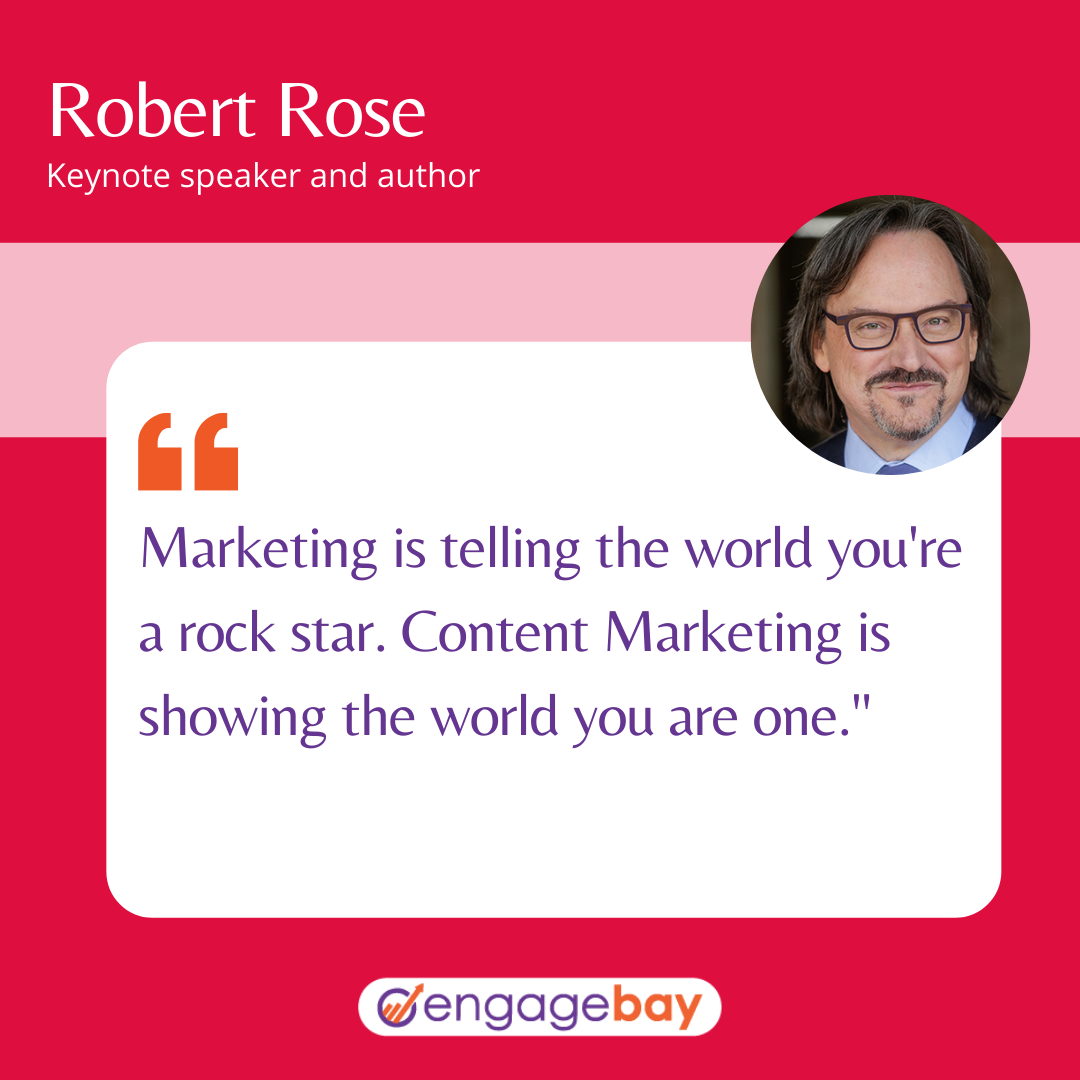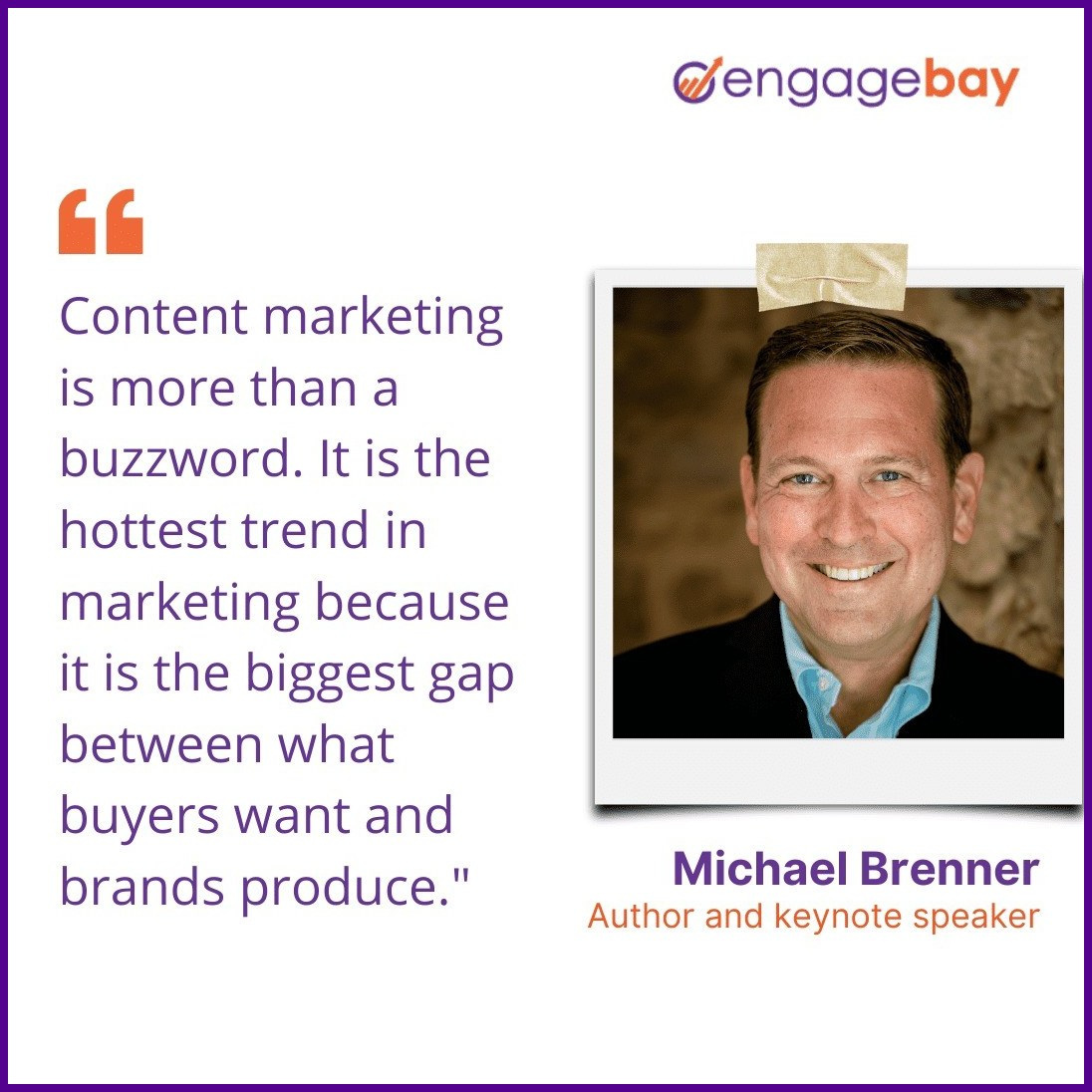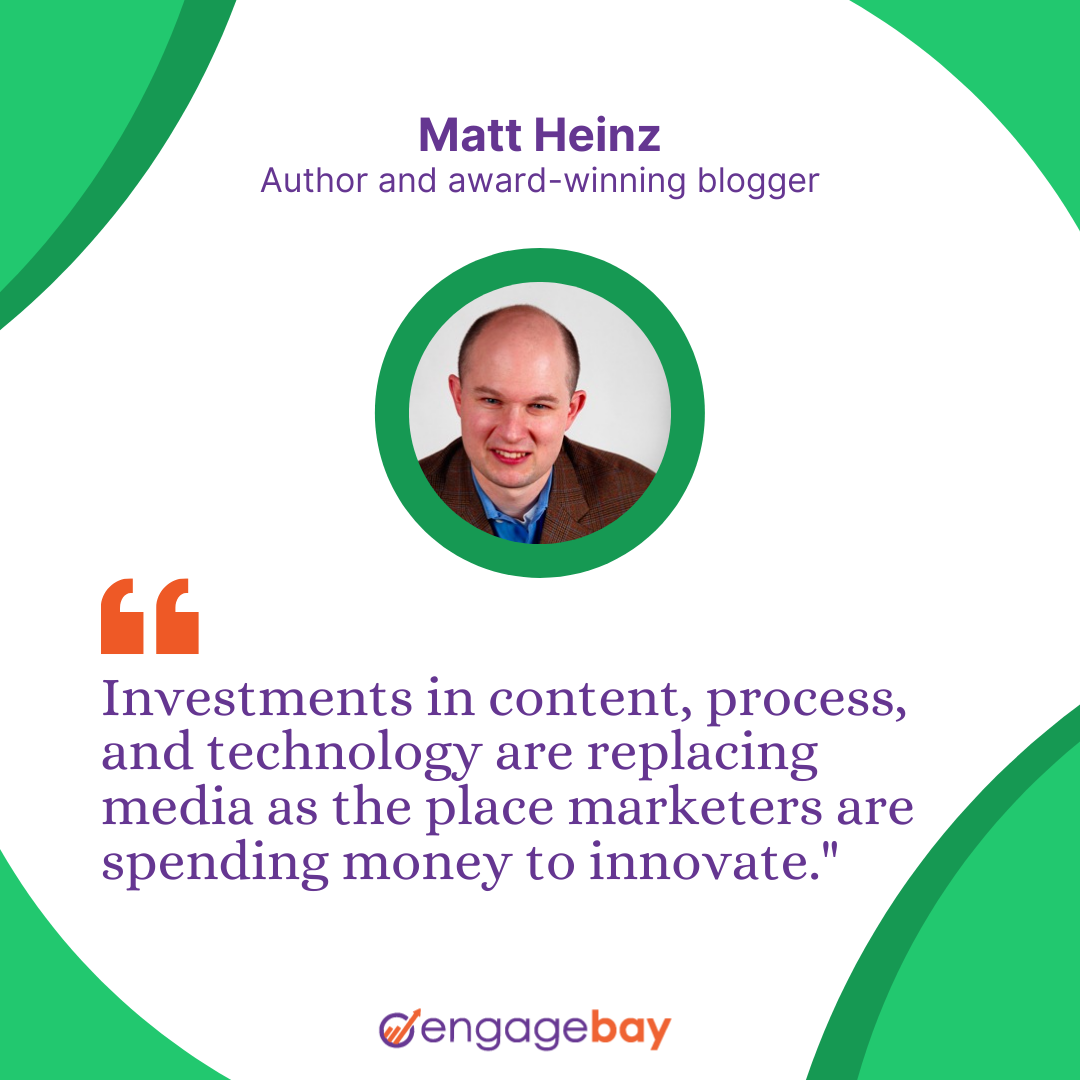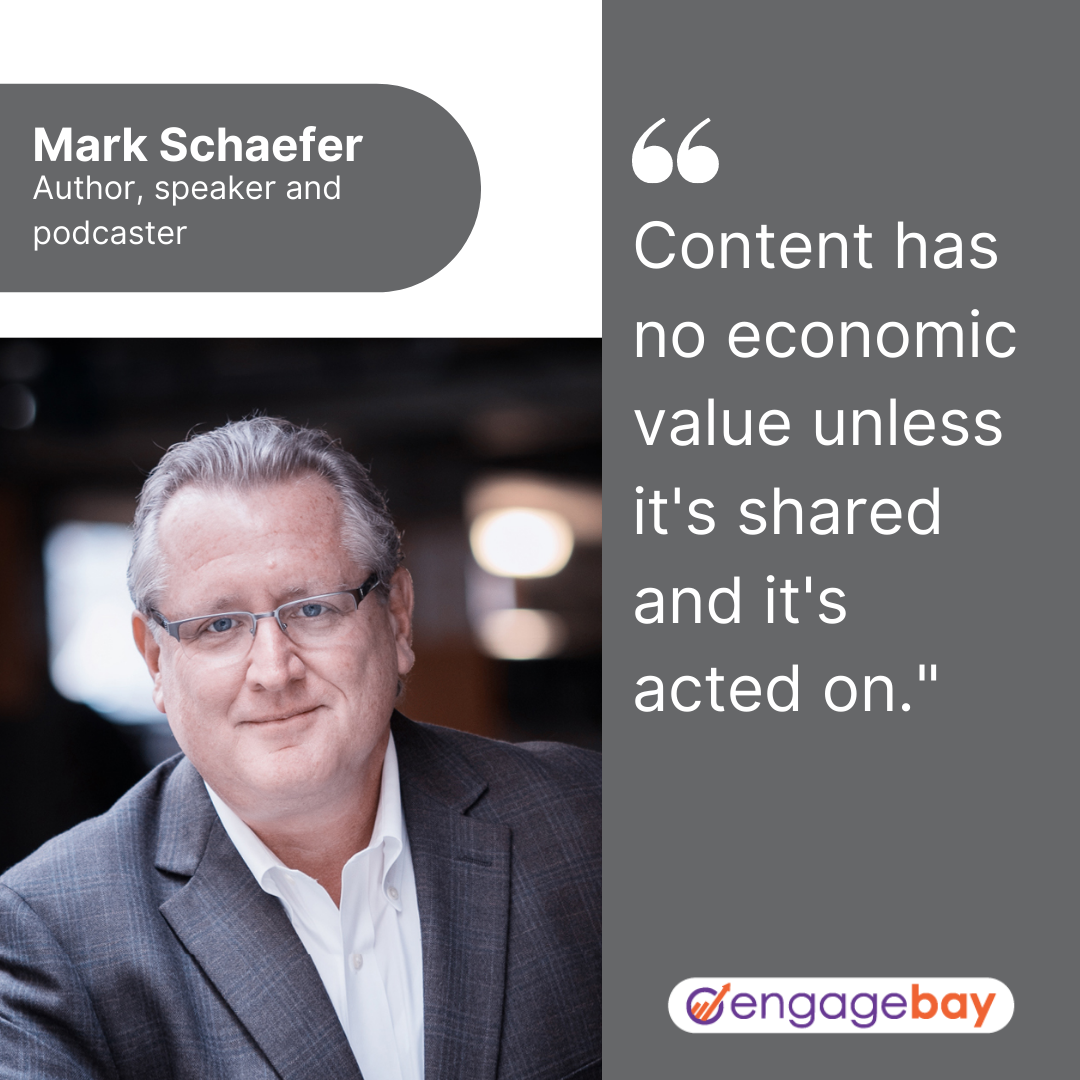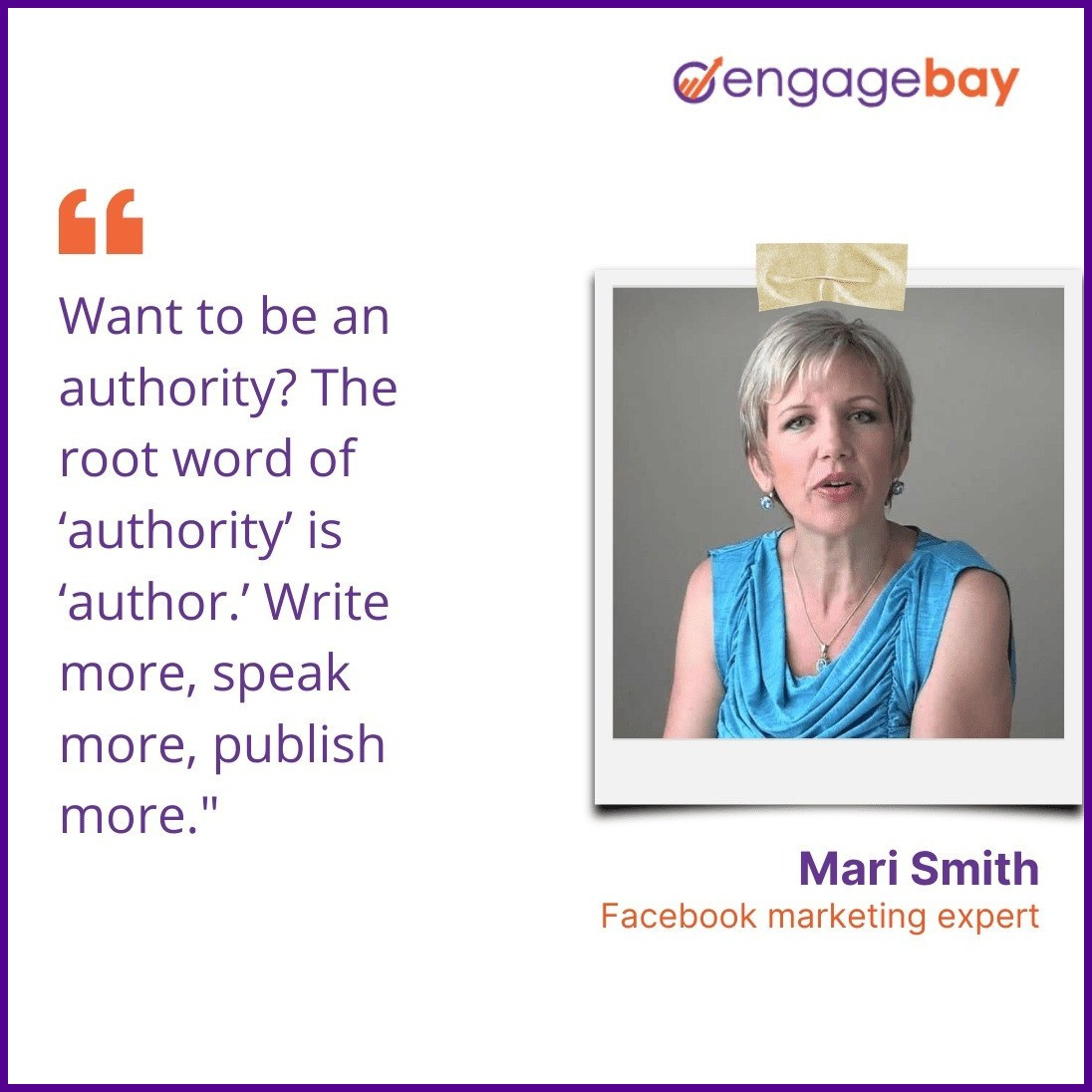 According to Wyzowl, 87% of marketers say that video marketing has helped them spike up their website traffic.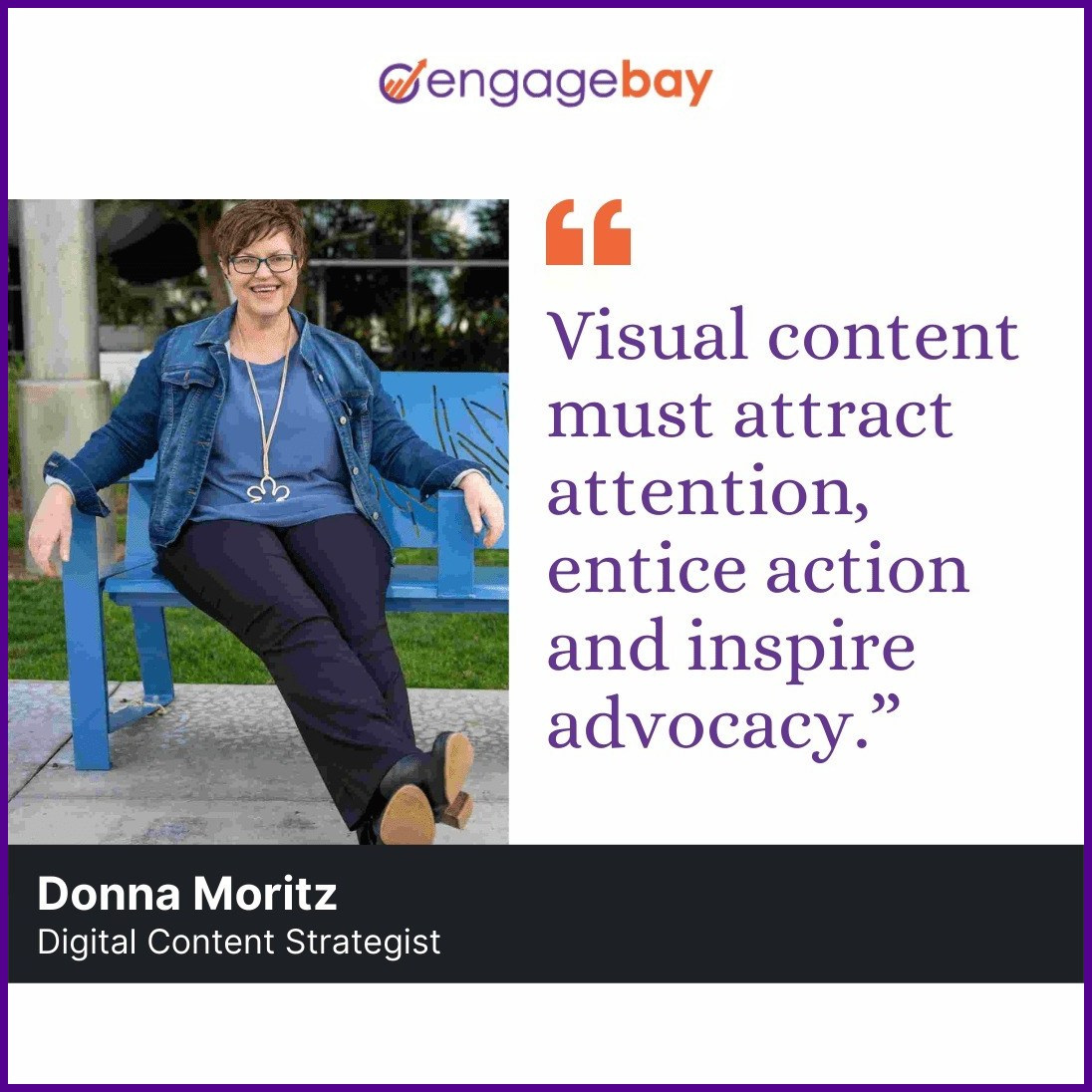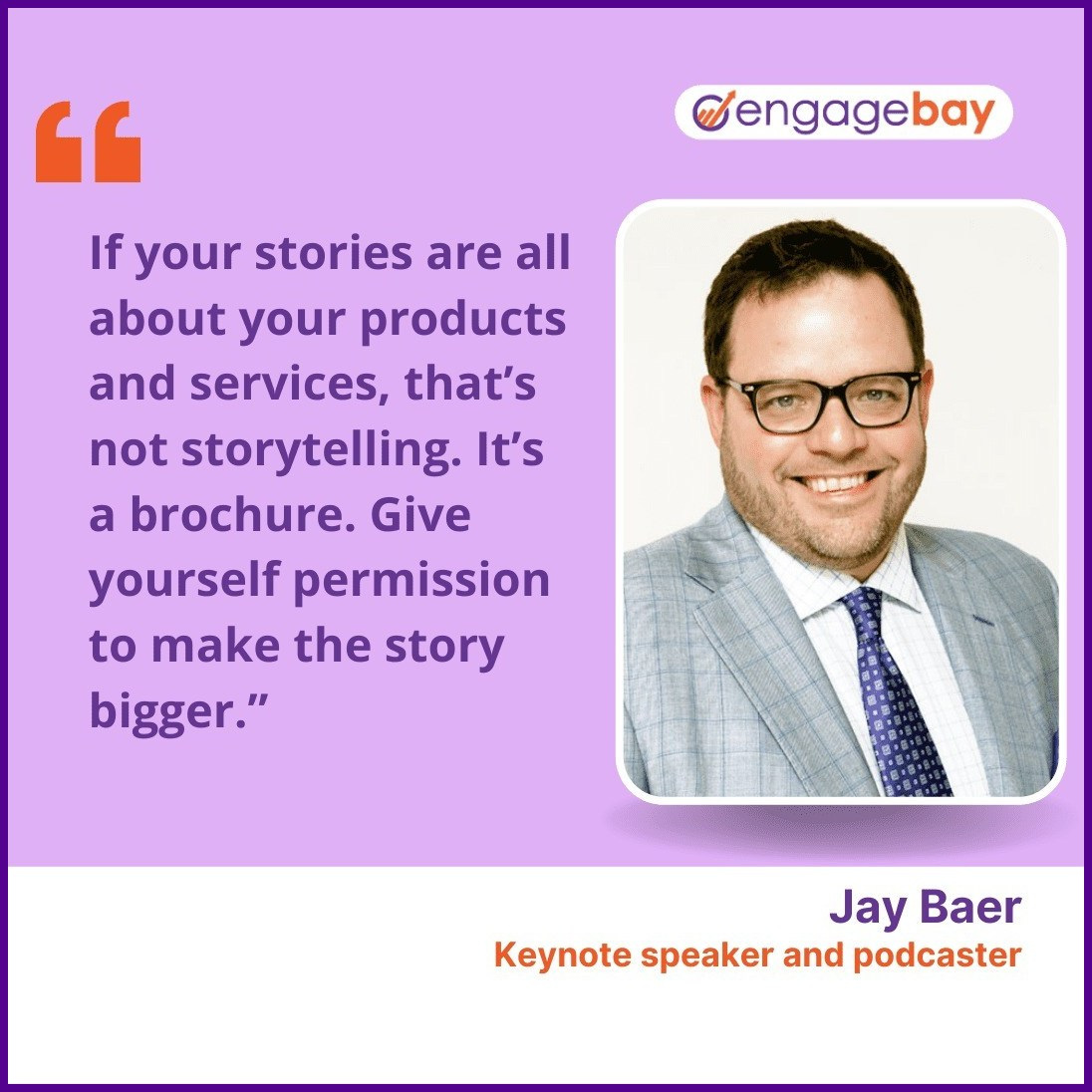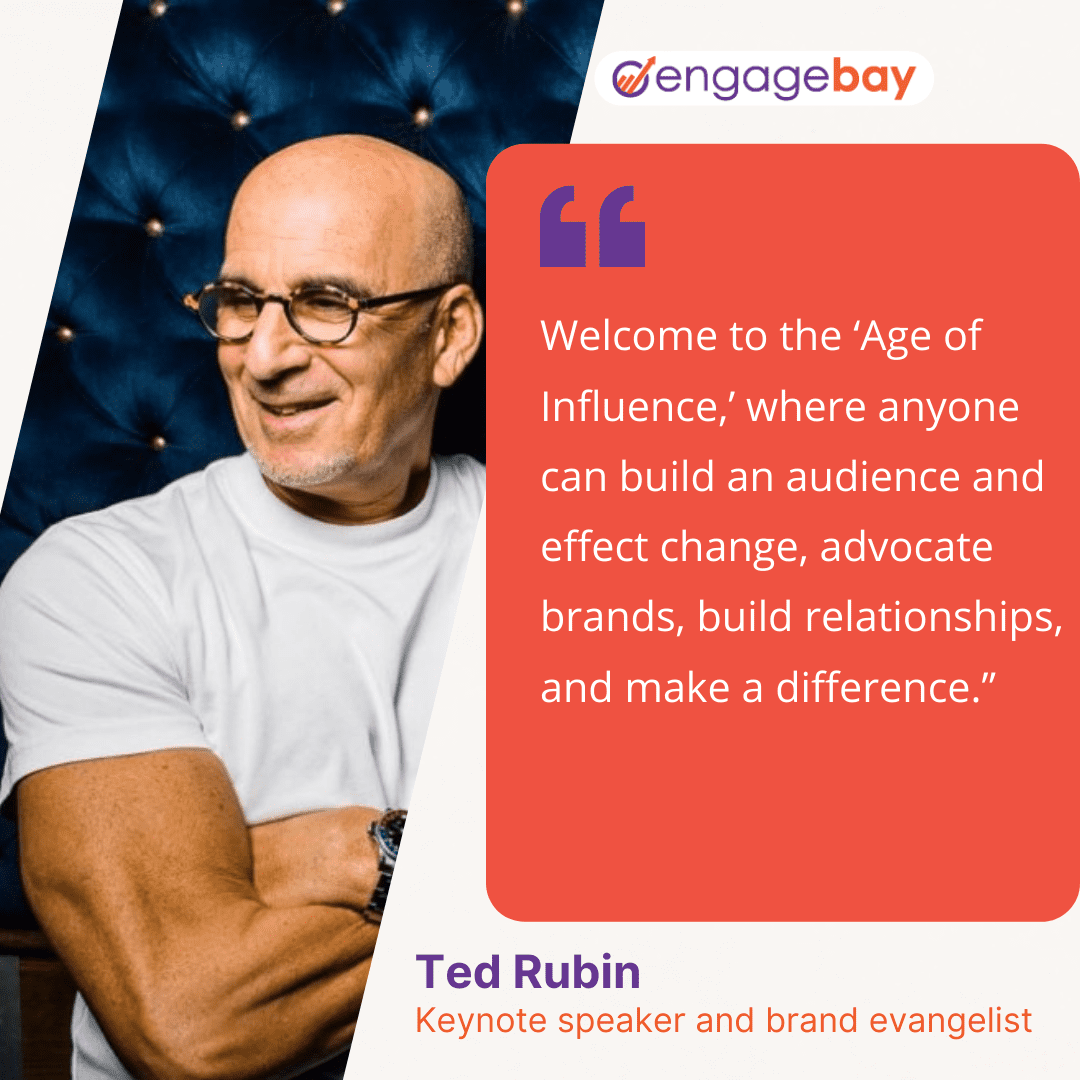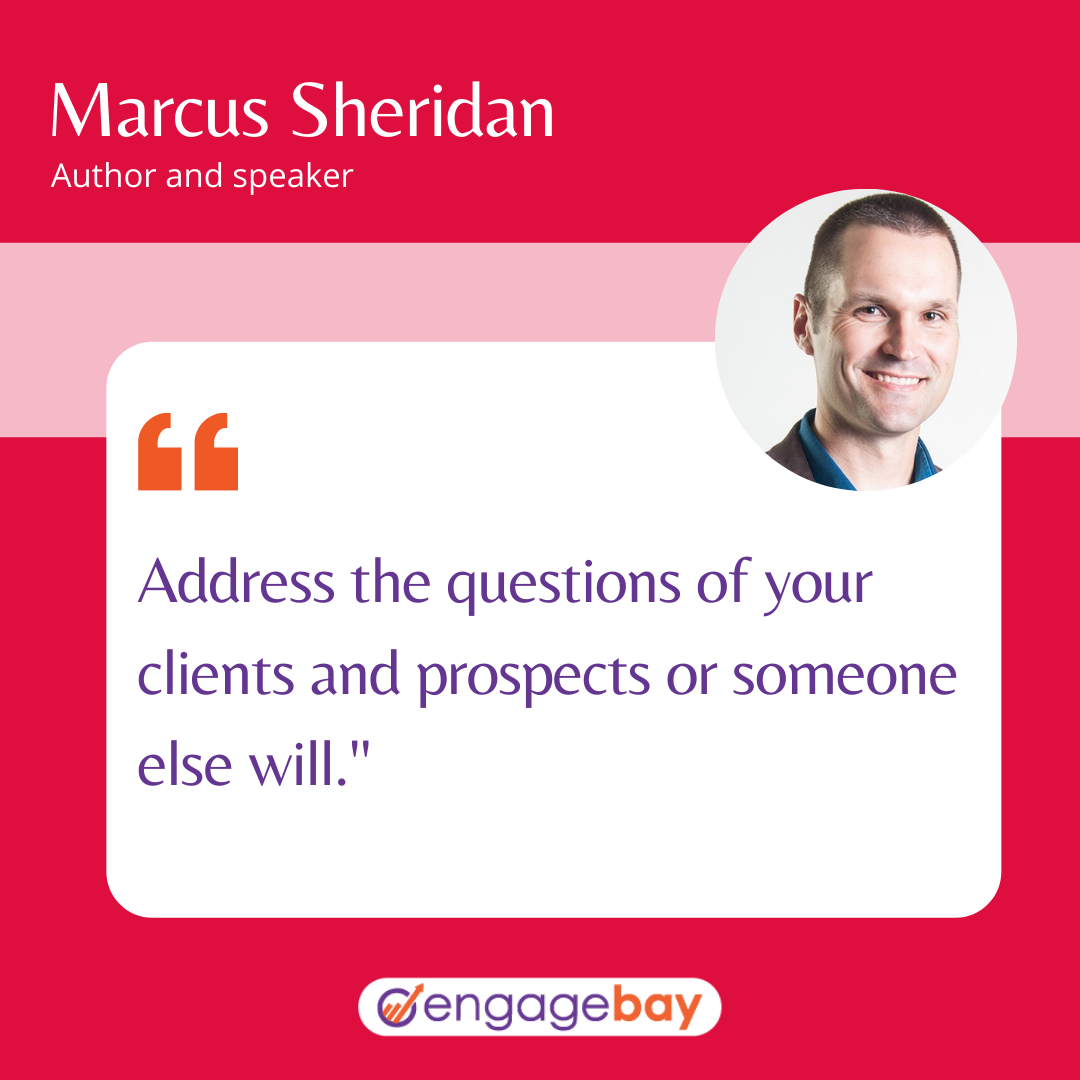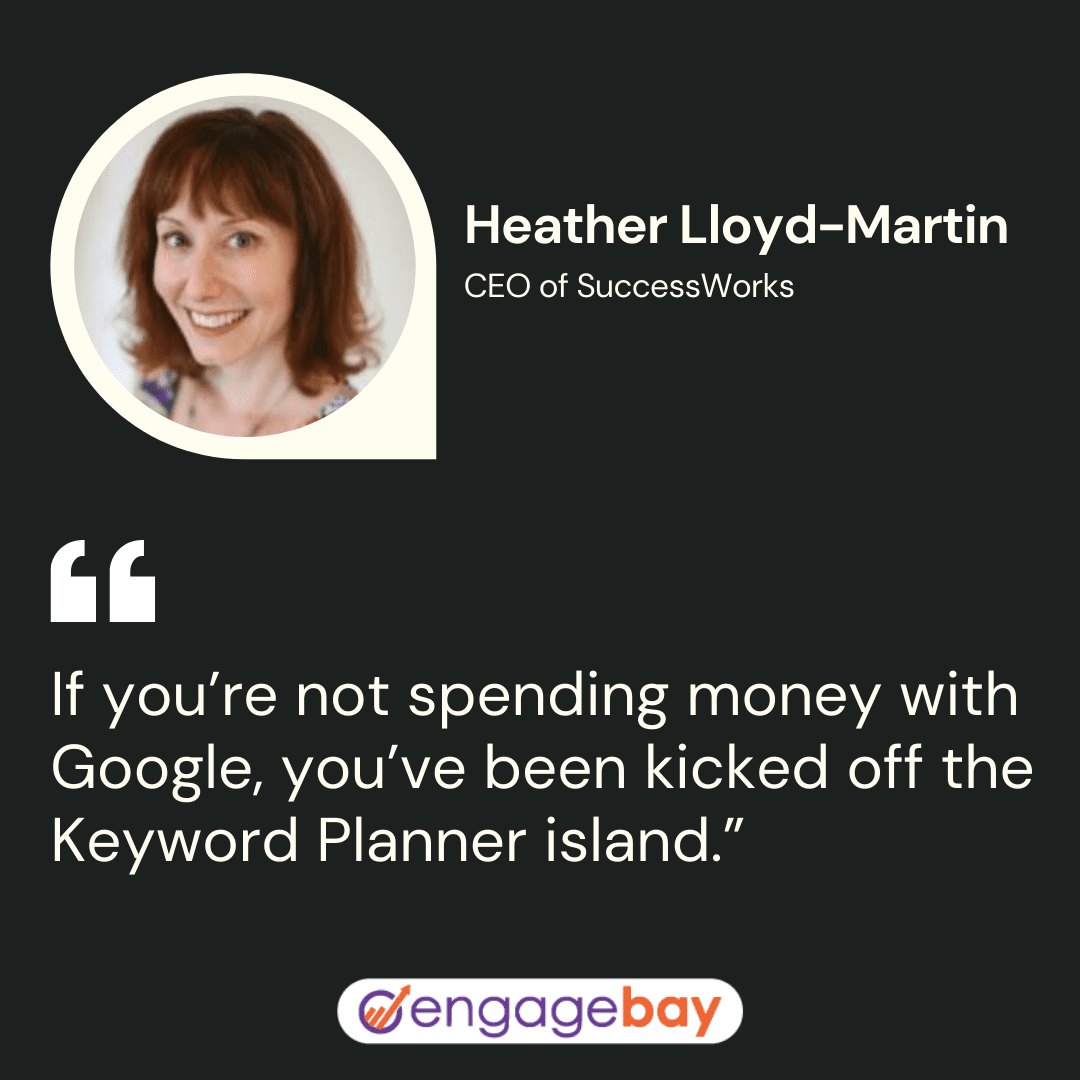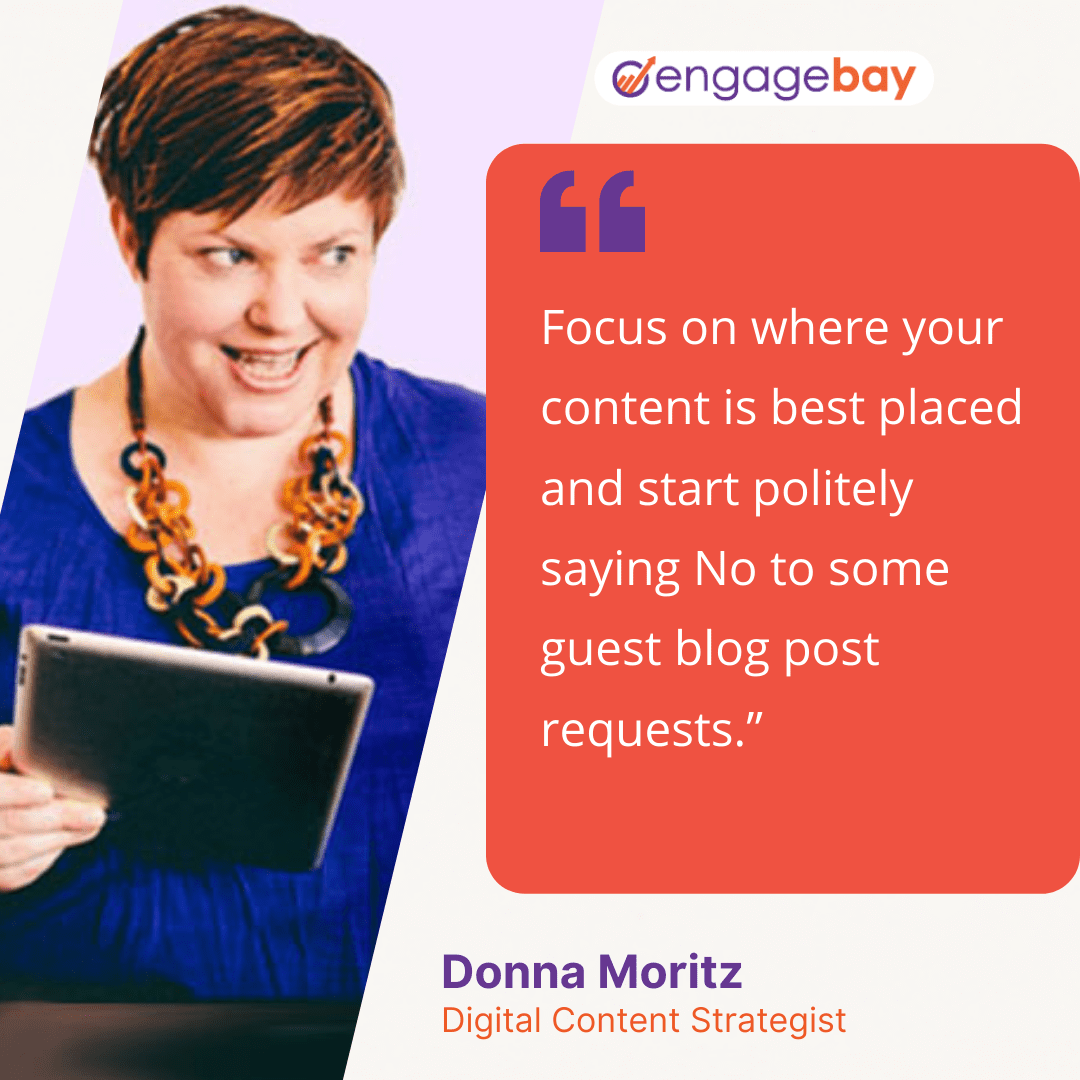 For more inspiring quotes from influencers, see our library of quotes by top marketing influencers.
Read also: 250 Marketing Quotes From Top Influencers — You'll Love These
Wrap Up
And there you have it, 50 content marketing quotes to get you inspired whenever you feel stuck as a marketer.
Although it is imperative to have a great content marketing strategy, manual work won't get you places.
Marketing automation makes life easier for marketers, and EngageBay is fast emerging as a favorite tool of small business owners, agencies, and solopreneurs who're looking to automate their daily marketing workflows.
Try the all-in-one marketing software with a free plan today.