Social selling: Is it just another buzzword or jargon used by industry insiders to sound professional?
Nope, turns out, it's a weapon in disguise!
Did you know that social selling has been proven to increase company revenues by over 16%?
Perhaps this is why this selling technique has captured the attention of not just sales reps but also of other marketing professionals.
Thus, in this article, we take a closer look at social selling and how it can be used to amplify your company's performance.
What is Social Selling?
Social selling definition:  According to this Wikipedia article, social selling is the process of developing relationships as a part of the sales process.
This process starts when you share content about your product or service on social media.
You may want to sell insurance, cars, holidays, tours, etc through social selling.
As your intended customers respond to your content by liking, asking questions or sharing it, you engage with them by answering them, thanking for their time, etc.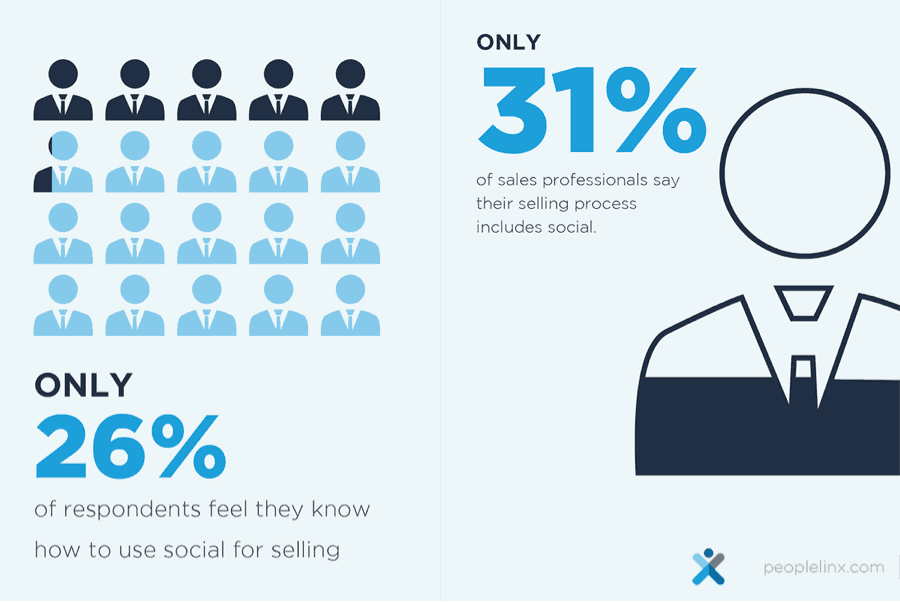 Image Courtesy: Business 2 community
This is how social selling transforms your sales funnel from the awareness to the consideration stage.
A simpler Social selling definition would be that social selling is when sales reps use social media to sell their products or services over social media.
Your target audience can be new prospects or your old customers.
Sales professionals use social media to create awareness about their products among their intended buyers.
By responding to the users, sales reps have a higher probability of persuading their target audience to choose their products or services.
This is done by offering a more prioritized and personalized a more personalized treatment. This is how social selling happens.
These days social selling is used more by B2B and B2C firms; this technique comes handy when you are selling products or services that need a very high level of involvement.
Social selling is more for sales reps than for the marketing folks.
The end result of this form of selling is to convert awareness into sales.
The social selling definition is fairly consistent across marketers.
Read up this excellent article by Sam Kusinitz in Hubspot where he says social selling happens when sales reps use social media to interact directly with their prospects.
Kusinitz further explains that sales reps use social selling to send non-intrusive messages to their prospects.
The former do not cold call their customers and therein lies the greatest strength of this form of selling- its discreet nature.
Let's look at another social selling definition.
This Hootsuite article likens social selling to a laser. Sales reps use social media to find, connect, nurture and later develop meaningful relationships with their prospects.
The impact of social selling is such that when done right, you would be the first person, brand or company a customer thinks of when he/ she decides to buy a product or service.
With cold class becoming over-used, social selling gives sales reps a better and more subtle alternative to maintain a connection with their customers.
Let's dive deeper into why social selling is considered important by sales reps.
Here's a short video explaining about how social suite works in EngageBay:
Importance of social media selling
That social selling helps in sales conversions is a universally accepted fact. But can this fact be supported by credible stats?
A Forbes article on social media selling states that brands which engaged  with tweets containing the words, ' Can anyone recommend…'  elicited 60% response all the time.
This response rate is much more than cold calling or e-mail.
The article further says that just 40% of the brands mentioned in those tweets responded; clearly, social media selling is not very much understood among many modern brands.
So, what is it that these industry connoisseurs fail to understand?
Exactly, the importance of social selling.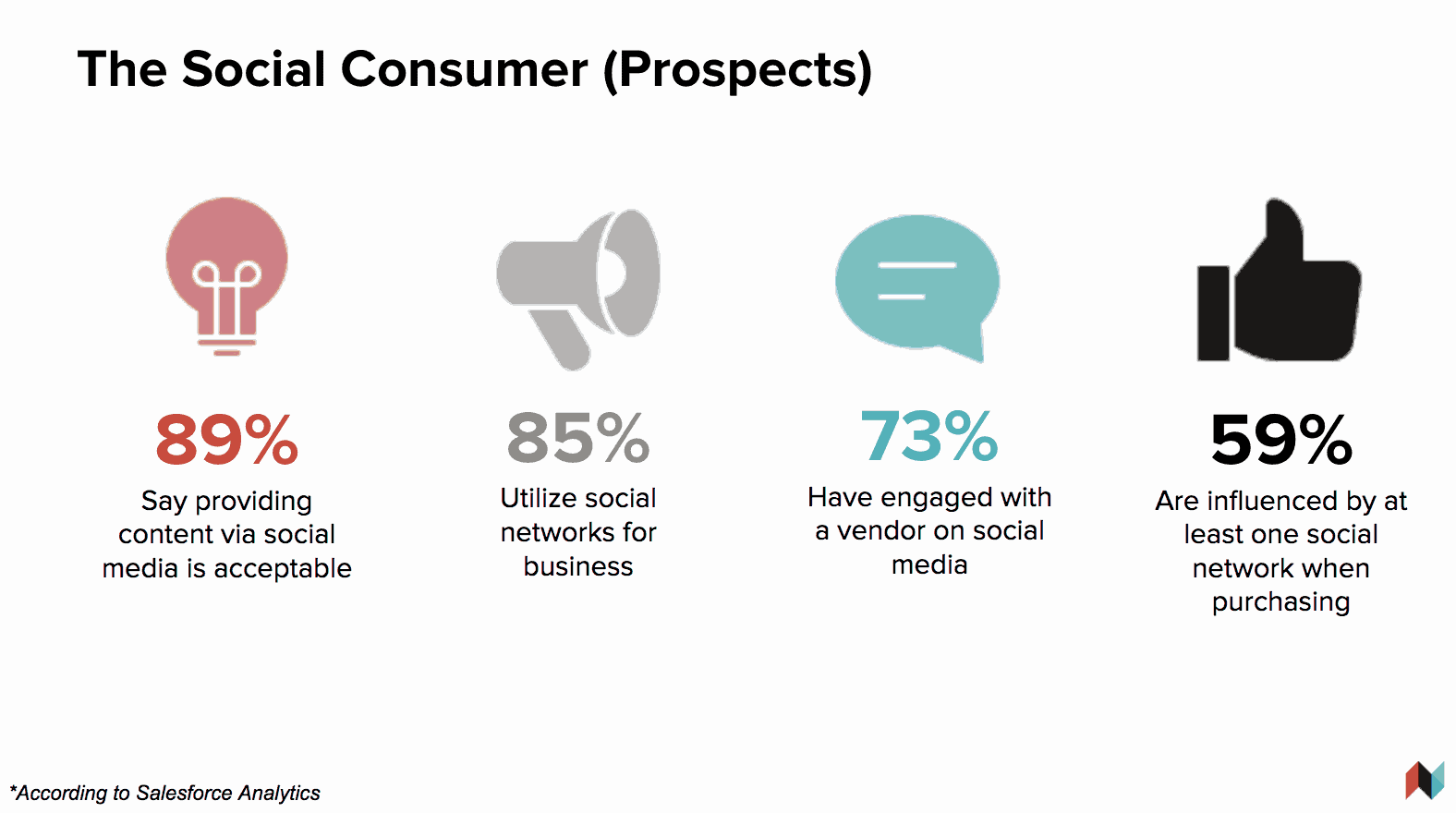 Image Courtesy: NewsCred Insights
Broadly, there are 5 reasons why social media selling is important.
1. B2B needs social media selling today more than ever
Andrew Arnold, in the same Forbes article mentioned above, says that 49% of all the B2B brands surveyed have adopted social selling.
98% of the remainder brands have started their journey toward this form of selling.
Arnold further says that there is a 72% chance that those 49% of brands who are executing social selling will meet their quotas.
So what's the implication here?
Simply this- if you are in the 2% category which is still fighting shy of social media selling, you are likely to lose your competitive edge and market share.
2. Your customers are already there
You will agree that sometimes purchase decisions become very complex.
But help is at hand in the form of social media.
Kathleen Schaub in a February 2014 article says that social media helps unravel many complex purchase decisions.
Professional networks like LinkedIn help 84% of the top decision-makers finalize their decisions when they are at the fag end of the sales funnel.
Sales professionals also need to consider the fact that 50% of their sale process is complete before these reps make the first face-to-face contact with their prospects.
How? Social media at it again!
Before a sales rep fixes upon a meeting, the prospect has probably done their research already.
An IDC 2012 report says that sales processes are increasingly using social media for effective selling.
What is even more significant in this study is that an average buyer who uses social media for his purchase is more senior, has a higher budget and has greater buying control than a buyer who doesn't use social media.
Pro Tip- If you are using social selling, chances are you are more likely to reach out to the right people and filter your audience more accurately in your sales funnel.
If you would further like to filter out the right leads for your business, choose an efficient marketing automation software such as EngageBay to automate and streamline all your marketing and sales processes.
EngageBay's Marketing automation software helps small businesses automate marketing and sales tasks and various workflows to generate leads.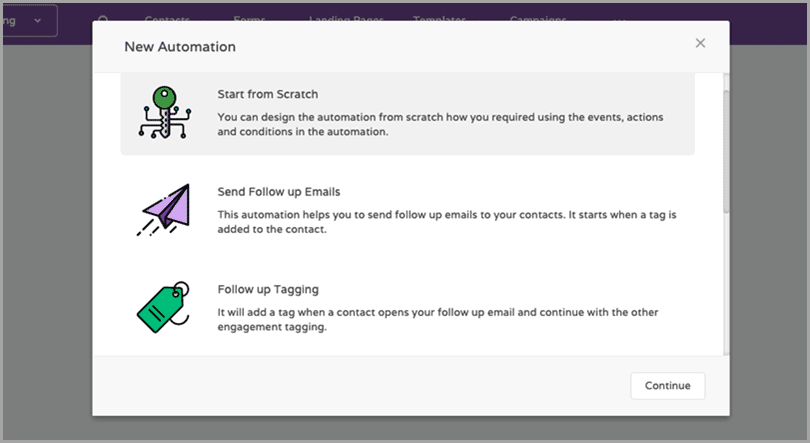 3. Builds relationships
If you are using social media for selling, then you can build lifelong relationships with your prospects.
Leo Olsen, CEO of Starteo says that this form of selling is low pressure in nature but has high engagement.
He further says that social selling is friendly in nature, has high conversion rates and instills higher brand awareness among prospects than social media advertising.
4. It filters out spam
If you are using social media selling then your followers and prospects can make out whether your engagement is spammy or not.
Likewise, if as a social seller, you don't often respond to your users, it may backfire.
Moreover, active participation in answering their queries can give you a real update on who your active followers, and thus, give you a more practical approach towards your sales expectations.
5. Harnesses your credibility
It makes little sense to jump into conversations and offer advice when you have little credibility.
People will initially ignore you and later shut you off.
But if you have credibility and trust, people are more likely to listen to your story.
Your customers will always hear your advice, opinion, and other stuff if they perceive that what you are offering is honest, fair and adds value to their lives.
With some huge benefits to its credit, social selling clearly is an important tactic.
However, don't you wanna know how it actually works! Read on…
How does social selling work?
Social sales work in quite an opposite manner to the traditional sales techniques like cold calls, emails, text messages, etc.
In the latter, a sales rep has no idea whether his prospect is interested in his product or service or not.
Fortunately, in social media selling, you can make an educated and well-informed guess about your prospect's interest levels.
A sales rep can make a fairly accurate assessment of what his prospect wants, plus the benefit of lesser time lag!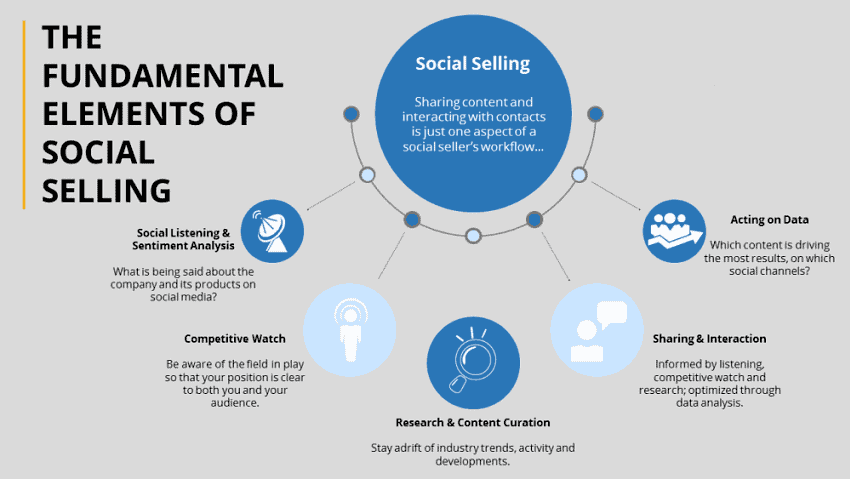 Image Courtesy: UNSW Blogs
Some of the key characteristics of social sales are the following:
A sales rep can use new and upcoming social media channels to determine the nature and scale of his target audience. This way, you can gather information about thousands or even millions of your targeted customers without investing in expensive market research. For example, Snapchat is a great filter to reach out to the millennials. Instagram is a great platform for targeting customers who are likely to be moved by emotions and visual imagery. LinkedIn, on the other hand, is a tool for reaching out to serious minded customers who are often the decision-makers too.
Social sales are all about building credibility and brand equity in the eyes of your customers. Your targeted customers will buy in your messages if they perceive honesty, transparency, and fairness in your messaging.
Contrary to popular perception, social selling is not just about posting your brand messages on your business or brand pages. While this activity is important, please remember that by doing this you are only communicating your story to your target customers. Half the work may be done when you take the first step by posting, but the other half depends on your customers reaching out and your response to them.
Through social selling, you empower your sales reps. Social sales give them a platform to break the wheel of sales monotony. They are no longer mere cogs in your wheels; now they are trusted business partners of your targeted customers. Essentially, what you are doing is transferring your brand goodwill to your sales reps and this empowers your employees.
If done well, your social sales activity also leverages your digital marketing content and this helps you close sales more efficiently than you can ever imagine.
Components of Social Selling
Broadly, there are 3 main components of social selling: Listening, Engaging, and Connecting.
Let's look at each of these 3 elements a bit closely.
Listening
You can use social media to listen to what your prospect wants.
By listening, we mean understanding your prospect.
You can understand your prospect by checking out what links are they clicking, sharing, forwarding, etc.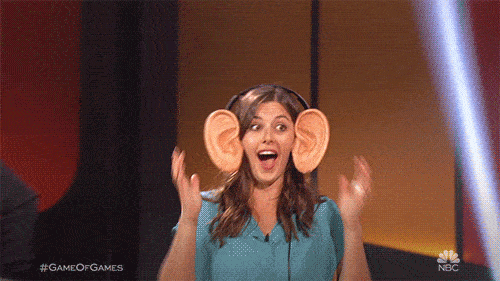 You can also make a mental make- up of your prospect by analyzing the content that they are posting on their wall.
Once you grasp the content that speaks out to your audience, you should incorporate your message around that style.
There are several tools available that you can use to analyze specific keywords and their usage- country wise, time-wise, or even gender-wise.
Engaging
There are 2 ways by which you can engage with your prospect.
In the first way, you can like, share, or re-tweet your target customer's content on social media.
Every time you do this, your activity will be noticed by your prospect.
But if you engage with your TG this way too frequently, you might be considered spammy and maybe put on their block/ mute list.
So our advice is to engage with your prospect discreetly, and respectfully.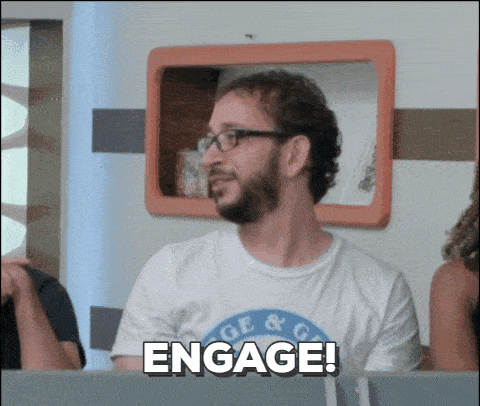 The other way you can engage with your prospect is by posting content that is relevant to what they seek.
Your content complements their requirements and this way you grab their attention.
One great way to do this is to research well on your audience's content needs.
Use terms, phrases or keywords that your prospect searches to grab their attention.
You may also expand on the content that your user has created, and share it among your community.
By doing this you are making your prospect feel special.
When it comes to engaging, posting alone doesn't engage.
If you notice people liking your content, reach out to them in a respectable way via messages or via comments.
Reply to the comments on your post.
Encourage people to leave reviews, this also works wonders for your online reputation and brings your customer experience into a positive light.
Connecting
This is the 'moment of truth' of your social selling activity.
If you've been following the two above-mentioned steps regularly, there will come a time when your prospects will start connecting with you.
So how do you know they have begun connecting with you?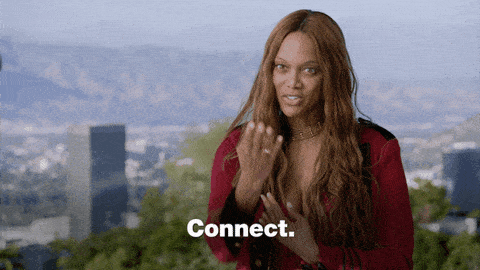 By liking, sharing or forwarding your content. This is the moment when you should reach out to your customers and sell your product.
But is there an empirical study on the efficiency of social sales?
Listen to Ago Clutyens of RAIN Group on social selling; 75% of all social sellers outperformed those who did not use social media for sales.
And not only this, these guys were 23% more successful than the others in terms of achieving their targets.
Advantages of Social Selling
There are 3 main advantages of social selling.
1. Lead Generation
Yes, you generate leads this way but you also know when to reach out to your customers for better lead conversion.
2. Qualified Leads
You can prioritize your leads and laser-focus your efforts.
Social selling can give you the reality check on the probability of your sales.
3. Client management
Sometimes the timing is not right for you to engage with your new or existing clients.
Other times, the message you have may not click with them.
You can use some of the various social engagement tools to analyze and decide on the various logistics that work while engaging with your clients.
This way, your engagement cum conversion rate will be higher.
Want to know more about how social sales works?
You can read this excellent article here.
How can social selling grow your business?
Image Courtesy: Business Linkedin
Social selling is all about relationships. But the key is to develop the right relationships.
Here's how you can use social sales to grow your business the right way.
1. Start with the right network
Yes, the world of social media is full of various platforms and it is extremely difficult to choose the right one for our business.
So how do we choose the right social selling platform?
You can start by choosing your preferred demographic group and matching it with the various platforms available.
For example, Pinterest, Instagram, Twitter, and Facebook are very popular among 18 to 24-year-olds.
However, Facebook draws its maximum audiences from 24 to 29-year-olds.
If you are selling products for the young ones, you ideally should choose one or all of these platforms.
If, on the other hand, your target audience is the decision-making community, then Twitter and LinkedIn are the right platforms.
2. Follow the right people
This tip is especially useful for all Twitter users.
Have you heard about Followerwonk?
This exceptionally dynamic tool lets you search Twitter users according to specific keywords.
Let's say, you are looking out for people interested in SaaS. Just type 'SaaS' in the search bar of Followerwonk and you will get a list of all those people who are aligned to Saas.
This filtering process is amazingly fast, simple and effective.
3. Follow your dream companies
Ever dreamt of landing a huge contract for your small yet ambitious company?
If yours is a small business, this scenario is very much possible.
All you have to do is search a list of 10-20 companies on Facebook, Twitter or LinkedIn belonging to your domain.
Once you have done this, it is time to follow them and keep track of their activities.
Say congrats to your chosen companies on their golden moments.
Build engagement with them. Do stuff that compels them to notice you.
Once you get noticed, pitch in with your service or product and bag that order.
4. Join LinkedIn business groups
It's downright amazing to note that not more than just 16% of all LinkedIn users have joined any group.
And there are more than 600 million LinkedIn users globally.
Do you know there are more than 1.6 million LinkedIn groups?
You can find a group of your choice by going to the Groups tab and entering your phrase in the search bar.
For example, you might be interested in Customer Service related business, so type these keywords in the search bar.
Choose the group that matches your requirement.
5. Contribute to Connect
The more you contribute to ongoing conversations, the more chances you will get to connect with new people.
The assumption here is that you are conversing in groups related to your business.
You can draw the attention of a prospect in a LinkedIn group by adding a thoughtful comment to his post or article.
Alternately, you can write a direct message to him asking for a 1-1 conversation.
6. Listening to conversations on your brand
If you are on Twitter, you can use its search bar to find out what the whole world is talking about your brand.
Add value to those conversations and attract the attention of your prospects.
To add value to those conversations, you might as well go an extra mile and plan a social engagement strategy.
This strategy should be efficient enough to bridge the gaps as you start responding to what your prospects are saying about your product or service.
But why should you use this strategy?
Corporate Visions discusses in its study how customers are more inclined towards choosing a sales rep who would add value to their entire buying journey, not just a product or his service.
7. Share relevant content
Do you know that 50% of all B2B buyers are all the time searching for valuable content on social media?
It is also interesting to note that 49% of all B2B buyers are looking out for white papers on social media while evaluating the purchase of a technical product.
So, make the job of your sales reps easier by hosting relevant and valuable information on your social media platform.
8. Getting instant notifications on LinkedIn
Did you know that you could use the 'Saved Search' functionality on LinkedIn to get instant notifications every time a new prospect joins the platform?
This is how you can use it.
Go to the Search bar and type any keyword e.g. V.P Sales. Next, you will get a list of all those people who match your keywords.
Some of them may already be in your contact list while others will be 2nd or 3rd-degree connections.
You can save these connections by clicking 'Save Search'.
Next time whenever any connection matching your Saved Search joins the platform, you will be immediately informed by the platform.
Thus, you would be the first to reach out to your potential leads and the rest is easy stuff for your sales reps.
Social Selling Techniques
Now that we know a little bit about social sales, its importance, and how it works, isn't it time to understand a little bit about social selling strategy?
Thanks to the profusion of so many social media platforms, the distance between a seller and a buyer has become very short.
The world is truly a small global village now.
In a lot many cases, you don't need to make cold calls to your prospect; perhaps he/she is already aware of your product or service through your social media profile.
Image Courtesy: Brandignity
But effective social selling doesn't happen by simply uploading your product images on your brand page.
For an effective social selling strategy click, try using these techniques.
1. First, serve then sell
Now, this is a very difficult thing to practice since millennia, in general, lack patience.
We need to see results from day one, in the crowded content space of social media, your patience is truly tested.
Despite having exceptional targets and the stress to deliver, you would need to be patient as you fill your social media with meaningful and useful content.
Your goal should be to populate your brand handles with quality content.
What defines quality content?
Anything that speaks to your target audience!
So needless to say, even before setting out on a posting and populating spree, you need to devote a long time into researching your crowd.
Organic growth on social media follows once your audience has established a connection with your brand.
However, as they say, "Patience is bitter, but its fruit is sweet", you'll need to be consistent through the struggle of making your space visible.
This is how it plays up on social media; people will not buy your stuff unless you establish trust.
If you want to win their trust, you need to serve them first.
Be open about what you are trying to achieve from the beginning. After all, it's still business.
Sugarcoating does not pass for sweet anymore.
Consumers have woken up to become smarter in the age of social media, and they can smell pretense.
Be genuine, be patient, and be meaningful.
2. Relationships first
Since most of us are deluged by so many offers every day, we doubt every salesman we meet.
The same holds true for social sales.
While at the beginning of your social selling spree, it may be difficult to convert since the market is crowded.
However, every respectful interaction leaves a positive imprint on your customer.
The key is to remain consistent and genuine throughput your communication with a potential buyer.
Remember this- relationships are more important than sales. If you make friends with your prospects, they will buy your stuff.
3. Give more than you receive
Kindness keeps the world afloat.
Especially if you are trying to make a mark in the online world, a positive gesture can do you a big favour with your online reputation.
Who doesn't want to succeed on social media?
However, the key is to not expect blind followers but to ear them.
How do we earn wise consumers' trust?
By adding value and giving more to people who are yet to become your loyal users.
Share content thoughtfully, add meaningful comments and never expect any quick rewards from your prospects.
4. Slow and easy
While it is easy to set up a LinkedIn, Facebook or a Twitter account, it's doubly hard to make these platforms work for you. Treat each of your social media profiles as a mini-website.
Post only meaningful and relevant content to your platform.
This means your Instagram and LinkedIn accounts should have different content strategies.
What works on your Facebook page may not really bear fruits on your YouTube channel, so each of your accounts and social media needs to be prioritized and organized differently.
Remember this- your social media profile will take some time to take shape and prosper, so take it slow and easy.
5. Sticking to a content schedule
Haphazard content posting must be a no-no for you.
Create a content schedule and stick to it. There are several scheduling tools like Buffer that will distribute your content according to your schedule.
Schedules bring consistency and convey the message of persistence among your audience.
Plus, they would know exactly when to tune in to catch you online.
And let's be honest – everyone gets a sense of success when people arrange their activities just to do a check on you!
6. Regular Interaction
Do you speak regularly with your prospects? If you do, then you have already won the game.
Regular interactions mean you know what's on the minds of your buyers.
But don't lace your conversations with sales talk. Fostering emotional bonds takes your brand on a long-term profit.
Offer them meaningful information, stuff that helps them.
And do it regularly.
7. Avoid negativity
Social selling is more about optimism, positivity, and hope.
If you talk politics and other controversial topics with your prospects, that would be the end of your "social" selling.
Moreover, we recommend you refrain from posting controversial updates too.
While it may be a way to rise on the trending waves, it could upset some important chunks of your follower base.
8. Update your profile regularly
This tip is very relevant to social selling with LinkedIn.
If you are selling something new, make sure your LinkedIn profile reflects your updated profile.
The same goes with your Facebook and Twitter profiles also.
Update your social media profile as and when there is a change in what you do.
In today's world, if something isn't online, it probably doesn't exist.
Don't let your achievements, milestones go ignored. Speak up about them, but the key here is to not sound arrogant.
Always maintain a friendly disposition.
9. Never neglect your existing customers
Did you know that onboarding a new customer is rather more expensive than continuing with an old one?
This being said, it is not bad to chase new customers but while doing so, let's not forget our existing customers.
It is they who have made us successful and we should always remember them on their birthdays, anniversaries, etc.
10. Keep Learning
Social media is ever-evolving and those who do not keep learning fall by the wayside.
What worked yesterday may not work today and tomorrow, so revise your plans for tomorrow while you are still working on them today.
To sell effectively on social media, you need to keep learning.
Learning begins at analysis, which brings us to our next point…
11. Track, Change and Implement
Keep track of what works and what doesn't. Change your social selling strategy wherever possible.
However, the changes shouldn't be made too quickly.
You need to set a time frame to observe if your present strategies are reaping fruits or your changes made any difference.
Don't expect quick results. Social media requires patience the most.
Trial and error method is still how most people have aced their social media game, and you must never hesitate to learn from your mistakes or from experimentation.
And finally, implement whatever you have learned.
Even if your social media handles have started registering good traffic and greater engagement, let's not jump the gun yet!
Never expects your relationships to quickly turn into sales.
Rome wasn't built in a day, and neither was trust, credibility or a great social media presence.
However, EngageBay's fully could drive you on that journey to excellence with its highly customizable and automated social CRM features.
Now bid goodbye to costly, clunky, and complex Social CRM software forever.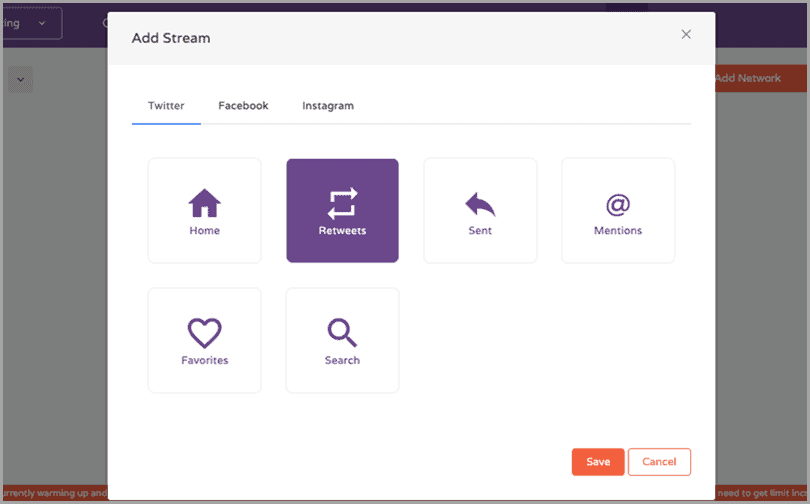 In Conclusion
Today, most of the marketers use social selling to reach out to their customers.
Sales reps love this approach because it does away with cold calls, e-mails, etc.
One reason why social selling is so hot among sales reps is its high conversion rate.
However, there is an art and science to your social selling strategy.
While there are several tools that will tell you about your prospect, the fact remains that your consumer is first a human being and then a prospect.
To be an expert social seller, invest in human relationships first; sales will come in later.
Give more than you receive and you will be surprised at your success.