There's no doubt that cold email campaigns can be a highly effective way to reach new customers and grow your business.
But all too often, businesses don't take the time to develop a well-thought-out strategy for their cold email campaigns.
This can lead to frustration on the part of both the sender and the recipient, as neither side knows what to expect from the interaction.
A successful cold email campaign strategy starts with understanding why you're sending cold emails in the first place. Are you looking to increase brand awareness, generate leads, or close more sales?
Once you know your goal, you can begin developing targeted content and messages that will resonate with your audience. You'll also need to decide on a process for tracking results so that you can gauge the success of your cold email campaign.
With a little planning and effort, you can develop a cold email strategy that will help you achieve your business goals.
In this blog post, we have the ultimate guide to drafting and running a successful cold email strategy. Learn how to maintain a good email reputation, and how to manage SPF and DKIM.
But first, let us look at the basic questions.
Is Cold Emailing an Effective Strategy?
Cold emailing is one of the oldest outreach strategies for a marketer and a sales rep, and you may be wondering if it is even effective anymore in this day and age.
Sometimes, old really is gold. A survey by Adobe Email Usage Study found that most professionals check their work email for at least 3 hours a day. This is a good enough reason to use cold emails to grow your business.
An effective cold emailing strategy can benefit your company in all these ways:
Lead Generation — When you have a product or service to sell, cold emailing can help you reach new customers who may be interested in what you're offering.
Networking — Cold emailing can be a great way to connect with industry leaders and other professionals who can help you grow your business. By building relationships with these influencers, you can expand your reach and get your business in front of a larger audience.
Closing Sales — In addition to generating leads, cold emailing can also be used to close sales. If you have a product or service that you think would be a good fit for a potential customer, reach out and see if they're interested in learning more.
Automated Follow-Up — When you send a cold email, you can set up an automated follow-up message from your cold email software to send to the recipient if they don't respond to your initial email. This ensures that you're staying top of mind with potential customers, and it increases the chances that they'll do business with you in the future.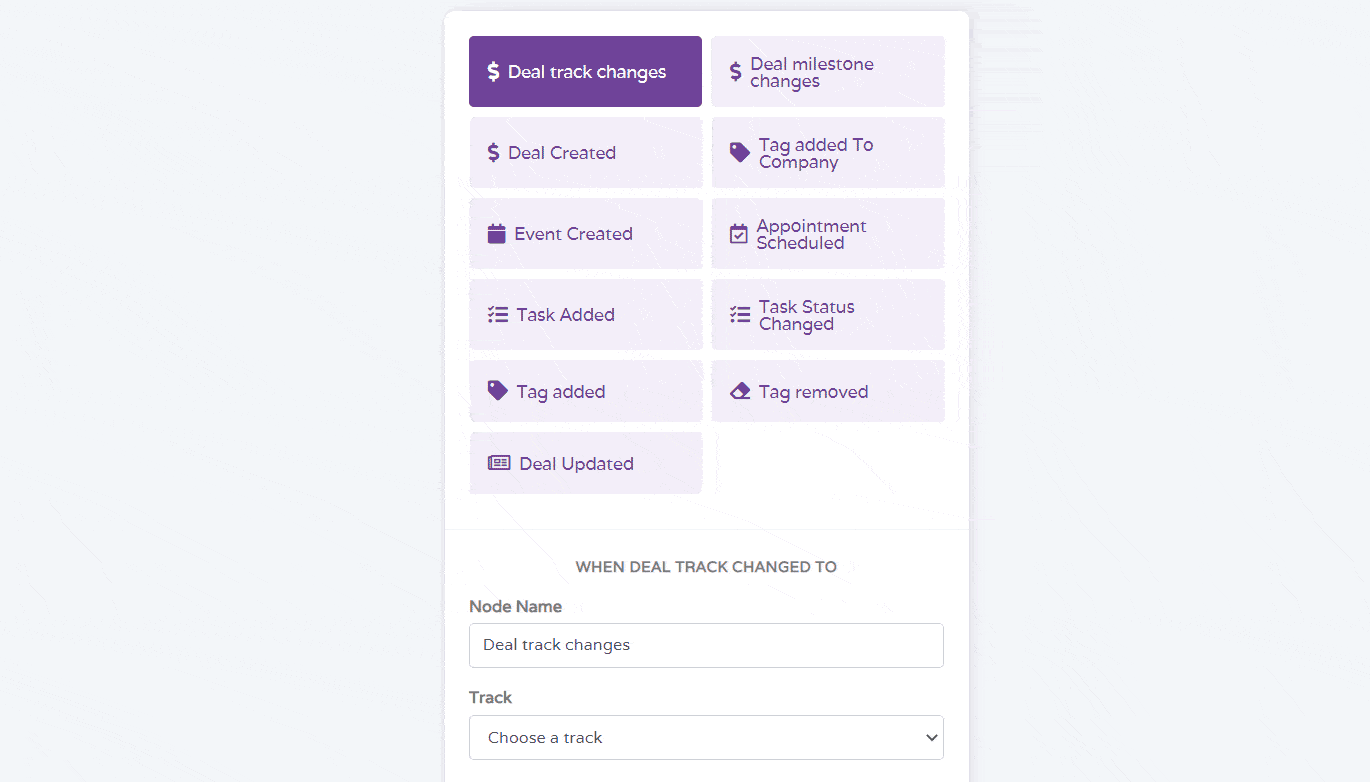 Email marketing automation in EngageBay
Customer Retention — In addition to cold-emailing new customers, you can also use cold emailing to keep in touch with past customers and remind them about your business. This is a great way to encourage customer loyalty and repeat business.
Improved Efficiency — When you cold email someone, you're reaching out to them because you think they may be interested in what you have to offer. This means that you're not wasting time cold calling people who aren't interested in your product or service.
Increased ROI — Cold emailing is a very effective way to reach new customers, and it's also a very cost-effective way to market your business.
Targeted Marketing — Cold emails allow you to target your marketing efforts towards specific individuals or groups who may be interested in what you have to offer.
Improved Customer Service — Cold emailing can also be used to improve customer service. If you reach out to a customer after they've had a positive experience with your product or service, you can thank them for their business and let them know that you're always available if they need anything.
Read also: How to Write an Introduction Email to New Subscribers
What's more effective — cold emails or cold calls?
You may be wondering if cold calls are more effective than cold emails.
The answer to this is that both cold calls and cold emails can be huge resources for lead generation, but which strategy is used and when depends on many factors. Let's look at some advantages of cold emailing over cold calling.
Cold emails are much less intrusive
When you call prospective clients out of the blue on a working day, it can be quite intrusive. If you're constantly cold calling, your company's reputation may take a hit. Cold emailing is much less intrusive in this way and also cost-effective when compared to cold calls.
Cold emails are much more scalable
In the time it takes to make a single cold call, you could be sending out hundreds of cold emails. It is a no-brainer that if you need to reach thousands of potential customers, cold emailing is far more scalable than cold calling.
Cold emails are easier to distribute and track
It is far easier to distribute cold emails and track prospective leads' responses via an effective emailing strategy. To keep a tab on how your cold calls are performing, you may need to invest in a lot of resources.
Cold emails can easily be sent out in segments and tracked for response rates, open rates, and so on with the help of simple and easy-to-use marketing software like EngageBay.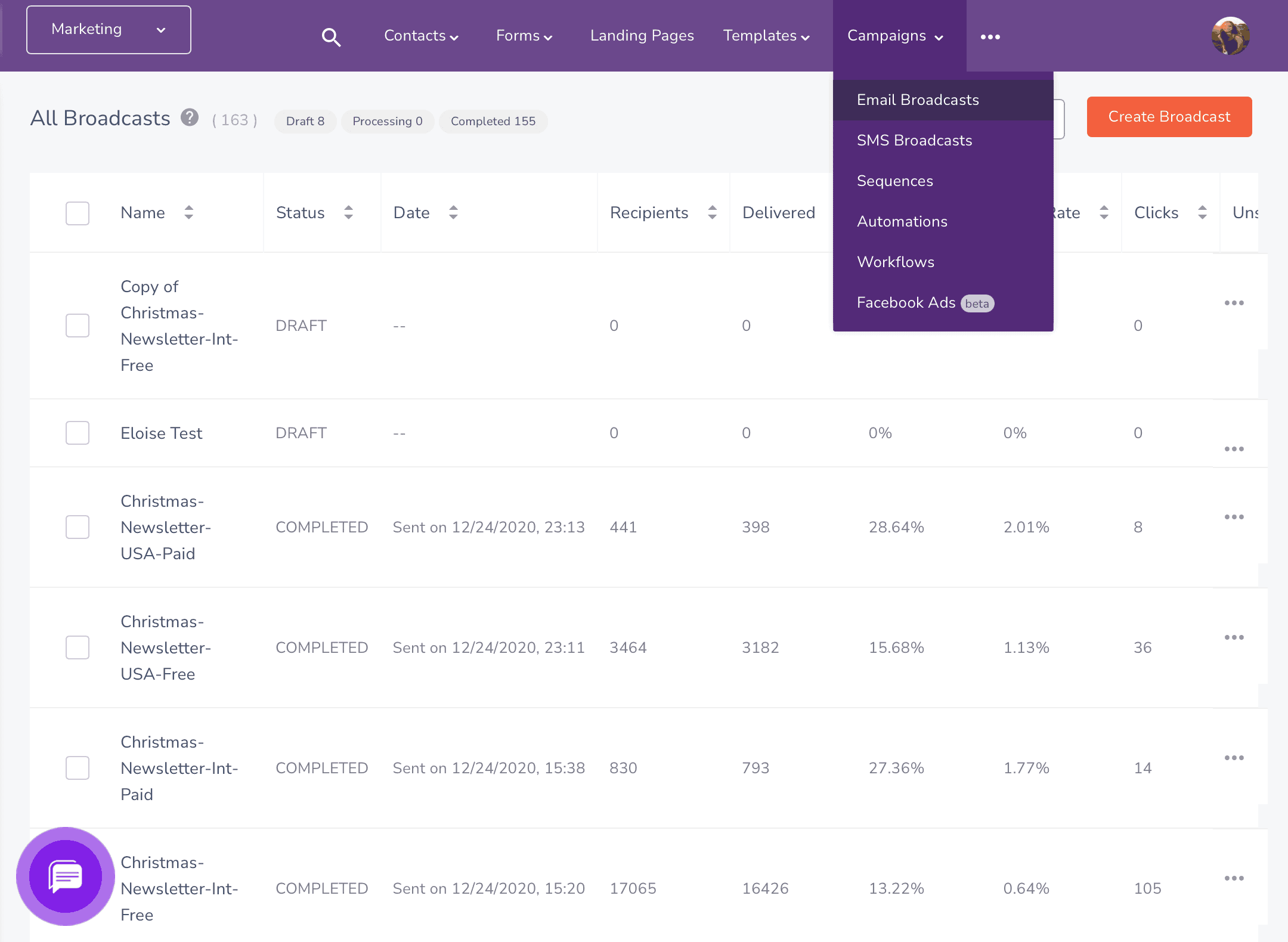 What's the best cold email you've ever read?
Ask yourself which email you are more likely to respond to:
Regular Cold Email
"Hello,





I heard about your company through a digital agency that I work with. 

We are a company serving digital agencies as well as large web development companies to streamline their hiring process. 

Would you have a moment this week for a conversation?"
Awesome Cold Email
"Hello,





Is your current hiring strategy helping you hire candidates with a proven ability to produce immediate results, and increase sales? 





If not, we have just the solution for you. Let's talk about your current hiring strategy. 





You can reach me at XXX-XXXX."
You're more likely to respond to the second one, right? Me too.
This is simply because the first email doesn't focus on the customer, while the second one is offering something of value to the potential customer without being too pushy.
Notice that your requirements are the same, but you are more likely to respond to the second email.
How about you? What's the best cold email you've ever read? Or who do you think is great at cold emailing?
Here's one cold email I got just today and liked a lot: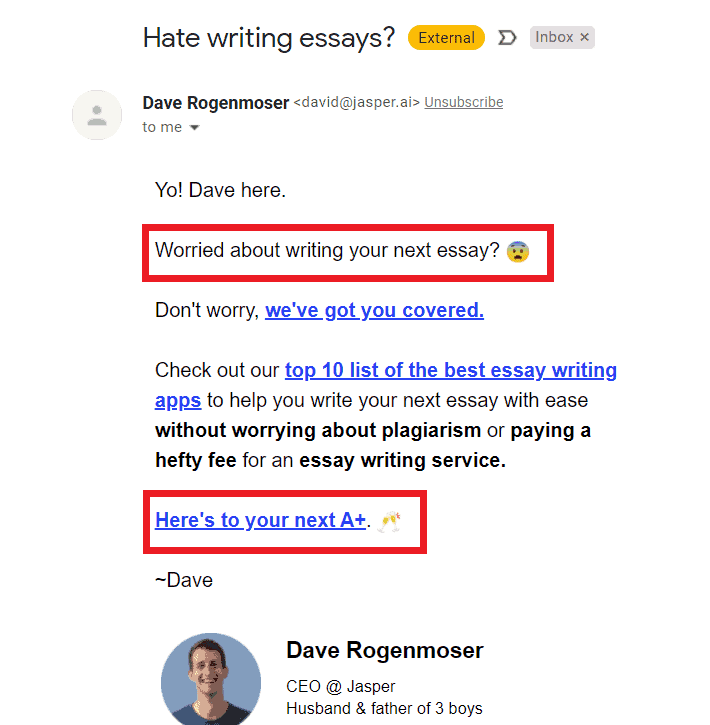 Jasper is a copywriting tool that uses artificial intelligence to serve the user as a writing assistant. When you feed it with the right input, it can generate some good quality content for you to use as part of your essays, blogs, or emails.
Notice how the CEO of Jasper (formerly Conversion.ai) has kept the cold email succinct. The subject line and the hook are so short and yet so powerful. They get the attention of someone who needs a tool to help them write a long essay or article, and the call-to-action (CTA) comes with a connotation of cheers for an A+ grade copy.
The software product is promoted for a targeted feature, and the reader need not waste any time trying to figure out what the email is about.
Cold emails like this can work wonders for your business!
Read also: 15 Introduction Email Templates That Work Like a Charm
What are some tips I should follow while writing a cold email?
We've curated a fool-proof, question-based framework to help you run the most efficient cold emailing strategy.
Try answering these nine questions before you shoot off all those emails. These simple questions are:
1. Why are you running the email campaign?



2. Who is your 

 ?

3. What is your content about?





4. Where are your prospects located?





5. When do you press send?



6. What does a good cold 

 ?

7. How long does your campaign run?





8. When should you follow up?





9. What to do if your follow-up emails get no response?
1. Why are you running the campaign?
Why are you contemplating a cold email outreach campaign? What is your objective? Is it to improve sales? Reach a wider audience? First, get really clear on your "Why."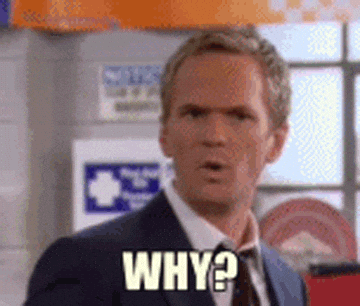 Every day, hundreds of emails with no clear intent or purpose flood my inbox. As a result, my response is either rage hunting the "Unsubscribe" button or deleting all those emails.
Before you write a single word, ensure that you are clear on what you want to achieve. Write down your intention on a piece of paper and internalize it. Consequently, the ideas will flow.
2. Who is your target audience?
The problem with sending cold emails is how easily you might get marked for spam.
Thus, understanding your audience can help you deliver your messages to them. Shooting off emails blasts without audience analysis can get you blocked because when some people report your emails as spam, even those who do not block you are still not going to receive your emails. Spam filters work like that.
You must know precisely who you are targeting with your cold email campaign. To be sure, create buyer personas of all your potential customers.
Ok, let's say that you have done that. Yet, not even the most detailed buyer persona will give you the email addresses you need.
Yes, you can get data from shady sources on the internet, but the results are usually far from high quality.
Researching prospects can indeed be a time-consuming and labor-intensive task. Here are a few tips for streamlining the process:
Start on Google/LinkedIn to identify a particular company's POC (Person of Contact). Also, look for decision-makers (like the marketing manager or the technical head).

Scan the company's website, related social accounts, and LinkedIn profiles. You could use email-finding tools like

SellHack

,

EmailExtractor

,

or any

LinkedIn scraping

mechanism to export valid emails from LinkedIn directly for your cold outreach.

Verify the validity of your scoured database.
Supercharge your email marketing with our ultimate guide on the best opt-in strategies – don't miss out!
3. What is your content about?
Now, what will your cold emails be about? Your content can make or break your campaign. So, take time to craft the perfect message.
Your mission is to create a beautiful copy that reflects your objectives. Also, the content must be appealing to your buyers and optimized for the different buyer personas you have (from Step 2).
For instance, let's say you aim to persuade people to click on a particular link to your company's services. Chalking out 500 words explaining how your company started isn't a good idea.
A cold email template you found online isn't a good bet either. Sure, they can help you chalk out your ideas, but if you rely too much on these templates, the emails would not be personalized enough.
Keep the following ideas in mind when writing your cold email content:
Always personalize your emails
If I receive an email with "Dear Sales Manager", it is immediately going into the trash. Personalize your emails — nobody likes to waste time reading general, mass-marketing emails.
In fact, open rates shoot up by about 22% if you just include the recipient's name in the subject line, according to a study by Up Land Software.
Write catchy subject lines
This is a no-brainer. Without the right cold email subject line, you are very unlikely to grab the prospect's attention.
Keep the length between 98-111 characters.
A study by HubSpot revealed this subject line length to be the most effective, with a whopping 53% open rate, and a slightly higher response rate.
Create short, simple content
As per a study, Boomerang discovered that the ideal length of a cold email was 50-125 words.
Lengthy or self-indulgent emails will get you nowhere. Keep content short and to the point. Stick to short but punchy sentences.
The Hemingway App can help you find sentences that are too long.
Long emails full of text usually get a poor reply rate.
Go for impeccable grammar
Sure, you're not studying for the SAT anymore, but your grammar and punctuation are important if you want to establish yourself as an authority in your field.
You may not be a "grammar nazi", but would you trust a company whose content is riddled with basic grammatical errors?
Use tools like Grammarly to ensure that your content is top-notch.
Also, refrain from sending similar versions of one email to many prospects.
Sending identical copies to several email addresses will get you marked as suspicious by anti-spam systems. So, you might get blocked right after sending a few dozen emails.
Here's a list of spammy words that you must avoid at all costs.
A cold email campaign must make your recipient feel comfortable about your business. If a stranger sends you tons of pictures and embedded HTML content out-of-the-blue, chances are you are going to block them.
Your email copy doesn't need too many pictures, or even fancy HTML elements or fonts.
If there's an excess of HTML content or pics compared to plain text, your deliverability could go down.
Here's everything you need to know about images, fonts, and HTML in a cold email.
4. Where are your prospects located?
Well, believe it or not, your recipient location also has a lot to do with a cold email campaign. Although the location isn't the most crucial factor, ignoring your prospect's location could be a costly error.
You can tailor your content to appeal to audiences of specific geographies better. For example, if your client is based in the USA, you can tweak your content to American English.
Such tiny tweaks may end up making a big difference to your campaign.
You can also include social proof by presenting expert testimonials or case studies from the city or country your email recipient resides in. This can help with better credibility and impact.
5. When do you press 'send'?
After baking your cold email so well, you might feel tempted to smash that 'Send' button quickly.
Cooking up something nice isn't enough. You have to season your dish, and that seasoning comes in the form of sending your cold emails at the perfect time.
Before initiating a cold email, consider these time-related factors to optimize your cold emailing strategy:
Time of the year — Your products might have a specific essence during a holiday or some other special times of the year. Harness these times to your advantage.
Your goal is to make the prospects feel attached to what you intend on selling. Try sending relevant emails during appropriate times of the year. This will improve your conversion rates.
Day — The day of the week also matters a lot. According to a study conducted by MailChimp, the ideal time to send B2B emails is during the weekdays.
Use the weekends if you are targeting C-level executives or business owners. These super busy individuals might glance through your cold email during the weekends.
Time of the day — Here's another interesting research conducted by GetResponse. The ideal time to send cold emails is the time when people check their inbox frequently. This would usually be in the mornings and early afternoons.
Make sure that you understand the right time zone when you send out or schedule your cold emails.
6. What does a good cold email campaign need?
Now that you know the essentials, it's time to look at some best practices for launching your first cold email campaign.
Create a separate domain
Using an email address belonging to your main domain puts the reputation of your firm at risk. Cold emails contain a lot of experimenting. Thus, it's important to create a new email address from a separate domain for your cold email campaigns.
Another distinct advantage of using a separate domain is the inclusion of clarity.
As a result, your sales team can deal with all cold emails on one exclusive platform. Instead of cluttering all emails in one place, using a separate email ID for different campaigns or audience segments can help organize things better.
Allow some time for warming up
Yes, you are dealing with cold emails, but your new email address needs some time to warm up.
Athletes warm up before a game to ensure flexibility and agility. Likewise, your email address must warm-up before blasting outbound campaigns.
This applies to a small business as well as established players in the game.
Build a good domain reputation
Your fresh domain requires some time to chalk up a good reputation. Initiating a cold email campaign immediately could get you blocked.
Having a good reputation increases your email deliverability as well.
Here's why: Each domain has a certain reputation. The reputation, irrespective of being good, bad, or neutral, takes time to form. Although new domains start as neutral, the newness sets off suspicious flags.
If you begin sending many emails from this new address, you confirm the email host's suspicions. Consequently, you could get listed as a malicious user, aka a spammer.
The solution is to provide your new domain and yourself ample time to work on an excellent reputation. Think of this as getting into the good books of your email host.
7. How long does your campaign run?
This duration depends on your email host. Different hosts need different periods to earn a reputation and get rid of all "new" suspicions.
Remember, the actual culprits of a failed cold email campaign are:
A notorious frequency of emails sent (for instance, sending 200 emails the very first day)

Addressee list of poor quality (resulting in tons of bounced emails)
Avoid these like the plague.
8. When should you follow up?
A follow-up email is super crucial! According to several research studies, follow-ups drastically boost the reply rates of cold email outreach.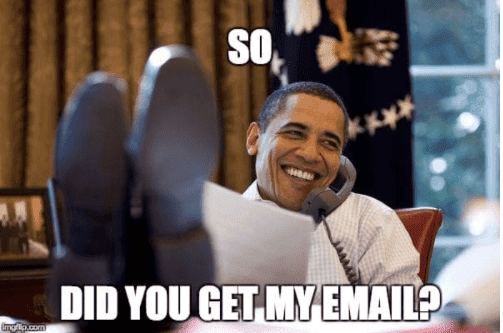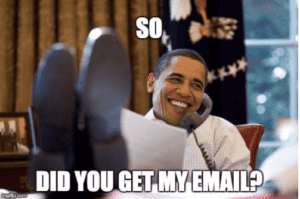 But how long should you wait before following up? Studies say wait three days at least.
9. What to do if your follow-up emails get no response?
If you are contacting the prospect for the first time, they are a cold prospect, and you shouldn't go beyond two follow-ups.
However, if the prospect is a warm lead (having shown some interest in what you offer), you could send multiple follow-up emails.
There is no single proven strategy to help you convert more leads via cold email follow-ups. Nevertheless, with a fair bit of experimenting, you can create a recipe that works for you.
One proven cold email follow-up strategy is the 'three-email sequence'.
As per this plan, you send a cold email to introduce a product, service, or offer. The second email is sent to follow up and confirm if the recipient received the first email, and if not, what they can do. The third email is a final follow-up that tells the recipient that they won't be hearing from you again unless they opt-in with a certain action.
Additionally, in the third email, you could explicitly allow your prospects to unsubscribe from your email campaign if they are uninterested.
SPF, DKIM, and Other Email Things
Now, let us look at some email stuff that's a bit more technical.
If you're not sure about email sending limits yet, here's an informative article on the sending limits of various email hosts.
Configuration of 'From Line' and 'Signature'
First, you need to address the MX (mail exchange record) that helps gather replies. Set up your 'From Line' and 'signature'.
From Line
This is what appears right next to the subject of your email. Don't mistake this for the email address itself.

Look at the red highlight box. That's your From Line.
From Lines are crucial because people often glance through their inboxes for trustable sources. If your From Line has something like 'Marketing Manager', you can expect poor open rates.
Instead, something more personal like your first name and the name of your brand could suffice. Notice how 'Amanda from Keap' and 'Angel at ConvertKit' just seem so much friendlier than just 'HubSpot Team' or 'GetResponse Team'.
Email Signature
Well, this part is a bit tricky. Many email marketers scrawl out their name in some fancy HTML hoping it will suffice as a sound signature.
WRONG.
The problem is, the email signature isn't primarily a signature. It's a small hub that helps the reader connect with you or your business. It could be via social media platforms or a phone number.
Therefore, it's crucial that you keep your signature simple, professional, and consistent.
Elements of an awesome signature:
Sign off
Name and surname
Job title
Email address
Physical address
Link to your company's website or blog
Social media handles
Phone number
Photo
Let's go back to the example email from Dave, CEO of Jasper. This is his email signature: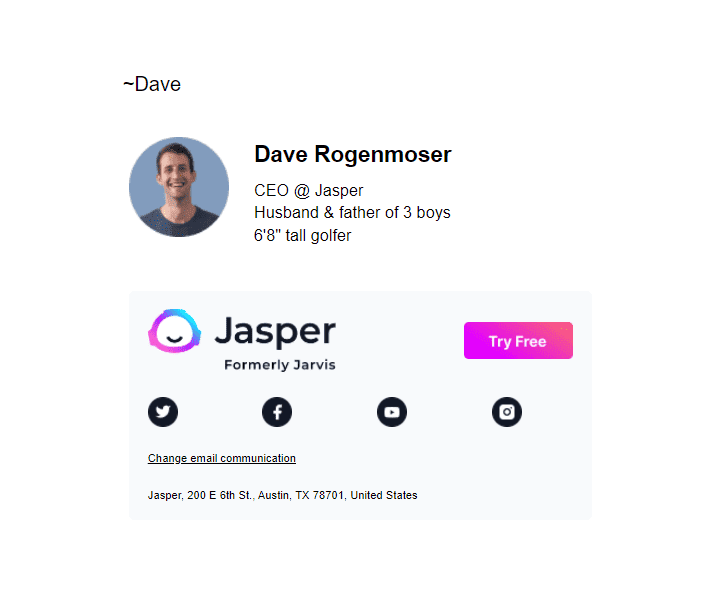 Is it not simple and attractive? And yet, it is comprehensive enough to include everything we've mentioned as important in an email signature: there's a CTA, link to the product website, physical address of the brand, social media links, a cool face shot — the whole package!
Take time and design a great email signature. This can really help you build trust and attract some replies.
SPF
SPF stands for Sender Policy Framework which is a security measure intended to prevent any alerts on malicious activity spewing out of your e-mails. It prevents other people from misusing your emails.
This image shows the decision-making loops that SPF deals with to confirm the security of emails.
Source: Postmarkapp
The SPF deals with communication within the DNS servers.
Upon setting up a DNS server, the SPF takes charge by clearly demarcating specific IP addresses for sending e-mails from your domain.
As a result, this definition of IP addresses tells the destination server that it was indeed you who sent the e-mail.
4. DKIM
DKIM stands for DomainKeys Identified Mail, which is a standard that adds to the protection provided by the SPF.
The DKIM acts as an additional authentication that confirms your identity at the target DNS server.
Here's a fantastic tool from mail-tester.com for checking your current SPF and DKIM keys.
Read more: 12 Cold Email Marketing Tips to Increase Your Conversion Rates
Conclusion
You just read a comprehensive guide on how to design a perfect cold email campaign.
The cold emailing strategy is a vital part of any company's marketing and sales efforts.
By following an effective cold email strategy, you can generate more leads, network with industry leaders, close more sales, improve efficiency, increase ROI, and target specific groups that may be interested in what you have to offer based on their interests.
You can also automate your follow-up messages using a simple marketing automation software.
EngageBay is a comprehensive marketing automation tool that can easily do the heavy lifting for you.
Hop on to our platform for free and check out the myriad of ways we can help boost your business 🙂