"SEO is dead."
We've all heard it said before. And to be honest, with the ever-changing landscape of the internet and search results, it's easy to see why people might think that.
But the truth is, SEO is very much alive and well. And it's more important than ever if you want your website to be seen by the right people.
SEO (search engine optimization) is one of the most important aspects to optimize your website for if you want to rank higher in search engine results.
As per HubSpot's State of Marketing Report (2021), 69% of marketers were keen to invest in SEO by 2021. I'm sure the numbers have gone up now.
For some direction and tips from top influencers in marketing, we've compiled a bunch of amazing SEO quotes that are actionable, like, today!
So let's go.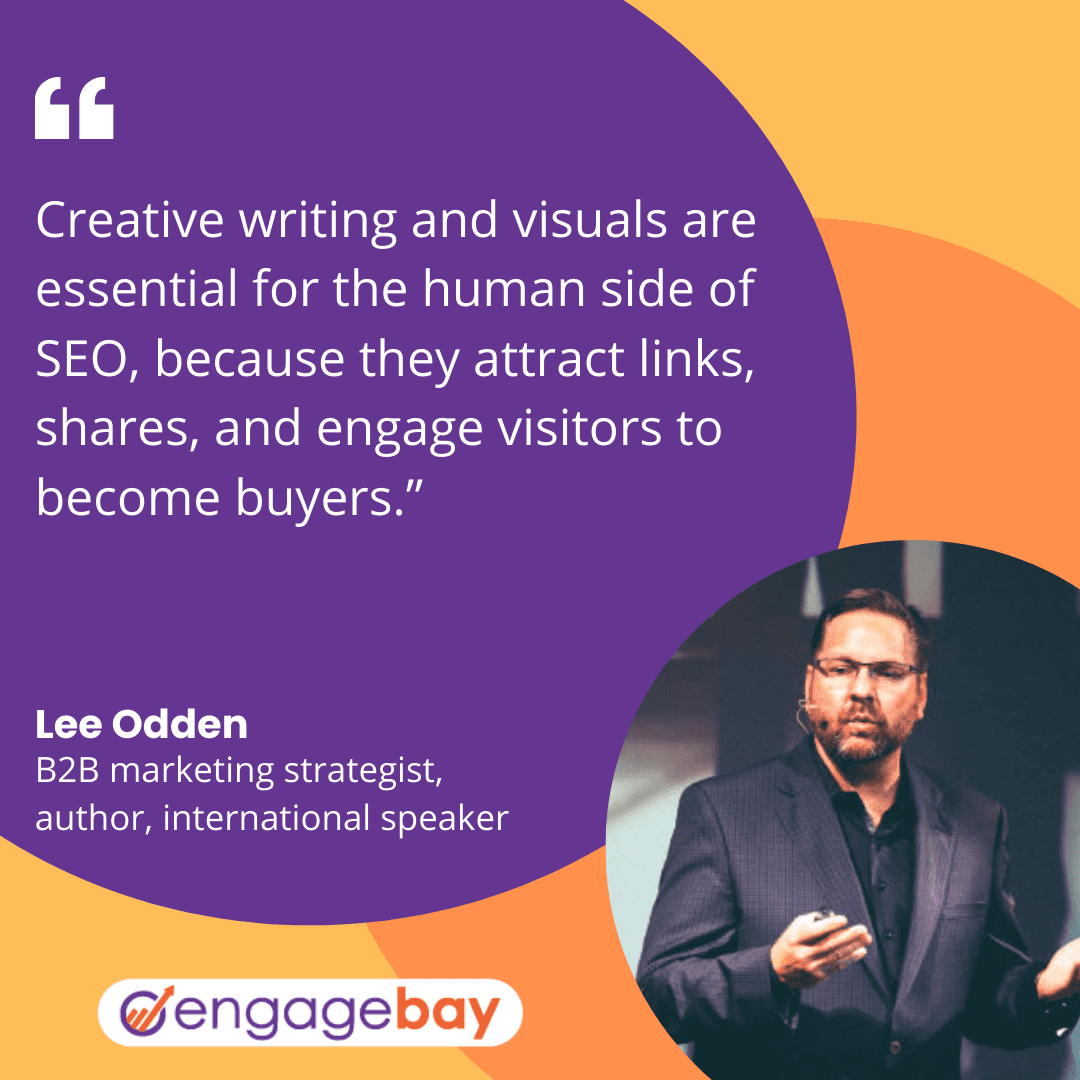 Isn't that true?
The ultimate goal of SEO is to drive more traffic to your website, and creative writing can be a key part of achieving this.
Here are a few of Lee Odden's best SEO quotes:
"Content is the reason search began in the first place."
"SEO is fundamentally a set of methodologies that make it easier for search engines to find, include, categorize and rank your web content."
"Too many marketers cobble together marketing tactics because of shiny object syndrome, chasing competitors, or simply acting on intuition. If data about your buyers reveals their preference to use search for top of funnel discovery and then forums to flush out solution ideas, then it makes sense to use SEO and social media to be where your customers are. If they like white papers, create them. If they prefer events, then host them."
"A blog is only as interesting as the interest shown in others."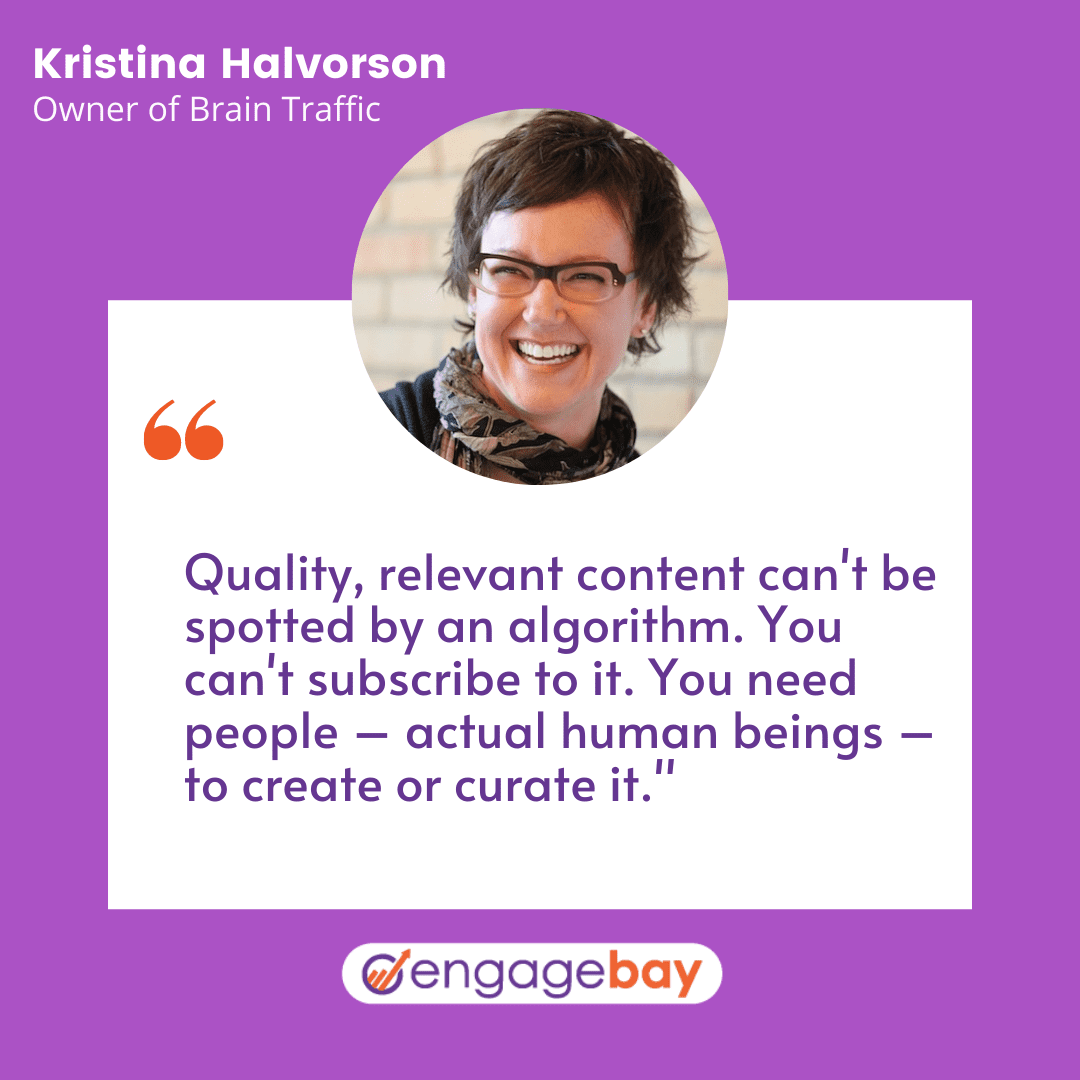 Quality content helps enhance your website traffic, and it can also improve your website ranking (domain authority).
Here are a few of Kristina Halvorson's best SEO quotes:
"High-quality web content that's useful, usable, and enjoyable is one of the greatest competitive advantages you can create for yourself online."
"A good user experience leads to good business results."
"The role of CMS is not simply to shuffle and store packets of information. Its primary role is to help your content strategy succeed."
"The most important part of content strategy happens way upstream when you're asking questions about the content."
"Our culture is so activity driven that we often value activity over productivity. What's the worst-case scenario if we slow ourselves down and do some analysis? What if you stopped putting content out there for 30 days? What if you did? What if you sat down and asked, What are we doing that makes sense? Do we have the right people in the right seats? How much content do we really need to create and how often? Do we have the right technology? What are we going to do with all that content once it's out there? What would that do for your results?"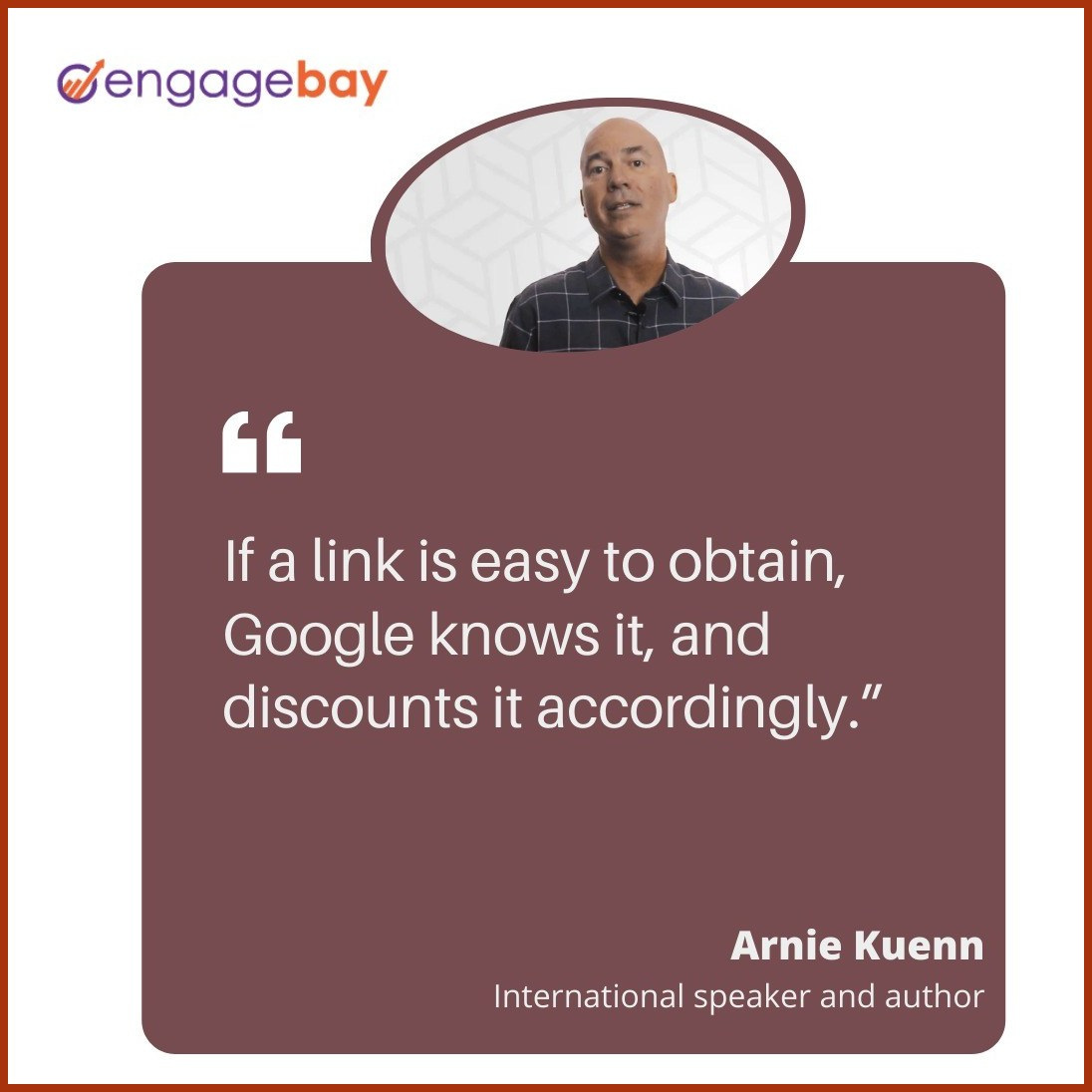 We all know that links from other websites are a major factor in how Google ranks web pages.
By building quality links, you can improve your site's visibility and organic search traffic. However, Arnie Kuenn says you shouldn't go after backlinks that are easy to get.
Here are a few of Arnie Kuenn's best SEO quotes:
"In the age of the internet, we have endless story-sharing opportunities at our fingertips. With the click of a button, your brand story can be easily accessible to anyone, anywhere, at any time. But with this connection comes competition, especially when it comes to SEO. There are countless stories being told by millions of organizations, and it's a struggle to get noticed amongst your target audiences searching for content like yours."
"Most people will only find you through search engines."
"Sure you can always find examples of site ranking and all you see in their backlink profile is tons of free directories and cheap blog posts, but 95% of the time the way you get ranked is having a really solid on-page SEO strategy coupled with a high-quality backlink profile."
"I think the first rule-of-thumb would be: are you proud of that link? If not, it's probably not worth much."
"To match your content with what people are searching for, it's essential to do your own research, using keyword tools and social sites to learn more about your customers. Content ideation should be paired with methods such as: keyword research, using search engine tools; search of question-and-answer sites; and Moz's Open Site Explorer tool to see what kinds of successful content your competitors are creating based on other sites that link to them."
"Unclear about the content? A witty title doesn't get people to click. Searchers never see it because it likely won't show up in relevant results, and if it does, they'll choose a headline that sets clear expectations. All about self-promotion? People who aren't familiar with your products or services and are not actively searching for them have no chance of seeing your content."
"Answer a question. Since searchers often type questions into search engines, your headline might perfectly match what they're typing."
"Solve a problem with a 'how to.' Searchers typing in questions to learn a skill respond well to content that offers answers."
"Rev the engines. Whether you're starting a new content marketing strategy or need to give your methods a facelift, don't forget that excellent content marketing is both art (creation) and science (SEO and amplification). Make sure to use content ideation to power your editorial calendar. Write search engine-friendly headlines, meta descriptions, tags, and content. Amplify your content in social media channels, email newsletters, webinar slideshows, and paid search campaigns."
"More Traffic. More Leads. More Business."
Read more: The Best Quotes From Seth Godin, the Modern Marketing Guru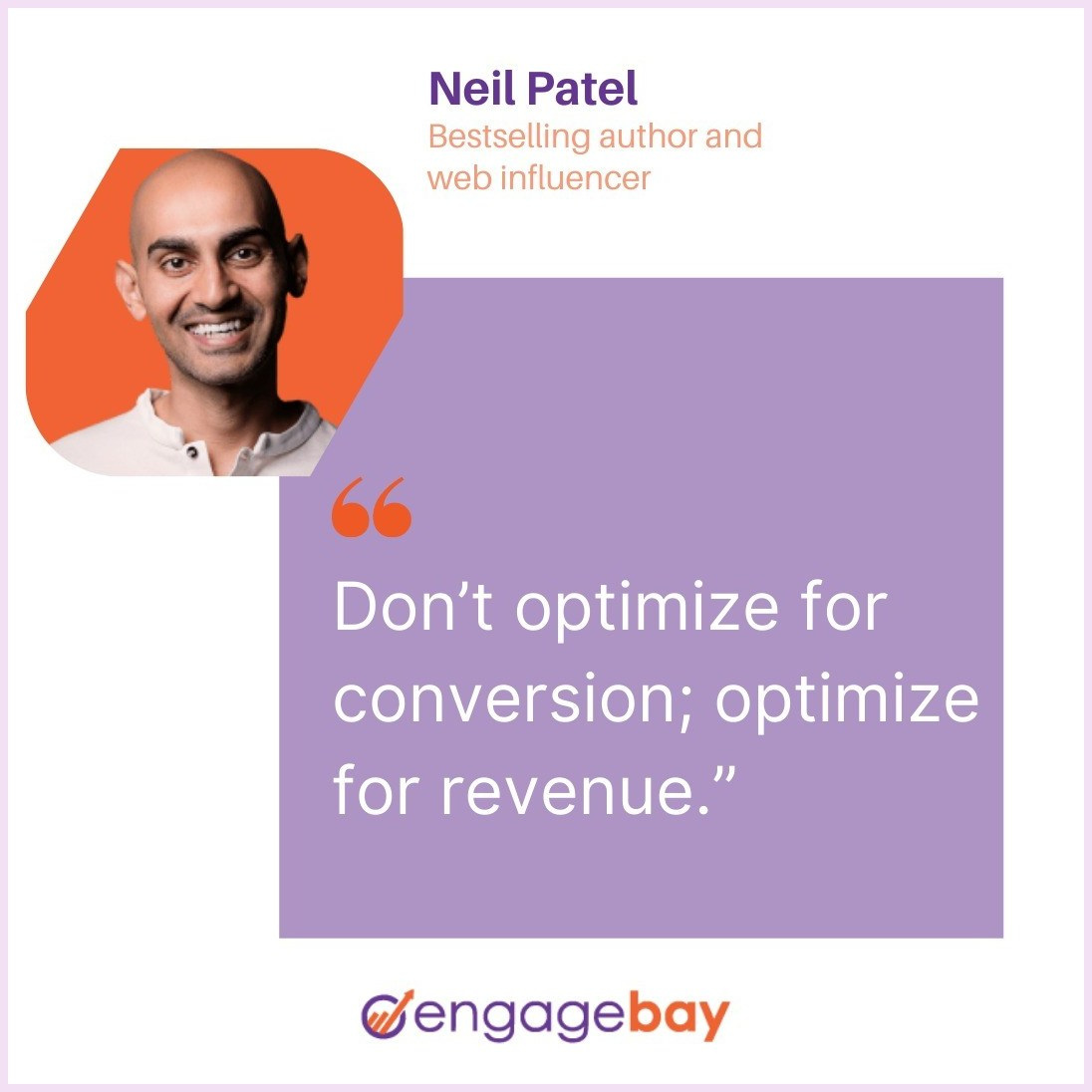 Revenue is what keeps a business alive. So if you're not optimizing for revenue, you're not really optimizing for anything.
Here are a few of Neil Patel's best SEO quotes:
"If you are trying to grow your qualified search traffic, you have to combine your content marketing with your SEO efforts."
"SEO is a race, not a sprint."

"

If you are trying to grow your qualified search traffic, you have to combine your content marketing with your SEO efforts.

"

"No website can stand without a strong backbone. And that backbone is technical SEO."
"Knowing how to distinguish between an ideal keyword and the reality of queries will help you to refine your strategy and success as an online marketer."
"If you want to continually grow your blog, you need to learn to blog on a consistent basis."
"The key with blogging is to lay it all out there because sooner or later people are going to know what you know, so might as well be the first one to share the information and get credit for it."
"All content is not created equal. Some content will go viral, generating tons of hot traffic to your blog, while other content will be lost in the archives. If you want more of the first kind, you've got to put your readers first."
"Every decision that a growth hacker makes is informed by growth. Every strategy, every tactic, and every initiative is attempted in the hopes of growing. Growth is the sun that a growth hacker revolves around."
"Read intensely. It'll help you create better copy. The more information that you feed your mind, the more energized and enthusiastic you'll be when it's time to write."
"If your post gets a lot of traffic, social shares and comments, the blog owner will most likely accept guest posts from you again. Plus, you can use that post as a reference when pitching other blogs."
"The best way to beat Google is to put users first."
"User experience is going to be more and more important over time."
"Eight out of 10 people will read your headline (title), but only two out of 10 will actually click through and read the rest of your article."
"Your content needs to be credible in the eyes of the reader. You can do that by citing sources and linking to other people. This makes your business look more as an expert."
"When you link out to other people, it flatters them. Because when you link out to someone, it drives them more traffic. When you link out to them, shoot them an email."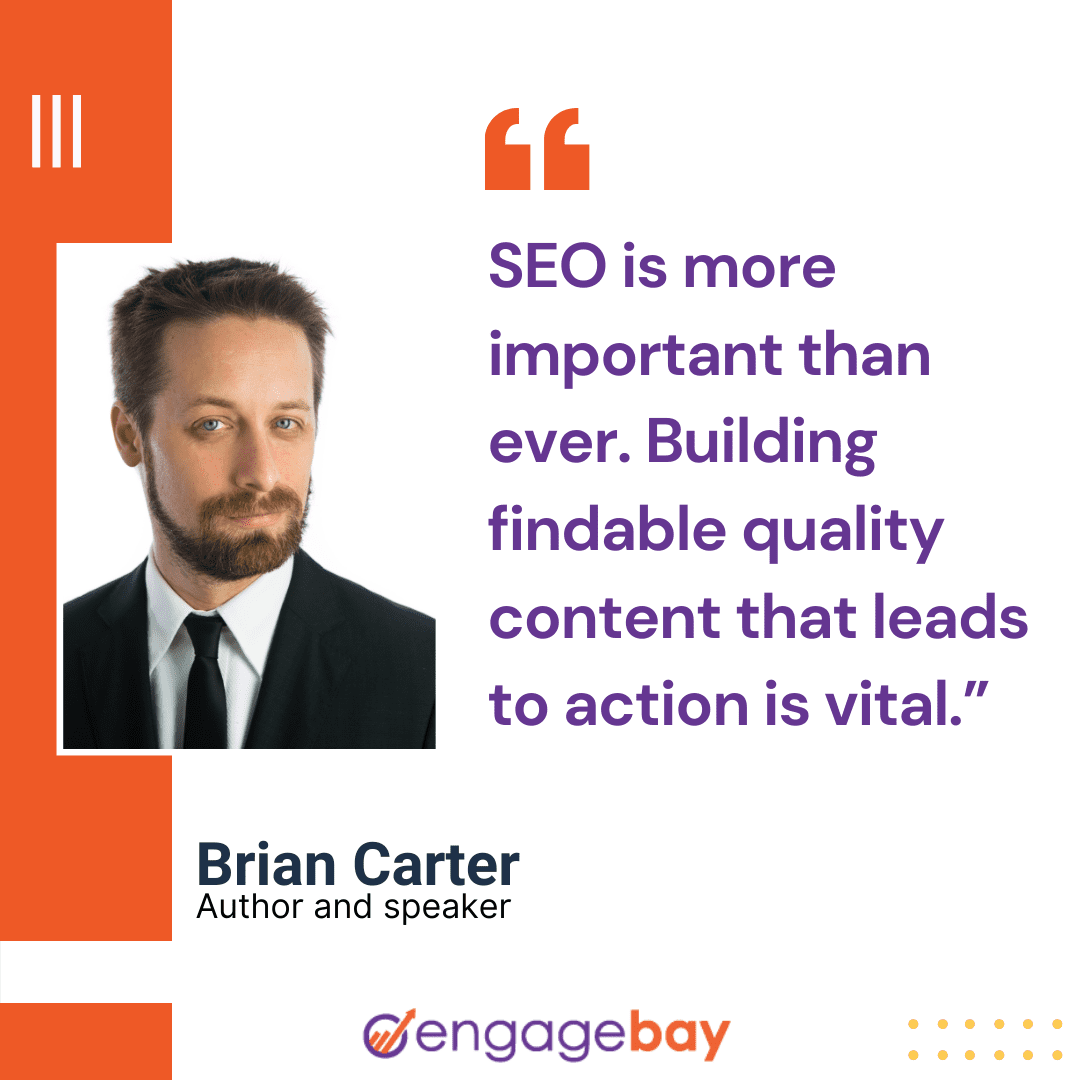 Isn't he quotable? Here's another quote from Brian Carter on SEO that we like:
"People don't want to read much, they want quick and easy … and quick and easy is what they share."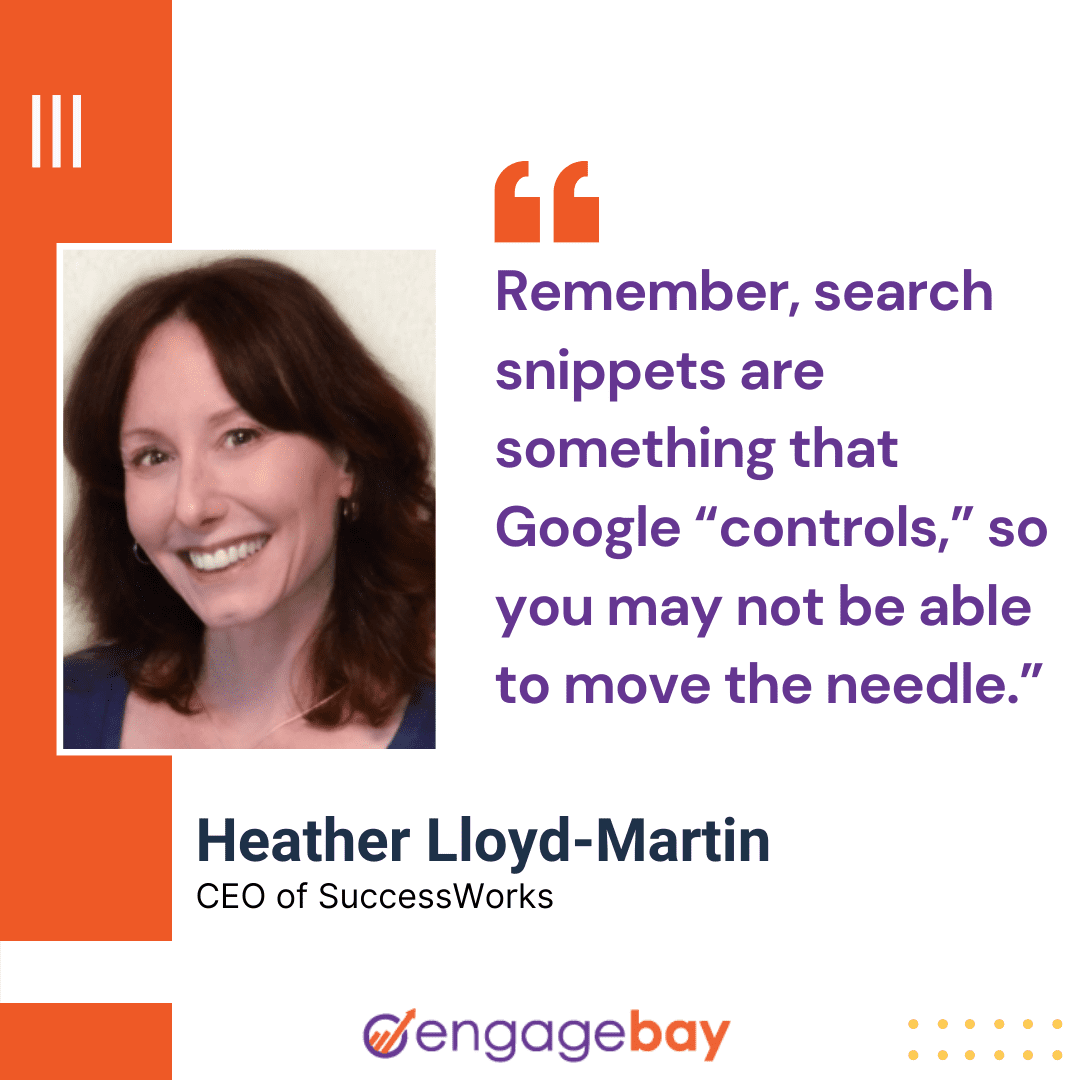 👉Get inspired by our collection of insightful customer relationship management quotes – explore our collection now! 💡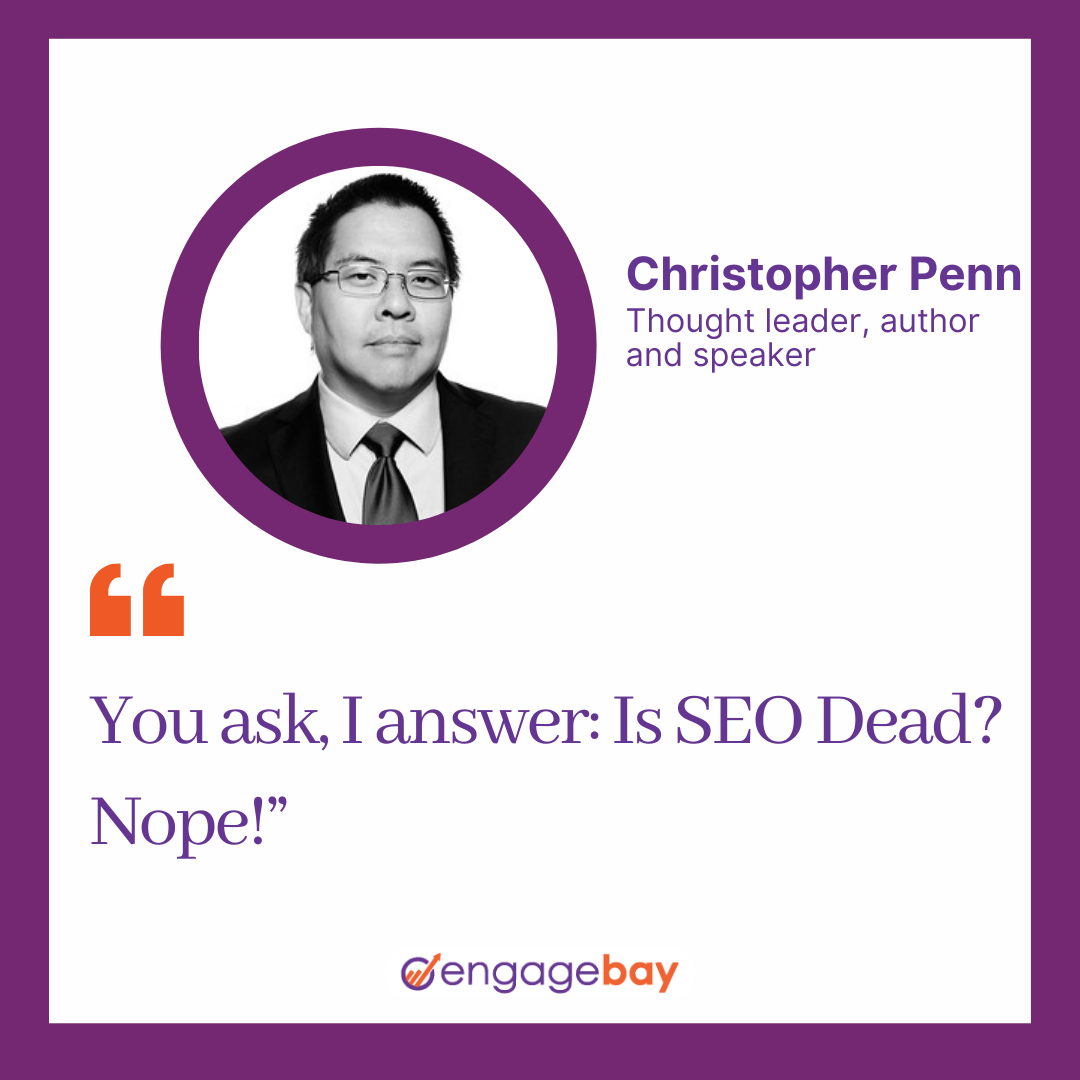 The truth is, SEO still matters.
And if SEO is not a part of your marketing strategy, you're missing out on some serious potential traffic.
Here are a couple more SEO quotes from Christopher Penn:
"What matters in today's SEO: Intent Fulfillment, Reputation, Context, Omnichannel Presence."
"The AI Future is bright for marketers."
50 Content Marketing Quotes to Get You Fired Up
Wrap Up
That's an awesome curation of SEO quotes. Isn't it?
Good SEO work is an attempt to make the audience discover your website whenever they're searching for something related to your business.
And so, it's important to remember that SEO is an ongoing process, not a one-time strategy. You need to continually work at it in order to see results.
If you think this piece was helpful, share it on your blog or socials so others like you can get some inspiration too 🙂