Trade marketing is one of the oldest yet most misconstrued forms of marketing.
In this guide article, we look at how trade marketing has transformed today and how to use some proven trade marketing strategies to your maximum benefit.
Let us get right into it.
Trade Marketing: Who, What, and Why
Trade marketing is a marketing strategy aimed at attracting retailers, distributors, and wholesale marketers. It can be defined as a form of B2B marketing strategy.
The goal of trade marketing strategies is to increase the demand for products with supply chain managers. It is not direct consumer-focused marketing.
The target is to get the products on the shelves of shops, supermarkets, and other major distribution centers.
With the increase in demand, wholesale manufacturers will be pushed to produce more goods and this becomes a healthy cycle.
Retailers and suppliers use promotional events and activities to promote and exhibit their products. This makes suppliers and consumers aware of the benefits of using their products. This in turn attracts new distributors and potential buyers and thus increases the demand.
In a nutshell, this is how trade marketing works, where manufacturers exhibit their products, increasing demand and thus producing an active cycle of demand-supply.
Who Are Trade Marketers?
Trade marketers are large-scale and small-scale manufacturers who wish to adopt marketing tactics to 'sell' their products to retailers, wholesalers, distributors, and supply chain partners.
Manufacturers produce products to sell.
Rather than directly approaching the consumer (which in such cases is the public as a whole), they market their product to be eventually sold largescale in markets, shops, and other distribution centers such as malls.
Trade marketing is especially implemented by retailers with a physical brick-and-mortar shop who need suppliers to take their products to a broader base of customers.
Essentially, these strategies help manufacturers find the right distributors or retailers, who will deliver their product where it needs to be delivered. When trade marketing is done well, manufacturers can create a demand for the product they produce and thus increase their market value.
Read also: What Is Direct Marketing? Does It Work? [13 Ways To Do It]
Why Is Trade Marketing Important Today?
Trade marketing came into the relevant marketing scene around the 1990s.
During this period, many wholesale manufacturers saw a gradual shift where the negotiation power lost its charms and distributors were calling all the shots on marketing and trading.
Today, the scenario is slightly different where wholesale retailers have adopted new methods of promoting their products and ultimately increasing their product value with the power of the right marketing.
Manufacturers are focusing on robust marketing strategies such as cross-promotional events, showcasing their products directly to consumers on trade shows, providing the retailer with samples and scouts, etc., all of which have proved to increase the overall exposure of the products, boost their competitive stand and reach new audience profiles and retail partners.
Fast-moving consumer goods companies have even gone a step further to try out different methods to showcase their competitive advantage. It can be a successful strategy for manufacturers focusing on increasing their product value and market share.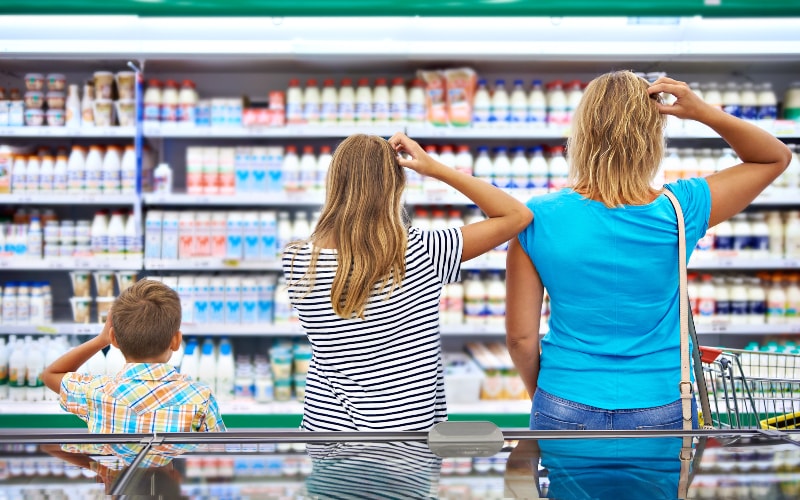 Even through strong strategies, there is a constant struggle for manufacturers to deliver their products to the right supply chain parents and eventually to the open market.
If a manufacturer does not adopt any marketing strategies, the situation becomes even more arduous, the profit and product value take a heavy toll.
Now that we have an understanding of trade marketing and its importance, let us now take a deeper look into the action course.
Read also: 7 Secret Dealership Marketing Tactics By The Top Guys
Trade Marketing vs Conventional Marketing
Trade marketing is slightly different from conventional marketing strategies. While in traditional marketing, your product is directly marketed to the consumers, in this case, the aim is to market your product to a middleman (usually a retailer or a distributor) who will then sell your product to the general public.
In direct comparison, trade marketing is on a larger scale than most consumer-based marketing approaches.
The similarities lie in marketing your products in a way that distinguishes your goods from competitors and showcases your competitive advantage. Just like consumer-based marketing, right from branding to communication, all aspects of marketing overlap here, except for the target audience.
Akin to consumer marketing, as a manufacturer, you need to test out which marketing strategy works the best for you, and only then adopt it on a larger scale.
In the following section, we have detailed some of the important factors you need to consider before adopting a trade marketing strategy.
Read also: It Is Glam 'O Clock! 7 New Marketing Strategies For Cosmetics Companies
3 Elements to Consider in Trade Marketing
There are three main aspects of trade marketing that need to be considered carefully before we get into the trade marketing strategies.
#1. Resource Allocation
With the advancement in technology today, the biggest challenge faced by marketers across all realms is reaching a wide and dispersed audience.
In large-scale trading, it is becoming increasingly difficult to showcase your products to a wide range of audience pool with ever-changing needs.
As a result of this change, it is important to aptly fragment your marketing resources as a trade marketer. This will ensure that your product is marketed to a larger and more diverse group of audience.
Don't put all your eggs in the same basket.
Resource allocation is an important aspect of trade marketing and can make your product reach great market value.
Read also: 11 Bowling Alley Marketing Strategies For A New Spin
#2. Category Distribution
Since the 1990s, large-scale manufacturers have adopted a strategy where multiple products falling under a similar category are grouped as ranges and distributed to the public.
By doing so, distributors and manufacturers were able to market a number of products with just one strategy.
For example, a toiletries manufacturer may introduce a variety of soaps and shampoos under one range to market better to distributors.
This way of categorization enables you as a manufacturer or a wholesale seller to market a range of products under one category and not product by product.
Such a generalization of a large extent of products also helps in ensuring that the product stood out and brand marketing is done right.
To summarize, it is important to categorize your products into different ranges and then market them to your supply chain parents for the best results and distribution.
Read also: Say Aaah … 11 Jaw-dropping Dental Marketing Ideas
#3. Retail Potential
Since most of your products are going to be sold in retail outlets, it is important to know what to expect.
The best growth strategy for wholesalers and manufacturers is to aim to grow sales through retail stores.
Retail outlets are the big ballers for manufacturers and it is important to ensure your marketing strategy addresses these channels apart from your supply chain partners.
Trade marketing enables this but only when you play the marketing card right. With competition being more for wholesalers, it is important to showcase your product ranges in the best light possible.
You need to create a rumble to make sure it is your product that sits on the store shelf and not your competitors.
Also, there is also the diversity of audience that needs to be noted while marketing your products.
Trade marketing is the way to go and has never been more important to this field.
Read also: Top Retail Marketing Strategies To Boost Customer Loyalty (Trends and Tips)
7 Proven Trade Marketing Strategies
There are different types of methods that can be used in trade marketing, but there is no straightforward approach.
While some companies focus on reaching shoppers and curating their strategies focused on them. This will increase consumers wanting more and more of their products and thus indirectly influencing supply chain managers to buy from them.
In contrast, other manufacturers take on the supply chain managers and distributors head-on at trade shows and other promotional events. All year round their focus is on these events and the whole marketing strategy is based on how to tackle competitors and impress the distributors.
As it s evident, both these approaches are entirely different but would work depending upon the product and of course the target.
In this section, we share seven important trade marketing strategies that could help you out while devising your own.
Read also: Proven Salon Marketing Ideas to Attract More Clients
#1. Create a strong and memorable branding
Marketing works only as far as you are willing to work for it. And branding is a very important part of marketing.
When it comes to the right of the people consuming your product, they make a purchasing decision based on your brand and the brand image associated with it.
Similarly, supply chain partners would not sell the product just to make quick bucks out of it, they will be willing to buy products only if it has a steady identity associated and if it is a credible brand.
It is important to ensure your products are always consistent in terms of quality.
In short, smart, steady, and memorable branding is the only way to ensure your products reach the right customers, consistently.
Read also: Texting 101: Your Complete Guide to SMS Short Codes and Why They Matter
#2. Invest in strategic partnerships
By investing, we don't necessarily mean the monetary side of it but rather the connection and time invested.
The aim of marketing is ultimately to create a winning situation for everyone with common goals. This includes wholesalers, manufacturers, and distributors as well as the customers on the other side of the spectrum.
In trade marketing, these working relationships are crucial for a smooth transition of products from factory to stores to the customer's hand.
Maintaining a good collaborative relationship on both ends is a must in trade marketing. This relationship could be nurtured in all areas.
For instance, understanding consumer behavior together and working towards helping your products reach the customer is a great way to have a strong relationship.
Read also: How to Get Started in Freelance Digital Marketing [Guide]
#3. Do your research well
Do you know your product in and out?
When it comes to trade marketing knowledge is everything.
Successful businesses have one thing in common – they know their product and target as well as they know themselves.
Data collection and research on your target enable you to identify pain points and address them immediately.
It is equally important to know your core competitors. Have a competitor analysis ready before implementing any action plan.
During this process, ensure you come up with plans in place to address key issues and then move on to the next step.
👉Discover the most effective marketing strategies that will transform your campaigns in our detailed article! 📈
#4. Showcase at events
Do not miss an opportunity to showcase your products either through trade shows or other promotional events. These are some of the best platforms to increase your audience and ensure your brand is well-established.
Trade shows provide the best environment to meet like-minded supply chain managers and retailers and are a great way to get your brand out in the open.
It also provides the perfect pitch to forge strong collaborations and working relationships.
Brand and product awareness is guaranteed once you make it a point not to miss any trade shows and promotional events.
#5. Use promotions and ads to your advantage
Whether it is a consumer or a supplier, everyone loves special treatment. Using promotions and offers to promote your product and boost sales is an excellent way to ensure customers keep coming to you.
Provide special offers and discount codes on a regular basis to encourage customers to choose you over your rivals.
Similarly, running ads that promote your product can also help gain more demand for your brand. Ads are a great way to promote new offers and special discount codes as well.
Read also: Interesting Insights From Samsung's Marketing Strategy
#6. Harness the power of the internet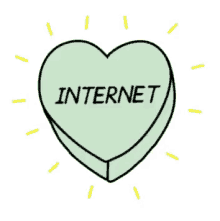 Using digital marketing to your collective advantage can be useful in more than one way.
Though the approach to trade marketing is different the end goal is the same- to sell your products and increase demand.
From Facebook ads to SEO-based marketing and lead generation, even though the target is different the concept model is more or less the same.
Consider implementing your trade-making strategies online and establish a strong online presence.
Take steps to educate your clientele online through educational videos, social media, and direct contact.
Keep in touch with your supply chain managers and retailers to ensure you stay on top of their minds.
Using the power of the internet and social media both offline and online can be a fool-proof way to ensure your products stay on the shelves.
#7. Make the most of marketing tools
There are a number of marketing tools available that you can leverage to boost brand recognition and product distribution.
For instance, digitally, you can use tools such as a string website combined with a good social media presence for your brand or products.
You can use landing pages for lead generation and brand awareness which will help in boosting recognition.
Similarly, offline efforts such as posters, and physical ads in the form of brochures and banners can be a great way to ensure your brand and product receive the recognition they deserve.
Invest in branded kiosks and stalls when you present your brand at trade shows.
Remember the product you wish to market will be much more lucrative if portrayed in the right light, and appropriate marketing and branding are crucial elements to this factor.
Read also: What Is a Vertical Marketing System? Definition, Types, Benefits
Wrap Up
Looks like we have covered everything. Hooray!
Just a small note before you go:
Remember to choose your marketing strategy wisely 😉
Need some help getting started? Check out EngageBay and the various integrated marketing automation products it has for as little as $1 a day!
Need a free demo? You ask and we give. Sign up for a free demo today!