Ever been in a super-stressful, haphazard environment while running your business? I mean, who hasn't, right?
Running a business is super dynamic with various factors changing up your plans every day. And if your work consists of factors outside of your control, like speaking to clients, things can go off schedule no matter how much you plan.
This is especially common in sales departments when you're trying to convert leads and they take their own sweet time to get back to you. Or worse — ghost you.
So, can one really bring order to the chaos and confusion of executing a sales plan? We think so.
With the right sales planning tool, you should be able to ease up your daily routine, forecast sales trends, and ace those big sales revenue targets! In this blog post, we will go over eight reasons why every business, no matter how small, needs a great sales planning tool.
What is Sales Planning?
Say you're planning to launch a new product or service in the market. Sales planning involves forming and maintaining a plan using conceptual skills to achieve a goal.
A sales plan covers forecasting, understanding market demands, and setting profit-based sales targets.
A good sales plan assesses how you can achieve your business goals with the resources you have at hand.
Based on your business's unique requirements and budget, your sales plan can be drafted quarterly, half-yearly, or once a year.
Sales planning is essential in ensuring your business is meeting its targets. It's what keeps your business running.
Read also: Sales Forecasting: Comprehensive Guide For Small Business Owners
Sales Planning Tool: 8 Reasons Why
There are plenty of reasons why every business needs a dependable sales planning tool. To keep it simple, we've elaborated on just eight reasons here, and these are in no particular order.
#1. Help Your Sales Team Prioritize Their Work Day
Did you know that salespeople and executives now spend less and less time with their clients?
Why is that? Because they're busy handling internal processes like documentation and sorting out numerous details.
Managing sales data like client contact info, following up with old clients, closing feedback loops — these are some redundant tasks that take up more than 20% of your sales team's precious time.
On the other hand, the average time salespeople spend communicating with clients has seen a sharp decline of 26%.
If your sales team is busy with mundane tasks instead of dishing up an effective sales strategy, it kinda misses the point, right?
This is why you need a strategic sales planning tool that eases them from the headache of managing anything other than fruitful tasks.
Take the EngageBay Sales CRM for example — it lets you manage a huge roster of contacts with a simple interface. It also lets you track leads till they're converted, and you can automate most of this tracking.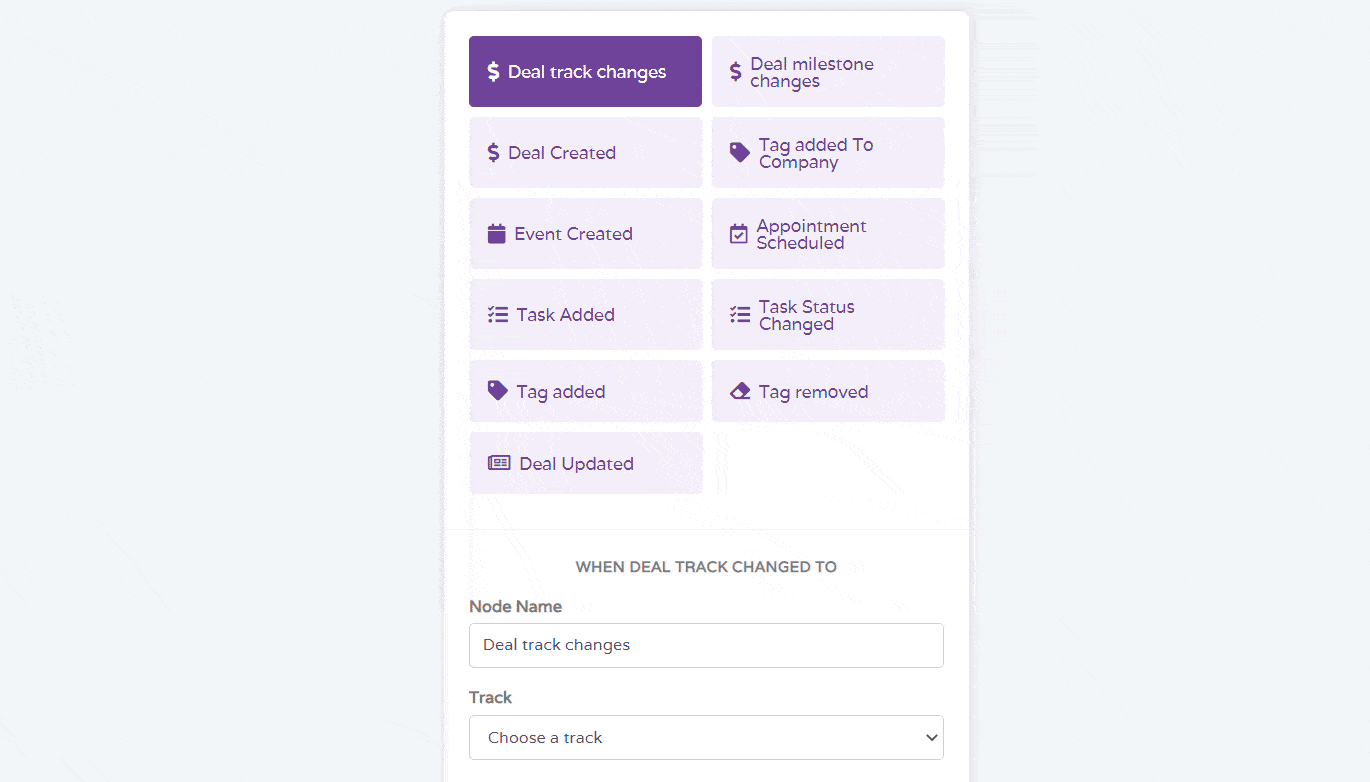 This automatically works with other activities like sending newsletters, timely follow-up messages or making calls at the right time.
Great for your sales team, great for your clients, and definitely great for your business!
#2. Filtering Leads
Break-ups are terrible but have you ever been ghosted by a lead you thought was promising? Heart-breaking, right?
With an efficient sales productivity tool, you get to pick and choose leads who actually need your effort.
Like most people, some prospects need just the right amount of persuasion at the correct time. But others might find it too much, and start ignoring your sales team altogether.
Assigning a lead quality score and a lead activity score is helpful in this scenario.
For example, each interaction with a customer leads to assigning a certain number of points to their score. The better and more frequent their interactions, the higher their score.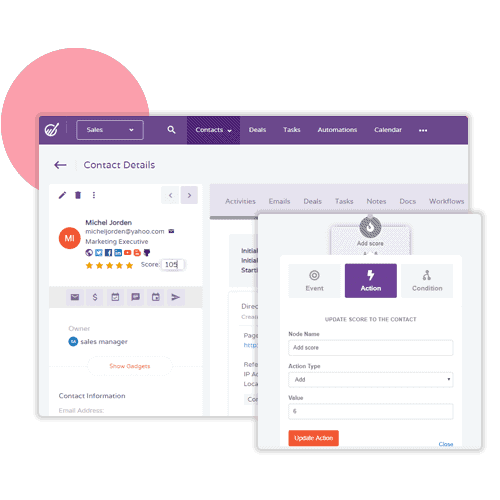 EngageBay is one sales planning tool that automates this for you and eases your sales planning process. You can still do it manually, or set up automation rules so your leads are assigned scores by the software.
These lead scores are great for dynamically creating lists so your team knows which target customers to contact on priority based on previous interactions.
Assigning a lead quality score and a lead activity score helps a lot in finding leads who actually need your effort
#3. Timely Alerts
How many times have we promised to call back a friend or co-worker and happily forgotten about it? It's not deliberate, but it can be detrimental to your sales performance.
One missed call and the lead can slip through your hands.
Expecting your sales reps — who already have a lot on their hands — to remember when to get in touch with numerous leads is overkill.
What you can do is have a smart tool that sends you timely notifications to follow-up with hot leads, and shows you all the details of the lead, along with the entire communication history with your business, including call scripts.
Take EngageBay for example – it lets you schedule calls along with notes on what your last conversation was with a potential client.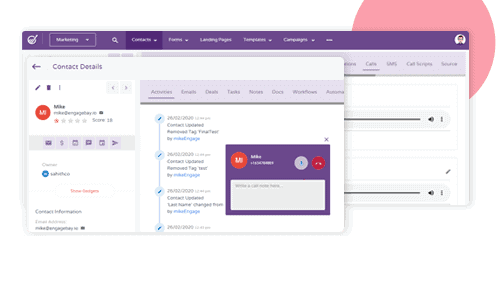 Another cool feature is the reassignment of missed calls. Say a potential customer calls during off-work hours or when a certain rep is unavailable.
The call automatically gets reassigned to another rep in the team, complete with all their info. This happens with rules you can pre-define on the tool.
This frees up a lot of headspace for your sales team who can now give your customers the attention to detail they deserve.
#4. Track Customer Behavior
Tracking a customer's journey with your business is easy if your team is dealing with a small number of contacts. When you start scaling up, using your gut instinct to predict customer behavior becomes difficult.
That's where a good sales planning software comes in.
You should be able to track every tiny behavior of your potential customer in order to convert them. With insights into which of your web pages they read and how much time they spent and where on your website, blogs, and landing pages, the right sales planning tool can help you eliminate all guesswork.
With a powerful sales tool like EngageBay, you can be notified when a prospect opens an email or clicks a link within. While these are small examples, the tool offers many more insights and even heatmaps of your customer's time on your website.
Based on the lead's online keyword searches, you can stay informed about their preferences and so on. Every time someone comments on your socials, you get notified, so you can always respond quickly and show the prospects that you care.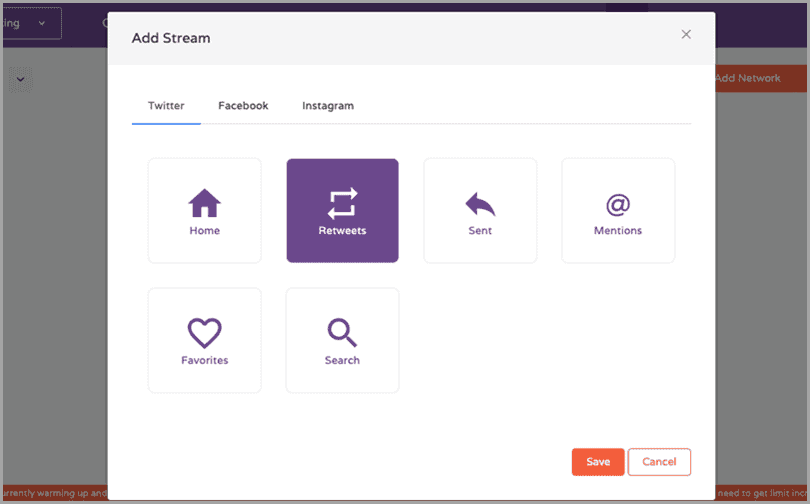 #5. Automate Your Sales Process
As your sales reps keep speaking to leads, they will establish a pattern as to what makes them make a purchase.
It could be a timely SMS, newsletter, email, or a simple phone call.
These are often secrets of the trade that each sales rep builds over time.
Certain tips and tricks, when done at the right time, can 'lead' to a conversion. Apologies for the pun 😉
What if your sales tool can actually track this behavior?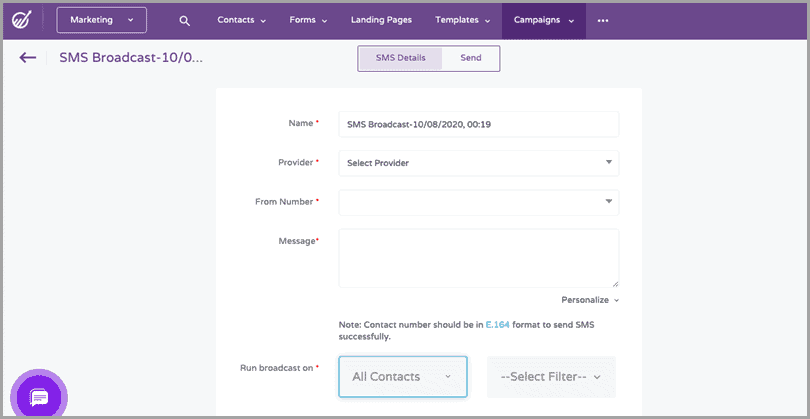 Say your sales rise after sending out emails to your niche, loyal customer base. Wouldn't you want to replicate that regularly?
Sales automation does just that. It helps you figure out your customer behavior over a series of actions and shows it to you in real-time.
You can then automate certain activities like sending a particular set of customers your promotional emails, SMS broadcasts, or newsletter updates.
A great sales CRM tool can take care of this cycle of personalized communication, while your salespeople can focus on what they do best — strategize to achieve bigger targets.
Read Also: Ace the Sales Process: 9 Strategies Nobody Ever Follows
#6. Gamify Your Work
Sales is a high-pressure work environment with lofty goals and little time to achieve them. It's possible that your salespeople overwork and burn out in the process.
A unique way to tackle this is to gamify your work. How do you do that? You guessed it – with a sales planning tool.
You can use leaderboards and reward the high-performing sales reps, all online and with complete transparency. (Say goodbye to favoritism and bias)
Setting short-term and easy goals like weekly or monthly targets can help keep your team focused and motivated. You can use self-reflection dashboards and establish useful feedback loops to ensure your sales team's performance is always excellent.
#7. Integrate With Third-Party Software
Using software tools to manage your business is great. But burdening your employees with multiple tools, multiple passwords and multiple redundant things to do isn't.
Did you know that your stress increases with every mouse tap or click?
Using complex software that's badly designed can demotivate your team faster than you think. They could end up giving on their goals altogether.
Prevent this. Use an all-in-one software that offers a lot of functionalities that come in-built.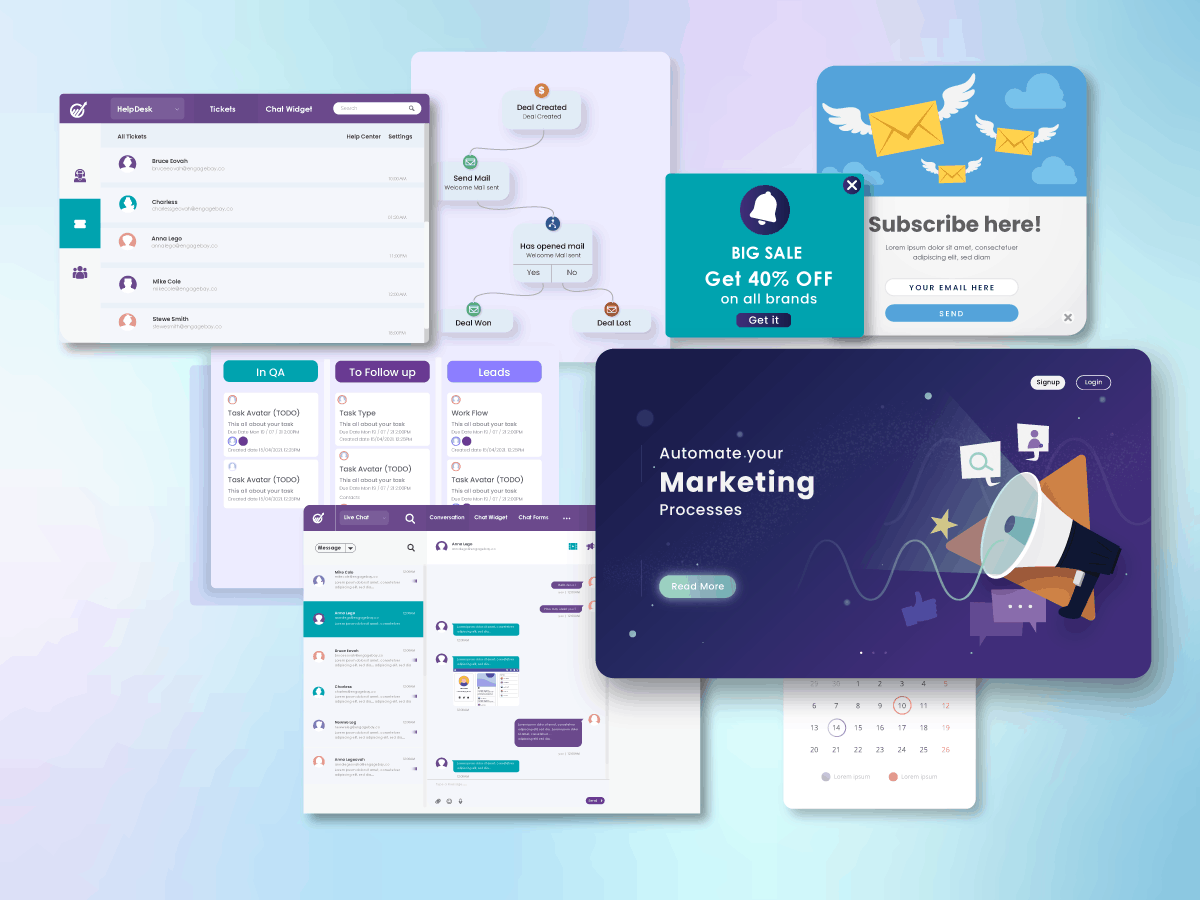 While this is an ideal scenario, you could also use tools that easily integrate with other third-party software.
How is this useful? Take your sales rep's regular day of work.
They may have to go through contacts, schedule calls, take notes, leave messages to clients, send emails, design newsletters, post on social media, and some other activities in between.
While one software might not do it all, you can make their life simpler by just getting a software that integrates easily with other key business tools.
EngageBay lets you handle marketing, sales, social media, and CRM tasks, all from one dashboard. It also offers integrations with a host of popular tools like Plivo, Zapier, Mandrill, DocuSign, and so on.
Read also: How to Become a Sales Director: Skills, Qualifications, Salaries, and JD
#8. Get a Holistic View of Your Sales Targets
Like we discussed, multiple factors go into hitting that one big sales target. With multiple factors, comes the possibility of multiple goof-ups.
With several small fire-fighting tasks you do every day, it's easy to lose sight of your overall sales goal.
Get a tool that helps you with a holistic view of where you are on your sales journey.
Your sales software should enable a 360-degree view of your potential customers both at micro and macro levels.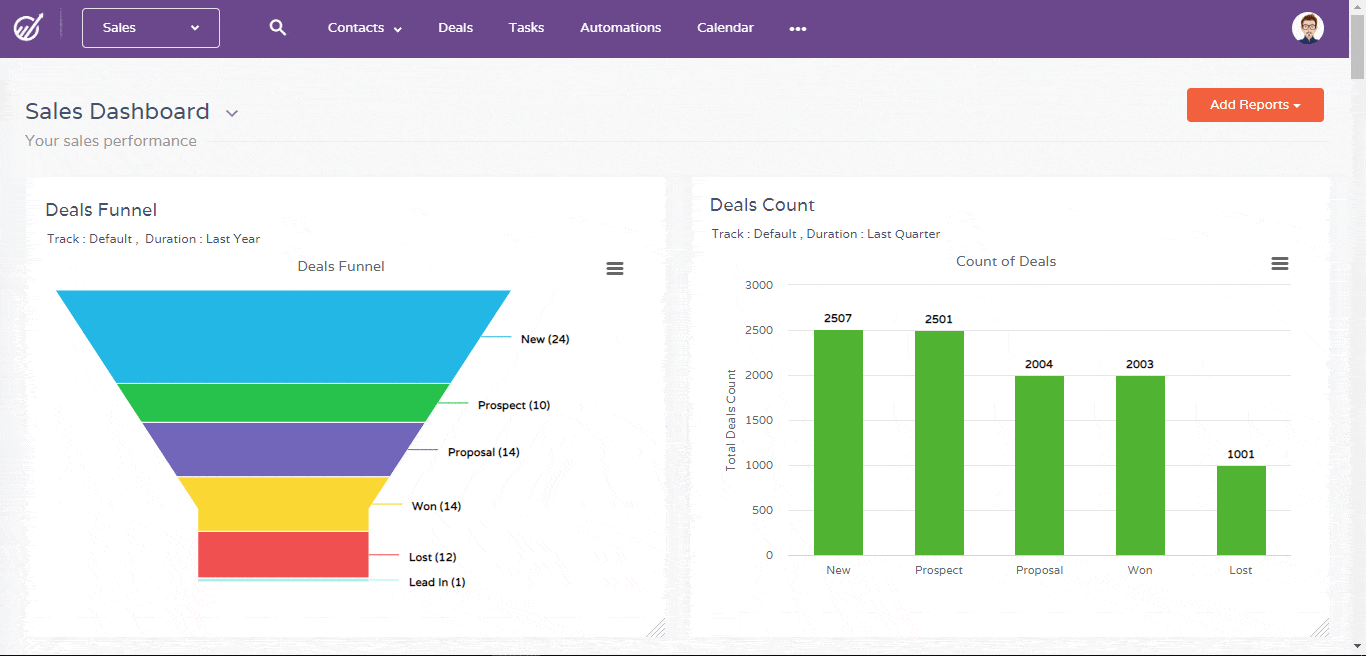 This will enable you to create personalized sales strategies, and plan well in advance.
EngageBay offers sales reports based on dozens of default metrics that you can use, but it also allows you to add your own custom metrics to generate visual sales reports.
Conclusion
While we did make some compelling arguments as to why you should get a sales planning tool ASAP, here are a few things you should consider before you invest in one:
Is it simple enough to integrate into your daily business activities?

Will your sales team be able to start using it immediately with little effort?

Is this just another investment that looks fancy but does nothing?

Will this help speed up or ease your sales team's work? (Ideally, the amount of work that a tool gets off your hands should be worth weeks or months of man-hours.)

Does the tool offer adequate support and tutorials to help you get started?
Also, we suggest using the sales planning tool in a free version for a couple of weeks, so you can weigh out the pros and cons of the product before locking in.
EngageBay offers a free plan for up to 15 users that lasts forever. The free plan offers plenty of features for sales managers, including lead grabbers, email autoresponder, email marketing, Live Chat, integrated CRM, and landing pages.
To know more, click here.