Business-to-business (B2B) marketing is in a state of perpetual change. What used to work just a decade ago isn't working anymore, and sometimes a marketing hack that worked wonders for B2B companies just five years ago is no good anymore.
To stay one step ahead of the competition, today's B2B marketers and business owners need to be aware of the general direction the industry is moving in.
In this article, we take a look at some of the most powerful B2B marketing ideas. If you're selling anything B2B, you have to master these strategies to grow your business.
Unlocking Growth with Proven B2B Marketing Ideas
B2B startups and small companies need to take inspiration from brands such as HubSpot, Flock Freight, and LinkedIn.
These brands understand the human aspect of B2B marketing. Their approach has been right on the mark when it comes to communicating a value proposition in a way, through a medium, and in a format that their ICP likes.
So, what can we learn from these fantastic global brands? Here are some B2B marketing ideas we all need to understand and master to unlock growth.
1. Combine broad match keywords with audience targeting
Using broad-match keywords and best-match audiences is already a good way to advertise and bring in possible leads and customers.
Even though keywords aren't dead, the rise of combined audience targeting will definitely have an effect.
Broad match keywords allow Google the most leeway in determining which search terms your ad will appear for.
Example: When you use broad-match keywords, your ads might appear in searches related to the keyword.
If your keyword is "irrigation specialist," your ad could come up when people search for:
Water valve replacement
Lawn care specialist
Sprinkler installation
Irrigation system repair
A few of these terms could fit with the services you offer, and others might not.
12 Creative Small Business Marketing Ideas That Work
2. Leverage marketing automation, CRM, and lead nurturing to streamline your marketing process
Personalization has become a major trend in digital marketing, and customers want it. 87% of businesses indicate that clients want customized content.
However, it is no longer enough to mention the recipient's name in an email's subject line. Nor will giving content recommendations based on a consumer's web page visits suffice.
Instead, you must take personalization to the next level by customizing content for each customer and sales funnel step.
Lead creation and nurturing are likely the most crucial phases of the sales funnel. It can make or break your conversions and sales. However, acquiring and nurturing a lead is not a simple task, and in the past, it required a significant amount of manual labor.
In contrast, marketing automation automates manual tasks that are done over and over again.
Lead-gen forms can be integrated with your customer relationship management (CRM) software to acquire, qualify, and nurture leads.
When marketing automation is linked to your CRM, information about leads will be sent automatically to the CRM. After that, you can track your customer or lead's behavior to understand which of your leads are the most engaged, and which seem uninterested in your products or services.
A CRM solution like EngageBay can also automate lead profiling and scoring. It can also automatically separate leads based on how important they are so you can follow up with them and turn them into customers.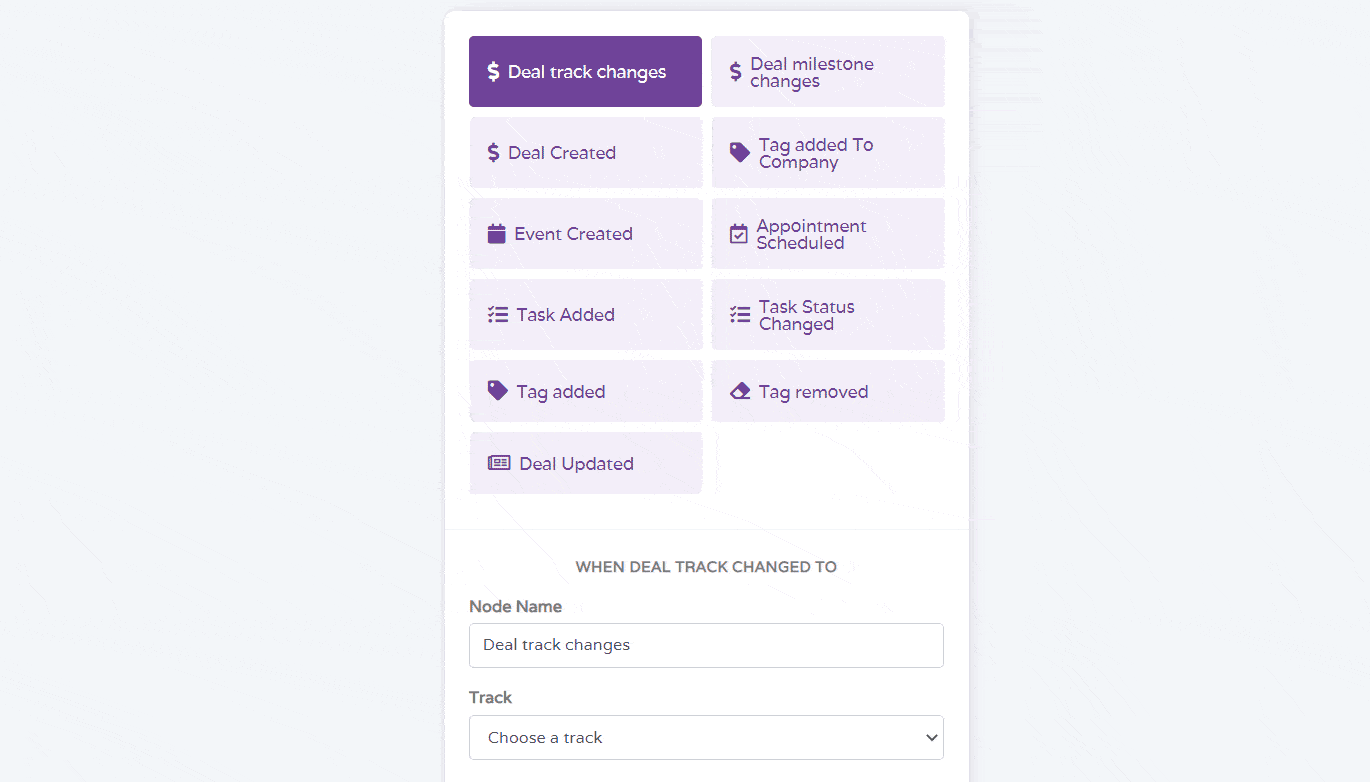 CRM for B2B: How to Make Your Business More Profitable
3. Engage visitors with interactive content on a dynamic website
A recent Aberdeen Group study showed personalized emails increased CTR by 14% and conversions by 10%. Dynamic content is web content that changes based on the preferences of the buyer persona or demographic, also known as "fit-data."
Your website needs to be dynamic in content delivery. It needs to be able to leverage a content strategy that looks at website visitor data. Using this data, your website must then present them with personalized content. This will deliver you more fans and sales.
Example: A user signs up for a company's website and seeks information about what they want to buy. In this case, landing pages could show dynamic content that relates to viewers' immediate actions to drive conversions. These could include clicking on Call-to-Action (CTA) buttons, while other pages could show a link to additional content.
17 Fresh eCommerce Marketing Ideas
4. Build dedicated landing pages to drive action and maximize conversion rates
The majority of websites use a single 'contact us' form for every website interaction. These are not good practices, and they can make a visitor not want to give you their information before you've given them anything of value. You also can't make your marketing efforts fit the lead's interests if you do these things.
Hence, landing pages are extremely useful. Landing pages are created for a single conversion. They help focus on the actions the leads take.
Hubspot shows companies record an increase in leads of 55% once they create more than 15 landing pages.
When you do this, you create more website destinations, allowing you to learn more about the lead. When landing pages create specific incentives to convert, they improve conversions. The lead now sees the value and is eager to share their information.
20 Of The Best Product Landing Page Examples Online
5. Craft marketing campaigns that resonate with millennial buyers
How should marketers cater to millennials who are influencing the final purchase decision? Old-age marketing techniques no longer work on millennials. Your B2B marketing strategies must cater to the growing needs of millennials.
When they do decide to talk to you, millennials value how quickly you can react with accurate insights and information. So, instead of sending them a lot of messages, take the time to prepare the appropriate information and content. When they contact you, send them information that is pertinent to their business.
Brands that are omnichannel will capture millennials' attention faster as they are always using technology on the move. Utilize videos as a way of explaining your product's USPs more effectively to millennials.
We mentioned Flock Freight earlier. Look at this video they made; doesn't it appeal to the youngest of today's buyers?
Responsive, user-friendly content that adapts its structure to the medium is a need, given that the majority of B2B vendor searches begin on mobile devices.
An IBM survey showed 93% of millennials relied on reviews before completing the purchase. When looking for vendors, they relied on social media influencers.
Make sure your company is represented clearly online. Your business should also pick up good habits like using trending hashtags, responding to online questions, and joining online business forums.
17 Powerful Techniques to Generate B2B Sales Leads
6. Create video tutorials to engage visual learners
Create short how-to videos that take millennials through certain features or solutions. Include them in product-focused blog entries where specific features are discussed.
Upload your collection of how-to videos to your knowledge base and share them with the customer care department.
Share these videos on social networking platforms. You may also be able to utilize them in your email marketing strategy. Now you're building multiple touchpoints with millennials educating them on why and how you stand out from the competition.
Brands effectively using video tutorials include Mailchimp, Zendesk, and Monday.com.
9 Free Marketing Strategies to Scale Your Small Business
7. Build credibility and trust with thought leadership content
Thought leadership in content marketing reinforces your status as an industry expert and authority.
The objective of thought leadership in marketing is not to provide sales-heavy material but to increase your organization's exposure by establishing it as an authority in the niche.
Your main goal should be to come across as knowledgeable in the field.
Example: Outbrain was able to secure the top Google search rankings on 'native advertising' by creating high-quality thought leadership content around the keyword.

8. Deliver value with email-based courses for relationship building
Email courses in B2B marketing are a must-have as they create warm leads for your business. To create an email course that converts readers into customers, you need to:
Identify your customer's problem. Choose one that your advice can help your readers overcome.
Create a step-by-step blueprint of how you will assist your readers in each course email. Stick to under 800 words.
Offer help. By giving assistance first, you will captivate their interest, and the sale will follow naturally. Let your skill sell itself.
Direct Mail Marketing Ideas Inspired By Global Brands
9. Use LinkedIn Website Demographics for more effective ads
Ensure your marketing strategy involves looking at your pixel on the website, using that data, and feeding it to the ad manager for more targeted ads to your ideal customer persona.
This way, website visitors who interact with your website once or twice can be remarketed to.
Discover the most effective marketing strategies that will transform your campaigns in our detailed article!
10. Cater to longer buying cycles by understanding your buyer's journey
Successful B2B companies cater to both offline and online customer journeys. Depending on the industry and the competition, the purchasing process will always be unique.
In general, B2B buying process is long. Compared to B2C transactions where a single individual is involved, B2B transactions usually involve multiple decision-makers.
To remove blockers and doubt from customers' minds, steps like the following can help:
Allow self-serve via an e-commerce storefront. According to studies, sales representatives have just 5% of the customer's time in their journey. 44% of millennials want zero sales interactions while making a B2B purchase. These days websites must provide customers with a clear return policy, easy checkout, and the ability to find products easily.
Sell via B2B Marketplaces. Rely on reputable and well-known marketplaces like Amazon to showcase and sell B2B products. Customers trust these sites, especially since they want to avail of benefits such as next-day delivery.
Personalized campaigns. Gartner discovered that buyers who got helpful information throughout the decision-making process were 2.8 times more likely to feel a high degree of purchasing comfort. They were also three times more likely to place a greater order with reduced remorse.
9 Proven B2B Email Marketing Best Practices for Beginners
11. Focus on first-party data for better decision making
In spite of the term business-to-business, we are still communicating with humans. The most effective communication will be one that people find relevant, which recognizes their concerns and presents answers without being overly persuasive. The key is a reasonable exchange of value.
Communication cannot be one-sided and needs to benefit both parties. Customers appreciate exchanges that look like this:
"In return for your email address/attention, here is something you will find important or fascinating.
If you liked what we offered you, I would continue to send you vital material that will position my team as experts in our area, and if you need our services, we are available."
Hence when B2B services are needed, there is trust in place already.
The Art of Guerrilla Marketing and Why It Works
12. Run a competitive analysis for continued growth
Understanding the strengths and weaknesses of your competition is the primary goal of a competitive analysis. This might assist you in locating market gaps so that you can fill them.
A great competitive analysis informs you more than whether or not your pricing is competitive or whether or not you are targeting the proper keywords.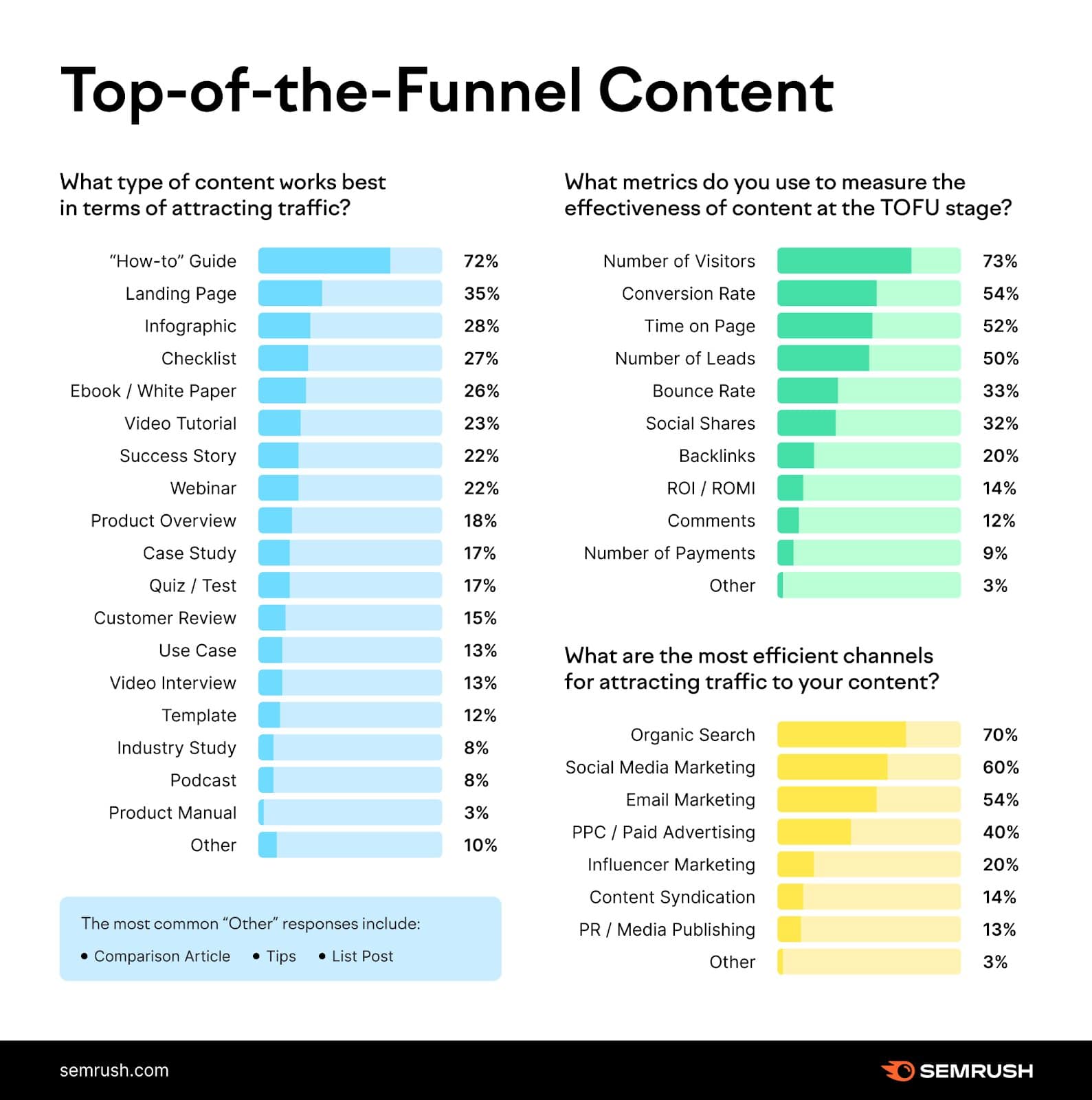 It can affect every aspect of your business, including marketing, sales, customer service, and product development.
Here's how to leverage competitive analysis data:
SEO: Track their keywords, backlinks, and successful technical SEO tactics.
Content: What interests your audience? This year's hot content formats? Should you blog frequently? Observing competitors can improve your content strategy.
Social media: Watch where your competitors publish, who they target, and what material works. You may discover a new audience or better posting time.
UI: User interface matters. You use your product daily. Therefore you know how it works. Observing competitors' UI trends improves your product.
Product development: Monitoring your competitors' offerings improves your brand's product plan. Not duplicating the competition but considering how it might affect your launch, rebrand, new marketing initiative, etc.
B2B Email Marketing Examples From Billion Dollar Companies
13. Improve continuously with analytics and real-time reporting
B2B reporting examines all sales, marketing, and financial indicators of a business that sells to other businesses rather than consumers.
With accurate reporting, you can turn data from multiple sources into useful advice and keep your team, an executive, or a client up to date on your marketing efforts and channels.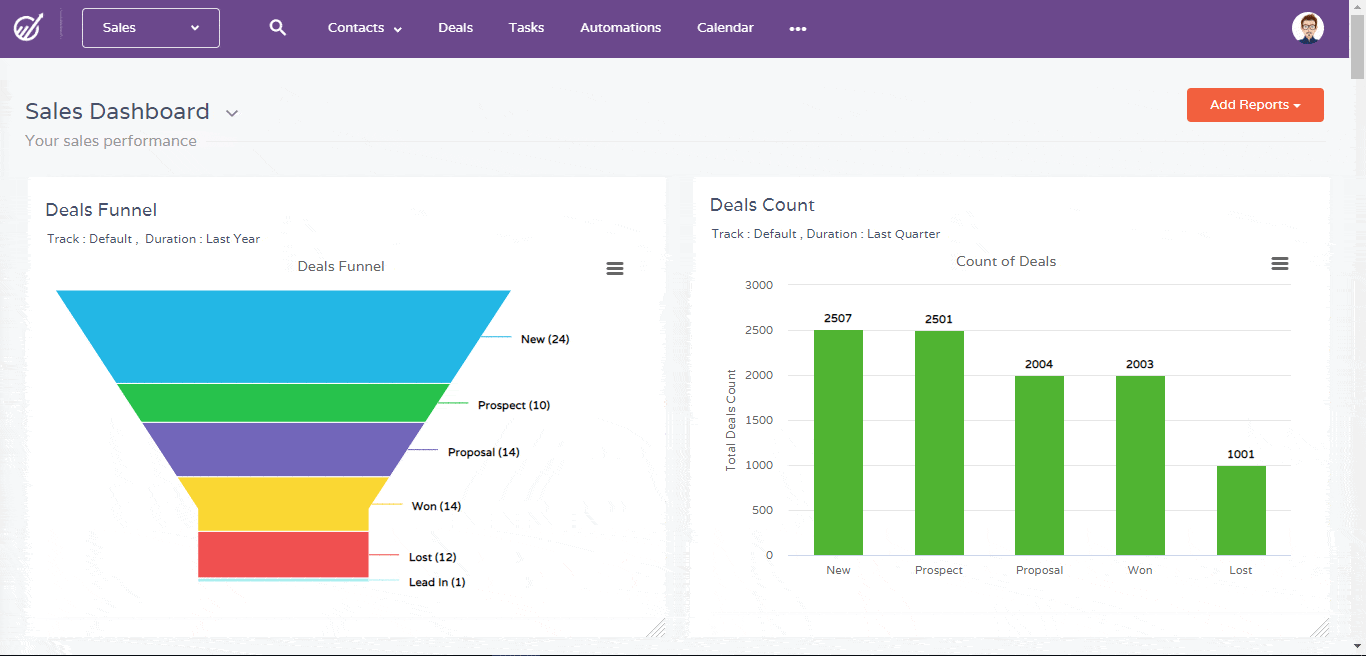 Data analytics is getting super popular in B2B marketing, so it's worth highlighting how it can enhance your return on marketing investment if used correctly.
Quality data helps you approach the correct individuals, increasing quality leads. Data analytics refines target groups and buyer profiles to maximize content.
Data analytics improves lead scoring and prioritizing. Lead-scoring algorithms determine which leads will seal a sale.
Data analytics aid product recommendations. Data analytics will reduce integration time and missed chances because each consumer needs a personalized plan.
Optimizing content and ads. It eliminates advertising guesswork.
A simple Google search will show you how much marketers prioritize ROI measurement now. However, it's not an easy task.
In a Demand Gen Report, only 10% of (176) B2B marketing leaders indicated their organization could track and analyze marketing effectiveness and impact well.
In-depth reporting helps get everyone on the same page about measuring progress. It also helps to build trust with clients and internal stakeholders, since there's more transparency.
The Tricks of Trade Marketing: 7 Strategies That Work
14. Optimize your marketing strategy with testing and optimization
70% of organizations conduct less than four marketing tests per month.
Since only one of every eight tests improves, most businesses don't test enough to see significant benefits. Lack of experimentation is costly.
Experimental marketing has driven great results for many 👇🏻
Marian University: Page variations doubled conversions.
Axway: PPC segment experiments yielded 291% ROI.
Brookdale Senior Living: Page trials increased MRR by $106,000.
Continuous testing and optimization help you avoid stagnation and keep your digital marketing approach at its best.
18 Powerful Marketing Strategies to Grow Business Faster
15. Increase your reach by leveraging referral marketing
In the recent The State of B2B Account Experience research paper, it was reported that 63% of B2B firms don't track referrals from their CX program.
Only 30% of companies maximize referrals. Most are missing out. It's important to remember that a B2B referral program boosts referral revenue, reduces customer acquisition costs, and rewards loyal customers.
Referrals start 84% of B2B transactions, according to Harvard Business Review research. It's a no-brainer that B2B recommendations are important earning sources.
Here's how to unleash the power of B2B referral marketing:
Use Net Promoter Score to find B2B referral opportunities
See account experience to track your best candidates
Activate B2B referrers (and arm them with content)
Reward and thank referrers
Assess your B2B referral successes
7 Kickass Bank Marketing Ideas You Can Steal
16. Enhance credibility with technical articles and whitepapers
White papers should guide readers through every step.
It needs to fit your marketing problems, bring in leads, talk to your target audience, set the scope, show proof, come to a conclusion, and ask people to take action. Then it needs a strong argument and a logical framework.
Follow these steps to write compelling whitepapers for your B2B brand:
Choose the right type. Problem-solution whitepapers generate the most leads.
Structure the whitepaper to deliver leads
Create an attention-grabbing headline
Draft a compelling executive summary
Show facts and evidence
Deliver a decisive conclusion
Provide multiple calls-to-action (CTAs)
The 15 Best B2B SaaS Marketing Agencies and Consultants
Learn From Some of the Best B2B Marketing Examples
Here's how some of the best B2B brands in the world have made an impact with their marketing.
Social Media Marketing: Adobe
Compassion in marketing is a key goal for Adobe as well as a key part of its culture. This led to the brand creating the #HonorHeroes campaign and the Diverse Voices platform.
Adobe's creator community collaborated on #HonorHeroes, making it powerful. Community members honored a front-line hero in their life by creating digital portraits for the poignant video.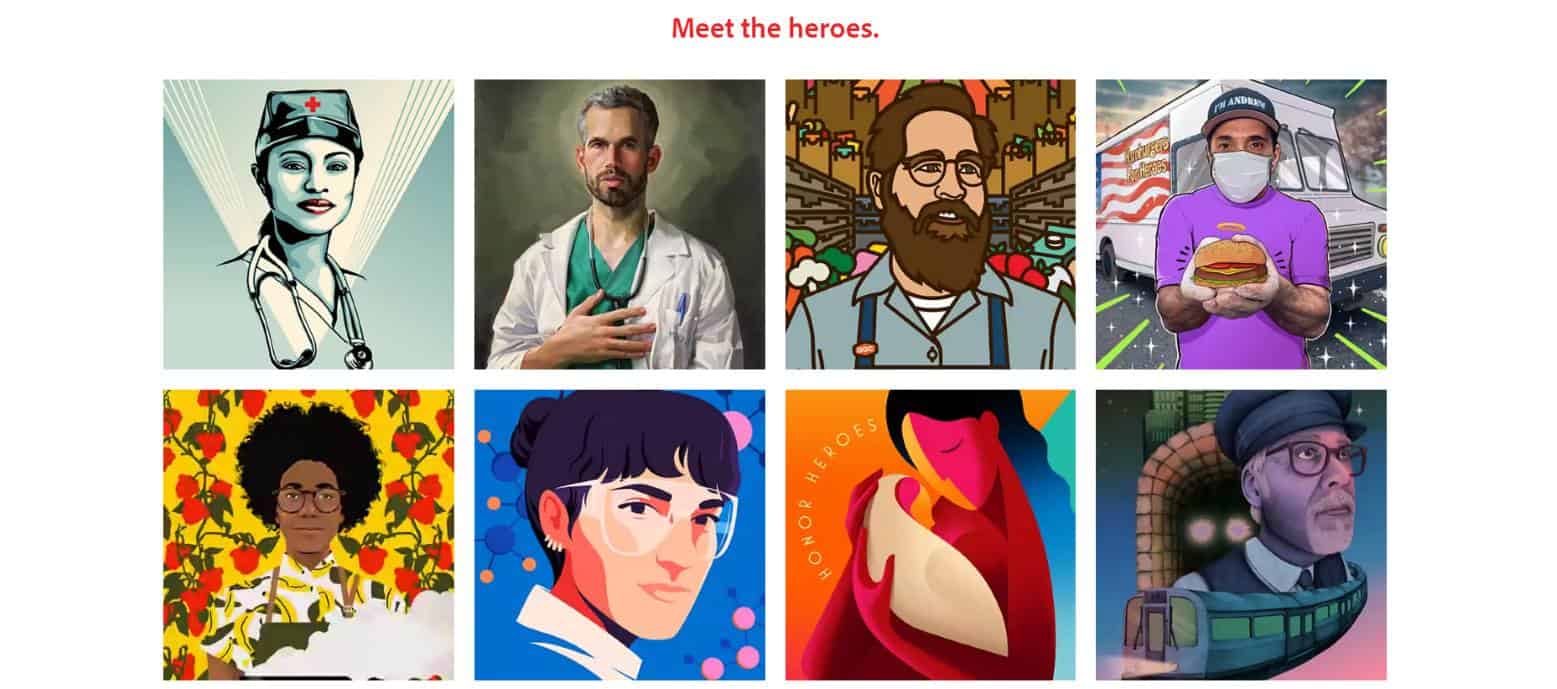 Adobe's Diverse Voices platform is where creators can share and be inspired. Diverse Voices includes Create Change, a video series that interviews creators from various fields about how they use creativity to empower, inspire, and impact.
Diverse Voices goes beyond visibility. The site offers various creators scholarships, awards, creative residencies, and professional development initiatives.
Digital Marketing: Mailchimp
Mailchimp's $400 million success shows that business-to-business marketing need not be dull.
Here are 10 essential takeaways from Mailchimp's B2B digital marketing strategies:
Uncover new business possibilities when people are struggling but can't find a simple solution. Mailchimp found that addressing web agency clients' pain concerns made it easier to give value upfront.
Retarget people throughout your funnel using your marketing list. Mailchimp retargets you with two Facebook custom audiences.
Use the G-MAP framework to brainstorm unique marketing campaign ideas to reach your goal. Mailchimp's viral "Did You Mean Mailchimp?" campaign generated 3.8 million organic searches.
Find specialty sponsorships that match your product. Mailchimp found 30 podcasts with a diverse audience and sponsored them to air their ad.
Send cold paid traffic to a pre-sell landing page or content. Mailchimp does this to build trust before asking you to sign up for their product.

B2B SEO: TravelPerk
Organically expanding with 151K monthly visits. What went right?
TravelPerk develops funnel-wide content using subject clusters. For instance, "Corporate travel expenses" is a money keyword for business travel expense management, and they created a subject cluster (guide) on business travel expenses to increase their topical authority on that subject.
As you can see from the screenshot here, they're bagging a featured snippet and ranking top for that search term 👇🏻

Business travel expenses are divided into eight sub-topics, each of which is further broken down. Each child page links back to the parent to create a hierarchy of interlinks.
They do this for each significant issue they want to promote. For example:
Business travel safety
Small-business travel
Travel policies
Company mileage reimbursement
Business travel
They also have a strong top-of-the-funnel content strategy with methods like:
Corporate travel glossary creation (low-intent content used for building topical relevance)
Business travel statistics (for building links and capturing TOFU traffic)
TOFU information on jetlag and business traveler car rentals
This way, they can promote business travel, pre-sell traffic, and rank for money keywords faster.
B2B Referral Program: Blackbaud
Blackbaud is a fundraising and non-profit software and services supplier. Their referral marketing program reflects their "giving back" brand.
Blackbaud Champions get incentives by connecting through their Champions Hub network.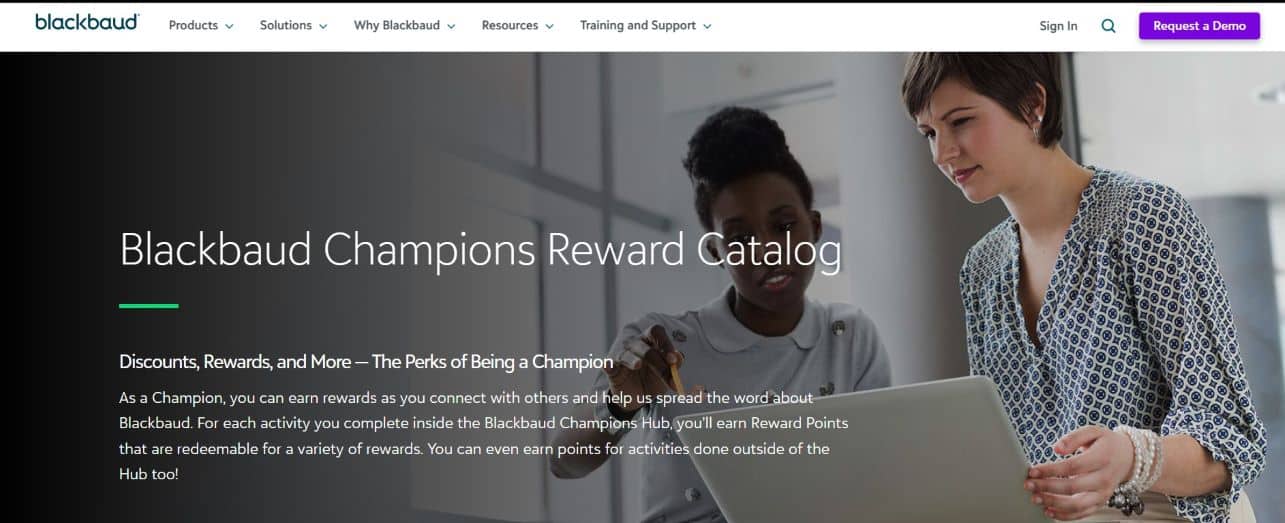 They provide a wide range of rewards for building these relationships, including iPads, event invites, product discounts, and gift cards.
BlackBaud gives all participants a variety of prizes. Of course, Blackbaud also benefits in the process. They are working with Microsoft to 'transform' the non-profit sector. Spreading the word pays well.
B2B vs B2C Marketing — 8 Things You Didn't Know
Wrap Up
We hope that we've shed light on some cool B2B marketing ideas in this blog post. If you liked any of them, do share the article on your socials and tag us to let us know.
If we've missed out on any B2B marketing ideas that you think are important, let us know about that too.
Remember to learn from the best and experiment fast, and frequently. The more new strategies you try and the more results you measure, the better your marketing will get (over time).
If you'd like to try the world's most affordable all-in-one marketing automation & CRM solution, try EngageBay for free.