Every brand strives to attract new customers. More so than just your sales and marketing tactics, your small business must also have a rock-solid customer service strategy.
Fortunately, we have some awesome customer service tips just for you today.
When your customers have questions or concerns, how long does it take to get a hold of you? How adequately do you ameliorate whatever doubts or issues are on their minds?
If your answer is "too long," or "not sure," that won't work going forward. According to 2022 stats from Alliance Virtual Offices, seven out of 10 US-based consumers are happy to spend more when they get exemplary customer service.
If you want to see your sales and customer loyalty go up, then make sure your business takes these customer service tips to heart. They'll bolster your success for the rest of 2022, into the next year, and even the next!
Enable great customer experience with EngageBay's simple helpdesk software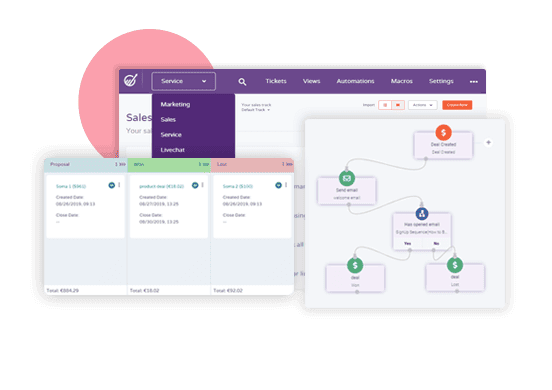 What Is Customer Service?
Before we share our awesome customer service tips, let's begin with a definition. What exactly is customer service itself?
Technically, customer service is the support a company offers to its customers both before and after buying a product as well as if they face any difficulties while using said product.
Though companies set up dedicated customer support departments, providing excellent customer service should be the responsibility of each and every employee, including marketers and salespeople.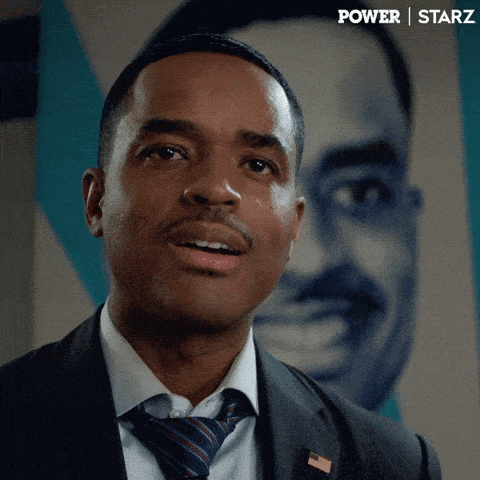 What Are The Common Channels of Customer Service
Email
Live Chat
Telephone
Social Media
There are various levels and types in which you can provide friendly customer service. Though it is not possible to use every channel that exists, you must ensure you satisfy customers' requirements and provide support whenever required.
Here are some of the most common customer service channels.
Email
Email is one of the most popular and simplest customer service channels, as it doesn't require an employee of an organization to be available all the time.
The contact page on your website can tell users the amount of time in which they can expect a response. Also, emails allow you to come up with a reply that is well-thought of.
It's much easier to track individual interactions with customers through email, serving as an important metric to gauge how satisfied a customer is with the support experience.
Live Chat
With live chat, you can provide quick and effective support to existing and potential customers, even after-hours, including nights, weekends, and holidays.
Even better is that you don't need a live representative there at all times, as bots can answer basic questions or provide contact information for those more complex requests.
You can invite users browsing your website to a live chat conversation and give detailed information about the features of your products.
You can also use it for users who have just purchased a product and might have some issues or queries regarding it.
Deliver the personalised one-on-one support to every customer using EngageBay's  free live chat software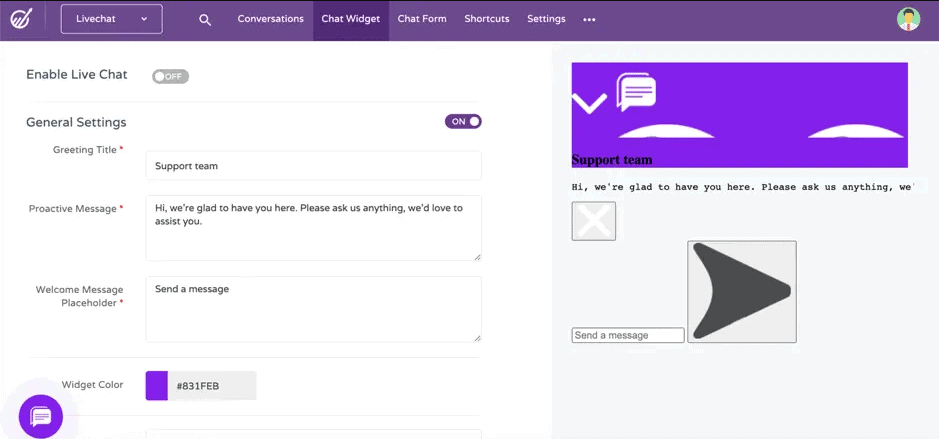 Telephone
Some people prefer a telephonic conversation over email or chat especially to deal with urgent and time-sensitive issues.
You can connect them to one of your customer service representatives to get their problem addressed post-haste.
Have data-backed, context-rich conversations with EngageBay's CRM Telephony software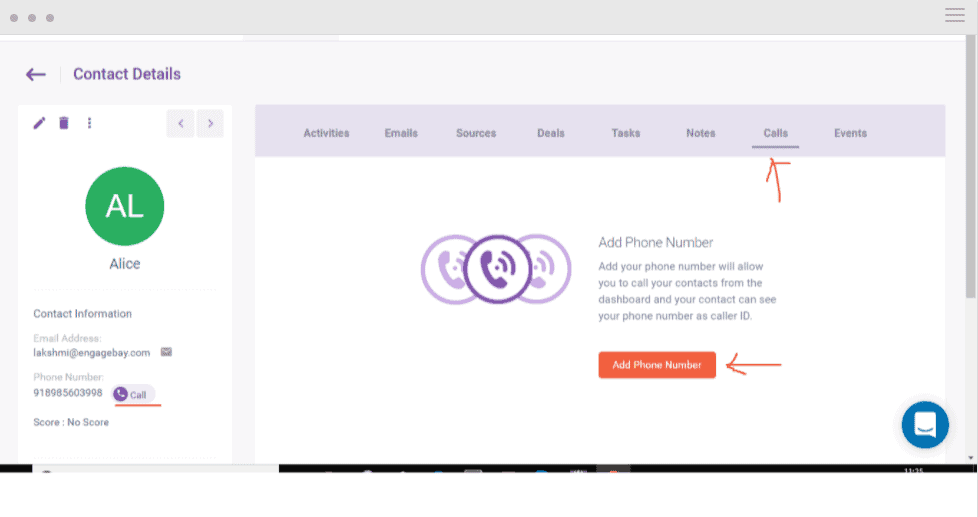 Social Media
Social media is a relatively newer customer service channel and is quite different from the rest.
Your customers might use instant or direct messaging to converse with you directly or they could write to you on a social page.
In that case, your replies would be public. Make sure you reply fully but be aware that any of your followers can see what you're posting.
Excellent Customer Service Tips to Stay Ahead
Know Your Product or Service
Craft the Type of Team Your Company Needs
Appreciate Your Employees
Increase Your Response Times
Stop Copying Customer Cultures from Other Companies
Don't Overpromise
Develop Customer Personas
Be a Good Listener
Use Self-Service Portals
Never Ignore Negative Feedback
Embrace Omnichannel Assistance
Use Automation
Providing great customer support is as important as offering top-quality products or services. According to a report by NewVoiceMedia, poor customer service causes American companies to lose $75 billion a year.
If your company does not have a customer-centric culture, you will always fall short of providing a great customer experience.
Here's is an animated video which explains 10 tips to making your business stand out in customer service:
As you strive to make excellent customer service a foundation of your company's backbone, also check out these customer service tips.
Know Your Product or Service
To provide good customer service, it's crucial that you know your product very well because only then can you describe it accurately.
Customers like to interact with employees who know their products and services inside and out.
When customers talk to a company representative, they talk to the business. Thus, if you answer a customer's question by saying "I don't know," it will affect the company's reputation as a whole.
If you don't know a proper solution, you can offer alternatives that might solve the problem.
The best way to learn about a product or a service is to experience it. You can also comb through brochures or catalogs to gain a deeper insight.
Online forums, customer feedback, internal sales records, and competitor information can be of great help as well.
Craft the Type of Team Your Company Needs
To give a deep understanding of how to react to different situations, it's necessary to properly train your employees. Customer service training is an iterative process of teaching skills required to serve customers better.
Investing in customer service training shows employees the company cares about them as well as their progress and development.
Apart from gaining appropriate skills to deal with customer issues, they also become more engaged with the organization.
Improvement in the quality of customer service will definitely enhance customer satisfaction, retention rate, and in turn, their loyalty.
Appreciate Your Employees
You don't have to be dramatic here, but genuinely show employees that you're grateful for their work.
Making your customer service reps feel appreciated is more than just paying them better, although that helps too.
Praise them in front of their colleagues for their work. Send them a handwritten note, thanking them for a job well done. Send them to paid training and conferences.
Make sure to promote them too. Acknowledge and implement their ideas. Get to know who they are. Give them a day off with pay.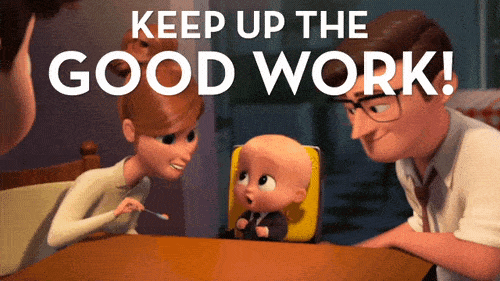 You get the idea, right?
Increase Your Response Times to Customer Questions and Concerns
No customer will contact you unless they're facing a real issue. Thus, you need to provide quick help without wasting their time.
As soon as you recognize a problem, try to solve it. Whenever customers call or otherwise contact you, they expect you to be respectful and show general courtesy.
If they provide you with certain information, you must never forget to say thank you.
Show your customers that you really care about them. Customers like it when the customer support team addresses them by name.
To connect with customers in a better way, you can start the call by asking their name and then using it to address them throughout the conversation.
Stop Copying Customer Cultures from Other Companies
Creating a customer service culture is hard.
Although it's appealing to look at companies that have great customer cultures and copy what they have been doing, we don't recommend it.
Customer cultures from companies such as Apple, Nordstorm, or Zappos have taken years of trial and error to build. These cultures are unique to their customers alone.
You have a different business that requires you to handle customers differently.
Copying what companies with established cultures have been doing makes you come across as fake because you're treating customer service as an afterthought.
Although it's not easy, you're much better off dedicating your efforts to putting together your own customer culture, refining those efforts along the way.
Don't Overpromise
You must always be honest and clear about what your business is going to offer. Clickbait offers can drive a lot of traffic but can seriously affect customer retention and the reputation of your brand.
It is better to not set a delivery date and deliver tomorrow than assuring that you will deliver tomorrow and not being able to stick to your promise.
This will not only affect the relationship with a client but also plunge your reputation.
If the situation changes and you are not able to deliver, you must inform the customer as soon as possible and apologize for any inconvenience caused.
Develop Customer Personas
Who wouldn't love to deal with the polite customer who shows up on your help desk wanting to have their problem solved and then go on their merry way?
Unfortunately, such customers are hard to come by. You will instead end up dealing with different types of customers who need different means of customer service.
Since you have no control over who shows up on your support desk, you're better off creating different customer personas so you know how to handle the easy customers, the difficult ones, and everyone in between.
Let every customer service representative have a copy of these personas so that they are able to anticipate customer questions and consistently deliver excellent customer support.
EngageBay's customer profiling feature helps you achieve many key benefits for your organization

Be a Good Listener
Listening to a customer is crucial, as you cannot help them effectively without knowing what they truly need. You should be clearly able to understand and rephrase what the customers are trying to say.
You need to also pay close attention to their tone to "listen" to things they don't say directly but imply.
In some cases, what customers say is not always what they mean.
For example, when people say "maybe", most of the time, they mean "no". If they say, "maybe I will place an order next month", "maybe" here may mean never.
Once the conversation is over, you should not wait for a whole month before contacting them again.
Use Self-Service Portals
Ever notice how easy it is to get impatient when you have to wait for a customer service team to respond to your ticket?
It's awful, right?
But you know what's even more awful? Having to send a follow-up email to a customer support team with "What's the status of this ticket?" and "when should I expect a response?" types of questions over a simple issue.
Over time, your customers will reach out to you with such requests following up on all types of problems they have with your product or service.
So, why not create a self-service portal for them with a ticket area, knowledge base, and a community forum so that they don't have to depend on your team to find all the solutions they need?
Your customers will know the status of their tickets once they log into your service portal, making it easier for them to manage their expectations internally.
If they have a question that almost every other customer has asked, you can make sure they can find the answers in your knowledge base.
Further, if they experience a common issue that almost every other customer has been through, they will find solutions inside the community forum.
Never Ignore Negative Feedback
Keep in mind that no business is perfect. Everyone wants to only hear positive things about their organization; however, you are bound to get negative reviews no matter how hard you try to please your customers.
Though negative reviews can be difficult to digest, you should see them as a chance to make the experience of your existing customers better. When customers post a negative response, they expect you to:
Carefully listen to them
Understand their concern
Take steps to resolve their issue
As much as possible, avoid using automated responses to a customer's concerns or questions.
Automated responses will only annoy already unhappy customers because they will think that you are not taking any efforts to make things right.
Giving proper replies will definitely enhance their customer experience and in turn, improve their relationship with the brand.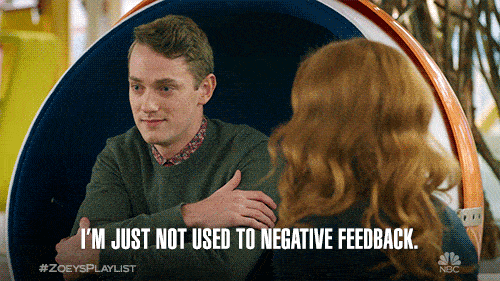 Embrace Omnichannel Assistance
If you've only relied on email to handle customer questions, then you must be falling short of providing excellent customer support and ensuring customer satisfaction.
Your customers want you to meet them where they are. No, they're not being entitled, it's just what works for them. Often, it is on social media.
If your customers interact with you on social media, make sure to have a dedicated Facebook group or Twitter handle, or LinkedIn group which they can use to reach out to you whenever they have customer questions.
What if you're averse to handling customer queries on social media because you can't stand irate customers?
Acknowledge their frustration and request them to take the conversation from social media to a private channel.
This creates a win-win for both parties because you've been able to control damage to your reputation and solve their problems.
Some problems could be pressing, calling for the need for real-time assistance from your support team.
So, if you find customers getting easily irritated about your response time, it could be a sign that you should embrace live chat support on your site to handle any incoming request in real-time.
Use Automation
The heart of customer service is genuine interaction between your team and customers to solve the problems your customers have when those problems are pertinent.
To that end, automation can help, but be sure not to deprive your customers of the human experience as you resolve their concerns.
Once you lose the human touch in your service, then you're nowhere near meeting your customer's expectations.
Use EngageBay's automation features for maximum efficiency, growth and best ROI

Conclusion
As the year draws to a close and we reevaluate our strategies, you may wish to make customer service a driving force for your small business into the year ahead.
With our exemplary slew of customer service tips, now that's very much possible!