Do you wish more of your customers would stay with you for a long time? Are you looking for customer retention strategies? We're here to help.
You may have a low customer acquisition rate when trying to get new customers in the first place. But let's admit it – the rush of having the same account/person coming back and renewing services is pure gold!
That is the magic of customer retention.
In this post, we'll help you put that magic in a bottle with 16 of our best customer retention strategies yet. You won't want to miss it!
What Is Customer Retention?
Let's begin by defining customer retention.
Everything your small business does to hold onto customers over the long-term counts as customer retention. These strategies begin when you obtain a new customer and continue as you build a stronger professional relationship with that customer.
How to Calculate Your Customer Retention Rate
Like anything in sales and marketing, there's a metric for tracking customer retention. It's known as the customer retention rate.
To calculate the customer retention rate, you need to follow a formula. Here it is.
The number of customers you have as a period ends minus the number of customers you obtained in that period divided by the number of customers you had at the start times 100.

Image courtesy of Crazy Egg
Let's show the customer retention rate as an example, shall we? The period in this example will be one quarter.
At the start of the quarter, you had 65,000 customers. By the time the period ended, you lost 5,000 customers, leaving you with 60,000. You also gained 3,000 new customers.
Following the formula, you'd subtract 60,000 by 3,000. That's 57,000.
Next, you take 57,000 and divide it by 65,000, which is 0.87. Multiply that by 100 and your customer retention rate is 87 percent!
Read also: Five-Star Reviews: What Does It Take to Get High Marks from Your Audience?
Why Customer Retention Strategies Matter
If your customers spoke something negative about your brand, that news travels fast and affects your reputation negatively.
If customer expectations are not managed properly, it will increase your customer acquisition costs while trying to get in new customers.
You would have to spend more on your marketing and advertisements.
Customer Retention
or
Customer Acquisition
– Which one to prioritize?
Technically, the difference between customer retention and customer acquisition is pretty straightforward.
Small businesses, with their limited-strength. marketing teams, often find it difficult to manage both the processes.
New customer acquisition is the heart and soul of business sales for many companies in the first few years of the company's operation.
There are multiple ways to bring in new customers during those early days:
Outbound ads

Word-of-mouth marketing through family, friends, colleagues, and peers.

Content Marketing

Welcome offers
All these are a great way to add a good number of new leads in the first place. These new leads often become your "seed investors".
They hold a stake in your business but they may make it difficult to plan or execute important business strategies if there is a disagreement somewhere along the way.
As such, customer acquisition costs can be up to 5 times more than customer retention.
Here, the "personal consistency" principle of buyers' psychology kicks in.
Without getting into too many technical details, a number of your customers feel like it is easier to trust and buy from a provider/vendor if they've already done it before.
This means new customers find it a lot harder to trust you the first time because they haven't practically experienced the value gain you provide.
That's why it's even more important to provide a positive customer experience to meet up with customer expectations and help your customers' businesses thrive.
The trust they bestow on you is not permanent. With a single-minded focus on acquiring new customers, you may neglect your current customers and drive them toward your competitors.
That is bad for customer retention in the long-term and you will also end up decreasing the customer lifetime value.
When you acquire new customers, you have the opportunity to capitalize on that trust by providing customer experience and customer satisfaction better than their previous vendors.
By focusing on customer delight and meeting up with customer expectations, you can get more business from them and acquire new clients when they refer your business to their network. Studocu is a great example of this as they offer a paid referral program for users of their platform.
So retaining customers by focusing on a solid customer retention strategy opens up unseen opportunities for new customer acquisition as well.
Surprisingly positive effects of a robust customer retention rate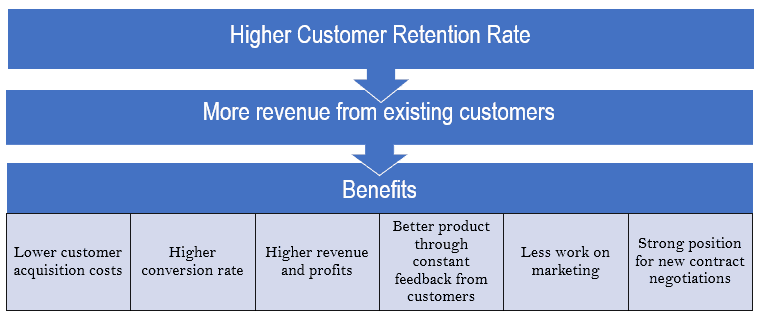 Imagine all the benefits of higher customer retention rates:
You wouldn't have to work so hard on marketing your products and services. You would be generating a good amount of revenue from your existing customers and increase the customer lifetime value, thanks to customer retention.
You could go into new contract negotiations with a lot of authority. You can be confident that your well-implemented customer retention strategy will keep the revenues coming from your current customer base.
With a positive customer retention strategy, you could finally get your customer acquisition costs down. Selling to an existing customer base is always cheaper than building a relationship with new customers. You can get started by using CRM to better serve your current customers. This would also allow you to know how to effectively market your products and services to your prospective customers.
Your conversion rate would be much higher, thanks to customer retention. It's easier to make someone buy again from you than selling to someone who has never bought from you. Your existing customers will want to avoid the pain of migration costs. Besides, the existing trust you have with them keeps them coming back and makes selling to them much easier.
As a part of improving your customer service standards, you could get started by taking constant feedback from your existing customers. That will give you a chance to make your product or service better. Asking for non-transactional feedback also creates huge trust because any negative feedback comes directly to you instead of being aired out in public. This is not only helpful for customer retention, but it is also a total WIN for your company's reputation because now you will know exactly what's going wrong.
Your revenue and profits will increase when your present customers decide to buy a higher-priced product or service from you, thus improving the overall customer lifetime value. This can be a direct or indirect result of improved customer service and customer retention.
Yes, all this (and more) is possible.
Let's do some analysis of why customers leave companies
Your existing customers drive word-of-mouth for your company.
Many companies either market themselves very minimally or not at all because their current customers are their natural brand ambassadors, thanks to their focused approach to customer retention.
Over 70% of customer churn is under your direct control. From this article by the folks at SuperOffice, we discover that:
14% of the customer account cancellations are due to a bad customer service experience
68% of customers leave because they believe the company doesn't care about them
This proves that for good customer retention, your marketing, sales, and support teams need to care about existing customers as much as your unconverted leads.
Solving this problem is as simple as paying more attention to your existing customers, improving customer retention, and generating brand loyalty from them.
So, now we know
Both, product and your customer service matter equally for customer retention.
Selling to existing customers is easier, cheaper, and more profitable than finding new customers and selling to them.
If you don't make a customer feel cared for, you will lose them quickly. That is detrimental to customer retention.
How can CRM help you retain customers
With online CRM helping you reach customers across different channels (web, email, social media), you now have a greater reach to expand your business.
Thus, CRM opens up a much wider pool of potential customers than a non-CRM-enabled business would have.
This has two benefits for your CRM strategy:
You can reach new customers through a variety of channels

You can engage with existing customers and provide them a better customer experience
Yet another way of providing better customer experience and consequently customer retention is providing rewards for customer loyalty.
A CRM tool helps to find these loyal customers so you know whom to reward and when.
EngageBay's free CRM solution helps you organize all your email contacts, track deals and the sales pipeline to grow your sales.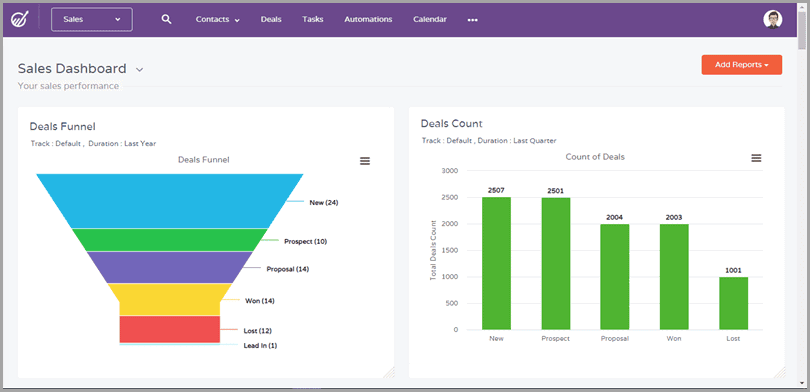 Loyalty rewards help pave the way for increased brand loyalty and advocacy, and improved customer retention.
The CRM tool also maintains a complete history of interactions with the customer.
When a number of customers do have a complaint against your brand or a query, the sales team has instant access to all the information pertaining to the customers.
This allows them to solve all queries quickly and efficiently, thus helping you to retain customers and contributing to much better customer experience and resulting in improved customer retention.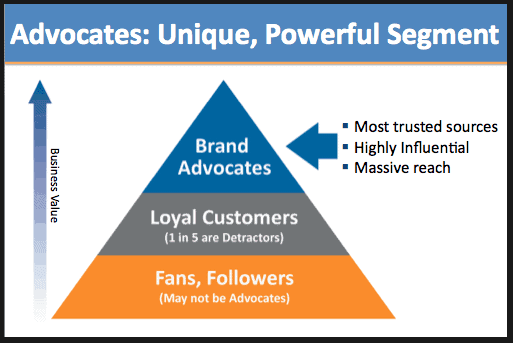 If you're choosing between CRM software solutions, here's a video introduction to ours at EngageBay.
Customer retention strategies to turn your customers into brand advocates
So, how do we solve the problem of good customer service leading to better customer retention?
By creating solid retention strategies that make your existing customers feel satisfied and cared for!
People want to talk to other people, not brands that sound like robots.
So, to focus on customer retention means focusing on sounding more humane and acting like a human being.
Of course, there is also a question of how personal can you get if you have a large number of customers.
That job would be incredibly tough and time-consuming.
In this section, we are going to examine several customer retention strategies proven to generate more revenue and higher profits.
We will also see how we can incorporate marketing automation to make your job easier and save time.
Ready to elevate your customer experience? Uncover the top customer management strategies in our extensive guide!
#1: Create bottom of the funnel content to power your brand advocates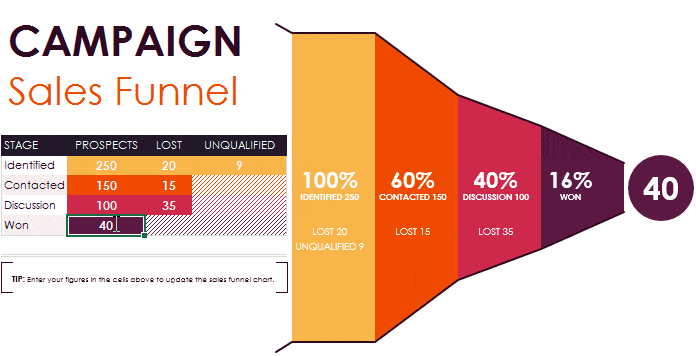 (source)
Whether it's brand affiliates, paid influencers, or your loyal customers and fans, they all can promote your brand.
But they can't do anything if you don't give them anything. They will just be inactive wheels in a giant gear – wheels that never turn!
Engaging brand ambassadors is a must for every business that's serious about improving customer retention and engagement.
Here are some simple steps to craft a highly-profitable brand advocacy/BOFU content strategy for better customer retention:
Find the right kind of content to share
If you want brand ambassadors to value your content, you have got to give them consistent quality.
Not just any quality, your best quality content, the content that's cream of the crop!
Do you know how to find the best performing content?
Google Analytics – duh!
Focus on both – high performing content and topics Check if there's a theme that's really popular among the audience.
Find different types of content to share
You want your brand advocates to share your content with their own fans and friends. They are not always going to share long blog posts.
Achieving virality with long-form blog posts is very tough.
(Wanna prove me wrong? Share this post with your friends!)
When you have a great variety, it benefits all of your posts – even the less popular ones!
We know how video marketing is picking up fast.
And from our own natural social media habits, we know memes are extremely popular.
Incorporate that into your BOFU content strategy and see your profits SOAR and your customer retention IMPROVE!
Leverage user-generated content (UGC) in your BOFU content strategy
UGC is highly likely to be shared.
Exactly how highly likely?
Twice as likely. Because people want to share good brand content with their friends. And 50% of the audiences don't want to create their own content about you to share with their friends.
They want you to explicitly tell them what to share.
Furthermore, it has been proven to improve sales effectiveness dramatically.
A specific combination of UGC video and brand-generated videos works the best.
Define your goal – and follow it
Having a goal is like having a lighthouse guiding your progress in the storm of online content.
It helps you to
Define your own success parameters
Market your content ideas to higher management
Generate new content ideas in trying to achieve that goal
So, no matter what your goal is, DEFINE IT first. Don't let vague ideas ruin your progress.
#2: Notice warning signs on CRM and Google Analytics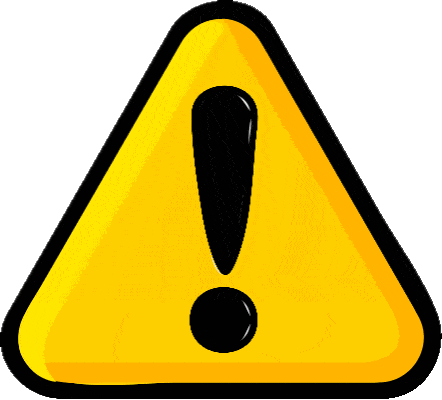 Your CRM is your most potent weapon for improving customer retention in the battle against high customer churn, especially if it integrates sales and marketing automation functions into it.
So many brands don't know the power of CRM; They pay huge bucks but only use it as a contact management software.
It records all the low and high-level details and becomes your window to the customer's journey with your brand.
So, you need to monitor your CRM to know which of your customers feel and show signs of dissatisfaction thus endangering your customer retention efforts.
The questions you should be asking are:
Have they started opening less of your emails?
Do they spend less time on your website?
Has their approach to using your website changed?
You could know this by using customer analytics function of your CRM and Google Analytics.
You could also define industry-specific and company-specific customer dissatisfaction criteria.
Notes of recent support conversations will also help you analyze the reasons behind their satisfaction.
SOLUTION: Use your CRM's analytics and reports module to know which customers are showing these warning signs. Then form an appropriate sales strategy to bring them back into the fold.
Use discounts, new product launches, and use some of your best content for this. Use email sequences or outbound techniques to target them.
Can't think of anything? Call a sales meeting or brainstorm over lunch.
#3: Find "on the fence" customers and send them special discounts
(source)
Your CRM can also be used to spot non-spending patterns.
You don't want everyone to avail of the discounts because well, discounts are special and you should send them to customers who really need it.
So you could use your CRM to spot such customers who may be "on the fence" due to a price mismatch.
If someone is consuming your content regularly but hasn't purchased anything for long, it signals a strongly mature lead.
This means there is high purchase intent from the customer.
The reasons for not buying could be many, you will focus on the price mismatch reason.
And hence, you have to send special discounts via email/remarketing ads to target those customers.
It's a WIN-WIN for both of you:
The customer will be able to finally afford your product or service after waiting for so long.
Your company earns customer loyalty by offering a discount at just the right time.
#4: Find "VIP" customers and upsell your high-ticket products to them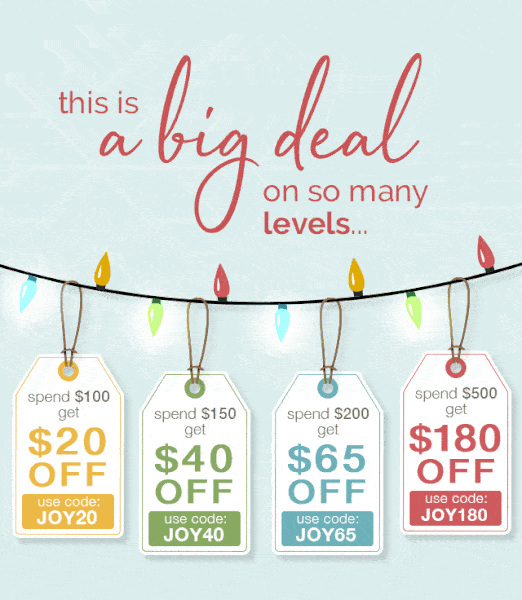 You will define criteria for your VIP customers that are most likely to buy your higher-priced products.
Then you will feed the criteria into your CRM's Reporting module to get a list of such customers.
The criteria should be based on two factors: Trust and Networth of an individual. Here's how to use them to get the list of your most important customers:
Use their content consumption activity (i.e. the frequency and rate of content consumption across all channels) as a measure for trust. Extract a list like that, where people find your brand highly to highly trustworthy.
Create a list of customers with high monthly income.
Compare these two lists and find the list of people common to both.
If you don't collect monthly income data at the time of sign up, run an appropriate survey to filter this list.
After finalizing this list, send a conversion-optimized email campaign. Because email marketing gives great return-on-investment, you will easily recover the cost of operating this campaign.
So far, we have talked about three different ways to maximize your customer retention rates with the help of your CRM.
You could find customers that are about to leave, or customers with restricting budgets, or even very wealthy ones for your higher-priced products.
You can then retarget them with on their email address or social ads or both and better your chances of customer retention.
#5: Personalize your marketing messages using your CRM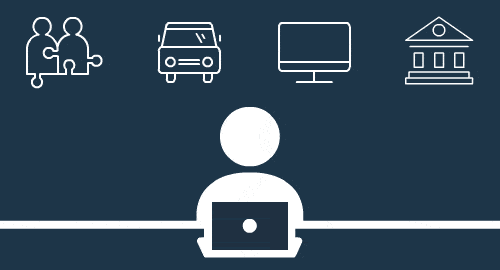 Your customers are human beings and all of us have multiple interests.
Your CRM also helps you understand the customer and his/her life by collecting data in multiple types of fields.
Then use this data to personalize your marketing communications and make your brand sound more real and humane to your customers.
The better they relate to your content, the lower will be the purchase barriers.
However, personalization goes way beyond just the first name.
Did you think personalization was only adding the first name in the subject lines and the email body?
Nope. There are a number of ways to personalize.
There are location-based personalization, timezone-based, and industry-based personalization.
Another effective way to personalize is by using their AIDA funnel stage and sending them suitable content.
#6: Automate your follow-ups to save time
We know how important the lead maturation process is.
Email sequences can be used to implement a lead nurturing protocol to take the lead from "unaware" to "ready to buy" stage.
Most businesses rely on marketing automation to implement email sequences.
You will decide what your marketing message will be and how you will say it.
Then it's all a matter of setting up your autoresponders.
EngageBay's Marketing automation software platform helps small businesses automate marketing and sales tasks.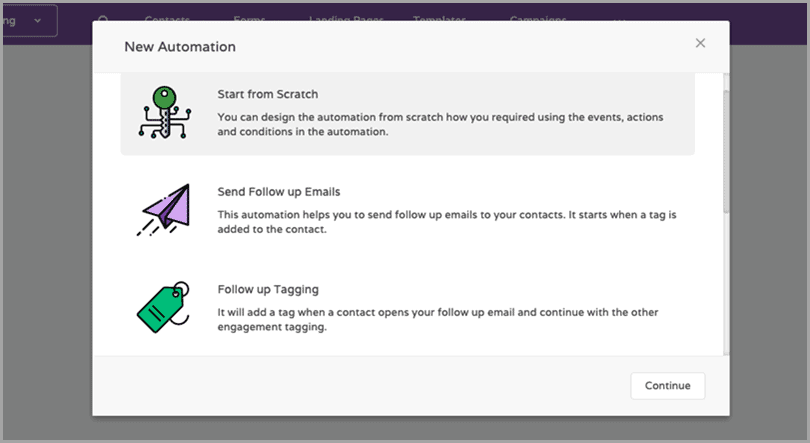 Modern autoresponders allow marketers to set precise day and time when each email in the sequence will be sent.
Seriously – it's that easy! No more daily peeking at email open rates.
You could finally have enough time to get more productive things done.
#7: Surprise your customers
Everyone loves being surprised. No matter how young or old, no matter if the person is an associate, a co founder, or a CEO.
It is even a scientifically proven fact that surprises are a great pleasure trigger for our brains.
We use pleasure triggers in sales all the time. Many brands come up with advertisement jingles or creative ways to ignite the pleasure centers of our brains.
Well-timed pleasure triggers (followed by your brand name and logo) are very powerful drivers of your conversion rate.
You don't have to do so much to surprise your existing customers.
Surprising existing customers is all about appreciating them in a unique way.
Want to truly delight your customers and improve customer retention? Here are a few things you can do:
Send customized, handwritten letters
It's a bit of a lost art, but this also makes the physical package all the more delightful.
Most brands don't do it, so your company will definitely stay on top of your current customers' minds.
Sending birthday packages, holiday packages, or anniversary gifts is a common practice.
Just make sure you write a short, warm message, personalize it with the customer's name, and use high-quality stationery.
Add treats when you deliver content and physical packages
People love it when they get extra stuff for free.
Even better if the extra free stuff is related to their use of the purchased product or service.
For example, you could send them a small discount coupon for their next purchase.
You could also send their own referral links, reminding them of the reward when they refer new customers to you.
This shows the customer that you really care about their relationship with your brand.
Nudge them for an upsell with free samples
Want customers to become repeat customers?
The easiest way to ensure that is to provide free samples of a higher-priced product, with the purchase of a lower-priced product.
For digital products, keep it simple and just give them a free trial for a limited period of time.
These are great for customer retention.
Thank you messages in video
Like personalized packages, they are very rarely done.
Unlike personalized packages, personalized video messages can also be recorded on our phones.
You won't have to spend a dime making them.
Are you with me yet? We just saw some awesome ways to surprise your customers to improve customer retention.
Before that, we also explored how a CRM database can be useful to personalize your marketing communication. You can also save time by automating these messages.
#8: Answer customer support tickets on time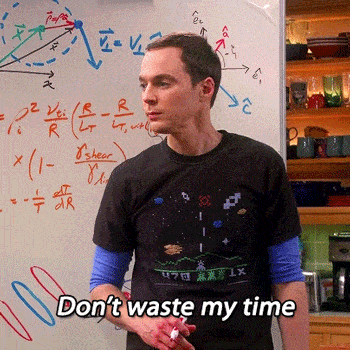 Let's face it – we live in an era of instant gratification.
If your brand is available on Facebook and Twitter, then your customers expect a lightning-fast response.
Quick response to support tickets is one of the most important metrics of customer support as it is directly responsible for customer retention.
Get complete visibility into your support tickets. Track, prioritize, and solve customer support tickets in minutes.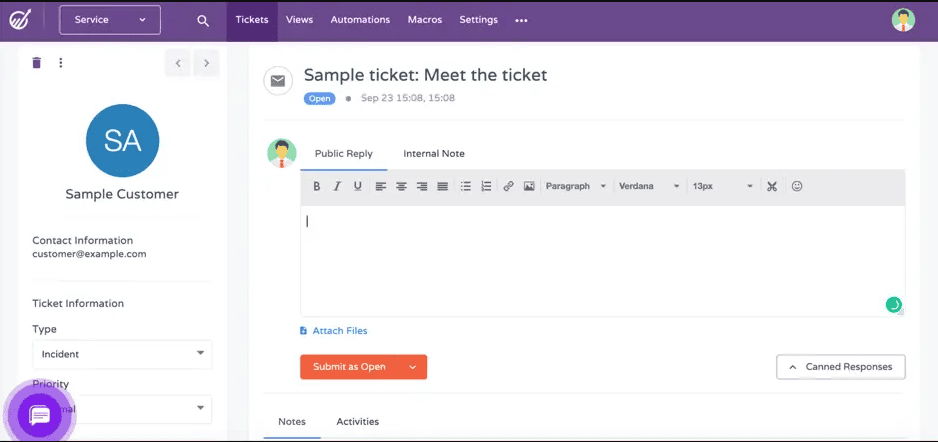 Here are a few tips that should help you dramatically improve your customer response time:
Set up automated response over email/chat for instant acknowledgments. You will instantly reduce their anxiety with these quick replies. It may make the rest of the conversation more pleasant. Make sure to personalize your replies with customer name and a warm tone of communication. Without personalization, receiving such automated replies each time makes it very robotic and unappealing.
Copy-paste FAQ answers for common queries. Most products/service queries can be addressed swiftly by using an FAQ-style, templated answer for repeating queries. You don't really need a service agent available for such queries.
#9: Get regular, non-transactional feedback from your existing customers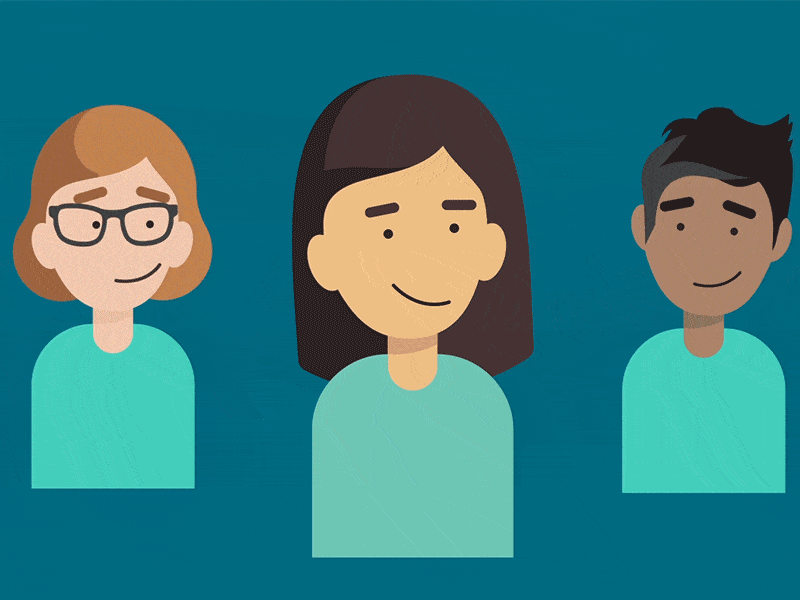 The reason I added the word "non-transactional" because taking feedback after a purchase is a basic courtesy; it's not really customer service.
To truly stand out, do a random pulse-check of your relationship every quarter or every month using an email survey.
You get brownie points because customers feel you really care.
Also if you create the questionnaire smartly, you get a direct peek into what your customers are actually thinking.
You will know which feature they love the most or which feature needs work.
Your next round of product/service enhancements could come solely from these feedback surveys.
Here are some effective customer feedback collection methods:
Regular analysis of customer support calls, live chat transcripts, and sales calls.
Sentiment check on social networks
Proactive customer feedback interviews conducted by a support agent with the goal of analyzing customer relationships.
Delayed feedback collection to give the customer enough time to use the product/service. Immediate feedback may be based on the customer's "purchase experience". and not his/her "product usage experience".
For more feedback collection methods, check out this wonderful article by Clint Fontanella on HubSpot.
#10: Set up a communication calendar that consistently supplies high value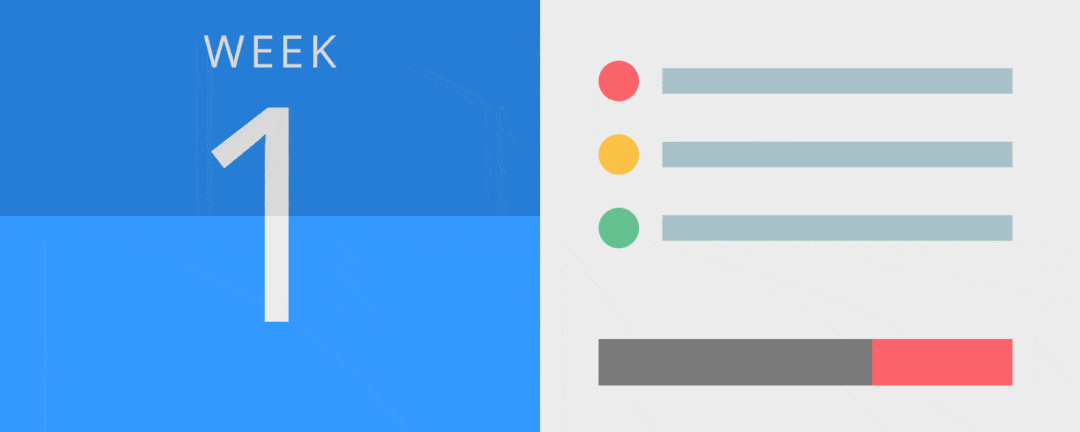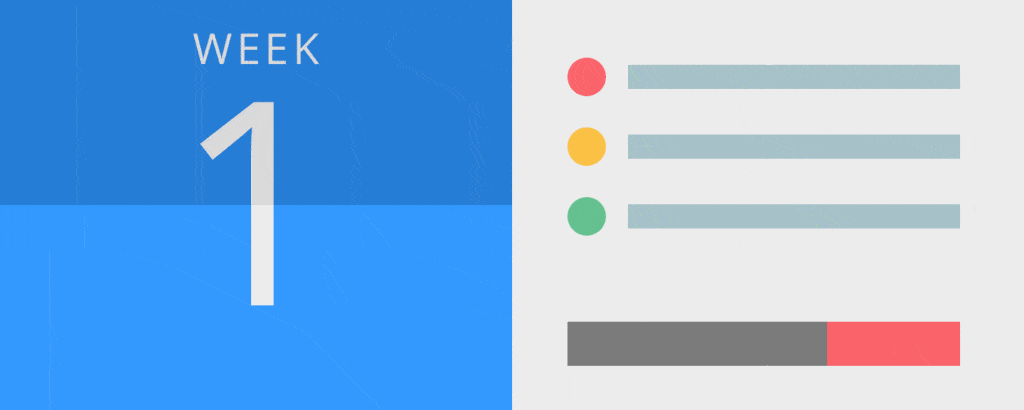 You know we talked about having a brand talk like a human being through personalization, right?
I am going to expand on that and explain to you the importance of a content calendar through a real-life example.
Sarah and Bradley were great friends in college.
They partied together and studied together.
When college finished, Bradley moved to a different city for work.
Sarah stayed back in the city to pursue a higher degree.
Slowly, both got busy in their lives.
They lost touch with each other.
The effect was noticeable in their reduced communication.
Naturally, their relationship weakened. The daily calls became weekly calls, which became monthly calls.
Eventually, Bradley came back to the city and they had a short chat on Facebook.
They planned dinner but because Sarah got busy finding a job the dinner never happened.
Bradley went back to work and did not bother trying to set up a second dinner with Sarah.
He figured she might be busy. Sarah, on the other hand, forgot about Bradley's meeting as soon as she got a new job.
Fast forward to a year later, Bradley saw Sarah's pictures on Facebook, looking pretty in her wedding dress.
He was shocked that he was not invited despite having been such good friends in college.
He was disappointed that Sarah totally forgot him.
He sat their ruminating could have gone wrong for Sarah to completely ignore her best friend in college.
Has this ever happened to you before?
We lose touch with friends all the time!
That's a reality of modern society.
We can't be a part of all of our friend's lives while still living our own life.
Importance of content calendar for brands
Brands must take advantage of this trust from their customers.
You don't need a defined communication calendar.
But you do need to communicate regularly to keep the relationship with the customer going.
Or else, they will forget you.
Having a communication calendar helps make this communication effort more professional, organized, and easier to manage when working in a team.
It is great not just for your company but also for the audience.
It helps build a long term communication strategy that allows you to expand your marketing focus beyond weekly tasks.
You can plan monthly and quarterly tasks.
On a micro-scale, here are some benefits of having a content calendar:
Creating content themes and brainstorm on the content topics.
Consider the timeline and plan new topics around your major campaigns.
Plan the content to be included in major campaigns.
Ensure greater traffic throughout the day by identifying the traffic gaps and creating content around fixing these traffic gaps.
Create a healthy mix of online and offline in your marketing strategy
Optimize your campaigns with the help of both, inbound and outbound marketing techniques.
Finding the best times and the best tools to publish your content
Find out the roles and responsibilities of different people involved in this process of publishing the content.
By executing the process of creating a content calendar, you can create a well-rounded content strategy. Simply put, you don't need a defined content strategy before you start to build the content calendar; you could create the strategy along the way!
#11: Underpromise and overdeliver
This is more about not promising what you cannot provide.
Because if customers expect that, they will be disappointed if they don't get it.
We already saw what a bad review can do to a brand's word-of-mouth publicity.
And it's worse for your customer retention rate if the customer is expecting something and the feature is not there at all.
Promises are the statements that are considered forever true about your brand.
If you break any of your brand's promises, you lose trust in the market.
And then, before long, a large number of customers become sensitive about their contracts and they would start inspecting what services you give them.
For example, Airtel keeps claiming that it is the fastest data network.
It infuriates users who get very low speeds.
Similarly, if you promise to deliver something in 10 days, then delivering on the 11th day is a delay.
The more you delay orders like this, the faster you lose trust in the customer's heart.
It would take some serious customer service to overcome that kind of bad rep.
The best way to delight customers is to surprise them. One way of surprising them is to provide them a service better more than what they were promised.
You need to focus on making realistic promises about various timelines involved, so as to avoid disappointing a large number of customers.
If you cannot deliver something, or if you cannot guarantee the same level of great customer service to every customer, stop offering that product/service altogether.
Revamp the entire jig and restart it.
Wait till my team perfects the operations so that I can repeat the same level of service for everyone.
This may seem like a waste of time, but it is an investment in better customer service in the future, and thereby you can improve customer retention rates over a period of time.
Sometimes, sh!t just happens and no one, in particular, is at fault!
In such situations, you just need to learn your lessons as an organization and move on.
In the future, you would be thankful for that event for teaching you a lesson.
#12. Nurture your customers for upsells and cross-sells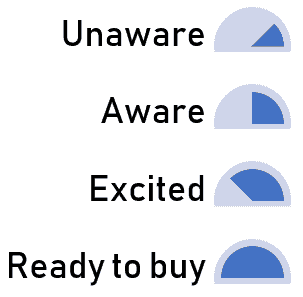 The aim of Lead nurturing is mostly to mature the leads from Awareness to Action stage.
It's done by sending them appropriate marketing messages at regular intervals. It's very useful in customer acquisition.
That's the usual way.
Given how powerful modern CRM systems have gotten at collecting and analyzing user data, there's great scope for lead nurturing in customer retention too!
Onboarding emails
These are sent to welcome the new customers into the fold after he/she signs up.
From a new relationship point of view, it's the start much like that first date you had in college.
So you have to begin with a bang and share useful information to help them use your product/service.
Later on, after they get comfortable, you move to upsell them to a higher-priced customer bracket.
You could also start cross-selling important but related products.
Typically, it's a series of emails and includes one or more of the following types of emails:
Welcome email
Important links to bookmark email
Intro to the account manager email
Service or product intro email series
"Related products" email to help complete collection of items quickly
Remember that to personalize this content for first names, geography, and any other factors you find relevant.
That will be great for customer retention.
Retargeting campaigns
With retargeting campaigns, you make sure your marketing message reaches them on all platforms they follow you on.
This includes different social networking sites, TV, Radio, and Video Ads.
To serve them online ads, you can use the "pixel code" to show ads when they log on to different websites.
This code reads login information stored on the client's browser. If it matches your customer, it serves your ad to them.
For best results, make sure you use email list segmentation in different ways. You can use basic age, gender, geography, and other details.
Or you could use their preferences to upsell or cross-sell specific products to them.
Social media marketing
If a number of customers are talking about your brand or your industry on social media, it is essential for your brand to join these conversations!
When you talk like a human being but from a professional brand profile on social media, you build trust.
You let your customers know that you are
Approachable
Friendly
Prompt in response
Caring about customer sentiment
Not a fake brand, that you are genuine
When we see these qualities in anyone, we want to be friends with them. We want to talk about them.
Genuine, heartfelt, professional social media interaction is a very powerful brand advocacy tool.
It goes a long way to reduce churn and keep your customer retention rates high.
#13: Conduct knowledge sharing webinars for customers
One of the easiest ways to earn the trust of your customers and thereby improve customer retention rates is to provide them with industry news and updates.
Say you are selling to hospitals.
Obviously, your customers would love to know how the international medical conference went and how it was.
They rely on you not just for your product/service but also for the supplemental content you share.
There are several ways to deliver tangential content to existing customers.
Webinars are most suitable for long-form or more analytical content.
They bring personal interaction and uplift the whole experience. Instead of reading it in pieces, they consume their entire training within a few hours.
And it's done under the guidance of a human instructor.
This is so powerful – especially because having a human tell you about things is way more effective than learning about it from electronic media.
Your customers are going to love it because few companies use webinars for customers.
Most of them only use it to offer a lead magnet to grow their email list.
Some examples of types of webinars you can conduct for existing customers:
How to implement certain templates and techniques in your product
Latest trends in the industry
Mass Q & A
Product/service change enablement sessions
#14: Create Customer Loyalty programs
Customer loyalty programs are a great way to ensure win-win transactions for all kinds of businesses, not just retailers.
Needless to mention, they are great for improving the customer retention rate as well.
Some companies maintain an informal customer loyalty scheme within your company without letting customers know about it.
It's more of "under promise and over deliver" kind of a thing. It's guaranteed to surprise and delight your customers.
Here are some tips to make your customer loyalty programs really rewarding for your customers and thereby improving customer retention rates.
Make the offers relevant to the customer profile
Collecting data from customer activity and ask them to fill small bits of the necessary information in a form.
Without relevance, your customers will find your loyalty program useless and spammy.
For example, McDonald's sends the bill printed on the back end of some coupons on every purchase.
But I end up tossing them all in the trash because none of those combos are for me.
They are intended for large parties; I would never even need those combos.
Create niche-based tiers in your loyalty programs to differentiate them from other similar programs
This gives your customers a continued reward for their consistent loyalty, thus improving the customer retention rate.
Give them surprise loyalty points but don't mention anything about these points before or during loyalty program sign up.
Make sure your rewards are at a level that customers can actually attain
If they keep buying from you, they would expect great rewards sooner rather than later.
By keeping unrealistic levels for loyalty programs, brands end up frustrating the customers and driving them away.
Keep loyalty programs accessible on all mobile devices.
Increase the types of loyalty activities beyond just purchases.
Award loyalty rewards for referrals, social media participation, and other small brand promotion activities.
#15: Create a "Customer Service Standards" document
This would be the biggest sign that your brand is ready to commit to a consistent level of customer service to improve customer retention rates.
By creating such a document, you enable all customer-facing teams to act and talk in the same way.
This uniformity creates a feeling of trust.
The bottom line is that the more positive you can make these experiences, the more trust you earn.
#16: Build an internal system of courtesy among your employees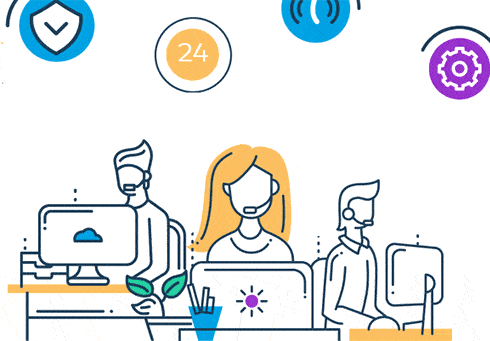 When employees talk pleasantly to each other without sarcasm, it evokes a "warm" feeling in the team about going to work every day.
If they feel happy at work, they would be able to handle customer queries and improve customer engagement a lot more pleasantly.
You can also create enablement and training initiatives like monthly training sessions to boost employees' morale in their own careers.
This is "going the extra mile" step for companies whose customer service has a really bad rep.
These brands are usually at the receiving end of controversy.
They have a long way to go to gain the customers' trust back.
Why do businesses need to focus on a customer retention strategy?
Being in a part of several startup communities, I have noticed a strong pattern.
Most companies are known for their growth, revenue, and profits.
There is one more important metric that should be considered and that is – "customer retention rate" or simply what % of customers are their repeat buyers.
Profit and revenue numbers only give us an idea of how fast the company is growing.
How well the company is satisfying the new customers it is acquiring, is also equally important.
Because, while from a marketing point of view, most work goes into acquiring new customers, but that's only where real customer relationships begin.
If the company has a poor customer retention rate, it shows that there is something seriously wrong either in the product, or in the customer service, or both.
From the customer's point of view, once they have explored, shortlisted, and signed up with you, it shows they finally chose to trust you.
It takes several days for a lead to become a potential customer and maybe even longer for the potential customer to finally start buying from you.
This trust is crucial. It doesn't come easy.
So you better grab this trust and run with it
Because while customer acquisition may be cheap, but customer's trust in you is priceless.
And when this trust in you multiplies, it means you have made a genuine difference in your customers' lives and this pays back with a high customer retention rate.
And the bottom line is that retaining customers is what makes businesses great, doesn't it?
>> Manage your email communication end-to-end with CRM email integration
>> EngageBay's employee engagement functionality motivates and engages your team