Over the past few years, data-driven marketing has completely transformed the way businesses are run. With customers demanding more personalized experiences than ever before, it's no surprise that almost 66% of marketers are personalizing their communications based on consumer data. 
Today, the data-driven model of marketing isn't just about what's right for companies looking to expand, but it's more focused on what's right for customers. After all, customers are in the driving seat now and that's how it is going to stay in 2020 (and beyond).
As a modern-day business, it's about time you get involved with data-driven marketing before you get left behind in the stone age. 
In this article, we'll explore the data-driven framework of marketing and its benefits. Plus, you'll discover the latest data-driven strategy trends that no company should ignore.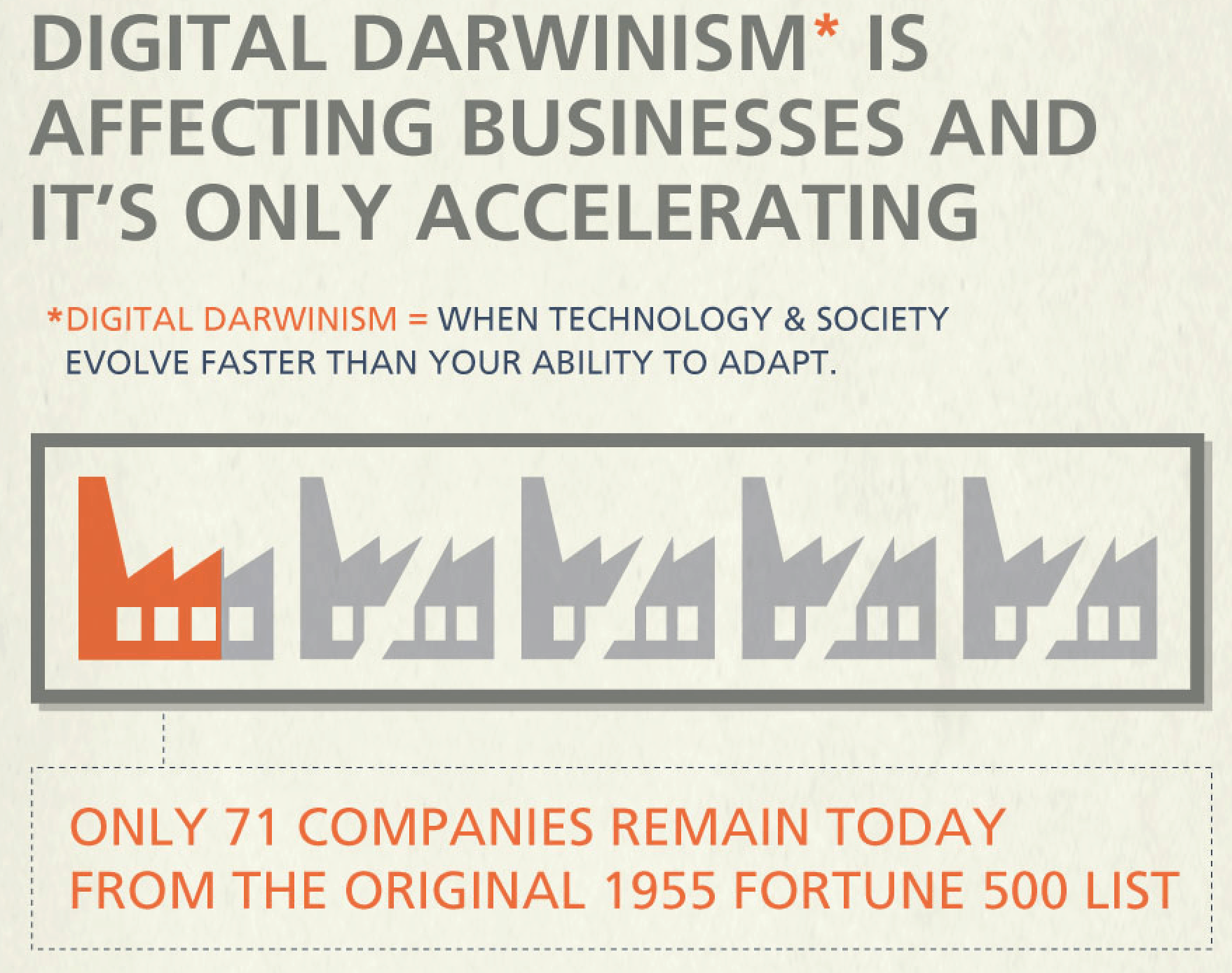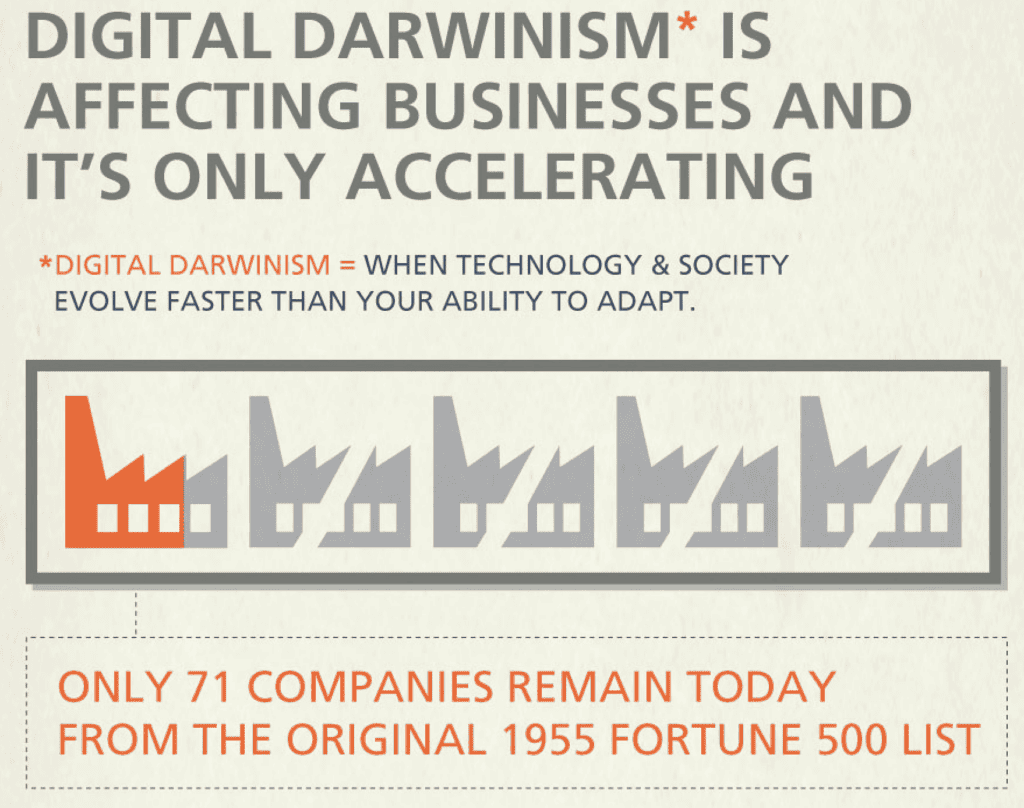 What is Data-Driven Marketing?
Data-driven marketing is the process that helps marketers gain insights about their customers, and learn about new market trends by analyzing data gathered from various industry sources, and the different touchpoints in their marketing funnel. These insights are then translated into actionable decisions informed by the facts and figures. 
The main objective of data-driven marketing is to tweak marketing procedures and strategies to address the changing trends and the unique demands of target customers by leveraging data to acquire a deeper insight into what consumers want.
When your company fully understands the who, what, where, when, and why of how customers are engaging with your marketing efforts, you can make better business decisions.
That's why a data-driven framework forms the backbone of your marketing strategies, helping you make well-informed decisions.
Why Data-Driven Marketing is so Important in the Digital Age
Data-driven marketing is all about collecting information on your customers, then using that information to guide your marketing efforts. Sounds easy, doesn't it?
In theory, it is. However, the practical element involves some sophisticated software and savvy people to maximize the real potential of the data analysis.
So, why should you bother?
Reasons to use data-driven marketing
Helps Your Brand Reach the Right People
Makes It Easier to Monitor Performance
Helps You Connect with Customers on the Channels They Use
Helps Your Brand Reach the Right People
Not everyone who receives your message will jump at the chance to buy your product. Unless you're selling the Elixir of Life or a time machine, you should lower your expectations. Studies show the average conversion rate for a sales landing page is around 2.35%.
Data helps you tailor your brand messaging so it is more relevant for the audience who see it. That way, you can hope to convert more people.
Makes It Easier to Monitor Performance
By using consumer data, you can deduce insights on a range of behaviors and interests. Then, you can make measured adjustments to your strategy and gauge the impact.
One potential caveat here is that you need to be sure you are working with high-quality data. More than 50% of companies fear poor-quality data is hindering their efforts in data-driven marketing.
Helps You Connect with Customers on the Channels They Use
Reaching the right people is a good start, but it is quite another thing to connect with people on the right channel. Today, people use multiple mediums to go online, with the average shopper using six channels during the customer journey.
Data-driven marketing enables companies to present a unified brand message that engages prospects on multiple digital touchpoints. Therefore, you will be ready to respond and serve customers when they're ready, on the channel they prefer.
10 Data-Driven Marketing Trends Companies Should Embrace
A Personalized User Experience is Paramount

Artificial Intelligence and Machine Learning Are Always Evolving

Data Onboarding Helps Create Targeted Ads

Omnichannel Marketing is Everywhere

Identity Resolution Shows You the Big Picture

Data Wrangling Can Break Down Silos

Predictive Analytics to Power Account-Based Marketing 

Data Integrity Is In the Limelight

Mobile Apps are Growing

Don't Forget About SEO
An extensive study by Invespcro reflects the stunning growth of data, and its importance in modern marketing:
64% of executives agree data-driven marketing is vital in the current economy.

88% of marketers use data from third-parties to learn more about their customers.
It's clear that data-driven marketing is here to stay. The challenge that many small businesses face is getting started. You can't stick your head in the sand and hope for it to go away – it's time to get on board.
Let's take a look at the most recent data-driven marketing trends, and consider how you can leverage them to take your business to the next level.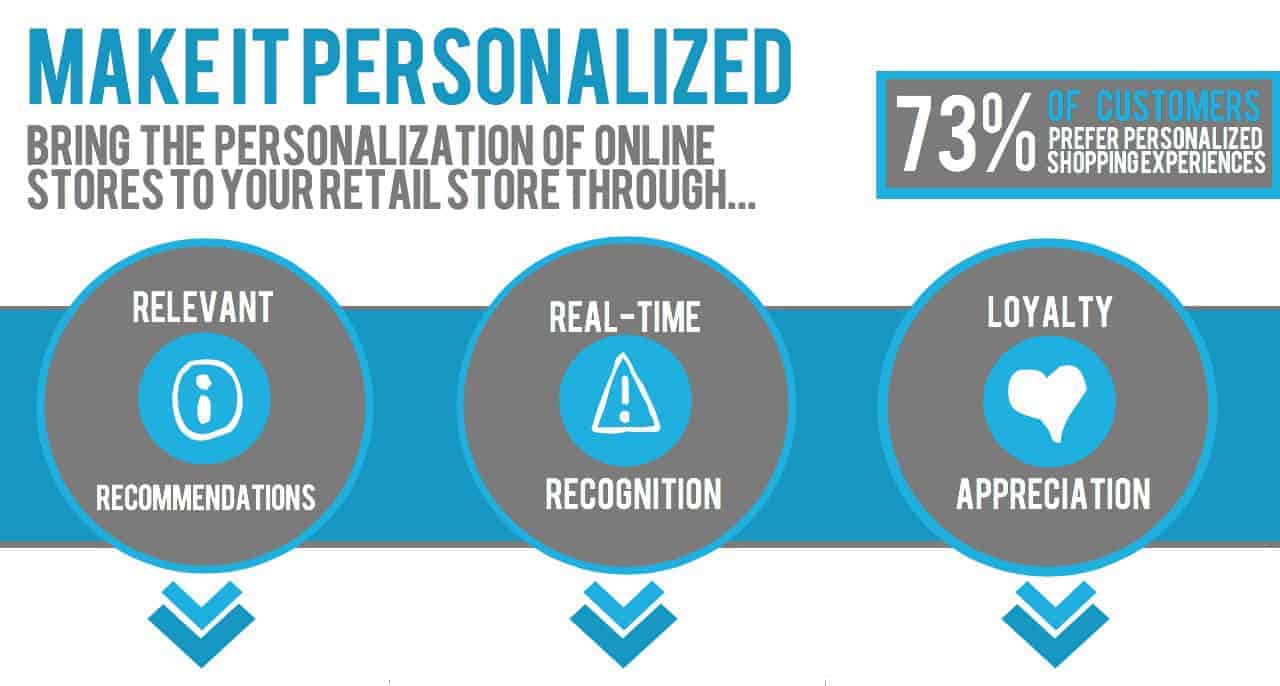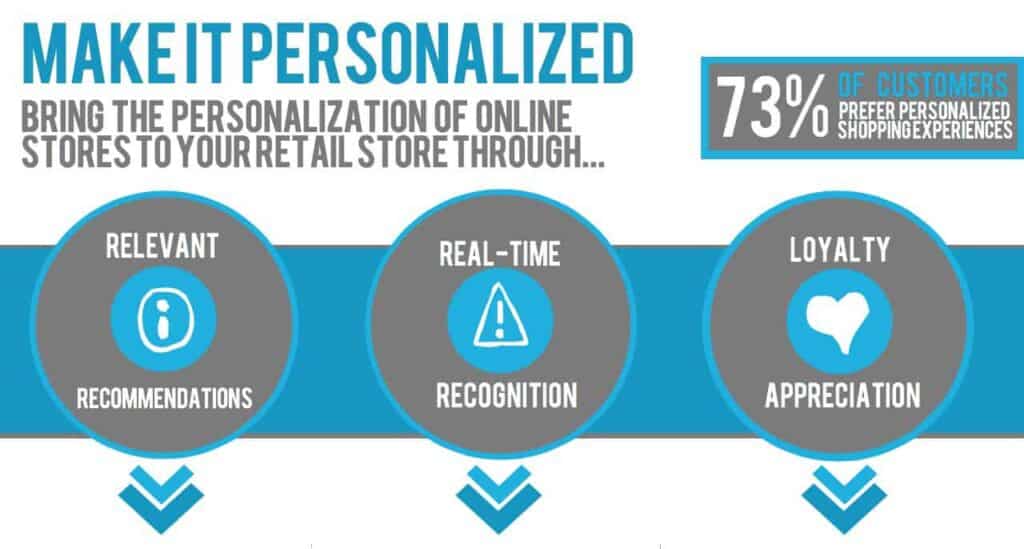 #1: A Personalized User Experience is Paramount
If you've ever used Amazon (who hasn't?) then you'll be familiar with personalized product recommendations. They just pop up when you log-in, and before you know it, you're tumbling down the rabbit hole of the world's greatest online retail experience.
Amazon claims as much as 35% of its revenue comes from this type of personalization, and it's easy to see why it works. People want brands to care about them, and the evidence suggests personalized marketing gets people to spend more.
It's all possible because of data. When people accept cookies on a site like Amazon, they permit the company to track their behavior, which allows them to gather information on site visitors. For example, you can discover the following about your site visitors:
Age, gender, location

Pages viewed

Categories viewed

Time spent looking at specific product pages
Once enough data has been gathered, your company can serve up the shocking pink unicorn clothes that a certain 17-year-old American woman has displayed an interest in.
Whomever your target demographic is, it's possible to use data-driven marketing to create a personalized user experience that caters to the very specific needs and interests of each user. The more data you collect, the deeper you can go, segmenting your audience into defined niche groups.
The deeper and more personalized a "rabbit hole" you create, the more attractive your brand will become to people who land on your website.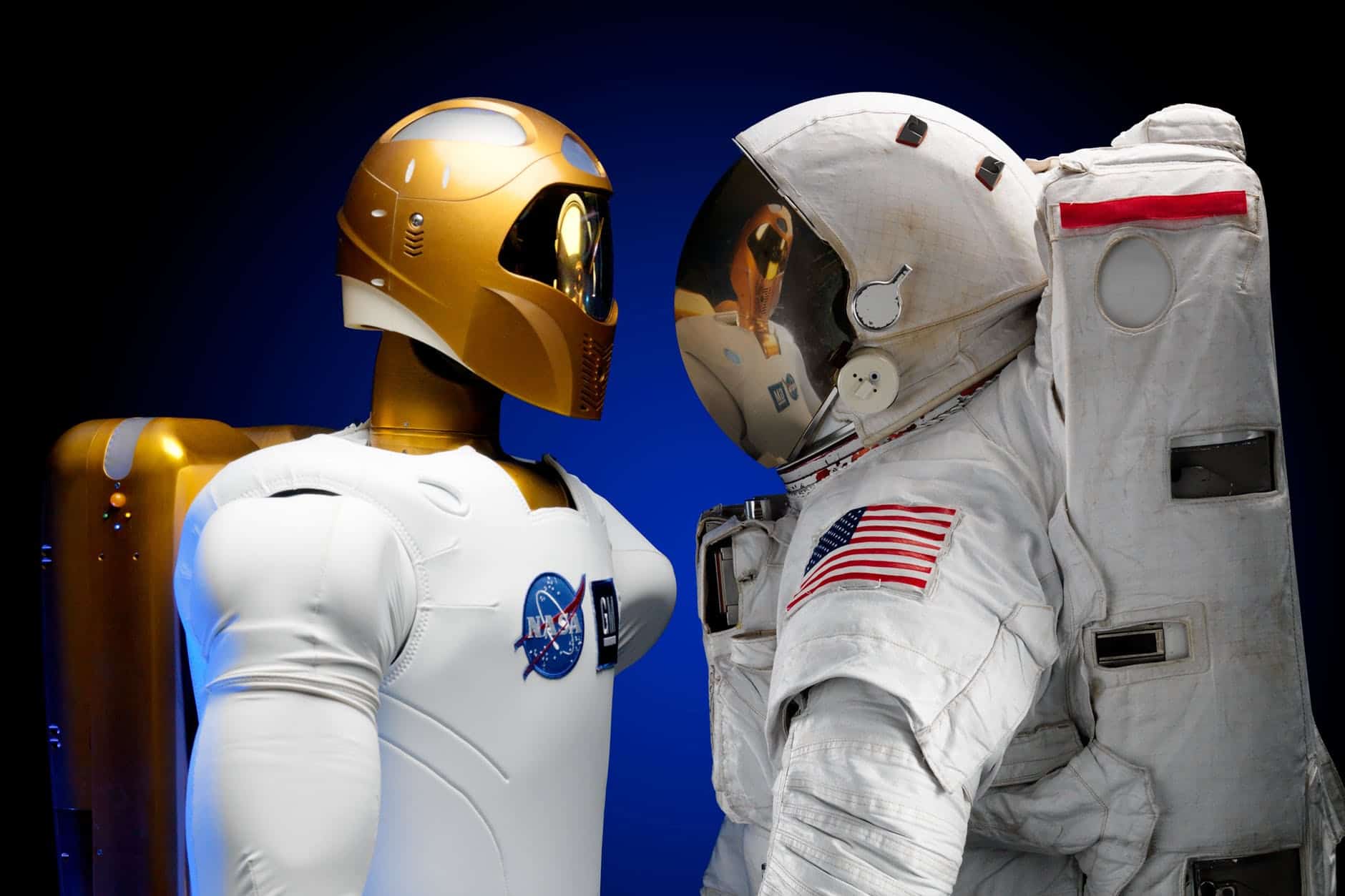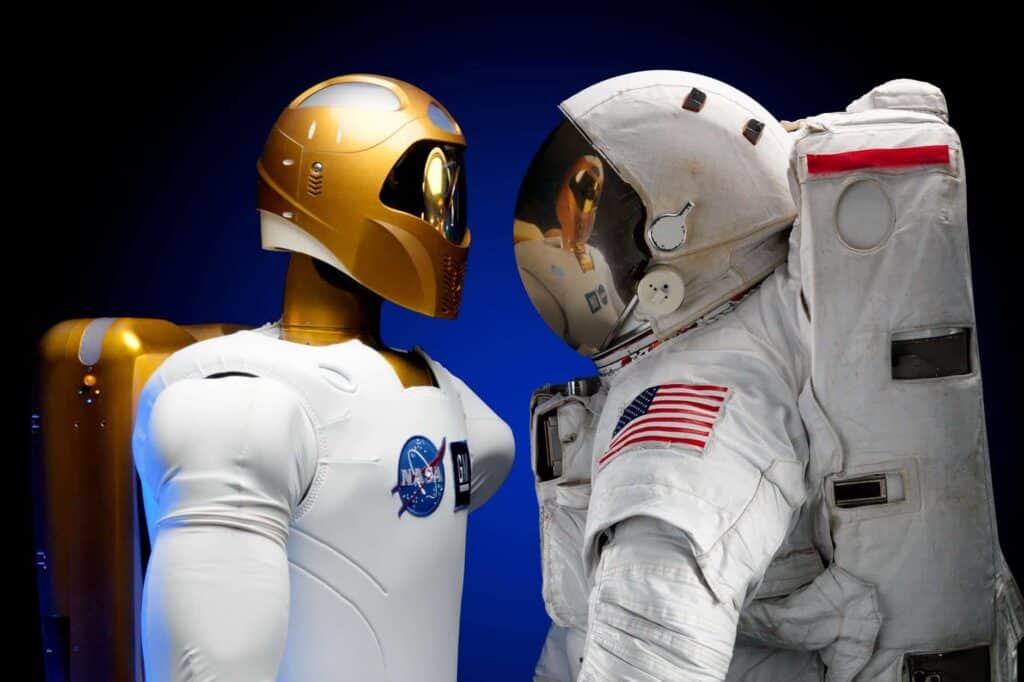 #2: Artificial Intelligence and Machine Learning Are Always Evolving
By now, you've surely heard that the robots are coming. Actually, scratch that – they're already here. Artificial Intelligence (AI) and Machine Learning are no longer fantasy elements of a geeky kid's pipedream.
Digital giants like Amazon, Google, and Facebook have been harnessing data insights for years. Through the use of AI and machine learning, they are able to enhance their products and services.
However, the real power of AI has become apparent since digital disruptors like Netflix and Uber have taken over their industries.
Netflix uses machine learning to improve their service. This has helped them

save over $1 billion

.

Uber

uses AI to figure out if people are traveling for work or pleasure. This could help people save money for work travel.
As these technologies advance, marketers can leverage data to continually improve their products and services, ultimately offering a customer experience that keeps getting better.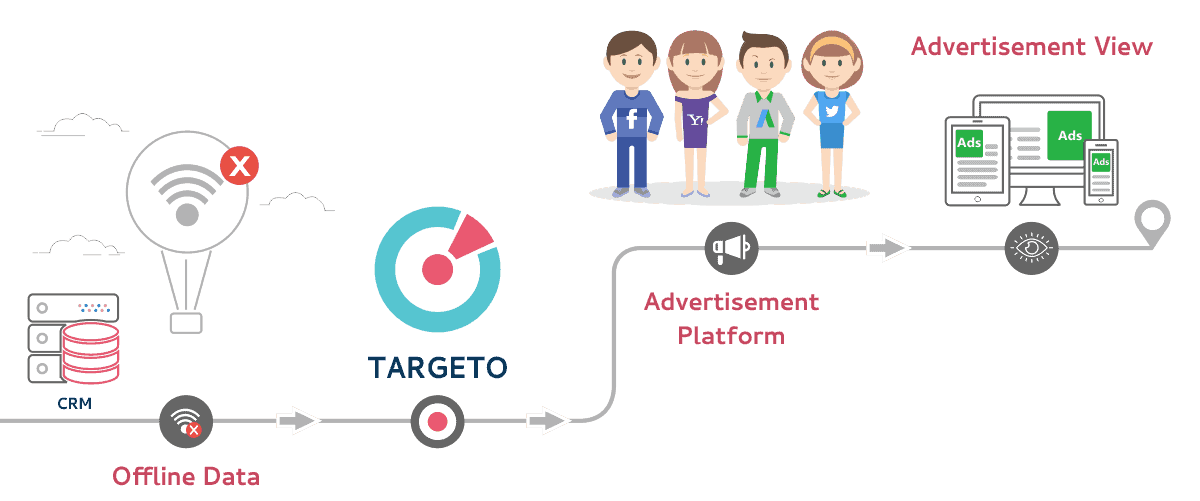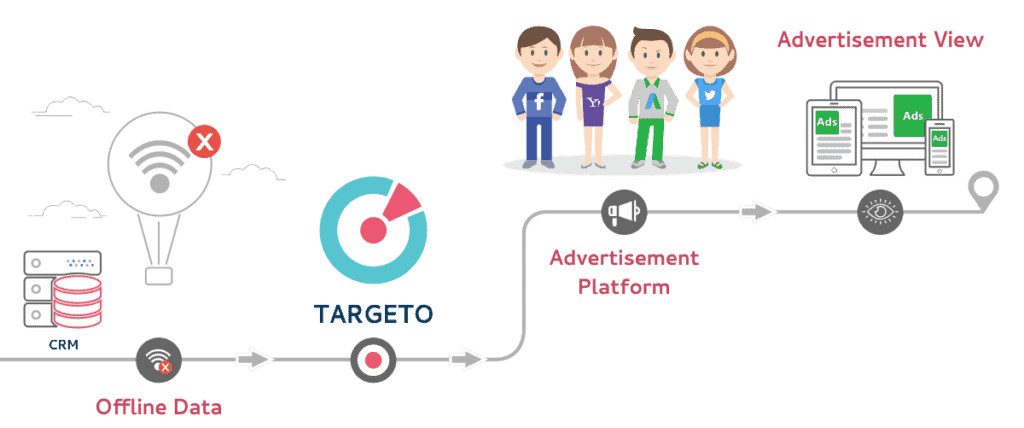 #3: Data Onboarding Helps Create Targeted Ads
One of the most under-the-radar data analytics trends is data onboarding. This is when you take offline data about your customers and transfer it to an online environment. Once you do that, you can analyze it and put it to good use for your marketing needs.
You can use data onboarding to connect offline records with online users, effectively finding people online and leveraging the offline data you have gathered to hone your marketing. This enables you to create very targeted ads, facilitating a memorable 1:1 experience for people.
This strategy goes hand-in-hand with omnichannel marketing, helping companies personalize their marketing to connect with people on multiple different devices.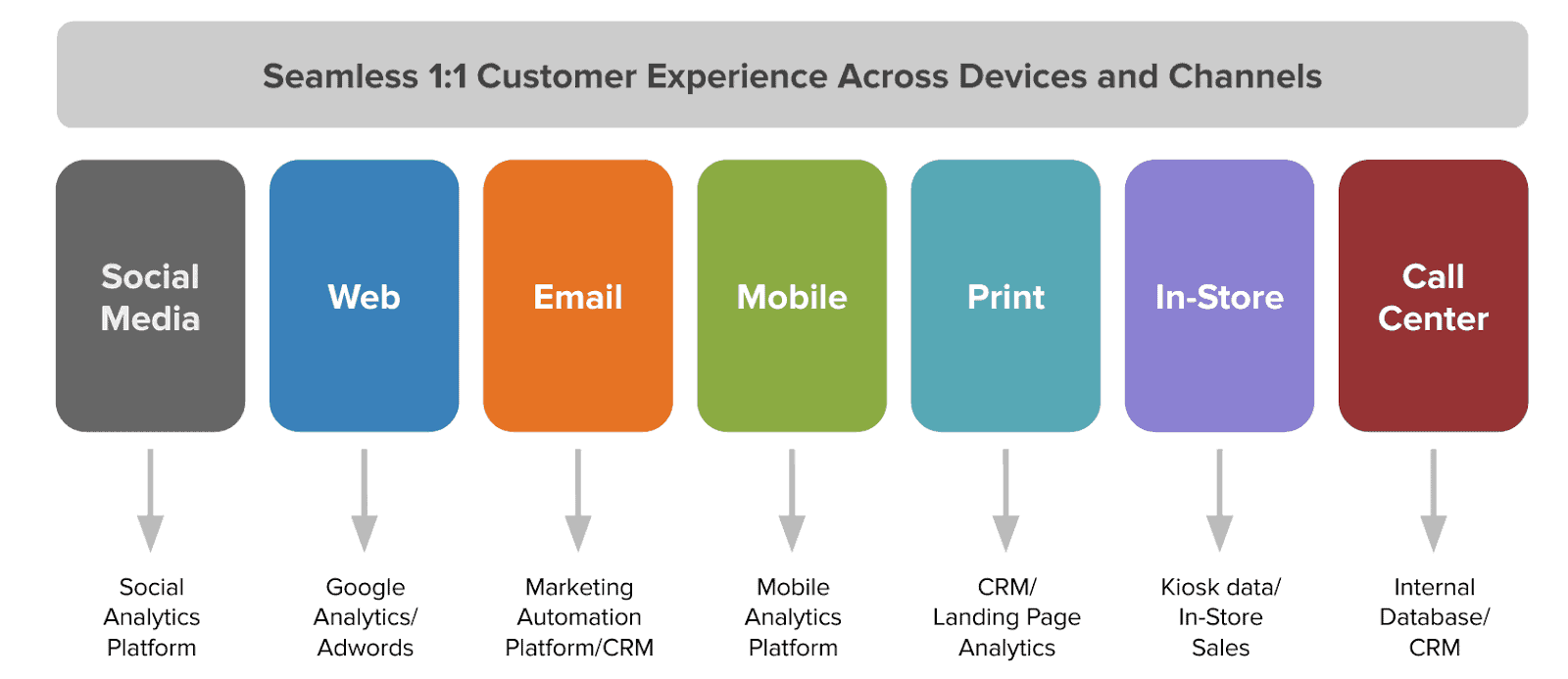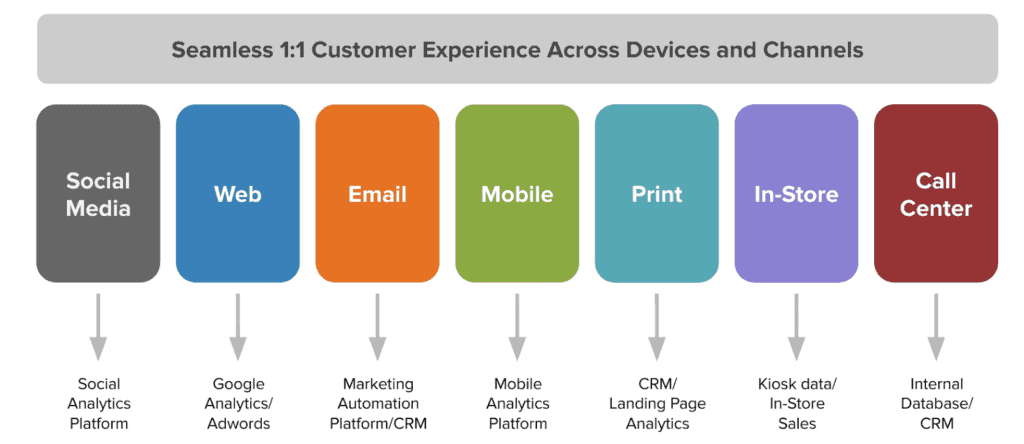 #4: Omnichannel Marketing is Everywhere
Speaking of omnichannel marketing, it's everywhere now.
Gone are the days when marketers focus solely on one channel. Now, you must recognize that people use multiple devices, websites, mediums, and methods for searching and shopping.
Omnichannel marketing is all about creating a seamless experience that unites all these channels. That way, your brand will establish a strong presence everywhere your audience is, both online and offline.
UK fashion retailer Oasis have successfully merged their online and offline channels to simplify the shopping experience. People can come into the shop and talk to sales associates who have iPads, which are shopping portals and mobile point-of-sale systems.
This enables:
Up-to-date product information and quick answers.

Instant online orders for home delivery when an item is out-of-stock.

The ability to check out from anywhere in the store!
You can use data-driven marketing for an omnichannel approach by tapping into the customer data on a Customer Relationship Management (CRM) platform like EngageBay. This method allows you to bring all data together from different channels, so you know how everything correlates and works in tandem.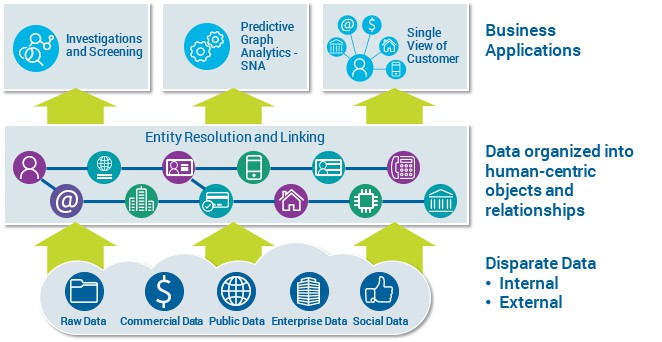 #5: Identity Resolution Shows You the Big Picture
If omnichannel marketing is going to be successful, you must be able to recognize the identities on each channel. You can do that by using Identity Resolution, which helps you look at each channel and attain a clear perspective on the people, their interests, the apps they use, and their engagement levels.
This involves data, of course. You must collate a lot of data points, and then analyze everything in respect to its specific channel, and also in relation to the other channels.
Put simply:
Identity resolution gives you a holistic, 360-degree look at all of your customers.
When you have that, you can increase the accuracy of your targeting, improve your marketing analysis, and offer personalized marketing at scale.


#6: Data Wrangling Can Break Down Silos
There is a strong case to suggest alignment between sales and marketing departments can lead to higher sales and better customer retention rates.
In order to use data analytics properly, your organization must be prepared to share information across all touchpoints. The customer journey isn't all about the marketers.
Your sales, marketing, and customer service teams should work in unison, helping each other connect the dots to offer a more cohesive, free-flowing customer journey. The rise of data-driven marketing is a catalyst for this unified approach…for the companies who are forward-thinking enough to do it!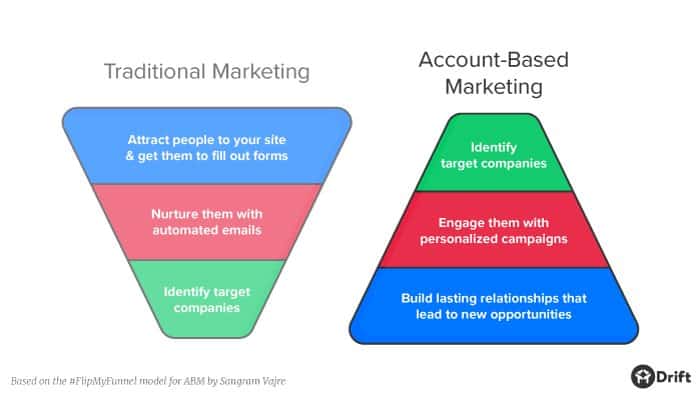 #7: Predictive Analytics to Power Account-Based Marketing 
Account-based Marketing (ABM) embraces the idea of breaking down silos, encouraging the two key departments to come together and narrow their focus to the accounts that best match your company's vision of an ideal customer.
So, how can data-driven marketing help?
Among the many data-marketing trends is something called predictive analytics. This is when marketers bring machine learning techniques together with statistical algorithms to make predictions based on past data.
When you do this right, you can discover prospects that fit your ideal customer profile. B2B companies can use predictive analytics to identify companies they should target, learning about their revenue, funding, employees, and purchasing habits to see if they fit the buyer persona they want.
Better yet, you can use predictive analysis to determine which companies and customers are most likely to purchase your products and services. Ultimately, this allows you to switch focus to accounts that show the greatest potential for a solid return on investment (ROI).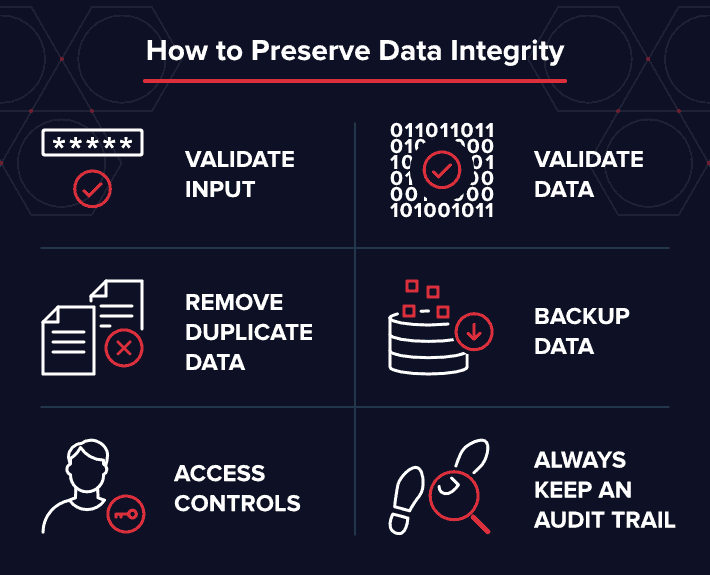 #8: Data Integrity Is In the Limelight
Remember how we mentioned data quality before?
This is more than an afterthought now. As data-driven marketing has soared in popularity, the need for accurate, clean data has also surged.
Poor-quality data can skew your data analysis, misled your team, and cause some pretty disastrous decisions. According to Gartner, the average financial impact of poor data quality on businesses is $9.7 million per year.
On the one hand, data gives companies the chance to forge stronger relationships with people, spreading brand awareness, and improving your reputation. But if the data isn't high-quality, it may do more harm than good.
You should ensure you use reputable sources to mine your data and perform regular analysis and cleaning to keep everything current and accurate.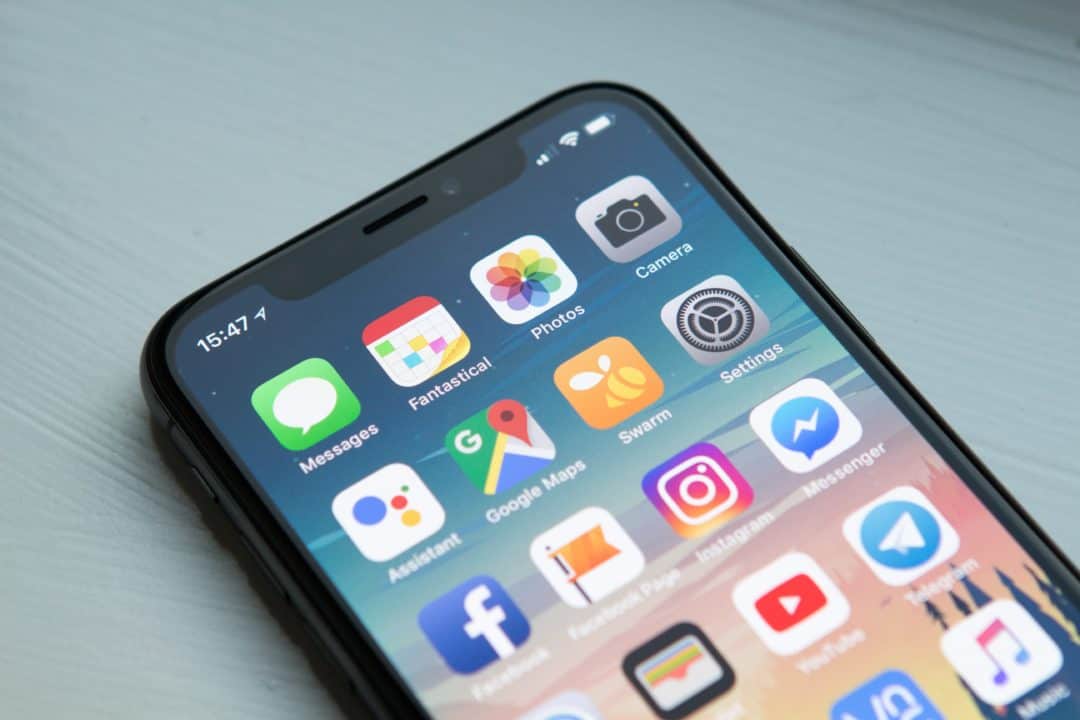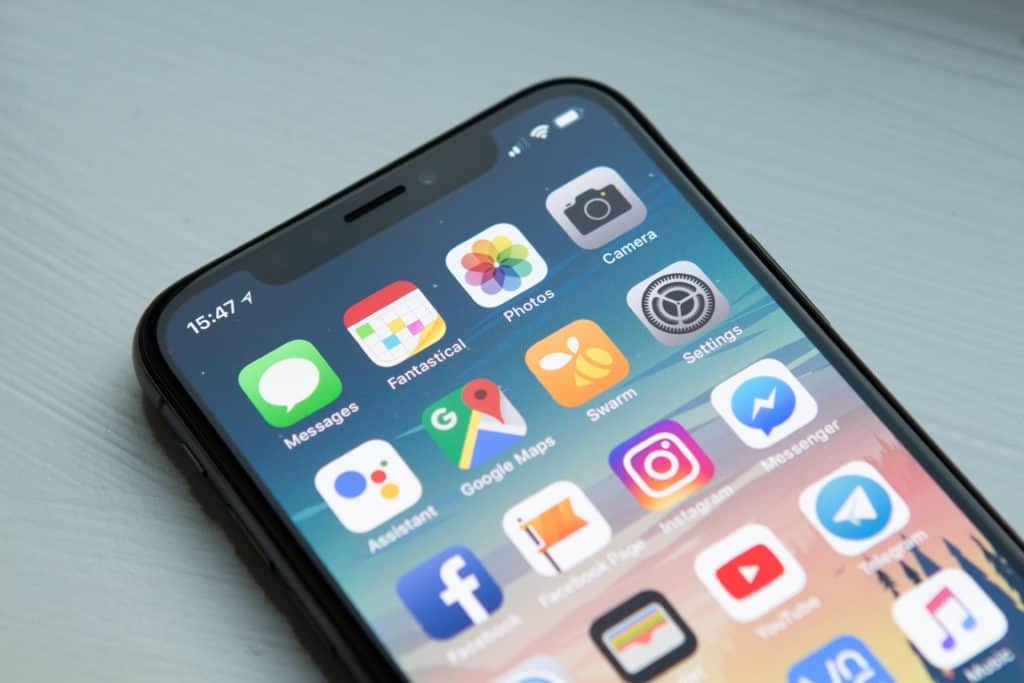 #9: Mobile Apps are Growing
In 2020, a typical marketing campaign entails a company reaching out to people in a variety of ways, including:
Social media posts

Television commercials

Google Ads

Billboards

Magazines/Newspapers
We've already touched on how this fragmented media landscape can be pulled together through omnichannel marketing. One of the most effective ways to reach your audience through all the noise is by using apps.
Reports by Statista suggest that by 2020, there will be 6.95 billion mobile users all over the globe. And, mobile devices generate nearly 50% of the worldwide website traffic.
It seems fairly logical then to invest your efforts in trying to engage this incredibly vast market of mobile users. The data you can collect from app users offers you a great opportunity in terms of marketing and advertising.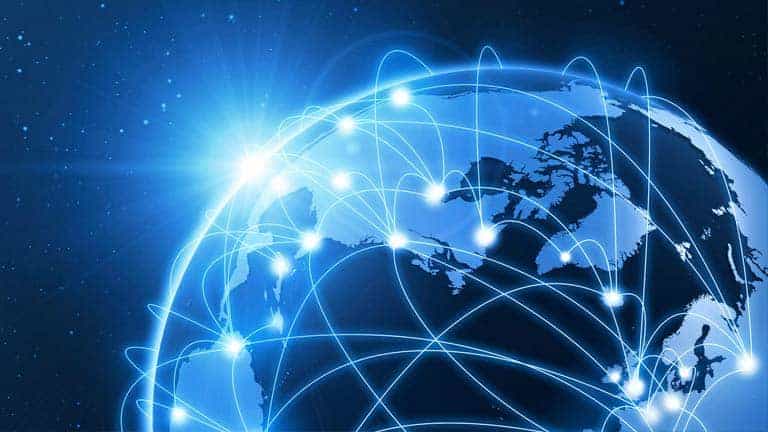 #10: Don't Forget About SEO
Due to the advent of data-driven marketing, companies now have to select the right keywords to make their SEO work. In 2020 and beyond, you'll have to use data-driven SEO tools like Ubersuggest to outrank your competition. 
These tools can help you find out:
The average domain score of sites ranking in the top 10 for your desired keyword.

The average number of backlinks of sites ranking in the top 10 for your desired keyword.

The average word count and readability for websites ranking in the top 10 for your desired keyword.

The average monthly search volume for your desired keyword.

Other relevant terms to include in your content.
All of this data can help you make better decisions about selecting the keywords. Plus, you can determine the amount of effort needed to promote certain content pieces. For instance, if high volume keywords have lots of backlinks, you'll perhaps have to do more aggressive backlinking outreach.
In 2020, you can anticipate more sophisticated SEO tools to enter the market and more trends around data-driven strategy for SEO.
Data-Driven Marketing is For Everyone
Data-driven marketing is popular because of its proven ability to maximize ROI. It helps you increase the efficiency of your marketing endeavors by decreasing excessive spending and enhancing resource allocation. Ultimately, it empowers you, as a brand, to deliver a more customer-centric approach to marketing. 
By leveraging data-driven marketing, you can maximize the potential of innovative practices and processes like artificial intelligence, automation, personalization, and omnichannel marketing. As a result, you can reach your prospects on their phones, through their apps, wherever they are at that time.
Today, data-driven marketing is easy to implement because of the availability of easy-to-use analytics tools that do much of the heavy lifting. It's a potent way to refine audience targeting. You know exactly who is engaging with your marketing efforts via which mediums, and even at what time of the day. This can help you in laser-focusing your marketing efforts to connect with the right people, on the right channels at the right times.