When Filip and Sergey launched Pearly, they‌ already had a successful ecommerce business, Society Socks, where they spent much of their time running its operations. They weren't thinking much about ecommerce automation.
"We were spending 10 to 20 hours a week managing fulfillment, making sure that all the labels were allocated to the right products, and that our shipping team knew exactly what to fulfill."
They also handled a lot of back office operations, like accounting, administrative work, and customer support. But how could they build Pearly from the ground up while still running Society Socks?
To successfully run both brands, they realized they had to save time by automating some aspects of their business.
"Basically, we automated most of the business that‌ can be automated and focus on the components of the business that require our soul, like marketing and other creative work, and that's where we invest our time."
And their shipping and fulfillment process now takes 30 minutes to an hour instead of 10 hours.
I'm telling you about Filip and Sergey because you might have the same challenges. Ecommerce store customers expect fast shipping, a smooth payment process, quick customer support, and just an overall seamless shopping experience.
For you as a business owner, this means spending more time running operations. The good news is, a lot of those business processes can be automated.
But how do you know what's worth automating? How do you automate the different components of your ecommerce business?
In this article, you'll learn:
How to identify what to automate in your ecommerce business

How to automate your ecommerce business

The tools required to automate the different components of your ecommerce business
But First, What is Ecommerce Automation?
Ecommerce automation is the process of using tools and software to run parts of your business that you would otherwise have done yourself. It saves you time that you can invest in high-value components of the business, like marketing, product development, and customer service.
As your business scales and single orders turn into hundreds of orders per week, processes become complex and there's a higher chance of human error. These errors might lead to a poor shopping experience for your customers.
For example, a customer can drop a note on the customization they'd like on a product–maybe it's a gift. But sorting through hundreds of orders, each with different customization needs, is time-consuming. And because of the human input in the process, you might miss some notes.

But with order management software, the entire process from when a customer places an order to when the product is shipped is run by a tool with minimal human input.
Or you could segment customers in your CRM software based on different segmentation strategies.
For instance, someone can pick an item but fail to finish their shopping experience. You can group these customers based on their shared attributes and run targeted marketing campaigns that increase sales by retargeting those who abandoned their carts.
There's a lot you could automate–even your entire business. But for every automation, there is a trade-off.
If you automate your entire business, the cost of ecommerce automation could eat up your revenue and leave you with a small profit margin. Or if you spend your entire time running the operations by yourself, your business growth might hit a plateau amid the fierce competition.
This is why it's essential to know where to start.
Read also: BigCommerce vs Magento: Features, Pricing, and More Compared
How To Identify What To Automate in Your Ecommerce Business

The premise of identifying what to automate lies in our human nature.
We are more prone to making mistakes when executing repetitive processes, but excel at activities that require our judgment, thinking, and creativity.
For example, you might experience mental fatigue and consequently lose concentration when manually checking orders or copy-pasting data from one software to an excel sheet or other different tools.
On the other hand, tools and software excel at this. Unlike humans, they don't have the awareness to lose concentration. They are better at executing repetitive processes based on a set of rules put in place.
Based on this, we derived three factors to look out for when identifying what needs to be automated:
Processes that involve using the same data in multiple applications. For example, copy-pasting or manual entry of data from Shopify to Excel sheets.

Activities that rarely change or processes that always follow the same steps. For example, resizing each image individually.

Functions that rely on pre-defined rules. For example, when items are out of stock, you could use conditional statements to change the message on the product page when the stock is zero.
And when identifying the components that can be automated, it's best to look at how the business would be affected, whether it's the employee productivity, the cost incurred, or the level of customer satisfaction.
You could fully automate your customer support, but since some components require your judgment and human touch, you might end up having a lot of angry customers because of the generic responses they receive.
9 Automatic Emails You Should Have for Your eCommerce Store
Ecommerce Automation: How To Automate Your Ecommerce Business

Based on the interview I had with Filip, the three factors highlighted above, and reading stories from other ecommerce store owners, I picked out four key areas you can begin with.
It's also worth noting that if you're just getting started, it can be a lot to deal with all at once. It's best to focus on one area and then move on to the next.
Read also: eCommerce CRM: The Top Platforms for Streamlining Your Business
Order fulfillment, inventory & shipping automation
This automation involves using a third-party logistics (3PL) company. How the 3PL operates depends on the type of 3PL you choose.
For a tech-enabled 3PL, you'd have to integrate their software with your store so that when a customer places an order in your store, your fulfillment company receives the order in their system and begins picking, packing, and shipping.
But the type of 3PL you chose depends on your processes, growth stage, and the type of product you sell.
You can choose to:
Build an in-house fulfillment center.

Hire individuals to carry out the fulfillment. For example, if you are in Europe selling to the US, you can hire an individual to handle the storage and shipping in the US.

Invest in an order fulfillment and shipping software that handles everything from order management to shipping.
Filip and Sergey operate their own shipping and fulfillment. Before automating this component of their business, they had to manually check each order and ensure tagging and everything was set up well.
Filip told me:
"We had some tagging in place, but we had to basically go through each order and double check if it was set up properly. If there were notes on the order that complicated a lot. You'd have to watch out for that on every order. So it would take us forever to get through all of our orders."
When they realized it would be difficult to scale Society Socks while building Pearly, they automated parts of this process.
"We use a Shopify app that exports our products and orders from Shopify on a weekly basis. It automatically assigns different orders different tags and exports it as a CSV format so that we can pull all order files into Excel."
They then use Power Query in Excel to automatically update the data without having to manually update each order in the Excel sheets.
"We then use Power Query to sort all orders in different places. All we have to do is hit refresh once a week on this Excel file, and all of our orders would populate We then put that into our shipping system, and in less than an hour a week, we're able to have our whole shipment process finished. We then pass it on to our fulfillment guy who helps us with fulfillment."
You can also use order fulfillment and shipping software like ShipBob, Deliverr, Ship Hero, or Ship Station. You ship inventory to their warehouses and they pick, pack and ship to your customers based on the orders they receive.
8 Fantastic eCommerce Marketing Strategies
Customer support and Helpdesk automation
This ecommerce automation involves using software to manage conversations with customers across multiple channels in one place, create automatic responses for commonly asked questions or concerns, and manage tickets.
It can be a bit of a nightmare when you are receiving 40-60 inquiries over Gmail per day while also having unresolved live chat conversations and messages on your Facebook and Instagram pages.
A helpdesk software like EngageBay brings all of these conversations under one dashboard.
It also allows you to build advanced automation rules that will save you time on customer support and help you deliver quick and timely responses, ultimately improving customer satisfaction.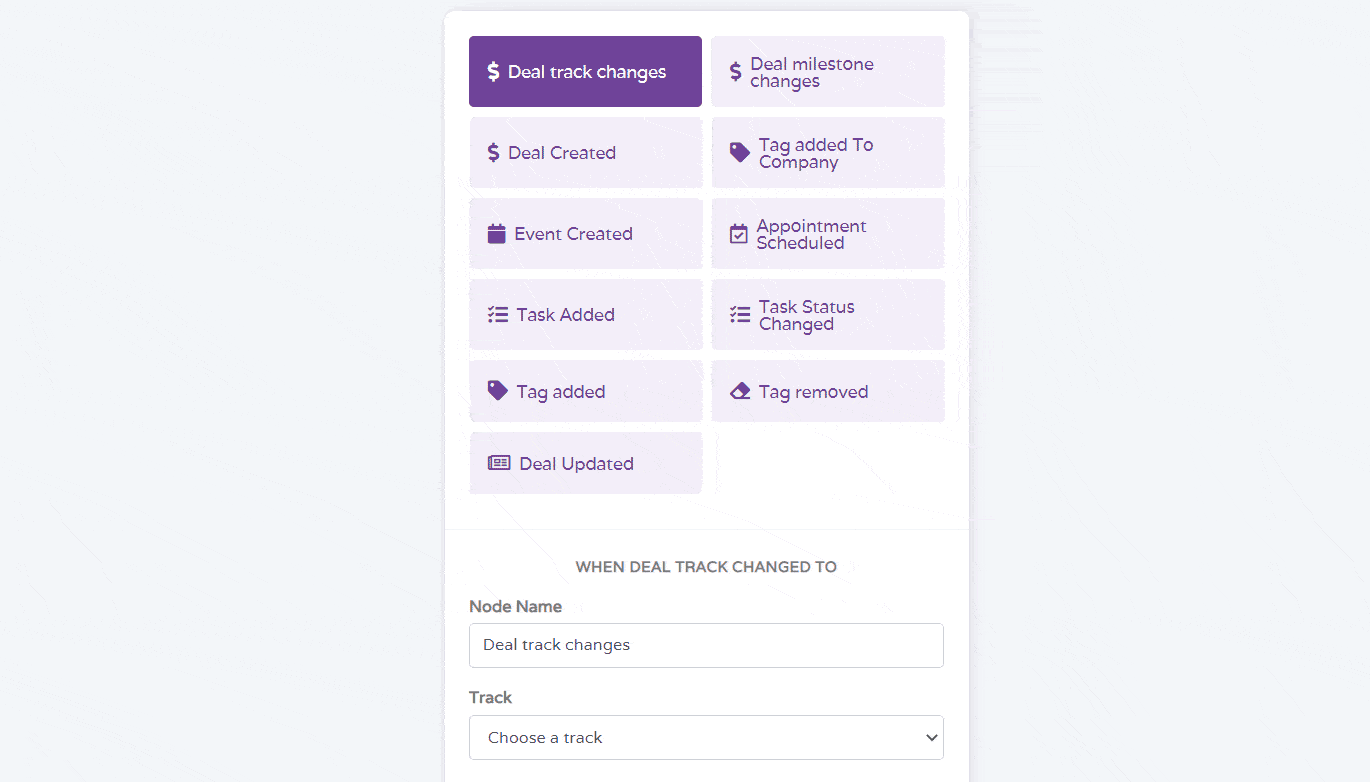 Here are four factors you should consider when choosing the right helpdesk software:
Size of business:

The software a large, small to mid-sized business or a solo founder needs is different because of the difference in operations

Integrations

: The software you choose has to integrate with the tools you currently use

Features

: The software has to pack all the

features you need

Price

: Price varies depending on the size of your business and the features you need
Based on the size of your business, the best helpdesk software tools are:
Read also: The 5 Best eCommerce Platforms for Startups
Automation of email marketing and other campaigns
Marketing automation is the use of software to streamline and manage your marketing campaigns all in one dashboard. You can run social media campaigns, email broadcasts, SMS campaigns, and manage ads.
This automation helps you nurture prospects and creates more opportunities to grow your revenue by increasing the average value of each order. For example, you could cross-sell by including items related to the one purchased on the order confirmation page.
Marketing automation platforms that have in-built CRM solutions like EngageBay manage the interactions you have with customers. This data can be used to segment customers based on shared attributes and deliver targeted marketing campaigns.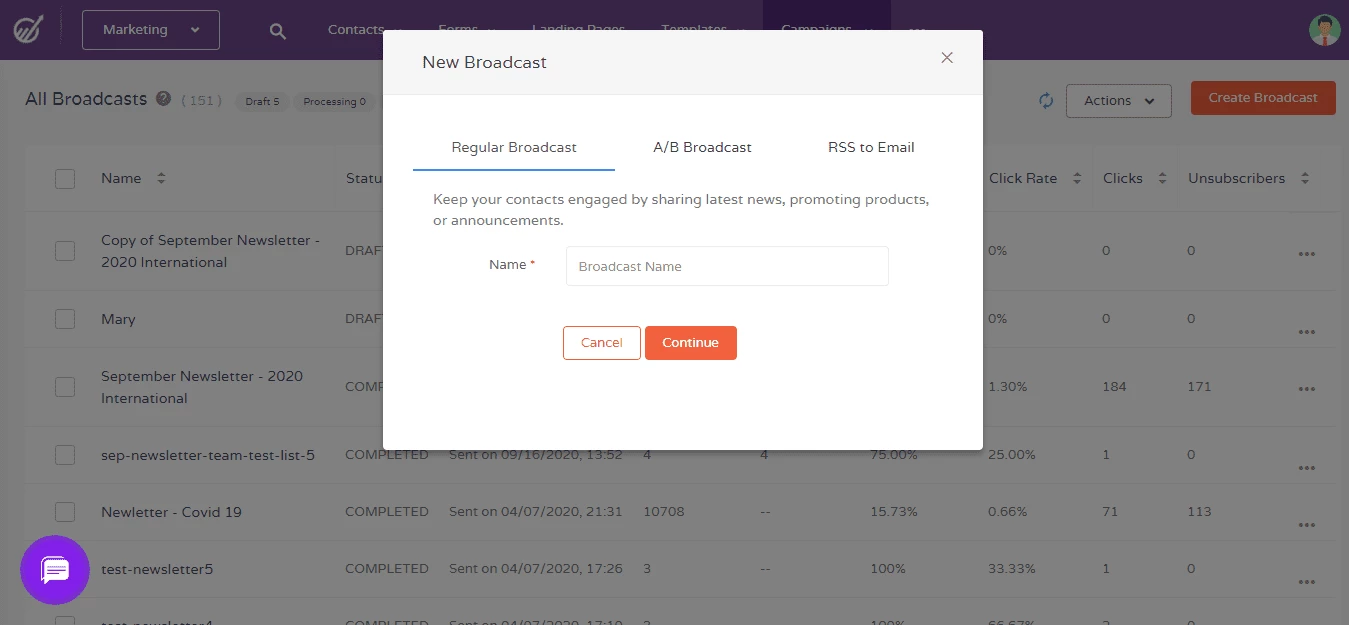 Here are some automations you could try out:
Cart abandonment: This is an email sent to customers who have added items to their cart but failed to checkout. It's impossible to send out each email manually. So marketing automation software automatically sends out reminders to shoppers to complete their purchase
Transactional emails: An ecommerce marketing automation software sends out automated emails like newsletter sign-ups, order confirmations, and tracking information
A/B testing emails and landing pages: Test out different variations of marketing campaigns and eventually pick one with the best result
Reactivate old customers: You can activate targeted campaigns on past customers by using customer analytics and segmentation strategies
You can test out these and many more automations by signing up for a free EngageBay account. Other marketing automation tools include ActiveCampaign and Mailchimp.
7 Tips and Examples for the Perfect Abandoned Cart Email
Accounting and bookkeeping automation
Bookkeeping automation involves outsourcing the accounting work to a CPA and automatically fetching orders and financial data from your store to an accounting tool.
When starting, most founders handle bookkeeping themselves. They manually type in each order with the fees and shipping cost into an excel sheet. But as revenue grows, it becomes tedious and time-consuming.
Accounting software automatically imports all your transactional details, including tax rates from your store. This saves your accountant a lot of headaches and makes it easy for them to effectively balance the books.
Apart from outsourcing accounting, you could integrate your store with an accounting tool like Zoho books, Xero, QuickBooks, or FreshBooks.
Business Automation Software Can Save Your Business. Here's How
Get Started with Ecommerce Automation
There are a lot of things you could automate. That's why you also have to factor in the learning curve of each tool, the costs, and the business impact.
So take it one automation at a time. You can use the three factors we highlighted to guide you when choosing what to automate.
To begin with the ecommerce automation, you can sign up for a free EngageBay account and test out the helpdesk and marketing automation features.