E-Mail.
One of the oldest forms (Yes, the '90s are old times now!) of digital communication, nevertheless one of the strongest.
Given that is it one of the steadfast forms of marketing approaches today, how can we use it to our marketing advantage?
By marketing advantage, I mean not just positively approaching your loyal customers but also acquiring new customers and getting them interested in what you have to sell.
In this guide article, we have shared six proven strategies to win at email acquisition and five awesome examples of email marketing from top brands.
Learn and enjoy!
So, What is Email Acquisition?
Email acquisition is the process of getting new email addresses (valid, working, and unique) for your business. This can be done through various methods including buying email lists (not recommended), collecting contacts from social media, putting up a signup form on your website, or even asking current customers for their emails.
Now, let's get into detail.
The Many Whys of Email Acquisition
While email has been a long form of communication since the invention of the internet, marketing through email has been a relatively new concept that is still being explored by marketers worldwide.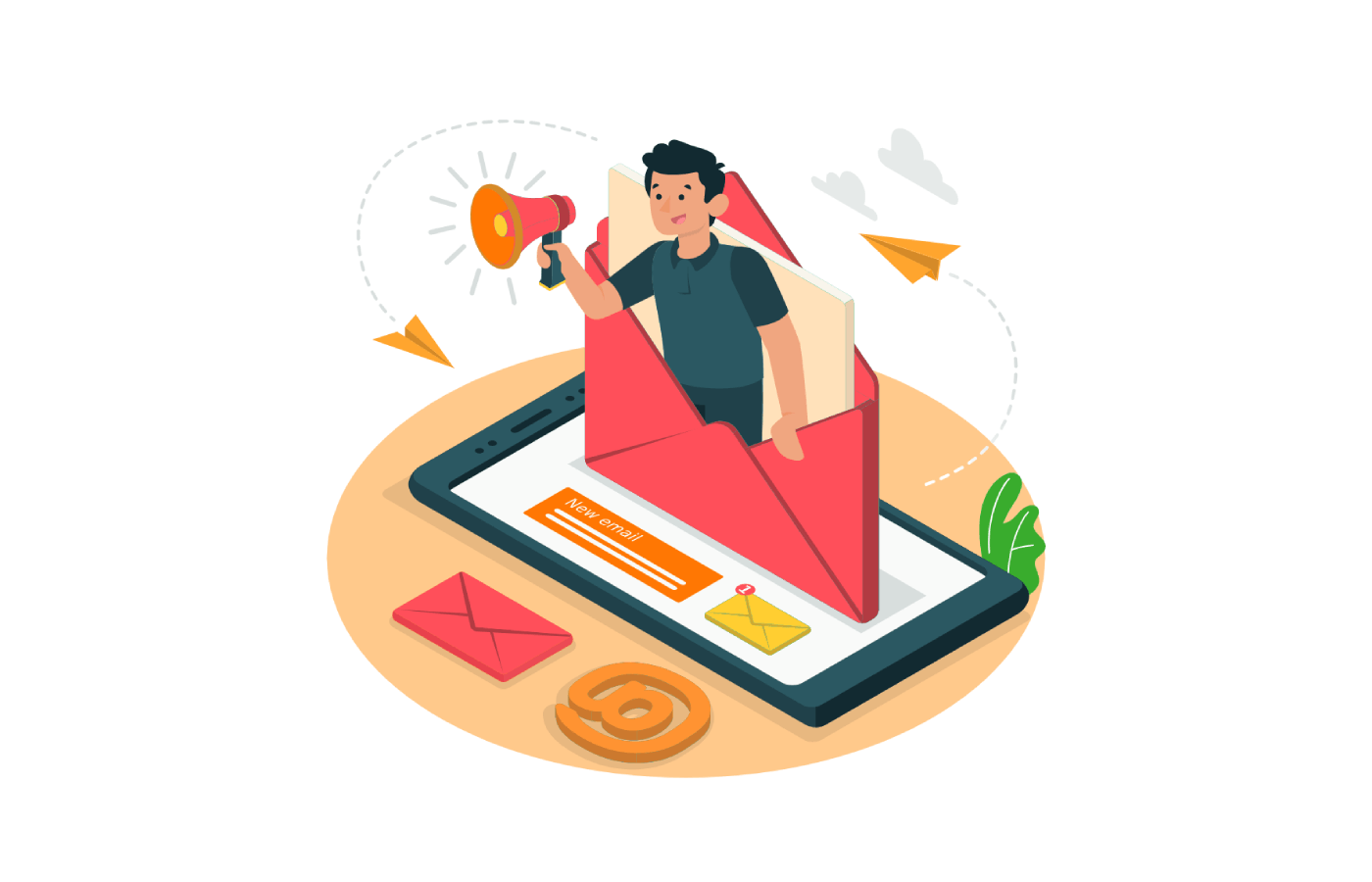 Here's why email acquisition is important to marketers:
Email is one way to ensure more personalized and one-on-one communication with existing and potential customers.

To nurture good relationships with customers in the longer term, without a doubt, email is your best bet.

Email marketing is at the core of any inbound marketing campaign where lead generation is imperative to success.

About

77% of marketers

have seen an increase in engagement over the last 12 months exclusively through email marketing techniques.

The scalability of the email marketing model makes automation much more practical and easy. With targeted lists, email can be used to approach vast audiences across various demographics.
Yes, email has been the go-to medium to approach a new client or retain a healthy relationship with an existing one.
Yet, most marketers miss crucial pointers when it comes to email marketing.
The common question is – 'how do you get these valuable clients to subscribe to your emails?'.
The answer to this question is fleshed out in the next section with effective, proven tactics to grow your email list and ultimately gain more leads through email.
Related article: 5 Sales Tools and 6 Sales Techniques That Always Work
The Two Halves of Email Marketing
There are two basics of email marketing that can help you get started:
Assembling your email list

Targeting your campaign to this list.
Before we get to the strategies these two aspects of marketing must be cemented well for the campaign to be successful.
Let us now take a closer look at these core points.
1. Assembling Your Email List
As you aim to expand your email list, it is important to ensure the list reaches the right people at the right time. Most of email marketing lies in the precision of timing.
The difference between 3,000 people on your email list and 200 potential customers through the list is what email acquisition is all about.
It is likely that people will mark your email as spam and ignore your message, if not sent to the right people who would want to read and go through your emails.
The right proposition is approaching customers who are already interested in what you have to offer and would be interested to learn more.
Here are three pointers to help expand your list with the right customer profiles:
Research your target customer profile and reiterate your email list accordingly

Use promotion on your website/social media to boost lead acquisition through known resources

When approaching known customers, encourage them to share by providing an incentive
With these points in mind, expanding your email list should be a cakewalk.

Your website should be used as an effective tool to create awareness of your brand and products to approach customers from here on.
And since the customers are already interested in your product/services(after all they are browsing your website with intent) approaching them with a clear proposal in hand will be beneficial for both.
Hence, preparing an email list focussed on this particular interest group and building your email acquisition strategy from here is a cinch to success.
2. Targeting Your Campaign to This List
You have the email list in hand. What next?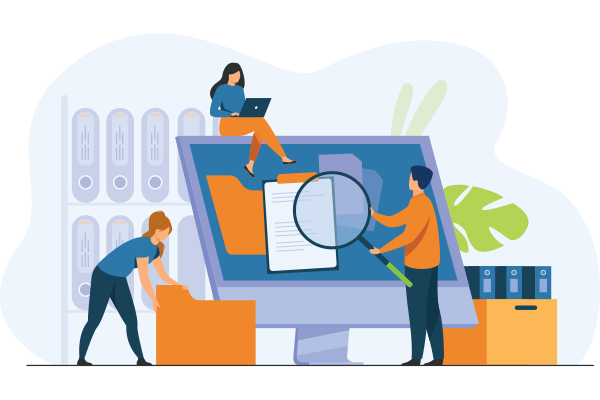 The next step, and evidently the most important one is to strategize how to approach this target group through email.
The aim is to convert this target group seamlessly into customers and maybe even returning customers, thus building a stronger customer base.
An effective strategy that covers all pain points and the best approaches to each distinct customer profile is what will get you here.
While it is easier said than done, oftentimes spending a lot of time in back research can pay off well in the longer run.
Strategies on how to draw customers in, which incentives proved to be the most effective in the past and what information to provide with each email.
During this phase of email acquisition, our expert suggestion would be to use email segmentation to help build a cohesive system of emailing different client profiles.
The best strategy to purely grow your list and eventually gain high-value leads is by using a combination of different channels to initially approach a potential client.
Here are some strategies that can help you grow your email list in the right way 👇
7 Free Email Trackers You Didn't Know Existed
The Game Plan: Email Acquisition Strategies To Expand Your Customer Base
This section covers the basics of email acquisition. By basic, we mean the very first few steps to acquiring quality customers and how to keep them coming back.
On a side note, it is important to remember to use a combination of different channels and techniques to make the campaign work best for you.
Without further delay let us get into the deets.
#1. SEO Is Your BFF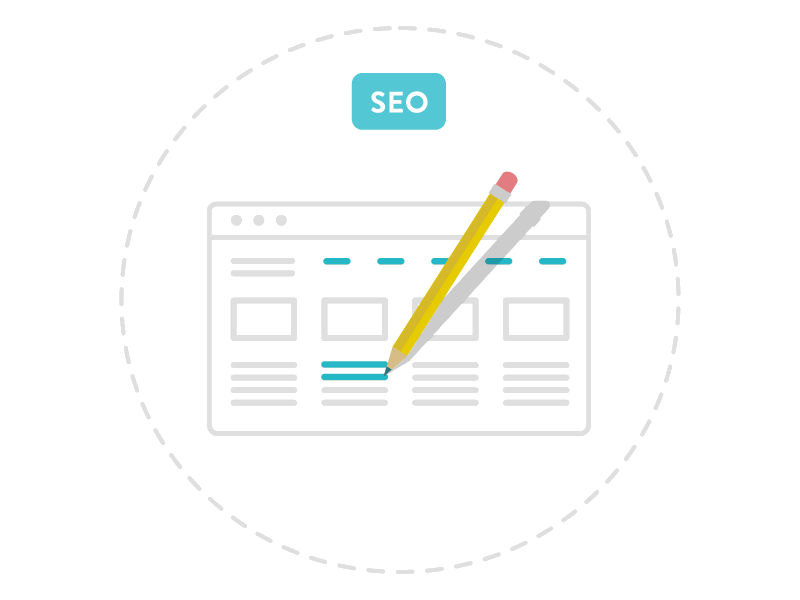 SEO can be a handy tool that can be paired with other strategies to effectively grow your customer acquisitions and ultimately lead conversion.
How SEO can be helpful in that it can display your page on top and get potential customers interested in your business.
By having SEO analytics on paper, you will be able to outline which customers to approach and what would be the best way to approach them through emails.
SEO-based lead generation is a success due to the volume and scalability of traffic directed by google. If you want to hit bug numbers through your email list, it would be good to start optimizing your SEO strategy to gain high-quality traffic.
#2. Incorporate Lead Nurturing Techniques
To stay on top of a potential lead's mind, you have to be unmissable and have content ready through email that will make the lead in turn approach you.
Some sure bet pushes to encourage the client to purchase email is to include CTAs such as shop now or buy now.
Another approach to strongly nurture the lead to make the purchase is by introducing incentives through your email. These could include discount codes or special offers which could only be availed through email.
eCommerce Email Marketing Simplified: 15 Examples + Tips
#3. Using Paid Searches to Your Advantage
Paid ads and searches are great.
What makes them even greater is how they can be utilized to grow your mailing list.
Gathering information on who to approach with your emails saves you a lot of time (and, of course, money).
Caution: Only invest in paid searches if you have your end goal set and if you have the resources to invest! If not it would be the bottom of a rabbit hole that sucks up all your money.
Lead tracking is another important aspect of paid search-related email marketing which helps you gauge how well this approach is working and how to tweak it to make it even more successful.
Paid search ads provide an extensive opportunity, especially for SMBs looking to expand their horizon and reach new audiences daily.
👉Need a break from your email marketing hustle? Have a laugh with these relatable email memes for marketers! 🤣
#4. Touch Base With Loyal Customers Often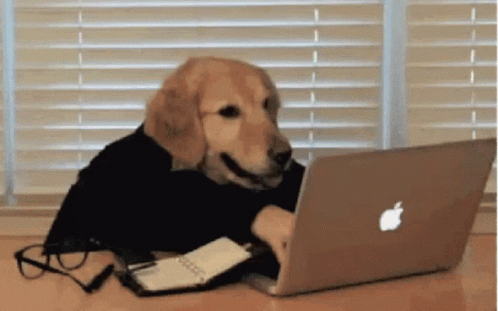 Successful businesses with successful email marketing campaigns have one thing in common: a loyal following.
Building a customer base is one thing but retaining a strong relationship with existing customer profiles is entirely another thing on its own.
Email marketing provides an excellent opportunity to strengthen the customer-company relationship. Use email to promote and upsell your products.
Keep customers in the loop with sales, promotions, and other offers.
The most effective email marketing campaigns are well-written with precise information and are usually accompanied by an attractive element (usually an offer or promotion).
Read also: Master the Key Types of Email Marketing Campaigns: A Blueprint
#5. Websites and Emails Go Hand in Hand
Once a potential customer visits your website, whether they have a buying intent or not, they should be tempted to push the button and subscribe to your mailing list.
Websites are where the majority of your leads come from. To ensure the right leads reach the right spot, the design should be foolproof and attractive.
Here are three pointers to email acquisition through websites:
Clear CTA:

A crisp CTA completing visitors to subscribe to your mailing list will do the job. Avoid unnecessary CTAs accompanying this such as "Check out this ebook" or "Click here for a free demo", which would leave the visitor overwhelmed and confused.

Explicit Copy:

Copies are often the overlooked part, but are the most important. When the copy delivers exactly what a customer wants, it will get them hooked and instantly subscribe to your mailing list.

Clean Design

: By clean design, we mean clear direction which leads potential customers to the subscribing list. The subscription to your email CTA should not get lost in the millions of other things your webpage might have. Keep the design minimal and pointing in the right direction.
#6. Lead the Way With Lead Magnets
Unfortunately (or fortunately!), a simple signup/subscription to our newsletter is not enough.
People are expecting more out of this simple offer and it is up to you to deliver it to them.

With the competition only increasing, subscribing to your newsletter might not be as convincing as it was in the golden age of the internet (say, the early 2000s).
Lead magnets when combined with the newsletter approach do the major heavy lifting for you when acquiring new clients to your mailing list and help in expanding this list swiftly.
A lead magnet can be offered in exchange for a client's email address and hence is a beneficial offer that they cannot refuse.
Here are some lead magnets that work in the best combination with an email subscription:
E-books/e-pubs

Whitepaper reports

Informational videos

Coupons

Quizzes

Courses

Webinars

Templates
To give you an inkling: lead magnets are often a solution to a problem.
Learn what your customer needs the most and use a lead magnet as a quick way of convincing them to part with their email address in return for a quick solution.
This 50:50 deal works out in favor of everyone!
Related article: How to Create Great Email Newsletters
5 Fine Examples of Email Acquisition Done Right
Finally the end of the lengthy guide. But wait we have a few more goodies in our bag before we wrap up.
You probably are actively emailing your clients and are seeking to make it a long-term commitment. If it is not working, there must be something missing from your approach.
While the details above guide you through the various approaches, there is more than one thing that can go wrong.
Remember, email acquisition is a learning curve and there is no one way to do it right.
We have gathered a few eminent examples of email acquisition done right, and what makes them so exemplary.
#1. Tory Burch: An Attractive Newsletter
Opening an email and reading through tons of information can get boring (very easily). Tony Burch instead came up with an animated Gif to precisely convey the information and get the customer hooked.

A round of applause!
#2. Loft: Preference-Based Acquisition
If there is one thing that can make clients instantly click through, it is preferences and tailoring the output. This is especially true when it comes to personal choices such as clothing and accessories where a little bit of customization can go a long way.

Loft figured this hack out and used it to their advantage.
#3. JetBlue: Creative Annual Reminder
Jetblue is crushing it with its email marketing campaign.
With a brilliant, humorous, and light copy, they have made quite an impression on the reader.

The end goal of this newsletter is likely to keep customers in the loop, and Jetblue has assured customers to keep staying in the loop and would want to be acquainted with their service.
Way to go Jetblue!
#4. J Crew Factory: Original Promotion
J crew with their inventive copy accompanied by a smart visual are doing the promotion game right.

The idea is simple: to get users to avail of this offer.
This notion is evident with the clean design and leads users to do just that.
#5. Uber: Informative and Crisp Delivery
Most emails are scanned by the end user. Uber used this fact to their advantage while informing users to sync their email ids with the uber app.

The creative use of the graphics combined with a coherent CTA makes the end goal crystal clear, which is what newsletters are all about.
The Surprisingly Easy Guide For Email Drip Campaigns
Looks Like We Are Done!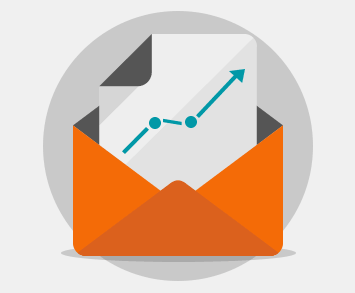 Before we wrap up, let us touch upon some key points.
Email acquisition is about building a steady audience that supports your key marketing campaigns.

Different strategies work for different purposes(and companies) and there is no one approach that works for all

An email automation software will come in handy when you know your customer profiles well and are ready to scale to large numbers.

And most importantly, email acquisition is about acquiring new customers and keeping the old customers in the loop. The content you put out there should serve both of these purposes without compromising on the quality.
Need help implementing your marketing strategy?
EngageBay can help. This all-in-one software has a wide range of marketing automation and CRM tools, powering more than 46,000 businesses across the world.