Target audiences are groups of people whose interests and characteristics (attributes) align with what you're selling. They can be handpicked in a way that the advertiser can deliver customized messages to the target group.
With targeted advertising messages, the goal is to have enhanced visibility, generate more leads per ad spend, and close a higher number of deals.
Let's see how that works.
What Are Targeted Advertising Messages?
Targeted advertising messages are your brand's messages that are tailored to your target group of potential customers. They differ from regular advertising messages in that common ads have a mass appeal, where the messaging can speak to everybody in general.
But coming up with something that will appeal to the target audience requires some creativity.
Targeted advertising messages are written to inform and educate readers about a product or service. They often include industry research to make verifiable claims.
Your targeted messaging can reach your target audience through several types of online advertisements. These include:
Display ads
Social media ads
Mobile ads
A display ad is usually a banner or a text message at the top or bottom of the screen. Social media ads can be found on social media platforms, usually in your feed on popular apps like Facebook, Twitter, Pinterest, and Instagram.
Read also: Everything You Need to Know About Advocacy Advertising
What Are The Benefits of Targeted Advertising Messages?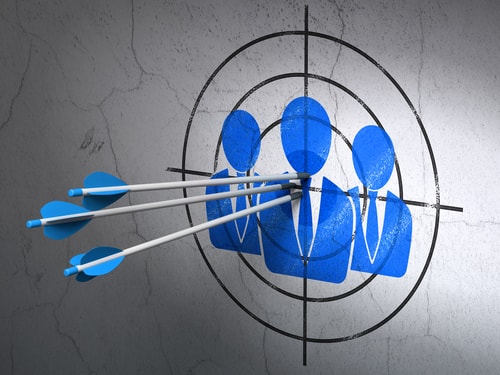 Targeted advertising also is about connecting with an individual or a group of individuals in a select manner.
The goal of targeting is to reach a specific demographic or audience segment. This may be done through demographics (age, gender, and behaviors), interests, and so on, but the more important thing is to tailor your messaging for the selected audience.
Let's see how that helps.
Reduced Time to Convert Leads to Sales
With targeted advertising messages, you can quickly increase response rates. You can also reduce the cost per acquisition (CPA).
This will help increase conversions and maximize your ROI. To do that, you must identify your potential customers smartly, because if your ads are reaching people who have no interest in buying your product or the ability to buy it, you're wasting money on the ads.
More Impact
Compared to non-targeted ads, targeted ads are more likely to be viewed by consumers. These can then generate high conversion rates.
If the ad messaging is not targeted well, you may get a lot of impressions, but very few clicks or even views (if they are video ads).
Read also: How Your Business Can Grow Sales Using Persuasive Advertising
More Effective
These messages are more effective because they are relevant to the recipient's interests. They're based on behavioral data rather than general browsing behavior.
Right Way at the Right Time
Targeted advertising messages can provide a great benefit to businesses. This is achieved by making it easier for customers to find exactly what they need and want.
Advanced targeting tools can be used to tailor the message. This enables the right message to reach the right person in the right way at the right time.
Easy to Find
Targeted advertising messages are the best way to reach customers. This can be done by targeting the information they need.
You can give customers a simple way to find your business. Do this by using targeted advertising messages.
Read also: 10 Epic Banner Ad Examples: Stupendously Creative!
Categories of Targeted Advertising
Now, let's look at the key categories in targeted advertising.
Contextual
Contextual advertising messages align with the content that the consumer is already seeing when they'd come across the ad.
For obvious reasons, this helps in improving open, clickthrough, and conversion rates.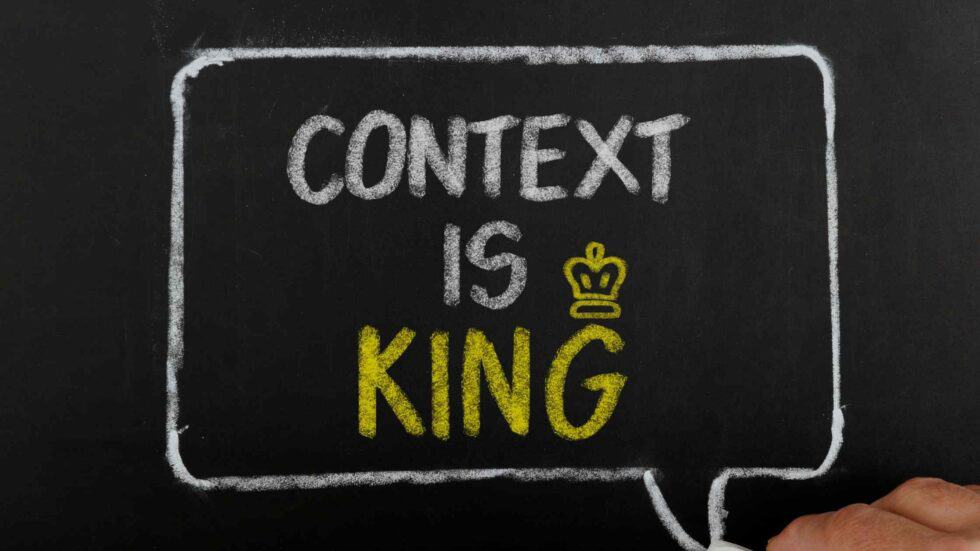 Context is a crucial factor in determining which ads are most relevant to someone. It is another way to personalize the ad experience.
For example, an ad for a meal kit or cooking app is less useful at midnight. Because most people have already eaten their fill.
Compared to midday, when they start to think about what they'll have for dinner. For food delivery apps, four o'clock in the afternoon is the golden hour.
Ads that take one less thing off the plate and simplify dinner are incredibly appealing, especially as workers start counting down to leave for the day.
Read also: Innovate or Stagnate: Bold eCommerce Advertising Strategies for Growth
Behavioral
The principle of targeted advertising is using in-market information. This is used to define individuals that have a strong need and desire for a specific product or service.
Behavioral types of targeted advertising messages target people based on their past behaviors. Examples of consumer behavior can be reflected by:
The media they consume
A website's "interests" section
Search results and search keywords
Email preferences
An example of behavioral targeting would be if a consumer repeatedly visited a web page to write reviews of thermometers for home use.
This buyer could be looking for more thermometers, and is likely to click on your ad if it's about thermometers.
Read also: 10 Remarkable Display Ad Examples and Why They Work
Geotargeting
Geotargeting is a targeted marketing program that targets an audience based on their location. There are many types of geotargeting done today.
Geotargeting is the process of selecting a particular set of users and domains to target in the advertisement based on their location.
This is done through variable data, which means accurate and detailed information about customers is used to determine the location data and make the targeted ads specific to the area in which they are delivered.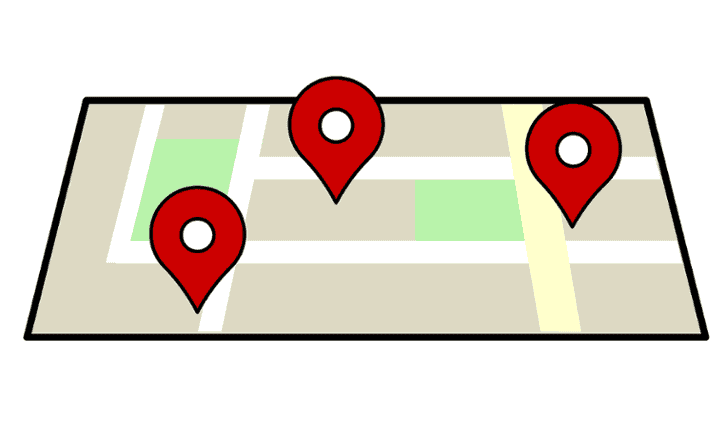 Geotargeting can be done based on IP address, location, or country. It can be further targeted based on gender, age, interests, browsing history, social media, and much more.
Read also: Top Local Advertising Ideas to Elevate Your Marketing
Social Media Targeting
Social media targeting is the art of connecting with people based on the content they consume
. This data
is retrieved
from social networks.
Targeted social media advertising is such that your ad
is placed
in only certain people's newsfeeds
. These are the people you want to reach. The more accurate this targeting becomes, the more likely you are to land an ad. And this is right in front of exactly the right people.
If you wanted a different ad to appear on Facebook for people who live in the Kansas City area, you could use location targeting. Or, to target users' interests and location, you could choose from categories like:
Culture

Lifestyle (such as 'arts', '

eco-friendly

',

or 'green')
Read also: 14 Small Business Marketing Truths No One Bluntly Tells You
Conclusion
For a successful marketing strategy, you need to make sure that you are targeting prospective customers with an interest in your product or service.
You can do this by using targeted advertising messages.
Targeting can also be done based on location, and in some cases, that helps a lot (especially when physical services are offered, like automotive repairs, or IT maintenance on-site).
Let us know what targeted advertising messages you liked best and we'll feature a blog post on that.