Today, more than 2 billion people buy things from e-commerce stores online. Not only this but global online retail sales will reach a whopping $8.5 trillion by 2025.
Thus, if you are interested in starting an e-commerce business, this is the best time to do so!
With the new year just around the corner, you can easily launch your e-commerce store, offer some excellent discounts and offers, and kick-start your entrepreneurial journey.
This is where the biggest questions arise:
What type of e-commerce business should you start?
What type of online business will help you generate more revenue and profits?
If you have been wanting to start your e-commerce business for a while but always got confused about the type of e-commerce business you should start, this article is for you.
While starting an e-commerce business can be highly rewarding, you need to choose the right e-commerce business idea to reap all the benefits the online space has to offer.
Thus, to help you get started in the right direction, we are going to share our best e-commerce business ideas for 2023 and beyond.
Let's dive in!
1. Craft and Sell Online Educational Courses
The COVID-19 pandemic raised the importance and popularity of online education. Since people were required to stay indoors and work from home, they started learning and upskilling themselves through online courses.
The result? The global online education market is expected to reach a whopping $198.9 billion by 2030! This makes it one of the most popular niches to start your business.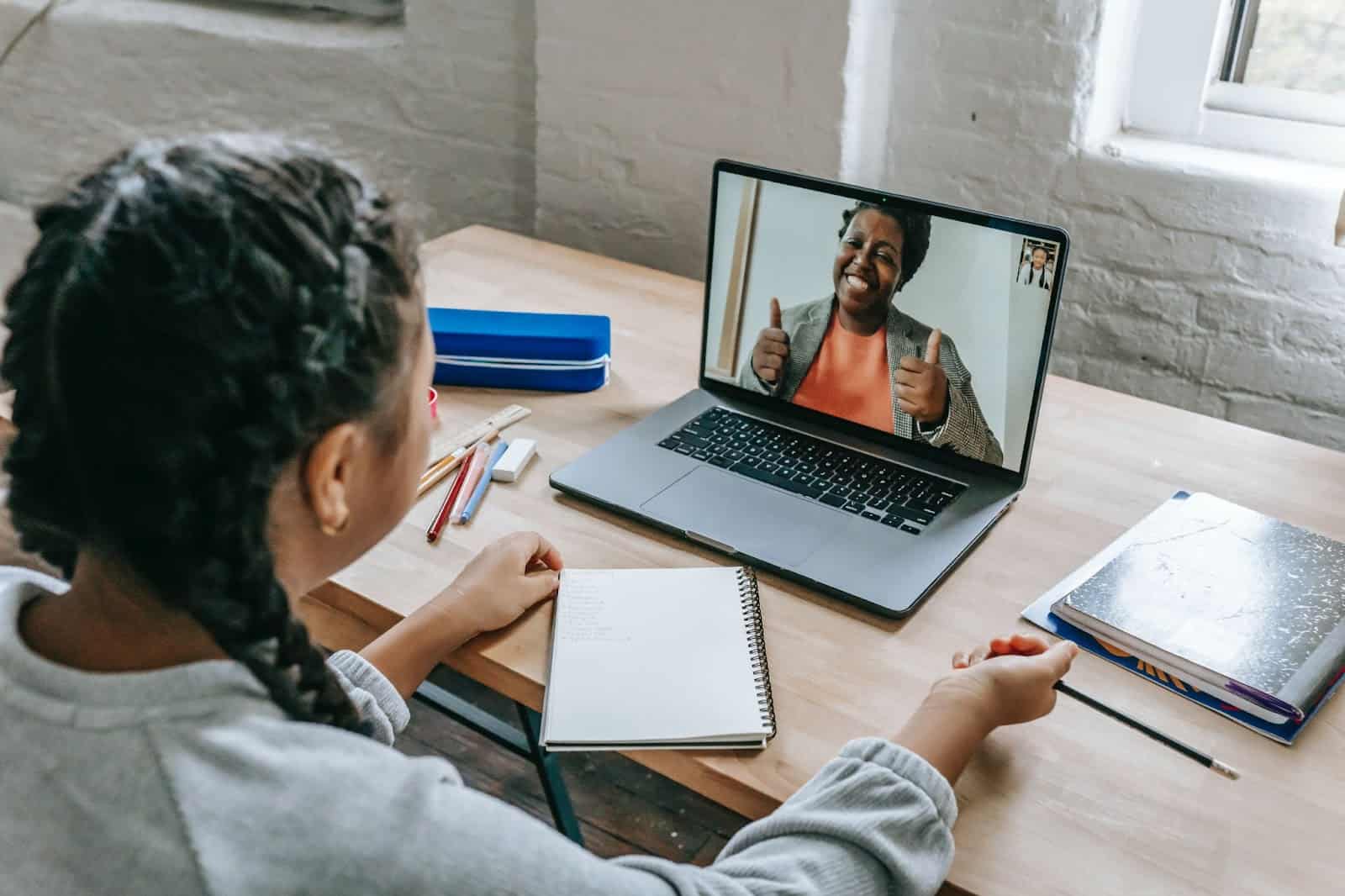 If you have expertise in anything, be it painting, content writing, blogging, or anything else, you can turn it into an engaging online course. Once you have that ready, you can choose a platform like Teachable, Skillshare, etc., to sell your course.
These platforms offer you a quick and super easy way to sell your course, promote it, and accept payments from buyers.
Creating and selling online courses is one of the best ways to turn your skills into a successful business model. In this way, you will not only be able to earn money but also help people learn and master something new.
Read also: B2B eCommerce Trends: These Strategies Can Boost Your Business
2. Consider Writing and Selling eBooks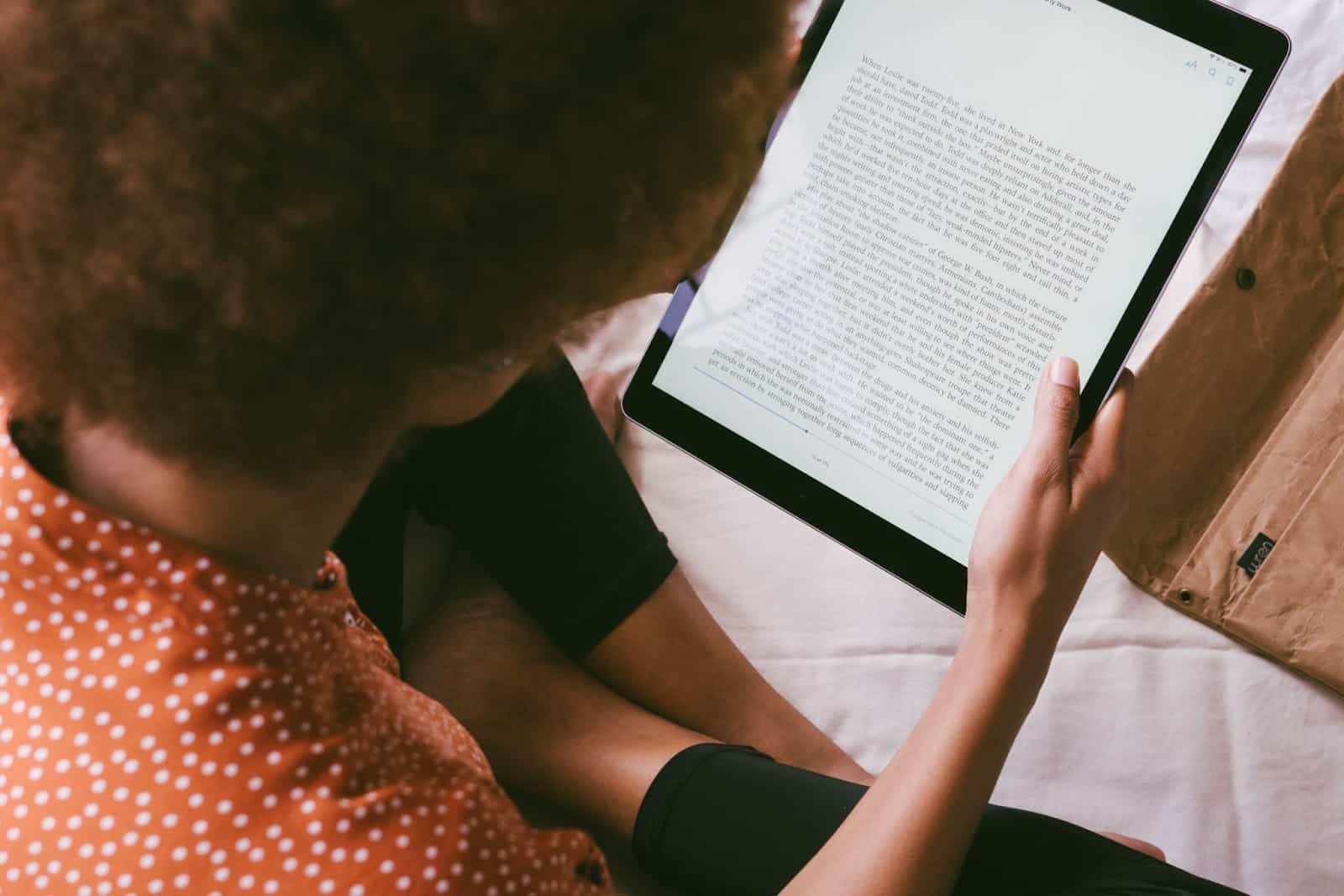 Have you always wanted to write your own books but were confused about the complicated publishing process? If yes, then here is the good news: you no longer need to go to any third-party publishing house. You can publish and sell your books online in a fully digital format!
Today, a large number of readers prefer to read eBooks due to the convenience and flexibility they offer.
Whether you are a fiction writer, a blogger, or a content writer having expertise in a particular niche, you can consider writing an eBook for your target audience. In fact, you can also hire someone else to ghostwrite your eBooks while you look after the marketing and publishing responsibilities.
Read also: 2023 Guide to Email Marketing for eCommerce
3. Sell Children's Toys and Games
Selling kids' toys and games is another super popular e-commerce business idea that can help you make some good profits. Even in the modern-day digital era, kids' toys and games like cars, dolls, teddy bears, chess, monopoly, etc., are still popular.
From young children to teenagers, kids still enjoy buying new toys and board games.
So, you can conduct market research to understand what types of toys and games are in trend today. Once you have solid data, you can start selling those products in your online store.
Read also: The Beginner's Guide to eCommerce Marketing Automation
4. Consider Selling Second-Hand Products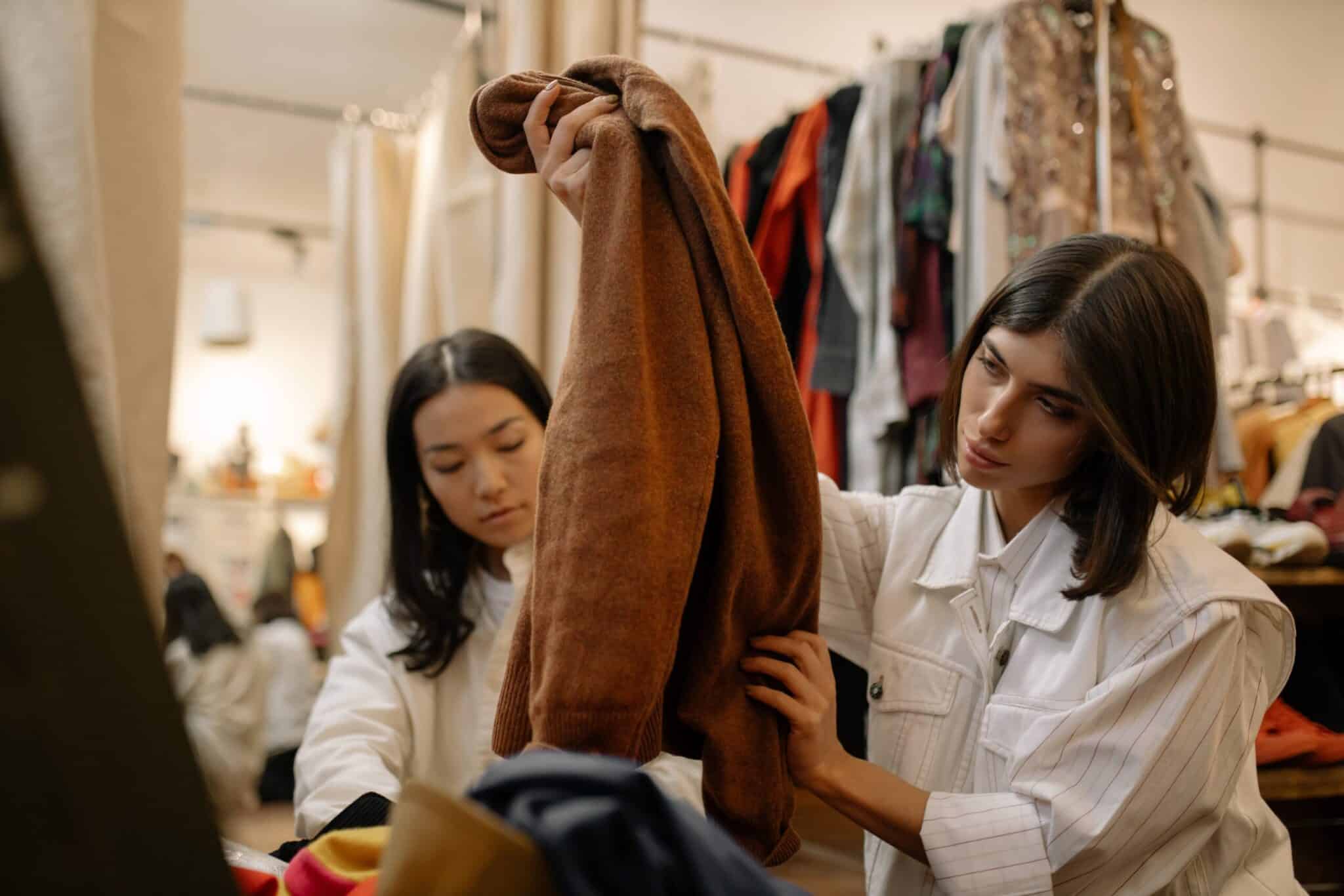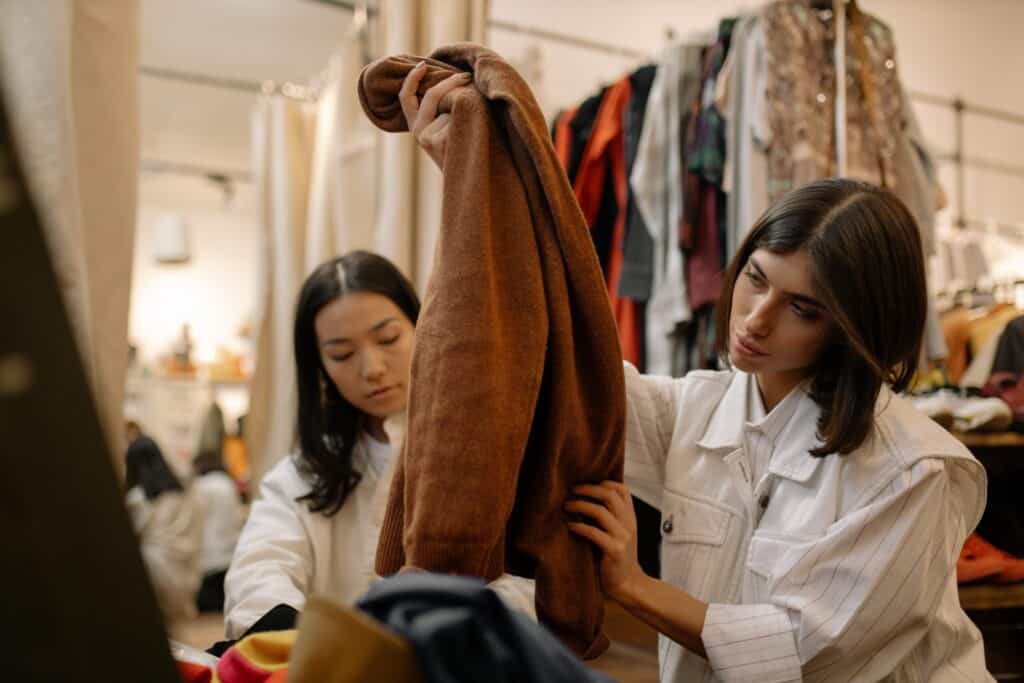 This is one of the most unique e-commerce business ideas. If you can manage to find high-quality and useful second-hand products, people will love buying them as they will get good products at low prices.
So, you can collect second-hand clothes, jewelry, utensils, artwork, furniture, etc., and sell them in your online store.
Pro tip: Make sure that you only sell the highest quality second-hand products. Go through all of the products yourself and assure their quality. Doing otherwise can ruin your business and reputation.
Read also: Find the Perfect B2B Ecommerce Platform for Your Needs
5. Selling Beauty and Health Products is Also a Smart Idea
The beauty and health industry is booming today. The global e-commerce sale of beauty and healthcare products is expected to reach $35.55 billion by 2027.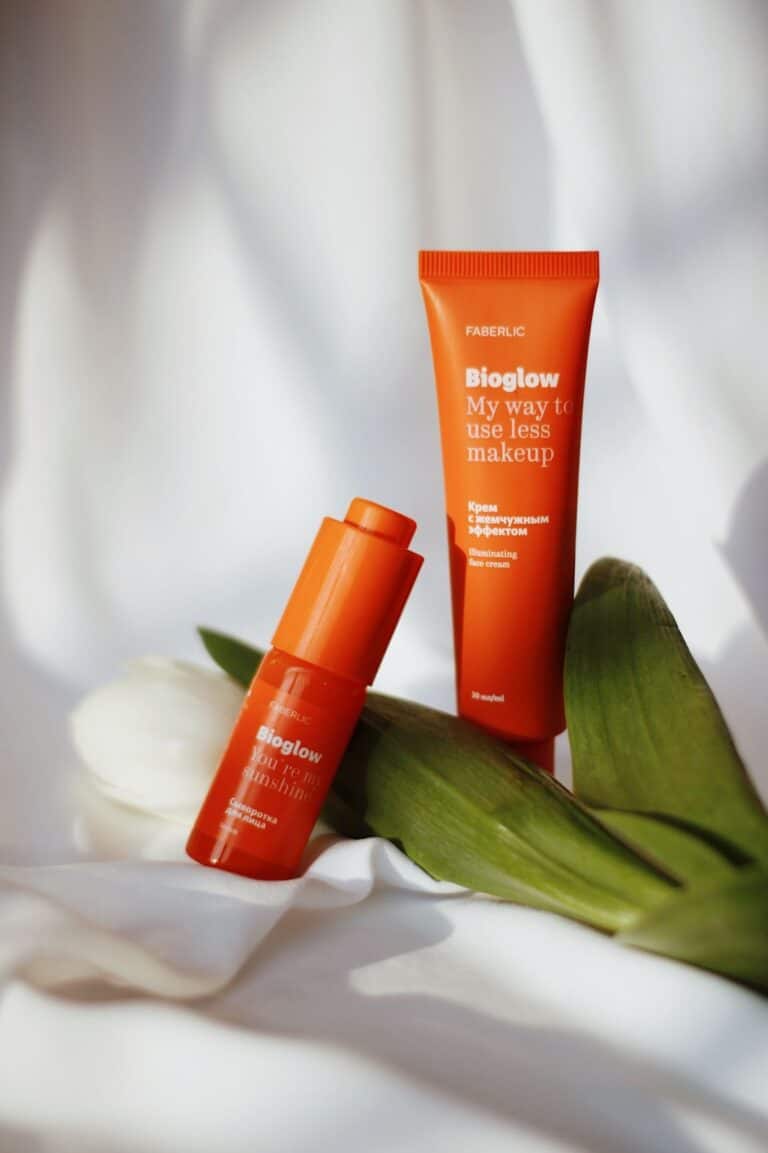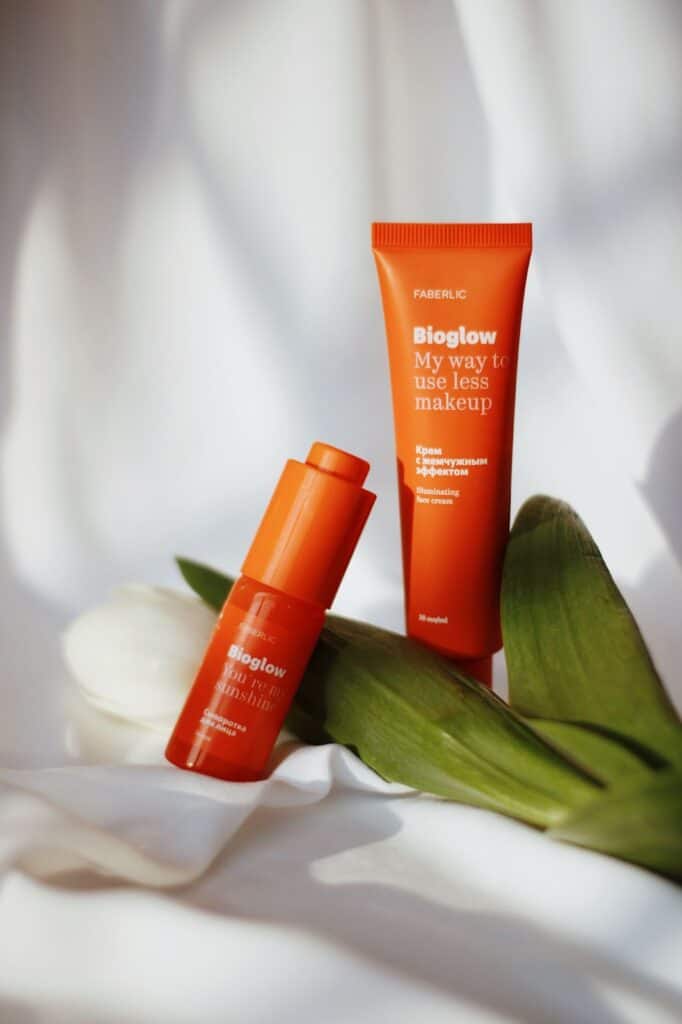 As more and more people become conscious about their skin, hair, and overall health, e-commerce business owners have an excellent opportunity to make good profits.
You don't even have to start your own brand. You can invest in some good health and beauty products and resell them in your online store.
As long as you have excellent marketing skills, you will be able to build a successful beauty and healthcare e-commerce business.
Read also: 16 Powerful Shopify Marketing Strategies To Stand Out
6. Start Your Drop-Shipping Business
If you don't want to invest in an inventory and want to manage your entire e-commerce business remotely, then drop-shipping can be a fantastic idea.
It is a business model where you can sell products without physically storing them.
All you need to do is list down all the products you want to sell and partner with their manufacturers. Then set up your e-commerce website and start promoting the products.
Once you start receiving orders, you can ask the manufacturers to supply the goods. It's simple, economical, and quite stress-free as you won't have to manage any inventory.
Plus, you will be able to sell a large variety of products too!
Read also: 14 Stunning eCommerce Landing Page Examples (With Expert Tips)
7. Sell Face Masks (Again!)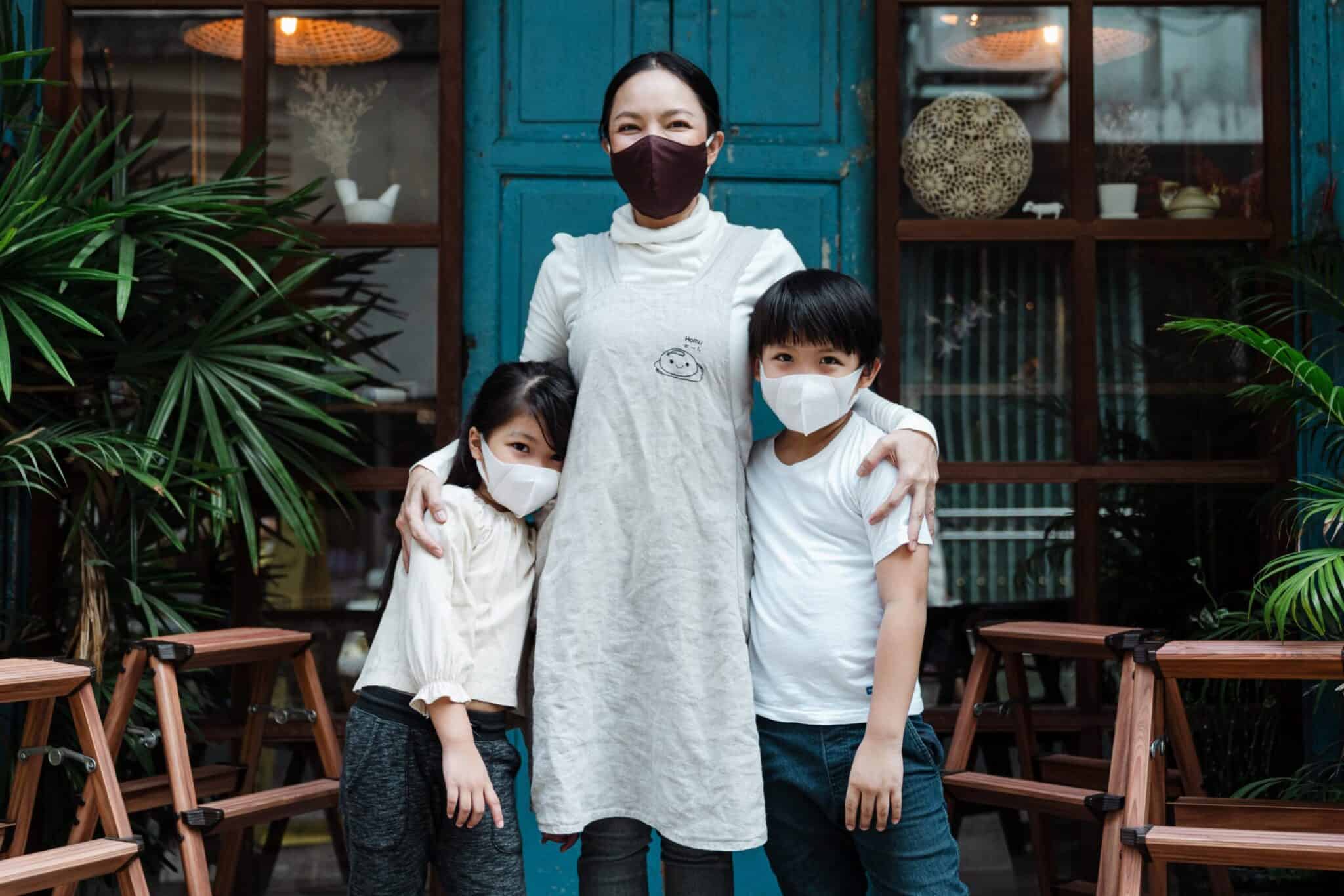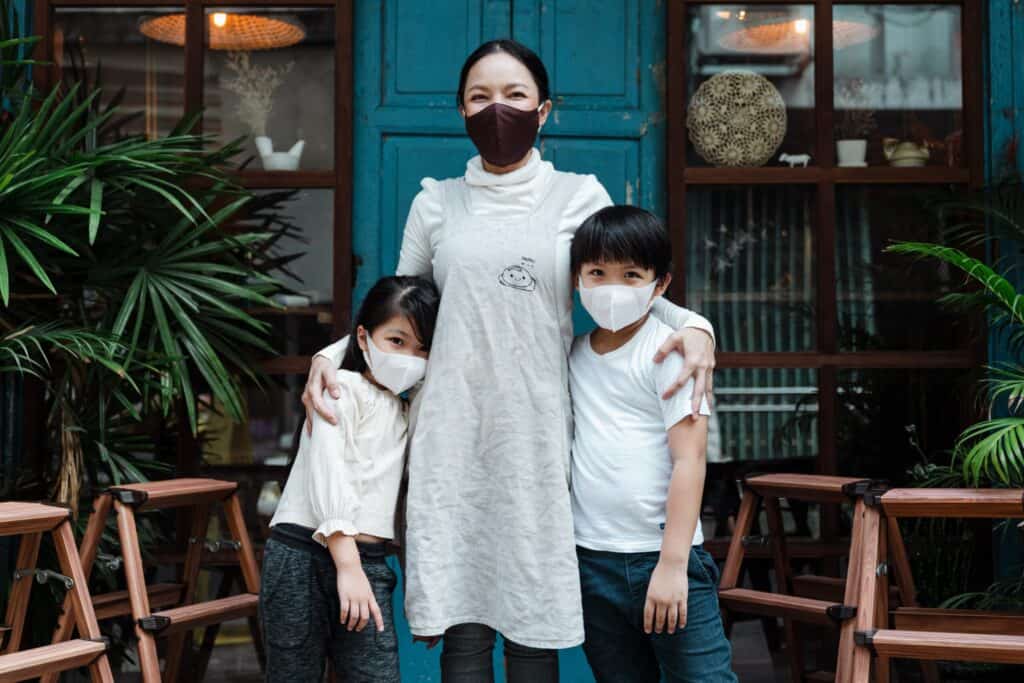 Face masks became insanely popular after the onset of the pandemic in 2019. Two years later, they are still as popular as ever.
Now, along with simple face masks, people also prefer to buy vibrant, printed, and stylish face masks. From cotton to silk to linen, face masks are available in a large variety of materials today.
The best thing about selling face masks is that you can make them yourself and sell handmade face masks online.
For example, Abby Meadow, a textile artist, and Etsy seller started selling face masks online when the pandemic began. Her masks began an online sensation, and she was able to make huge profits.
Read also: The Beginner's Guide to Writing eCommerce Business Plan
8. Start an eCommerce Business for Natural Products
The craze for organic and natural products is skyrocketing today.
From natural fitness products to natural pet foods, there is no shortage of natural, eco-friendly, and organic products that you can sell online.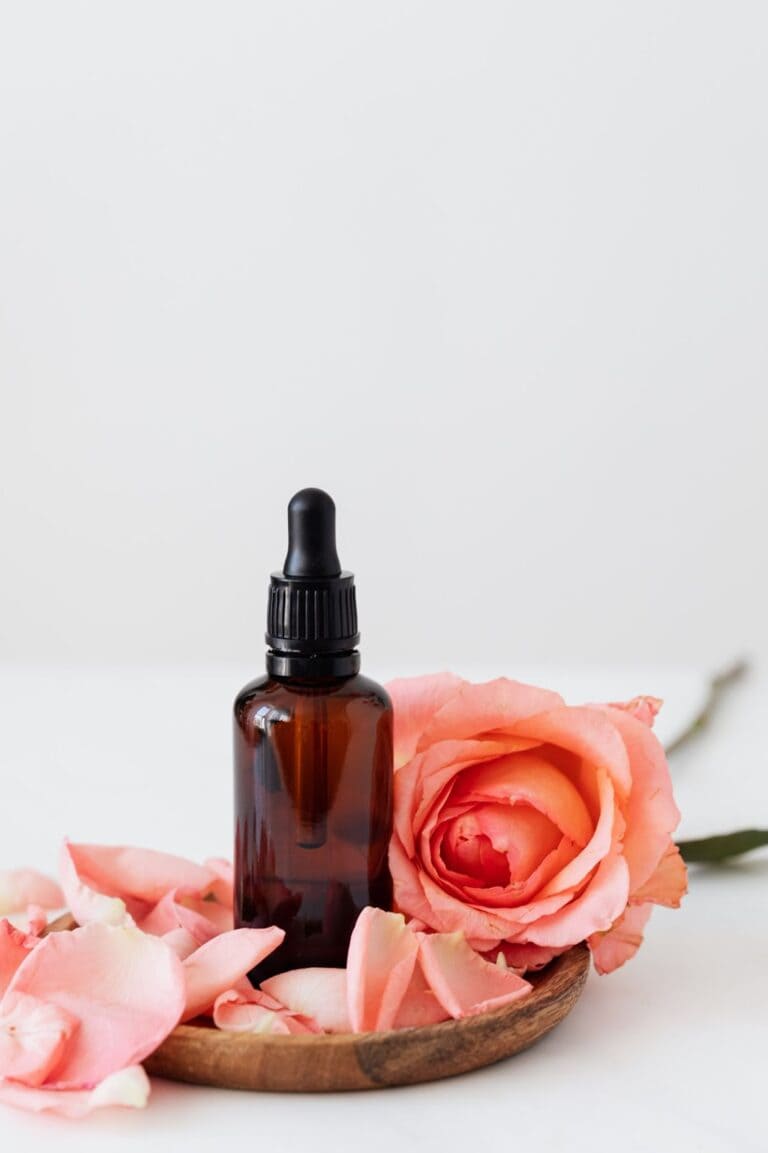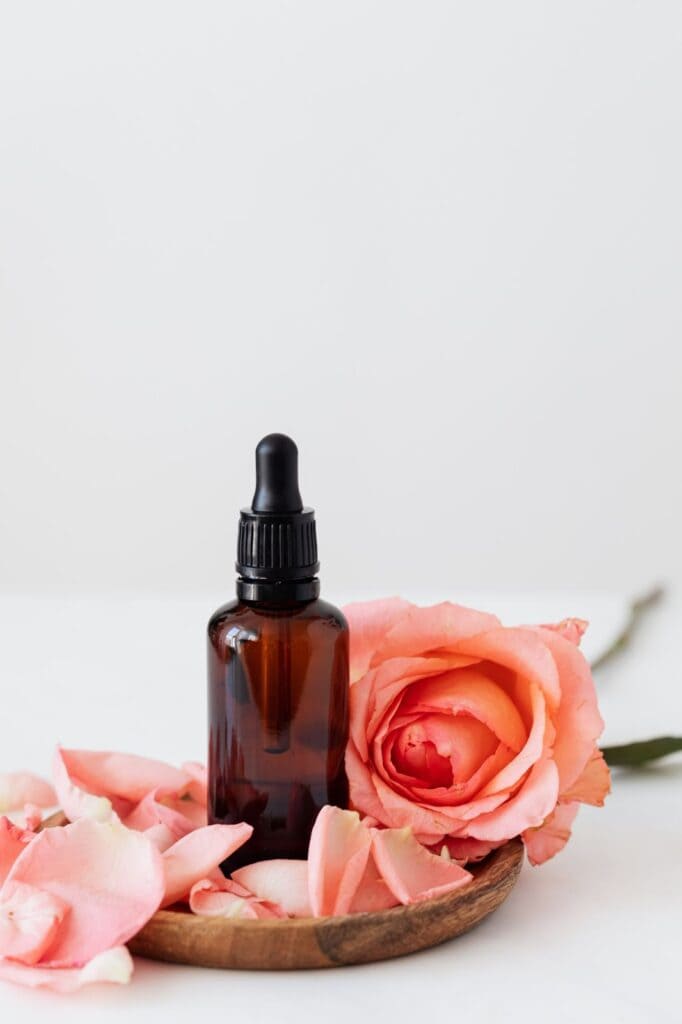 You can also offer a subscription box for your natural products.
So, instead of selling products on a one-off basis, you can create customized subscription boxes of your natural products.
Since these products are frequently replenished, a subscription-based business model will ensure you will be able to earn recurring revenue.
Read also: eCommerce Brands: 10 Brands to Watch in 2023
9. Try Affiliate Marketing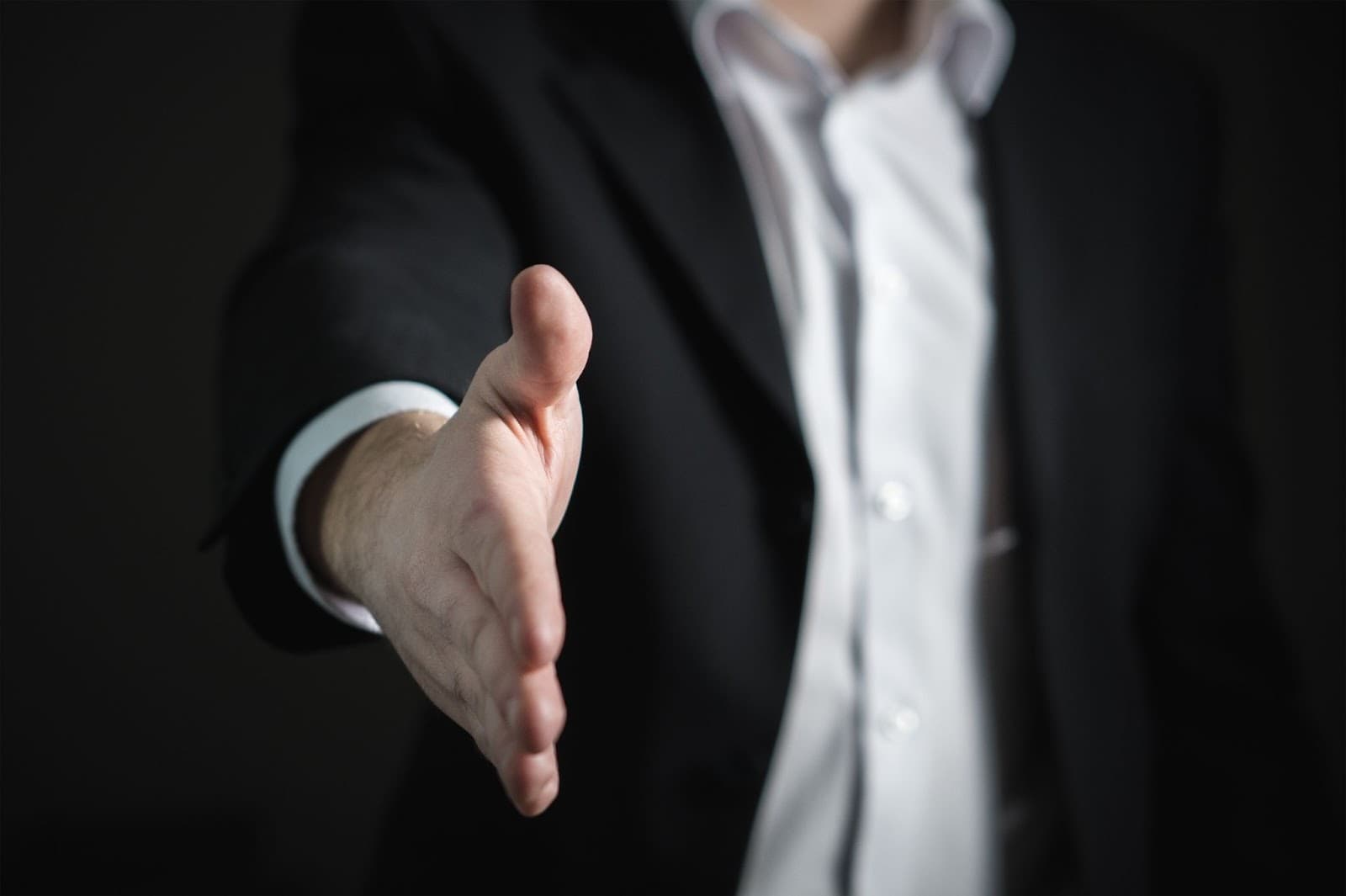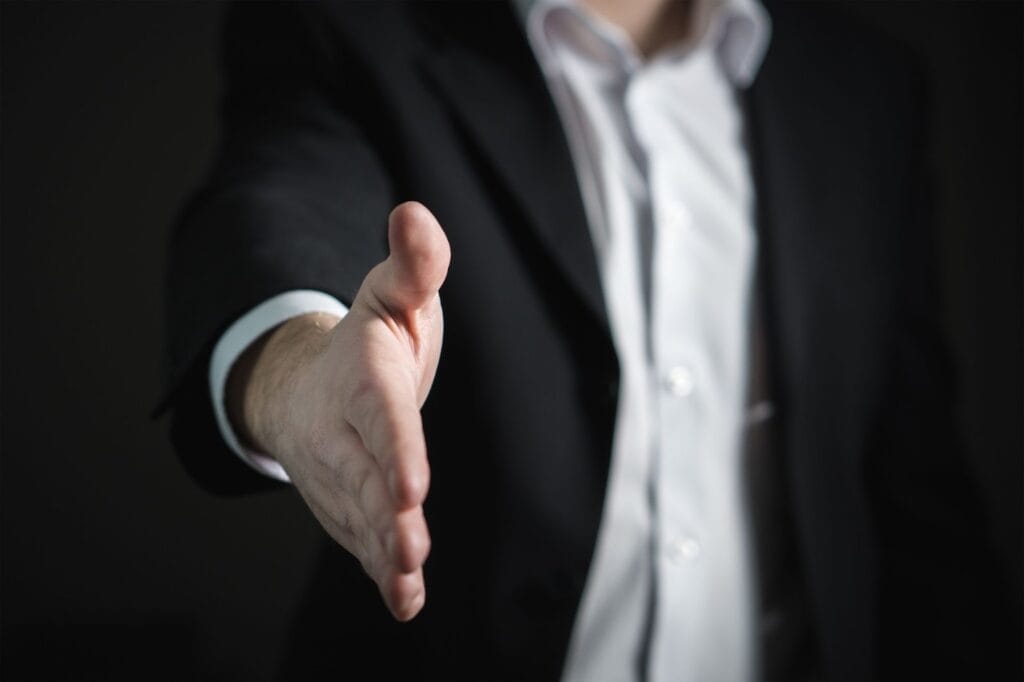 In case you are not interested in selling any product or don't have any skills that you can monetize, don't worry! You can still start your e-commerce business through affiliate marketing.
To get started with affiliate marketing, you don't need to have any tangible product or service yourself.
What you need to do is partner up with other brands and promote their goods and services. You will be able to earn a commission on the number of sales you make.
To start your affiliate marketing business, you will need to have a good social media presence or a blog with decent traffic where you can promote the other brands' products.
Want to capitalize on your spare time? Find out about passive income apps to make extra cash in our comprehensive guide.
Read also: The Beginner's Guide To ECommerce Support Outsourcing
10. Start Selling Your Favorite Thrift Store Finds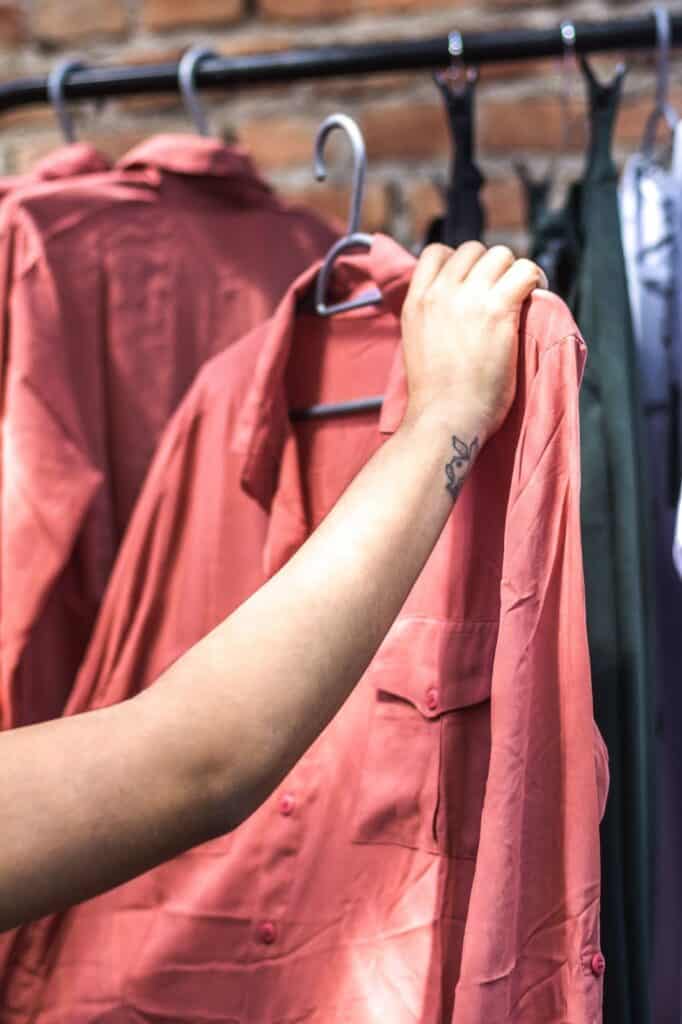 If you love exploring and collecting fancy items from thrift stores, you can turn them into a successful business model.
You can build an interesting collection of thrift store finds and start selling them on your e-commerce website.
From books to scarves to bowls, there is no limit to thrift store items you can sell online.
Keep the prices as economical as possible and people will love buying the products from you.
Refer us and earn 30% recurring commission every month
11. Sell Personalized Goods
People not only love owning personalized goods, but they also love gifting such gifts to their loved ones.
This makes personalized goods a fantastic idea for your e-commerce business. One of the best things about such a business is that you can sell a large assortment of goods on your e-commerce store.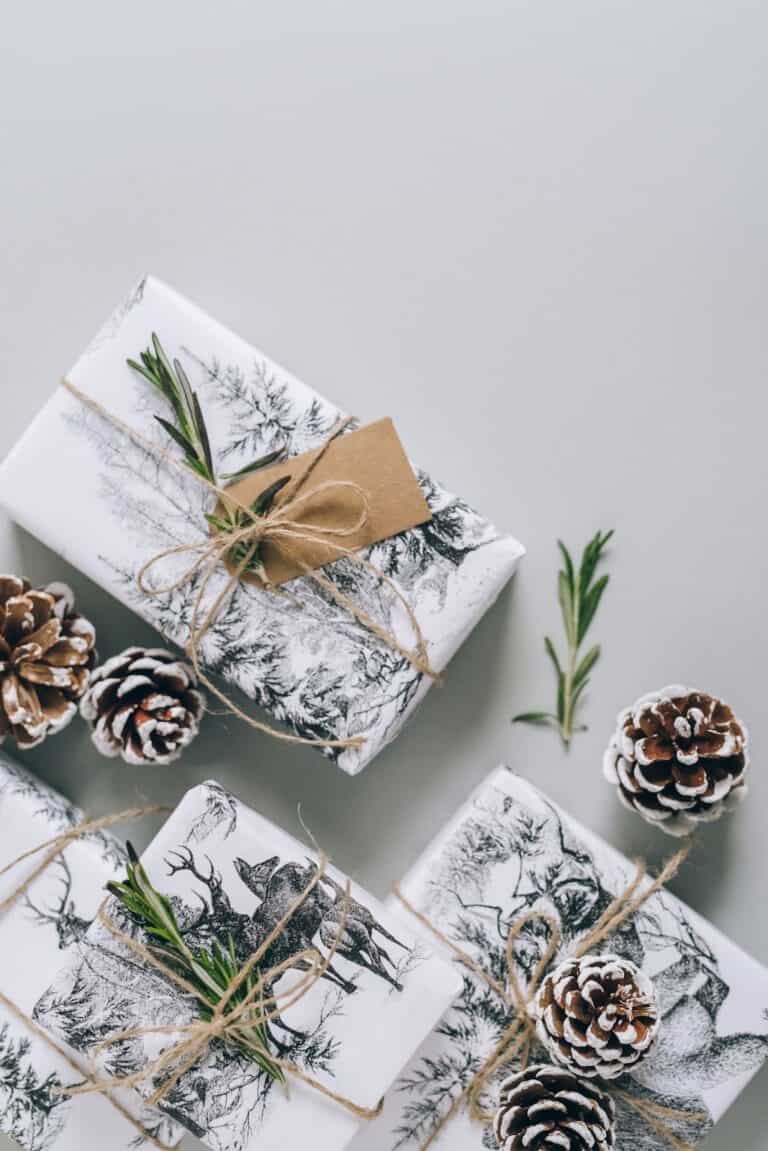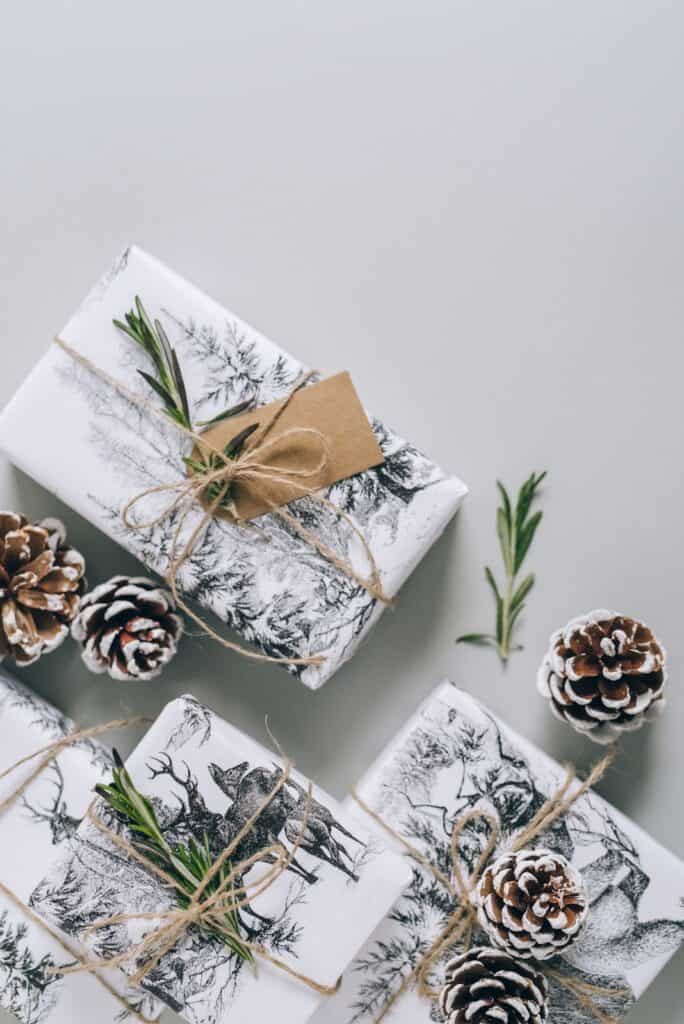 From personalized cushions to mugs to t-shirts, there is no shortage of personalizable products that you can sell.
You can simply put up your e-commerce website and enable people to place product orders and the way they want to personalize it (it can be a custom quote, a picture, etc.).
Once you have the information, you can design the product and deliver it to your customers.
12. An eCommerce Business of Customized Food Kits
Today, most people have insanely busy schedules. Thus, finding time to go grocery shopping and cook meals from scratch has become challenging for them.
This has also resulted in the rise of online food delivery, grocery delivery, and food kit businesses. The meal kit market is expected to reach around $64.4 billion by 2030!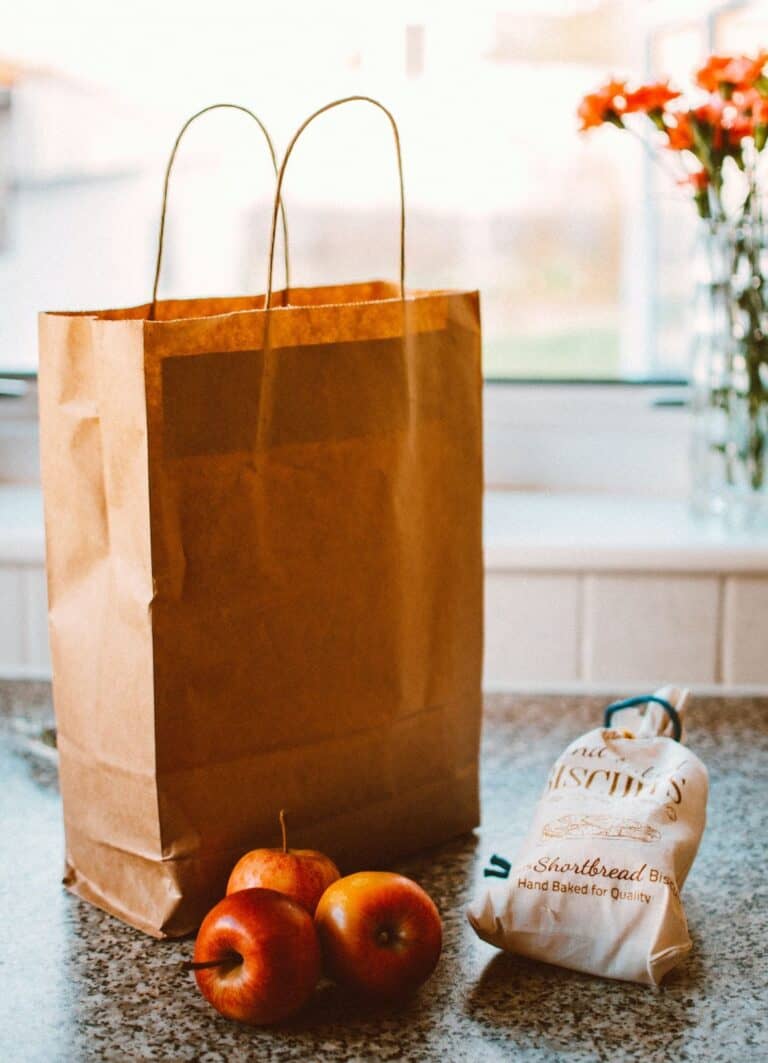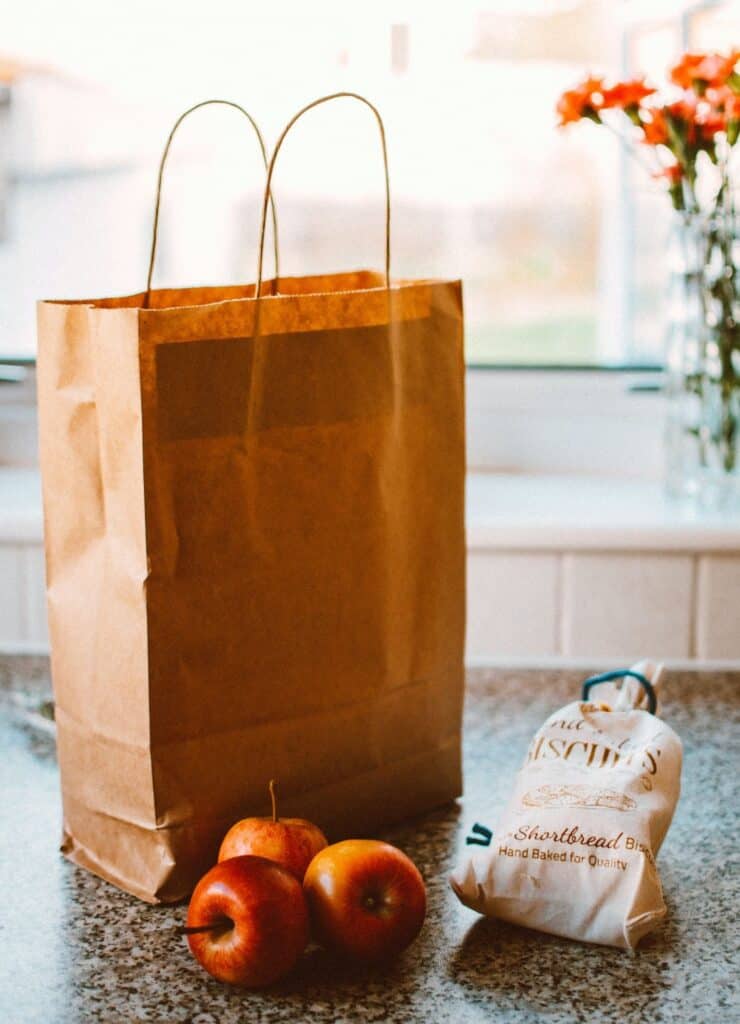 Jump onto this bandwagon by selling high-quality, delicious, healthy, and ready-to-eat customized food kits to your customers.
Let your customers choose what they want to eat and send freshly packaged food kits to their doorstep. You can also let them choose their meals for the entire week and send bulk orders.
25 eCommerce Tools to Boost Sales in 2023
13. Sell Beautiful Handmade Candles
If you want to start a niche e-commerce business, selling candles can be a fantastic idea. Almost everyone loves a sweet-smelling candle that can help them relax after a long and tiring day.
If you know someone who makes handmade candles, you can partner with them and start your e-commerce candle store.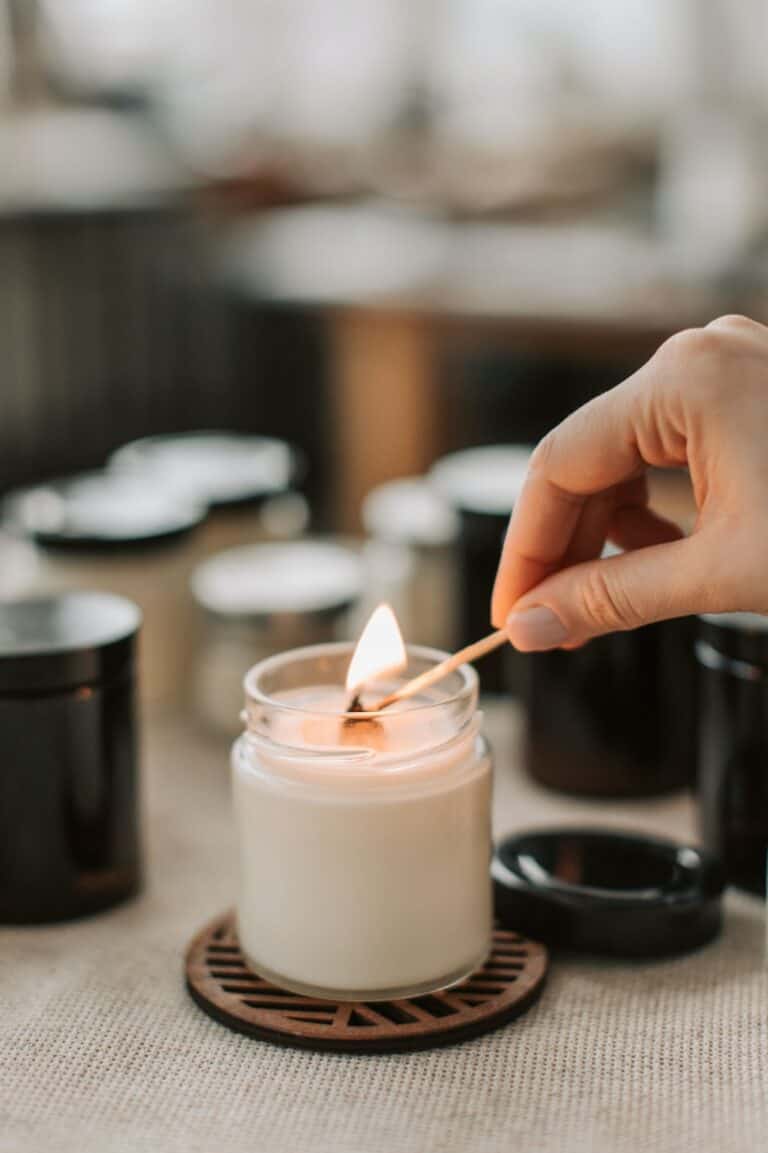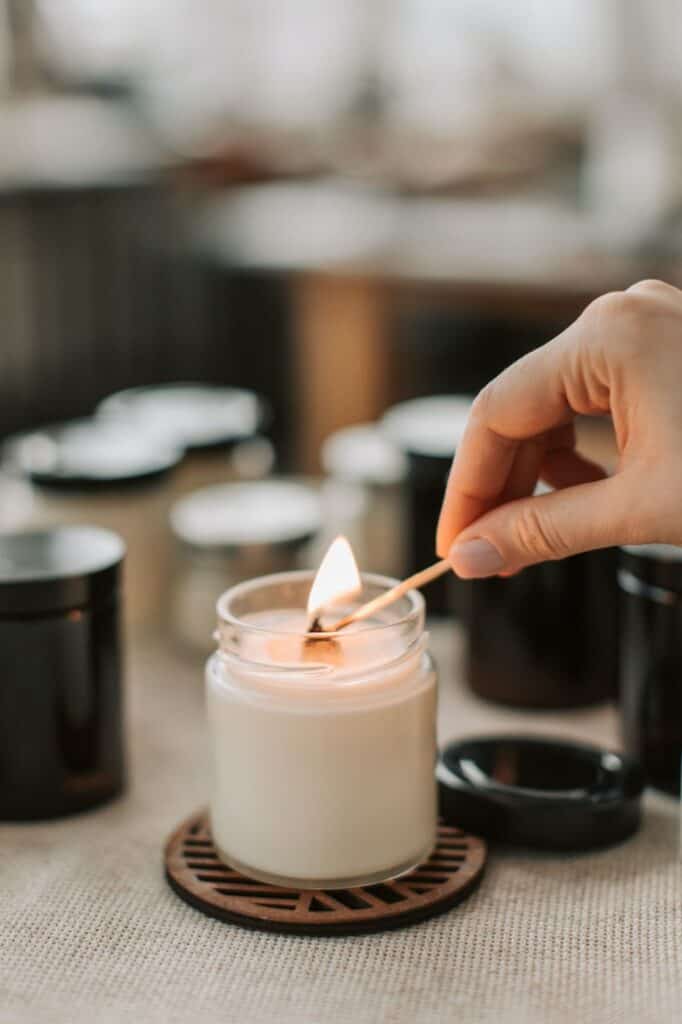 Starting a nice business like this will help you establish your authority in the industry. You can also learn how to make your own candles and sell them online.
This will help you cut additional costs, have full control over your business, and boost your revenues.
14. You Can't Go Wrong With an eCommerce Coffee Business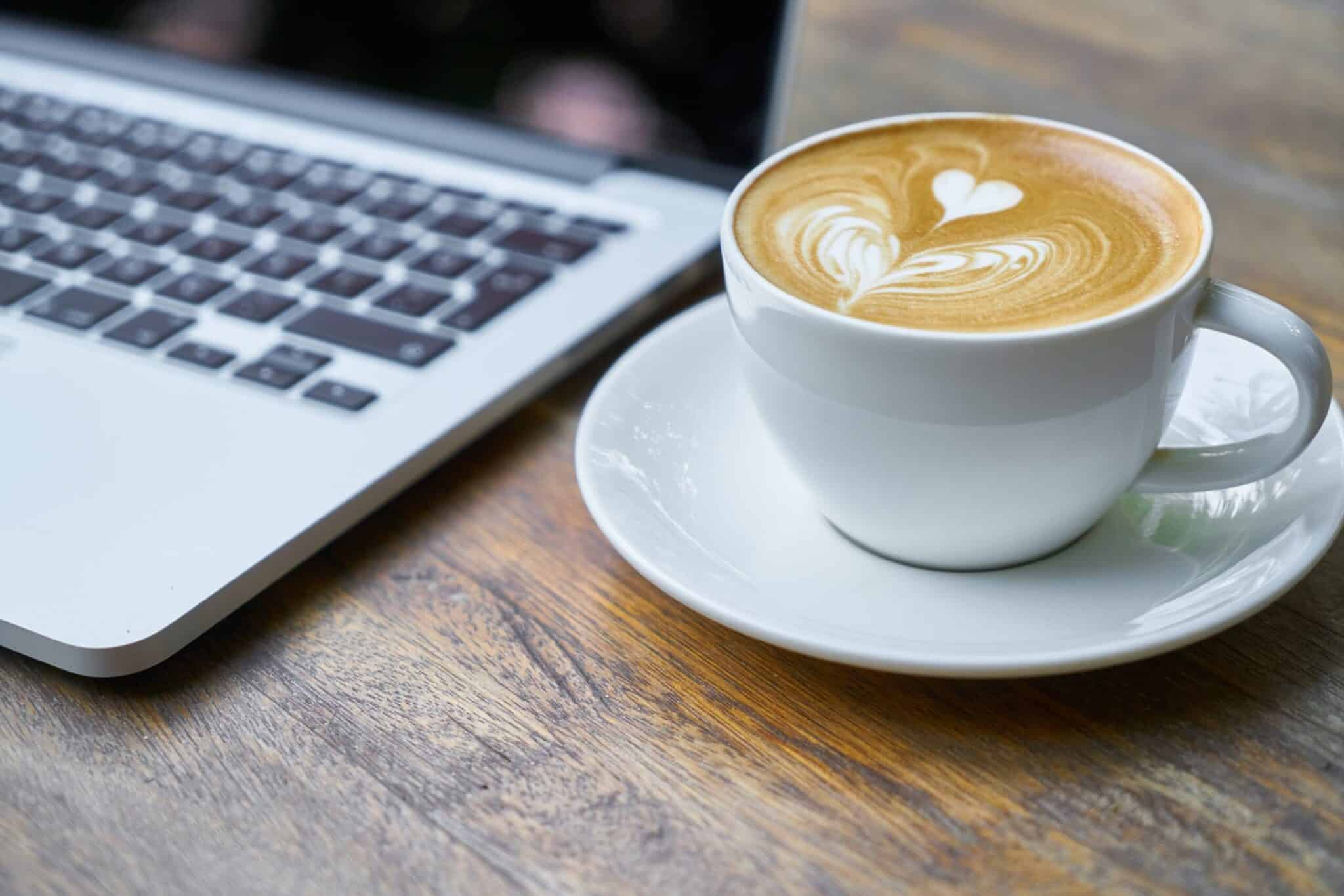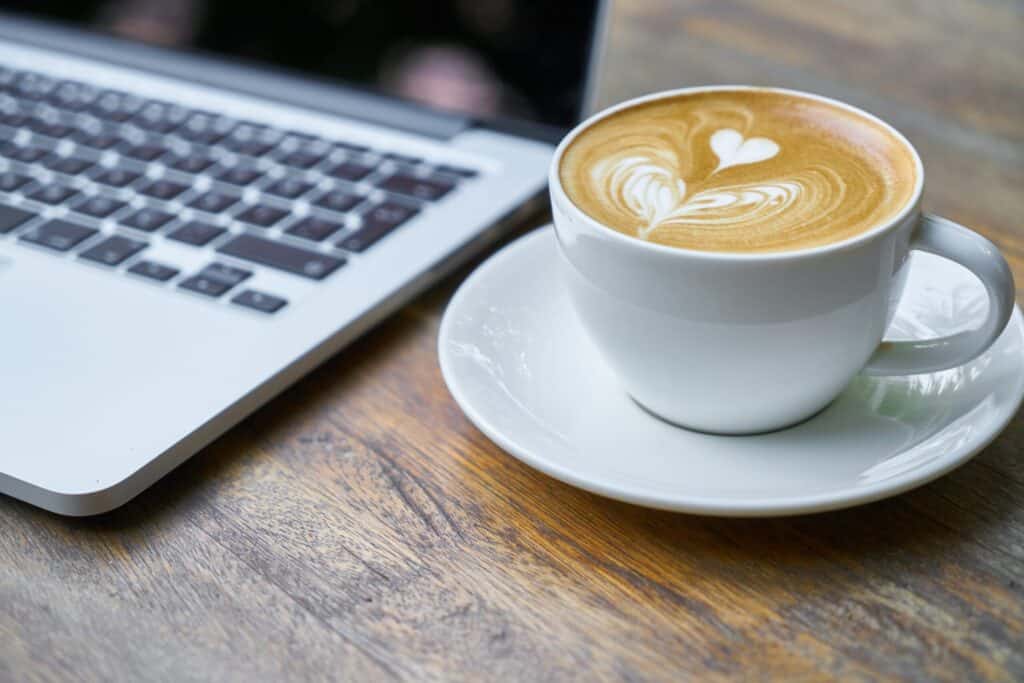 Coffee is one of the most consumed beverages in the world. A whopping 166.6 million 60-kilogram bags of coffee were consumed globally last year. So, you cannot go wrong by starting an e-commerce coffee shop!
You can easily partner with wholesale coffee manufacturers and start selling their products through your e-commerce website.
In this way, you won't have to source coffee beans and make and store your own coffee products.
To add a unique touch to your business, you can consider selling cute coffee accessories like mugs, custom coasters, etc. too.
Read also: 7 Passive Income Apps to Make Some Extra Cash
15. Write and Sell Custom Poetry
If you love creating magic with words, this e-commerce business idea will suit you best.
You can leverage your flair for language to create beautiful and heart-touching custom poems and build an e-commerce business around them.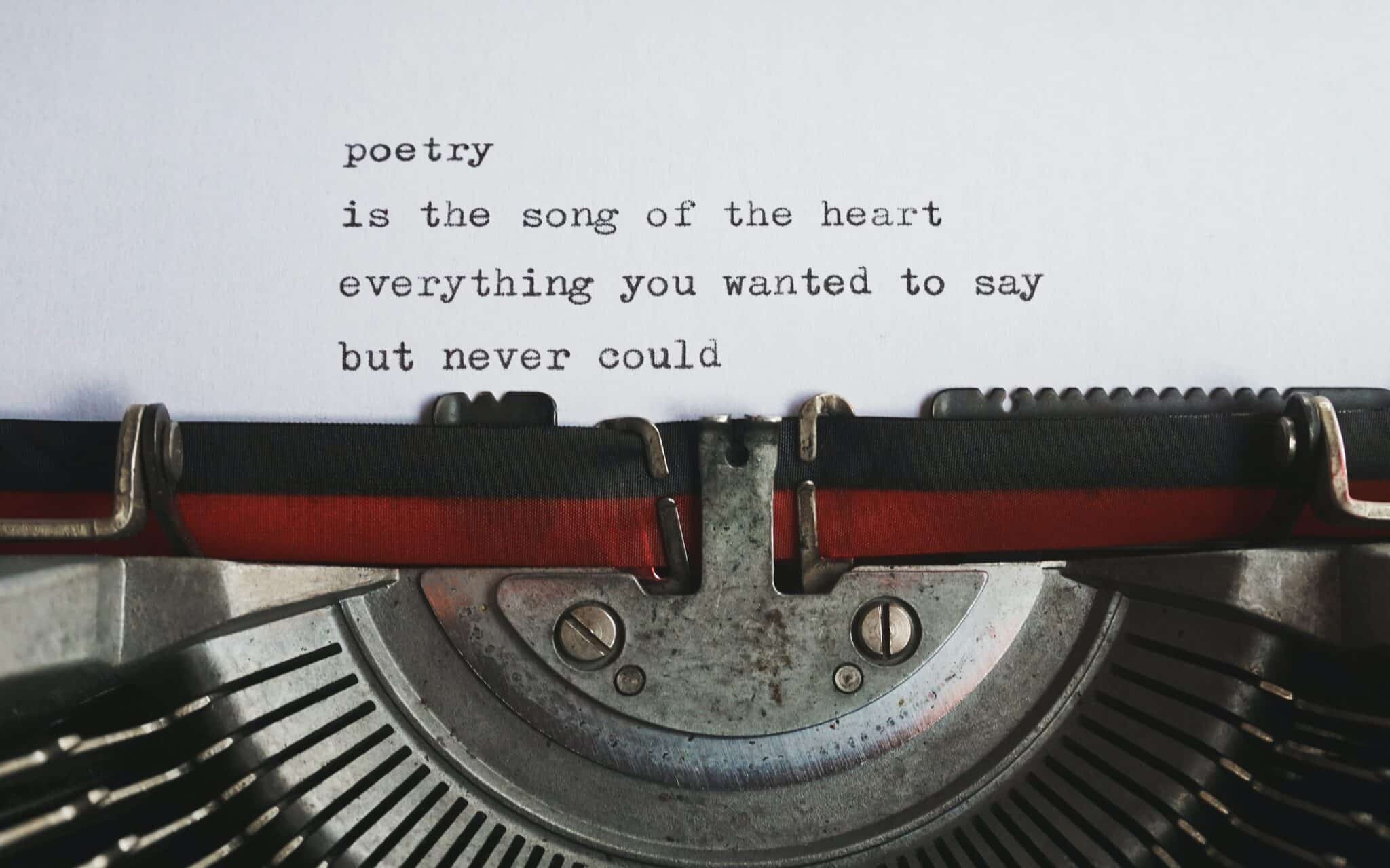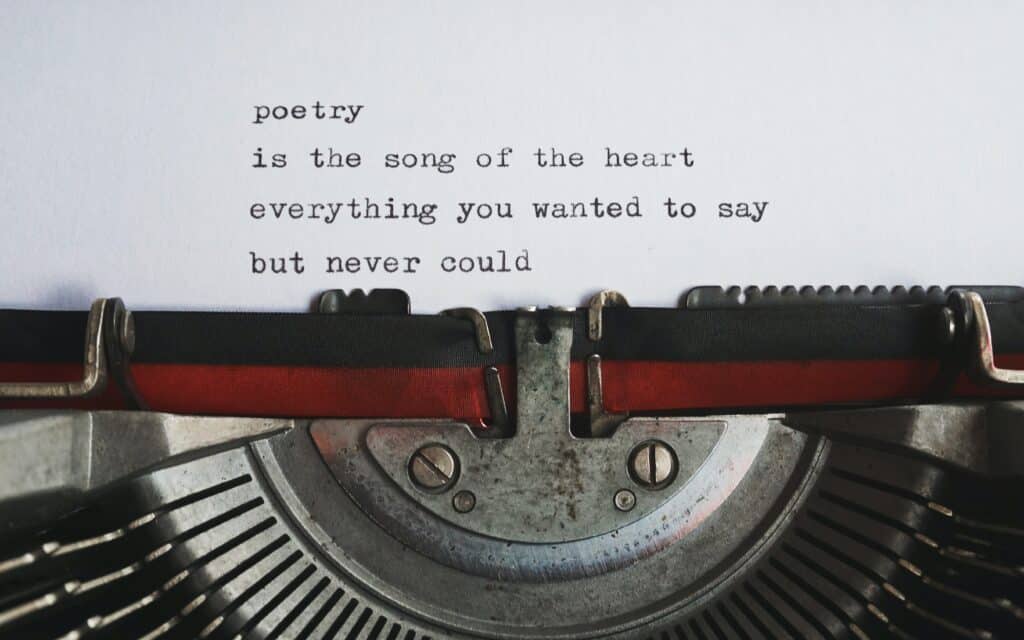 To get started, you can put up an attractive e-commerce website to feature your poem samples. Promote it on social media and let others know you are available to write custom poems for the people they love.
Once you start getting orders, you can start writing and selling your prose through the website.
16. Sell Cute Phone Cases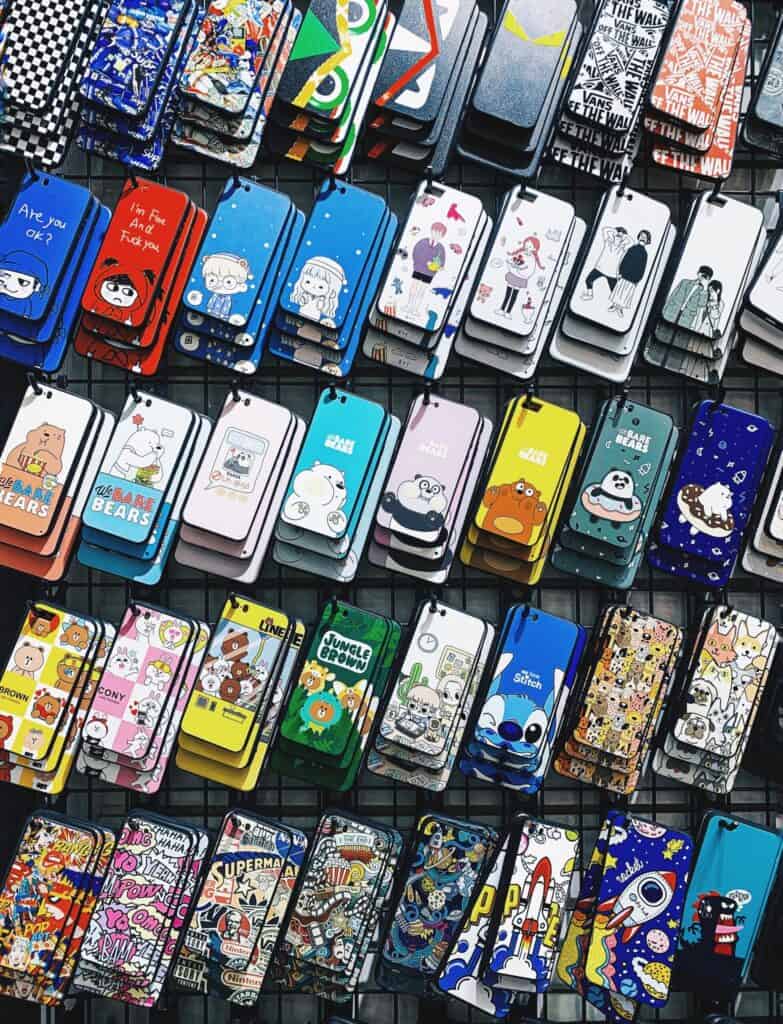 If you are looking for one of the easiest e-commerce business ideas, then selling phone cases can be the right choice for you.
Since most people have smartphones today, they need a phone case to protect their devices.
So, you already have a huge audience base. All you need to do is capture their attention through powerful advertising and digital marketing and your business will be up and running.
Pro tip: If possible, try to partner with some popular social media influences to create some buzz about your e-commerce website and attract more audience.
Read also: 19 eCommerce Best Practices to Win Customer Confidence
17. Sell Some Comfy Baby Rompers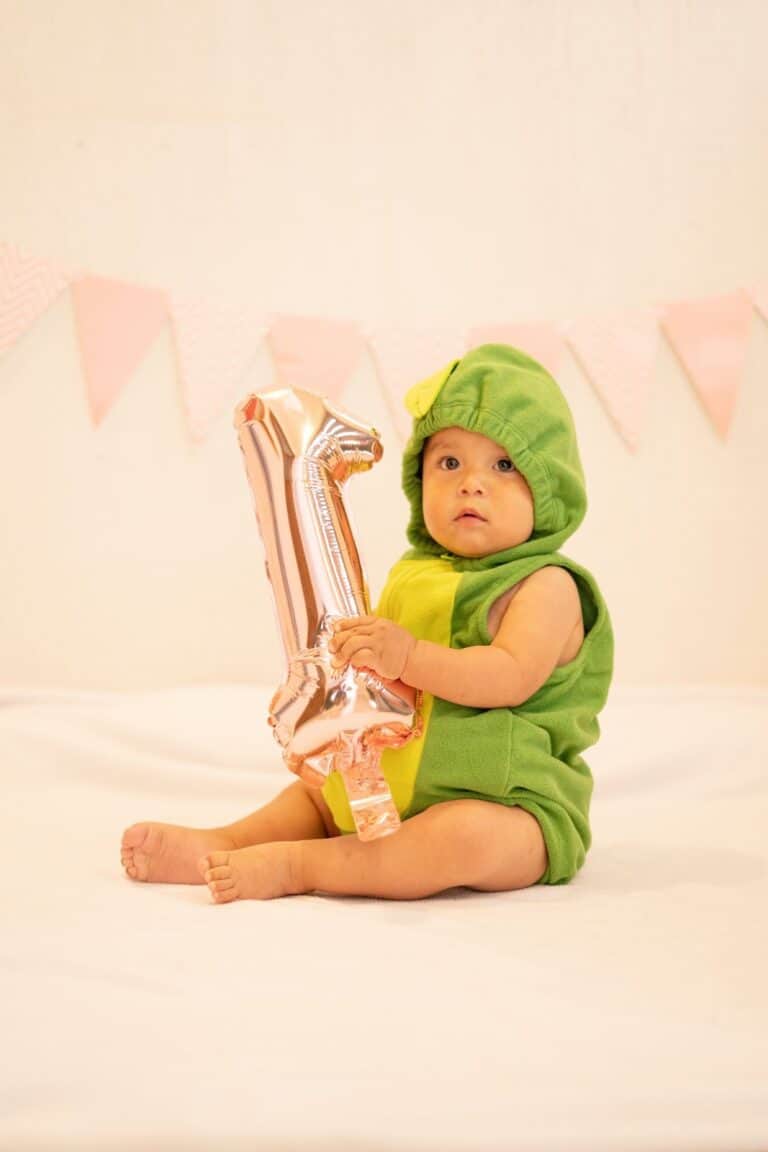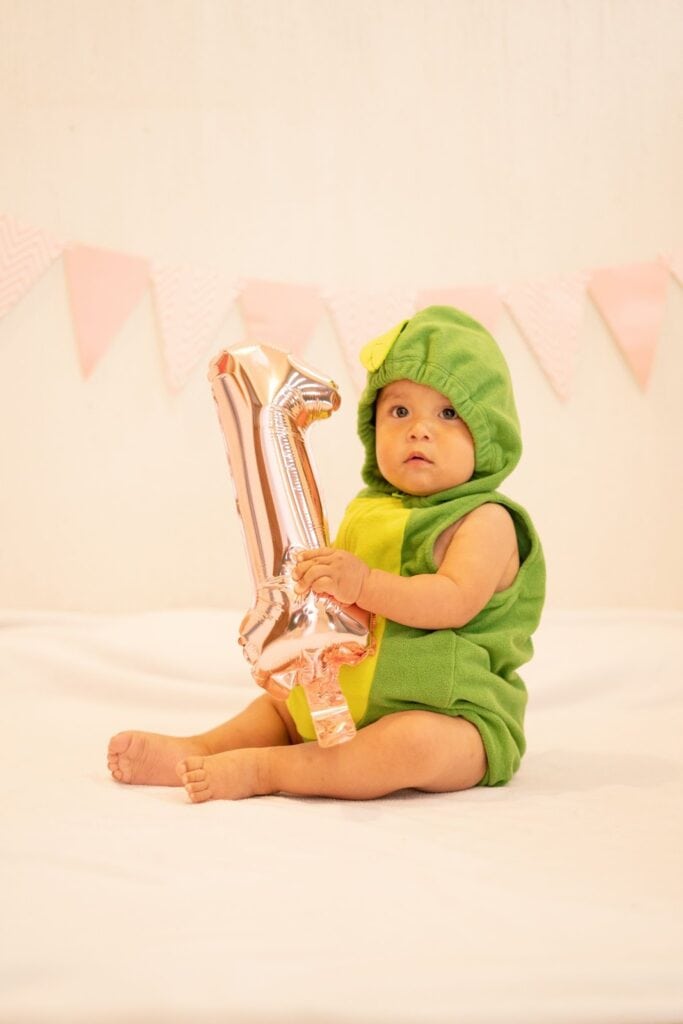 Baby rompers are one of the cutest products you can sell in your e-commerce shop. Parents and babies love comfy rompers and that is why their demand is so high.
The global baby cloth market reached an impressive market value of around $37.60 billion in 2022.
This makes it one of the most profitable niches to start your e-commerce business in.
21 Creative Ideas for Instagram Posts (For Small Business Owners)
Wrapping Up
So there you go!
These were the top 17 kickass e-commerce business ideas that will be in trend in the coming years. We hope you enjoyed reading this piece and that we were able to help you pick your next small business idea.
Make sure to do thorough research about all the business ideas mentioned above.
Then consider your interests and the amount of capital you can invest, and then choose the e-commerce business ideas that meet your needs.
For your eCommerce marketing automation, don't forget to check out EngageBay — the world's most affordable all-in-one CRM and marketing solution.