Did you know that sales reps spend only a third of their time selling? Keying-in important customer details, dialing, follow-ups through multiple channels, and other such manual tasks take up a major chunk of their day. This prevents sales agents from operating at their best capacity. 
Time is money in sales. If your agents aren't even getting the time to make sales, then you are losing out on crucial chances at generating revenue for your business. 
Sales automation offers concrete solutions to gaps in your sales process. Through mechanization or robotization of administrative work, sales agents will get the time to focus and streamline sales processes. 
Read below to know why incorporating sales automation into your sales processes will be a great idea.
Why Automation is Required in Sales 
Building strong processes is the key to achieving sales success. Sales automation helps build robust strategies that allow sales teams to get closer to their goals. Sales reps have multiple clients and/or accounts to handle. They tend to get stuck in a rut of repetitive tasks with no space to focus on earning deals and making sales.  
Sales automation helps fill this gap. By deploying sales automation, agents can channel efforts towards productive tasks. The bottom line is that with automation, sales agents can work on processes involving minimal manual work. Ideally, sales automation software should help you achieve the following benefits: 
Save Time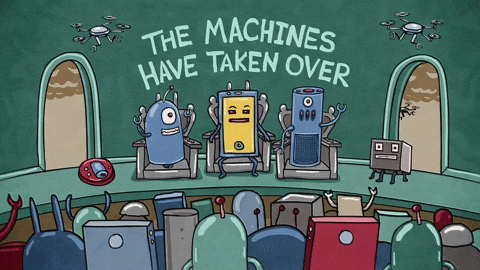 The biggest advantage of using sales automation is that it saves plenty of time for reps to do the real work. Typically sales reps have to do a lot of back and forth during the day. They have to manually cold call clients and then record the call details into the CRM. Perhaps they may need to send a set of follow up emails to the prospects. 
Imagine the time that would go into looking up each contact and then calling them up one by one, manually. After ending the call, saving the details of the call into the CRM would additionally consume hours from every sales rep's day. 
Fortunately, there is sales automation you can fall back on. Leaving such manual tasks in the hands of automation software will spare your sales team a lot of effort. In the process, agents can make more calls per day and thereby, close more deals. 
Ideal for Remote Sales Teams 
Sales automation streamlines work for remote teams. For sales teams working apart, it becomes difficult to coordinate. This could compromise the very quality of work that the team puts in. 
Team collaboration and communication are pivotal for strong sales machinery. Remote sales teams may be working across different business hours and/or time zones. Sales automation software enables efficient coordination and collaboration in this setting.  
Analyzing team members' performance as well as tracking different leads is much easier with sales automation. Automated integrations between CRMs, business phone systems, marketing tools, and other software facilitate seamless workflows within sales teams. If not for sales automation, sales reps would end up going to and fro, figuring out who's working on which account, and so on. 
Efficient Sales Communications 
Communication is everything in sales. In fact, communications pretty much run sales. How you approach and communicate with prospects can make or break deals. 
But, the problem arises when managing sales communication becomes overwhelming for reps. Reaching out to multiple leads through different channels, customizing messages for every prospect, so on and so forth. Every small detail is crucial when it comes to communicating with prospects. 
This is where sales automation comes in handy. With sales automation, there is limited room for error. Creating a sequence of communications through multiple channels is much easier, time-efficient, and smooth with sales automation. 
Keeps Sales Pipeline From Drying Up
Sales automation makes it easier to keep the sales pipeline going. There are numerous integrated automation possibilities. With the help of these automation combinations, you can ensure that your sales pipeline never dries out. 
Automated integrations between CRMs, business phone systems, helpdesk software, marketing tools, and other software can be a boon for your business. In doing so, you have all the customer details, call, and email analytics, previous interactions, campaign information, and so on. With all this information in hand, prospecting and lead nurturing becomes much easier. 
Sales automation, in this sense, equips your agents with the power to customize prospecting strategies. 
By now you probably understand the benefits of incorporating sales automation into your sales processes. In the next section, we'll take you through the different sales automation that will help you scale up. 
5 Sales Automation Ideas for Remote Sales Teams/ 5 Ways to Automate Sales Processes
For remote and on-premise sales teams alike, sales automation definitely comes in handy. Daily workflows are the foundation of sales teams' success. And, it is with sales automation that remote sales teams can build productive workflows. 
Here are 5 sales automation ideas that will make sales processes simpler for your remote sales team: 
#1. Automation for Sales Calls
In prospecting, sales calls continue to be an effective and prominent medium. But, here's the thing. Manually dialing each contact and waiting for them to respond ends up costing sales teams a lot of time. In fact, statistics show that sales reps spend only 37% of their time in making sales. 
Sales automation completely changes the scenario. Automation for sales calls comes in the form of the 'Auto Dialer'. Acting as a dialing hand for sales agents and reps, the auto-dialer automatically calls up prospects on your contact list. The added advantage of the auto-dialer software is that it only connects agents with calls that are answered. 
The more calls you make per day, the more chances you get at cracking deals. The auto dialer helps serve this purpose. It increases your call rate and thereby enhances your chances of generating sales. 
With the auto-dialer, you can set up a virtual call center for your remote sales team. No matter where you or your prospects may be located, the auto-dialer makes your job convenient for you.
Power up your outbound calls by automating them and increase agent productivity.

#2. Automation for Logging Details into CRM  
Call logging is another one of the most time-consuming tasks. Good thing is that you can sync your EngageBay account with your business phone system to automatically log call details. This automation also enables your sales agents to make calls or send texts straight from the CRM. 
After ending a call, the agent is supposed to log all the details into the CRM. But, once your EngageBay account is integrated with the business phone system through automation, a smoother workflow comes into place.  All your calls get automatically saved in your CRM and you don't even have to keep swapping between the CRM and your phone system. 
In a remote setting, there are apprehensions about team collaboration and coordination getting compromised. However, with this sales automation, handing over deals to fellow agents becomes easier now that all the details are logged in EngageBay. All the information can be accessed by the agents from the CRM. 
Another benefit of this sales automation is that sales reps don't have to go on switching between the CRM and the business phone system. CRM and cloud phone system integrations allow agents to call or text right from the CRM. The 'Click-to-call' as well as 'Click-to-text' buttons remove the unnecessary hassles of going back and forth on the dialer and then the CRM. Eventually, this contributes to enhancing the sales teams' capabilities. 
#3. Automation for Setting Follow-Up Sequences
Communication is the backbone of sales. Without a good communication strategy, your sales teams' efforts will go in vain. For sustained sales growth, it is important that you have a strong follow-up strategy. After all, it takes time for prospects to convert. There is a need for you to constantly nurture leads. 
 A fool-proof sales follow-up sequence is important for a higher success rate. The challenging part, especially for remote teams, is that it involves multiple channels of communication. Moreover, you need to tailor your follow-up communication according to where the prospects are, along the sales pipeline. 
Here, allocating disposition codes or tags turns out to be fruitful for remote sales professionals. The call disposition codes could be based on the outcome of your conversation with the prospects. You could allot disposition codes based on a relevant lead scoring model. Perhaps, where the prospects are along the sales funnel could be a criterion.
The disposition codes or tags will trigger these chains of actions. You can create multiple follow-up sequences with numerous touchpoints through calls, SMS, emails, and so on. Instead of manually sending out a follow-up email or SMS, you can allot a disposition code and generate a predefined set of outcomes. Not only does this make your sales processes effortless but leaves the space for some actual selling. 
#4. Automation for Scheduling Sales Meetings and Appointments
Sales agents are preoccupied with numerous tasks every day. In all this, managing sales meetings and appointments becomes difficult. Especially for remote sales agents, keeping track of these appointments is a task when fellow agents are not there to give quick reminders. You can't afford to lose out on important sales deals just because you missed sending the notification for meetings and appointments.
Minor glitches such as this can cost you important deals. This is when you can fall back on sales automation for scheduling sales meetings and appointments. With the help of this sales automation, you can generate SMS or Email notifications for demos or meetings to be sent to your prospects. 
At the same time, once they book a meeting or demo, you will be notified through these sales automations as well. With this functionality, you can also automate the logging of important appointment details into your CRM. This sales automation ensures that all your sales processes are on-point and saves unnecessary time that would otherwise go into manually scheduling these appointments. 
Schedule appointments faster by publishing your calendar online. Get more appointments and stay productive.

#5. Automation for Invoice Generation 
Most importantly, use sales automation for invoice generation. Often, sales reps end up spending more time in creating invoices and updating deals. Updating important information including deal status and generating invoices is typically done manually. 
Agents have to switch between the CRM and the invoice generation tool for this purpose. This and other such tasks render sales agents comparatively less productive. If sales teams are left to be busy with all such tasks, they are left with limited time to make sales.
Whether your sales team is remote or on-premise, automation for invoice generation reduces these steps from the sales process. Sales reps need not switch between the invoice generation app and the CRM. With this automation, updating deal status as 'won' on the CRM will automatically trigger invoice generation. In this way, sales reps don't have to manually log information and waste their time in the process. 
👉Want to revolutionize your sales process? Learn everything you need to know about sales automation here!
How to Create Sales Automation for Seamless Workflows
The key to smooth workflows and productive remote sales teams lies in using sales automation. By syncing your EngageBay account with other tools, you can handover all the manual tasks to the automation software. But then, how do you create these sales automation? 
The EngageBay X JustCall integration allows you to create sales automation without any complexity. With the integration, sales teams can make calls and text prospects straight from the CRM. So we'll quickly take you through the process of creating and using a CRM X Dialer automation with JustCall and EngageBay. 

Steps for Setting Up EngageBay and JustCall Integration: 

Using Click to Call/ Text Feature with EngageBay X JustCall Integration

Conclusion: Automate Sales to Save Time 
Sales automation is a time-saver and enables sales teams to perform at their peak. With sales automation to fall back on, sales teams will have more time to make deals, improve practices, and generate more sales revenue. Incorporate sales automation to build winning sales strategies and processes.
This is a guest post by Aarushi Anand. Aarushi Anand is a Content Strategist at JustCall. She specializes in creating sales, B2B, SaaS, and marketing content.