B2B and B2C marketing strategies may look similar on the surface, but they have distinct differences.
While both types of marketing involve promoting products and services, they differ primarily in their target audience and marketing approach. As such, businesses must be aware of the differences between the two business models and develop a marketing strategy tailored to their target audience.
In this blog post, you'll discover the key differences when it comes to B2B vs B2C marketing. Later in the article, we'll also discuss what's common between the two.
But before we explore the differences between B2B and B2C marketing, let's understand what B2B and B2C mean.
Defining B2B
Business-to-business (B2B) is a type of commerce transaction that exists between businesses. B2B businesses target a smaller, more specialized audience with high-end products tailored to provide solutions to their business needs.
Rather than market to consumers directly, B2B businesses focus their marketing efforts on decision-makers in organizations that require their services.
Here are a few examples of B2B products and services:
An employee productivity company that sells employee scheduling software to business managers or business owners

An accounting company that offers cloud-based accounting services to businesses

A company that supplies office stationery and equipment to businesses

An all-in-one CRM software service that provides marketing, sales, & support solutions for small and mid-sized companies (you may want to

check this one out

)
Defining B2C
As the name suggests, business-to-consumer is a business transaction that takes place between businesses and individual customers. It involves marketing products or services that are available to the general public directly to consumers. For B2C, the target audience is individuals.
B2C, unlike B2B businesses, has a more extensive, diverse, and broader audience to cater to.
Examples of B2C businesses include:
An interior design company that designs homes for individuals or family units

A finance company that offers personal finance products or services like personal budgeting tools

A website solution company that designs websites for individuals

A beauty company that sells personal beauty care products
Now, let's examine the major differences between B2B and B2C marketing.
Read also: B2B Email Marketing Examples From Billion Dollar Firms
B2B vs B2C Marketing — 8 Ways They're Done Differently
Although B2B and B2C are both models of online marketing, their approach and delivery methods differ significantly in the following ways.
1. Overall marketing costs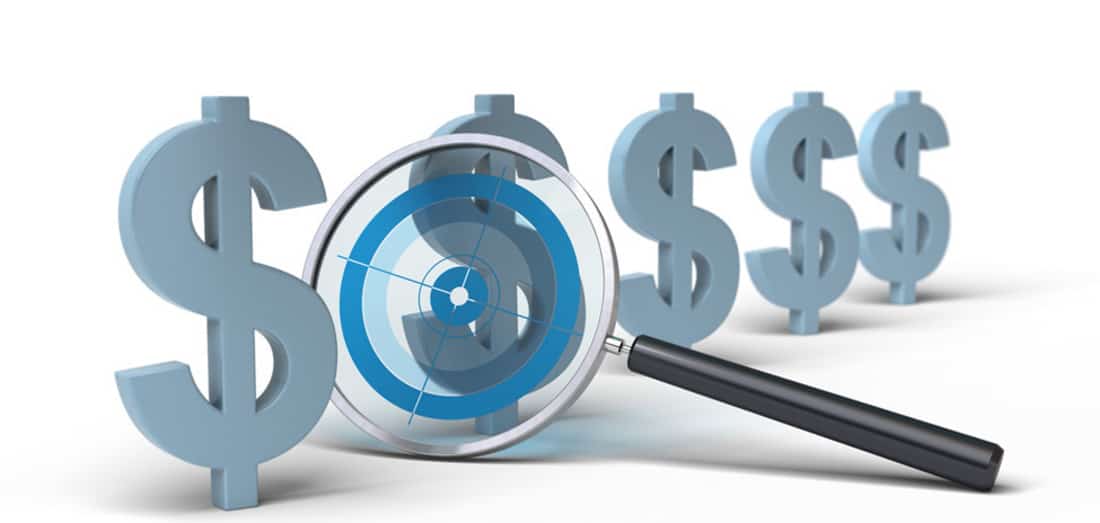 Although marketing costs for B2B or B2C businesses are high, B2B marketing costs are typically higher than B2C marketing costs. This is because the B2B market is more complex, requires a higher level of expertise, and has a longer sales cycle.
Also, because B2B companies need a higher sales volume to profit in the long run, they tend to spend more on multiple marketing strategies to reach a wider audience within their niche.
Additionally, B2B companies typically incur higher overhead costs, such as research and development, since they invest in new products or services.
B2C companies, in contrast, usually avoid incurring high customer acquisition costs or have a long sales cycle like B2B companies. In addition, customers' needs are less complex and are more easily satisfied. Therefore, B2C companies can spend less than on their marketing campaigns.
Read also: What Is Vendor Management? Process, Challenges, Tools
2. Content marketing: Authoritative vs conversational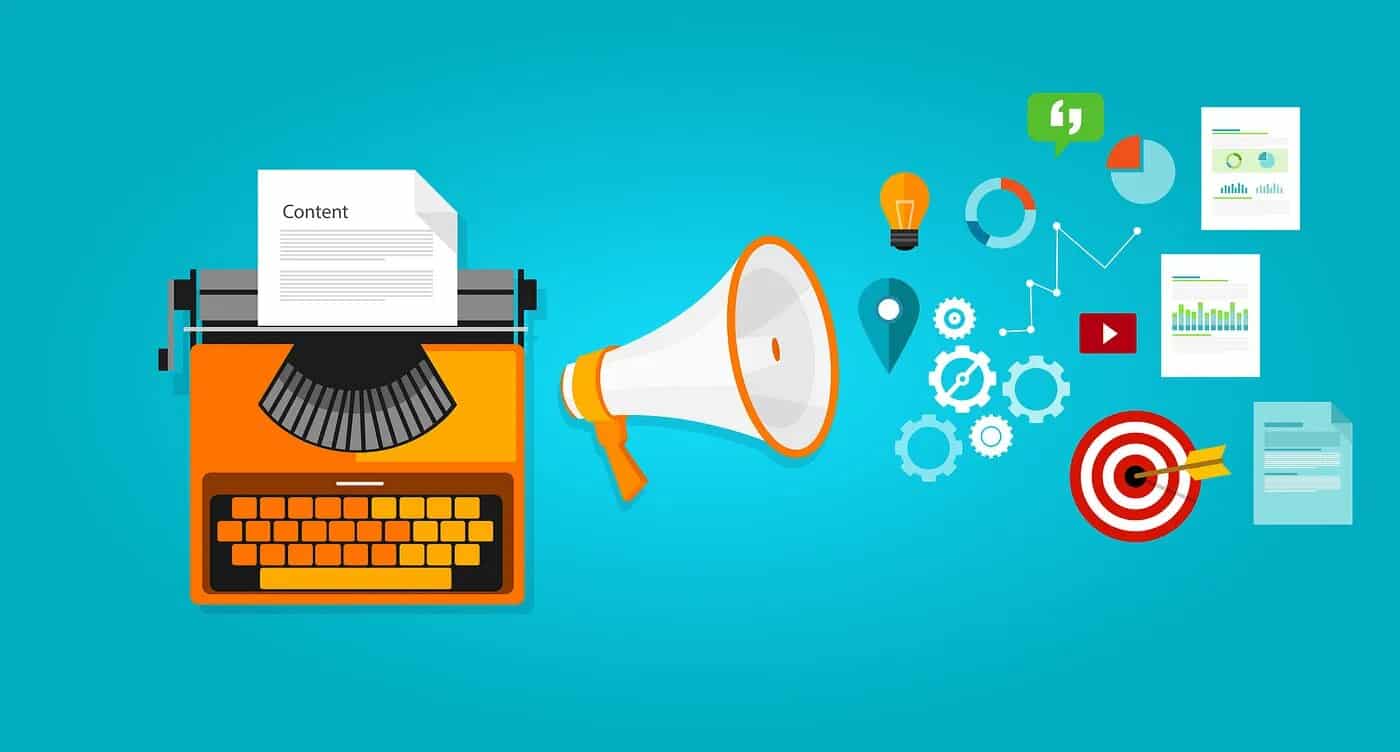 The main differences between B2B and B2C content marketing are the content's focus, tone, and target audience.
B2B content marketing is typically focused on the business itself, its products and services, and the benefits they bring to other businesses. It is aimed at executives and decision-makers. B2C content marketing, on the other hand, is focused on the individual consumer and how the product or service can help them in their personal lives.
Another key content marketing difference between B2B and B2C is the type of content used. B2B content marketing is more data-driven and technical. It focuses on specific features and benefits that appeal to other businesses. In contrast, B2C content marketing tends to be more generic and appeals to customers' emotions.
The third key difference between B2B and B2C content marketing is the tone of the content. B2B content needs to be professional and authoritative, while B2C content needs to be more conversational and engaging.
The final critical difference between B2B and B2C content marketing is the marketing metrics used to measure success. B2B content is typically measured in terms of lead generation, Customer Acquisition Cost (CAC), Lead-to-Customer rate, etc. In contrast, B2C content is measured in terms of audience engagement, brand awareness, etc.
17 Powerful Techniques to Generate B2B Sales Leads
3. B2B buying cycle is typically longer than B2C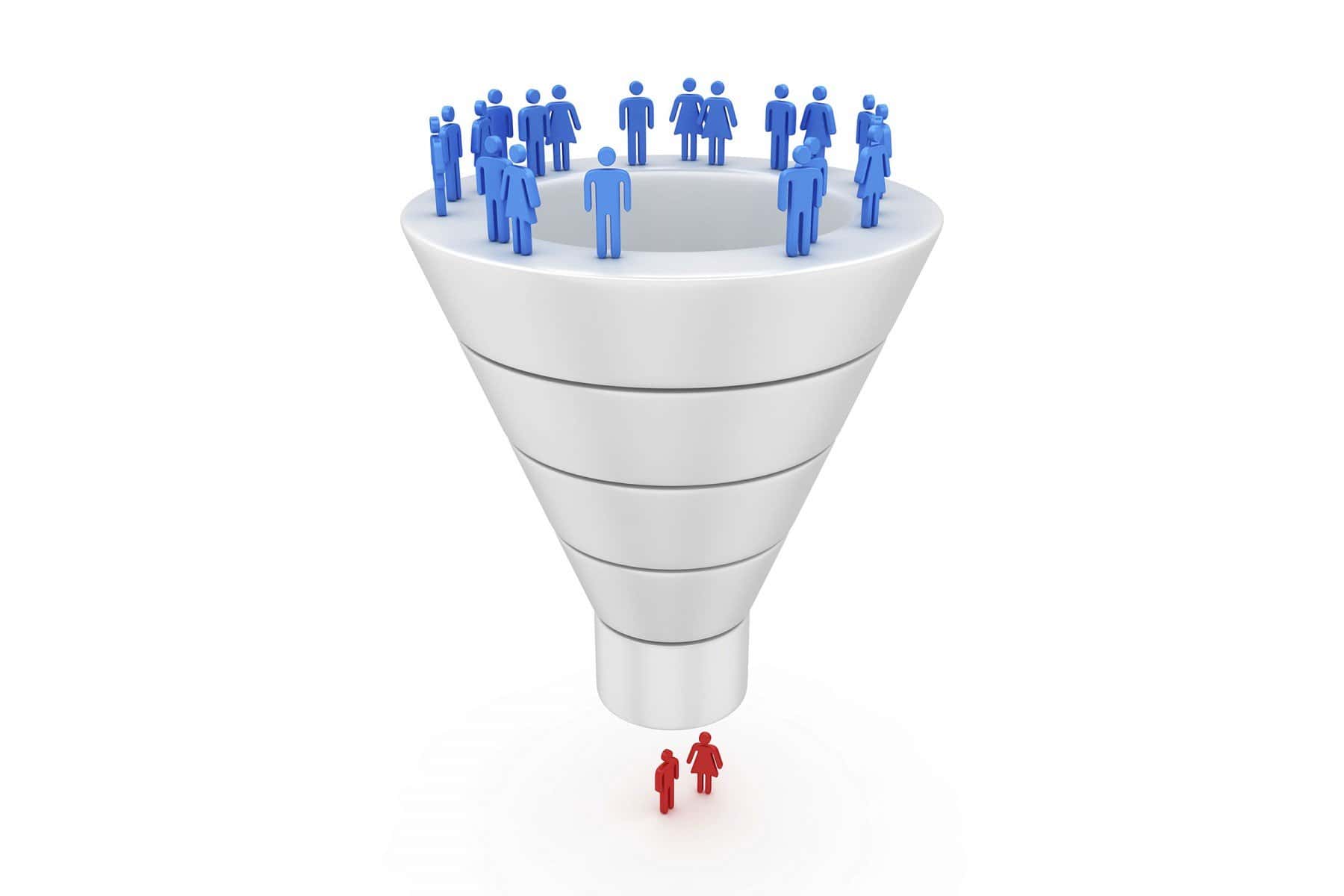 B2B marketing strategies involve a more complex buying cycle, while B2C marketing strategies are shorter and straightforward.
Reports from Gartner show that the purchase decision for B2B buyers is complex and typically involves six to 10 people making the decision and could span, on average, two to six weeks.
This shows that the B2B sales cycle is more extended, more complex, and requires more input from decision-makers from several departments before a final decision can be made.
In contrast, B2C sales cycles are usually much shorter and require less input from an individual customer making the buying decision.
For example, before placing an order, B2B customers must have identified a business need that must be fulfilled. It could be a need to reduce expenses on financial reporting. Before making a purchase decision, key decision-makers would be notified. In this case, the head of accounting, marketing, and budgeting team, the CFO, and other key players.
A purchase decision can only be made after a series of internal negotiations, unlike B2C customers, who are more prone to make emotional purchase decisions based on advertising and product marketing campaigns.
The reason for such a rigorous B2B buying cycle isn't farfetched. The risks involved in making a wrong purchase can negatively affect a business. As such, decision-makers take a more painstaking process before purchasing to circumvent the chances of business failure.
Read also: The Functions of Sales Management: What Every Team Lead Needs To Know
4. Target audience: Niche vs diverse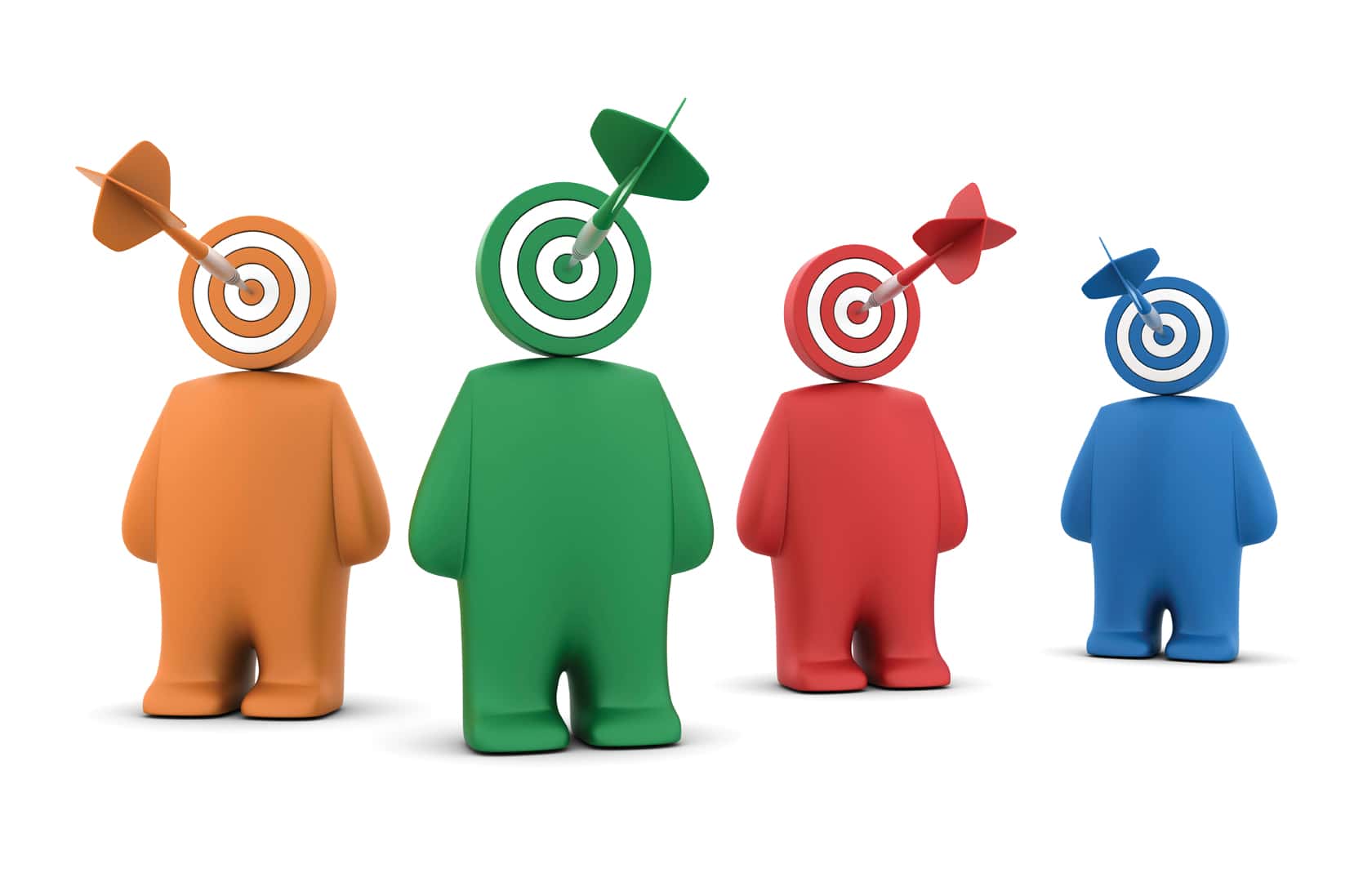 B2B marketing focuses on a specific niche and targets a narrower audience based on factors like estimated revenue, no. of employees, or business demographics to ensure specificity. In comparison, B2C businesses reach a more diverse audience.
Furthermore, the B2B target audience is typically more sophisticated and has more experience with the marketed product or service and therefore requires more complex education from the marketing and sales team to close a sale.
On the other hand, the B2C target audience is generally less sophisticated and is more likely to be interested in the product or service only for its immediate benefits.
The difference in target audience between B2B and B2C also directly impacts pricing — B2B products are usually more expensive than their B2C counterparts.
This is due to the specialized marketing and a higher level of expertise required, and B2B brands tend to factor in the costs of after-purchase services such as technical support, user training, or customer support when fixing a pricing structure.
In contrast, B2C pricing is often focused more on demand and competition.
Read also: 2023 B2B Marketing Ideas: What HubSpot, Flock Freight, and LinkedIn Can Teach Us
5. Marketing relationship: Transactional vs personal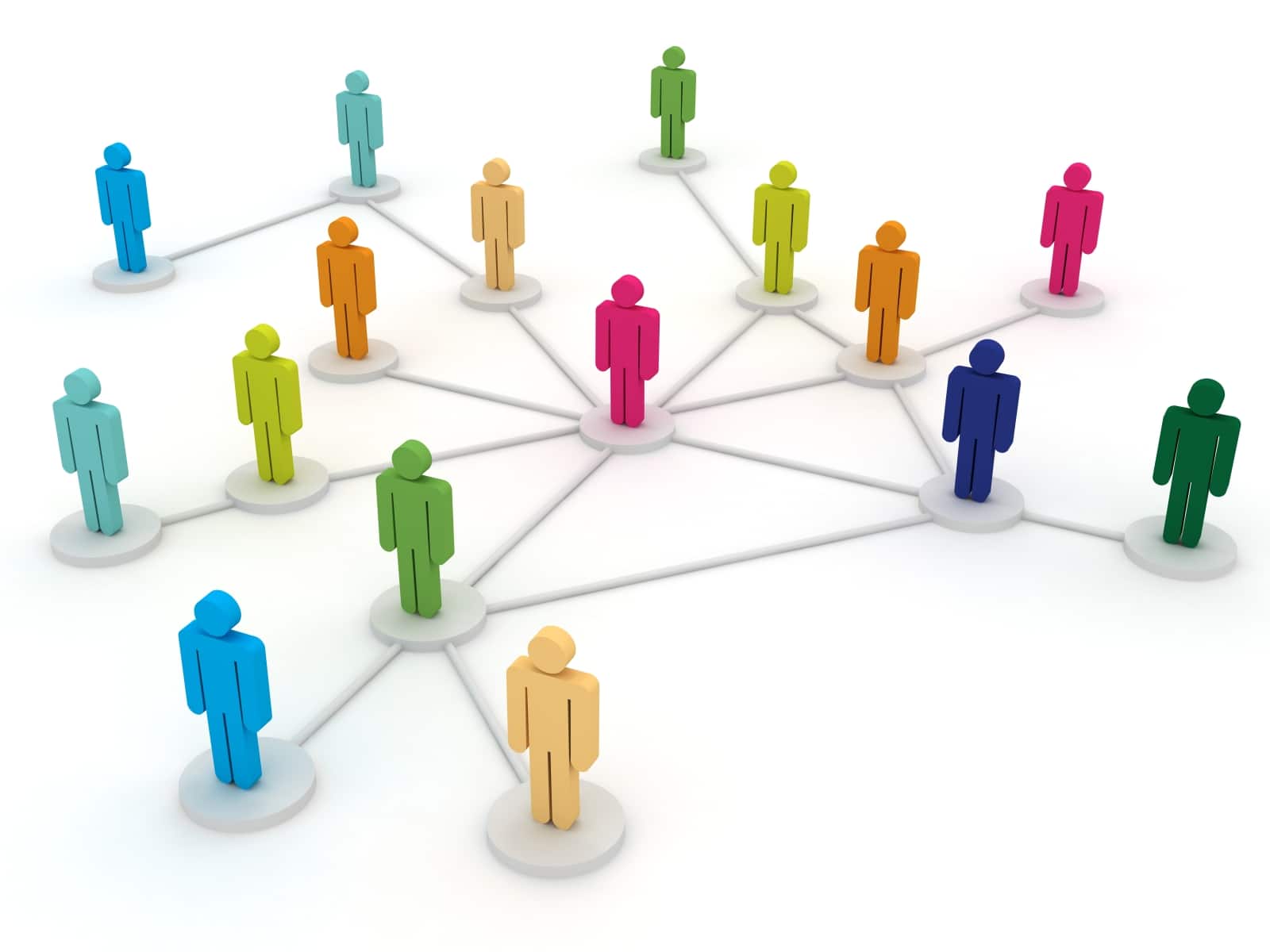 Every form of marketing involves building successful relationships with customers and prospects. However, the type of relationship built is what differs.
B2B marketing involves marketing to other businesses and organizations, often intending to secure a long-term contract, and thus, they focus on building personal customer relationships.
Building strong customer relationships is crucial for B2B brands. This is because it provides an excellent opportunity to let potential customers in on what the product or service is about, build brand trust, and stay in customers' or prospects' minds. (Want to win at engaging prospects and customers at a super-low cost? Check out EngageBay)
B2C marketing models, on the other hand, tend to be more transactional and focus more on making immediate sales than building long-term customer relationships. Also, with transactional marketing, there are fewer or no customer interactions after a transaction is completed.
9 Proven B2B Email Marketing Best Practices for Beginners
6. Purchase decision: Logic vs emotions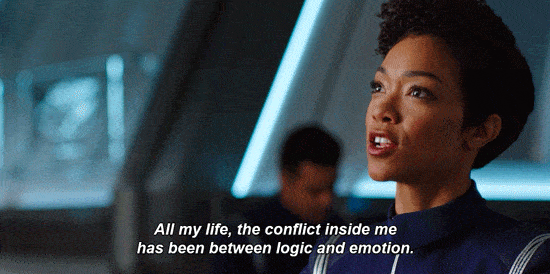 When it comes to marketing campaign messaging, B2B and B2C businesses take a different approach.
In a B2B model, the decision to buy a product or service is driven by logic. When purchasing, businesses are more likely to consider price, perceived value, and reputation. Simply put, the key consideration is, 'can this product help me achieve my business goals?'
On the other hand, B2C purchase is driven by emotions. Consumers are more likely to be influenced by convenience, brand story, and emotional appeal when purchasing.
Also, B2B marketing models focus on more technical and analytical strategies. In contrast, B2C models focus on more creative and emotional strategies like influencer marketing and social media campaigns.
How a product or service is presented to customers also differs between B2B and B2C models.
B2B models focus on product features and specifications, while B2C models emphasize the brand's story and the emotion behind the product or service–this is due to the logic versus emotion factor. Businesses are more likely to focus on the practical aspects of a product, while consumers are more likely to focus on the emotional aspects of a product.
Read also: SaaS Business Model Working Explained
7. Purchase costs vs ROI: What's in it for me?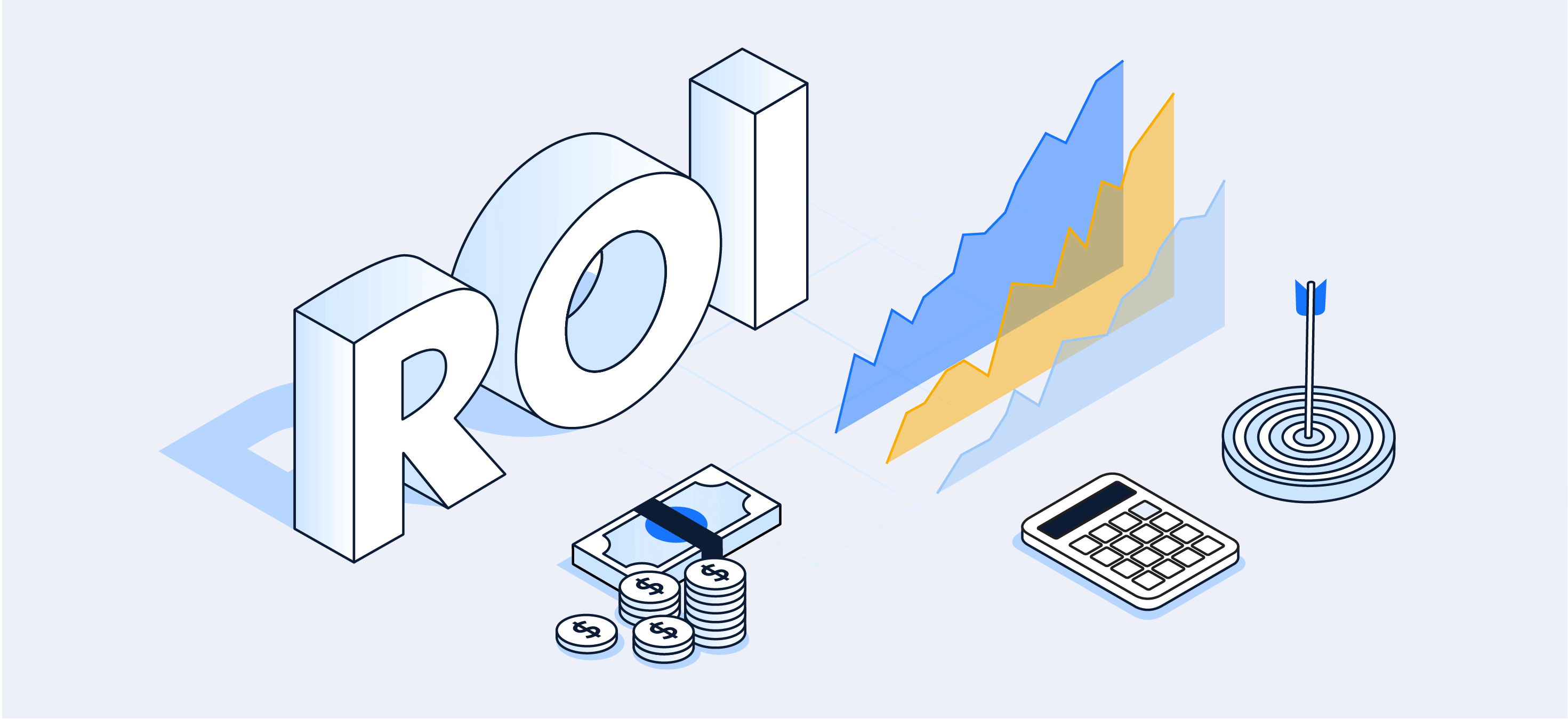 It's not easy for a business to churn out hundreds or thousands of dollars to make a purchase. And when they do, they want to know the projected return on investment right away and how the purchase will positively impact their business and increase efficiency.
As such, it's safe to say that B2B purchases are driven by projected return on investment or future financial rewards.
For individual consumers, the emphasis on financial incentives or Return on Investment is typically less. Rather more emphasis is placed on how the product or service makes them feel, what's trending, or the entertainment they drive from making such purchases.
Read also: What Nobody Tells You About CRM ROI: Food for Thought
8. B2B places a premium price on brand positioning compared to B2C
Brand positioning and authority building are a big deal in B2B marketing. B2B marketing primarily focuses on positioning their product, service, or brand in a way that communicates to prospects why their product is the best choice for them.
This focus on positioning is critical for B2B, as the decision-making process for large businesses is often much more complex than that of individual consumers.
Although authority building and brand positioning are vital for B2C businesses, individual purchase decisions aren't heavily hinged on them. Instead, more priority is placed on creating a story or narrative that resonates with customers' values and beliefs and triggers them to purchase.
Therefore, B2C marketers must be much more creative and engaging in marketing than their B2B counterparts to capture consumers' attention.
CRM for B2B: How to Make Your Business More Profitable
What's Common Between B2B and B2C Marketing?
Although B2B and B2C marketing have some differences, their similarities are pretty striking.
Both types of marketing rely on the same basic principles, such as understanding customer needs, creating a compelling message, and utilizing the proper channels to reach the right audience and close sales.
Another apparent similarity between B2B and B2C digital marketing is that both involve reaching out to customers with an effective marketing campaign that addresses customers' pain points and makes sales.
In both types of marketing, it is essential to understand the customer's needs and develop strategies to meet those needs. Similarly, B2B and B2C marketers use marketing channels such as email marketing, social media campaigns, and website traffic to target and reach potential customers.
Additionally, B2B and B2C marketers use data to understand customers better and effectively target them.
This data is used to identify customers' preferences and trends and identify business patterns which are then used to create targeted campaigns tailored to specific customer needs.
Check out EngageBay's excellent customer database software, which doesn't stop at helping you manage your customer database but also gives you insight into where your leads are in the sales pipelines so you can take actionable steps to optimize your marketing campaign.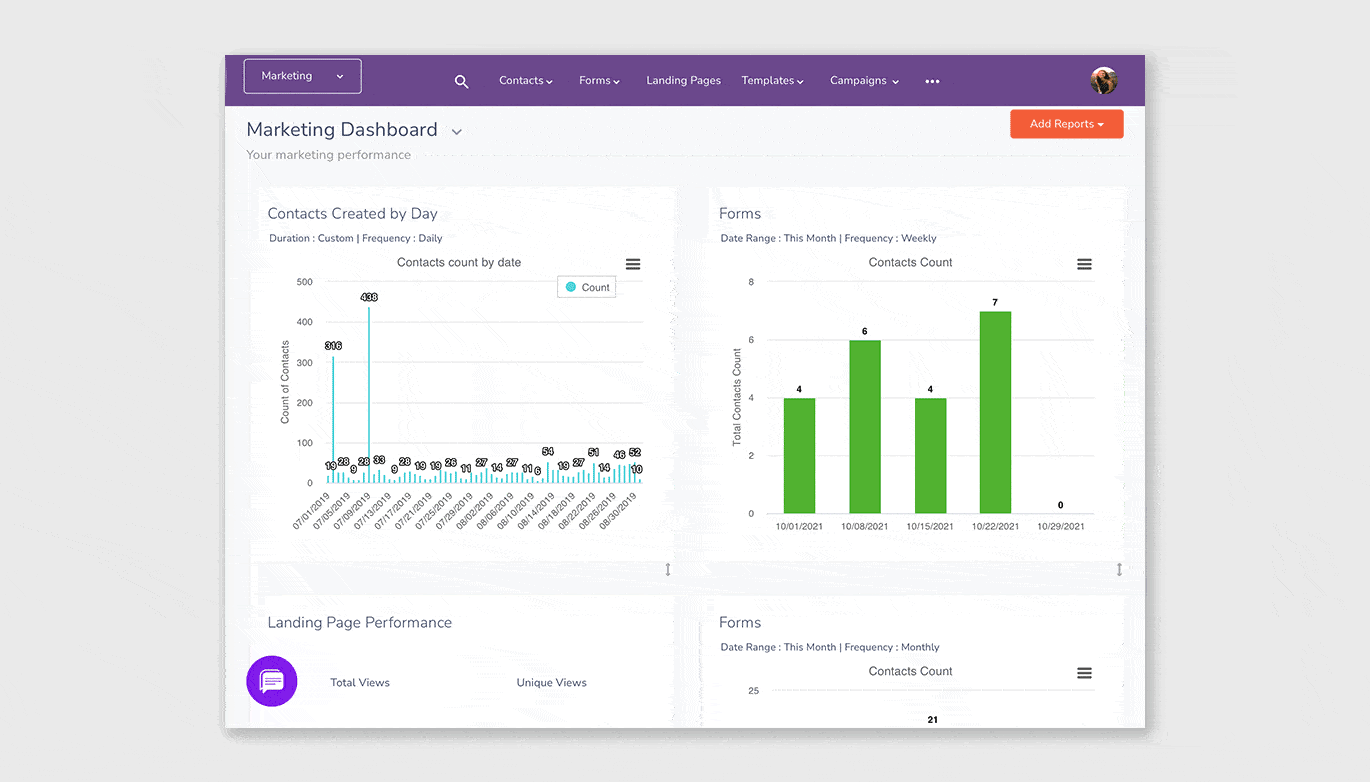 Finally, some companies offer services and products for individual consumers and businesses. For instance, a company that provides personal finance products for individuals may also have a finance software service for businesses. Another example is a furniture manufacturing company that creates furniture for businesses and individual use.
Read also: 11 B2B Sales Techniques Your Business Should Use
Conclusion
Although there are similarities between B2B and B2C digital marketing, several key differences are also worth knowing. These critical differences can be summarized into the target audience, marketing approach, and messaging.
An in-depth understanding of these critical differences between B2B and B2C marketing is crucial to designing and implementing an effective marketing strategy tailored to your business model. By recognizing these similarities, B2B and B2C marketers can better understand how to create successful marketing campaigns.
For your marketing automation, sales CRM tools, and customer support for your business, try EngageBay – The #1 alternative to HubSpot for small businesses.
Explore the most impactful marketing strategies on the market in our comprehensive guide – revolutionize your campaigns now!