Cold calling is one of the oldest sales strategies that is being used by businesses in every industry. While some people have started believing that cold calling is dead now, business owners, marketers, and sales reps still find it to be an effective technique to reach potential customers.
A study conducted by RAIN Group revealed that 82% of buyers accept to meet with sellers who proactively reach out to them via cold calls. This makes cold calling a powerful tool for sales prospecting and for converting leads into paying customers.
Whether you are a seasoned sales representative or are just starting your career, cold calls are going to be an important part of your day. Among the various factors that determine the outcome of your sales calls, the timing of your calls is the most critical.
This blog post will walk you through the best time to cold call, and also times to avoid cold calling. We will also provide you with effective tips to increase your success rate.
Read on!
When Is the Best Time to Cold Call?
When it comes to cold calling, the one thing you cannot afford to mess up is the timing of your calls.
After all, you can only make a successful sale when your prospects answer their phones, right?
Calling at the right time can give you that extra edge to hit your sales goals and encourage the prospects to book a meeting with you. Making your call calls at the right time has a 71% higher success rate in booking meetings than calling at odd or unfavorable hours.
But the biggest question is – what is the best time to make your cold phone calls?
In this section, we will have a closer look at the best times and days to make your sales calls.
The best times during the day to make cold calls
According to HubSpot, there are two best time slots that you can pick during the day to make your sales calls. These include a good idea to make cold calls between 4 and 5 in the evening.
The idea behind choosing the time slot of 4 PM. to 5 P.M. is that during this time, most professionals are wrapping up their work and getting ready to head home. They mostly do not have any meetings or work-related disruptions. So, they are more likely to answer their phones and have a quick chat with you.
Alternatively, you can also pick the time between 8 A.M. and 9 A.M. This one hour can be helpful because most people are just getting started with their work day. Generally speaking, it is the time when most professionals reach their office and start to settle down. Their to-do list isn't as long or overwhelming as it is during the middle of the day.
So, you will have a higher chance of getting your calls answered.
Research from RingDNA presents another interesting insight. According to it, the best time for cold calling is between 10 A.M. and 11 A.M. It is the best response time in a day. This is because most professionals are wrapping the first half of their day during this time and are about to take their lunch break.
Thus, they are likely more available to receive calls than after their lunch break. Reaching out to prospective buyers before their lunch hour can be a good strategy.
While these are some of the best time slots for cold calling, the most suitable time will ultimately depend on your target audience's behavior.
For example, if you're trying to reach small business owners, it might be a good idea to give them a call outside their typical business hours, so they have more time to chat.
The best day of the week to make cold calls
Picking the right day for a cold call is just as crucial as choosing the right time and coming up with an awesome pitch. Studies have proven that certain days of the week are more successful for cold calling than others.
Now that we have discussed the best hours to make sales prospecting and lead generation calls, let's have look at the best days.
A study conducted by Gong revealed that the best days for cold calling are Wednesday and Thursday. This is because people are less likely to answer your phone calls on Friday as they are gearing up for their weekend and are less likely to entertain a sales call.
Thus, whether you are trying to make a real estate cold call or want to sell your new product, try to get in touch with your prospective clients on Wednesday and Thursday.
Read also: Cold Call Script Templates and Tips To Help You Close More Deals
The Worst Times to Cold Call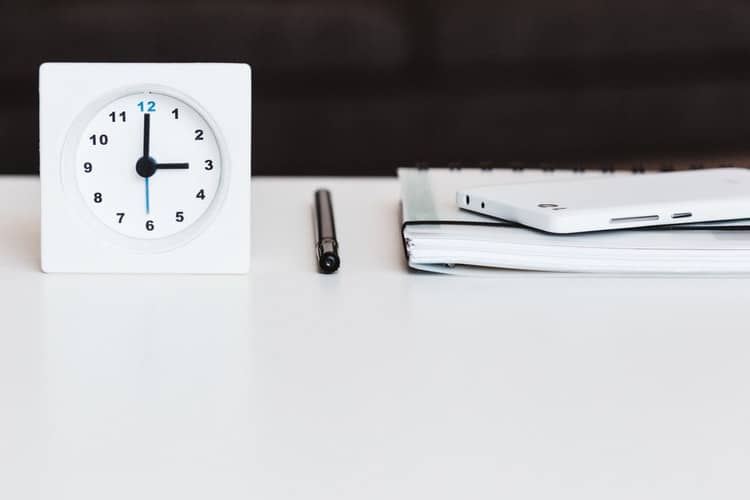 Now that we have talked about the best times to cold call your prospects, it is essential to know about the worst times too. After all, first impressions matter, and knowing when not to call your leads can be a game-changer.
The worst times during the day to make your cold calls
For starters, calling someone early in the morning – specifically before 8 A.M. is a strict no-no. This is because you don't know what your prospects might be doing at that time.
Most people – even if they wake up early in the morning – are getting ready for their day before 8 A.M. They might be hitting the gym, preparing breakfast, or commuting to their work. Thus, they might not be interested in answering their phones and entertaining a sales call.
Additionally, you should avoid calling your prospects after their work hours or late at night. Most people prefer relaxing or spending time with their friends and family after their working hours. So, making a cold call after 5 P.M. or 6 P.M. can harm your reputation.
Finally, avoid making sales calls during and after the lunch hours of your leads. Roughly speaking, the hours between 11 A.M. and 2 P.M. are the worst for cold calls. Most prospects are either having their lunch or deep in their work during this time and would prefer to avoid distractions.
The worst day of the week to make cold calls
Coming to the worst days for making cold calls, we recommend you avoid making calls on Monday and Tuesday. This is because these are the busiest days of the week for most professionals. They are planning the beginning of their work week as well as finishing up the tasks they left undone the week before.
Next, avoid calling on Fridays as well. Usually, people are busy planning for their weekends on Fridays. So, won't be interested in committing to a sales call as they won't have the time to go through all the details.
Other than these days, avoid calling on weekends and bank holidays.
How Sales Call Recording Can Improve Your Pitch
Tips for Making Your Cold Calls Count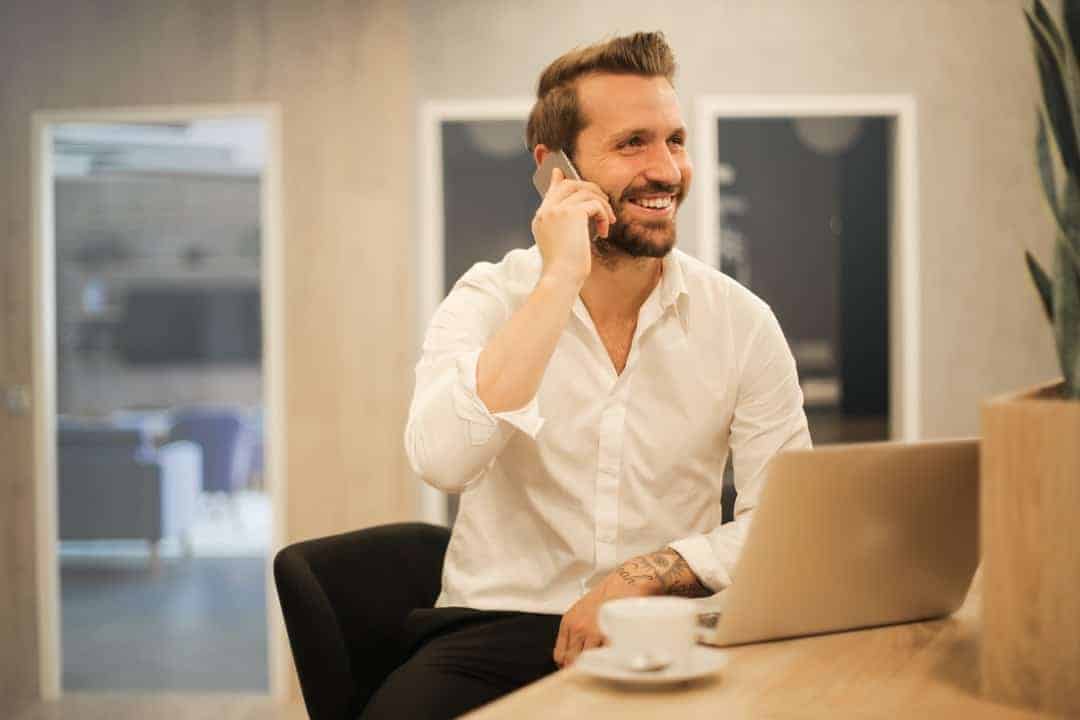 Cold calling might not seem like the most exciting thing to do, but it can be a great way to snag new customers and increase sales. To make sure that your time on the phone is productive, it's important to have a solid plan of action.
With a smart strategy and the right attitude, you can turn those cold calls into hot leads. So start dialing and start seeing results with the following effective tips!
1. Do extensive research about your target audience
Before you start dialing, it is critical to do some digging into your prospects, their interests, etc. Doing so will help you tailor your pitch to show your prospects that you understand their needs and struggles.
Not only this but it will also help you appear more genuine and create a lasting impression on the receiver. While researching is indeed a time-consuming task. It is worth the effort!
2. Have complete knowledge of your value proposition
If you are not sure about the value your product or service brings to the table, how can you expect your prospects to trust you?
So, before you jump into a cold call, take some time to understand your product or service's unique selling point. Knowing this will help you get your message across more clearly and show your prospect why they should be interested in what you are offering.
3. Use a good script to improve the quality of your pitch
Having a script can be incredibly useful when it comes to staying on track and making sure you hit all the key points during a cold call. Don't be afraid to make it conversational and friendly. Use catchy words and relevant opening lines. For example, successful cold calls have 65% more statements containing the word – "we".
Similarly, starting your call with the question, "How have you been?" has a greater success rate and is more likely to help you book a meeting.
Finally, make sure to tailor your pitch for each prospect. After all, you don't want to sound like a robot!
Read also: 12 Sales Scripts to Reshape The Future of Your Business
4. As much as possible, ask open-ended questions
Rather than asking simple yes or no questions, ask open-ended ones. Doing so will get your prospect to open up and tell you more about what they need and what their issues are. It also keeps the conversation flowing and prevents it from becoming monotonous and too salesy.
Asking the right questions will give you a clear idea about your prospect's pain points. So, you can craft a pitch that really speaks to them in your follow-up calls.
5. Make sure to listen to what your prospects are saying
During a cold call, many sales reps make the mistake of ignoring what their prospects have to say. They are too focused on delivering the perfect pitch that they end up ignoring the pain points of their target buyers. This results in failed calls and lost opportunities.
To avoid this, take the time to really listen to your prospect and understand what they are saying and what their needs are. That way, you can adjust your pitch and encourage them to book a meeting with you.
6. Be friendly
When you are on the phone, try to be friendly and make a genuine connection with your prospect. Don't just focus on making a sale, instead, try to build a good rapport. It will help them warm up to your pitch and be more likely to give it a listen.
7. Leverage the power of technology
Take advantage of the latest technology to make your cold-calling process smoother. Auto-dialers, call-tracking software, and CRM systems are great tools to help you increase the efficiency and success rate of your calls.
8. Handle objections like a pro
It is natural for your prospects to have certain objections during a cold call. They will have multiple questions and concerns regarding your product or service.
Thus, if you want to succeed, be ready to tackle any objections that come your way. Respond in a way that demonstrates your understanding of their worries and offer a solution.
9. Be persistent
Don't get discouraged after just one failed call – it's all about being persistent in cold calling. It usually takes more than one try to get through to someone.
One of the biggest mistakes that most sales reps make is that they give up too quickly. A report from CallHippo revealed that 30% of recipients never get a follow-up call after the initial contact. The same report also suggests that it takes up to six cold call attempts to reach your prospects successfully.
Read also: Sales Pitch: Everything You Want to Know (+ 9 Great Examples)
Wrapping Up
To sum it up, if you want to increase your success rate and generate more leads through cold calling, it's important to know the best time to do it. While we have stated some of the best and worst times to make cold calls, the best time to call ultimately depends on the behavior of your target audience.
So, make sure you research your target audience's habits and find out when they are most active. Then, be sure to practice your pitch, and be friendly and personable. Be persistent and follow up. Stick to these tips, and you will be able to bring in more leads and up your success rate.