Chris Guillebeau is an author, entrepreneur, blogger, and speaker. The $100 Startup is one of his bestselling books and his blog The Art of Non-Conformity was translated into more than 30 languages.
Chris is also the founder of the podcast 'Side Hustle School', where he shares his ideas on side hustling and how to do it. He has been a guest speaker at major tech firms, including Google, Facebook, and Twitter.
He hosts the World Domination Summit, where more than 10,000 people from around forty countries participate to gain insights about writing, business, community building, and so on.
In this blog post, we have a few of the best Chris Guillebeau quotes to help you stay motivated.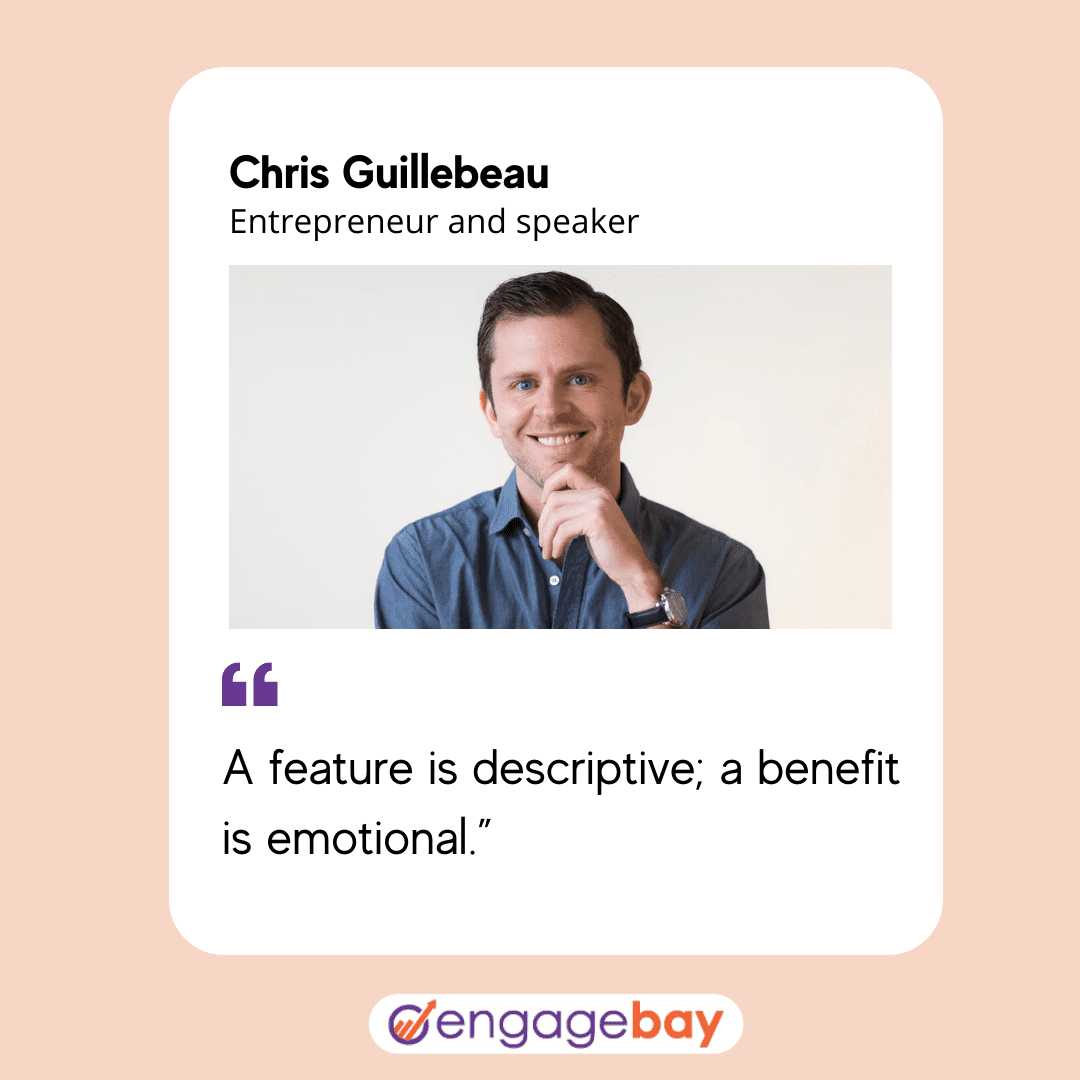 "Don't waste your time living someone else's life."
"Value is created when a person makes something useful and shares it with the world."
"To succeed in a business project, especially one you're excited about, it helps to think carefully about all the skills you have that could be helpful to others and particularly about the combination of those skills."
"Think more about what people really want than about what you think they need."
"The new reality is that working at a job may be the far riskier choice. Instead, take the safe road and go out on your own."
"As you begin to think like an entrepreneur, you'll notice business ideas can come from anywhere."
"The missing piece is that you usually don't get paid for your hobby itself; you get paid for helping other people pursue the hobby or for something indirectly related to it."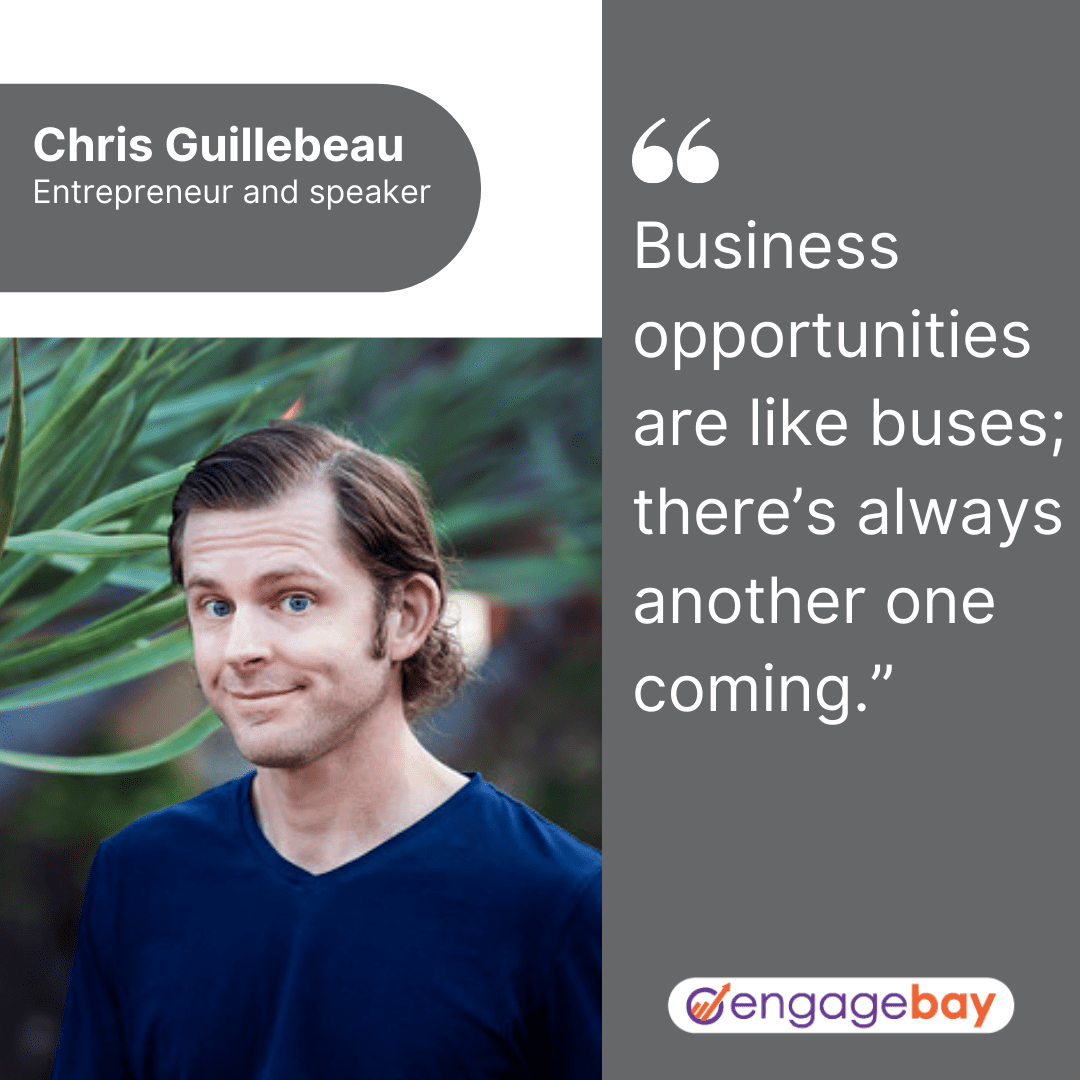 "Sometimes, deciding not to pursue a promising project or deliberately turning away business is one of the most powerful things you can do."
"Many business owners talk about their work in terms of features it offers, but it's much more powerful to talk about the benefits customers receive."
"The basics of starting a business are very simple; you don't need an MBA, venture capital, or even a detailed plan. You just need a product or service, a group of people willing to pay for it, and a way to get paid."
"Microbusinesses aren't new; they've been around since the beginning of commerce. What's changed, however, is the ability to test, launch and scale your project quickly and on the cheap."
"If plan 'A' fails  – remember you have 25 letters left."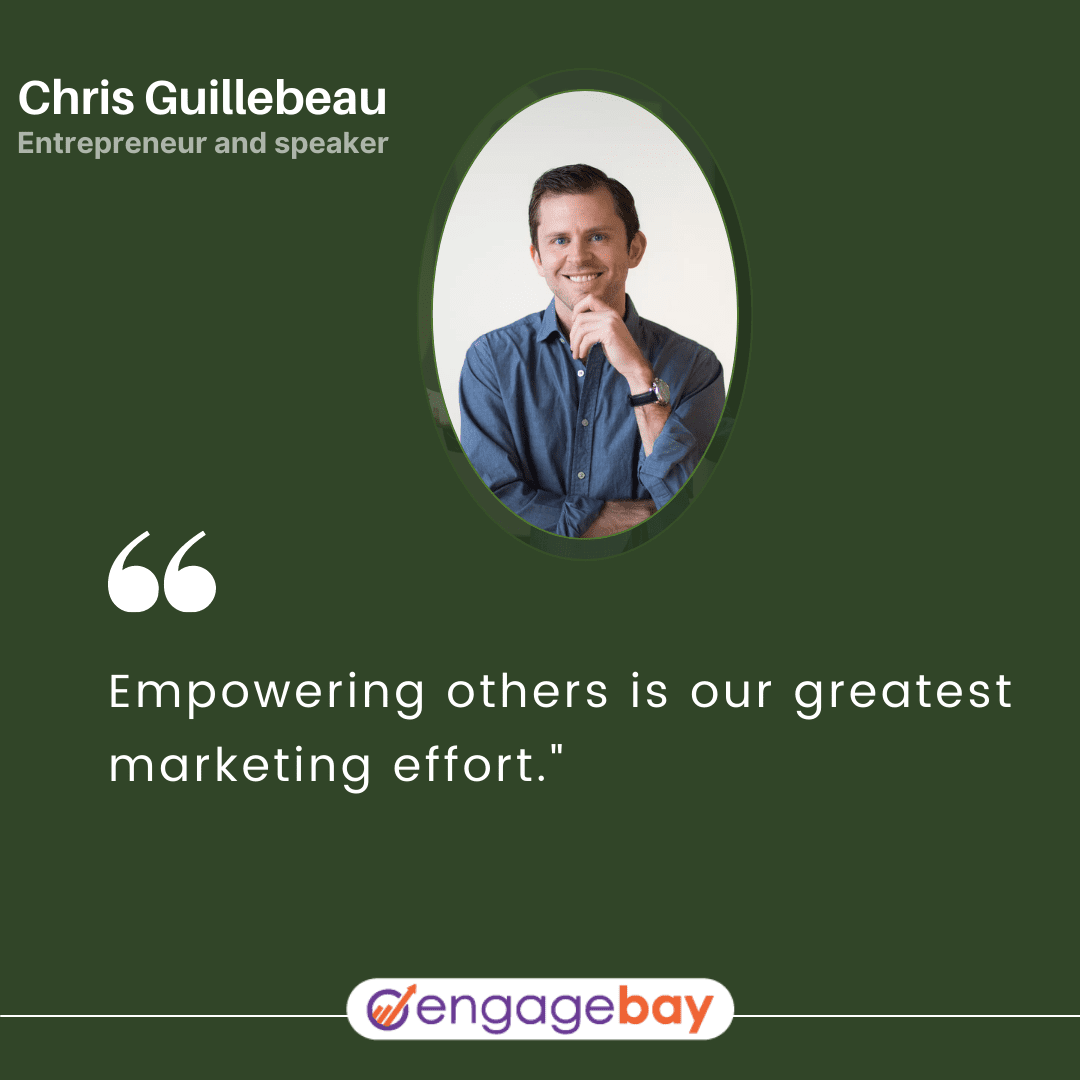 "An ounce of action is worth a ton of theory."
"Welcome to the strange new world of micro-entrepreneurship."
"Contrary to conventional wisdom, success in entrepreneurship isn't necessarily related to being the best at any particular activity."
"People follow you (or your business) because that's what they're interested in–you."
"'Plan as you go" to respond to the changing needs of your customers but launch your business as soon as possible, with a bias toward action."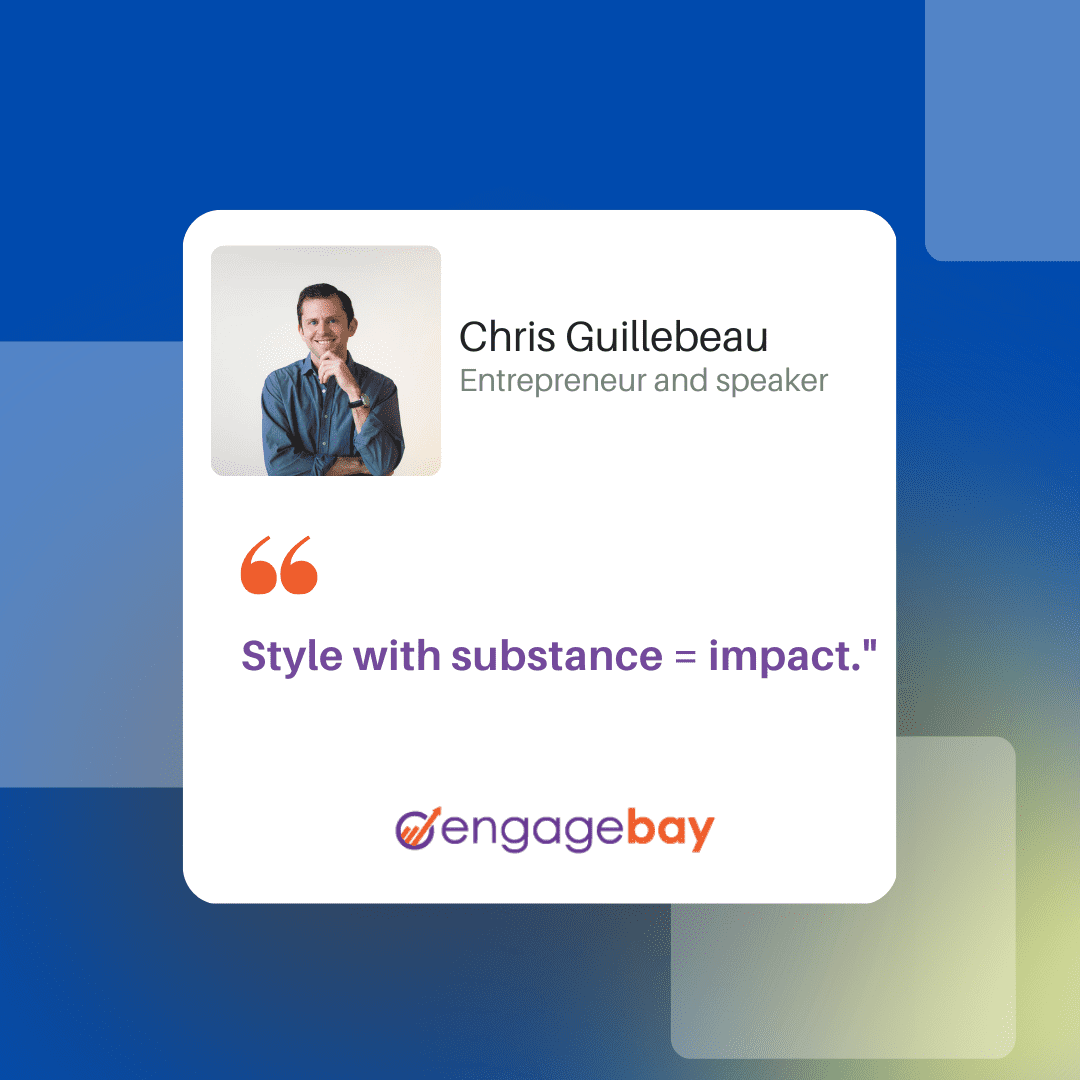 "Spend only on things that have a direct relationship to sales."
"The 140-Character Mission Statement: Let's break down the planning process into a very simple exercise — defining the mission statement for your business (or your business idea) in 140 characters or less. That is the maximum amount of text for an update on Twitter and a good natural limit for narrowing down a concept."
"It's usually better to highlight a core benefit of your business instead of a descriptive feature."
"Compared with working just to make a living, it's much easier to do what you love and get paid for it. You just have to find the right passion, the right audience, and the right business model."
"Passion or skill + usefulness = success."
Get inspired by our collection of insightful customer relationship management quotes – explore our collection now!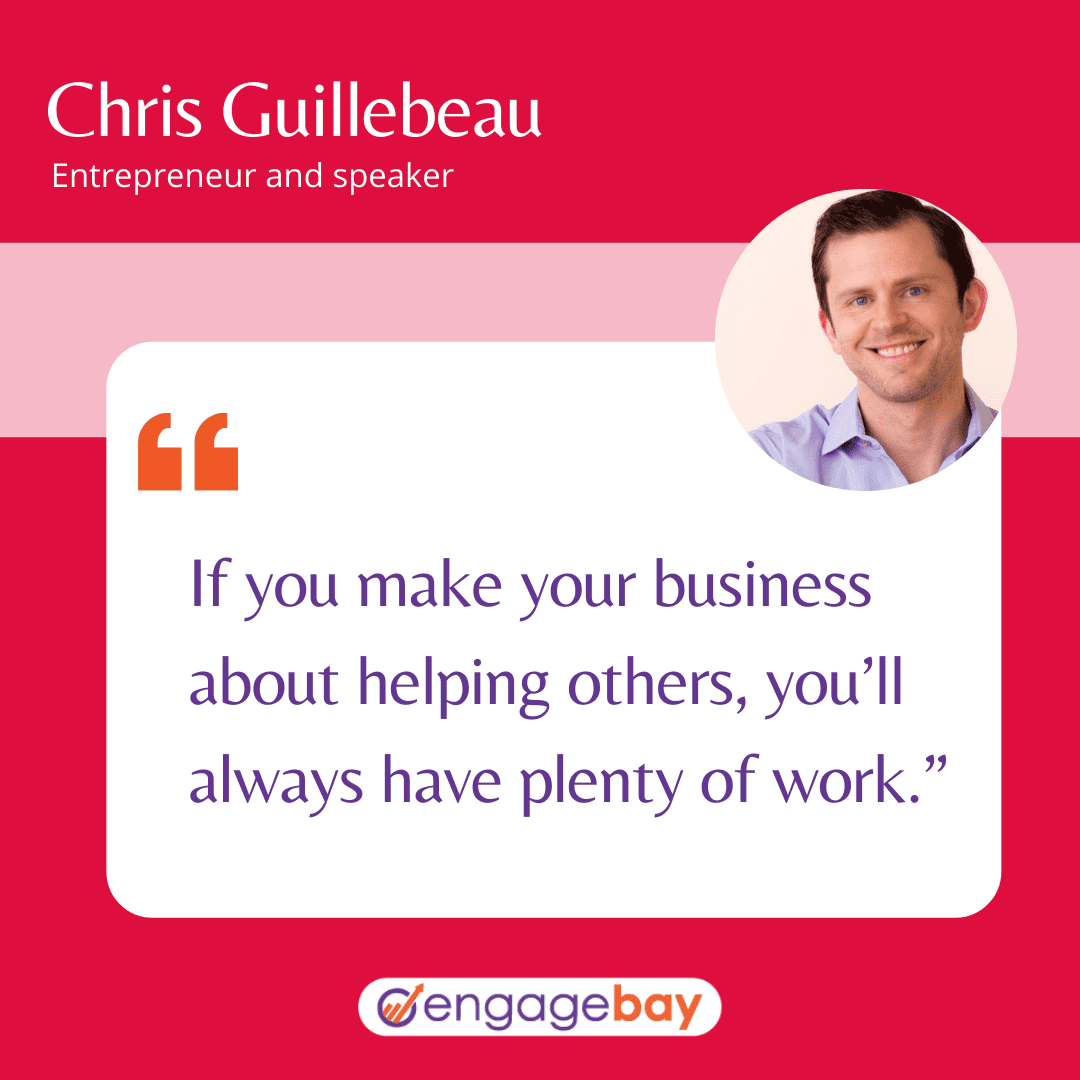 "If you're going to operate your business on the road, you'll need to learn to think about your business as much as you think about being on the road."
"Many aspiring business owners make two common, related mistakes: thinking too much about where to get money to start their project and thinking too little about where the business income will come from."
"Every day is an adventure."
"Always focus on what you can add or take away to improve someone's life… and then prepare to get paid."
"Spend as little money as possible and make as much money as you can."
"A hustler represents the ideal combination: work and talk fused together."
"Business succeeds only when it provides real value to clients."
"It's not that I had no prior experience; I just had a different kind of experience. I wasn't an entrepreneur before, but I was a shopper. I knew what I wanted, and it didn't exist, so I built it."
"Biggest successes have the biggest failure behind them."
"Old-school marketing is based on persuasion; new marketing is based on invitation."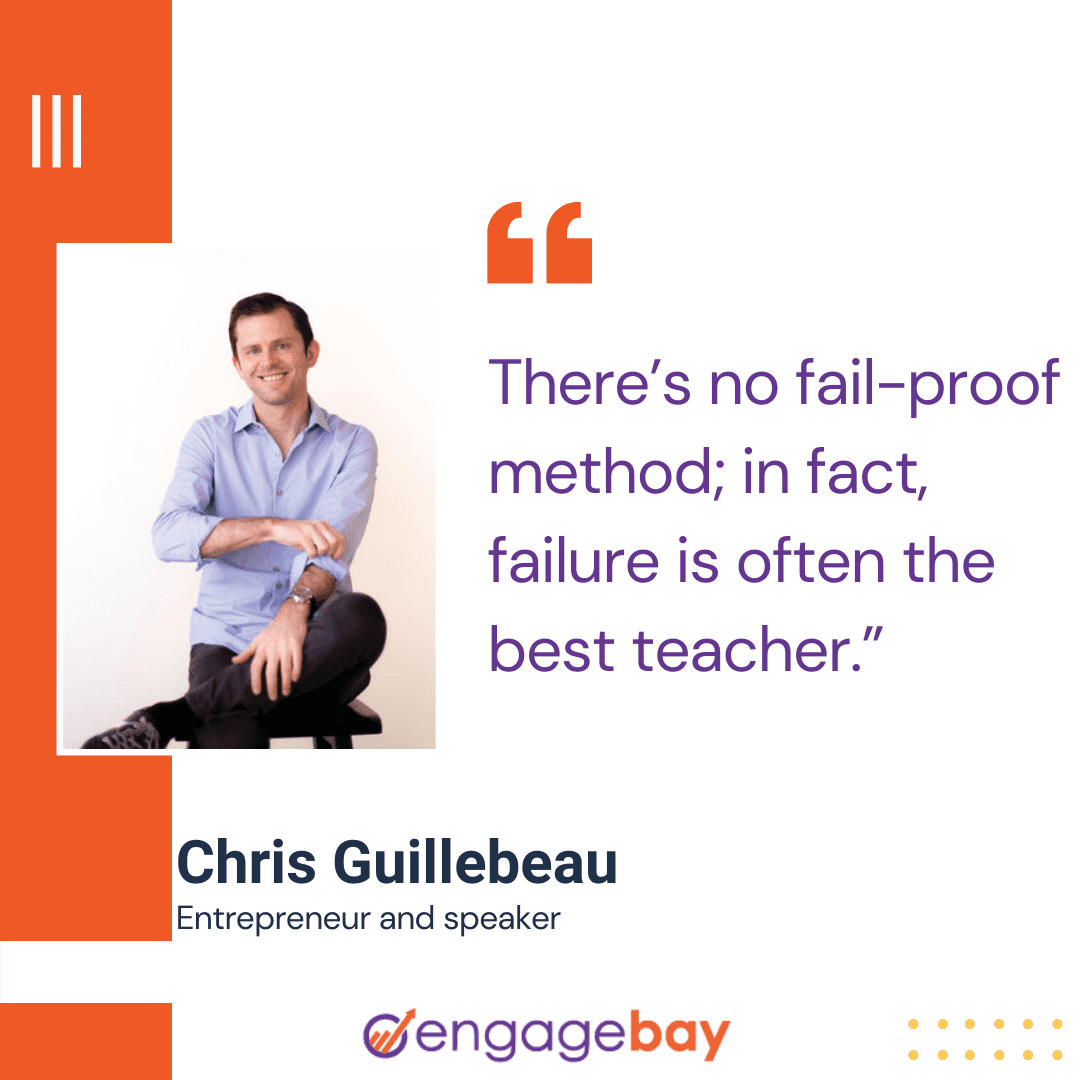 "The quest for personal freedom lies in the pursuit of value for others."
"Use the process of skill transformation to think about all the things you're good at, not just the obvious ones."
"Entrepreneurs are not necessarily risk takers; it's just that they define risk and security differently from the way other people do."
"Find out what people want, and find a way to give them. Give them the fish!"
"If you don't know what you're doing, it's easy to get frustrated and give up."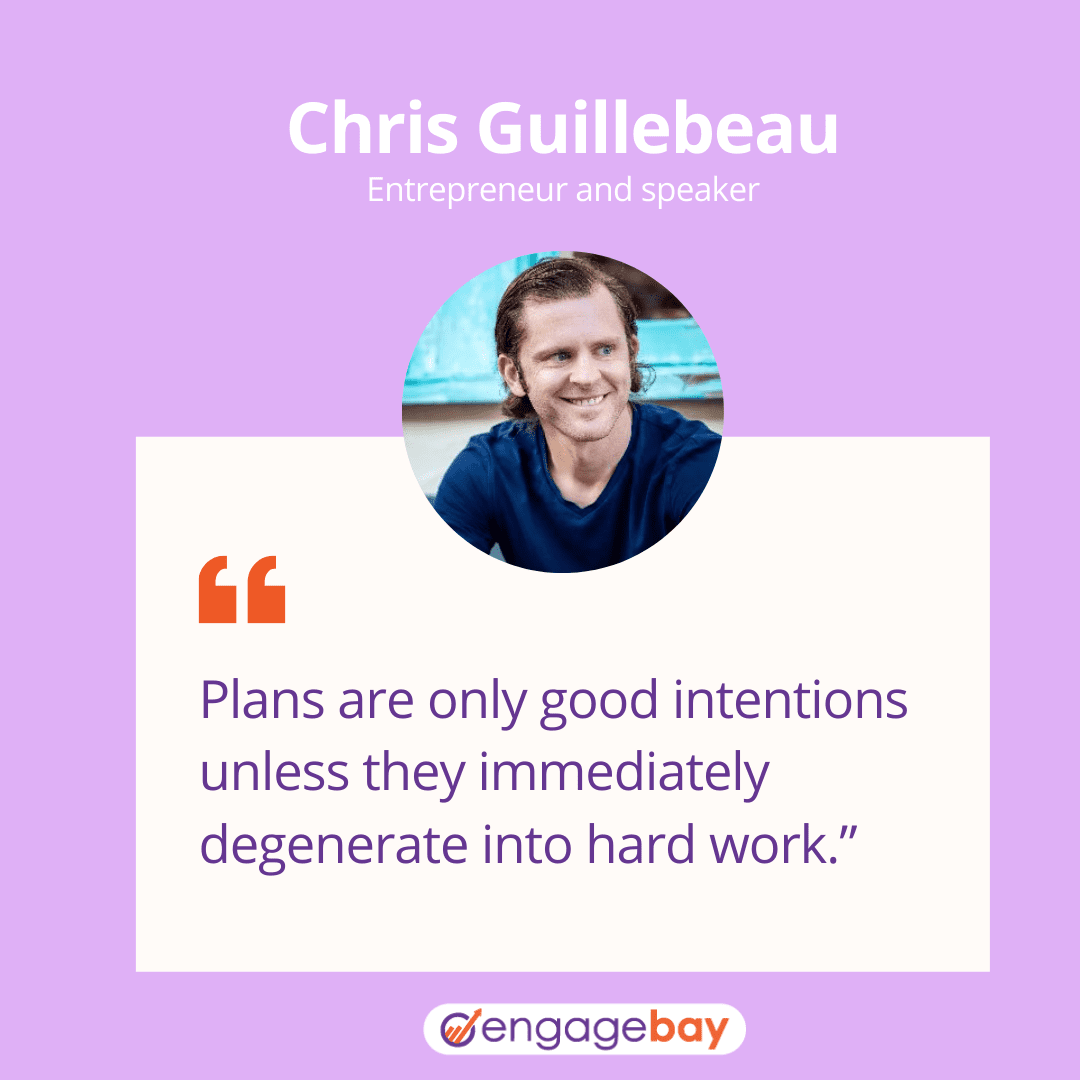 Wrap Up
That was a good compilation of Chris Gullibeau quotes, wasn't it?
If you wish to read more such awesome quotes from great influencers, take a look at some of our recent posts:
Thanks for reading!
Feel free to leave a comment or tag us on social media if these quotes inspired you 🙂