Sales blitzes are short-term campaigns designed to increase sales.
They are usually no longer than a week and feature a specific theme or topic that you want to promote on your website and social media accounts.
Unfortunately, many business owners in America neglect the importance of sales campaigns. They view them as unnecessary expenses that could be better used elsewhere.
This is unfortunate because sales blitzes can be very beneficial for your business. If used correctly, they can help you:
Increase brand awareness
Drive traffic to your website
Increase social media engagement
In this blog post, we have shared:
The definition of sales blitz
How a sales blitz campaign looks like to the teams
Strategy tips to create effective sales blitzes
What is Sales Blitz?
A sales blitz is a temporary increase in sales activity. It's a way to increase your sales velocity and get more leads, customers, and revenue.
Sales blitzes are used by companies of all sizes and in every industry to sell more products or services in a short period of time.
The goal is to attract new customers, generate leads, improve brand awareness and build trust with prospects.
A sales blitz can be executed using different strategies depending on your business goals:
Time-limited discounts or offers such as Black Friday/Cyber Monday sales
Free giveaways like swag bags for conference attendees
Referral campaigns such as offering discounts for referring friends/family members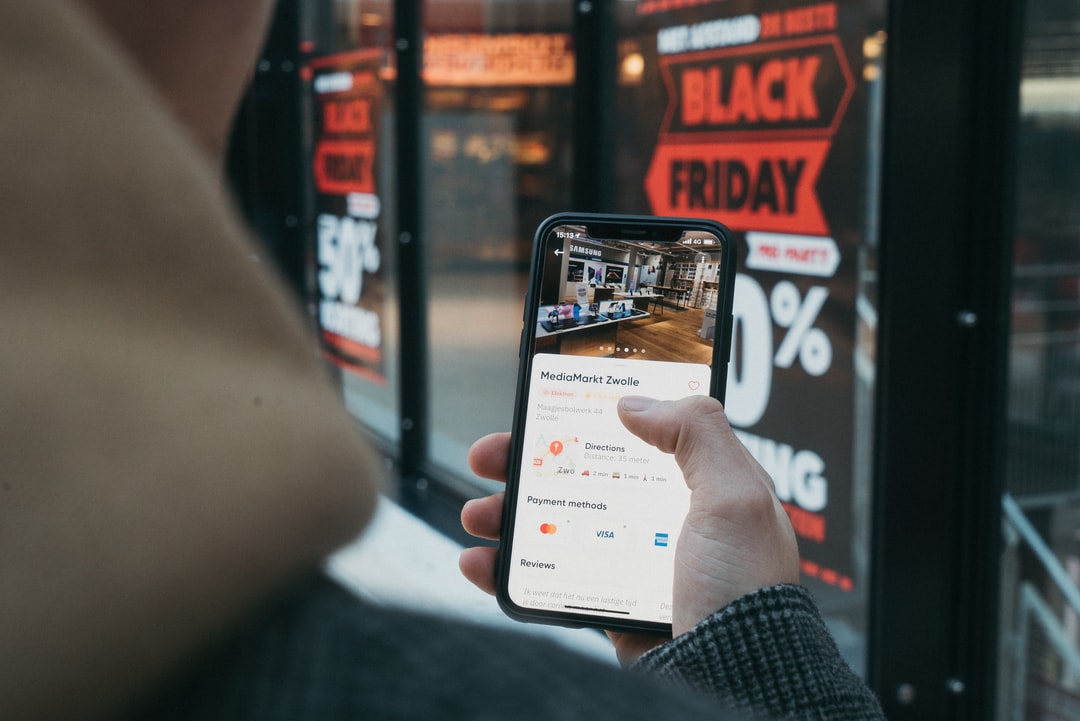 So, what do marketers have to do with the sales blitz?
Well, in a broader sense, a sales blitz strategy consists of identifying, qualifying, and engaging a potential customer. As a marketer, your role is to drive traffic to your site and generate and nurture your leads to qualify them for sales conversion.
This is why the marketing and sales team needs to work in tight coordination to maximize the effectiveness of the sales blitz.
A sales blitz can also be used when you have to inform the market about any newly launched products or services.
Read also: Sales Quota 101: What It Is and Why It Matters to Your Business
The Importance of Sales Blitz
Having a sales blitz strategy in place allows your sales team to focus all their efforts on a single task.
This helps them collaborate better as all their efforts are directed towards achieving a specific goal. This, in turn, improves the sales performance of the company.
Moreover, preparing a sales and marketing blitz helps you upskill and train your sales professionals in a given task under the sales process. It targets a pre-defined segment of your market, and a single, consistent message is promoted to achieve your specific goals.
They ultimately put their best skills into action in well-defined ways. This also helps improve their competency and expertise further.
Moreover, developing your sales reps' skills in a single task allows you to track their performance better, as you can accurately measure whether they are going in the right direction or not.
Read also: 10 Things to Ensure Your Sales Playbook is Crazy Good
What Does a Sales Blitz Look Like?
So, how does a sales blitz work? Here's an example.
Let us assume that you manage a sales team that has 10 members. Off late, you have been feeling frustrated as the team has been underperforming.
With the exception of one or two new clients every month, the team has generally been unsuccessful in acquiring more customers. As a result, you decide to create a sales and marketing blitz for your salespeople.
You decide to focus on a single geographical location, let's say Chicago, United States, and ask your team to direct their sales effort toward acquiring new customers from that region only.
At this point, the marketing team will direct their efforts to help attract and generate leads from the specific location and push them further down the pipeline.
Once those leads are qualified, sales teams need to focus on converting them into customers.
Before your sales team starts following up with the leads, you need to train them on the best ways of doing it.
Hence, you spend a day or two practicing the different methods by which sales reps can approach a potential customer, including cold calling, drafting different types of emails, and creating new website or social media forms and landing pages to gather customer information.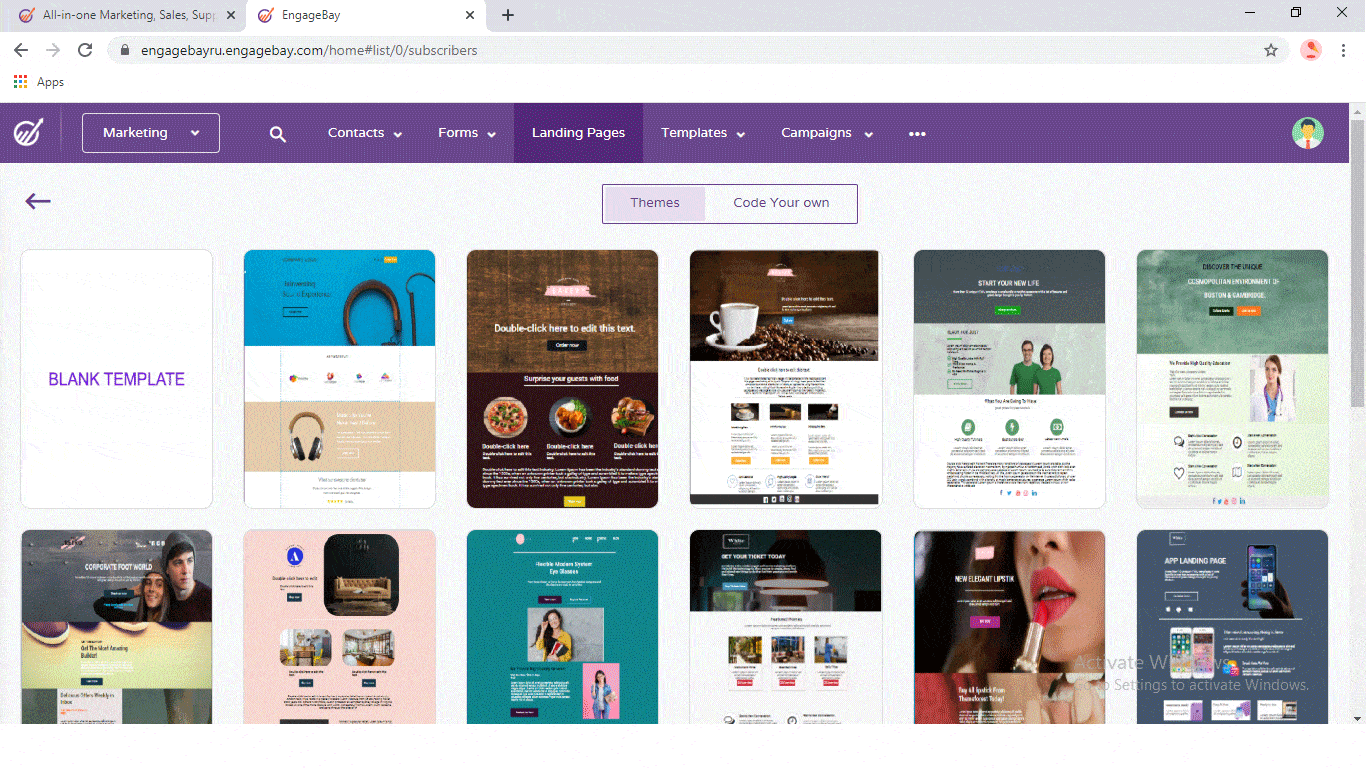 The best approach is to divide the sales team into smaller groups, with each group focusing on specific tasks such as sending emails, making calls, and collecting details from the forms.
At the end of the day, you meet the sales reps, either as a team or individually, to discuss their progress. The meetings will help you understand how many leads have been contacted, how many got converted, and what can be done better.
This is what a sales blitz looks like. You train the team to perform specific tasks and direct their efforts towards a single goal. This way, you have not only managed to acquire more clients but also improved the competencies of your team.
At EngageBay, we usually run blitz campaigns around special days like the 4th of July, Black Friday, and Christmas.
Read also: MEDDIC Sales Methodology: What Is It and Why You Need It
How to Create a Successful Sales Blitz Strategy?
Here are a few tips that will come in handy for creating a winning sales blitz strategy.
#1. Plan for the Long Term
While creating your blitz campaign, you need to be clear on what the company wants to achieve in the long run. This is essential for both the sales and marketing teams to be on the same page.
Sales planning of this kind will help you mobilize resources towards a specific goal, helping you save time and improve efficiency.
Moreover, long-term planning allows you to determine the various targets that need to be achieved, when to achieve them, and how.
It can also help you understand how many blitzes you can have in your annual calendar and how often the team should meet to discuss the changes to be made to the blitzes.
Read also: What is Sales Planning? Tips & Downloadable Templates for Beginners
#2. Define Your Target Market
A successful marketing blitz has a defined target audience from a specific location. It doesn't include all prospects or leads that come your way.
Your target audience needs to be specific in terms of their age, occupation, spending habits, preferences, and other factors. Since a sales blitz strategy involves focusing on a single geographical location, you can start by understanding where most of your customers come from.
For instance, if your target market is North America, find out in what part of North America they live. If your clients live in Los Angeles, for instance, then you should design your sales and marketing strategies accordingly.
Read also: Professional Goal Examples To Build A Dream Career
#3. Create Great Content for Your Blitz Campaign
Once you have determined your target audience, it is time to create content that can serve to attract a lot of attention in a short span of time. You need to decide what kind of promotional content to use to create awareness among customers about your products.
These content pieces can be in the form of sales pitch decks, customer success stories, flyers, brochures, digital ads, and social media posts that can help build hype around your brand.
You want people to be interested enough in what you have to say so that they will take action and buy something from you or sign up for a free trial of your product or service.
One of the most important parts of your sales blitz is the landing page that your prospects land on. If you have a poor landing page, you will lose leads, and if your landing page is well designed, you can increase your lead quality dramatically while also increasing your conversion rate.
The best way to design a great landing page is to use a tool like Unbounce, Instapage, or EngageBay. You can easily build custom landing pages using marketing tools like these, and you should also use the same tool to create multiple variations of the same landing page for testing and optimization.
You should also consider using an exit-intent pop-up or an in-line form on your website or blog to capture leads.
👉Learn from the top sales page examples and elevate your sales strategy – find out more in our expert guide! 💪
Read also: You Understand What Strategic Selling Means? It Is Not What You Think
#4. Get the Sales and Marketing Teams Up to Speed
When you're ready to launch your sales blitz, the first step is getting your sales and marketing teams on board.
Marketing has to be prepared to generate leads and create awareness of the campaign, while sales needs to be able to close sales and deliver value in a short period of time.
That means both sides will need a clear understanding of what's happening, how they can contribute, and how they'll benefit from participating in this initiative.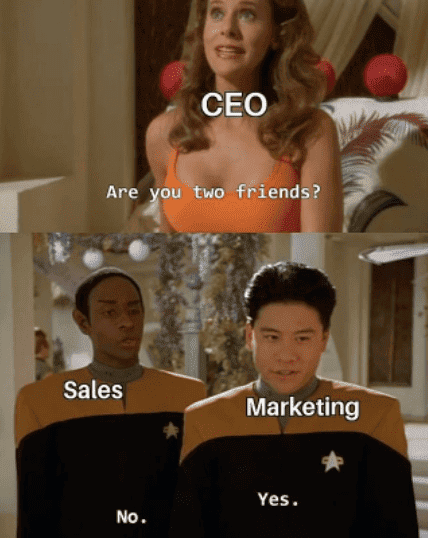 In order to prepare them for success, you need to make sure they understand the following:
What is a Sales Blitz – Explain how it works and why it's important. Make sure they understand that this isn't just another campaign; it's an urgent effort that requires their full participation.
Why Now – Explain why this particular product or service needs immediate attention now more than ever before (for example, new competition or an upcoming product/feature release). This will help them see that there's no time to waste when it comes to making a decision about whether or not this product is right for the prospects or leads.
Want to elevate your sales performance? Uncover the top sales analysis techniques in our extensive guide!
#5. Recap and Reflect
Once the sales blitz campaign is over, it is time to look back and reflect. You should be able to answer questions about what worked well and what didn't and the areas that need improvement.
The success of the campaign can also be measured using metrics such as how much of a sales pipeline was generated by the sales blitz, the click-through rate of your sales emails, and the lead-to-opportunity conversion rate for the campaign.
Boost your sales success with the ultimate sales analysis techniques – dive into our in-depth guide today!
Wrap Up
With a sales blitz, your company can achieve its goals quicker, as all the team's efforts are directed towards a single objective.
As a result, all the sales and marketing team members are on the same page and know what they need to do to accomplish the goals.
Besides, blitz campaigns enable targeted training and upskilling of your sales teams, ultimately affecting your team productivity and increased revenue.
If you'd like to try a software tool that can help you replace a bunch of marketing and sales tools, try EngageBay for free today.
Unlock the secret to successful sales through efficient lead management. Check out our extensive guide to learn how.