Shopping around for a CRM can get overwhelming, especially when you consider just how many options there are. It's not surprising that the CRM market is booming — what with the rise of small businesses and startups.
Occasionally, what you get in one Customer Relationship Management (CRM) software as a paid feature is a free tool in another, what works for one team doesn't work for another, and so on.
In today's blog, we'll take a look at Copper — a CRM system designed for and recommended by Google.
While Copper CRM is an excellent tool for users requiring direct integration with Google Workspace, it has a lot of disadvantages: there are other platforms with better features and lower pricing.
So, in this blog post, we are going to explore in detail Copper CRM pricing, features, and three top Copper CRM alternatives:
EngageBay
HubSpot
ActiveCampaign
Happy reading!
What is Copper CRM?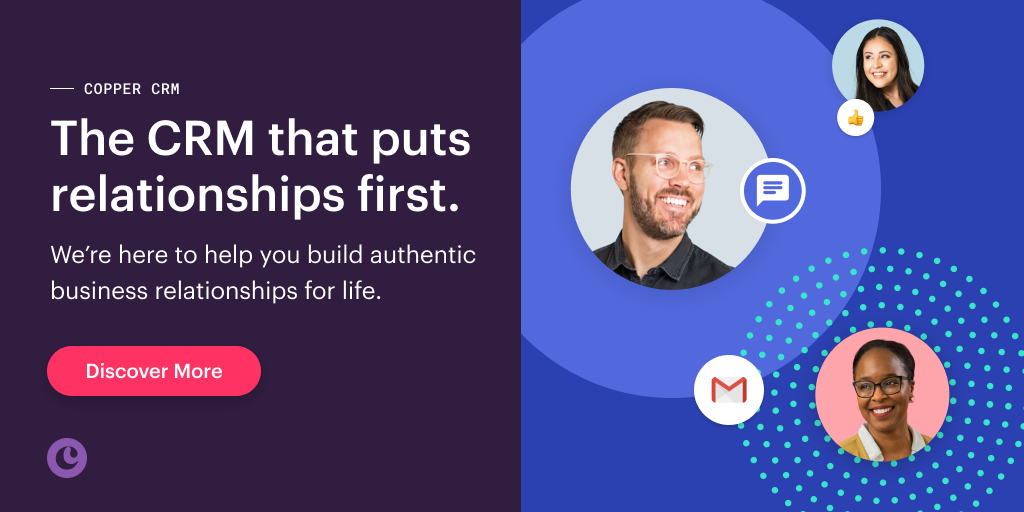 Copper CRM (formerly ProsperWorks) is a tool mainly focused on automation and Google Workspace integration. The platform offers features such as email templates, task automation, meeting scheduler, and deal management.
Many businesses value its ease of use and simplicity, especially in the onboarding process. Copper caters to a niche user audience: companies that work entirely on Google Sheets and Google Calendar.
Essentially, when you use Copper, you're not setting up something new — you're just boosting your existing tools.
Copper CRM: Pros & Cons
To be honest, Copper CRM has a lot of great features, but it's not perfect. Take a look:
Pros
G-suite compatibility: As we mentioned, businesses that want Google Workspace-related software will find Copper very useful. This includes G Suite applications like Google Forms, Google Sheets, Gmail, Google Drive, and Data Studio.
Automation: Copper gets rid of all the manual data entry. When you open your inbox, it will offer suggestions for adding email contacts. It can even populate contact fields from email signatures, social media profiles, etc. Copper finds new opportunities, schedules tasks to your calendar, and sets reminders.
Ease of use: Copper is simple, intuitive, and easy to use. The neatly structured dashboard allows easy access to quick actions like Activity, Reports, Tasks, and Emails. In fact, you can directly access Copper through Gmail. It appears as a handy sidebar in your inbox and suggests actions for every mail.
Custom reporting options: Copper CRM allows you to generate reports as per your needs. You can use the drag-and-drop report builder to input and customize your data. You can also templatize your reports to track your past activities, email status, leads, and prospects.
Cons
Lack of additional features: A lot of the basic CRM tools that are offered by other competitors, such as EngageBay, are paid features in Copper. This can be an obstacle for growing teams with evolving CRM needs.
Inflexible integrations: Copper has never claimed to work with anything other than Google. This poses a problem for any company that has a fragmented database. If you host your emails on Outlook, then Copper CRM won't be the right fit for you.
Inflexible pricing: Copper pricing is inflexible because many advanced features are available in paid plans. Unfortunately, Copper doesn't have a pay-as-you-go option. This means that you will probably end up overpaying for services you don't need or use.
Read also: 12 Best Cloud-Based CRM Software for Small Business
Copper CRM Pricing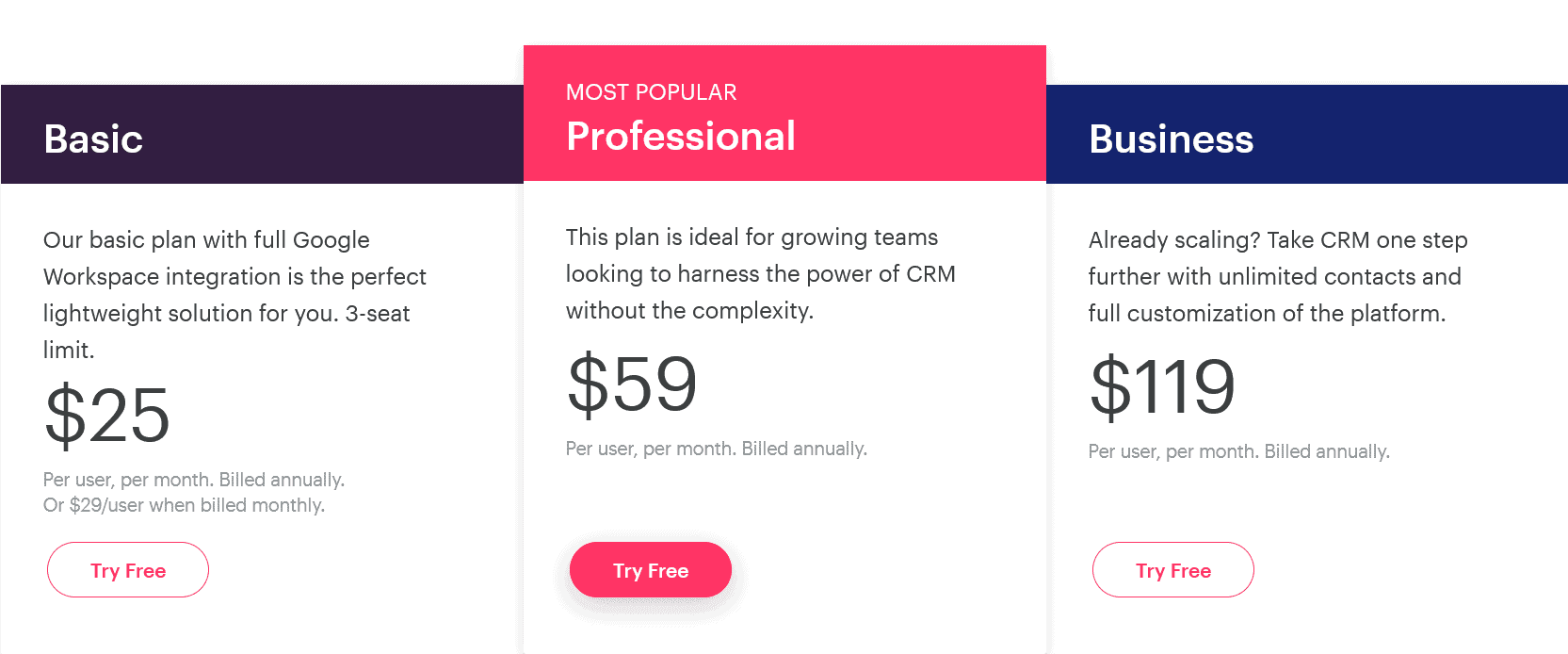 If you decide to become a paid customer, Copper offers three pricing plans: Basic, Professional, and Business.
We'll go over each Copper pricing plan and what you get in each in detail below.
Basic
The Basic plan includes the following features:
Maximum 3 seats
2,500 contacts
Chrome extension and Google Workspace
Calendar sync
Gmail sync
Project management
Multiple pipelines
Team collaboration
Single sign-on integration
10 custom fields
Legacy reports
If billed annually, you pay $25 per user per month. If billed monthly, the price comes to $29 per user per month.
According to the website, the Basic plan is built for those who are just testing out new CRM. It's also suitable for teams that simply want to migrate their Google spreadsheets onto a common database.
Professional
Next up is the Professional plan, which is Copper's most popular. You get all features included in the Basic plan, plus:
No maximum seats
15,000 contacts
Google Data Studio integration
Unlimited bulk email templates and sends
Additional integrations with Mailchimp, Hubspot, Slack, Zapier, and more
Custom dashboards
Activity reporting
Report templates
Report sharing
Unlimited custom fields
Team permissions
Multi-currency options
The Professional plan costs $59 per user per month when billed annually. There is no monthly billing available. This pricing plan is suitable for growing teams.
Business
The final pricing plan is Business. It is billed at $119 per month per user, annually. As with the Professional plan, there is no monthly billing available.
In this plan, you get everything in Professional plus a few additional features, such as:
Unlimited contacts
Email sequences
Custom integration options
Sales insights
Goal tracking
Leaderboards
The Business plan is for teams and companies that are already familiar with the ins and outs of CRM. This pricing plan offers full customization options and unlimited contacts — suitable for an established business.
As you can see, Copper pricing caters to businesses at different levels of growth.
Read also: 9 Best Sales CRM Tools for Tracking Lots of Leads
User Reviews of Copper CRM
Let's take a look at a few user reviews of Copper CRM, and the issues Copper CRM users have pointed out: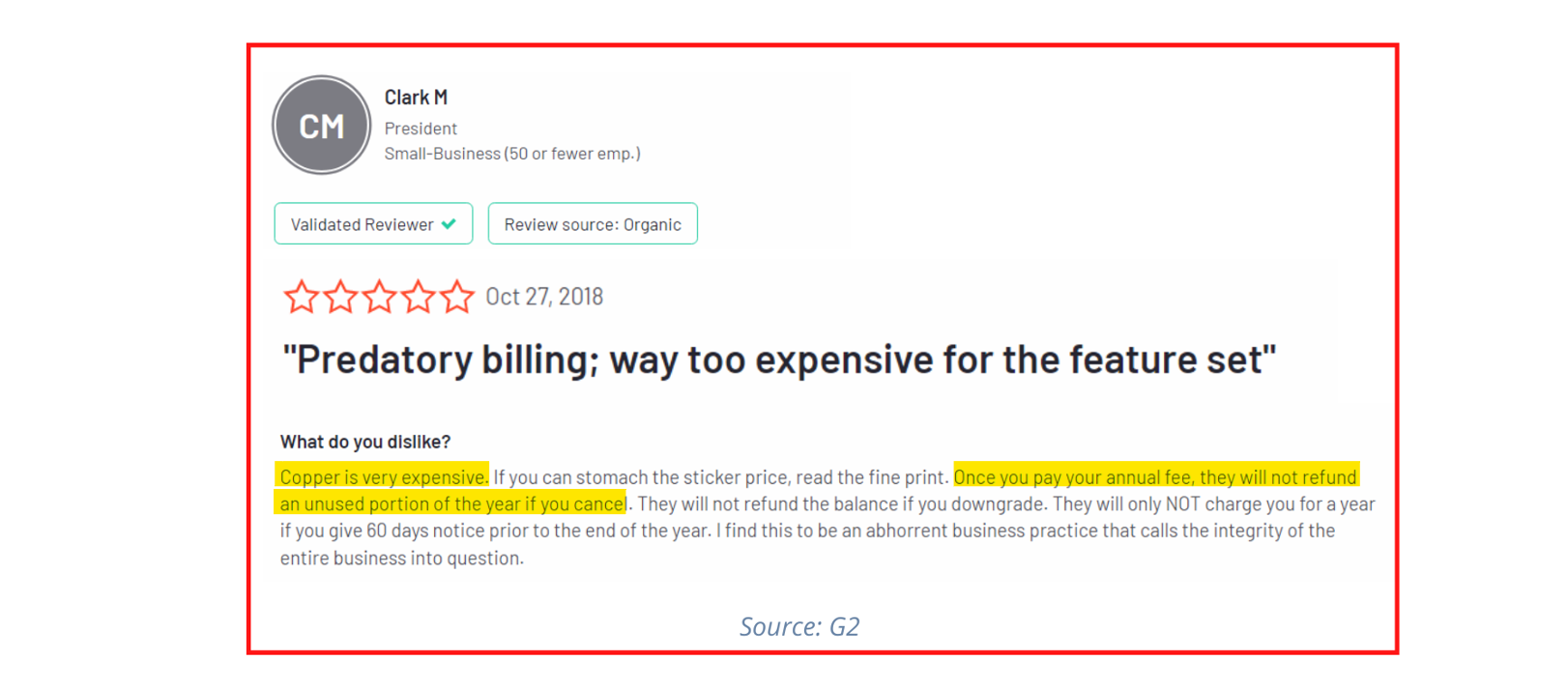 3 Fantastic Copper CRM Alternatives for Small Businesses
If you've heard of this CRM, then you've also heard of Copper's competitors. We would be remiss in not mentioning some good alternatives to Copper CRM that offer similar features at different price points.
In this section, we will look at three Copper CRM competitors and their pricing plans in detail: EngageBay, Hubspot, and ActiveCampaign.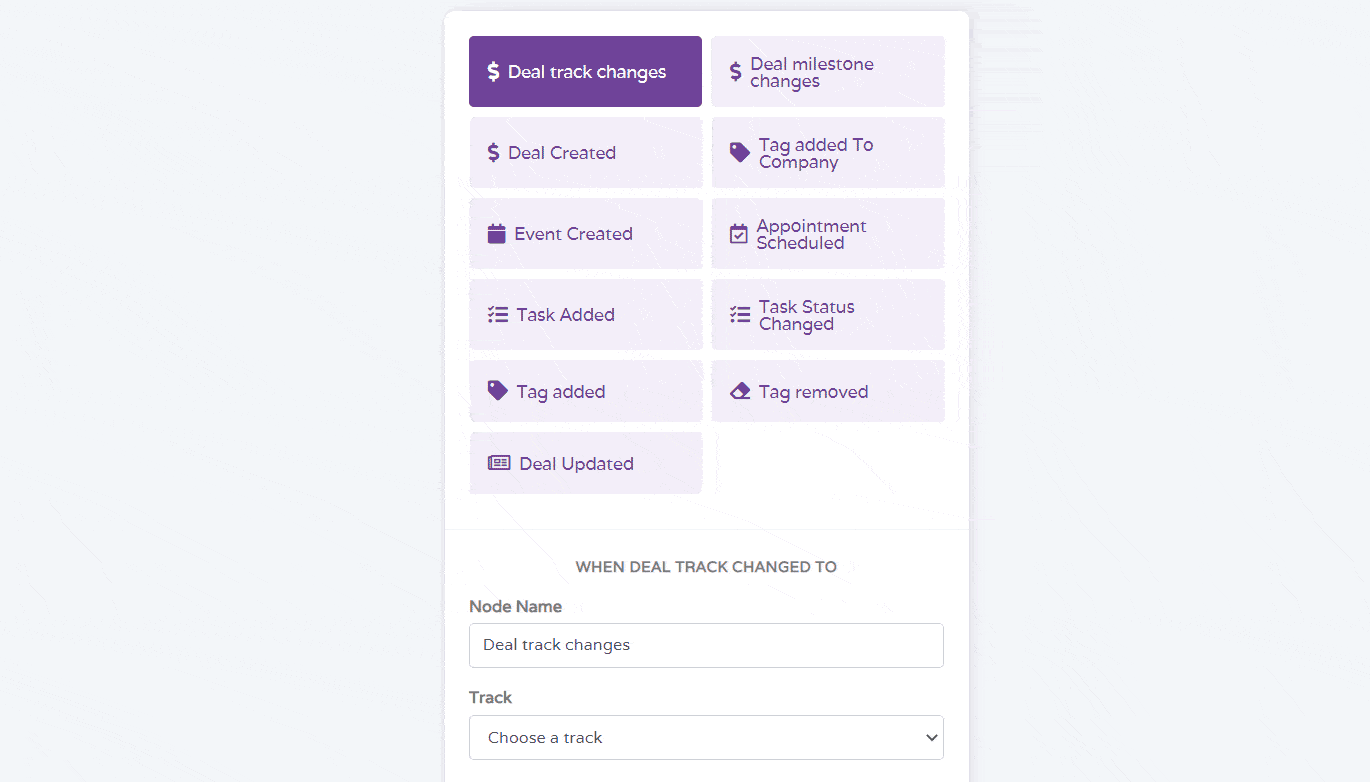 Simply the most affordable alternative to Copper CRM is EngageBay.
EngageBay is an all-in-one marketing, sales, and customer support software, with integrated CRM. It offers:
Service Bay – For customer service and experience
CRM & Sales Bay – For sales process automation and project management
Marketing Bay – For marketing and product teams
All-in-One Suite – For all business needs in one place

Since we're talking about CRM, we'll focus on the All-in-One Suite.
Features & Pricing
EngageBay offers four pricing plans across its products: Free, Basic, Growth, and Pro.
Free
The free plan costs $0, which means that it is free forever. The features included are:
500 Contacts
1,000 Branded Emails
Email Marketing
Autoresponders
Email Broadcast
Sequences
Lead Grabbers
Landing Pages
CRM
Helpdesk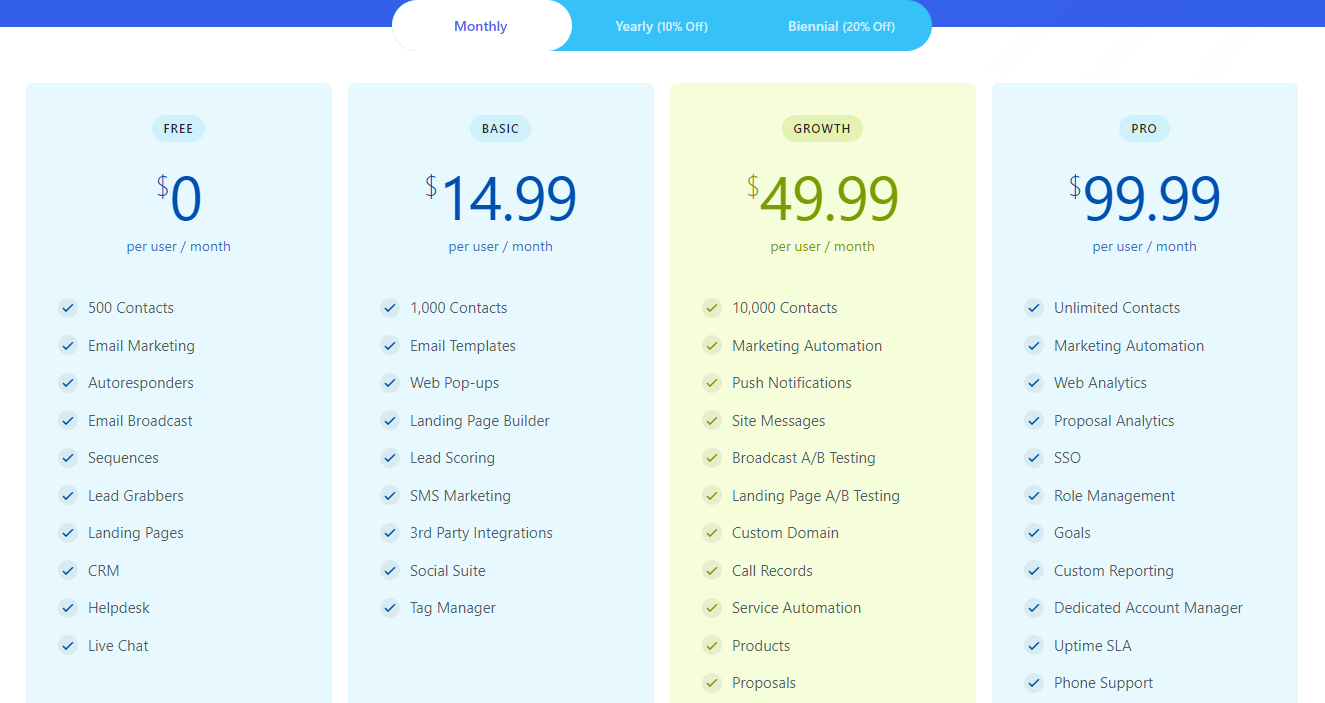 Basic
The Basic plan costs $14.99 per user per month, billed monthly. If billed annually, it costs $13.49 per user per month. The 24-month pricing plan would give you a discount of 20% and cost only $11.99 per user per month.
The Basic plan includes all features of the Free plan, plus:
1,000 Contacts
3,000 Branded Emails
Email Templates
Web Pop-ups
Landing Page Builder
Lead Scoring
SMS Marketing
3rd Party Integrations
Social Suite
Tag Manager
Growth
The pricing plan costs $49.99 per user per month, billed monthly; $44.99 per user per month, billed annually; $39.99 per user per month, billed biennially.
It includes all features of Basic, plus:
50,000 Contacts
25,000 Branded Emails
Push Notifications
Site Messages
Broadcast A/B Testing
Landing Page A/B Testing
Custom Domain
Call Records
Service Automation
Products
Proposals
Pro
The pricing plan costs $99.99 per user per month, billed monthly; $89.99 per user per month, billed annually; $79.99 per user per month, billed biennially.
You get all the features of Growth, plus:
Unlimited Contacts
50,000 Branded Emails
Marketing Automation
Web Analytics
Proposal Analytics
SSO
Role Management
Goals
Custom Reporting
Dedicated Account Manager
Uptime SLA
Phone Support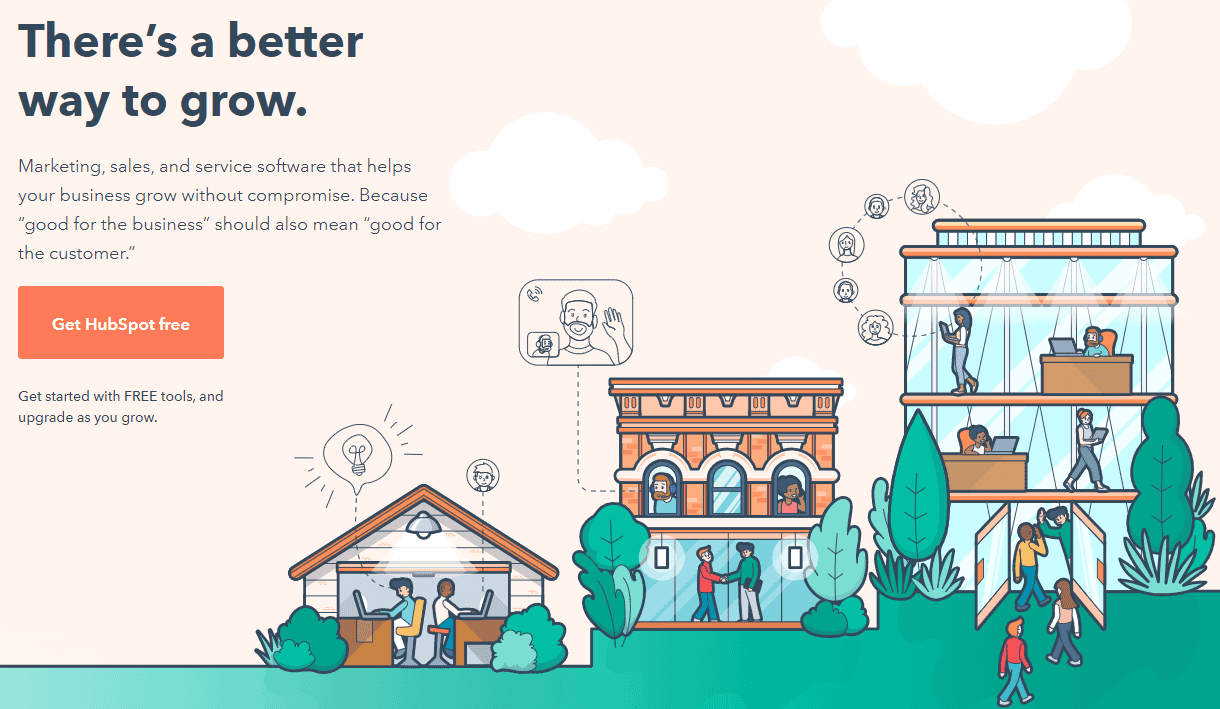 HubSpot offers businesses a complete CRM and marketing solution. It's a very well-known brand, especially in the CRM marketplace. However, for all that it offers, its pricing plans are not at all small business-friendly.
HubSpot does offer a free CRM with tools such as contact management, emails, forms, etc., but the free version is essentially a centralized Google Sheet. To access all the features necessary for true business growth, you would have to upgrade to a paid plan, and that can cost a lot.
For this blog, we will only focus on the bundle services that HubSpot offers. These bundled services can help save on costs.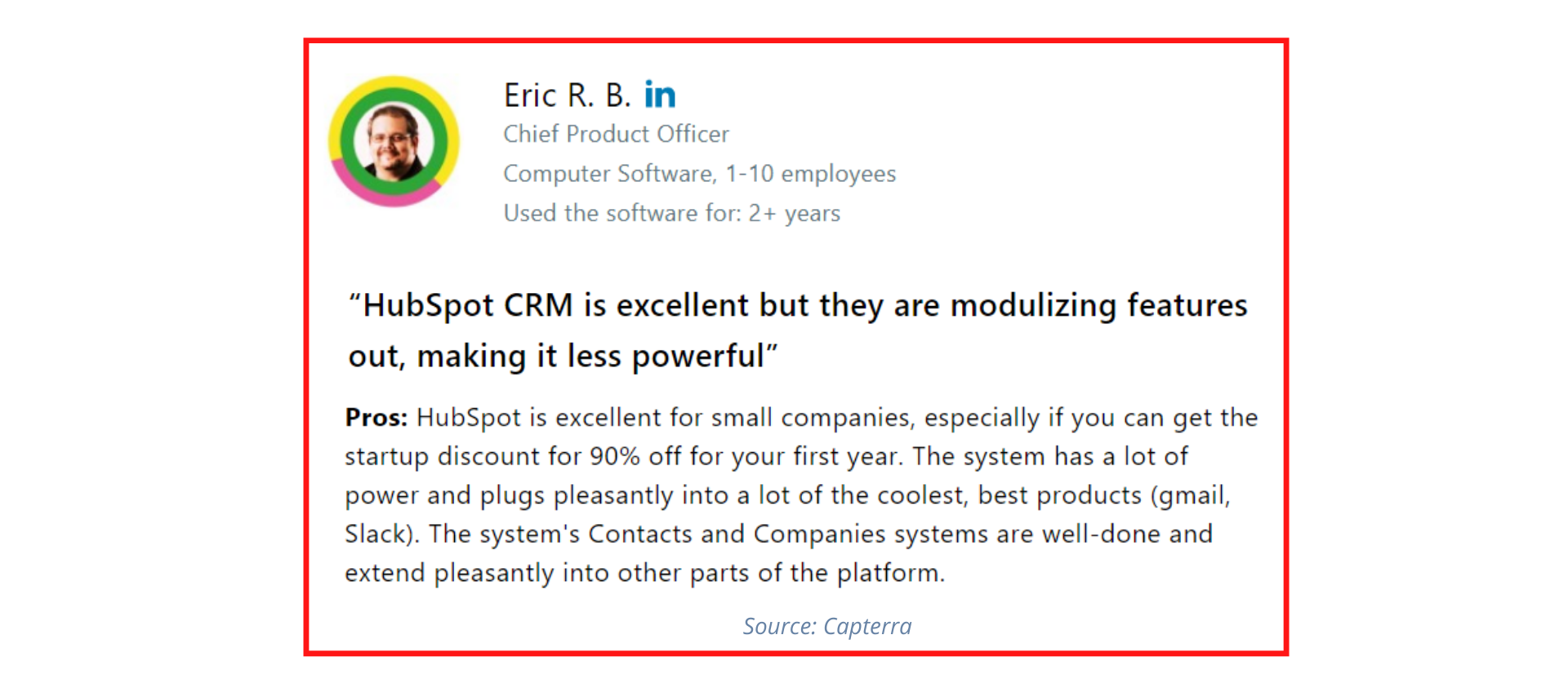 There are three pricing plans to choose from: Starter, Professional, and Enterprise.
Starter
The Starter bundle includes Marketing Hub, Sales Hub, and Service Hub. It costs $50 per month per user, billed monthly, and includes features such as:
Productivity reports
Live chat
Forms
Contact management
Landing pages
List segmentation
Email tracking
Meeting scheduling
Deal pipelines
Ad management
Chatbots
Email marketing

Professional
The Professional plan costs $1,780 per month when billed monthly, and it is a steep rise from the Starter plan's price. This plan includes features such as:
Marketing automation
Website traffic analytics
Automated processes
Quote templates
Product tracking
Task workflow automation
Multiple ticket pipelines
Video hosting & management
Enterprise
This plan costs $5,000 per month when billed monthly and includes the following features:
Single sign-on
Custom funnels
Filtered analytics views
Team goal tracking
Call transcription
User roles
Team goal tracking
Slack integration
Webhooks
Apart from the scary pricing, HubSpot has additional costs.
You will have to pay anywhere from $15 to $90 extra for every user you add to your account. You also can't opt out of their annual subscription, and that's the only option to buy HubSpot.
That is to say, if you'd like to try all the features for a few months, you'll still have to pay for the whole year.
When you factor in all these costs, the platform isn't very sustainable for small businesses.
Of all Copper alternatives, HubSpot is the priciest.
Read also: HubSpot Pricing and Comparison with Other Alternatives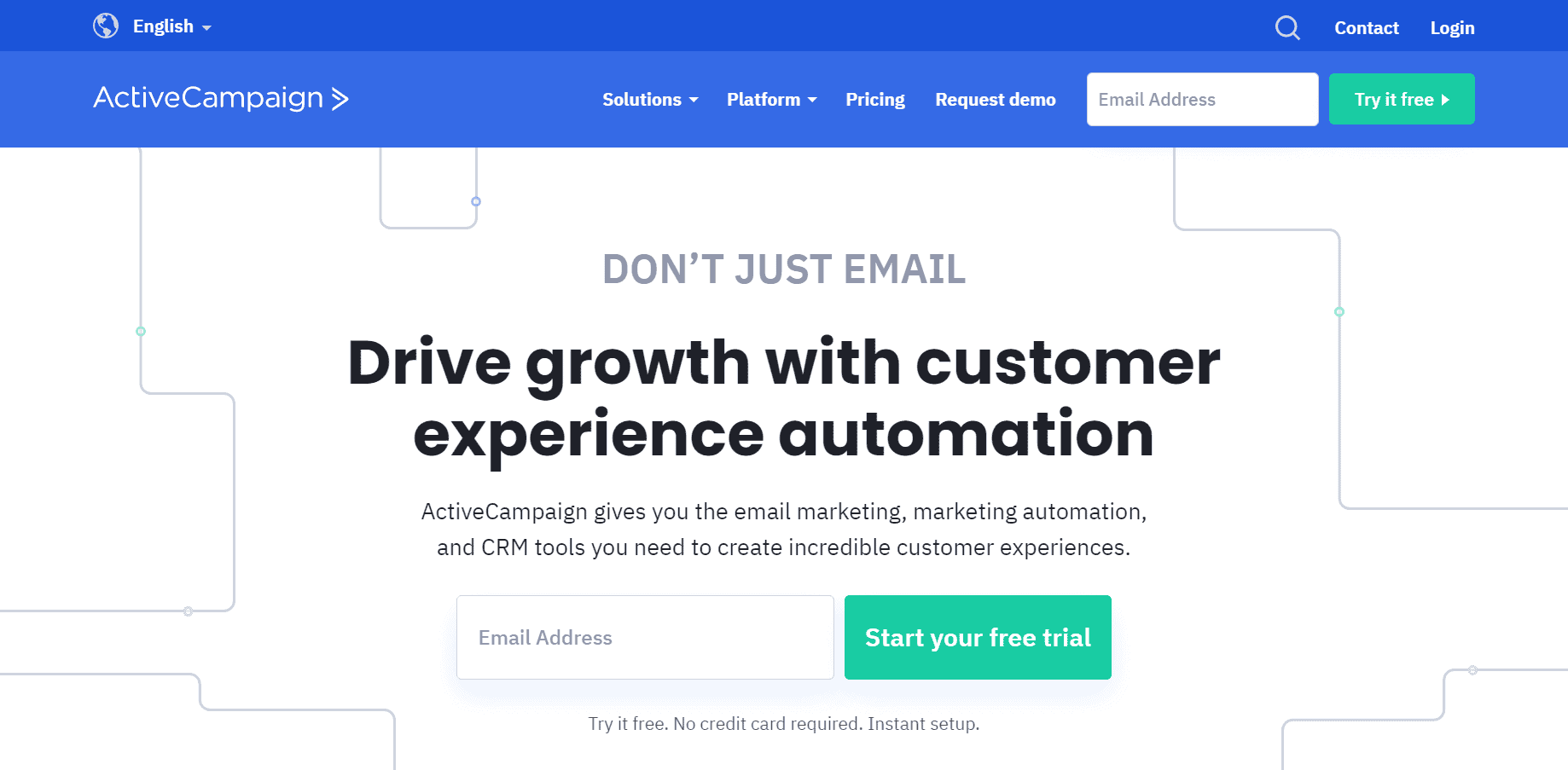 Another excellent alternative to Copper is ActiveCampaign.
ActiveCampaign prices its plans according to the number of contacts your company has. Let's say you need a CRM software for 500 contacts. There are four pricing plans available:
Lite plan: $9 per month
Plus plan: $49 per month
Professional plan: $149 per month
Enterprise plan: Custom-priced
For 10,000 contacts, you get:
Lite plan: $139 per month
Plus plan: $229 per month
Professional plan: $339 per month
Enterprise plan: Custom-priced

Here are the features you get in each plan.
Lite
Marketing automation
Lead management and tracking
Campaign reporting
Automation recipes
Segmented outreach
Plus
Sales automation
Customizable sales pipelines
Lead scoring
Landing pages
Conditional content
Deal assignment
Professional
Sales engagement automation
Win probability
Sentiment analysis
Dedicated onboarding
Conversion reporting
Enterprise
Custom sales reporting
Contact enrichment
Custom objects
Social data enrichment
Phone support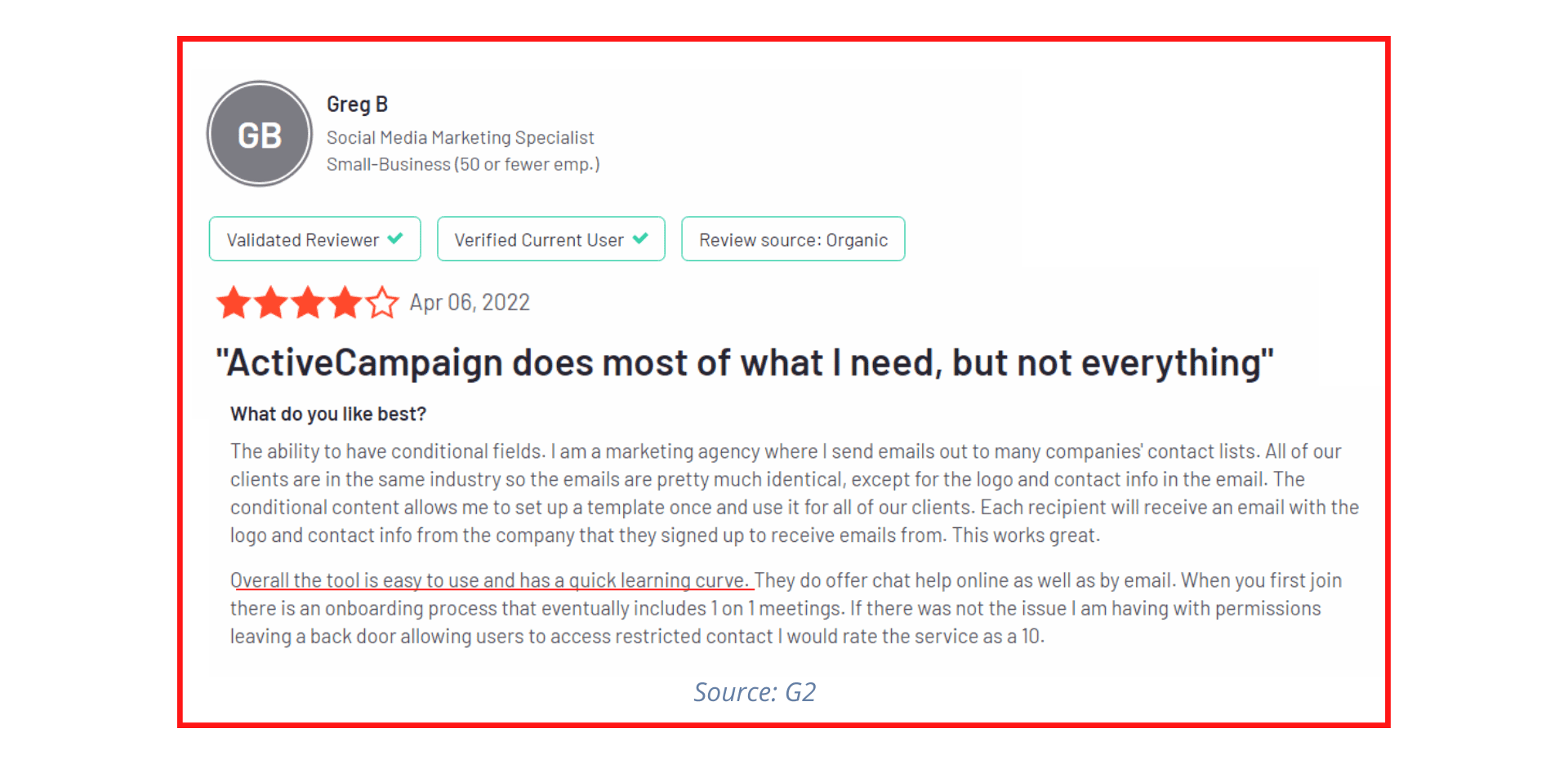 Compared to Copper pricing, ActiveCampaign offers more value, with extra features and more integrations.
Read also: 12 Sales Database Tools and Their Best Features
Conclusion
Using a CRM software for your business is a wise commitment to make. However, it is best to try out a product before you sign a payment contract.
Most marketing automation and CRM products don't come with a free trial, and the ones that do usually last only 14 days.
Two weeks is not nearly enough time to understand a comprehensive platform, its features, and its drawbacks. If you discover issues with the software after a month or so, it becomes difficult to make a switch. HubSpot doesn't even pay you back the whole year's subscription fee.
We understand that not all CRMs are built equal. Businesses have diverse needs, and finding the right CRM can be a trial-and-error process.
This is why we feel confident recommending EngageBay as a Copper CRM alternative. You get all the features of a fully integrated CRM system, but you don't have to drain your marketing budget.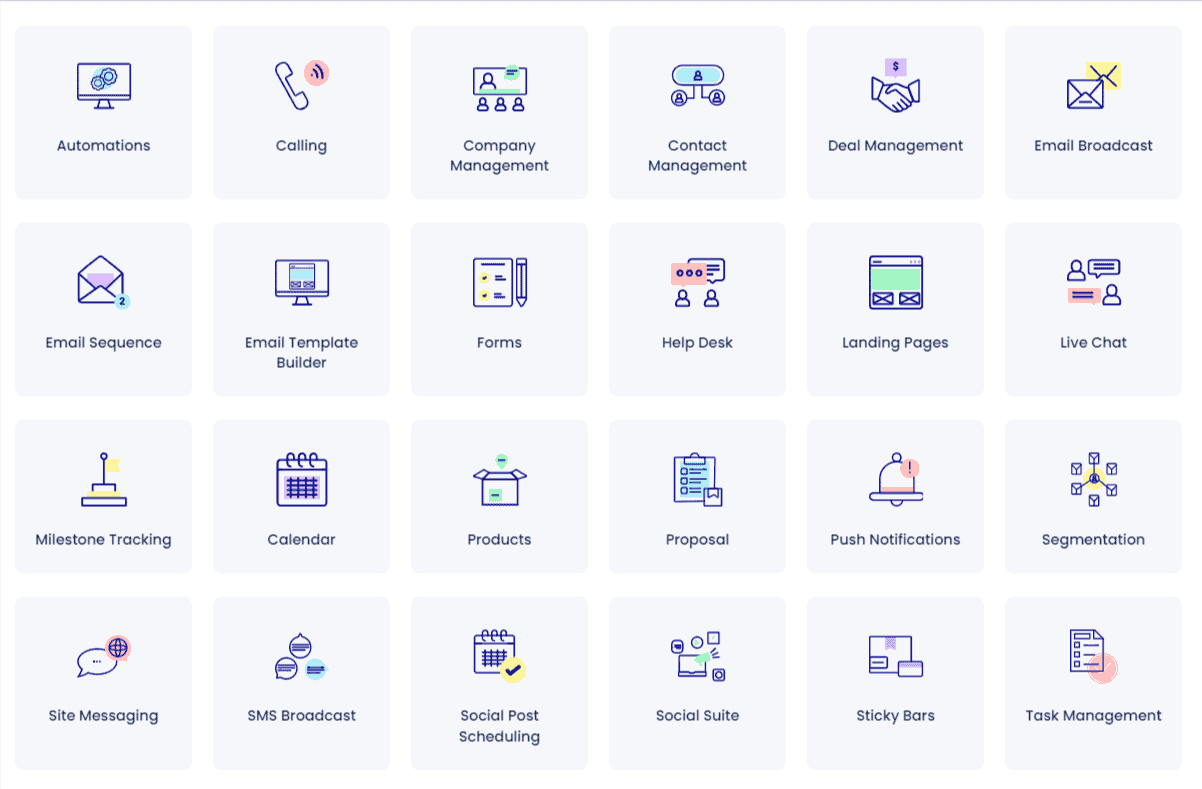 In fact, the software reviews platform SourceForge has featured EngageBay as a category top performer, thanks to plenty of 5-star user reviews.
Take a look here, or just get started today.
Find the CRM automation software that's perfect for your needs. Check out our comprehensive guide to learn more.