You need a CRM, but does it have to be as expensive as SugarCRM?
No, it certainly does not!
In this blog post, we'll first examine the SugarCRM pricing and features to help you understand its pros and cons.
Next, we'll look at two SugarCRM competitors, EngageBay and ActiveCampaign, and compare their features and pricing with SugarCRM.
By the time you're done reading, you'll be confident about picking a CRM solution that matches your small business budget.
Let's get started!
What Is SugarCRM?
This software was launched in 2004. The California-based company used to call the product only 'Sugar' earlier, but that was when there weren't so many CRM software in the market.

SugarCRM offers all the features you'd come to expect from CRM software, including social CRM, mobile app, collaborative features, customer support, marketing campaigns, automation, and reporting.
SugarCRM amassed two million active users by 2017 and continues to grow well. Some of its high-profile clients include Tetley, Tyson, Star2Star Communications, Act Enviro, and Sennheiser.
SugarCRM Features
So, what does SugarCRM offer? Let's look more closely.
Predictive lead scoring: You're looking for more qualified leads, but finding the time to do so yourself is hard. SugarCRM has automation-driven predictive lead scoring that will identify more marketing-qualified leads or MQLs.
Multi-channel marketing: SugarCRM promises multi-channel marketing options such as predictive analytics, social media engagement, and email marketing for both inbound and outbound purposes.
Form builders: Do you want to send an email that shines or build a landing page that converts? SugarCRM has a free form builder that also works for making opt-in forms and other types of forms. The form builder is drag-and-drop type.

Lead interest analysis: Which leads are the likeliest to convert? With lead interest analysis from SugarCRM, which uses AI, you'll know.
Data reporting: SugarCRM has Advanced Analytics within its Sugar Market that provide BI-level reporting.
Sales predictions: What will your company's sales look like over the next month or even further out? The SugarCRM AI known as SugarPredict will tell you.

Full customer records: From the moment you log customer information into SugarCRM, it begins creating a historical database on that customer, including their past and present interactions with your sales staff.
Automated data-logging: Your sales team will appreciate having more spare time to focus on selling when SugarCRM logs data using automation workflows.
Subscription accounts: Keep your audience subscribed now and in the future by using subscription support.
Call routing: For customer service reps, you can route all incoming customer service calls to other members of the team so reps only tackle the issues pertinent to them and their skillsets.

Compliance: Do you worry about staying compliant with GDPR and other regulations? SugarCRM can help you.
Mobile support: SugarCRM has a mobile app, so you can take your marketing or sales tasks with you no matter where you have to travel for work (or pleasure).
SugarCRM Pricing
You're probably wondering how much SugarCRM costs. Here's a breakdown of SugarCRM pricing.

Sugar Enterprise
SugarCRM plans are quite expensive. Take Sugar Enterprise, for example. This plan is for "highly-tailored, on-premises CRM applications" and costs $85 a month for three users when billed annually.
You gain access to more features, among them four support-authorized contacts, SugarCRM Support Portal and phone support, accelerated support SLAs, SQL-based reporting, and SugarBPM advanced workflows.

Sugar Serve
For growing companies looking for greater customer service and support, the Sugar Serve plan is the right fit. It costs $80 per month for three users when billed annually. The added features are phone support, 60 gigabytes of file storage, and two sandbox instances.
Sugar Sell
As the name implies, Sugar Sell is the plan geared towards sales reps. Its price is also $80 per month for three users when billed annually.
Sugar Market
The last plan from SugarCRM is Sugar Market. As you guessed, this is their marketing plan. You can create unlimited landing pages and emails, but this plan costs $1,000 a month for 10,000 contacts.
The Downsides of SugarCRM
SugarCRM is a nice platform to help automate a lot of business tasks, but it comes with quite a hefty price tag. Take a look at all the cons of SugarCRM:
High Prices
The $52 a month plan from SugarCRM could be cheaper, especially for a plan that's designed for small businesses.
As you'll recall from the last section, most of the plans are capped at only three users per account. If your small business has six people and you want to use the Sugar Professional plan, it's $104 per month.
Although SugarCRM is a comprehensive tool–as it rolls marketing, sales, and customer service into one–a three-figures-a-month CRM can just drain the entire marketing budget of small businesses.
Hard to Use
Users have complained about many interface issues within SugarCRM.
Some of these are rather benign things such as the lack of colors in the software. Others have said that using certain features such as launching a marketing campaign is far harder than it should be.
Slow Speeds
CRMs are supposed to simplify your day-to-day working life. If you have to wait for your CRM to load or operate tasks and functions, that sort of defeats the purpose of having one, right?
Yet, users have complained that SugarCRM is rather slow.
SugarCRM Customer Reviews
Let's take a look at a few user reviews, shall we?



Lower-Priced SugarCRM Alternatives: Which Is Best?
Have you decided that SugarCRM pricing is too high for your startup or small business needs?
You're not alone!
In this section, we talk about two SugarCRM competitors that won't break the bank. These are EngageBay and ActiveCampaign, and here's what you need to know about them.
Related blog: Best CRM Functionalities: Zoho, HubSpot, and EngageBay compared
EngageBay
Founded in 2017, EngageBay is an all-in-one sales, marketing, and customer support software with integrated CRM, so it's directly comparable to SugarCRM.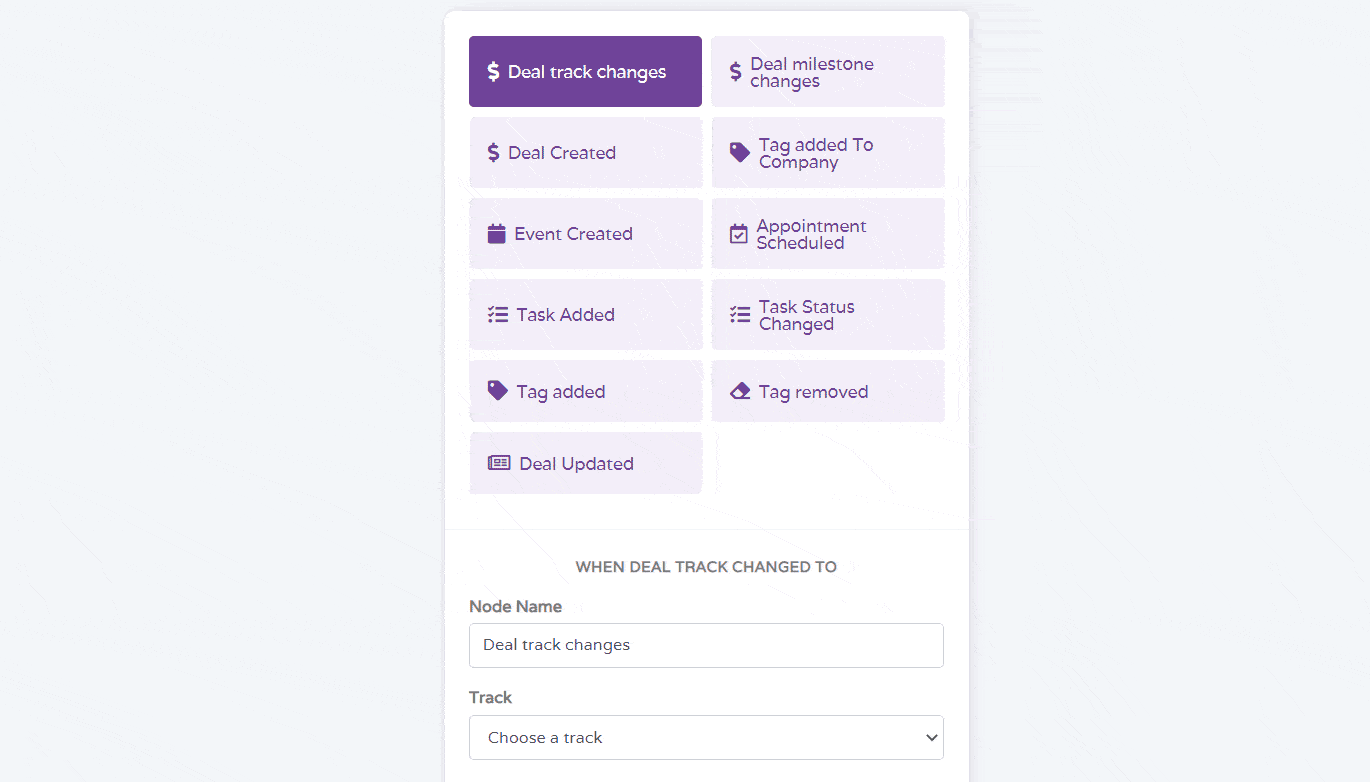 Originally designed as a lower-cost alternative to HubSpot, EngageBay is now a comprehensive, holistic solution for all businesses.
Four years into its launch and 30,000 happy customers later, EngageBay has remained the world's most affordable integrated CRM software.
EngageBay Features
EngageBay has four products: the All-in-One Suite, the Marketing Bay, the CRM & Sales Bay, and the Service Bay. Here is a smattering of features from each Bay:
Marketing automation: Whether you want to segment your customers, track prospects, engage your web visitors, or post to social media, EngageBay's marketing automation features make it all work, and easily so.
Email marketing: Launch your most comprehensive email marketing campaigns yet in EngageBay when you build emails using the drag and drop tool. You can also use templates of emails and personalize them, so your emails appeal to your various audience segments.

Form builder: Building forms and pages in EngageBay couldn't be easier. The drag-and-drop form builder lets you customize the look and feel of all your web forms from the bottom up so they're uniquely yours.
Lead scoring: Segmenting your audience is something that EngageBay's CRM can do for you automatically. You set the parameters of lead scoring and let EngageBay take care of the rest.
360-degree customer view: The incredible 360-degree view you get into your customers as an EngageBay user will help you understand your audience better than ever before. You can track the past communications of your customers and leads, including phone calls, SMS, site chat history, and emails. Your sales team can have full access to this data so they have clear direction when they speak to your prospects and clients.
CRM Telephony: The CRM Telephony is also built-in, so you don't need another app to make calls, record them, or access the call scripts. Do it all from one place, even for international customers.
Live Chat: The free live chat software integrated with EngageBay lets you track chat requests, manage past chats, change the chat category, let your customers figure things out with chatbots, and much more.

Visual deal pipeline: The highly intuitive visual deals pipeline in EngageBay makes it easier to review the progress of all your leads and customers across the sales funnel. Your sales team can see visual predictions of revenues by projects, financial year or quarter, and even for particular sales reps, managers, or project owners.
Reporting: The detailed insights in areas like sales, marketing, and customer service that you can glean from EngageBay's reporting will enhance your small business decision-making. You can even add your own custom metrics to generate business or marketing and sales reports.
EngageBay Cost
Many of EngageBay's features are free, including the integrated CRM and the Service Bay. These remain free forever.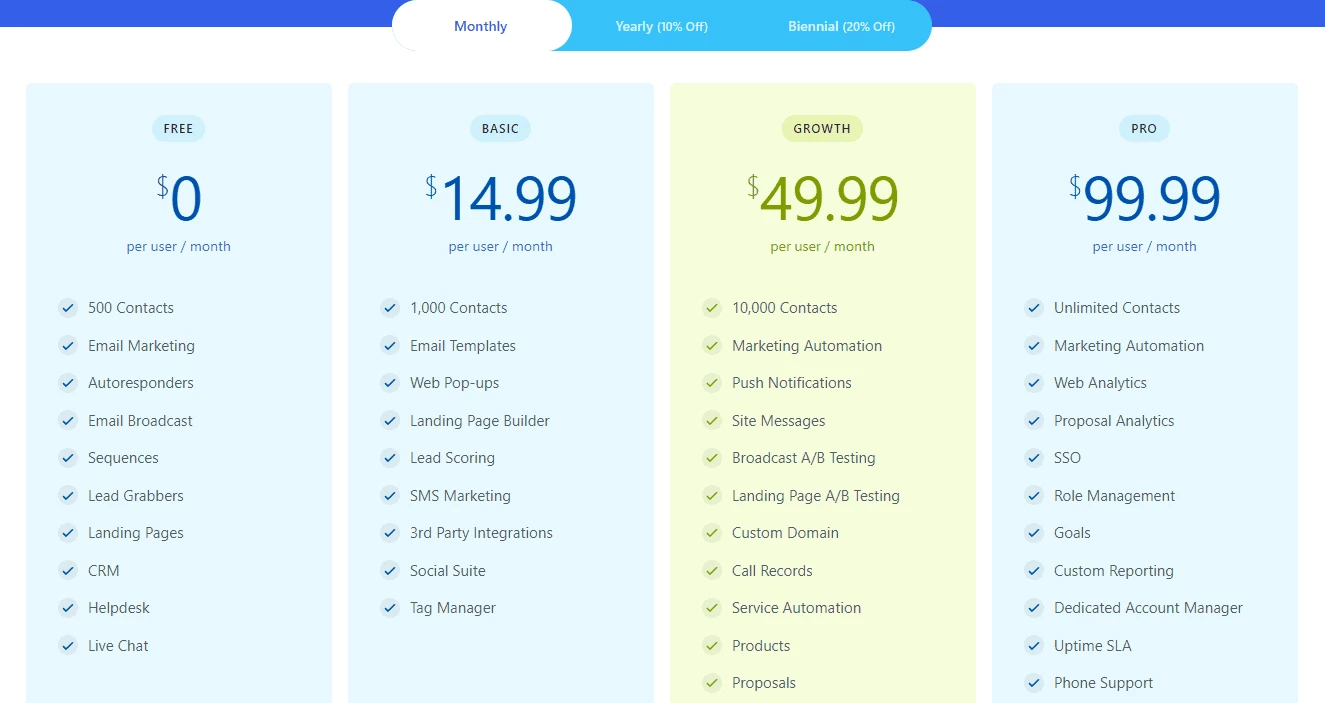 You can also select from a Free plan for the other three Bays. Whichever Bay you pick, the following features are free to use forever:
Live Chat
Helpdesk
CRM
Landing pages
Lead grabbers
Sequences
Email broadcasting
Autoresponders
The paid plans start at $14.99 per month. The most expensive plan, the Pro plan, is $99.99 per user.
The features available in the Pro plan are:
Phone support
Uptime SLA
Dedicated account manager
Custom reporting
Sales goals
Role management
SSO
Proposal analytics
Marketing automation
ActiveCampaign
The second SugarCRM alternative we want to delve into is ActiveCampaign. This cloud software was founded in 2003.
Their solutions are for a large variety of industries, spanning fitness and nutrition, healthcare, nonprofits, hospitality and travel, entertainment and arts, and e-commerce.

ActiveCampaign Features
ActiveCampaign offers a wide range of key features.
Email marketing: ActiveCampaign lets you expand your email marketing campaigns, sending a bevy of email types. Your options include email funnels, triggered emails, email autoresponders, and broadcast emails. Segment your email audience and schedule email sending as well.
Marketing automation: The automation workflows available in ActiveCampaign use standard "if, then" rules that put you in the driver's seat. Your marketing campaigns have never been so hands-off!
Lead segmentation: Continually tracking and scoring your leads can be difficult work, but not with ActiveCampaign. You can create automation workflows to divide your leads into different buckets.
Customer lifecycle data: ActiveCampaign's automations map presents pertinent customer lifecycle data, including historical data.
Sales automation: Separate from the marketing automation features are ActiveCampaign's sales automation. You can still use the same easy automation workflows with "if, then" rules, though!
Contact management: Who is your audience? How many of them are actively engaging versus those who aren't? By automating contact management in ActiveCampaign, your sales processes move swiftly.
Mobile app: ActiveCampaign has a mobile app called Deals CRM that's especially valuable for salespeople. You can change deals (including opening or closing them), call customers, create tasks, assign work, and review your contacts anytime within the app.
ActiveCampaign Cost
How much does it cost to use ActiveCampaign? Their services are priced by how many contacts your small business has.

If your contacts list is small at 500 customers, then the Lite plan starts at $9 per month, the Plus plan is $49 per month, the Professional plan is $129 per month, and the Enterprise plan is custom-priced.
Once you get to 5,000 contacts, now the Lite plan is $79 per month, the Plus plan is $149 per month, the Professional plan is $209 per month, and the Enterprise plan is custom-priced.
Some of the features included in the Lite plan are:
Three users
More than 850 integrations
Over 500 automation recipes
Lead segmentation
More than 125 email templates
Lead imports
Subscription forms
Email builder
Marketing automation
The Enterprise plan boasts these features:
Unlimited users
Free design services
Social data enrichment
Unlimited email testing
Custom domains
Custom mailserver domains
Custom reporting

Read also: What is CRM Automation? Learn All The Basics Here (Guide Blog)
Conclusion
SugarCRM is marketed as affordable, but small businesses can't be spending thousands of dollars a month on marketing software.
Since SugarCRM pricing is not bundled into one package, it may look nice at first. When you do want to use all the features for scaling your business operations, you'll find the costs burgeoning.
Why not try a lower-priced SugarCRM alternative like EngageBay instead?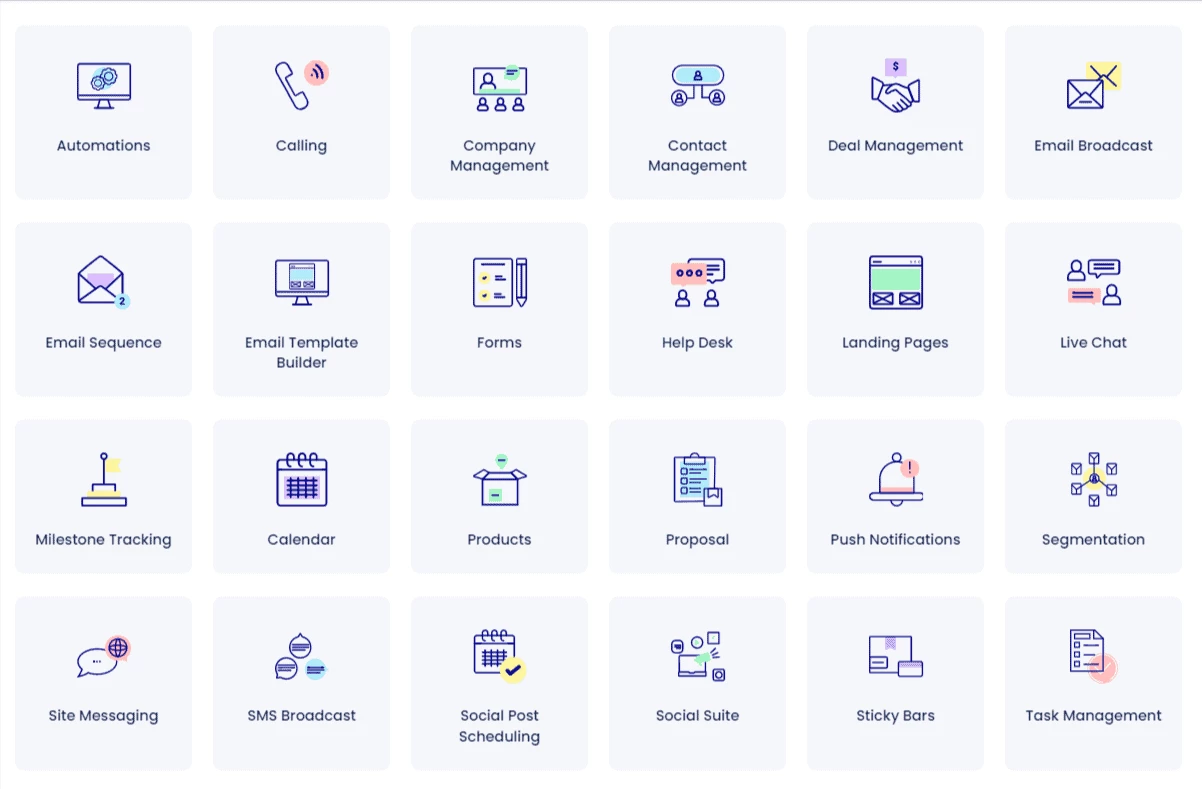 With a clean, appealing interface, lightning-fast operations, and dozens of free features, EngageBay is a great all-in-one marketing solution for small businesses like yours!
In fact, marketing expert Neil Patel loves EngageBay too. Take a look at his top recommendations for marketing automation software here.