As a small business owner, you already have a lot on your plate.
With a limited workforce, managing, supervising, and performing tasks efficiently can be difficult.
This is why you require these tech tools that can automate and make your workflow more efficient.
A McKinsey study has shown that digital business tools have helped companies reduce costs by over 90%.
Small business tools help companies automate administrative tasks, better understand company performance, and address problems before they become serious.
In this blog post, we have compiled a list of small business tools that are light on the pocket and can also help small business owners and solopreneurs run their businesses efficiently.
We'll look at the best in:
CRM tools
Project management tools
Communication/collaboration tools
Social media management tools
Email marketing tools
Customer support tools
All-in-one business tools
Best Customer Relationship Management (CRM) Tools
CRM tools for small businesses help accomplish a range of functions to improve sales.
They help to identify high-quality leads and streamline the sales pipeline, allowing businesses to focus on more productive tasks and save time.
Let's look at some of the affordable CRM software options for your business.

Small businesses can benefit tremendously by implementing EngageBay as their CRM tool.
EngageBay provides an all-in-one CRM platform that helps streamline different departments' functionalities, including marketing, sales, and customer support.
Besides, the pricing is incredible. You can opt for its free-forever plan, which allows you to store up to 500 contacts and send 1,000 emails per month.
And if your contact base starts to grow, you can easily upgrade to its Basic plan for $12.99 per user per month and add more tools to your arsenal.
EngageBay also offers integrations, including accounting software like Xero and Mailgun, e-commerce software like BigCommerce, Shopify, and WooCommerce, and many other tools.
Here's what users are saying about EngageBay –

Features
Segmentation:

EngageBay allows you to categorize your contacts using various filters, helping you easily access them and send highly targeted content.

360-Degree Customer View:

EngageBay enables you to create a separate profile for every contact, which includes their social media profiles, web links, conversation history, and points of engagement. With a 360-degree customer view, you can gain a deeper and more holistic understanding of your customers.

Deal Management:

Using the deal management feature, you can visualize your deals as they progress through the different stages of your sales pipeline. Moreover, the platform uses AI to help identify how much revenue each deal can generate and which deals are likely to fall through.

Contact Management:

Contact management enables you to connect with your customers through various channels, build email sequences, and create a centralized client database that is accessible to all team members.
Pros

One of the key advantages of EngageBay is that it acts as a centralized platform for storing all information and interaction with your customers.
Cons

One drawback can be that it can be expensive if users want to purchase additional email features.
Read also: 5 Free Project Management Software For Creative Agencies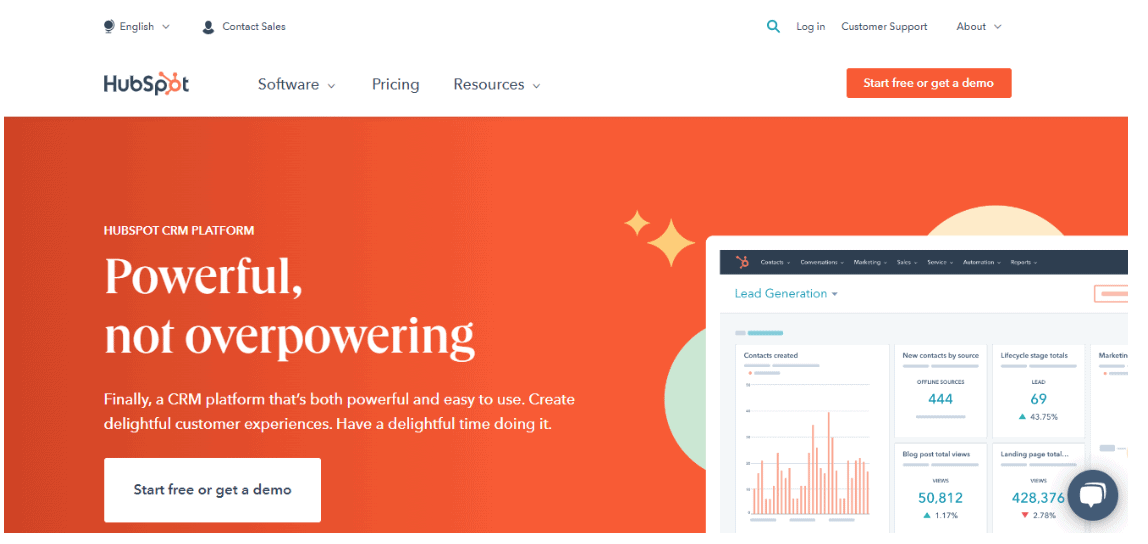 HubSpot is quite popular amongst large enterprises, but its Starter pack, available at $45 per month for up to two users, can be quite useful for small businesses.
You can store up to 1,000 contacts and easily organize your sales activities using features like conversation routing, stripe integration, and supporting multiple currencies for dealing with overseas clients.
Features
Call Tracking:

With HubSpot's call tracking feature, you can contact your clients directly from your desktop, create a list of calls to be made on a particular day, and prioritize them as well.

Ad Management:

HubSpot helps drive conversions faster by compiling ads across different platforms in one place. It provides metrics on which ads are driving engagement and helps you send targeted ads by segmenting customers.

Sales Leads and Prospecting:

Sales leads and prospecting provides real-time data on who visited your website and record them automatically into your database. Moreover, the business tool helps you sort the prospects using multiple filters, saving time.

Mobile CRM App:

HubSpot's mobile app helps you access your CRM dashboard from anywhere, allowing you to stay connected with your clients anywhere, anytime.
Pros

HubSpot's CRM is an easy-to-use tool that helps you gather relevant information about prospects within minutes. Moreover, you can customize your deal pipelines using various filters and optimize your sales processes.
Cons

A major drawback of HubSpot's CRM system is that you cannot add multiple email addresses under a single client. Further, the platform lacks the feature of merging contact data from different organizations under a single record.
Looking for the perfect HubSpot competitors? Our in-depth guide covers the top alternatives.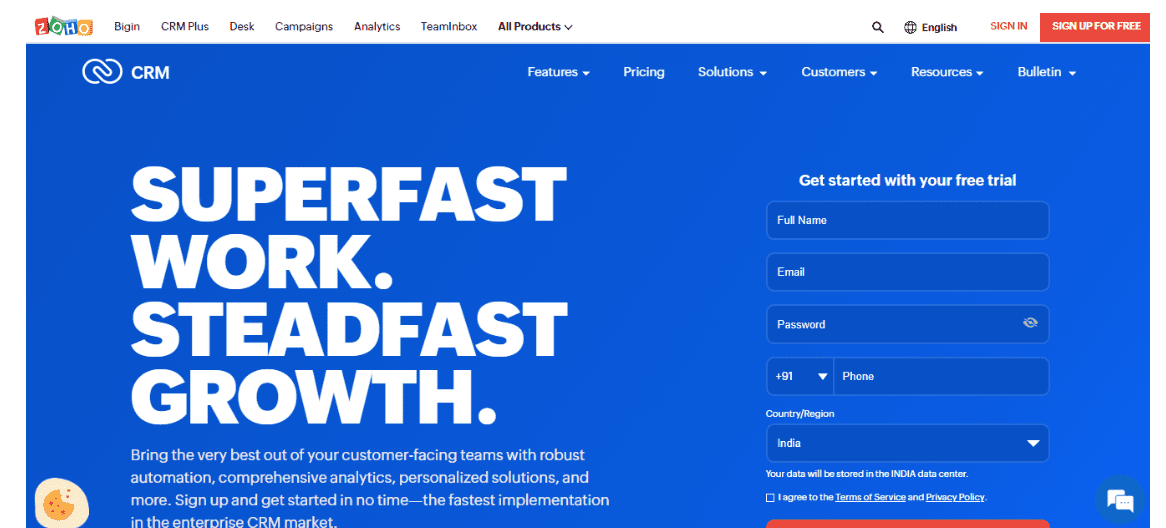 Zoho CRM is ideal for those looking to improve their customer experience.
Its CRM can also be accessed through its mobile app, enabling you to stay connected with customers on the go.
Moreover, it has a new CRM tool, Bigin, that is pipeline-centric and is specially designed for small businesses.
Features
Journey Orchestration:

Zoho's Command Centre feature helps you keep track of how your customers contact you and personalize their sales journey.

Canvas Design Studio:

If you are looking to create a CRM dashboard that is aesthetically pleasing, the Canvas Design Studio helps you do exactly that. Here, you can choose from a variety of colors and minimal designs or create your own templates.

Omnichannel:

Zoho CRM allows your customers to communicate using multiple channels such as social media, voice calls, live chat, email, and web forms. It also ensures that customer information is centralized, making it easier for the sales team to contact prospects.

Remote CRM:

Being a cloud collaboration platform, Zoho provides a remote CRM tool to ensure that you can access your dashboard even when you are not in the office and remain connected to clients even on the go.
Pros

Zoho CRM is beneficial in the sense that it automates several administrative marketing and sales tasks, making the process of managing large teams easier.
Cons

At times, it can be difficult for users to find a solution to a given issue owing to a large number of apps on Zoho as well as similar naming conventions for different apps.
Read also: 10 Great Organization Tools [And How You Can Use Them]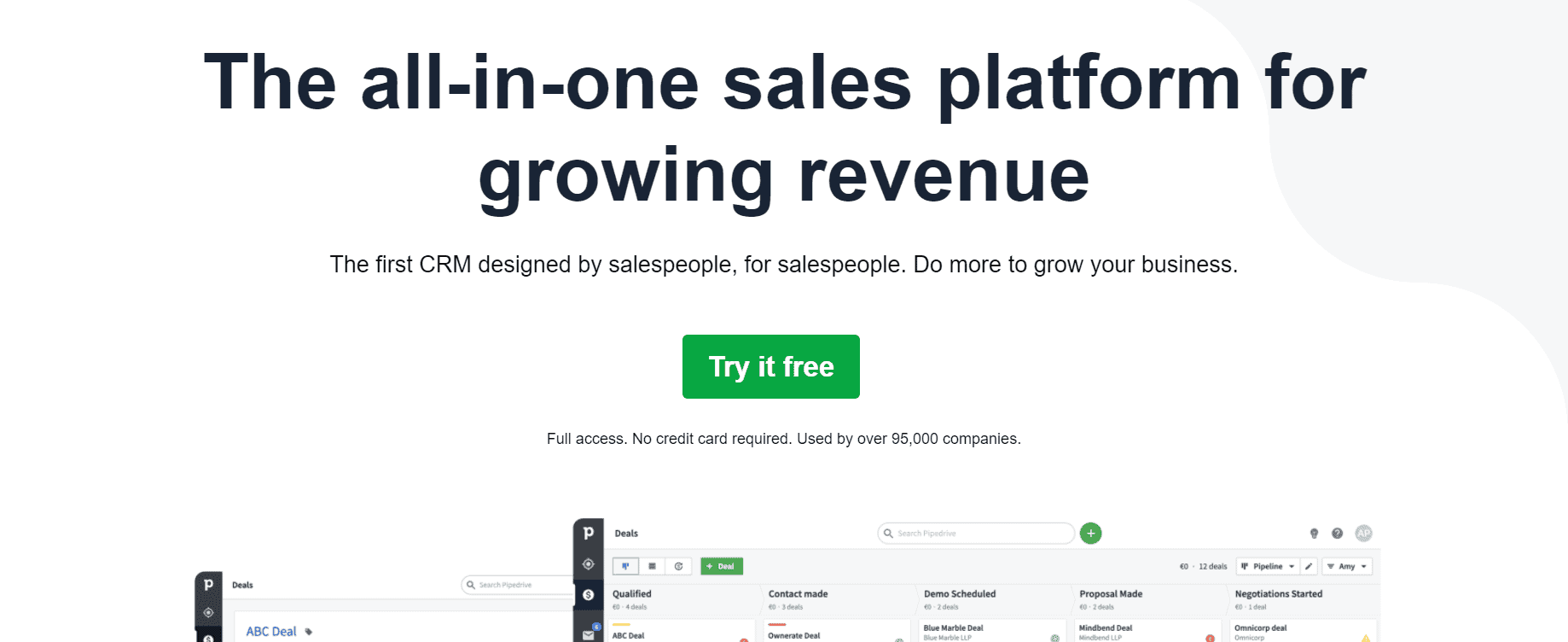 Pipedrive is a sales CRM and email marketing platform that helps you accomplish a multitude of tasks on a single platform.
The platform is integrated with over 250+ apps, including Google Meet, Microsoft Teams, Zapier, Google Sheets, Slack, Zoom, Stripe, DocuSign, and many more.
The best part is that it provides a 14-day free trial before purchasing first.
Features
Team Collaboration:

Pipedrive enables teams to collaborate in real-time through file sharing and tracking progress in terms of deal and sales closing.

Revenue Forecasting:

The platform helps you predict sales volume and revenue according to different pipelines and automatically updates in case of any changes

AI-Powered Automation:

Pipedrive's AI-powered tool helps identify and generate high-quality leads and automatically filter them into segmented lists.

Email Integration:

Pipedrive integration with Gmail, Outlook, and other email platforms ensure that you can send, receive, and track emails directly from the platform.
Pros

Pipedrive is easy to use and has a user-friendly interface, making it among the best CRM platforms for small businesses and those still learning the ropes of CRM.
Cons

Pipedrive has a limited number of third-party integrations compared to its competitors, making it difficult for companies to expand their functionalities.
Read also: 7 Free Email Trackers You Didn't Know Existed
Best Project Management Tools
70% of all projects fail due to poor management.
Small business owners often try to manage things without help from software tools or subject matter experts. However, sometimes it makes more sense to invest in a good business software platform and save a lot of time rather than to save a little bit of cash and waste a lot of time.
With the right project management tool, you can add and assign several tasks quickly, prioritize them, and track the progress of all work in real-time.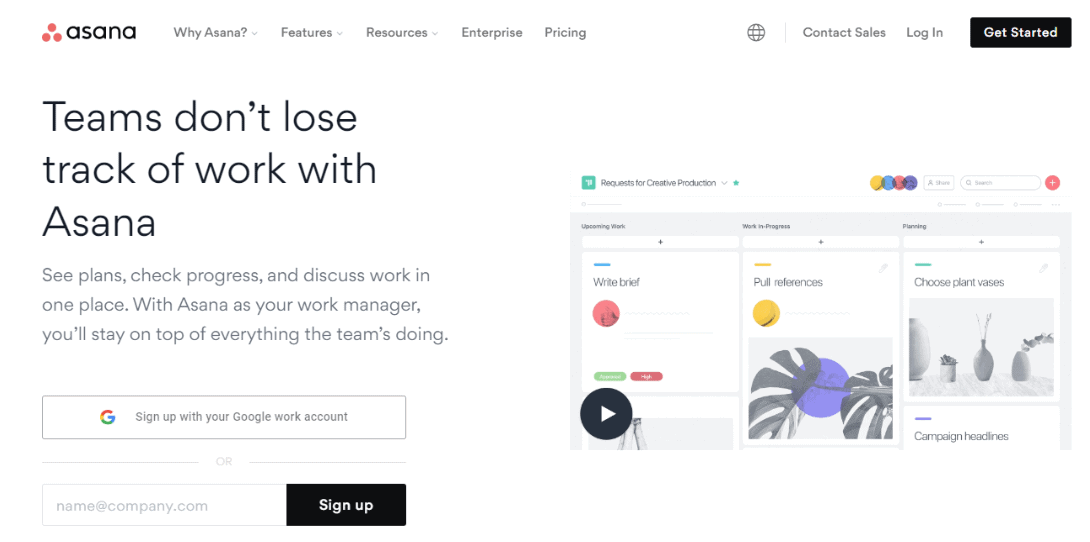 Asana's project management platform is ideal for remote teams.
It helps you collaborate better by storing all important documents and emails on a single platform.
Asana offers an unlimited free plan for those just getting started with project management.
Features
Goal Setting:

Asana helps you set targets across different teams and track their progress on a single platform.

Workflow Builder:

The workflow builder tool helps you brainstorm, create and automatically assign tasks to marketing team members, monitor each stage of the workflow, and get instant updates from automatic syncing with Slack and Google Drive.

Forms:

The form feature in Asana helps streamline workflows, as teams can raise requests for work by simply filling out the form.

Desktop and Mobile Apps:

Asana helps you sync work across your desktop and mobile so that you can stay connected even on the go.
Pros

Asana is among the best project management tools owing to its seamless handling of multiple projects and many third-party integrations.
Cons

A major disadvantage of Asana is its markup tool, which prevents images from being edited and prevents the use of PDF files.
Read also: 25 Top eCommerce Marketing Tools Sure to Boost Sales in 2023
If you are looking to create different workflow dashboards for each team, then Trello is a good option.
The platform provides you with a 360-degree view of your team's progress, automates workflows, and is integrated with almost every commonly used application, including Slack, Google Drive, Salesforce, Jira, Zendesk, and more.
Features
Views:

With Trello, you can view your projects in various ways, including Kanban boards, timelines, boards, calendars, and maps.

Butler Automation:

The Butler automation feature automates the workflow progress by updating the status as and when a task is completed or when a new task is created.

Power-Ups:

Trello boasts a range of tools that make it easier to import data and sync across devices, including OneDrive, Notion, Gmail, Google Calendar, and many more.

Templates:

Trello has a wide variety of built-in templates designed for different teams in your organization. Be it human resources, finance, engineering, digital marketing, or operations, Trello has a template for everyone.
Pros

Businesses usually find Trello to be one of the best project management tools since it helps create multiple workflows and dashboards on a single platform. Moreover, a short learning curve helps teams adapt faster for better workflow management.
Cons

One of the major drawbacks of Trello is that the dashboard can become cluttered easily, making it difficult to navigate for new users.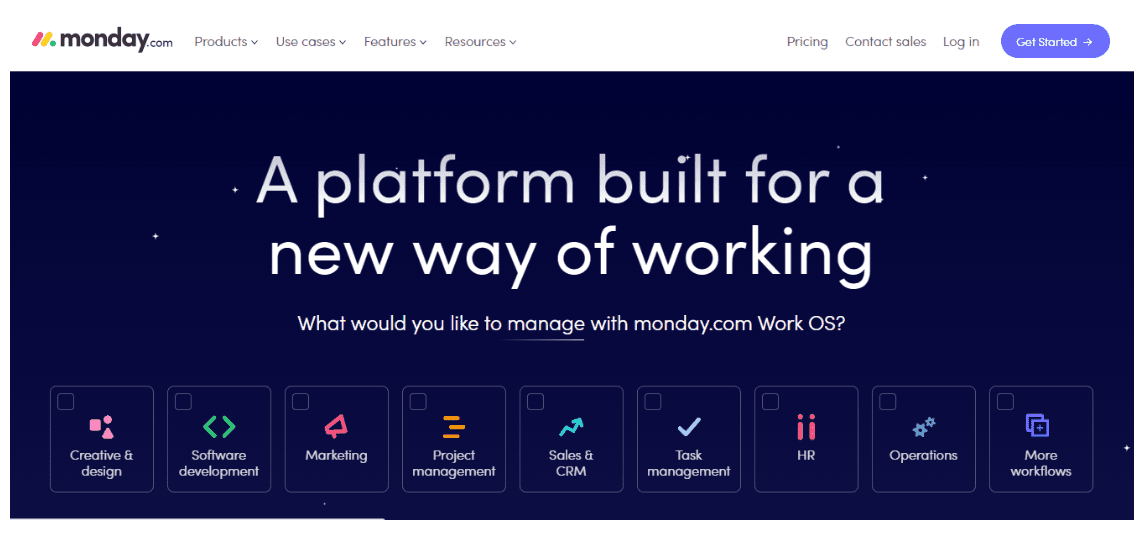 Monday is another project management platform that helps you customize workflows according to different teams.
It enables you to use its project management tool for a plethora of use cases, including product management, HR management, marketing, and more.
For as low as $8 per user per month, you get access to unlimited boards and docs, 200+ templates, and more.
Features
Kanban Software:

This feature helps set up dashboards using readymade templates, automates manual tasks, and provides progress of your projects.

Files:

Helps teams to collaborate on documents in real-time, preventing multiple versions of a single file, and allows you to upload files of all formats.

Gantt Software:

Gantt software enables teams to create work milestones, convert spreadsheets into smart boards, and provide status updates on their projects.

Dashboards:

Monday's dashboards store all the data on a centralized platform, help assign tasks, automate tasks, and provide details of your projects, budget, and timelines in a simplified form.
Pros

Monday's main advantage is its user-friendly UX interface and transparent pricing models, making it popular among small businesses.
Cons

Despite a user-friendly UX, it can be difficult to switch between the desktop and mobile versions of Monday. Moreover, Monday does not allow team members to communicate on the platform, owing to a lack of chat features.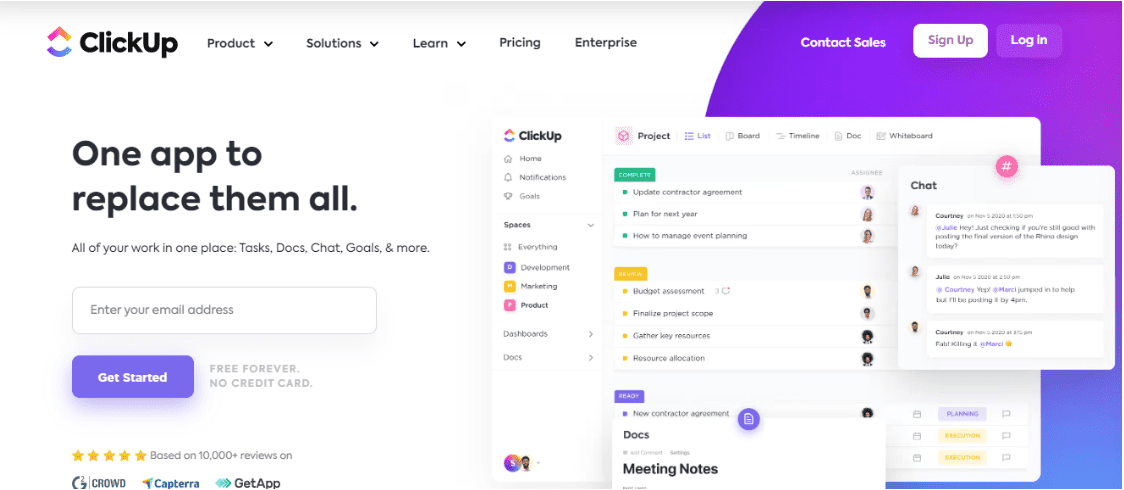 ClickUp provides over 15+ ways to view your workflow dashboard, automate work using 50+ actions and triggers, and collaborate remotely.
It provides ready-made templates for various use cases like task management, remote work, etc.
Trusted by 800,000+ highly productive teams, ClickUp can help small businesses amp up their project management solutions.
Features
Google Calendar Integration:

Integration with Google Calendar helps you manage tasks better as you can easily see what work needs to be completed and by when. When you update something on ClickUp, it automatically reflects in your Google Calendar and vice-versa.

Whiteboards:

Whiteboards help you visualize workflows, brainstorm and create business plans and strategies, create tasks on the ClickUp dashboard, and track the progress of your teams.

Goals:

The Goals feature of ClickUp allows you to set targets for yourself and your team, manage progress through various metrics, and organize your targets in different folders.

Chat:

ClickUp's chat tool allows you to communicate with your colleagues on the dashboard itself, helping you share updates and address any issues within the company.
Pros

ClickUp helps you separate projects according to different clients and prioritize tasks on the platform.
Cons

ClickUp's mobile app has been quite disappointing, particularly in terms of the time-tracking tool.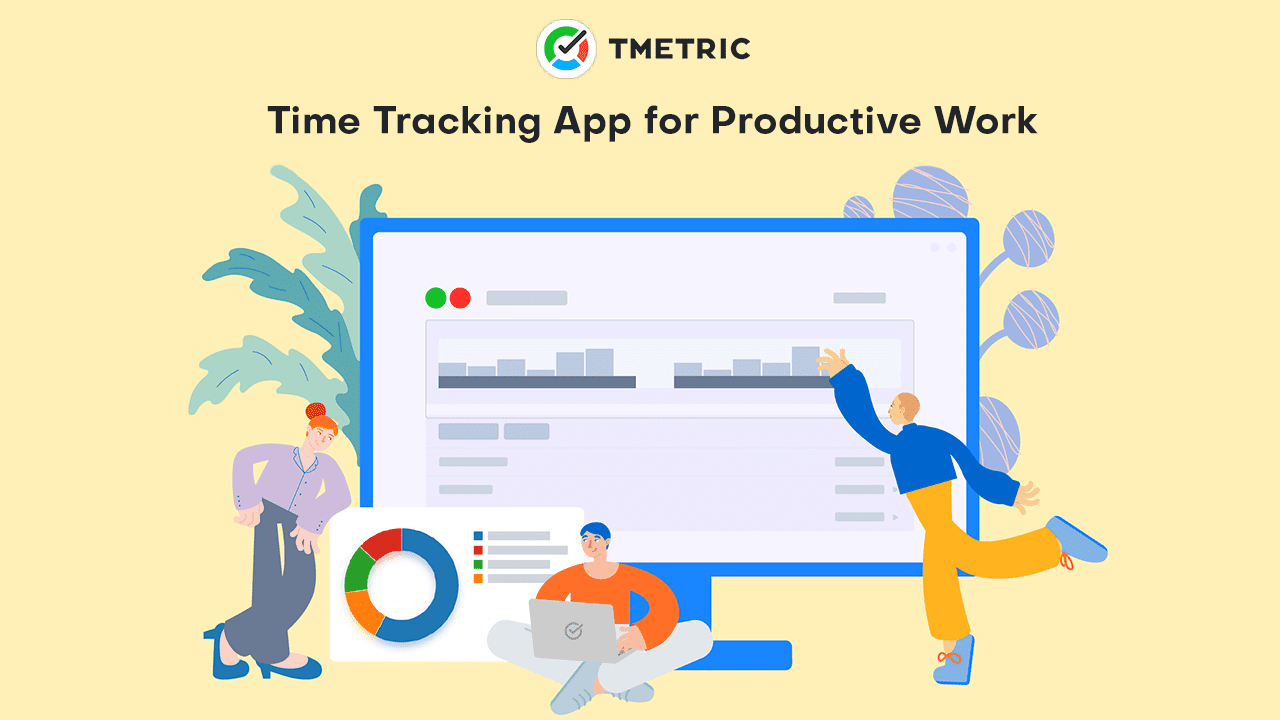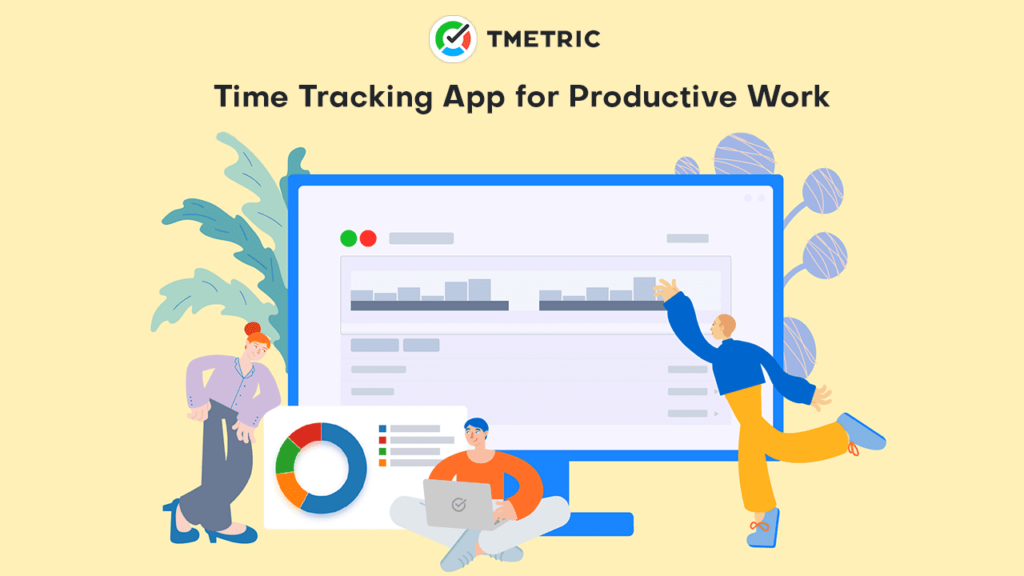 TMetric is automatic timekeeping software which makes a perfect choice for any business and individuals that require accurate time tracking.
It will benefit everyone when it comes to being organized, working on a digital life balance, knowing how long it takes to get tasks done, understanding when you're most productive, measuring productivity across different tasks, and finding self-knowledge about how much time you spend on different tasks.
Features
Scheduling the work hours

of individual employees and teams is one way to manage the work hours of your entire team, and with online scheduling, you can configure shift and holiday times as well.

Project management

is one of the essential elements when managing projects timelines, budgets, and estimates. You'll also be able to monitor your work in progress, so you don't miss any deadlines.

A manager has an important task: to create an environment in which their employees can achieve maximum performance.

Team management

options are the way to do this.

Billing and invoicing

make you have a smooth workflow and save your time on routine paperwork and manual money calculations.
Pros

The biggest advantage of TMetric is that it's an all-in-one solution for flexible management and effective workflows.
Cons

The mobile version has limited functionality.
Best Communication and Collaboration Tools
As more teams operate remotely, communication and collaboration tools have become the need of the hour.
They help you share files, collaborate in real-time, and help you stay connected to your colleagues anywhere in the world.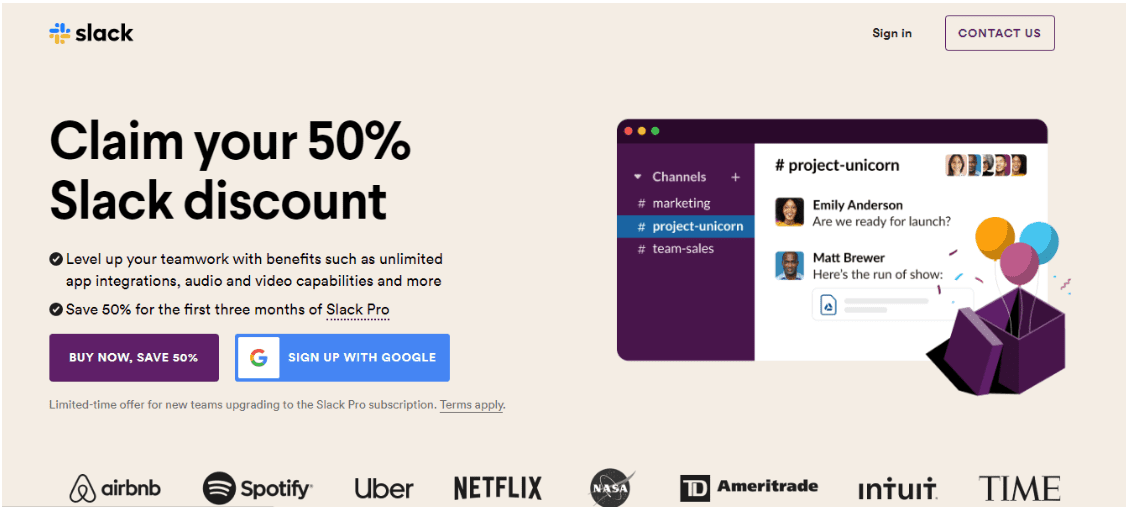 Slack is among the most well-known communication and collaboration tools in the market.
Its integration with Google Workspace / G Suite makes it even more appealing to teams, as they can directly import data by signing up using Gmail.
Features
Channels:

Slack helps you create different channels for different teams, where you can share files, collaborate, and communicate with others.

Workflow Builder:

The workflow builder feature helps you automate manual tasks and create standard requests to deliver results quickly.

Connect:

Slack's Connect tool helps you communicate not only with your fellow employees but also with people from other companies.

Integrations:

Slack boasts of over 2,200+ integrations, including Google Drive, Outlook, Salesforce, Dropbox, HubSpot, Zoom, and many more.
Pros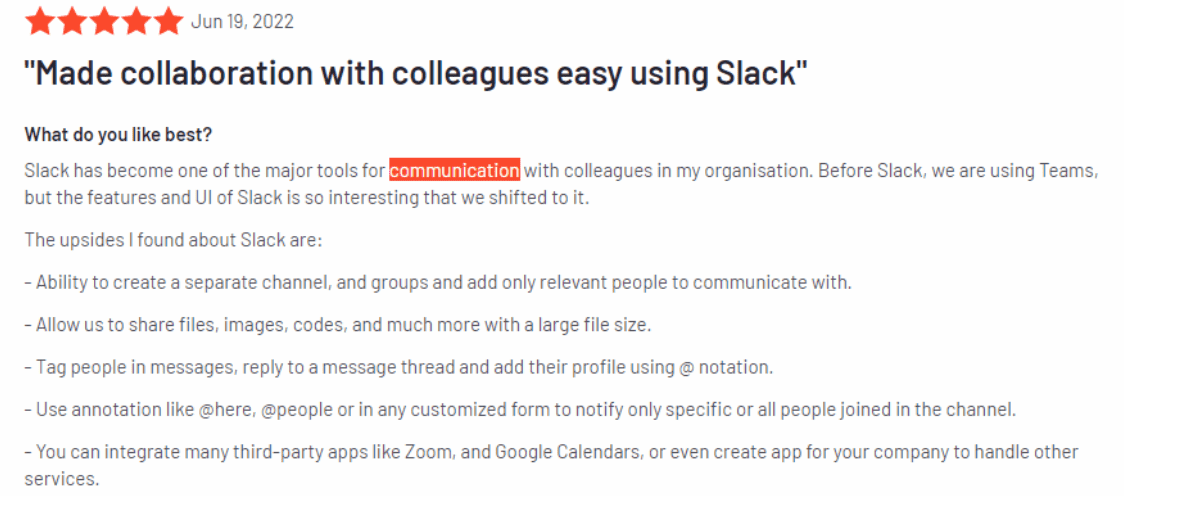 Slack is among the best and most popular communication tools as it helps create separate communication channels, tag people in messages, and create customized apps within the dashboard.
Cons

Slack's major drawback is that it doesn't send any desktop notifications whenever a message pops up or when a user is tagged in a message.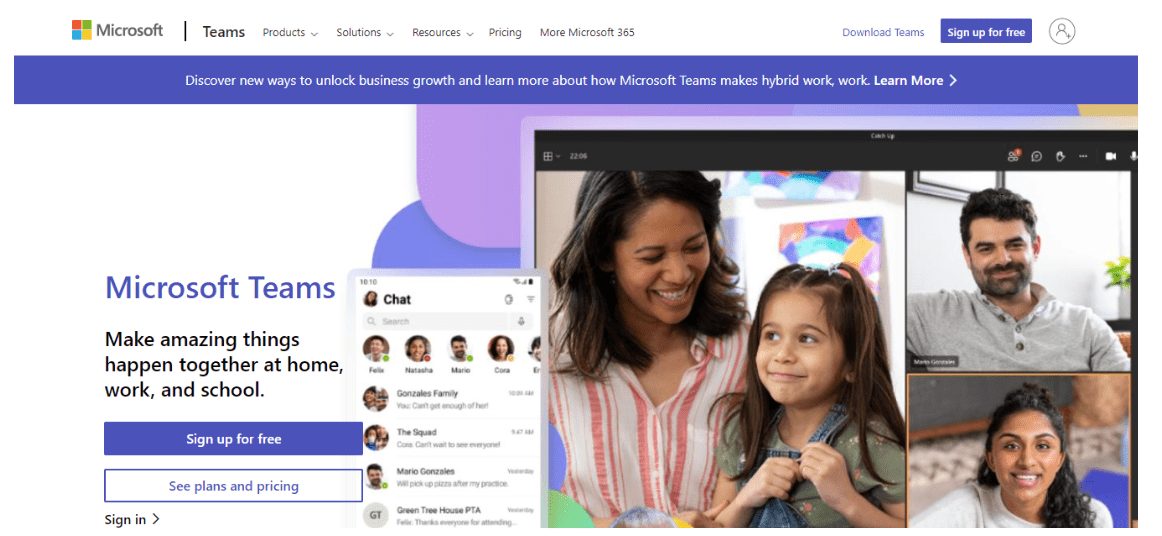 Be it for business, education, or just catching up with friends, Microsoft Teams is a communication and collaboration platform for everyone.
Using Teams, you can host daily meetings, webinars, video conferencing, share files, and collaborate with team members.
Features
Video Conferencing:

Microsoft Team's video conferencing tool helps present even while working online, host webinars with up to 10,000 invitees, and brainstorm and collaborate on the platform.

Teams Phone:

This feature helps make voice and video calls to anyone using the Teams app.

Business Phone System:

The business phone system allows you to answer and route calls, create call queues, and assign cloud voicemail to users.

Teams Rooms:

Helps teams working in a hybrid environment collaborate in real-time, using high-quality audio, collaborative whiteboarding, and wireless content sharing.
Pros

Microsoft Teams has become the preferred communication tool as it helps hybrid teams operate seamlessly, owing to its availability on different platforms and uninterrupted communication even with poor bandwidth.
Cons

Some of the issues with Microsoft Teams include connectivity issues and a steep learning curve. Moreover, users have reported that they have to log in even if they have been invited as a guest to a meeting.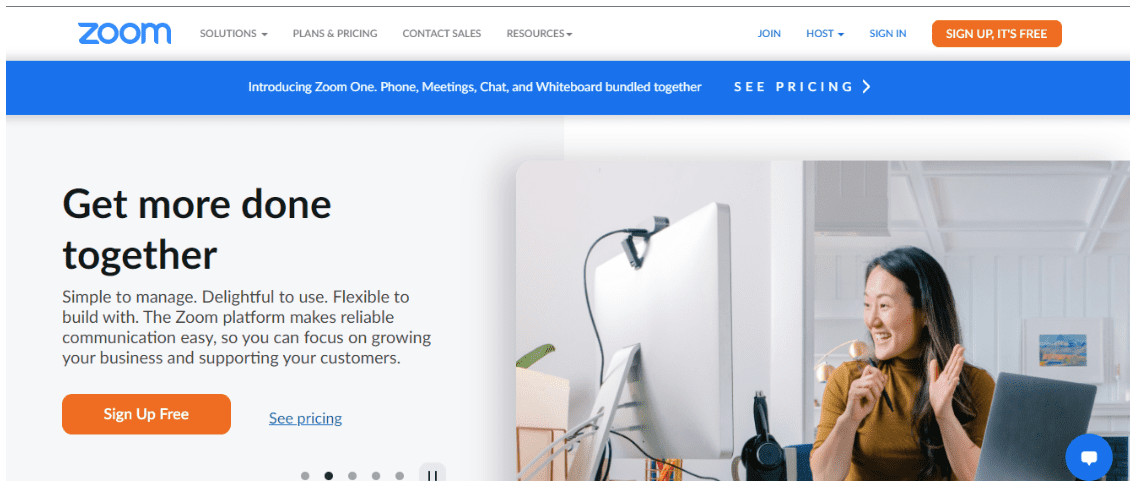 Zoom is a name that has become synonymous with the COVID-19 pandemic. Be it students or professionals, all of them used the platform at least once.
It allows you to select a plan that contains a bundle of meetings, phone calls, and chat, or just individual functions.
It consists of a free plan for both businesses and individuals, including up to 100 attendees, 3 whiteboards, and omnichannel communication.
Features
Events:

The Zoom Events feature lets you create smaller event hubs, be it private or public. You can choose to host either free or paid events and create tickets for specific tracks.

Meetings:

The Zoom Meeting allows people to join from anywhere using any device for up to 1000 participants and 49 videos on screen.

Conversation Intelligence:

The conversation intelligence tool provides a post-meeting analysis of conversations, identifying areas for improvement, forecasting more accurately, and understanding sales deal better.

Zoom Rooms:

Designed for hybrid workplaces, Zoom Rooms provides enhanced video and audio features for collaboration among teams.
Pros

Zoom is considered to be a user-friendly communication tool as it helps send messages to other participants on the platform itself and provides excellent quality video sharing.
Cons

For first-time users, Zoom can be difficult to navigate as too many steps are involved in connecting with others in a meeting.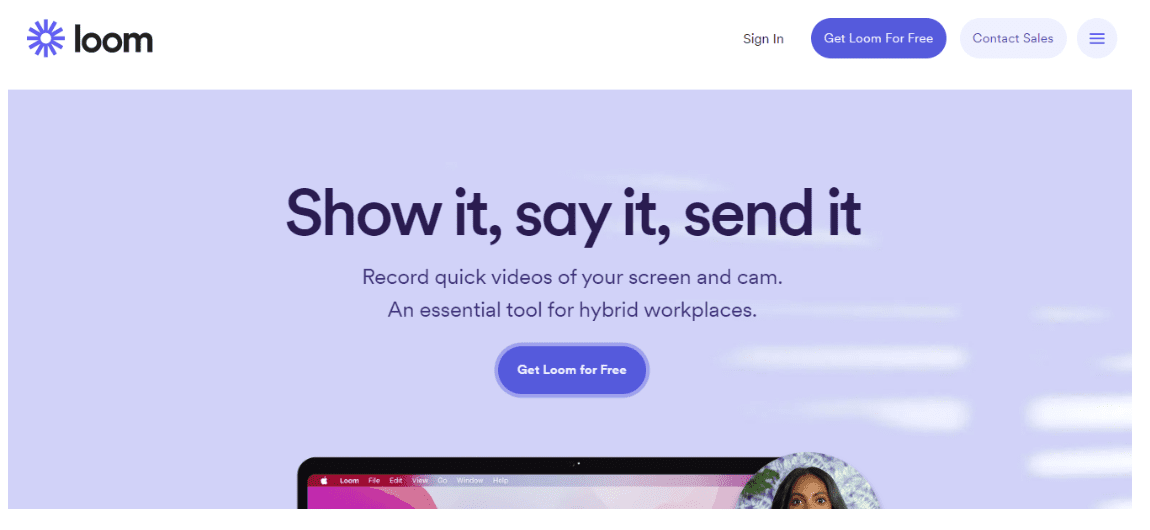 If you are looking for a platform that specifically caters to hybrid and remote workspaces, Loom is your best bet.
Loom helps you record quick videos and tutorials on your screen and share them with others.
Users don't require signing up to Loom to view the videos.
Features
Video Recording:

Loom helps you record videos by sharing your screen, which other team members can then access.

Team Alignment:

Loom's Team Alignment feature allows you to collaborate remotely, add links to relevant files, get engagement insights, and monitor CTA performance.

Video Hosting:

This tool helps record and store all videos on a single platform, which can be accessed by your teammates anytime.
Pros

Loom boasts of a user-friendly interface and helps add a CTA button to help clients engage faster.
Cons

At times, the videos fail to upload on Loom, compelling users to record them all over again.
Best Social Media Management Tools
Social media management tools ease the process of posting online, what to post, and when to post. They eliminate guesswork and maintain lengthy social media calendars, which can often be cumbersome and time-consuming.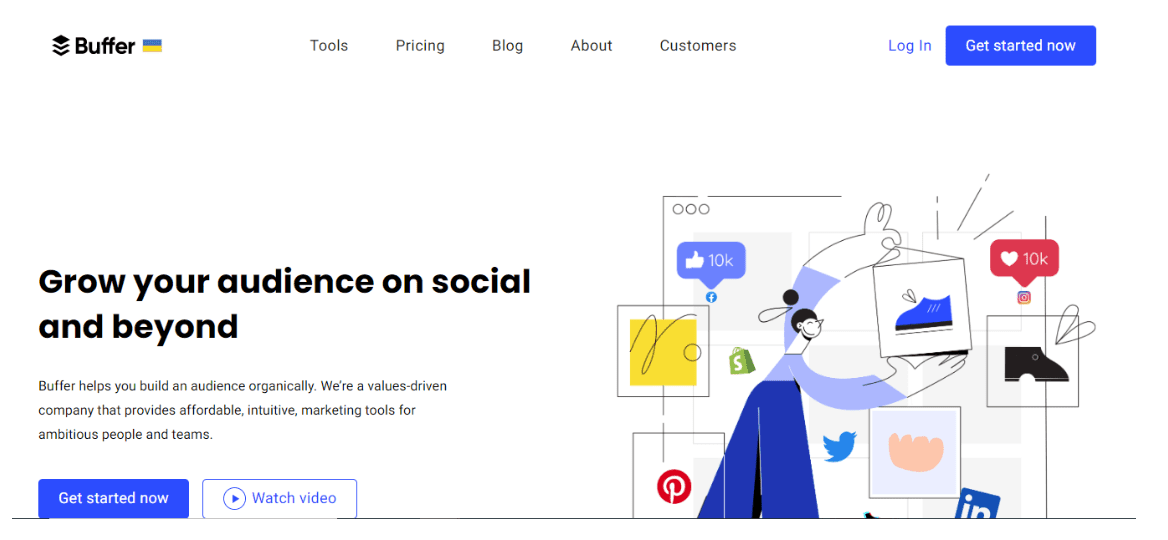 If you are a business looking to grow customers organically, then take a look at Buffer.
It is a tool that is easy to set up and has a range of functions to drive traffic on your social media handles.
What's more, Buffer provides a forever-free plan that includes up to three channels.
Features
Publishing:

Buffer helps you plan and design content for Instagram, TikTok, Facebook, Pinterest, and LinkedIn, all on a single dashboard.

Analysis:

This tool provides actionable insights into your social media performance and get suggestions to improve online engagement.

Engagement:

Buffer helps you increase social media engagement by viewing and replying to comments from your desktop and prioritizing important conversations.

Start Page:

Buffer boasts of built-in start page templates where they can compile links to all social media profiles, track insights, and share them with everyone.
Pros

Buffer's main advantage is that its powerful and interactive features help create and run effective social media campaigns and track insights on the platform itself.
Cons

Often, users have complained that they cannot upload multiple images at the same time. This becomes a problem, especially when there are multiple projects to be managed.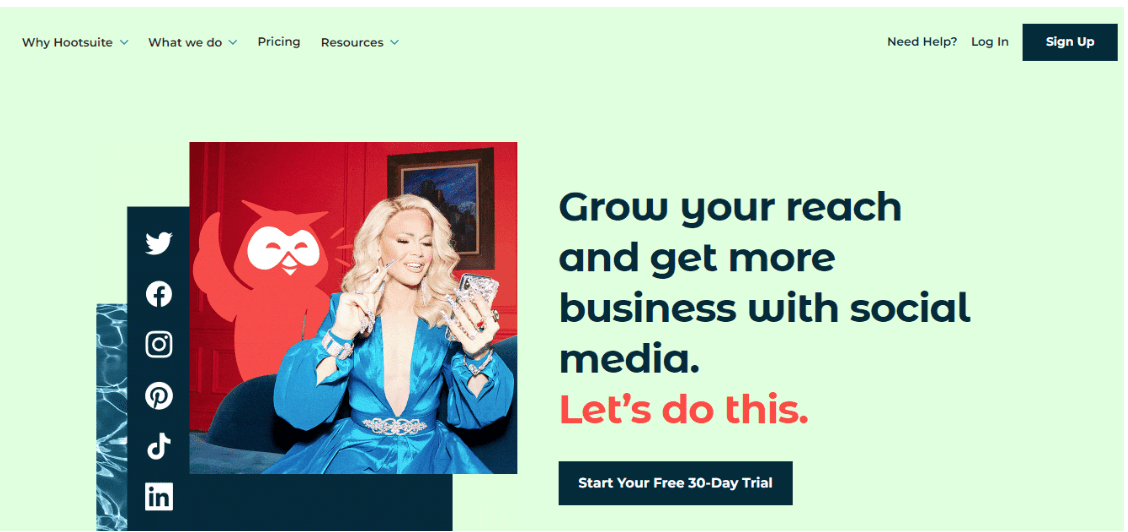 Hootsuite is a platform that helps you expand your customer base using social media and is one of the best Buffer alternatives.
It helps you achieve omnichannel marketing by helping you post across multiple handles at the same time, and customize and target messages according to the audience.
Features
Publish:

With Hootsuite, you can easily create, plan, and schedule your posts across all social media platforms on a single calendar.

Engage:

The engage feature allows you to monitor current trends and actions on your social media posts and look at messages from different platforms on a single page.

Monitor:

Using the monitor tool, users can get an overview of millions of conversations in real-time by searching for a keyword, age, location, and source insights from your dashboard.

Advertise:

The advertising feature of Hootsuite allows you to create ads for different platforms on the dashboard, generate reports, and improve organic engagement.
Pros

Hootsuite helps users create and schedule posts ahead of time and provides basic analytic tools for the same.
Cons

In terms of Instagram, Hootsuite does not have much functionality, making it difficult to create and post regularly.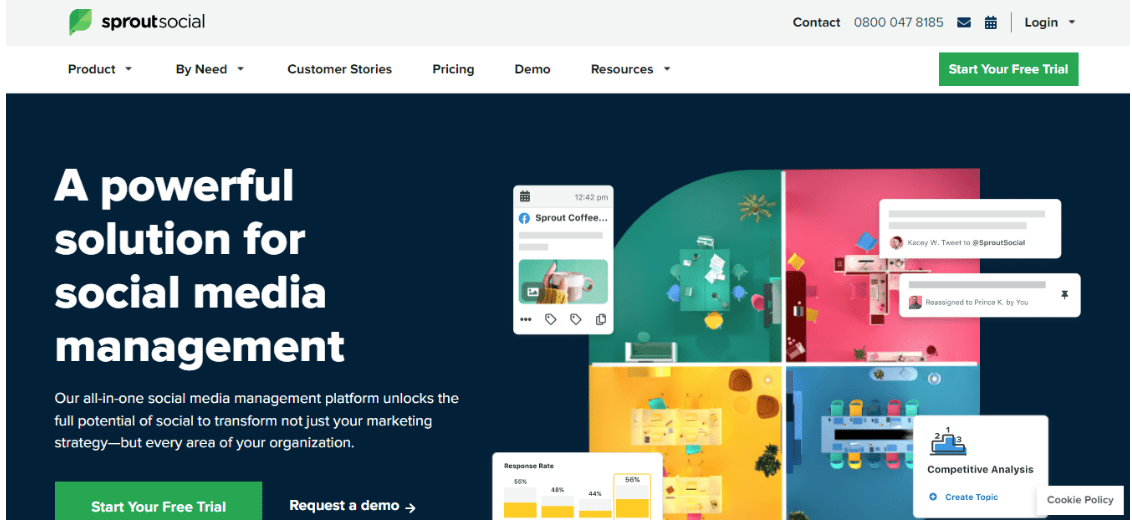 Sprout Social is an all-in-one social media management tool that not only helps you improve social media engagement but provides actionable insights as well.
Features
Listening:

Helps brands listen to conversations around social media to gain actionable insights and improve brand engagement.

Employee Advocacy:

Allows your employees to create and share curated content across social media to increase reach and generate high-quality leads.

Engagement:

Helps connect with clients quickly and efficiently by sending them targeted social media posts.
Pros
Sprout Social is known for its user-friendly interface, which makes communication and task allocation seamless between team members.
Cons

A disadvantage of Sprout Social is that it doesn't integrate Instagram accounts, as users cannot see comments on posts. Moreover, the listening tool requires improvement.
Best Email Marketing Tools
Email marketing is one of the most effective marketing methods that every business should try to leverage.
Using email marketing tools, small business owners can efficiently run drip email campaigns – segment your audience and schedule your emails, which helps you to convert leads faster.

If you are new to email marketing, then Mailchimp is among the best tools to start with. The platform includes a range of built-in email automation to send reminders to clients, cross-sell and offer them product recommendations, and re-engage inactive customers.
Features
Automation:

Helps schedule and send emails with built-in templates to re-engage lost customers and generate more leads.

Predictive Segmentation:

Helps differentiate between active and inactive customers and sends targeted emails accordingly.

Drag and Drop Interface:

This allows you to improve email content with suggestions on what will work best for your customers.
Pros

Mailchimp is popular for its user-friendly interface, a large number of built-in templates, and campaign monitoring features.
Cons

Mailchimp's automation and workflow functions are quite complex when it comes to audience segmentation.
If you are looking for an affordably priced email marketing tool, choose Sendinblue (Brevo).
Sendinblue (Brevo) is the right tool for small businesses and comes with a forever-free plan that includes unlimited contacts and allows you to send up to 300 emails per day.
Features
A/B Testing:

The A/B testing tool helps you determine what message to send to whom and at what time, ensuring that they reach your target audience and increase engagement.

Personalization:

Sendinblue (Brevo) helps you personalize and curate content by dynamically adding text such as your contact's name to the email body.

Grouping:

This helps you group your audience into various segments using multiple filters so that you can send them more targeted content.
Pros

One of the best features of Sendinblue (Brevo) is that it has a user-friendly interface and an easy-to-use dashboard.
Cons

Slow customer service is one of the issues faced by Sendinblue (Brevo) users in the past.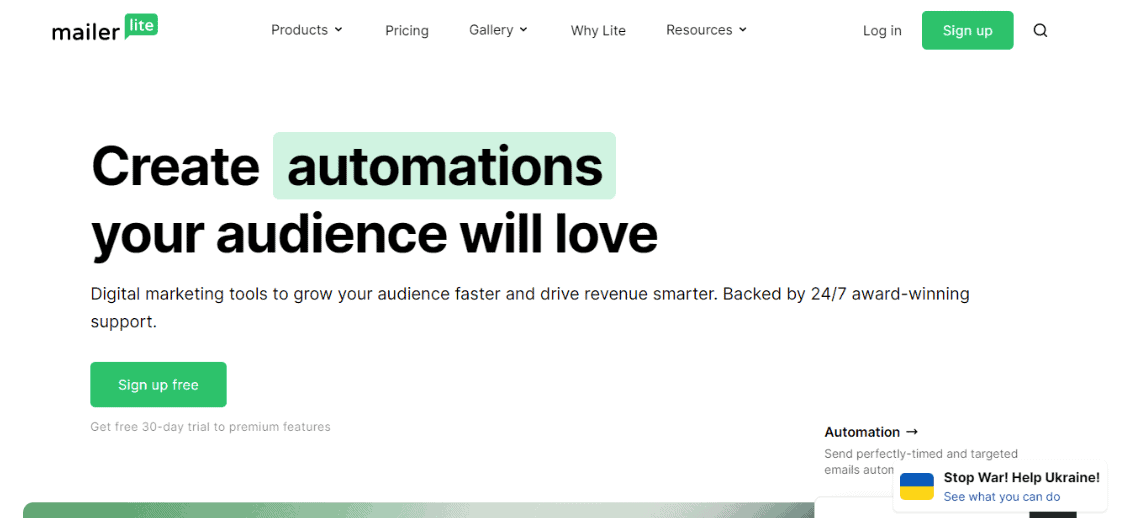 MailerLite helps you create email marketing campaigns that are not just effective but visually appealing as well.
One of its unique features is that it allows you to monetize your email campaigns and newsletters, thanks to its integration with e-commerce platforms such as Shopify.
Features
Campaign Management:

Helps you closely monitor the performance of your email campaign through A/B testing and campaign metrics.

Monetization:

This enables you to monetize your email campaigns by integrating e-commerce platforms like Shopify and WooCommerce.

Facebook Ads:

Helps segment your Facebook audience into different groups and optimize your campaign accordingly.
Pros

Using MailerLite, you can send bulk emails and create interest groups easily based on the actions taken by subscribers in your sales funnel.
Cons

Slow customer support is a major drawback of MailerLite.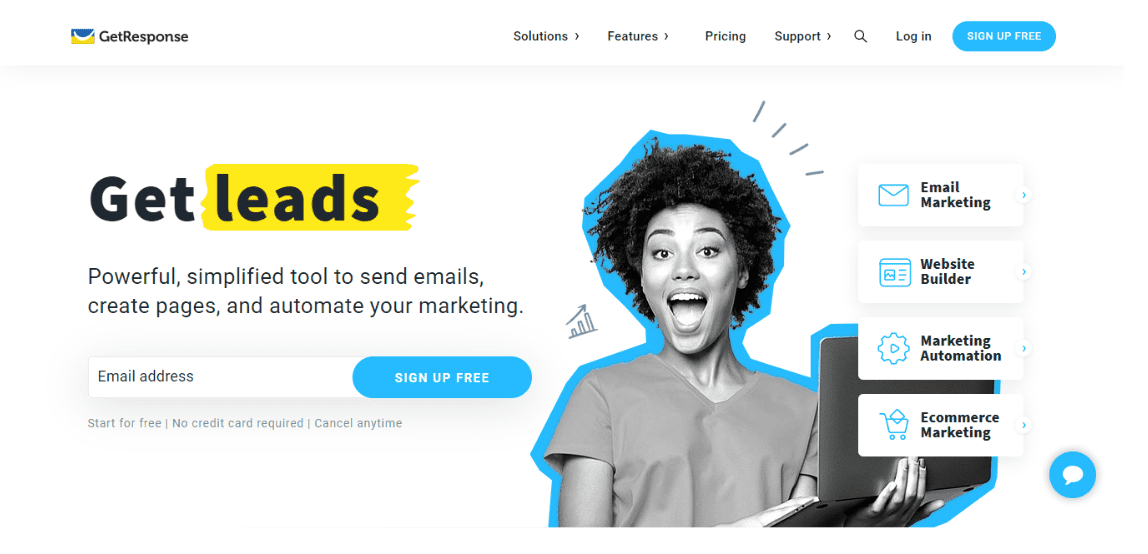 If you are searching for email marketing software with free tools, look no further than GetResponse.
With GetResponse, you can create newsletters completely free of cost, irrespective of your preferred plan.
Features
Autoresponder:

The autoresponder feature saves time as there are built-in messages that are sent automatically based on certain triggers.

Analytics:

Stores campaign metrics on a single platform, monitors engagement, and provides data on what is working for your audience.

Transactional Email Service:

Keeps your customers informed about their actions on your website.
Pros

GetReponse has a very helpful dashboard, making it useful for first-time users that can be scaled up in the future.
Cons

At times, the platform can be difficult to navigate, along with inefficient customer service.
9 Sales Pipeline Tools for Power Sellers
Best Customer Support Tools
For any organization, customer service determines its brand reputation.
With the help of customer support tools, you can address client issues faster and ensure that they can contact you anytime.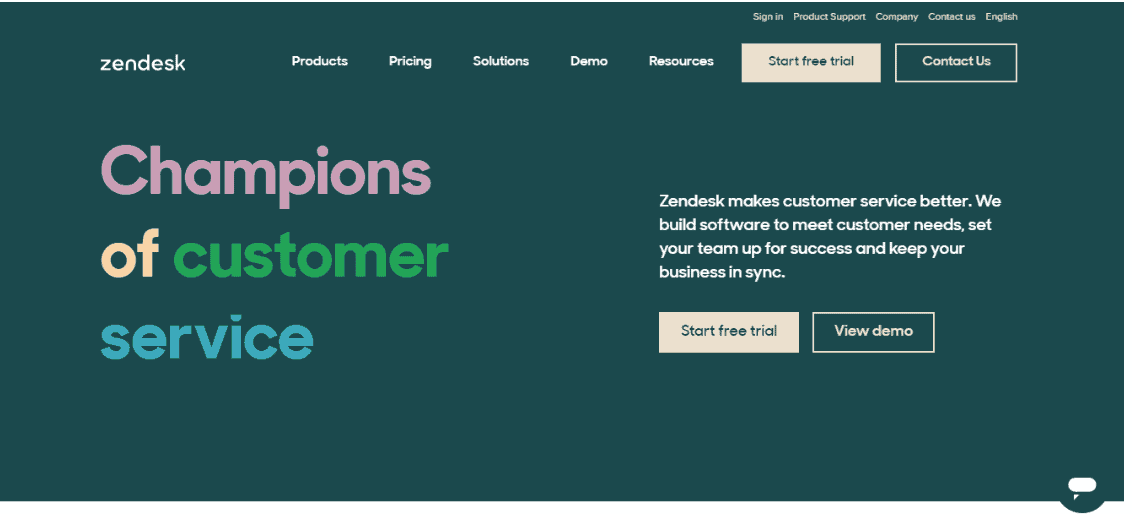 Zendesk is a customer support platform that helps you connect with clients anywhere and anytime.
Features
Omnichannel:

This helps you stay connected to your customers through multiple channels, including live chat, voice call, messaging, and social media.

AI-Powered Messaging:

Helps resolve client queries in real-time when no reps are available.

Integrated Help Centre:

Creates a knowledge base and a community forum where customers can help each other resolve issues, easing the burden on customer support teams.
Pros

Zendesk easily helps create workflows and tools that help improve team performance.
Cons

Zendesk has a steep learning curve, making it difficult for those still new to customer support software to adapt.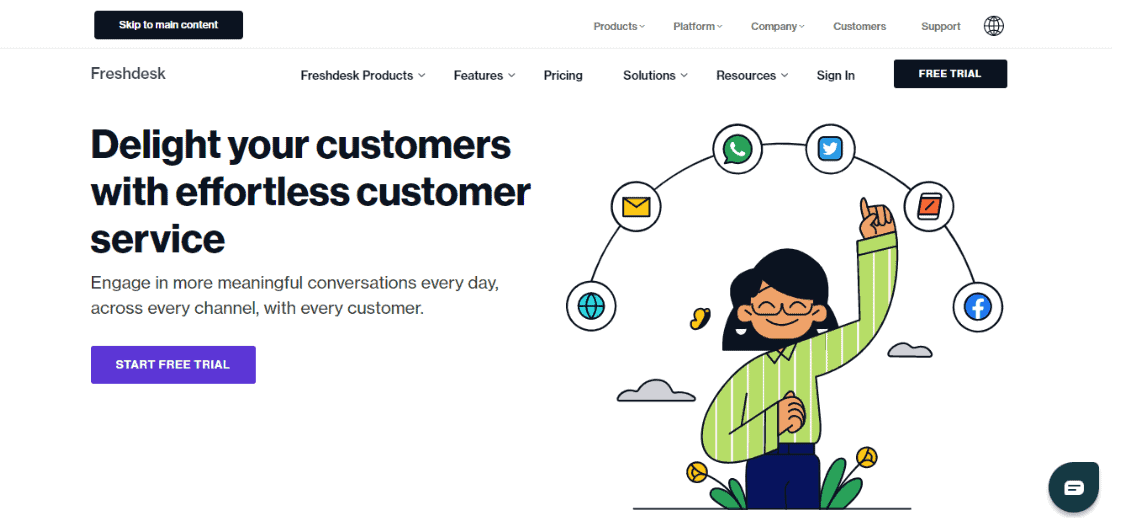 Freshdesk allows you to streamline your workflow by ensuring that customer queries are resolved through multiple channels.
Be it through voice calls, email, social media, or text, Freshdesk makes sure that your customers can get in touch anytime.
Freshdesk also has a free plan for small business owners and individuals who are still learning the ropes of customer support platforms.
Features
Agent Collision Detection:

Ensures that no two agents are assigned to the same customer.

SLA Management:

Sets deadlines to answer and resolve tickets based on various categories.

Canned Responses:

Provides quick responses to commonly asked questions using pre-formatted replies.

Parent-child Ticketing:

Helps resolve large and complex issues faster by breaking down tickets into smaller parts.
Pros

Being a cloud-based software, Freshdesk offers automation features that improve efficiency and deliver better customer engagement.
Cons

Slow and unresponsive customer service is one of the major drawbacks of Freshdesk.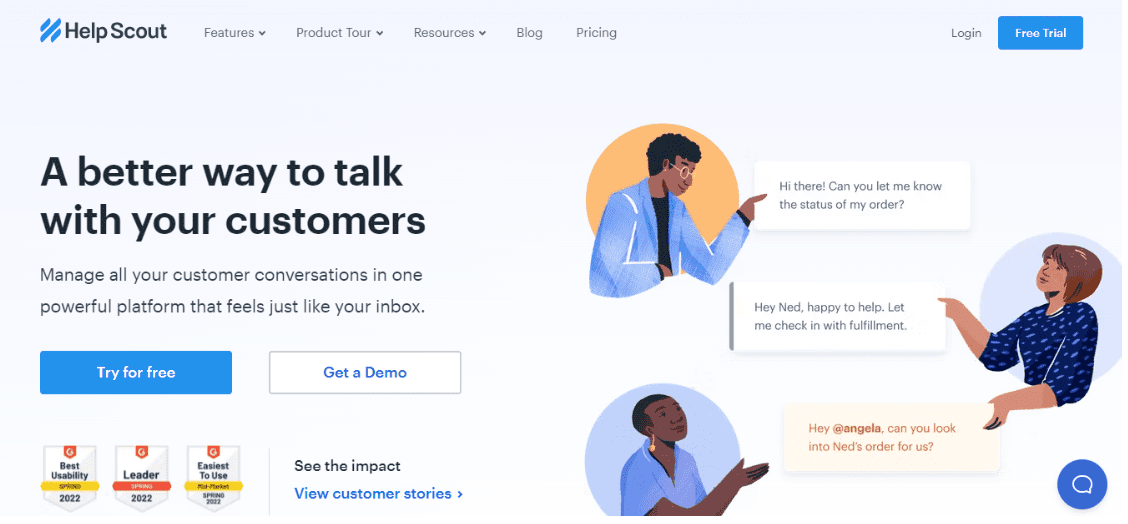 Help Scout is a customer service platform that provides a range of features to improve client satisfaction and boost team productivity.
Using the platform, you can achieve customer satisfaction by addressing queries through multiple channels.
Features
Shared Inbox:

Helps organize and collaborate better by receiving emails in a single inbox.

Knowledge Base:

Contains a list of commonly asked questions along with their answers to resolve commonly asked queries faster.

CRM Support:

Maintains a record of customers and their previous conversations, helping address queries faster and with more personalized support.
Pros

Help Scout is quite easy to set up, helping companies deliver an improved customer support experience.
Cons

The Google Docs editor needs to be upgraded, as several features are not available.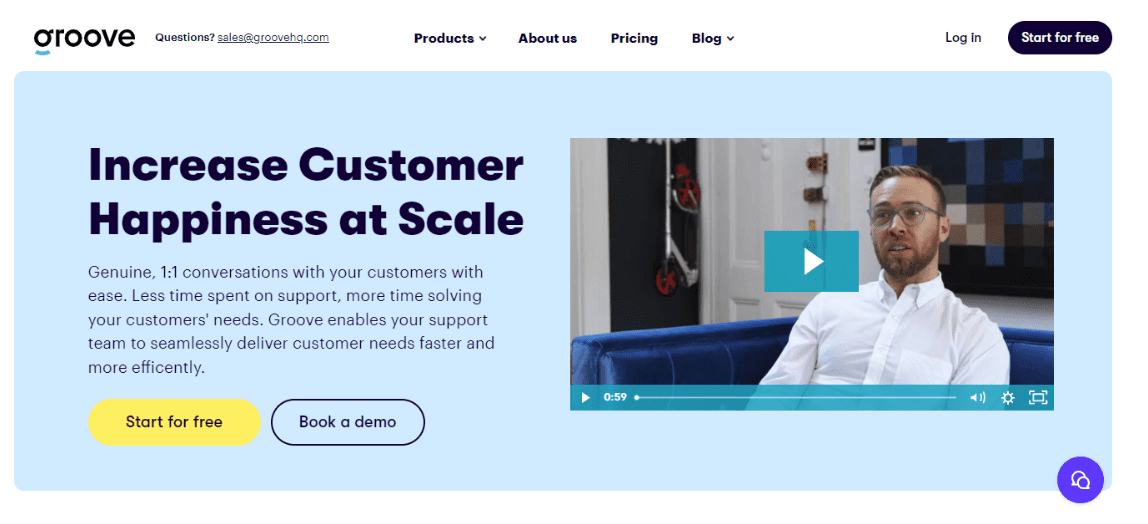 Groove boasts of an intuitive dashboard that helps which customer queries have been resolved, which have been assigned or unassigned, and those that need to be prioritized.
Features
Collision Detection:

Makes sure that each rep is assigned a unique customer and that no two reps are addressing the same client.

Private Notes:

Helps add important points or notes to discuss with other team members.

Assignments:

By assigning a unique client to each team member, every rep knows what they are expected to do.
Pros

Groove saves time and burden on sales reps by creating automated responses to questions that are frequently asked by users.
Cons

Whenever there are too many requests, it becomes difficult for teams to locate a query instantly, which is often time-consuming and difficult.
The Best Marketing Automation Tools for SMBs
Best All-In-One Sales, Marketing, and Customer Support Tools
So far, we have looked at tools that help with specific functions.
However, small businesses require tools that offer multiple services on a single platform.
Here is a list of some all-in-one sales, marketing, and customer support tools that will streamline your workflow and help you achieve your targets faster.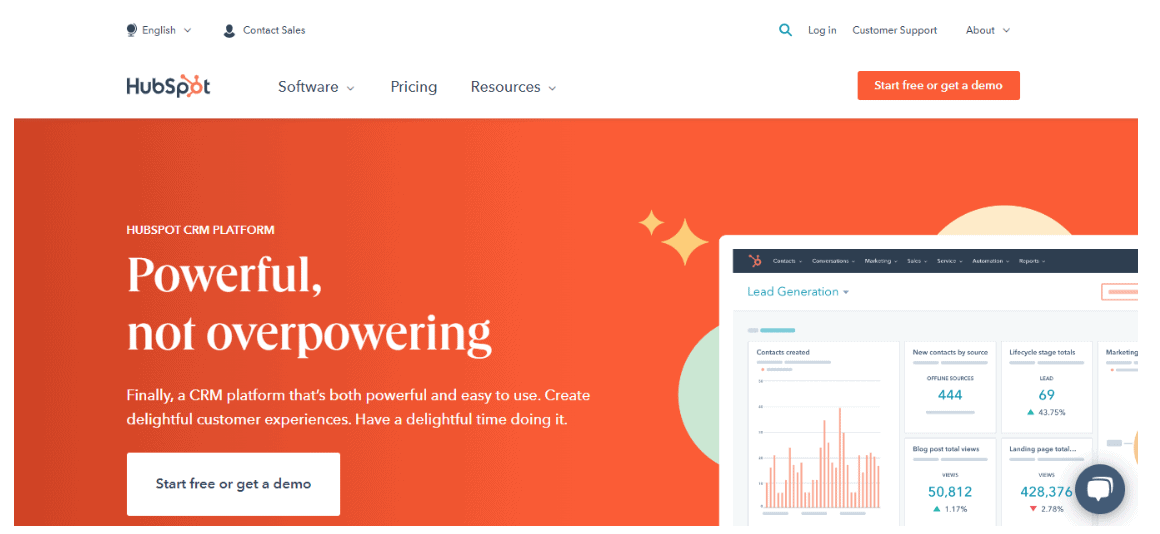 HubSpot is an all-in-one platform that provides a range of functions, such as marketing, sales, operations, customer service, and contact management.
Users can choose to either purchase all the products or only the ones they require.
Features
Marketing Hub:

Provides tools such as lead generation, automation, and analytics.

Sales Hub:

Provides a deeper understanding of buyer persona, automates manual tasks, and automates meeting scheduling.

Service Hub:

Improves customer satisfaction by creating tickets to resolve concerns quickly, gathering feedback, and creating a knowledge base.

CMS Hub:

Helps create content that is highly targeted and tailored according to client needs.

Operations Hub:

Syncs apps and curates client data to automate processes and ensure that all teams work efficiently.
Pros

HubSpot boasts of easy automation tools and provides all the necessary metrics that businesses require to improve their sales and marketing performance.
Cons

HubSpot makes it difficult for third-party email marketing systems to export data, forcing users to upgrade and pay higher.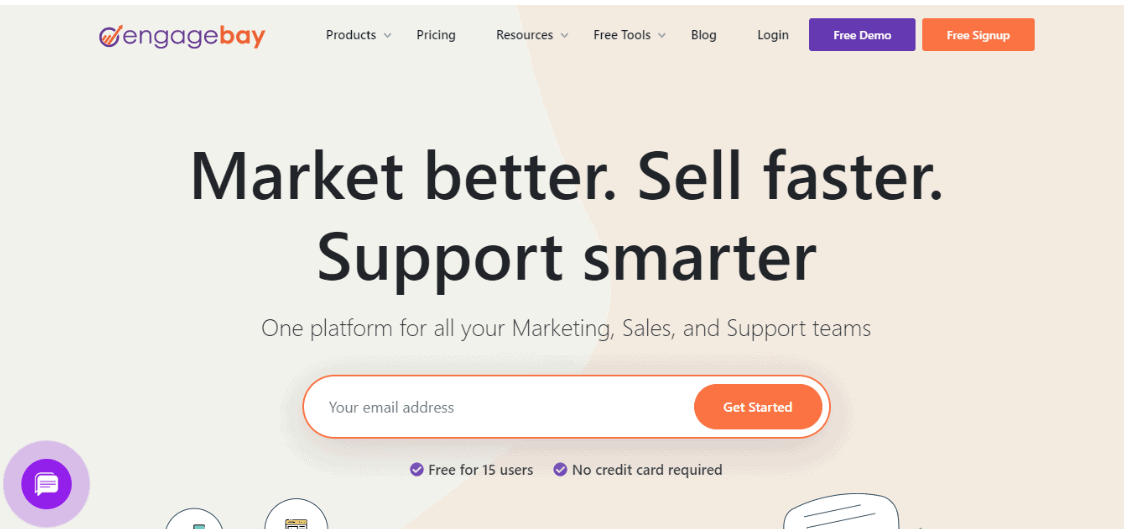 EngageBay is an all-in-one sales, marketing, and customer support platform that is designed for individuals and small businesses.
Its key features include CRM software, small business marketing automation, helpdesk software, and live chat software.
Affordably priced, EngageBay offers more features than many other similar platforms.
It also boasts of a forever-free plan across all the tools offered.
Features
Marketing Automation:

Automates manual and repetitive tasks, nurture your leads, and creates email sequencing to target audiences.

CRM and Sales Bay:

Provides a 360-degree customer view, automates sales and deal management, and helps you schedule meetings and appointments automatically.

Live Chat:

Provides actionable insights on customers and resolves their queries in real-time.

Helpdesk:

Ensures that tickets are assigned to customer support reps to address client issues faster and provides reports on the same.
Pros

EngageBay is considered among the best sales and marketing tools owing to its excellent customer support service and providing a variety of tools for affordable prices.
Cons

A limited number of native integrations makes EngageBay less flexible as compared to other marketing platforms.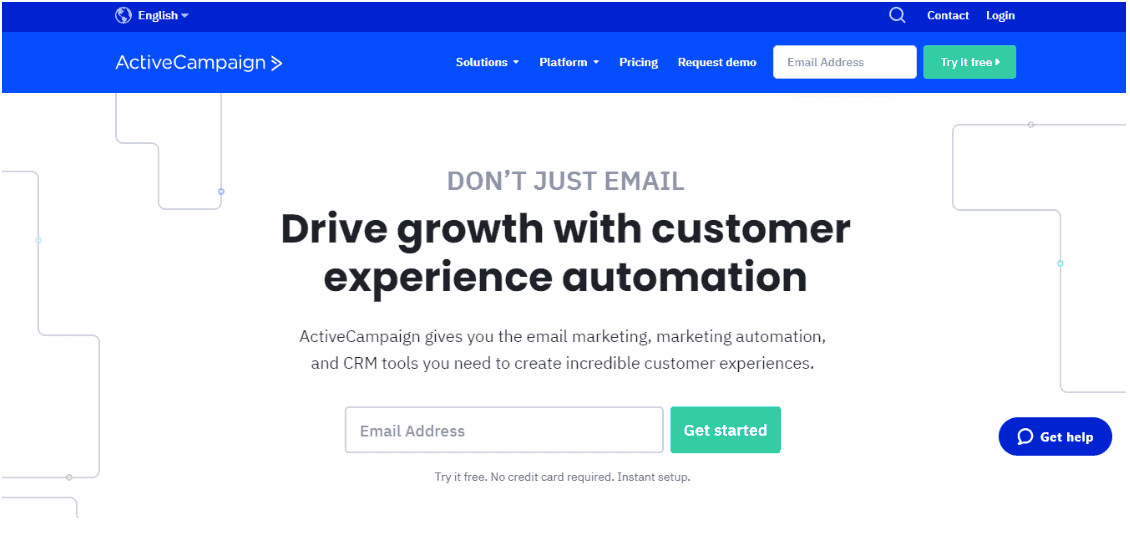 ActiveCampaign is a platform that is designed for all kinds of companies.
Be it e-commerce, B2B, or a B2C company, ActiveCampaign has something to offer all businesses.
What's more, it lets you migrate data from other platforms free of cost.
Features
Personalized Email Marketing:

This allows you to segment your audience into various lists and send targeted content.

Marketing Automation:

Helps you create a series of welcome emails to onboard new clients, automatically add and update contact lists, and segment them.

Website Messaging:

Tracks metrics to understand engagement on websites, answer questions, and make product recommendations to customers.

Integrated Forms:

Creates web forms to collect contact information, get more clients, and use automation tools.
Pros

ActiveCampaign provides one of the best marketing tools, owing to its easy-to-use interface, clear analytics, and ease of setting up automation.
Cons

Slow customer service and limited workflow automation features are some of the key disadvantages of ActiveCampaign.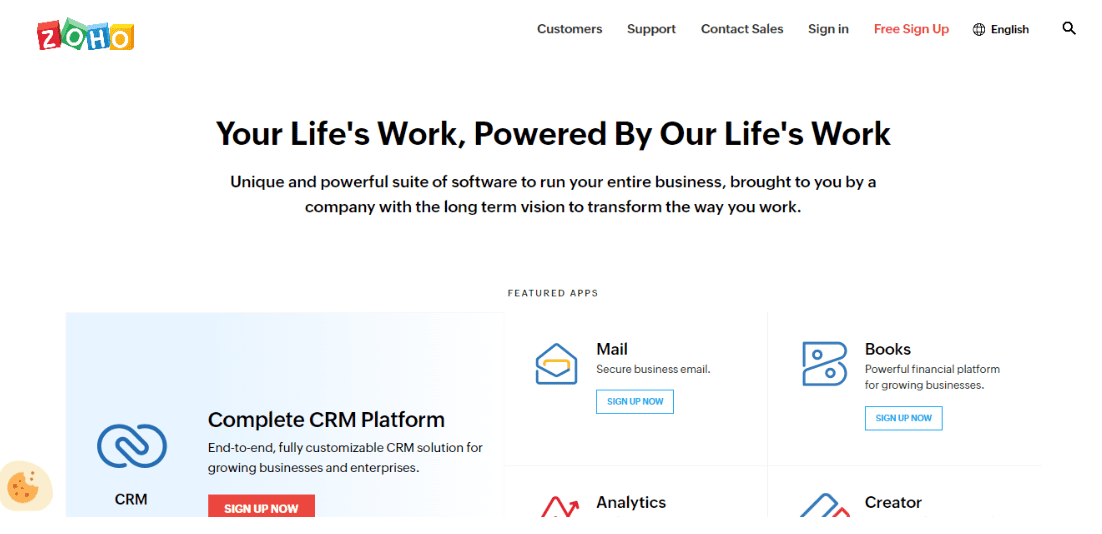 If you are looking for an all-in-one platform that helps you operate remotely, go for Zoho.
With Zoho, you can get on-demand remote support, unattended remote access software, track team progress, and chat using its Cliq feature designed specifically for work teams. Zoho also offers a lot of other tools, including Zoho Projects, Mail Suite, People Plus, and more.
Features
WorkDrive:

Helps remote and hybrid teams share files and collaborate in real-time.

Desk:

Zoho's customer support platform that creates tickets, assigns customers to reps, and keeps track of queries.

People Plus:

An integrated human resources tool that helps manage the entire employee life cycle from client sourcing to onboarding to attendance management and performance tracking.

Mail Suite:

The Zoho Mail Suite helps communicate with employees without the need to create long email chains by simply tagging them.
Pros

Zoho's key advantage is that it provides a range of solutions to manage multiple client accounts, making sales and marketing processes easier and more efficient.
Cons

Some users have found Zoho's user interface outdated and difficult to navigate, which is one of its disadvantages.
Top Sales Analysis Tools for Small Business Owners
Conclusion
Irrespective of the size of your workforce, there are several small business tools that can help you streamline your workflows.
If you liked our compilation of the best tools for small businesses and solopreneurs, let us know.
If you'd like to know why thousands of small business owners love EngageBay, just sign up for free!
Supercharge your marketing strategy with our top 10 FREE marketing tools – explore the best options now!