Customer relationship management software is supposed to be, well, easy to manage. Its entire purpose is tracking and building your relationships with your customers. If you're using a cumbersome CRM program, then you probably spend more time wrestling with the software than you do with lead scoring and contacts management.
It's 2019, so why not be out with the old and in with the new? We're talking about getting rid of your clunky CRM software, of course. EngageBay recently went live with its new free CRM, and it's free for subscribers.
You have plenty of time yet to meet your sales and marketing goals for the year, and EngageBay can help you get there. Here are several reasons why an easy-to-use CRM beats out-of-touch software any day of the week.
Sales and Marketing Are Unified in One Tool
Your sales and marketing teams often have similar jobs, but if they don't intersect, they could both be doing the same duties twice. That's a waste of time, effort, and money for everyone involved. With EngageBay's CRM, it's possible for your company's respective sales and marketing teams to have clearer lines of communication.
Whether it's lead scoring or even management of long-term customer relationships, if one job is better suited for the marketing than the sales team or vice-versa, the right jobs will get performed by the right parties. Also, instead of operating as separate entities, your sales and marketing teams will be one.
Contacts Management Is Clear and Simple to Navigate
While the days of having to carry a Rolodex are behind us, sometimes it still feels like we're using a virtual Rolodex when it comes to tracking contacts, right? After all, some contacts are stored in your email system, others with your marketing team, and others still in another software you use.
Whew! With a contacts management system like that, it's no wonder some very potentially valuable leads can get lost in the cracks. Instead of going from program to program to fetch your contacts, EngageBay can integrate them all in one convenient place.
EngageBay's CRM also lets you apply filters for quick and easy contacts searching. If you want to browse contacts by company, location, or other filters, you can. That saves you time since you don't have to endlessly scroll to find the right contact.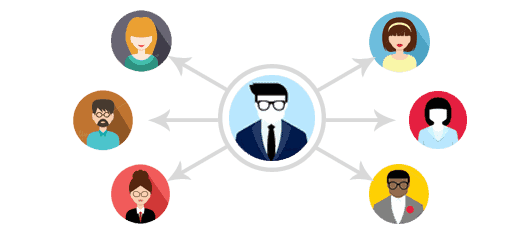 Visual Representation of Your Sales Pipeline Lets You See Your Successes
The progress of your sales pipeline is a crucial one. After all, how else can you track which leads become customers and then which customers keep buying? Also, it's too easy to mismanage deals if your sales pipeline isn't visually represented. That means lost money for your company. Startups and small businesses can't afford too many lost deals.
With drag and drop functions, you can paint a clear picture of your sales pipeline from beginning to end using EngageBay's CRM. Then, you can share this visual data with your sales teams, who can modify their approach for greater success.
Booking Your Meetings Has Never Been So Easy
You're probably very in-demand, so slotting in new appointments in your schedule is difficult. In fact, you're so busy that you sometimes double-book yourself without even realizing it.
Those days will be behind you once you use EngageBay's CRM. The appointment scheduler lets leads and customers do all the work, as they're the ones setting up the appointments. You can decline and cancel appointments as needed, of course. By giving your customers the booking power, you don't have to spend so much time on back-and-forth emails confirming dates and times. That alone can free up minutes if not hours of your day!
Task Functions Mean You Never Forget to Follow up
Wouldn't it be a shame to lose a potential customer because you forgot to follow up? In the life of a busy businessperson, this is unfortunately sometimes the reality. Emails and tasks just pile up and up and up, and you always have to focus on the newest thing.
Managing your tasks will be much simpler once you start using EngageBay's CRM. All the tasks you assign are viewable so you can clearly see what you have to do for the day, the week, and even the month.
Are you the forgetful type? That's okay. If you'd prefer, you can use task automation tools that are rule-based so you never miss another follow-up. You will also get reminders from EngageBay about pending tasks.
Automated Activity Logging Frees up Your Day
As leads move down your sales pipeline, you will have to keep a log of notes, calls, and emails with that potential customer. This information can be reviewed by your sales and marketing teams as they engage with the lead.
It's necessary then that you don't lose this important data, but you know how it goes. Sometimes emails just seem to vanish. Physical or digital notes may also get lost. Not with EngageBay's CRM. All your lead data is compiled and managed digitally and conveniently. Even better is this is done automatically so you don't have to worry about it yourself. Instead, you can spend your time coming up with ways to appeal to your customer base or win new customers.
Contact Data Is Clear and Precise
If you're getting a new lead from your sales or marketing team, what can you glean about them from reading through their file? If you're using EngageBay's CRM, the answer is a whole lot.
That's because EngageBay tracks every note, meeting, email, and phone call tied to a contact. Combining this with the detailed contact information (such as their name, phone number, email address, company name, and other relevant info) and you can get a near full picture of your lead, even if you've never communicated with them before.
This is handy for a multitude of reasons. First, it prevents you from wasting time tracking that email thread or call log. Second, it makes it so much easier for your sales and marketing teams to do their jobs well since they know more about each lead. Third, you can lead score more effectively since you have so much info to go off. It's a win-win-win!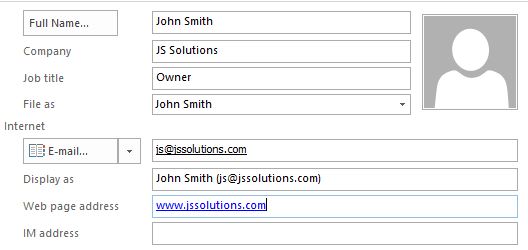 Reliable Yet Easy-to-Read Sales Reporting Lets You Track Wins and Areas of Improvement
No matter how well you and your company think you're doing, the only way to know for certain is with sales reporting. When you receive your sales reports from EngageBay, these will come from our sales reporting module. We designed said module to produce detailed reports that aren't too difficult to comprehend. That means plenty of graphs, charts, and clearly-displayed data and numbers for your perusal.
You can see the areas in which your company is doing its best as well as those in which you should work harder. With such clear-cut reports, you can easily share the data among your sales and marketing teams. They can then put their heads together to create an even more powerful campaign for next time.
Conclusion
If you're in the market for a new CRM software this year, we encourage you to try EngageBay. As mentioned, the CRM is free for subscribers and has lots of convenient features. What are you waiting for? Give EngageBay a try today!