Companies across many industries rely on vendor relationships for business growth.
Vendor management is a must if you belong to any of the above industries or another type of industry that relies on vendors.
A definable, replicable process will keep the supply chain flowing, ensure vendor satisfaction, mitigate risk management, and continue serving your customers to the quality you're known for.
Today's guide will fully explore vendor management, including what it is, why it matters, the process to create a management system, best practices, and the tools you need to further your relationships with vendors.
What Is Vendor Management? Why Is It Important?
Vendor management entails all the steps and processes a company uses to manage its ongoing vendors and even procure new ones.
You can use a vendor management system for tracking delivery, mitigating risks, reviewing costs, negotiating new contracts, and hiring new vendors.
Why Vendor Management Is Important
There's so much that you can learn by managing your vendors through a step-by-step system.
For instance, if your vendor selection process has extraneous steps or long-term processes that slow everything down, you can curtail or even cut out steps to expedite hiring and onboarding.
You can also understand more about what makes for a quality vendor in your company's eyes and then use that as a litmus test for hiring new vendors moving forward.
Sometimes, you don't even realize the risks that certain vendors bring to the table until it's all outlined and in front of you. Once you see those risks, you can determine whether the pros outweigh the cons and proceed safely and smartly from there.
You can also make the vendor hiring and relationship-building processes more cost-effective, as managing your vendors will quickly prove which ones you're spending the most versus the least on.
Your company can then determine if you're spending your money wisely.
Read also: A Beginner's Guide to Sales Lead Management
The Process of Vendor Management
Vendor management encompasses nine unique stages or processes, so let's look at them now.
Procurement
The first stage of the process is procurement, meaning procuring a vendor.
Before you can do that, you need to sit down with stakeholders in your company and answer a few important questions.
Why do you need a vendor? How long will you need a vendor? How much can you afford to spend on a vendor?
Once you answer those questions, you'll research the types of vendors available, review their services, and reach out to interested parties for quotes.
You'll also interview vendors, tour their facilities, and eventually narrow it down to one selection. Then you'll negotiate terms, sign a contract, and receive supply from that vendor completing the end to end procurement process..
Onboarding
Between the official start of the vendor relationship and receiving supply, you'll have to leave some room for onboarding.
Before you complete onboarding, you should do a full risk assessment to gauge how viable adding this vendor to your system of vendors is.
You also need requirements and expectations that you expect the vendor to fulfill. You should present this list to the vendor as you onboard them.
You'll produce other documents for the vendor, including an exit strategy that ensures a seamless transition should you two decide to part ways.
You should also create a mutually beneficial communications system and invoice system to ensure you receive payments on time.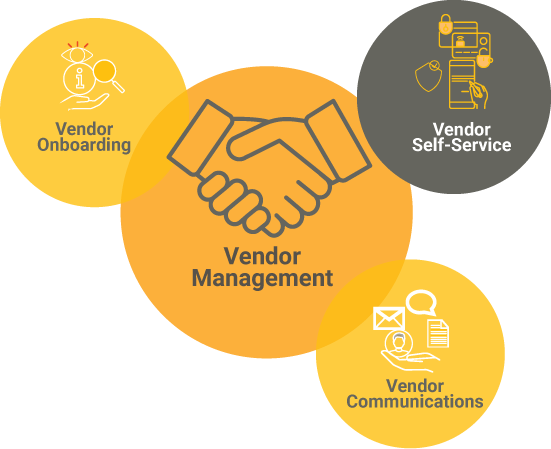 Relationship Management
You've recently onboarded the new vendor, and now you want to deepen and strengthen your relationship with them.
To do that, it's time to delve further into relationship management. During this phase of vendor management, you'll begin tracking any ongoing disputes with the vendor to solve them as quickly as you can.
You'll also add vendor performance check-ins to your to-do list. Invite your vendors to these events if you have company workshops on the calendar. Collaborate more with your vendors so they feel like they're part of the process.
Read also: Relationship Marketing Definition and 10 Proven Strategies for Customer Happiness
Risk Management
Risk management isn't a one-and-done process. It should be ongoing to prevent fraudulence, theft, and other dangers that can suck your company under.
For example, do you have a cybersecurity risk system in place for handling data breaches or cyberattacks? What if business disruptions occur? What will you do then?
You should also have a compliance risk system so that if any vendors don't comply, you can take swift action.
If you don't have financial risk and reputational risk management systems enacted yet either, take the time to do so now.
In addition, it's crucial to keep your company information secure by implementing measures such as password protection, data encryption, and access controls. This will help prevent data breaches and unauthorized access to sensitive information.
Financial Controls
Next, it's time to assess the financial controls, which can include invoice reconciliation and other elements of managing your company-vendor financial relationship.
This is a separate type of vendor management from risk management because it broadens your company's financial operations as a whole rather than focusing only on risk.
Read also: What Are Capital Goods? Definition, Importance, and Examples
Performance Management
A successful vendor relationship requires performance management. You only want to keep the most profitable vendors, and productivity determines profitability.
If you don't already have a set of KPIs you're tracking across vendors to determine their performance viability, you need to do that first.
Then you can compare your vendors in similar areas to determine which ones you'll want to pen an extended contract with.
If certain vendors underperform, that doesn't mean you necessarily cut ties. For one, you're under contract for a predetermined period, so you can't breach your contract.
Second, you should want to do all you can for a vendor to succeed, even if that means pulling them aside to discuss performance concerns and what can be done about them.
SLA Management
SLA or service-level agreements are different from contracts, which we'll talk more about in just a moment.
Rather, an SLA defines what kinds of services a vendor will provide, who will report faults, how product delivery will occur, and other aspects of that nature.
You need a clear-cut SLA management system to better understand vendor services and define your expectations thusly.
Read also: SaaS Business Model Working Explained
Contract Management
Eventually, the time will come to negotiate or renegotiate vendor contracts. This is when you'll use contract management.
What does contract management entail? You'll review current vendor contracts and determine what outcomes to expect financially and performance-wise.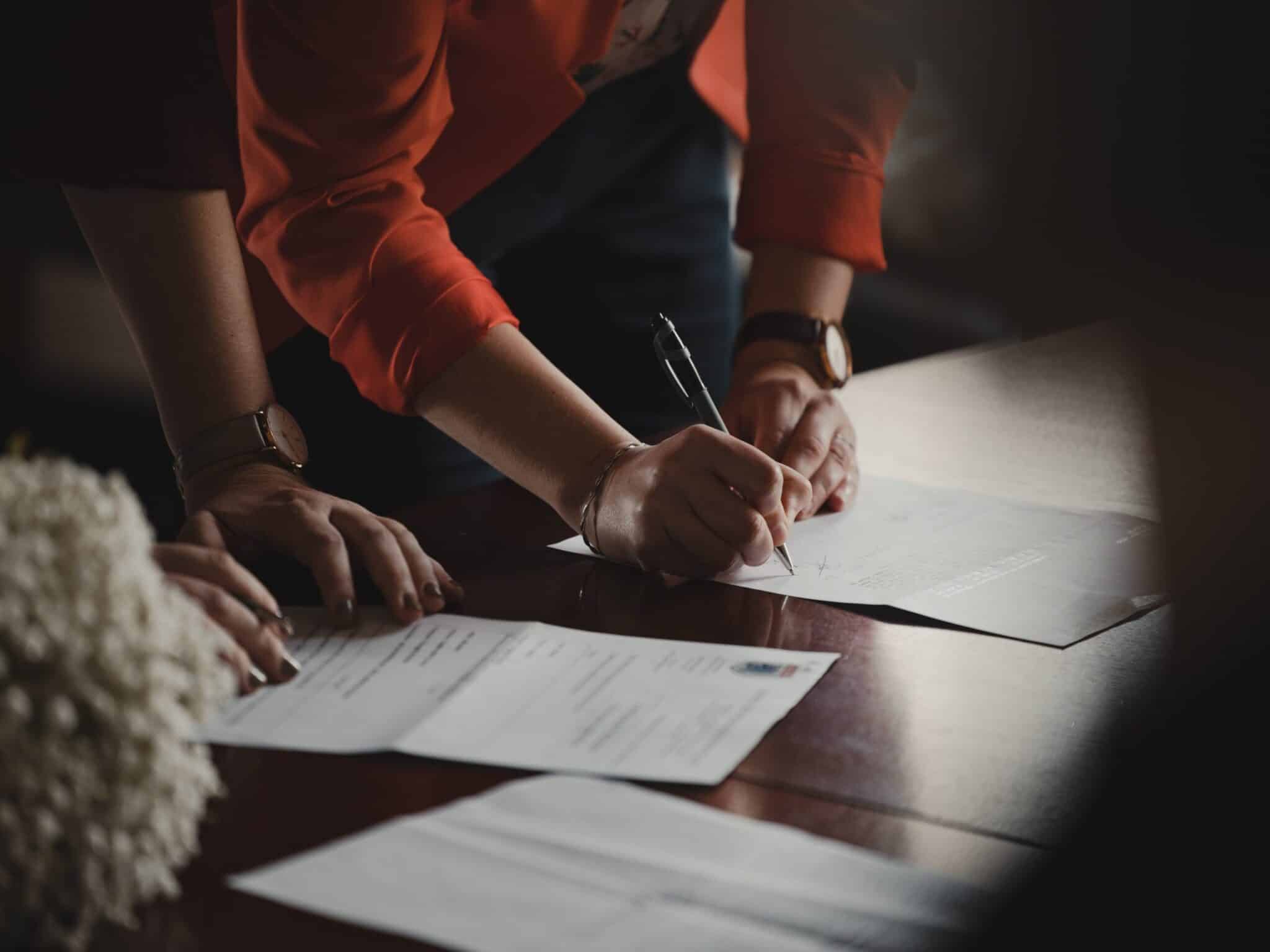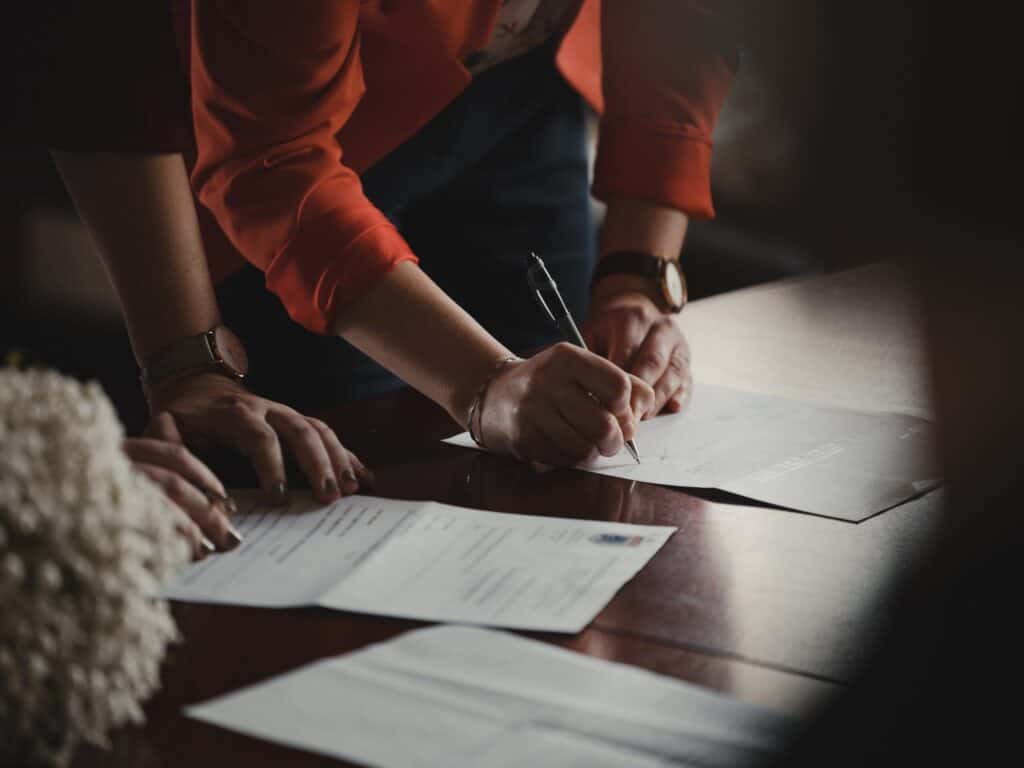 Your goal is to eliminate financial risk as much as possible so you only retain vendors who will drive your company forward, not backward.
Then you can pen deals with those vendors!
Compliance Management
That brings us to the last stage of vendor management, compliance management.
By this point, you've laid out all the rules for what you expect out of your vendors, so it's time for them to deliver, and within the parameters your company uses to comply with your customers and stakeholders.
That will require you to review the vendor's buying processes to ensure they meet technical, legal, and statutory requirements.
Read also: The Key Features of Business Management Software Explained
Challenges in Vendor Management
Vendor management is not always the easiest, most clear-cut process to implement, but it's still important for companies to have a reliable management process. Without that, it's impossible to accurately track vendor performance and maintain your supply chain to your expectations.
Let's review the vendor management challenges your company might face and offer suggestions for overcoming them.
Managing vendor relationships effectively
The first struggle is managing your vendor relationships in a way that makes your business more efficient.
This part is a struggle and a learning experience for many companies.
Fortunately, you have a viable solution you can begin enforcing moving forward: creating a vendor management system per the steps in the last section.
Although you can't do anything to change how you onboarded your current and past vendors, you can strengthen the ongoing relationships you have with vendors. You can also ensure stronger hiring, performance, and compliance procedures for future vendors.
Once you utilize a working management process, then within a matter of months or perhaps even sooner, you should see a noticeable difference in the depth and quality of your relationships among vendors.
Maintaining compliance and security
Your company has strict guidelines in place in critical areas like security and compliance. Thus far, you've had no problems meeting those guidelines.
By inviting more vendors into the fold, that makes it harder to ensure the same airtight security and compliance as you had when it was solely up to your company. However, you need vendors to keep up with customer demand, which puts you between a rock and a hard place.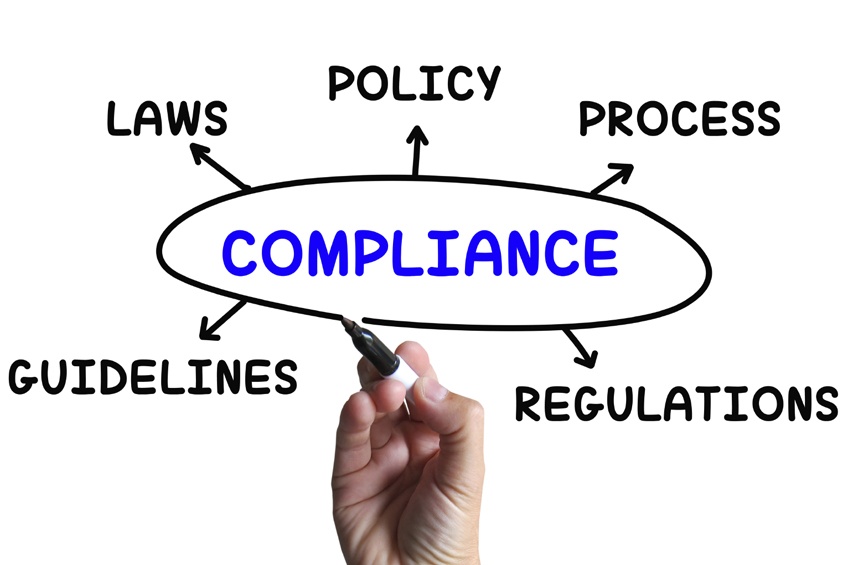 While it's true that you'll never have control over how vendors manage security and compliance, clear communication about the importance of these pillars in your company and easily understood rules make it easier for vendors to assimilate.
Part of lying out your processes for security and compliance does mean going over the consequences of violations. Vendors need to know what happens if they step outside of the boundaries, which will incentivize them to follow your security and compliance rules.
Read also: 9 Challenges of CRM Implementation & How to Dust Them Off
Managing and mitigating risks
Risks will always arise internally, but as you build your vendor contracts, you'll have more external risks present through those relationships.
Again, that doesn't mean you should forego vendors. Rather, you need a risk mitigation process in place as we discussed before.
Reducing vendor risk starts long before you ever sign a contract with them. It begins when you research and interview vendors.
You should have criteria that outline what you're looking for in the ideal vendors. When one doesn't fit the bill, you can quickly set aside that vendor as a potential candidate, preventing lost time.
You must ask thoughtful interview questions to understand how this vendor does business and how well that gels into your idea of business. Have more than one interview if you feel like it will help, and make sure you visit their facilities and ask for a tour.
As much as you can do to mitigate risks, including once you hire and onboard vendors, the risk is never at zero percent.
That's why your company must have a risk management plan for everything from financial to security and compliance risks.
The key is fixing the issue as quickly as possible and then maintaining transparent communication with your vendors, stakeholders, and customers.
Sweeping issues under the rug doesn't work, especially in sensitive areas such as data breaches.
If you're proactive and willing to do what it takes to make right, then most customers and vendors will forgive missteps like these.
Leveraging technology to streamline the vendor management process
Management software and tools make such a difference in how you go about vendor management, but if you're not using the right technology or if you gravitate toward extraneous technology, you'll fail to see any benefits.
We're about to present a whole section on vendor management tools and their advantages, so make sure you check that out!
Read also: 9 Customer Management Strategies to Boost Loyalty
Vendor Management Tools: How Technology Gives You an Edge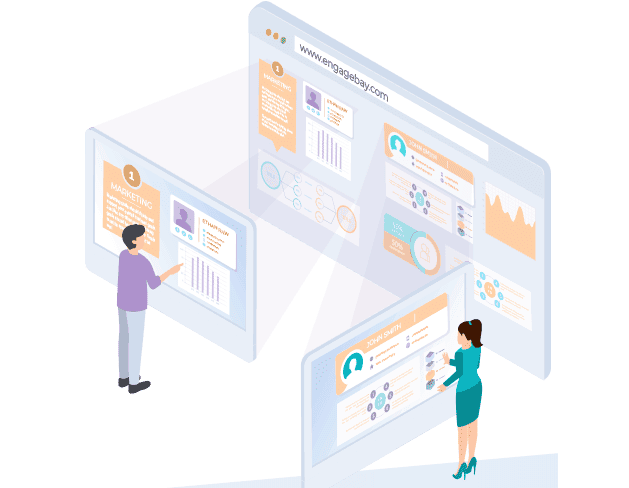 Vendor management software can streamline a lot of the processes we've looked at today, expediting them, automating them, and making them more visible so your team can easily seek cracks in the process.
Through software, you can utilize the following features.
Payment Automation
You've established when you expect vendor payments, and usually, your vendors pay on time, but do they always? And if they're late, do you notice it right away or do other tasks get in the way, causing you to see the missed payment later?
Payment automation through recurring payments will guarantee that your vendor payments come in on time every month.
Your company can come to rely on that money for cashflow, and you'll also prevent damaging the vendor relationship by getting on their back all the time to make a payment.
Risk Assessments
To boost compliance, you can rely on tools and software in the area of risk assessment.
The software will track vendor data over the short-term and long-term, looking for errors that manually scanning data can miss.
If vendors have a pattern of making mistakes or missing payments, the software will reveal that, allowing you to find problematic vendors before they begin increasing your company risk.
Read also: Sales Analysis: Learn To Zoom In & Master the Pipeline
Predictive Analysis
What will your vendors do next? What kind of dividends may it pay back if you sign a five-year deal with a vendor?
The predictive analytics section built into vendor management tools allow you to answer those questions with more confidence.
Team managers and financial departments can use this kind of data to set a firm vendor budget and manage your company's finances appropriately.
Integrations
Most vendor management software integrates with the tools your company already uses in your day-to-day business lives, allowing you to seamlessly send data across programs.
Software solutions like EngageBay, Gartner, Capterra, and Gatekeeper have paved the way for companies like yours to manage vendors more successfully. Any would make a suitable solution for your company.
Read also: 7 Sales Management Tools to Build the Perfect Sales Team
Best Practices in Vendor Management
Let's wrap up by reviewing the best practices in vendor management so that as your company gets its processes underway, you can prioritize compliance and transparency.
Develop a vendor management policy
We'll stress one more time the importance of a management policy for all the vendors under your umbrella.
You should hold every vendor to the same standards and enforce the same rules if you expect them to meet your standards.
Set clear expectations with performance metrics
As the ink dries on your contract and you and your vendor shake hands, make sure you make your expectations crystal-clear as onboarding gets underway.
You should ask your vendor if the policy has any ambiguities and encourage them to come to you with any questions they may have later as they start working with you.
Mention the kinds of performance metrics that you'll watch out for. This sets expectations of what you want in a vendor relationship.
Read also: Mastering SaaS Marketing: Key Metrics to Measure Success
Regularly review and evaluate vendor performance
How often should you review your vendor performances? That's up to you, but the more regularly, the better.
Some companies decide for quarterly performance reviews. Others do reviews only twice a year and other companies still will save vendor performance reviews for a year-end or start-of-the-year assessment.
Regardless of how often, your vendor performance reviews must be extraordinarily thorough. You know what you've come to expect out of your vendors, so now it's just a matter of connecting the dots and seeing the degree of follow-through.
Build a diverse vendor base
Accumulating vendors isn't purely about numbers. If you have five vendors all working on the same thing, you're wasting their time and your money, as you probably only need one vendor installed in that arena, perhaps two.
The key to creating a vendor base is to diversify. Vendors should do all the jobs your internal staff can't or augment the busy areas of your internal staff.
Read also: MEDDIC Sales Methodology: What Is It and Why You Need It
Conclusion
Vendor management is the streamlining and overseeing of vendors to strengthen relationships and decide which vendors you may have to cut ties with.
It's a critical process as you accumulate more vendors, so if you're not already managing your vendors, it's time to start!