We all know the importance of improving customer relationships. But did you know that there's a whole way of structuring your marketing efforts around developing deeper relationships and imparting value to your customers' lives?
Yes, that's right!
It's called relationship marketing, and it can eat customer churn for breakfast!
Here, you don't focus on short-term profits and sales.
In this blog post, we'll show you what relationship marketing means, and 10 of the best relationship marketing strategies to help you connect with your customers on a more personal level and drive up customer retention.
Let's get started!
What is Relationship Marketing?
Relationship marketing is the process of developing long-term customer relationships with the goal of increasing customer loyalty and, as a result, profitability. It involves creating a process of communication with customers that is designed to build trust and create value over time.
Relationship marketing is a way to show customers you care about them, their needs, and their opinions.
In the past, traditional marketing campaigns consisted primarily of advertising to promote the product. Today, relationship marketing focuses on building relationships through ongoing dialogue with the target audience. This can be done using social media, email marketing, and other channels.
It helps to demonstrate that your company is willing to go an extra mile for the customers; that your customers are not just another 'sale'.
If you want to watch a video about relationship marketing, here's a good one:
10 Relationship Marketing Strategies For Customer Delight
Relationship marketing is best used when the customer has already made at least one purchase.
You can then use some strategies and tools to convert these customers into loyal brand advocates. Here are 10 tried and tested relationship marketing strategies.
#1. Be Proactive in Asking for Feedback
You must have come across the adage, "Talk less, listen more."
This applies to relationship marketing, too. Listening to your customers should be an integral part of your business. Collecting customer feedback can help you weed out complaints, pain points, and faults in your products or services.
You can ask your customers to offer feedback through emails, SMS, website, and even on social media. The benefits you get are manifold: you can discover shortcomings, show that you care about your customers by listening to them, and even deepen your relationship.
Better yet, you can incentivize customers to offer feedback by offering discounts, free shipping on future orders, and other perks.
Read also: The Top 10 Customer Engagement Metrics and How to Use Them
#2. Invest in a Customer Relationship Management (CRM) Tool
A CRM software streamlines all your customer acquisition, retention, and relationship management tasks.
It helps you automate workflows, launch multiple marketing campaigns at once, offer real-time customer support, and maintain steady communication with your target audience.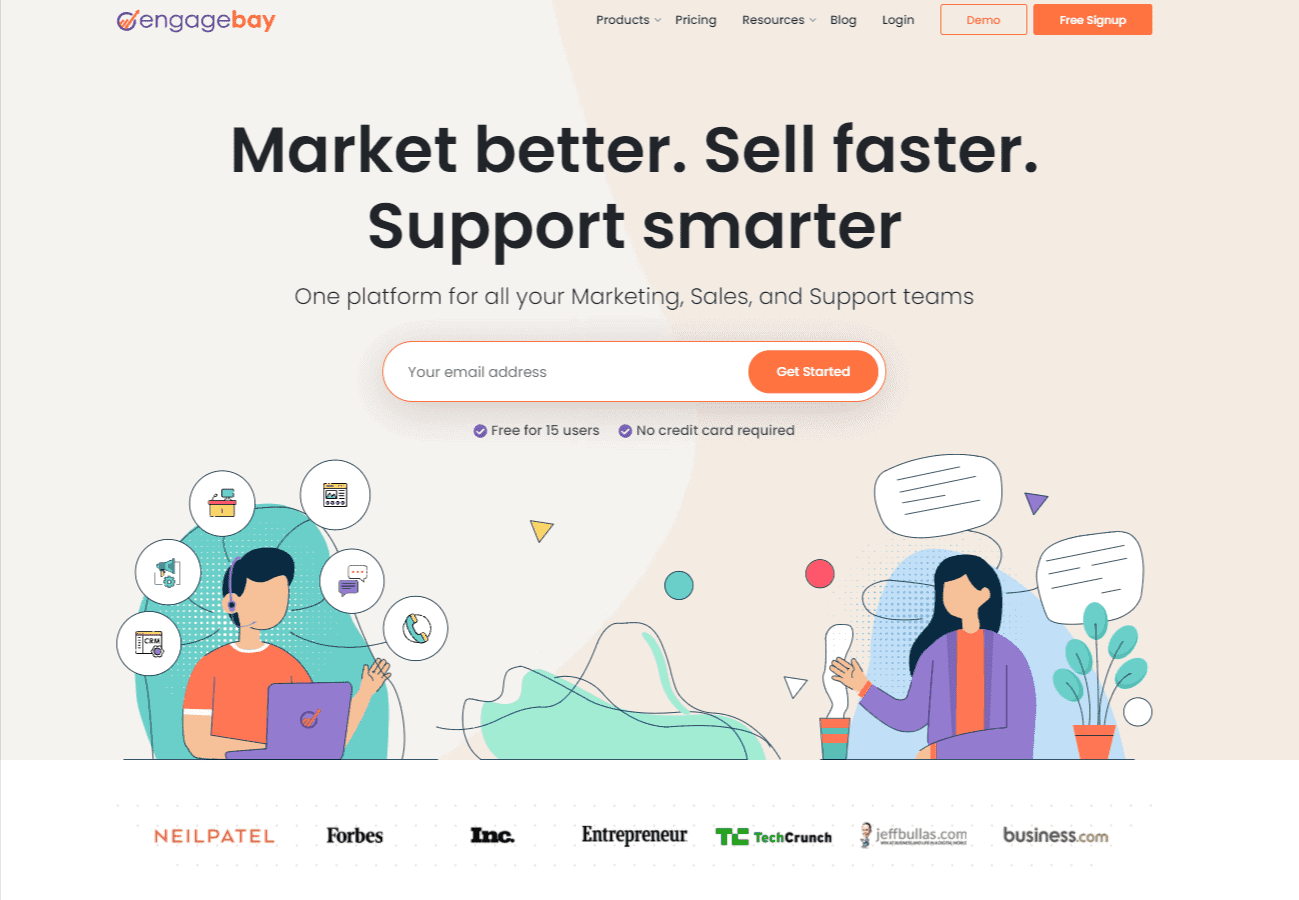 You can also use CRM software to segment your customers based on various factors, including demographics, customer needs, new or existing customers, and more.
The ROI of investing in CRM software is a whopping $8.71 for every dollar spent!
One such software is EngageBay. It helps you 'market better, sell faster, and support smarter.' EngageBay is a one-stop solution for all your marketing, sales, and customer support tasks, thanks to its unified CRM suite and a plethora of marketing and sales automation tools.
But more on that later.
Read also: 9 CRM Implementation Challenges and How to Dust Them Off
#3. Use Email Marketing for Personalized Campaigns
Email marketing is at the forefront of relationship marketing. With drip campaigns, you can send out quality content at regular intervals and establish your business as a subject matter expert.
Email marketing also opens up the opportunity to personalize your messages – we have a separate blog to tell you all about the importance of personalization in customer relationship marketing.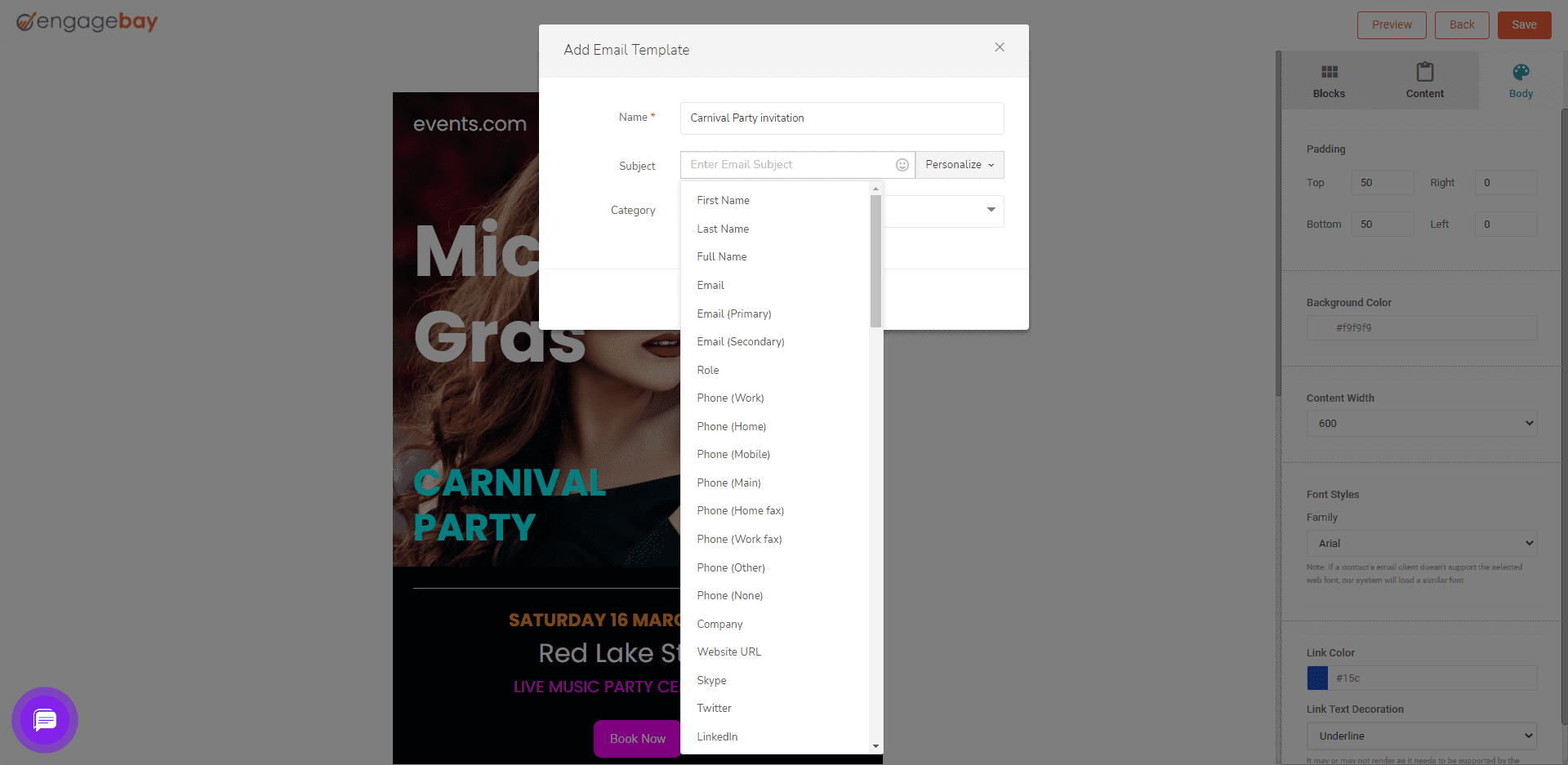 You can also segment your customers based on various factors and nurture them the right way over emails targeted for each segment.
This will help you gain deeper insights into your customers and is a prerequisite for successful relationship marketing.
Read also: The Key Features of Business Management Software Explained
#4. Offer 24/7 Customer Support
Proactive customer support is an important part of relationship marketing because it's the frontline of communication between a company and its customers.
It's where customers go to get help with products or services, and it's also where they go to voice their complaints or give feedback.
Delightful customer support is a key part of building trust and creating value for customers.
Customers rely on your support team and reach out to them to get personalized attention and feel like they're being heard.
When companies provide excellent customer support, it strengthens the bonds between them and their customers.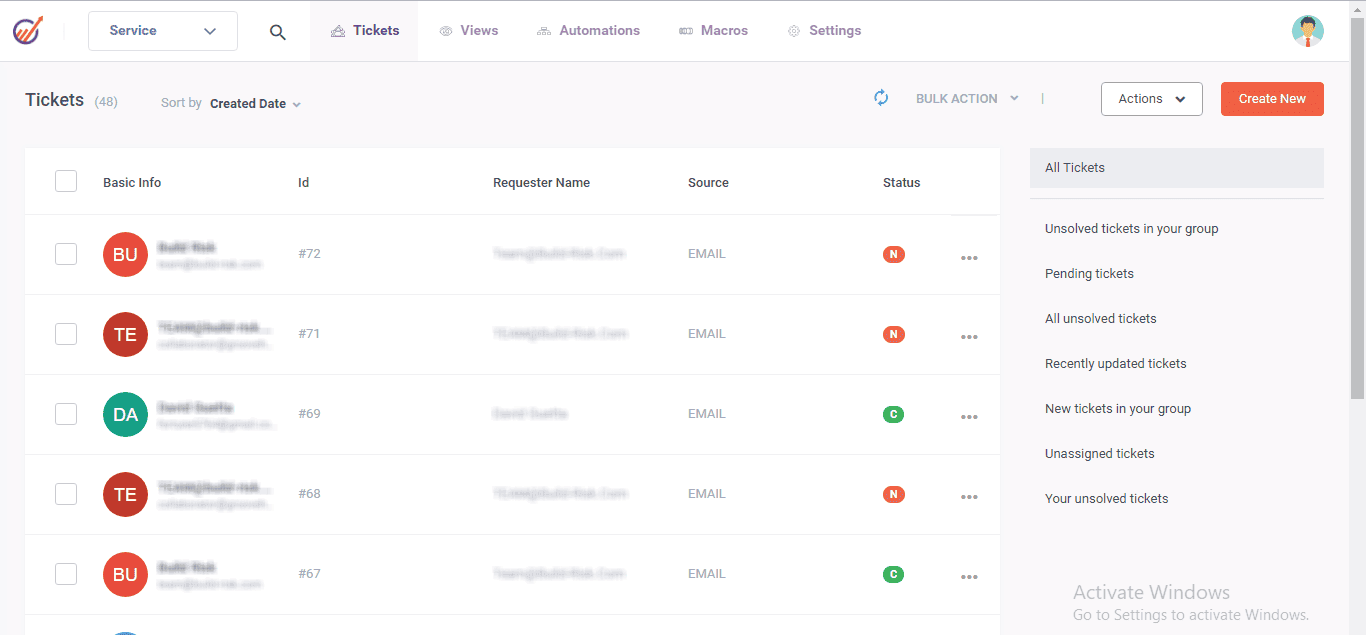 Using customer support software that offers features like a help desk, Live Chat, and ticket management can help a lot in offering 24/7, multichannel customer support.
For instance, EngageBay enables you to send canned responses so you never have to worry about leaving customer queries hanging.
Empower your marketing with the best strategies for maximum impact – learn more in our expert guide!
#5. Use Omnichannel Marketing to Reach Customers Everywhere
Omnichannel marketing is a type of marketing that uses multiple channels to reach customers. It involves using a mix of online and offline channels, such as websites, social media, email, phone, direct mail, and in-person interactions.
Omnichannel marketing is a great way to reach customers with the message that your company cares about them. It allows you to communicate with customers using the channels they prefer, which builds trust and strengthens relationships.
When used correctly, omnichannel marketing can be a powerful tool for relationship marketing.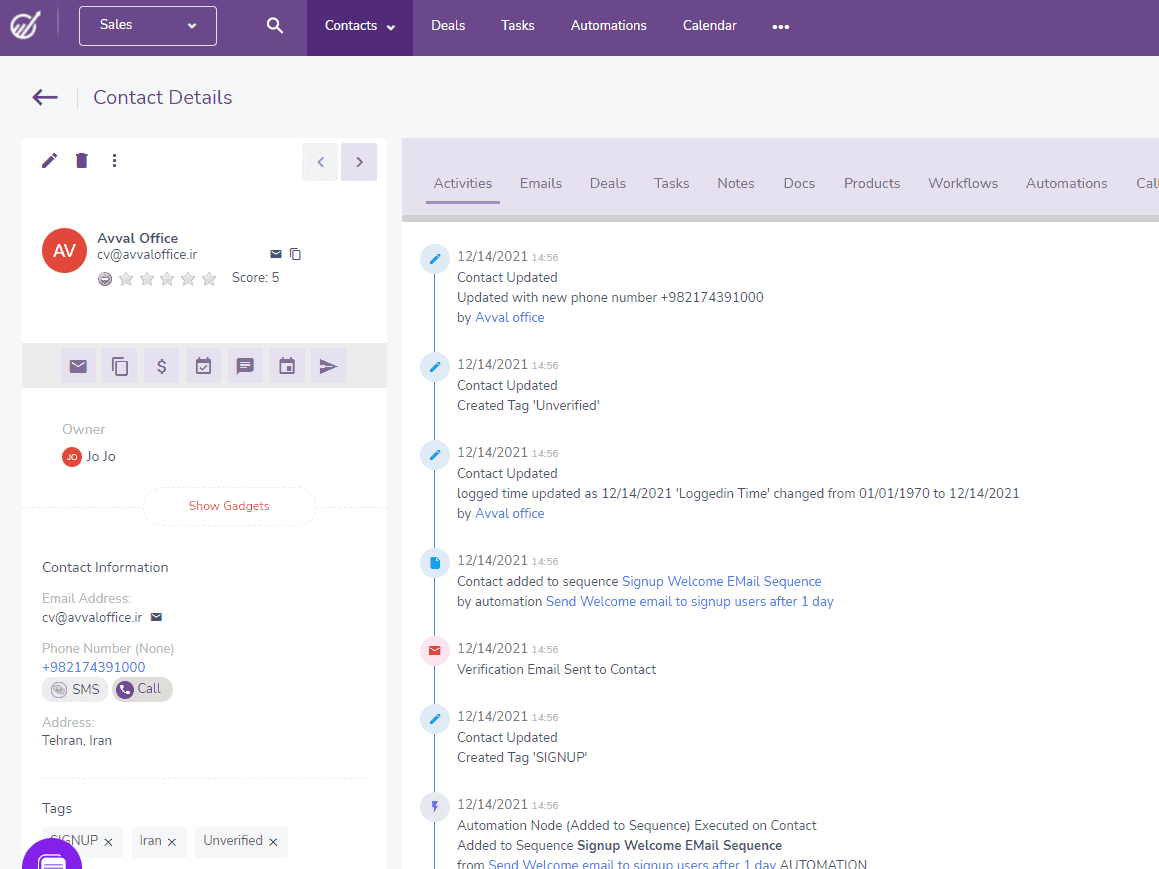 That's why we recommend using a customer relationship solution that offers tools for transactional marketing as well as relationship marketing.
This can vastly improve the customer experience.
Without a unified CRM software, your customer has to introduce themselves each time. This can be very annoying for customers.
With a CRM solution like EngageBay, your marketing, sales, and customer support reps can all see every interaction that every customer has had with your business, all in one simple dashboard.
Read also: Operational CRM — A Complete Guide (+7 Best Operational CRM Software)
#6. Design Lucrative Customer Loyalty Programs
Customers love feeling valued and pampered, and that's the essence of customer loyalty programs.
To keep your customer retention rates high, you'll need creative customer loyalty programs. These should be lucrative enough for a good number of your existing customers to take up and follow through.
You can get together with all your employees and brainstorm several ideas. But the process will be far more streamlined if you incorporate customer data to come up with targeted programs.
Here are some general guidelines for designing customer activities that can make the cut:
Start out by making a list of your customers, their contact information, how much they spend per month, and what they purchase most often.

Score your customers depending on how likely they are to take up a customer loyalty program.

Use this data for creating tailored programs that will interest the customers.

Adjust your rewards to encourage customers toward the activity you are trying to drive up. For example, if a customer scores high, go ahead and offer them direct cash or credit incentives to participate in your customer loyalty program.
There are plenty of other techniques you can employ with your existing customers to engage them and keep them coming back for more (and bringing in referrals). One idea is hosting an event where one of their favorite brands joins you, or where they get exclusive access on sales that day on high-end items.
You can also introduce a rewards program, much like what is offered by popular credit card companies, which allows your customers to earn points for every dollar spent.
Read also: 9 Stats That Prove You Need a Small Business CRM Software
#7. Use Workflow Automation to Provide Valuable, Timely Support
We are in an era where computing, machine learning, and artificial intelligence have entirely changed how we do business.
So why stick with performing your tasks manually?
You can automate most of your relationship marketing activities using a CRM software. This includes segmentation, scoring, email campaigns, customer data acquisition, analytics, customer support, and social media management.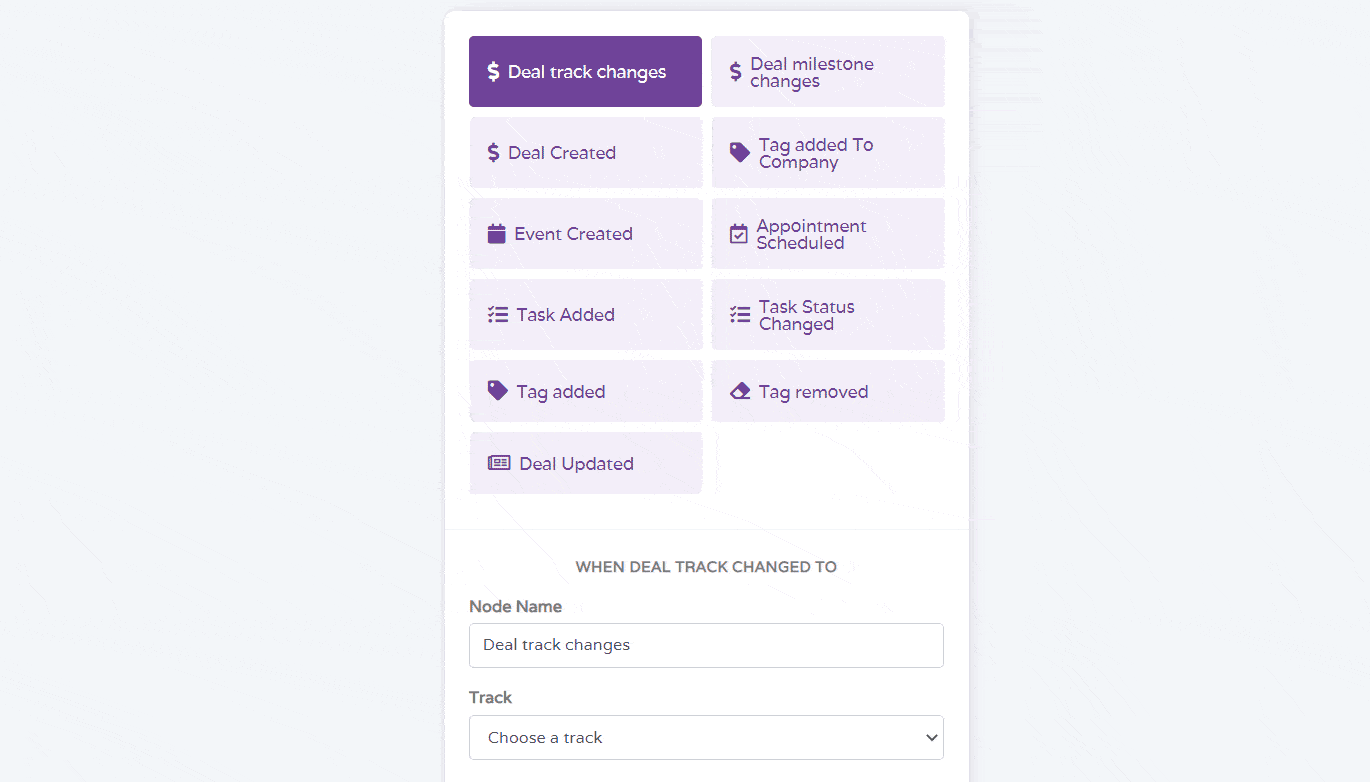 You can create workflows that are executed sequentially based on various actions and conditions. Automation can also improve customer experience by tailoring your content, automatically sending out birthday wishes, and streamlining customer queries.
For example, let's say your customer has made a purchase. You can create workflows that automatically send out an invoice, followed by an email with content relevant to the purchase, and another email asking for feedback about the product, service, onboarding, and delivery.
You can also send emails with accessories and other products that add value to the current purchase.
Read also: 15 Customer Service Tools Your Business Needs to Win People Over
#8. Use Customer Data to Tailor Your Marketing and Support
You need to have a deeper understanding of your customers before you can devise ways to make them customers for life.
To understand them on a deeper level, you need to consistently collect customer data, track customer behavior, and analyze all of this using the right tool.
A CRM software tracks your customer's behavior and actions across your website and social media channels.
These include web visits, purchase patterns, demographics, transaction history, email clicks and open, what blogs they have read, how they reacted to your email campaigns, what posts they have liked, and more.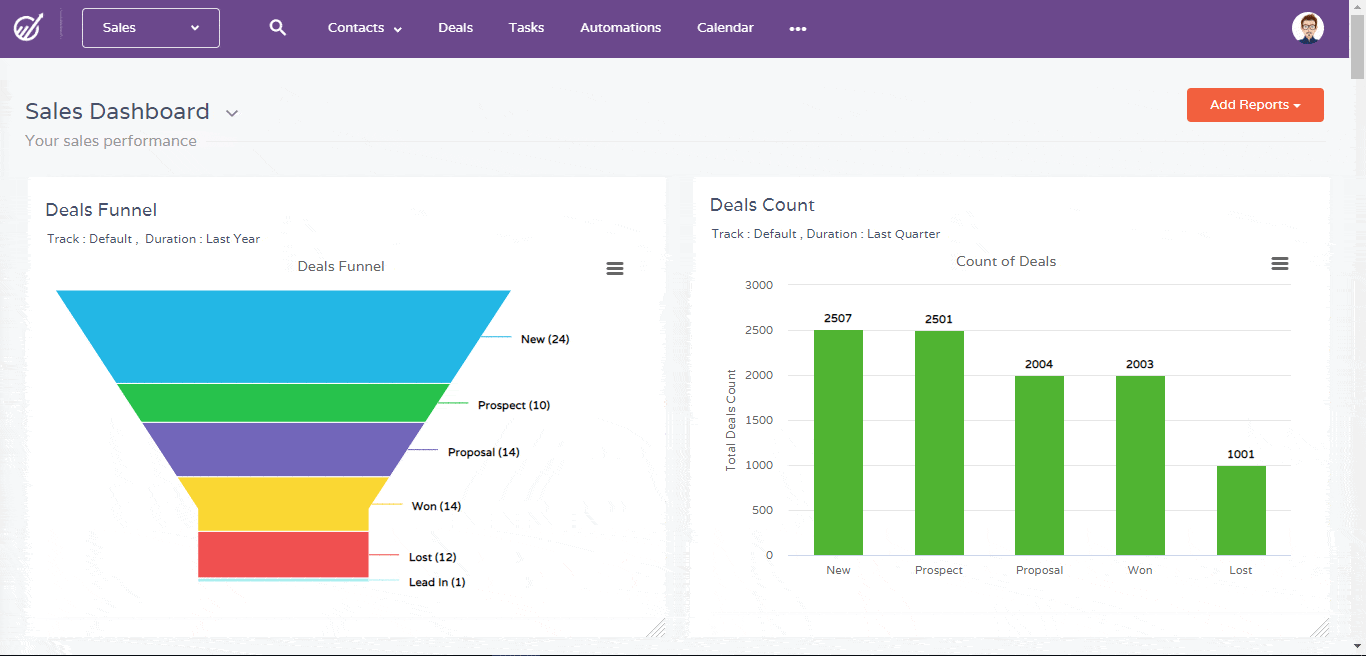 These metrics will help you create a customer profile – which will help you understand your customer better. Using this relationship marketing strategy, you can offer tailored emails, product recommendations, and support.
You should also track their engagement with your company across all departments and communication channels.
Read also: 10 Examples of Email Marketing Strategies That Work
#9. Build a Unique Brand Image
An excellent relationship marketing strategy – and one that is hard to pull off successfully – is building a brand identity.
People associate themselves with things that resonate with their identities, lifestyle, and beliefs. Crafting your brand identity in a way that connects with your customers on a more fundamental and personal level is the best way to strengthen your bond with them.
Examples of successful businesses with distinct brand identities include IKEA, Apple, Nike, Tesla … the list goes on.
People connect with these brands emotionally: for many, the products these brands sell are not mere products but a representation of who they are.
Read also: 10 Customer Service Email Templates for New CRM Users
#10. Offer Incentives for Renewals, Additional Purchases
You can offer incentives for customers who renew their annual membership, or those who make additional or repeat purchases.
For example, if customers renew their memberships before they expire, you can give them 10% off their next purchase. Or maybe you offer them a free product for every additional $10 spent. You can also make these offers in your emails or newsletter!
These incentives are effective because they encourage customers to take action right away (remember the urgency principle). And since they are automatic, they will remind customers of your brand and what you offer without any extra effort on their part.
Some businesses like to use the strategy of offering an incentive upon initial purchase (i.e., free shipping or a free product). This too is an effective tactic for establishing customer loyalty, encouraging customers to make future purchases, and building up your customer list.
Read also: Small Business Customer Service — A Comprehensive Guide
Conclusion
We've seen 10 of the best relationship marketing strategies to help you foster a deeper understanding of your customers and add value to their lives.
To be successful at relationship marketing, you need these strategies and goals, an excellent team to act upon it, and the right CRM software to bring it all together.
That's where EngageBay comes in.
EngageBay is an all-in-one marketing, sales, and customer support software with integrated CRM. This ensures that all your teams use the same set of customer data to deliver the best customer experience – a vital element of successful relationship marketing.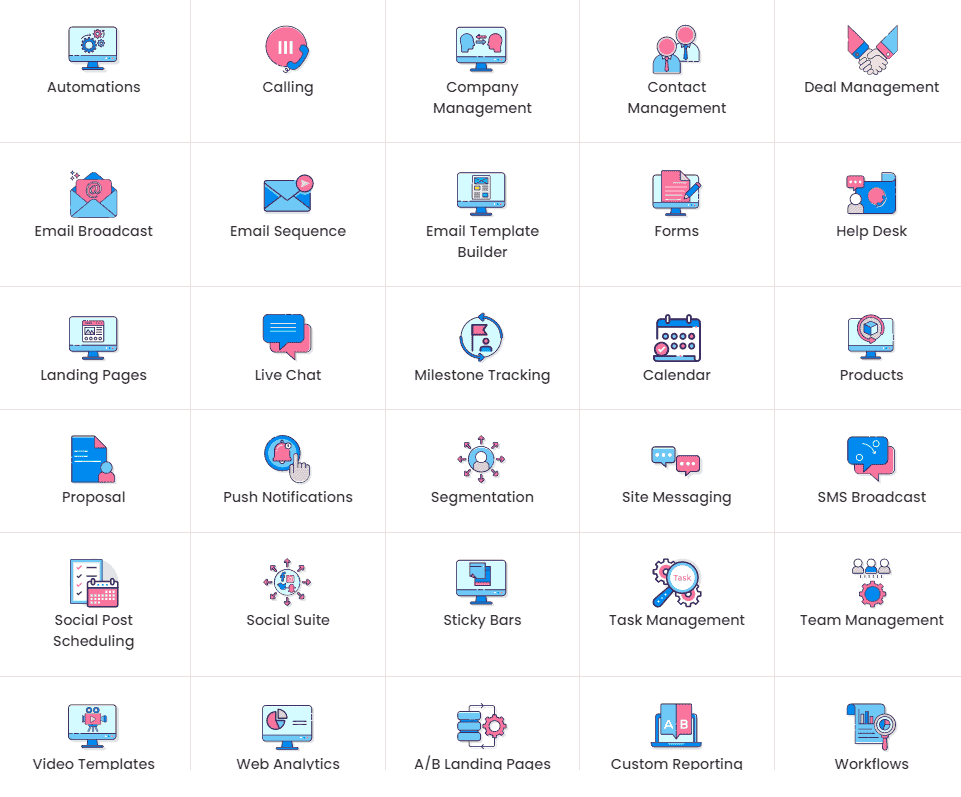 With EngageBay, you can email marketing, automation, workflows, dashboards with insightful metrics, traffic analytics, reports, segmentation, customer acquisition, predictive lead scoring, multichannel marketing, 360-degree customer view, social suite, ticketing management, customer interaction tools, helpdesk, live chat … we can go on and on.
Instead, we'll tell you what's unique to EngageBay.
EngageBay offers all of this for a fraction of the cost of its competitors! You don't have to shell out thousands of dollars a year for a powerful CRM software anymore.
Sign up for free now – no commitments (or credit card information) required – and deliver customer happiness like never before 🙂