If you're a business owner, you know all too well that starting a business is easy. Keeping it going, well…that's another story.
Managing a small roster of clients with a small team can be smooth and simple, but when you're scaling up, your work can get super chaotic.
How will you deal with increased complexities in the business processes when you scale operations? With technology making rapid advancements, it makes sense to deploy the best business management software and make business processes less time-consuming and more efficient.
A great business management software makes your life easy — it takes dozens of repetitive tasks off your plate.
This leaves you in a position to serve your customers better and grow your business.
So what does business management software really do? Is it worth investing in? Will business management software help your employees work better?
The answer is a big YES.
In this blog post, we'll show you:
The benefits of business management software
The key features you should look for in business management software
Tips for choosing the right business management software
Happy reading!
Benefits of a Business Management Software
Any business needs a powerful, multi-faceted business management software. If you're not yet convinced, we hope this section will give you the nudge you need to consider one.

Here are the key benefits of business management software:
#1. Organize Your Business Information
Right from customer emails to phone numbers, addresses, and other key information that your business needs to manage — a business management software organizes it all for your team.
This means hours are saved every day.
With simple and easy storage and management of your data, a business management software increases your productivity.
It makes tons of information accessible to you at the click of a button, whether you're looking for the latest update on a sales deal or a document that someone shared.
#2. Cut Down Work Hours
A business management software is an excellent addition to your work toolkit if you want to get more done in less time. Let's be honest, who doesn't?
So, how does this work? Through workflow automation.
Business management software helps automate mundane and time-consuming processes.
This reduces your team's manual work, errors in documentation, and other business complexities.
Your team is left with more hours to ideate, plan, execute, and track results for business growth.
Automation helps you send out emails in regular intervals, score your leads, prioritize tasks and support tickets, and so much more. It is the engine of any business management software.
Read Also: 13 Best Email Marketing Software to Grow Your Business
#3. Save Money and Time
With most of the repeat work automated, you don't have to go on hiring.
Your team can consist of just a few key people.
Your customers get to reap the benefits of your controlled business costs — so you can offer them more affordable products and delight them.
The best business management software offer a massive return on investment (ROI).
#4. Help Your Team Communicate Better
With all your business information in one place and automated processes visible to all departments, the coordination between your teams improves tremendously.
What's more? Automation workflows can be set up by one team and improved, so business growth accelerates without additional manual effort or new hires.
But that's not the key reason companies like yours opt for a business management software.
A business management software unifies marketing, sales, project management, and customer support through a centralized database — this means various teams have access to the same, updated customer data.
Read also: 15 Customer Service Tools Your Business Needs to Win People Over
#5. Work From Anywhere, Anytime
Most small business management software are cloud-based and optimized to work efficiently on any device — unlike clunky old software that are hard to install and run.
A good internet connection and your business is up and running, from anywhere, anytime.
Additionally, a small business management software isn't just for small teams.
In unexpected times like the pandemic, it helps various teams from across the world work together without confusion. Everything is documented and tracked on the go with little effort from your side.
With a cloud-based business management tool, you can access project management features, accounting software integrations, multiple systems, order management, and so much more from anywhere around the world, as long as you have a subscription and a decent internet connection.
Read also: 11 Small Business Marketing Tips for a Boost in Conversions
Top Features You Should Look For In Business Management Software
Not all businesses need the same set of features. Some are more focused on business management tools, some need features for visibility in supply chain and management, and yet others need a ton of integrations.
That said, there's a general list of features any company needs for smooth operation.
That's why we've listed out the top features you need to look for while selecting a business management software.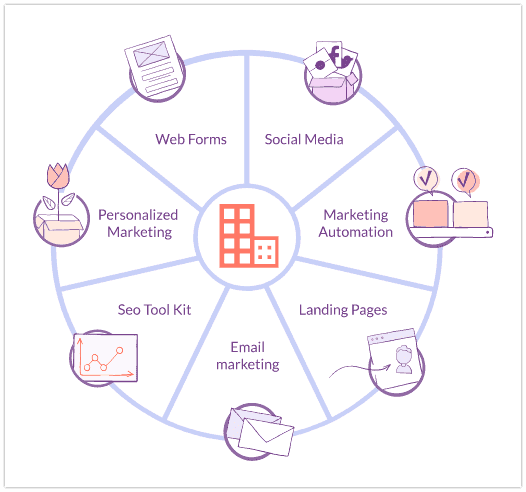 #1. Clutter-Free User Interface
Business management software does a lot, but it shouldn't confuse you.
A good User Interface plays a crucial role in organizing a tool's functionalities and options.
Your software's UI must be clean, clutter-free, and easy to understand.
If your team takes more time to work on the business software than to complete the tasks, it is counterproductive and a waste of your efforts.
EngageBay offers every automation and organization tool your business can need. But it doesn't overwhelm or confuse you; in fact, it is designed for small business owners with no tech skills.
The clean and clutter-free UI ensures you only see what you need at the moment. You also need a solution that has a built-in task management feature so that your team gets the work done without any hassle.
#2. Data Security
They say data is the new oil.
With your business management software constantly handling tons of data, all of it must be stored securely.
The business software you choose should come with strict safety protocols to safeguard your data, clients, and business.
Even simple things like multi-level authentication and email login verification go a long way in ensuring the safety of your business data.
Some countries require software to adhere to specific data protection laws, so keep this in mind while choosing one.
Read also: 5 Best Customer Relationship Management Tools For Small Businesses
#3. Smart, Accessible Data
The idea of using business process management software is to make your job easier and faster.
With the data available at your disposal, a smart software should be able to assess patterns for you.
Through intuitive analysis, your software should offer real-time reports of how your business is doing.
Team members should readily access this data to drive key business decisions.
#4. Efficient Progress Tracking
With different departments using the same software for tracking all their work, you should be able to get an overview of how your projects are progressing.
The idea is to have both high-level and in-depth reports and measures to check any bottlenecks in your projects. A good project management software helps you do this and so much more.
Leaderboards, gamification, role management, and progress charts are excellent and powerful ways to track your team members' progress.
Read also: 12 Essential Account Management Software Solutions Reviewed
How to Choose The Right Business Management Software for Your Business?
Managing different software to streamline business operations for distinct business processes is a task in itself.
How do you break that cycle?
To begin with, look out for business process management software that offer a wide variety of automation tools and make them all accessible from one place.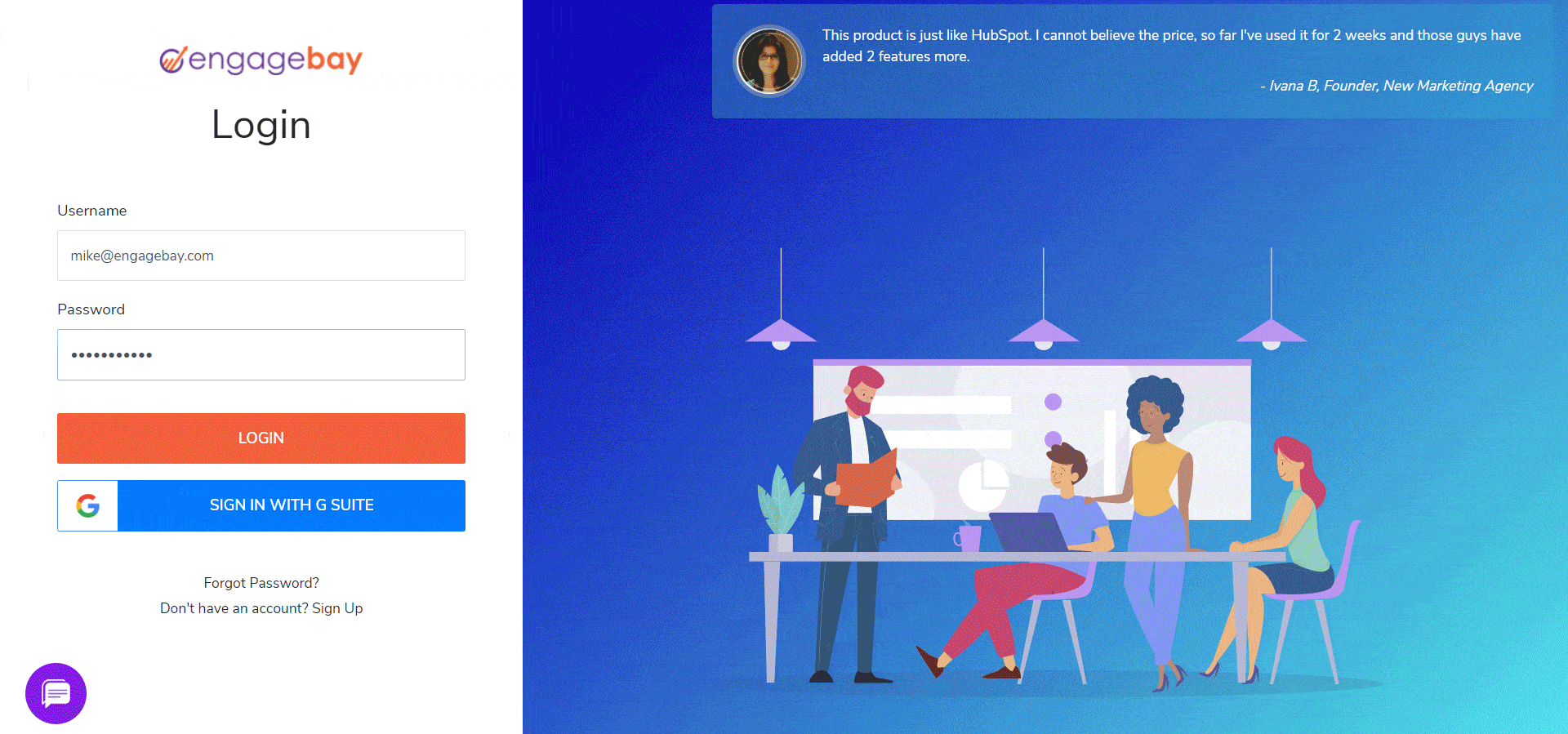 Your team's focus should be on completing their tasks and not learning how to navigate new applications every week.
Well-designed business software should incorporate the needs of multiple departments at once and address all their issues.
If you're exploring different software to aid your business, here are the key functions you should look for:
Customer Relationship Management
Live Chat
CMS
Project Management
Social Media Management
Customer Relationship Management
Getting new customers is a dream come true for all businesses. However, you should be able to follow up and service your existing customer base with the same care and attention.
Most businesses fail to acknowledge this and search for new customers while ignoring the ones they already have.
Whether you're a B2B or a B2C business — great customer service is the absolute backbone of your business.
Customer Relationship Management is a simple solution to help you with this. A CRM software solution helps you stay on top of your customer service game. Some companies tend to develop their own CRMs using build-operate-transfer services, while other choose to CRM provider available on the market.
The best business management software have CRM tools to help you maintain your customer contacts, schedule regular messaging to customers, and keep them engaged.
It's the easiest way for your team to keep in touch with a large base of customers. It also connects various tools into one comprehensive solution, including project management, CMS, lists, customer support, deal management, and so much more.
A good CRM should make your job easy with intuitive features like 'Smart Lists' – which lets you define conditions, so your contacts are filtered automatically into different categories.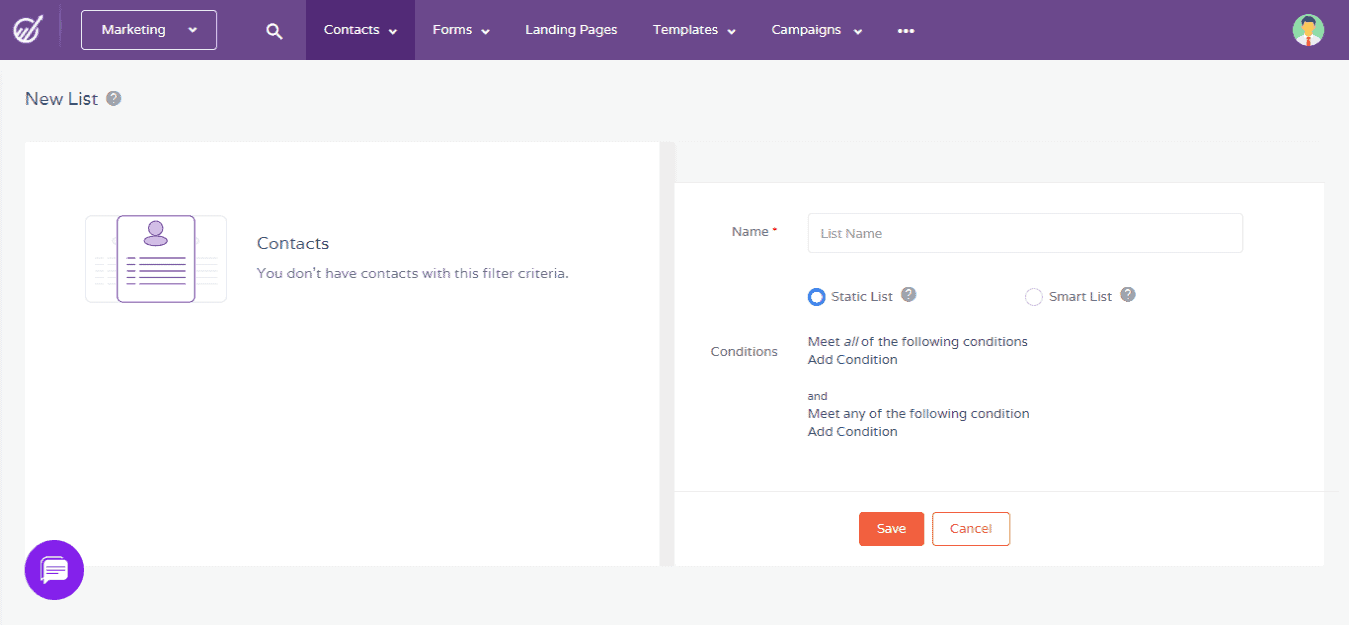 You can customize your messaging to different audience segments with exclusive content and offers.
A CRM system should also let you customize workflows as per your unique business requirements. When used well, a CRM tool creates a win-win situation for your team and your customers.
Your customers are happy with the prompt attention they're getting, and your team is buoyant with the minimal effort they have to put in.
Read also: SMS Marketing – A Beginner's Guide (Tips, Benefits, Examples)
Live Chat
Few business management software offer this tool. EngageBay is among the rare.
If the pandemic taught us something, it's that in-store or in-person interactions are essential. The one thing that helps convert a lead or bag a sale is a great interaction.
The Live Chat module lets you automate responses to frequently asked questions and solve customer queries when the bot can't answer them.
It can also engage the customer until a service rep is ready to take over.
Here's a video showing the top 3 business management software:
Project Management
Project management is beneficial if you run a small- or medium-sized business.
With a small team managing multiple tasks simultaneously, it's necessary to organize well.
With a good project management software, you can set up detailed goals and track their progress in real-time — thus improving operational efficiency.
This is even more useful if different teams within your company have overlaps in business tasks or have multiple projects at the same time.
For example, a sales team cannot take their work forward unless the marketing team has secured leads for them. A project management software has tools to assign, re-order, re-assign, and close projects without confusion.
EngageBay is an excellent project and task management software with multi-level automation, a simple drag-and-drop builder for workflow automation, and complete sync between sales, marketing, and customer support functions.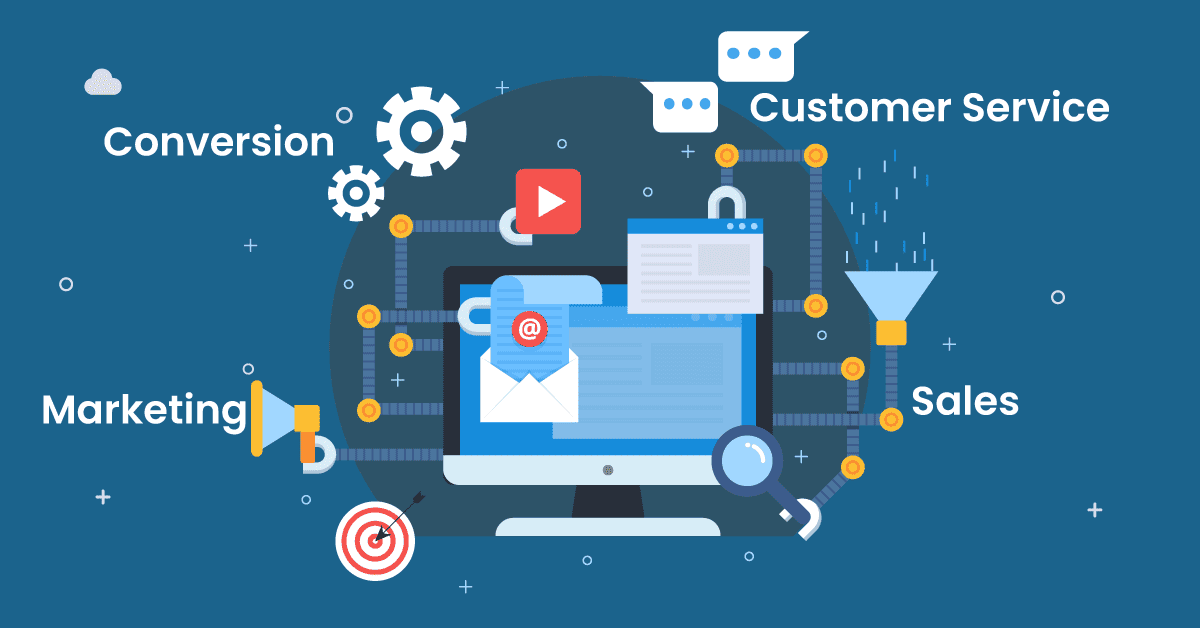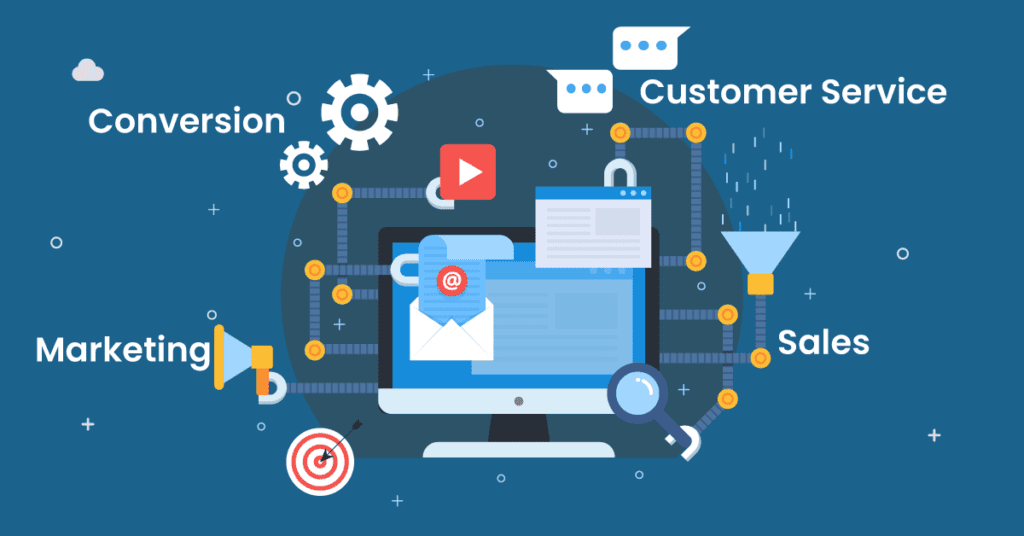 Read also: SharpSpring Pricing, Features, and Top 3 Alternatives for Small Businesses
CMS
Changing times call for dynamic business solutions.
If you're in an industry with fast-changing market dynamics, you may need to switch up your marketing or sales plans at the very last minute.
Say you wish to launch a new offer or sale on your website. Typically, this would involve creating a new landing page, an email for your customers, and possibly new forms for first-time customers.
Ideating these things is easy, but executing them is time-consuming.
*A fight between marketing and creative teams ensues*
Just kidding — you can avoid this entirely with a Content Management Software that lets you create important but quick communication.
The CMS should be easy and intuitive enough for anyone to operate it.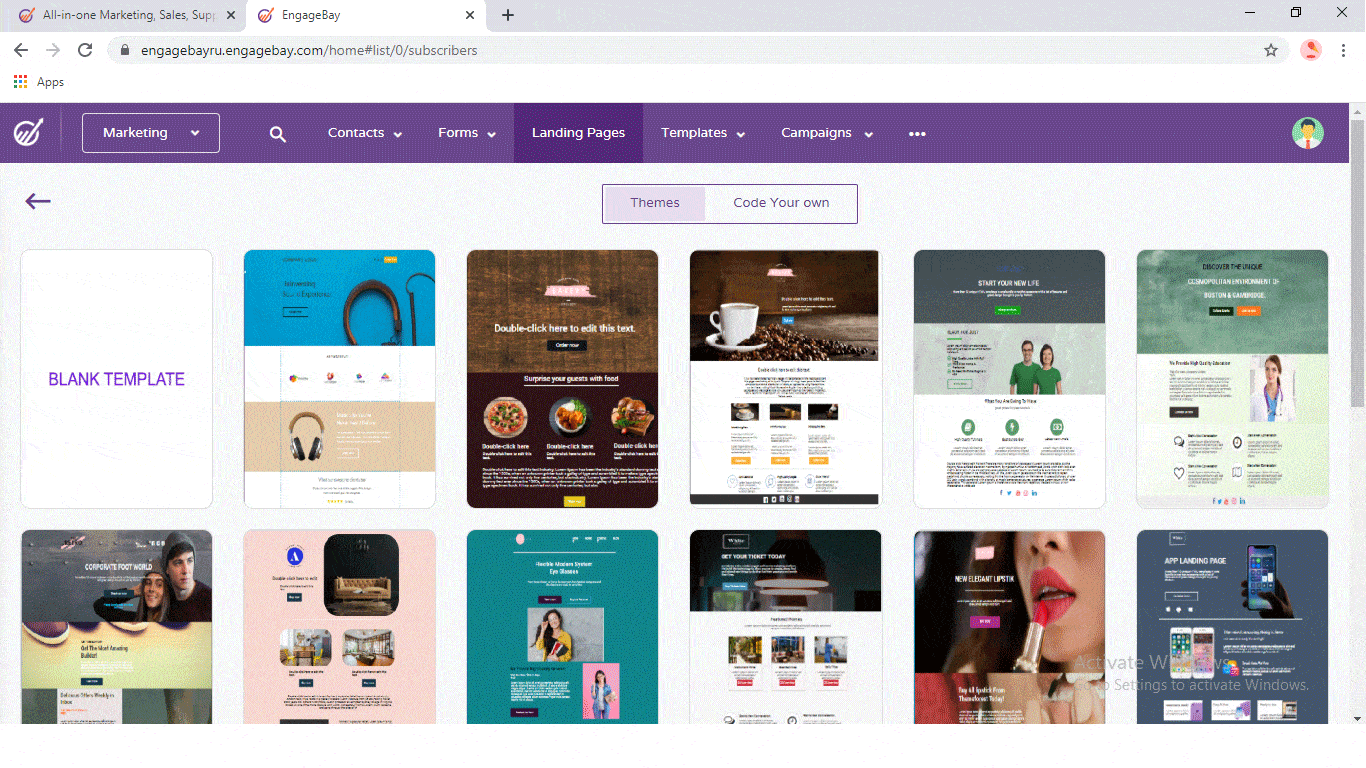 EngageBay offers functionalities to create landing pages, pop-ups, and in-line forms customized to your brand guidelines.
It's as easy as drag-and-drop, choosing between themes and adding text.
Once done, you get a readily available code to embed into your website. Sweet, right?
So, go ahead and create your last-minute sale plans. Minus the side-eye from your creative team.
Read also: Top 9 Project Management Tools And Why You Need Them
Social Media Management
With businesses going global, your social media is your digital store-front.
I don't recall the last time I went to a business's website first before I looked them up on social media. With a customer base that's getting younger by the day, it's important to be on top of your social media game.
This, again, involves a lot of creativity and time. However, it's an investment worth making. So how can you make it work for you with little time and effort?
With intuitive social media management tools.
If you're still using your phone to check for mentions/engagement on your socials – please stop. Upgrade to a software that does the searching for you and notifies you of any activity on your feed.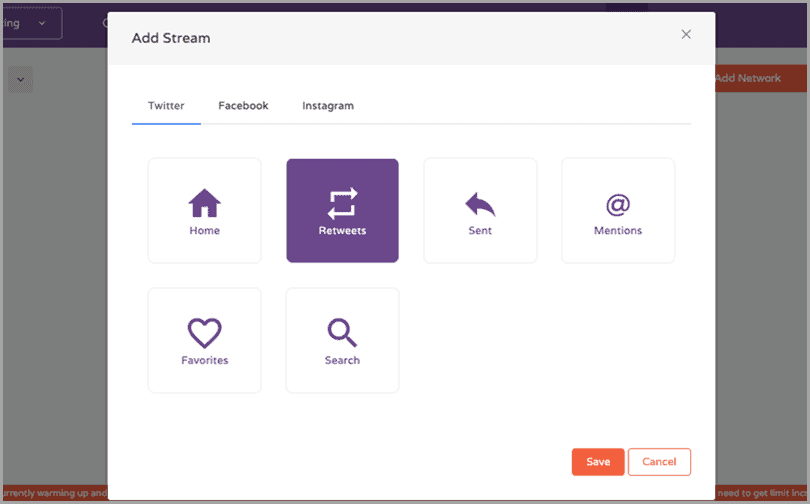 EngageBay lets you manage all your social media handles from one place.
You get to track all that's being said about your business, or your competition, through simple keyword search alerts.
You can schedule posts for all your social media accounts at once without having to switch between apps to get your work done constantly.
Read more: The Importance Of CRM For Construction Business: Guide Blog
Conclusion
Registering a business and running it automatically puts you in a competitive space.
Even if you're in a blue ocean market, it's essential to stay on top of the curve by adopting newer, faster, better techniques for your business.
This involves training yourself on how to create better products and solutions. It also involves making your job as easy as possible so you can focus on stuff that matters.
That's what EngageBay is built for.
EngageBay is a unified marketing, sales, and customer support software with a free, integrated CRM suite. It offers a wide range of features like marketing automation, customizable workflows, automated email sequences and broadcasts, project management, deal pipelines, audience segmentation with smart lists, advanced reporting and analytics, collaboration tools, task management … the list goes on.
The best part?
All these features are packed into one of the most affordable business management software pricing in the market — even the Pro version costs just under $80 a month!
Even marketing guru Neil Patel recommends EngageBay. Take a look here.
If you want to know whether or not EngageBay has the exact business management features you're looking for, just sign up now for free and we'll get in touch with you!