The world of sales has so many acronyms, like ARR (annual recurring revenue), CAC (customer acquisition cost), SQL (sales-qualified lead), and the list goes on.
You might know some of those more common acronyms, but how familiar are you with MEDDIC?
No, not a medic like a doctor, but MEDDIC, which is short for metrics, economic buyer, decision criteria, decision process, identify pain, and champion.
If you answered, "not at all," that will change by the time you finish reading this guide. We'll explain the MEDDIC sales process in full, reviewing the six stages and delving into when you need to use this methodology.
Since challenges come with the territory, we'll present our best tips for overcoming MEDDIC-related difficulties so it'll be smooth sailing.
What Is the MEDDIC Sales Process? The 6 Stages of MEDDIC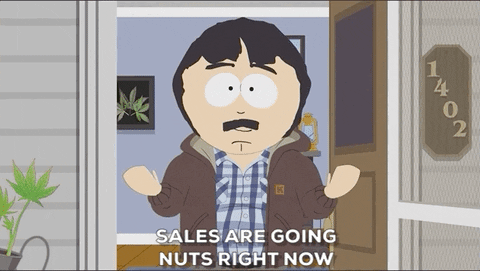 We've made it clear that MEDDIC is an acronym, and we even divulged what the acronym stands for, but what in the world is this sales process all about?
Sales professionals in the B2B sphere mostly use this methodology. MEDDIC can improve your sales team's ability to close more deals through relationship building and lead qualification.
Each letter in the MEDDIC acronym stands for a different stage of the sales process, so let's review them now.
M – Metrics
The M in MEDDIC means metrics. In other words, what KPIs make a sales deal a success?
Depending on your sales team and its goals, the answer to this question can differ. It's not necessarily about the number of closed sales deals for all companies but the quality of the deal.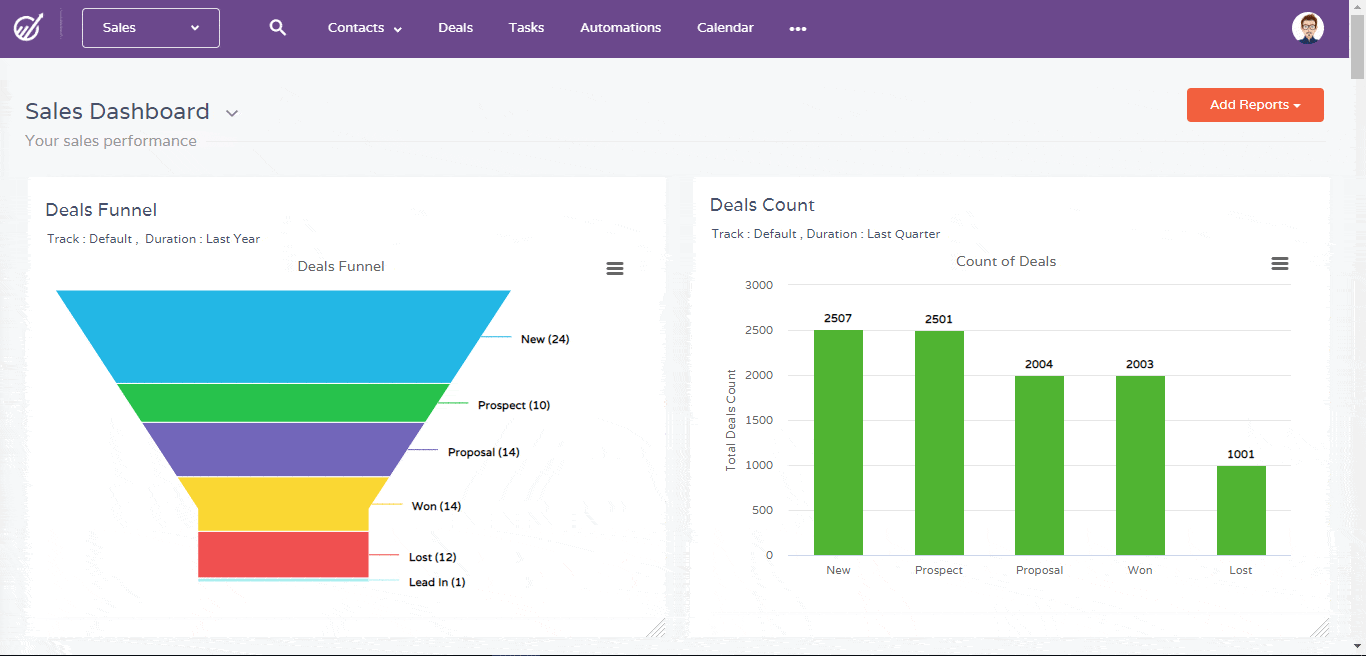 Nabbing a high-end buyer or a repeat customer will benefit your company more in the long run than three short-term buyers.
You might have several metrics that render a sales deal successful. In that case, you want to include all those KPIs in this first section of the sales methodology.
18 Powerful Marketing Strategies To Grow Business Faster
E – Economic Buyer
Next is E or economic buyer.
You can think of an economic buyer as a person with purchasing power.
Let's use a company as an example. If you're speaking with a company representative, do they have the final approval over purchases? Well, that depends on how high up you go.
If you're on the phone with a mid-level representative, they have a boss above them. Does their boss have a boss above them? If so, how much high does this continue until you get to the top?
You don't want to talk to the mid-level representative if you can help it. They may have a lot of thoughts and opinions, but at the end of the day, they won't put their money where their mouth is. Only the decision-maker can do that.
Besides having the authority, the decision-maker also has the power to control the budget.
Rather than thinking of how to sell to a mid-level representative then, your sales reps must upgrade their line of thought and consider how to sell to a decision-maker.
What kinds of pain points does a decision-maker have? What kinds of needs? You'll continue to have answers to these questions as you progress through the MEDDIC sales methodology.
Empower your sales team with the best lead management practices – learn more in our expert guide!
D – Decision Criteria
The first D in MEDDIC stands for decision criteria.
Imagine again that your salesperson is talking to a decision-maker. Even though the decision-maker has the power to approve or veto any financial decision, they still follow a set of criteria before making up their mind.
This might be publicly available criteria their company requires them to use or even internal criteria.
The only way to garner an understanding of decision criteria is to build a rapport with the decision-maker.
Then you can learn whether they care about ROI, the cost of your products or services, ease of use, and other criteria.
When you have the criteria, you can use it as the basis of your sales pitch. Rather than issue the same old spiel, you'll have a more customized pitch that considers what your decision-maker is looking for.
Read also: The Challenger Sales Model: A 5-Min Guide to Close Deals
D – Decision Process
That brings us to the next D in MEDDIC, the decision process.
This isn't necessarily the decision-making process of buying your products or services (or not!). Rather, it's all the processes that have to occur before they can decide to move forward.
Even with no one above the top decision-maker, that doesn't mean what they say goes. They may need other team members involved in the process, or they might have to follow a series of steps before they can finalize the purchase.
Sales reps need to hear a description of the decision process from the decision-maker themselves. You also must have a basic timeframe for how long the decision process lasts.
Is it an hours' long process? Does it take days or weeks?
Depending on how the decision-maker answers, that's going to influence your next steps.
Boost your sales success with the ultimate sales analysis techniques – dive into our in-depth guide today!
I – Identify Pain
Now you're onto the I part of the MEDDIC sales methodology, which stands for identifying pain.
Even at their upper level, a decision-maker has pain points. Perhaps they feel like they're constantly busy and lack the time to properly research products or services before purchase.
Maybe they feel like their team isn't as productive as it could be but don't know how to fix the issue.
Regardless of the pain points the decision-maker has, you must know about them. You can then position a specific product or service or a collection of products or services as the ideal solution.
You can explain how that product or service will eliminate the decision-maker's pain points. You're encouraging them to make the sale by continuing with your personalized sales pitch approach.
Cold Call Script Templates and Tips to Help You Close More Deals
C – Champion
That brings us to the last stage of the MEDDIC sales process, C for champion.
Your goal is to identify who within the company can act as your champion.
Who has the influence and will benefit greatly if they try your products or services? Who can get excited about your offerings and advocate for you?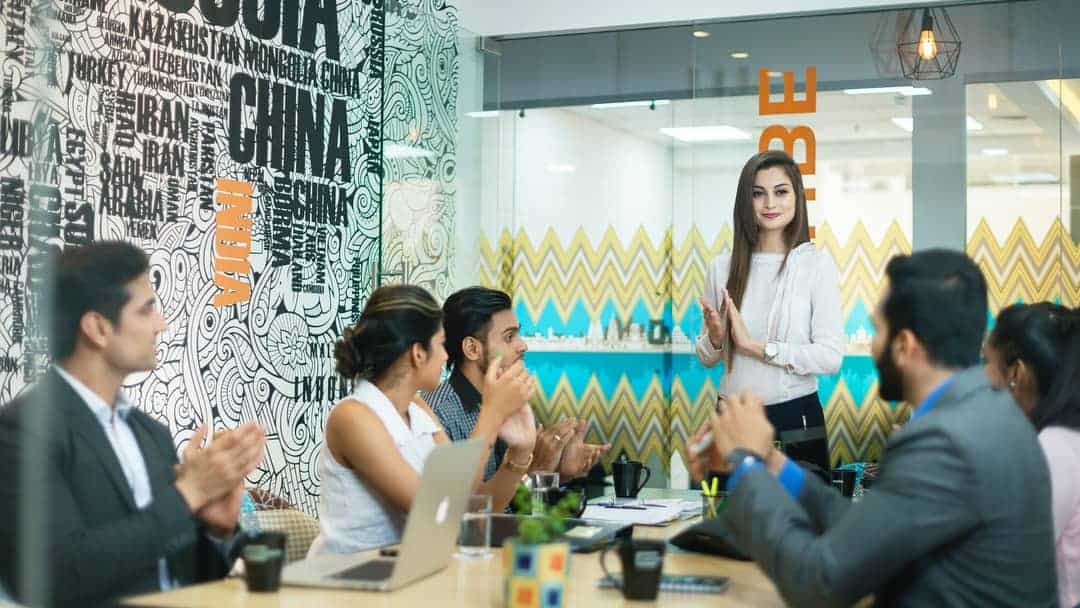 Finding the champion isn't always the most difficult part. Sometimes, it's tougher to find the right one.
What do we mean by that? If you choose a low-ranking company member who doesn't have a lot of clout, it doesn't matter so much what they say. It's going to fail to make an impact on the people that matter all the way at the top of the food chain.
You must choose someone with sway, with power and influence. Your champion should be respected. Others should feel comfortable asking them for advice because people generally value this person's opinion.
That kind of champion will help you move mountains to close a deal!
Read also: What is Sales? Tools, Tips, and Strategies for Closing Deals
Why Should You Use the MEDDIC Sales Process?
Your sales team likely already has processes and methodologies it uses to close deals, and they've probably worked too. Why should you abandon what you're currently doing to embrace something new like MEDDIC?
We're glad you asked! Sales reps can enjoy these benefits by incorporating the MEDDIC sales process into their repertoires.
Focuses more on qualifying leads
In the intro, we listed a few sales acronyms. One that came up was the SQL or sales-qualified lead.
Every company wants more SQLs, as they're readier buyers who will more willingly move through your sales funnel and have a higher chance of converting.
MEDDIC focuses on qualifying leads. You speak to qualified parties who can make decisions, learn about their pain points, and champion your products and services to slot them in as a good solution.
You're actively qualifying leads as you speak to them on the phone with this sales process.
7 Tips For Converting Prospects Quickly
Personalizes the sales approach
Sales reps who pick up the phone, call a random number, and then recite the same old tired sales pitch get the same results: nothing. They're hung up on and blocked.
That's not because people don't like cold calling. Cold calling is fine if there's some personalization to it.
MEDDIC introduces that personalization. You're asking questions about the decision-maker's pain points and then selecting a relevant product or service to position at the forefront.
This proves you're paying attention and that you care about solving the customer's problems, which greatly inspires confidence in their purchasing decision.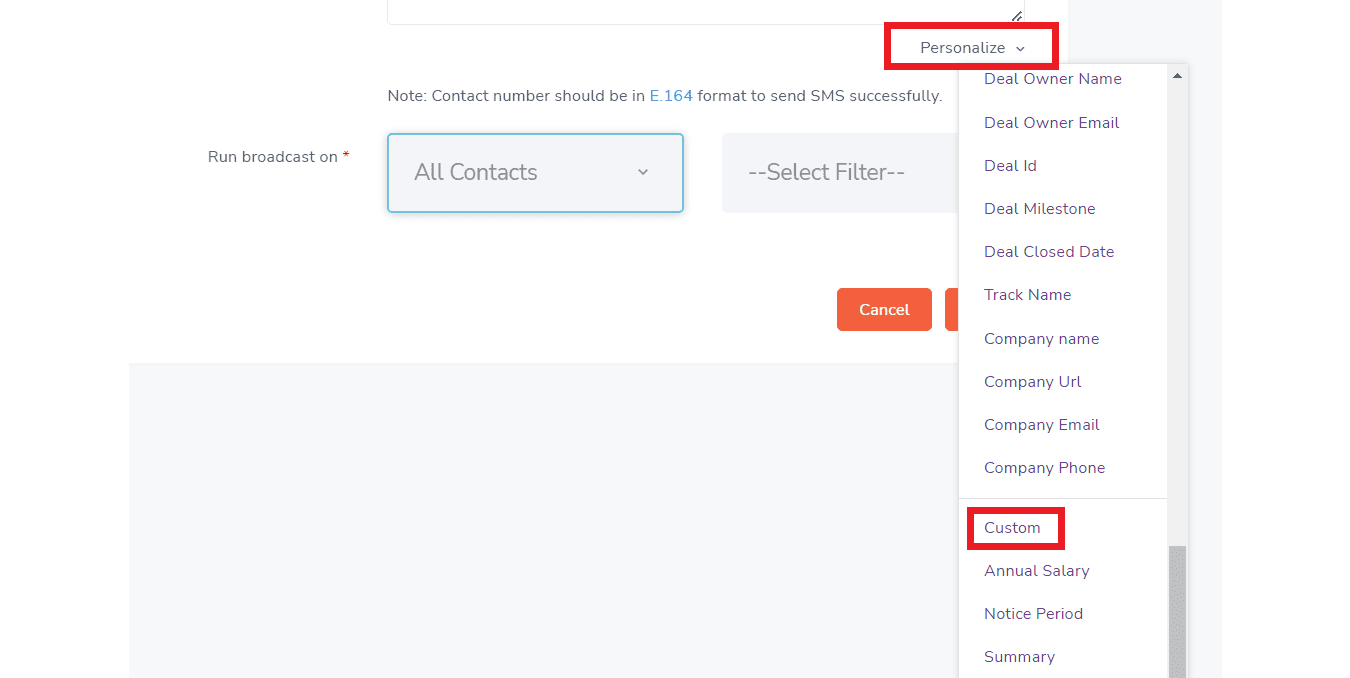 Reduces the sales cycle length
By understanding how long it takes for a decision-maker to move through the stages of the sales cycle and having a plan for getting the decision-maker to reach the next stage of the process, MEDDIC keeps the sales cycle moving swiftly.
You could just discover that compared to using other sales methodologies MEDDIC reduces the length of your average sales cycle.
Want to take your sales game to the next level? Understand the real meaning of strategic selling from our comprehensive guide.
It's simple!
We won't gloss over the fact that the MEDDIC sales process takes a lot of time and work, because it absolutely does. However, the checklist-based approach that MEDDIC follows makes it very easy for any salesperson to begin implementing it.
That's why you so often hear of beginner sales reps using MEDDIC, as it doesn't leave them struggling and wondering what the next move is. They know the entire process and can follow it from start to finish.
Read also: A Guide to SPIN Selling: Definition, Tips, and Best Practices
Three Quick Tips for Adopting the MEDDIC Methodology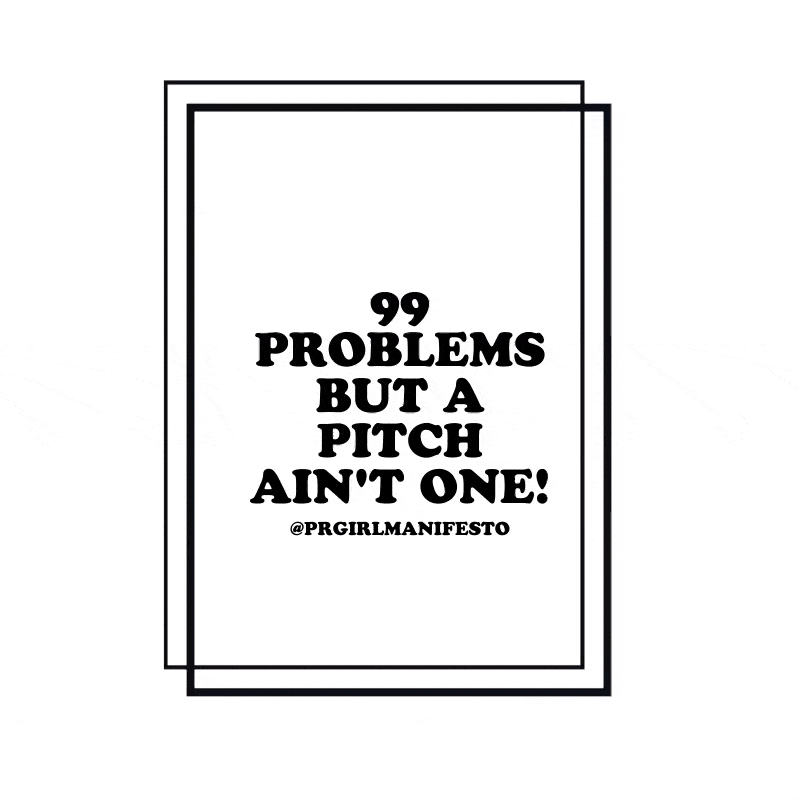 As the sales manager, have you decided you want your employees to use MEDDIC for sales qualification moving forward? The following three tips will help you build a stronger methodology right out of the gate.
1. Make the steps clear
MEDDIC only involves six steps, but the breakdown of the acronym won't be clear enough to all your sales reps. Make sure that you present a detailed breakdown of what each step entails so your team understands what's required of them.
You can even create a checklist of steps if you think it helps (which it should!).
2. Review progress
You'll recall that the prevailing opinion among sales professionals is that it's not hard to implement MEDDIC. Yet you should also remember that the methodology involves a lot of steps.
Your entire sales team might not grasp MEDDIC right away, and that's okay! Once you've implemented this selling strategy, you should review the progress of each of your reps. Make yourself available to answer questions or provide guidance.
Enhance your sales performance with better lead management. Dive into our comprehensive guide to learn more.
3. Make changes as needed
Based on how well your reps respond to the MEDDIC process, you might tweak certain process stages or rewrite the language in your guidance to clarify it. Once your reps begin succeeding at selling using the MEDDIC framework, you know you've done a good job.
6 Ways to Close The Deal With Less Persistence
MEDDIC Challenges and Solutions
This last section reviews some challenges you may hear your reps complaining of as you institute the MEDDIC sales technique. We'll also tell you how to overcome these issues to reap more of the benefits of MEDDIC!
Resistance to change and overcoming it
Change is hard. Few people like it, so when they can, they try to shun it or avoid it.
If a sales team has done something in a certain way for long enough, they could be reticent to change it.
You should remind your reps that although they're achieving results using the method they have in place now, they could achieve even greater results by trying something new like MEDDIC.
During the first mention of changing your methodology, expect a lot of pushback. The resistance might fade as you explain more about how MEDDIC works or the purported benefits.
While you value your sales reps' opinions, make it clear that you're changing how they do things regardless of how they feel about it.
As the date of the MEDDIC implementation draws nearer, any opponents will have no choice but to embrace the change. Once they change their selling style, they'll probably prefer it more than how they were doing things!
Scalability
MEDDIC can scale, but the question becomes, do you want to scale it?
As your clients grow, it might become too time-consuming to take each one through the MEDDIC process. You could always hire a larger sales team, but that will only put a dent in your problem.
The beginner connotations of the MEDDIC methodology might cause you to choose to abandon it once your reps gain more experience and don't need to follow a checklist to close deals anymore.
In that case, then to avoid another potentially very jarring change, embracing a new sales process with a similar framework will make the transition easier.
Adapting to different industries and markets: Tailoring MEDDIC
MEDDIC works primarily in B2B. If you're approaching a different market or broadening the industries you sell to, you might have to adjust the MEDDIC approach.
A tailored MEDDIC sales method will come across as even more personalized and should resonate with the audience you're trying to sell to.
Read also: ECommerce Support Technologies To Help Build Your Moat
Conclusion
The MEDDIC sales methodology is a trusted choice for uncovering pain points and presenting tailored solutions to qualified sales leads. It involves a simple, six-step checklist that beginner salespeople flock to especially.
Now that you understand the ins and outs of MEDDIC, you can decide where this process fits into your current sales techniques!
For a super affordable and marvelous sales & marketing automation tool, you must try EngageBay. Thousands of small business owners love it already.