Won't you like to decrease your customer churn rate to a single digit? Worst case scenario, you can manage a 6% — 7% churn rate.
Like you, small, medium, and large-scale enterprises put their best foot forward in fighting churn. Irrespective of the effort, avoidable customer churn costs U.S. businesses a $136 billion yearly loss. Why? Because of bad customer experience.
According to Esteban Kolsky, a customer experience strategist, 67% of consumers cite bad experiences as a reason for churn. And while 72% of happy consumers share a positive experience with 6 or more people, 13% of frustrated customers tell 15 or more people about their experience.
This is where a CRM or customer relationship management software comes in. A CRM platform helps you identify your customers' challenges at every touchpoint of your business. And to get maximum value from your CRM software, you need to adhere to CRM best practices.
CRM best practices include identifying your CRM goals, selecting a suitable CRM for your business, training your team, automating tasks, and so on.
This post will discuss 9 CRM best practices that can help get excellent results from your CRM as a business owner. Ready to decrease customer churn, retain more customers, get more prospects, create more brand evangelists, and shore up revenue?
Let's get started.
9 CRM Best Practices for Businesses
Get Your Executives Onboard

Establish Your CRM Goals and KPIs

Choose a CRM that Works for Your Team

Use a Scalable CRM Software

CRM Training and Support

Task Automation and Simplified Workflows

Establish CRM Application Guidelines

Prepare a CRM Implementation budget

Data Mining
1. Get Your Executives Onboard
It's easy to convince team members in sales, marketing, and customer support about the usefulness of CRM adoption. However, persuading business executives to change or adopt a new CRM system is a challenge to the CRM implementation process.
This CRM implementation challenge is valid because the executive team considers the pricing of the proposed CRM software, ease of CRM adoption by employees, and the temporary disruption to existing business processes.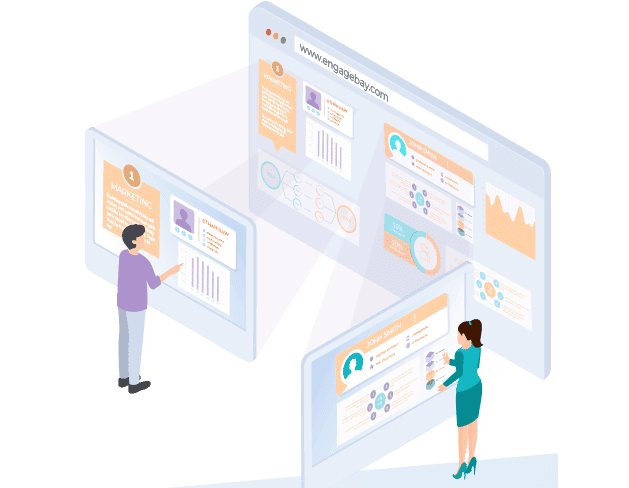 But you can help your executives to think past these CRM implementation challenges. How? By showing them better figures in terms of revenue, lower costs, and employee productivity.
Here are some arguments you can modify to fit your organization's needs:

CRM software increases our conversion rate

: A CRM system lets your team know and build on a customer's last interaction and customer behavior. Your team can do this because they have access to every customer data on their CRM dashboard.

CRM software helps us discover new customers:

A CRM tool allows team members to find exciting customer patterns. For instance, identifying customers based on geography, business type, and employee size is possible with a CRM. This allows all customer-facing teams to focus on closing more deals that fit the customer profile.

CRM systems allow email automation:

CRM tools enable your organization to send emails that nurture and improve prospect and customer relationships.
Other arguments are:

Ease of tracking sales process, including the tracking of high-performing sales reps.

Increase in your

cross and upselling activities

.

Sales rep productivity increases since they can upload customer data via

mobile CRM

apps.

Safe centralization and protection of customer data.
That was easy, right? The next CRM best practice further strengthens your executive's resolve for organization-wide CRM implementation.
Read also: 9 Challenges of CRM Implementation & How to Dust Them Off
2. Establish Your CRM Goals and KPIs
Historically, 50% of CRM implementations fail to meet management expectations. The primary driver of this distasteful stat is – unestablished objectives of the CRM project.
Setting CRM goals and identifying KPIs is a crucial part of your CRM strategy. You shouldn't adopt or switch to a new CRM without clear objectives of the organization's needs.
You can decide on your CRM goals and KPIs by adopting the SMART goals approach.
First, you need answers to the following (and more):
Why do we need CRM software or a different CRM software?

What do we aim to achieve?

How will CRM software increase the productivity of our teams/salespeople?

How long before we start seeing results?
In practice, here's how your answers translate into SMART goals.
Specific

(What the organization aims to achieve)

We want to decrease customer churn after a customer's third purchase from 40%

Measurable

(How the organization assesses progress)

We'll use CRM software to evaluate our progress

Achievable

(Proof that the CRM goal is realizable)

Eight months ago, we decreased churn from 60% to 40%. Also, the average customer churn rate for our industry is 18%.

Relevant

(How this goal improves the business)

Decreased customer churn increases our revenue, gets us more brand advocates, increases customer lifetime value, and strengthens customer loyalty.
Time-bound

(When you want to achieve the goal and reevaluate your CRM strategy)

We aim to decrease customer churn from 40% by the end of November.
Another CRM goal you can establish with your CRM software is a decrease in sales process cycles. A CRM software helps you automate customer interactions and visitor behavior that you manually enter in a spreadsheet.
For instance, EngageBay CRM allows you to monitor and automatically assign customers that reach a purchase milestone to a customer rep. This is valuable because it enables you to identify and decrease the churn rate of customers who quit using your product after spending a certain amount.
Here's a quick run-through of EngageBay's sales platform:
3. Choose a CRM that Works for Your Team
Adopting a CRM that works for every member of your organization is a crucial CRM best practice. Your executives could agree to get CRM software, but the CRM project may not succeed if sales, marketing, and support teams do not like the CRM.
The first step to solving this CRM implementation challenge is finding a CRM with the features you need. For example, EngageBay has sales, marketing, live chat, and help desk features in its CRM. These features are suitable for small, medium, and large-scale businesses. Plus, you can test EngageBay CRM for free (as long as you want) with your sales team.
Next up is conducting a company-wide survey. You need to consider the preferences of marketing, sales, customer support, IT, and finance teams who'll use the CRM. By taking the concerns of all team members seriously, you'll make an informed decision that ultimately aids an organization-wide CRM adoption.
Read also: 12 CRM Growth Hacking Ideas a Small Business Needs
4. Use a Scalable CRM Software
Organizations grow. In a few years, your business could become a market leader. This means you'll need extra staff, and your business processes could become more complex. This is where scalable CRM software helps. Choosing a scalable CRM software is an excellent CRM best practice.
A scalable CRM software helps you to tackle the immediate and future needs of your organization. These types of CRM software enable you to save cost, especially when they are cloud-based like EngageBay, HubSpot, ActiveCampaign, and many more.
When using an on-premise CRM, you must consider the CRM's database's administration, security, and maintenance costs. While on-premise CRMs have advantages like rock-solid control of their data, they also come with many hassles.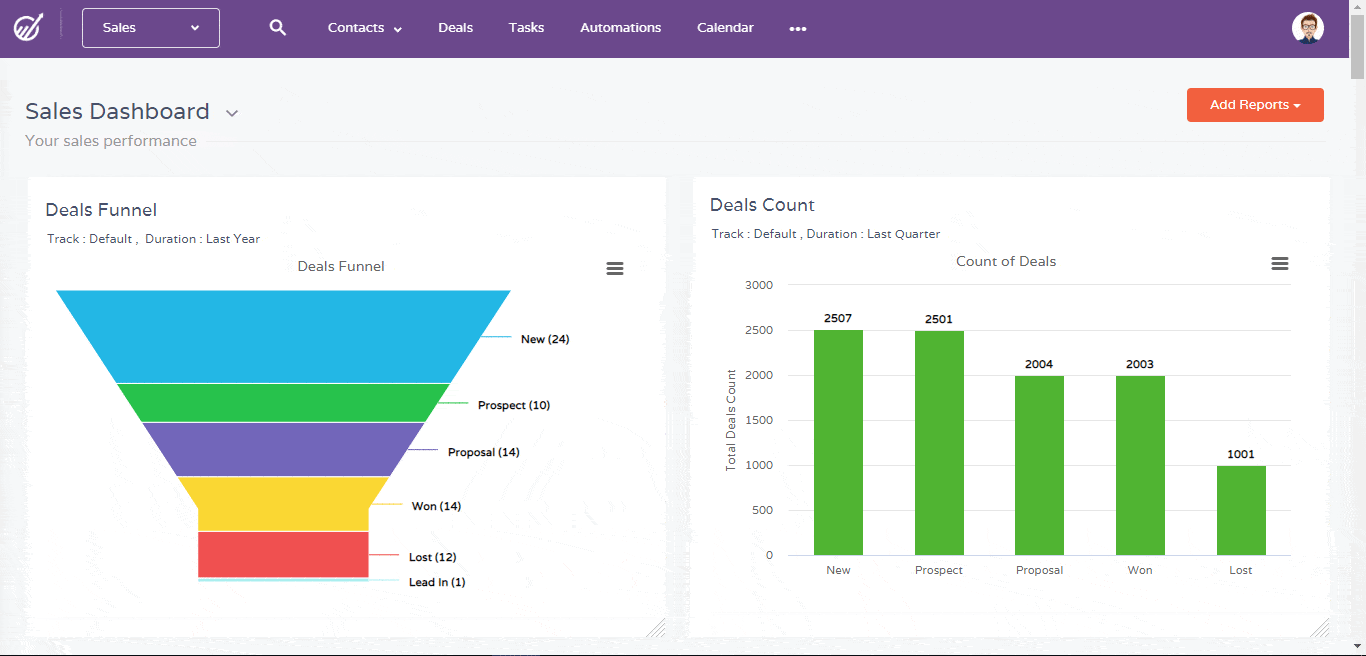 For instance, making minor changes to a layout interface or CRM automation processes could be time-consuming. This may also require the expertise of a CRM consultant, which incurs expenses for the business.
Cloud-based CRMs are easier to tweak with the click of a button. Plus, they handle security costs by housing your organization's data in a secured cloud environment.
Read also: CRM Database: Overview, Structure, Strategies & Maintenance Tips
5. CRM Training and Support
You want your CRM to be helpful and adopted by every department and user in your organization, right? That's why you need to provide CRM training and ongoing support. CRM training helps every member of your organization to understand how every user contributes to the business workflow.
For instance, sales managers need to evaluate trends, customer purchase patterns and create reports. Marketing teams need training on contact segmentation, event management, and so on.
For on-premise CRMs, you'd need to personalize the training for every user and department. Free online videos won't cut it. When negotiating the CRM implementation cost for an on-premise CRM, ensure you factor in and inquire about CRM training and ongoing support.
On the other hand, cloud-based CRMs have many blog resources that CRM users in your team can refer to. It is also important to note that some cloud-based CRMs require a fee for extra technical support. However, at EngageBay, you don't pay a dime for additional technical support.
Read also: 7 Fundamental CRM Metrics You Should Be Measuring
6. Task Automation and Simplified Workflows
How many manual tasks do you or your team perform daily? Do you send follow-up emails, manage invoices and payments, enter customer information, and so on?
All of these are repetitive tasks. And automating them is a time-saving CRM best practice. Automating repetitive tasks also reduces employee stress and gets your job executed intelligently.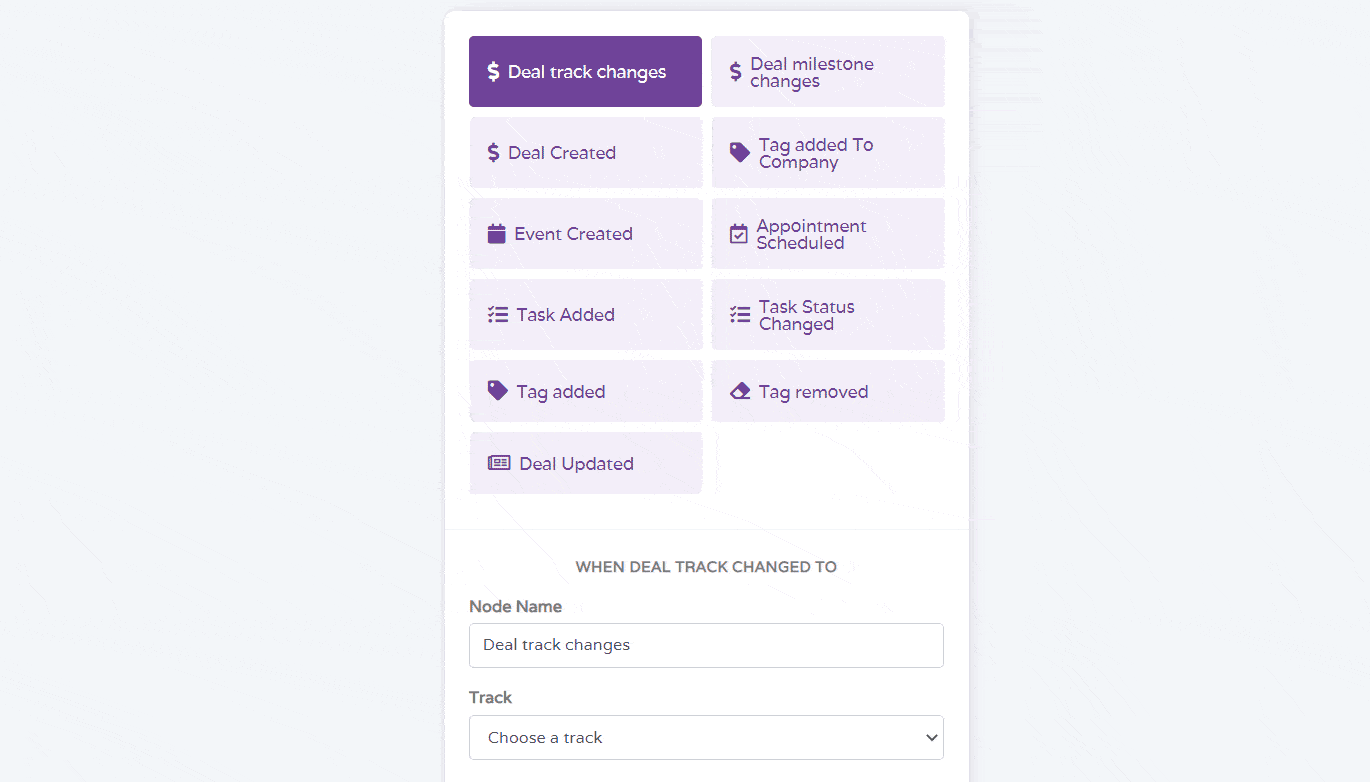 Take a customer support team, for instance. They don't need to ask a customer basic questions like:
What is your name?

What is your email?

How can we help you today?
Why? Because you can automate all of these with a CRM solution that has free live chat software. Also, you can reply with the live chat software based on the customer's response.
Automated customer service is helpful in many ways.
It allows your business to respond to customer queries 24/7. This is delightful to users and decreases customer churn.

It ensures that your team responds to all opened tickets.

It improves team efficiency by saving time.

Automation saves up to 40% in service cost and boosts customer experience, according to

McKinsey

.
Read also: CRM Experience in Resume: The Only Guide You'll Need
7. Establish CRM Application Guidelines
Training and ongoing support for your team are a starting point for CRM success. Without rules or guidelines, some members of your team could underutilize or misuse the CRM. This can result in lost leads in your sales pipeline, unentered customer data, bad customer experience, etc.
To nip this in the bud, you need to establish CRM usage guidelines for every team member. Make it clear that every team member must upload all contacts to your new CRM system.
The same applies to leads. They must process them via your CRM. Enforcing these rules in your organization/company prevents leads from slipping through the cracks.
Read also:: CRM Experience: How Customer Satisfaction Tools Get Business Success
8. Prepare a CRM Implementation budget
CRM implementation budgets are highly variable, and planning how much you'll likely spend is a CRM best practice. Your implementation budget depends on your team size, the scope and complexity of your CRM project, and the type of CRM (on-premise or cloud) that's suitable for your business.
Cloud-based CRMs are cheaper to work with. Hence, they are suitable for small and mid-sized businesses that want to save costs.
However, if you operate an enterprise business, you may consider using an on-premise CRM. For that, you need to consider the cost of everything to avoid unpleasant surprises. Here are some costs to account for:

CRM training fees

CRM consultancy fees

CRM data migration fees

Project management fees

Staff overtime fees

Vendor training fees

Data backup and storage

Temporary reduction in your organization's productivity
Overcome CRM implementation challenges with our expert guide – explore the best strategies now!
9. Data Mining
The primary goal of your CRM is to help you make data-driven decisions that improve your customer lifetime value. But you can't achieve this without understanding your customer.
This is where customer data mining comes in. Data mining is helpful for all stages of the customer journey, from customer acquisition to customer retention.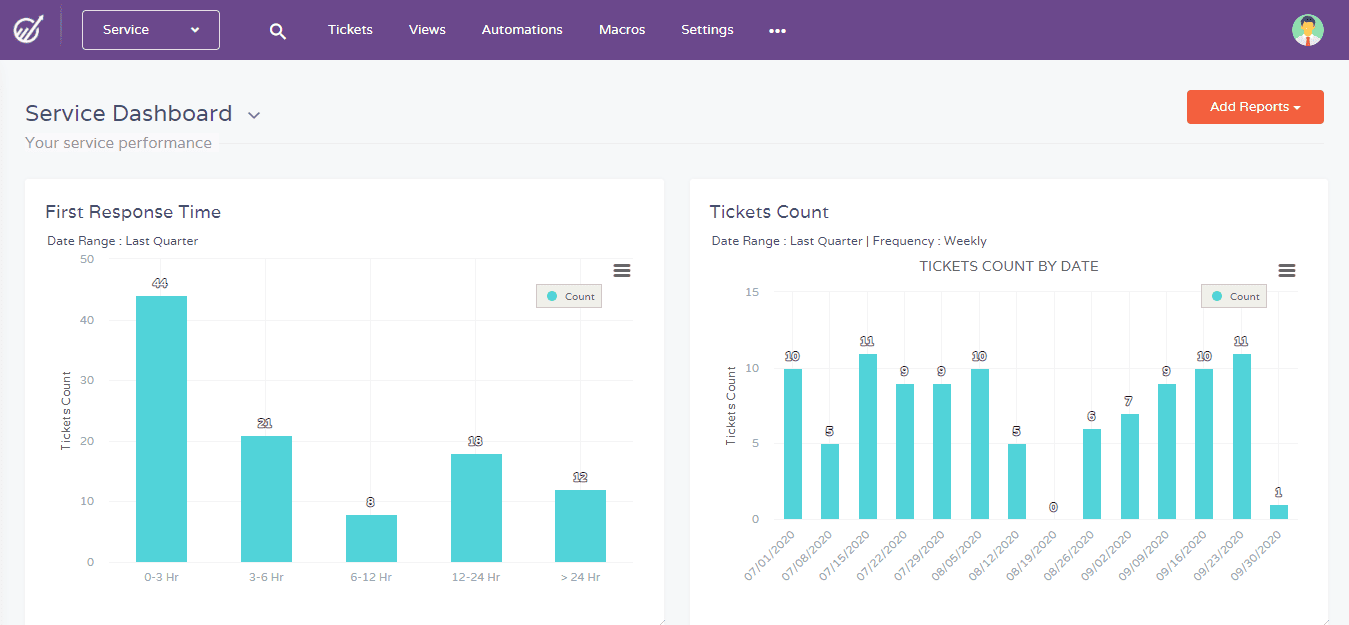 Mining your CRM data helps you understand:
The type of customers your business wants to acquire

New demographics your organization wants to capture

Customers that'll drive your company's future growth

Hot leads that you or your reps can close
In other words, customer data mining allows you to create detailed customer profiles, segment your market, conduct risk analysis, and tailor your business policies according to the customer's needs.
The best way to apply this CRM best practice is mining customer data with CRMs systems that have built-in analytics features and advanced programming. Both on-premise and cloud-based CRMs like Salesforce, EngageBay, and HubSpot CRM can do this.
👉Ready to ace your CRM implementation? Uncover the top strategies to overcome challenges in our extensive guide! 🏆
Wrapping Up
There you have it — the 9 CRM implementation best practices for small to large-scale businesses. These CRM best practices are vital to the success of your CRM project. Ultimately, implementing these best practices increases your customer lifetime value and improves your bottom line.
When choosing a CRM solution, ensure you're selecting one that can scale with your organization. Disrupting your business processes by the constant switching of CRM systems isn't an excellent idea.
If you operate a large-scale business, it's helpful to weigh the CRM implementation cost of using an on-premise CRM. There'll be ongoing costs for maintenance, security, hiring IT personnel, and so on. For a small business owner, the best CRM system is one that saves you lots of overhead costs. And that will be a cloud-based CRM like EngageBay, SharpSpring, Agile CRM, and so on.
👉Looking for the best CRM automation software? Our comprehensive guide can help you make the right choice.