In the age of digital disruption, your customer service strategy is crucial.
Otherwise, your business is in danger of losing out whenever an innovative tech startup enters the market.
Here's the truth: Today's consumers don't care about your company. They only care about their own problems — thus, addressing customer needs and delivering great customer service becomes imperative.
People want to use their mobile devices and apps to interact with brands, perform their own research, and ultimately, get the solutions they need on their own terms.
If you don't have a strategy for the modern-day consumer, you'll likely lose your audience when a digital disruptor arrives. In this article, we'll explore the impact of leading forces in digital disruption and reveal their secrets to help improve your strategy.
Let's get started!
What Exactly is a Customer Service Strategy?
A good customer service strategy is a detailed, ever-evolving plan of how a business manages customer interactions.
These customer service strategies are mapped to the customer's needs and their journey and will encompass communication processes on a diverse array of marketing and sales channels, including social media, email, live chat, and telephone.
In doing so, a strategy enables a business to offer a consistent customer experience from the first point of contact to the point of purchase and beyond by empowering your customer service representatives to deliver excellent customer service.
Read also: CRM Implementation Guide with Exact Steps
What is Digital Disruption?
Digital disruption is the changes that occur within a market or industry whenever new digital technologies and innovative business models impact the value proposition of existing goods and services.
In other words, digital disruption shows customers there is a better, easier, faster way to get what they want.
In doing this, digital disruptors insert themselves between existing vendors and customers to take over the market.
While it's a common buzzword now, the concept of digital disruption has been around for many years.
Some early examples of digital disruption include the impact digital cameras had on the photo processing business, or the rise of streaming television services like Netflix, which effectively put video rental stores out of business.
To fully understand digital disruption, you must know about digital transformation.
What is Digital Transformation, and Why Does it Matter to Your Customer Service Strategy?
Digital transformation is the process of businesses adapting to new technology and changing consumer interests. This involves embracing new processes and experimenting with innovative business and customer service strategies.
For example, your business might do the following as part of a digital transformation:
In a nutshell, digital transformation is about aligning your brand and business with the reality of modern marketing.
By doing this, your brand will be more relevant and connected to your target audience, and your company will be more likely to survive in the digital age.
While many CEOs still have their head in the sand about all this, it is inescapable now. Studies indicate that 80% of business leaders believe their industry will soon evolve because of digital transformation.
The question is, how will digital transformation impact the customer experience? And can you adapt your strategy?
The answer: Take your cues from digital disruptors.
Why?
Because they are the most innovative and successful companies at digital transformation.
Not only do digital disruptors change the dynamics of existing markets, but they also inspire competitors to change as a result.
This is a customer-centric world now. A survey by Harvard Business Review found that 40% of companies say customer experience is their top priority during digital transformation.
If you aren't already preparing for digital transformation, your business could be completely knocked out if and when it encounters a digital disruption.
Put simply, digital transformation is the natural and inevitable progression in any industry. In contrast, digital disruption is an unprecedented game-changer that entirely revolutionizes the way customers make use of services in the industry.
Read also: 6 Killer Sales Tips for Getting the World to Say 'Yes'
How Does Digital Disruption Impact Customer Service Strategy
Gartner explains that digital disruption causes "an effect that changes the fundamental expectations and behaviors in a culture, market, industry or process that is caused by, or expressed through, digital capabilities, channels or assets."
And the impact or change in expectations and behaviors makes digital disruption matter so much to your customer service strategies.
People expect brands to care about them, which is why personalized content does so well for customer satisfaction.
According to Accenture, 91% of consumers say they are more likely to shop with brands that offer products and content relevant to their needs and interests.
Brands will thrive if they focus on tailor-made content and personalized product recommendations that target user intent.
With the advances in marketing technology, such as voice SEO, remarketing, and data analytics, it's possible for brands to achieve a granular level of audience targeting.
With more data and more fine-tuning, you can effectively communicate with consumers on a one-to-one basis.
Customer service strategies with a clear understanding of customer needs and personalization at their core will do well today.
However, when you add automation or a never-seen-before element of convenience for mobile users, it goes to the next level.
People want convenience and quick solutions. Digital disruption turns entire industries on their head, as disruptive brands succeed because they have a unique and unrivaled strategy.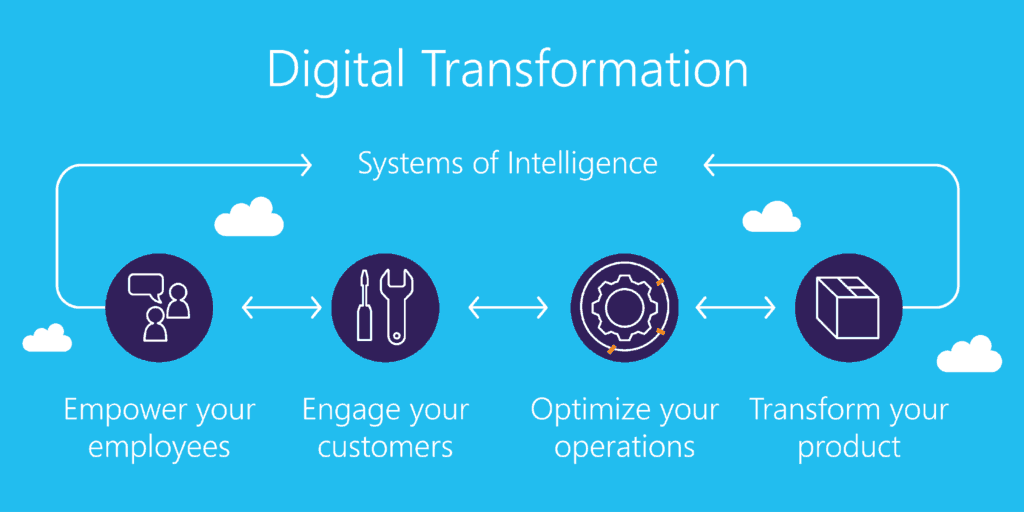 9 Customer Service Strategy Tips from Leading Digital Disruptors
Digital disruption is typically caused by new marketing technology or other digital assets.
For example, once upon a time, people bought tapes or CDs for their Walkman, but then iPods came along and blew that entire industry out of the water.
Just as companies are getting their heads around digital transformation, digital disruption blows in and completely resets the rules.
This is bad news for existing companies struggling to devise good customer service strategies that deal with the challenge of omnichannel marketing in the digital age.
However, we can all learn a lot from these disruptors.
Let's see how you can improve your customer satisfaction strategy by following these examples from leaders in digital disruption.
1. Customer Relationships Drive Success (Uber)
For taxi drivers, Uber is anathema. Unfortunately for anyone in the taxi business, the disruptive ride-sharing app has been a massive global hit.
Why?
Simply because the startup did everything in its power to enhance the customer experience. This shows that customer experience and satisfaction should be your strategy's foundation.
Uber took a long hard look at the taxi industry and identified every pain point consumers faced, such as:
Struggling to find an available taxi in the area.

Waiting in a long queue on the street.

Dealing with rude drivers.

Encountering issues with the credit card machine or not having enough cash when you're getting a taxi.
Uber then addressed these issues with a single mobile app, making it effortless to organize and pay for a ride.
A big part of this success was the development of its customer support system. Through machine learning and split testing, Uber optimizes its customer support service by working hard to resolve issues quickly and drive customer satisfaction forward.
Using the app, you'll know that you can rank your driver and leave reviews or tips after completing the trip.
Over time, as drivers accrue more rankings and feedback from their passengers, new customers can be sure the stranger they are about to get in a car with is a reliable, trustworthy driver.
What's more, Uber knows that some people aren't a good fit.
Therefore, if a customer ranks a driver lower than a 3 out of 5, the app will ensure they will never be matched again.
How's that for a winning strategy for great customer service and, by extension, for customer satisfaction?
The Takeaway
The importance of customer relationships is an integral part of business success. If your customers make complaints or raise issues with your service, you need to be able to respond accordingly.
Taking quick action to resolve issues is important as it nurtures trust and respect from your customers.
By using a reliable Customer Relationship Management (CRM) system like EngageBay, you can improve customer retention and boost profits.
👉Ready to elevate your customer experience? Uncover the top customer management strategies in our extensive guide! 🏆
2. Trust is a Two-Way Street (AirBnB)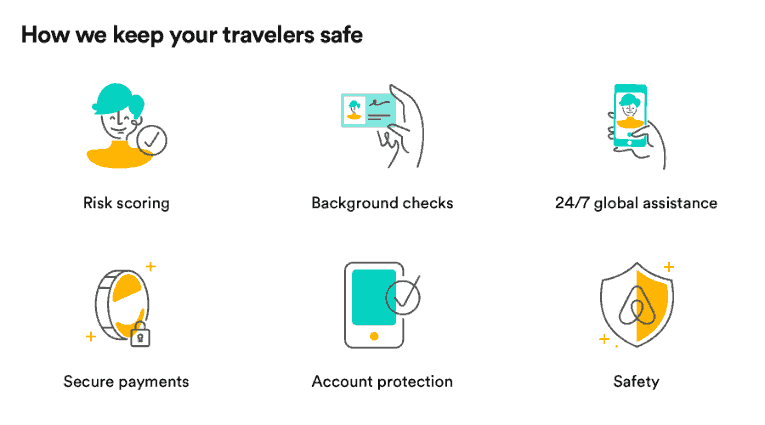 When Airbnb rolled into the travel and hospitality sector in 2008, the industry had no idea that an unstoppable storm was on its doorstep.
A seemingly madcap idea of offering airbeds and cereal birthed the business, encouraging people to "unlock and monetize" their home spaces.
The real catalyst was the app's ability to eradicate the paperwork and process of a traditional booking system.
By pairing technology and social feedback, Airbnb addressed the customer needs and made the customer journey seamless.
Today, Airbnb has over 5 million accommodation spaces available, spanning 191 countries and 81,000 cities. But they're not stopping there.
Through Airbnb Experiences, the company now offers over 15,000 unique activities run by hosts across the world. As a leading force in digital disruption, the Airbnb team knows they can't rest on their laurels.
The strategy at Airbnb is built upon pure trust, which is why their seamless mobile experience is so successful.
Without that mutual understanding, neither the customer nor the business would prosper.
The Takeaway
Trust goes both ways. Not only must customers trust your brand, but you must also place your faith in people.
By marketing to your audience in a way that empowers them, you give them more freedom, adding to the customer experience in a way that is more rewarding than any pushy sales promotion.
One of the best methods of empowering your customers is to use cross-channel marketing, which effectively presents your brand and places trust in your customers to engage your brand whichever way they want, whenever they are ready.
Read also: 9 Automatic Emails You Should Have For Your E-commerce Store
3. Personalization is the Best Form of Persuasion (Amazon)
From the humble beginnings of an online bookstore to the biggest company in the world, Amazon is a titan of the digital era.
In fact, it is the titan, having recently pipped Google as the leading search engine for today's consumers.
But hold on, before Amazon, there was eBay; before that, there were lots of little eCommerce stores. So, why was Amazon so successful?
It all comes down to personalization, which, as you already know, is a central tenet of the modern customer service strategy for greater customer satisfaction.
Amazon is the undisputed king of personalized product recommendations, attributing 35% of its annual revenue to its intelligent machine learning algorithm.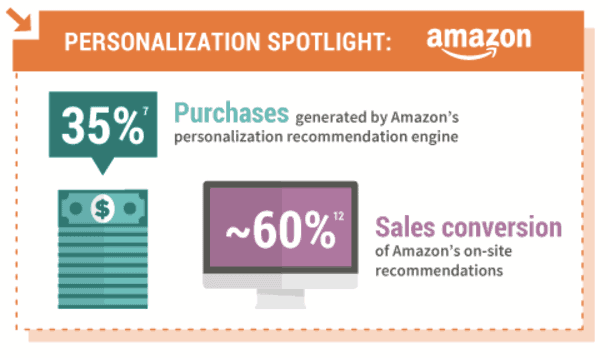 Online shoppers love personalized offers, as studies indicate:
Almost 90% of people are influenced by personalization when making purchasing decisions.

45% of people are more likely to shop on sites that offer personalized recommendations.

56% of online shoppers will return to a site that offers personalized product recommendations.
This is great news for Amazon, but not every small business has the same access to technology and resources as Jeff Bezos.
The good news is that you don't need it.
With the vast range of marketing technology tools now available, you can find a budget-friendly solution that will allow you to utilize personalization.
The Takeaway
From digital giants to small startups, personalization is an effective tactic that should be in your strategy.
Making an effort to learn from consumer data is worthwhile, as it allows you to customize the user experience, which increases engagement and ensures greater customer satisfaction. Better yet, it increases sales and instills brand loyalty because of great customer service addressing the customer needs.
Marketing automation is an integral aspect of digital transformation. When you combine automation and personalization, it can do wonders for the customer experience.
4. Don't Stagnate, Innovate (Netflix)
Today, customers aren't satisfied with the role of being the spectator.
The invasion of social media and smartphones is ubiquitous. People are engrossed in apps, touchscreens, and responsive media daily.
It's practically an addiction. AdWeek reports that about 87% of us look at our phones while we're watching TV – one screen isn't enough!
People want to be involved. They want to be more connected, both with each other and also with the brands they follow.
One of the biggest digital disruptors on the planet understands this desire very well.
Netflix.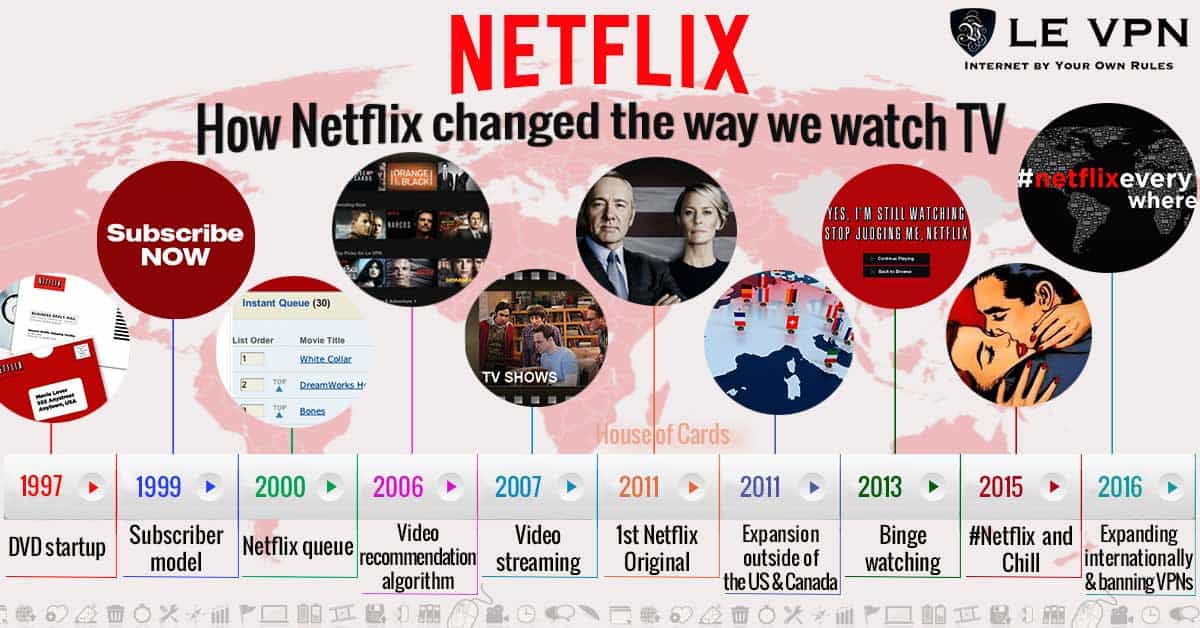 If you were around in the 80s and 90s, you might recall the choose-your-own-adventure books like Goosebumps, where readers faced choices at key points in the story. Often, the wrong choice led to disaster for the hero.
Well, Netflix is bringing the concept back – on television!
The Black Mirror series has an otherworldly take on our addiction to technology. But in late 2018, the producers surpassed themselves with the release of the interactive episode, Bandersnatch.
By inviting viewers to make important choices in the main characters' life, Netflix enthralled its audience.
This revolutionary disruption of traditional television may well herald a new wave of interactive television programs.
Considering the company's stock had plummeted almost 40% in July 2018, this was a timely release, shifting its strategy in a new direction to deliver immersive, on-demand television.
The Takeaway
People want choices, and they want the opportunity to interact with products and services before they commit.
This is already evident in the way many companies present payment options, offering free trials and several tiered packages to convey greater value for a higher price.
By offering customers options on how they engage with your brand, you can encourage more interaction, which increases customer satisfaction.
Ultimately, you must innovate and experiment with lots of new ideas to stay ahead of your rivals.
Speaking of innovation, using a unified platform can track multiple marketing channels and sales campaigns, making it easier to determine which tactics generate the best return on investment (ROI).
Read also: 14 Evergreen, Relatable Marketing Memes: We Can't Stop Laughing
5. It Pays to Listen (Spotify)
As the world's biggest on-demand music service, Spotify strives to provide the best possible customer experience.
With over 100 million users to keep happy, the company has a major focus on data-driven marketing and machine learning techniques.
Artificial intelligence (AI) is at the heart of this streaming service, constantly learning about user interests to deliver an increasingly personalized UX.
This is most evident in the Discover Weekly feature, which is a personalized playlist of new songs that Spotify collates for every user.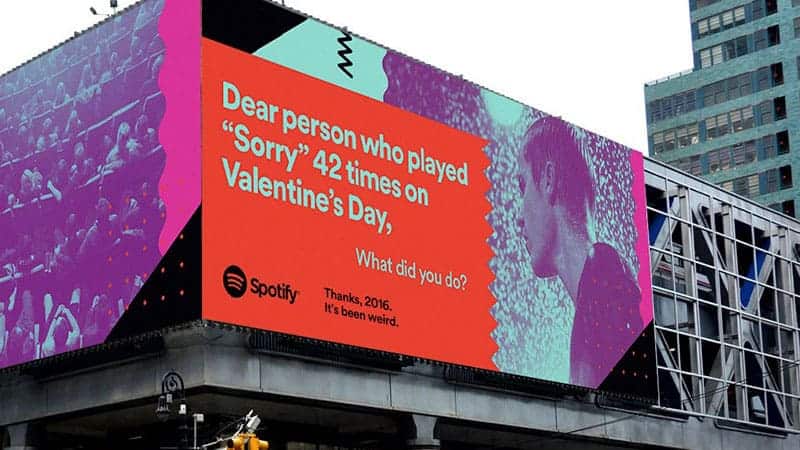 The company explains the process:
"The algorithms behind Discover Weekly find users who have built playlists featuring the songs and artists you love. It then goes through songs that a number of your kindred spirits have added to playlists, but you haven't heard, knowing there is a good chance you might like them, too."
Since its inception, Discover Weekly has helped Spotify surge to hundreds of millions of users.
The Takeaway
Consider the actions of your customers while using your products or services. If they are engaging in certain features or products, it's a clear indication of their interests.
Data is only as good as your analysis, so you must dig into it to power your customer service strategies.
With data-driven insights, you can align your offers with user interests, which makes it more likely that you will establish a connection with customers and empower your customer service team to address the customer needs and deliver better customer service.
That level of detail from your customer service team soon gets attention, and brand awareness will flourish as more people talk about their great customer experience.
6. Making Calls Cheap — or Free (WhatsApp)
One perfect example of digital disruption is the transformation of the telecom industry.
Barely a decade ago, everyone was making phone calls and sending SMS text messages, but now the largest communications companies on the planet own no infrastructure.
Skype broke the mold, and since then, instant messaging services like WhatsApp and Facebook Messenger have become the go-to service for communicating with people.
Think about it – how often do you send SMS texts nowadays?
Since Facebook bought WhatsApp in 2015, the $19bn acquisition has become the dominant force in global communications.
As consumers can make voice and video calls for free now, there's no way for traditional telecom companies to compete.
The Takeaway
Communication is vital. Whether it's a casual chat with a friend or a business discussion, people need to communicate with one another every day.
Your business should make that process simple and seamless.
By maintaining open lines of dialogue, you provide easy access to solutions and information, which is what a great strategy is all about.
Over time, this helps you establish a stronger bond with prospects, which improves lead generation.
Read also: The What's What of Customer Experience Automation
7. Mobile-First Services Put People on Cloud Nine (Dropbox)
All of the digital disruptors on this list have one major thing in common – they're all in the cloud.
Software-as-a-Service (SaaS) captured almost two-thirds of public spending on cloud computing in 2018.
Cloud technology is the epitome of digital disruption, and also the ultimate shift that businesses can make in their efforts for digital transformation.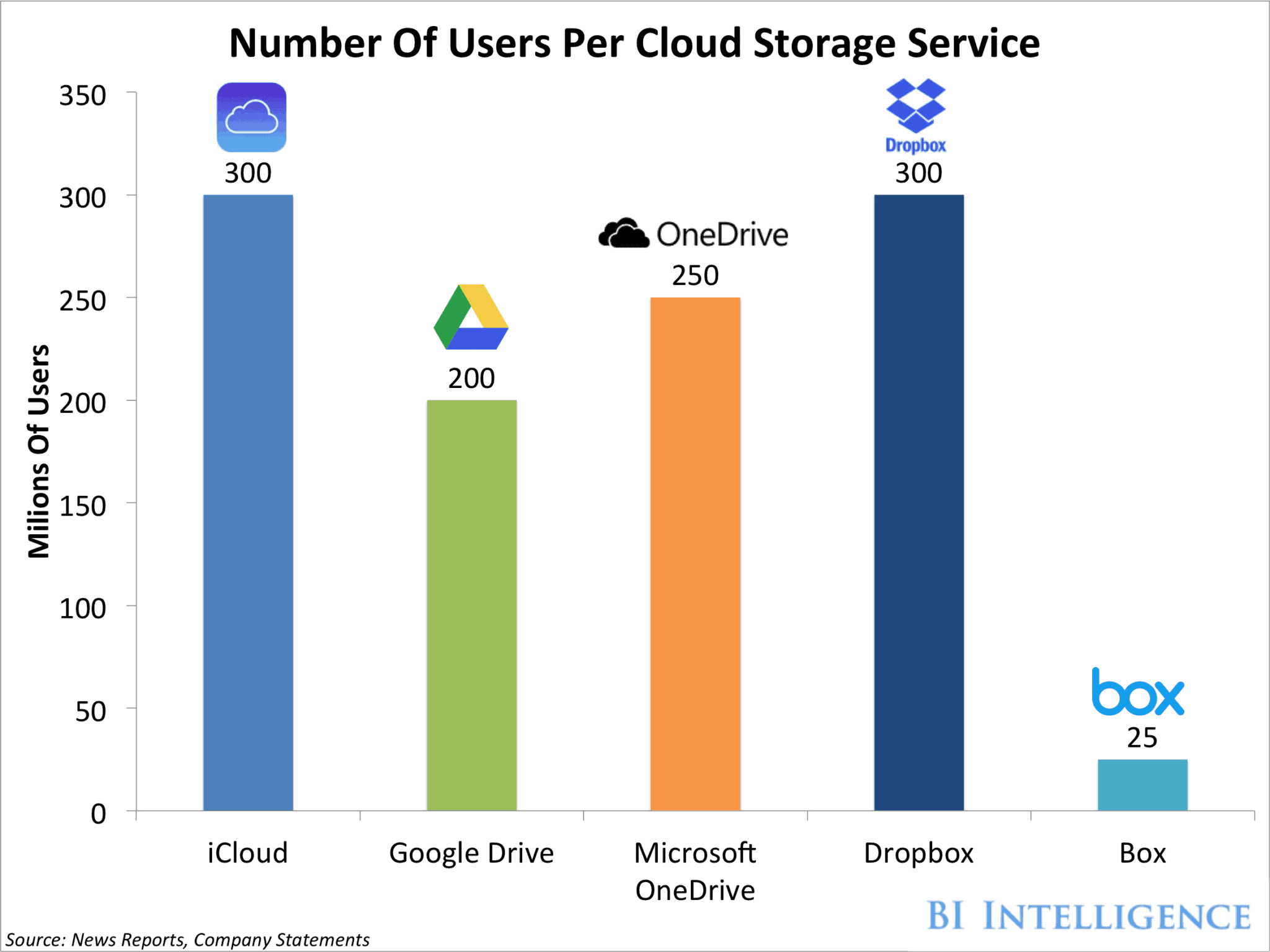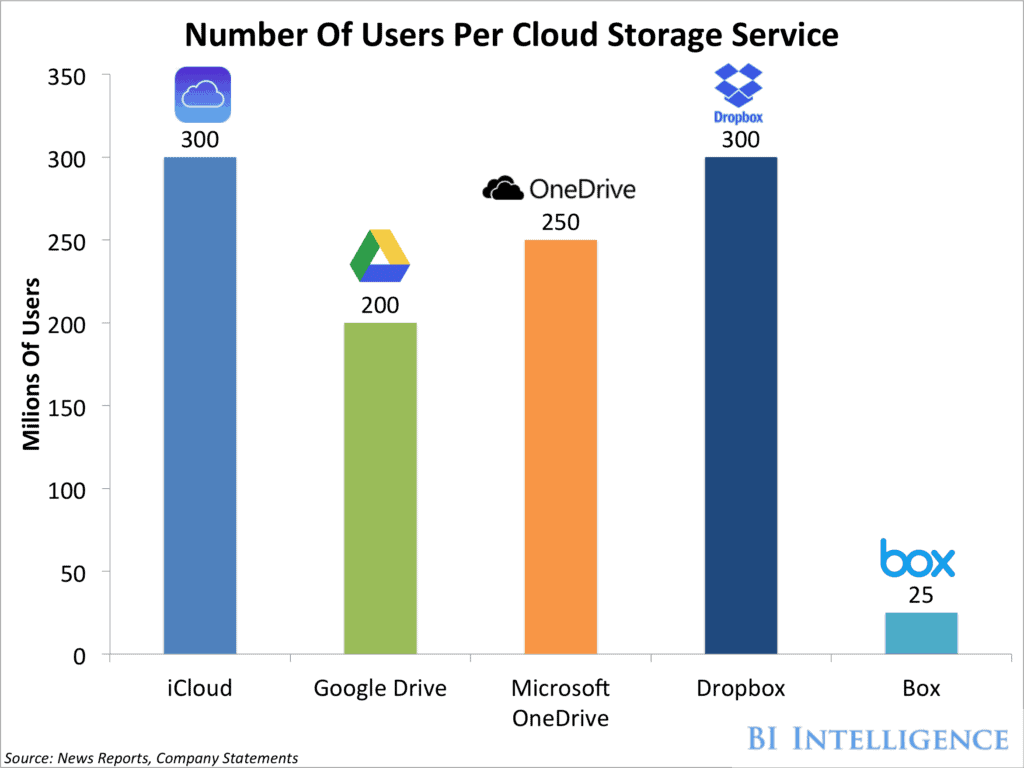 An early hit in cloud computing was the online storage service — Dropbox — which changed how people store and share files. This has gradually pushed hard drives and USB sticks into the shadows.
Last year, TechCrunch reported that Dropbox had 500 million registered users and over $1bn in annual revenue.
This growth comes down to people's love of mobile devices. They love mobiles because it allows them instant access to their favorite apps and programs, on the go.
The Takeaway
Cloud-based companies like Dropbox, Slack, and EngageBay thrive upon a simple reality: People want to be able to do more with mobile. In an ideal world, they could do practically everything with cloud services.
If people can rid their lives of excessive physical products, paperwork, and hardware, they will.
Cloud technology succeeds because it is mobile-focused. Your business must adopt the same approach to serving customers.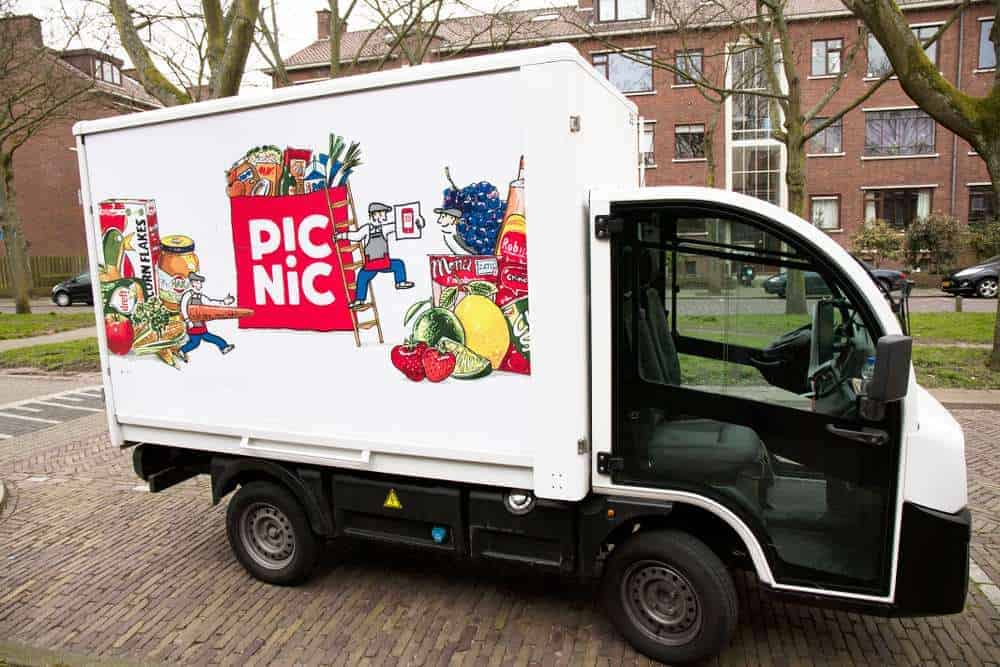 8. Empower Your Employees (Picnic)
When Picnic posted eye-watering losses of €45.5 million in 2017, the future looked bleak for the Dutch online grocer.
Defiant in the face of the media heat, co-founder Michiel Muller said the loss was entirely expected, explained that the startup had invested a lot, and boldly asserted that "Today's loss is tomorrow's profit."
A few years on, it seems Muller was right to be confident, as Picnic secured a €250 million financing round in late 2019, which is to bankroll the building of a massive automated distribution center.
Picnic's growth is an example of reactive digital disruption, as the online supermarket goes to battle with food delivery apps like UberEats, which collect the food from physical stores. While technology is essential, the success of Picnic relies heavily on its workforce.
Picnic empowers its runners (delivery personnel) to determine the most effective way of addressing customer needs and resolving customer service issues by providing them with high-level data and the authority to nurture customer relationships with the people they deliver to on a regular basis.
This strategy enables Picnic employees to forge stronger ties with customers.
And the results speak for themselves, as 75% of Picnic customers joined the platform as a direct result of word-of-mouth marketing.
The Takeaway
While people are in love with technology, there is still plenty of scope for old-school methods like word-of-mouth marketing in the digital age.
The runners at Picnic are dedicated to specific customers, and they build relationships through regular contact.
Digital disruption thrives on delivering the best possible user experience.
Empower your customer service team and other employees to do more for your target market, and you will have a happy workforce and happy customers.
Read also: 12 Tips to Build a Winning Customer Experience Strategy
9. Develop a Strong Customer Vision and Never Get Complacent (Dollar Shave Club & Unilever)
When Dollar Shave Club announced its arrival in 2012 with this mic-drop-worthy video, the big players in consumer goods should have been worried.
But Unilever and Procter & Gamble were so busy battling for shelf space that the edgy new startup barely registered on their radars.
That genius video earned Dollar Shave Club 12,000 orders in its first 48 hours, kickstarting incredible growth that has since turned the company into one of the fastest-growing eCommerce startups in the world. Ever.
In years to come, business school students will analyze this video and how Dollar Shave Club knocked Gillette off its perch.
The reason for its success lay in the startup's simplicity. Whereas Gillette focused on all the bells and whistles of "shave tech," Dollar Shave Club just offered great blades at unbeatable prices.
If there's one thing people like, it's a good deal.
But the startup didn't finish there. While Procter & Gamble was licking its wounds about Gillette's newfound struggles, Unilever swooped in to acquire Dollar Shave Club for $1 billion in 2018.
This purchase was a power move by Unilever, giving them a bigger piece of the pie in the men's razor market — a market that Gillette once controlled 75% of back in 2010.
The Takeaway
Do you want to know why digital disruption catches major companies off-guard? Because they have leaders who don't listen or refuse to accept that change is afoot.
When a company grows and becomes successful, some leaders believe they can keep on doing what's working now and don't need to worry about digital transformation.
The moment a company stops thinking like an innovative startup, they risk losing sight of its original customer vision — to offer an unrivaled customer experience.
That is the most fundamental element of your strategy.
By keeping your customer vision in mind and continuing to look for ways of evolving, your company can stave off complacency and find new opportunities to scale your business continually.
Read also: CRM Experience: How Customer Satisfaction Tools Get Business Success
Minimize the Impact of Digital Disruption with a Better Customer Service Strategy
For small businesses, the mere notion of digital transformation or digital disruption can send a chill through the office.
While digital transformation may be viewed as unavoidable tremors that you can adjust to over time, digital disruption is a life-shattering tornado that can instantly wipe out your business.
When a digital disruptor like Uber or Netflix arrives in an industry, existing companies must react quickly or they will surely go under.
This reality forces company leaders to think about the importance of customer experience.
By creating a strategy that goes beyond basics like communications, trust, and value, you can seek out ways of doing business like nobody else in your market.
Doing the basics right will continue to attract customers, but modern practices like personalization, automation, and data-driven marketing are crucial to ensure your business succeeds in digital transformation.
All startups should have a CRM and marketing automation platform — and EngageBay is the best software for budding businesses and startups. Dan A, a small business owner, uses EngageBay to solve his business problems:
Over 46,000 users around the world love EngageBay for its affordability and simplicity. Here are a few reviews:
Sign up for EngageBay, or book a 30-minute demo with our experts, and we'll be more than happy to help you.
Adios!