It happens almost anytime you visit a company's website for the first time: a little chat bubble appears, often accompanied by a melodic chime.
Someone with a name and a face asks if you have any questions or want more information.
Is this a chatbot or a real person?
Should you consider adding a live chat function to your website or are you better off going without?
In this article, we'll provide some great info about online chat for your business so you can make that decision for yourself.
What Is Live Chat?
First, let's get started with a definition of live chat. As we touched on in the intro, sometimes people confuse live chat with chatbots.
There's one principle difference between the two, though: the inclusion of a real person.
With a live chat, you are indeed talking to a person who's part of the company, a part of your support team, also referred to as live chat agents.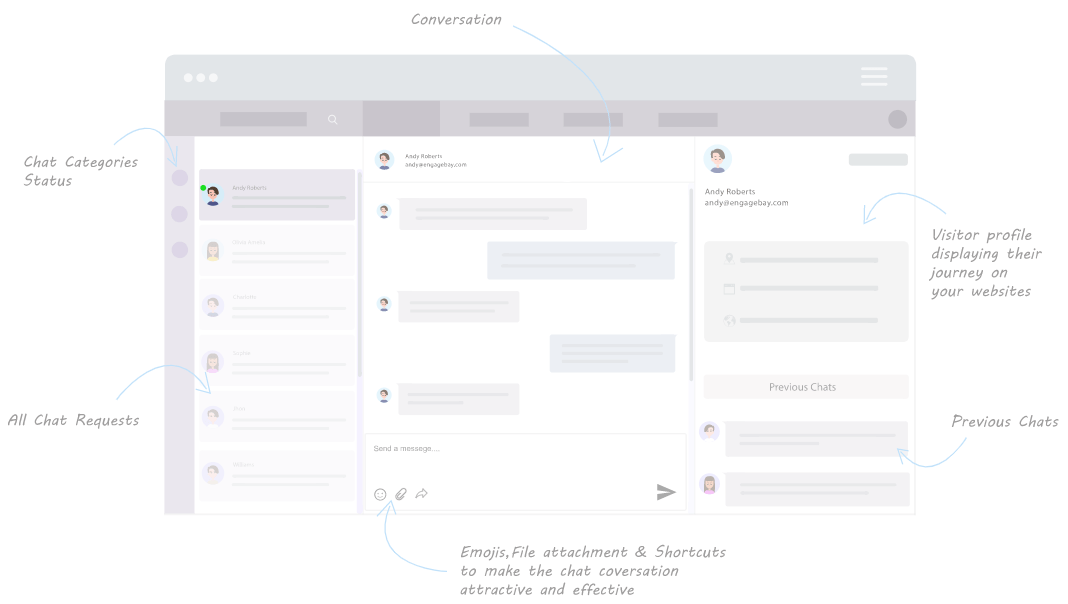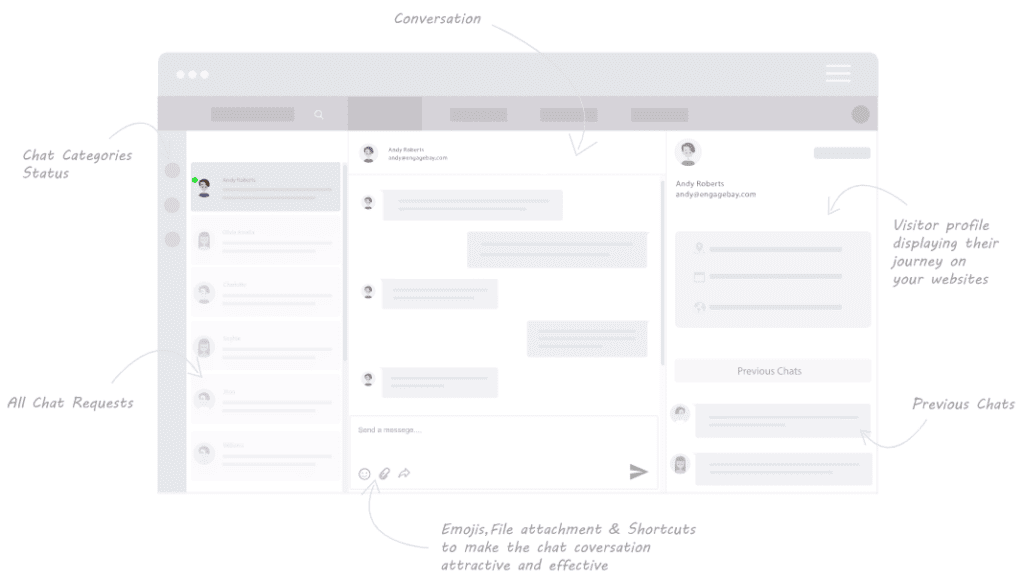 They can answer a customer's questions and concerns in real-time.
In that regard, it's like a phone conversation but without anyone having to pick up the phone. It's obviously a lot faster than email.
If you've ever used apps like Facebook Messenger or WhatsApp, then you're familiar with instant messaging.
That's very much what a live chat is like. It's a real-time means of messaging with customers and prospective customers.
Compare that to chatbots.
There's no human here. A company might implement a chatbot for several reasons.
For instance, what happens if a customer messages the company after hours or on the weekend?
No one's at the office during those times. Leaving the customer waiting all night or all weekend isn't the most preferable option.
Chatbots can bridge the gap.
They answer when staff cannot and provide the information the customer seeks or, at the very least, a phone number to call.
This makes the customer feel like they're a priority in the eyes of the company.
Another way chatbots can assist is if many customers reach out via the live chat at once.
If your company gets slammed with inquiries, it becomes too burdensome for a single person to address them all. Even a small team can become overwhelmed.
Ignoring the messages isn't an option (we'll talk more about this later, so keep reading), so what do you do?
Chatbots can step in and redirect or answer customer queries during those busiest times, like after a product announcement or launch.
While we'll focus on live chat instead of chatbots for the sake of this article, companies may use both.
6 Reasons Why Live Chat Is Important For Customer Support
With such fierce competition in the market, customer support helps you stand out in the crowd.
It plays an integral role in sustaining your customer base and growing your business. 
Besides, the level of customer support directly correlates with your revenue. 
Customers are willing to spend more with brands that provide them with a superior customer service experience. 
But how does live chat contribute to your customer support? 
1. Live Chat Provides Convenience
Over 63% of customers are more likely to return to a website that offers live chat. 
Live chat allows customers to instantly connect with the agent without having to wait for their turns.
Plus, if they have to indeed wait for the response, they can multitask simultaneously. 
Using live chat, businesses can easily guide users through issues by referring back to their previous conversations.
It ensures that their queries are resolved quickly, leaving them satisfied. 
In the case of emails, customers again have to type lengthy messages and go back and forth.
Whereas, live chat, in most cases, can resolve issues in one session itself. 
2. Live Chat Helps Gain Competitive Advantage
Only 9% of websites use live chat support to provide real-time support to their users. 
Even though many websites have implemented live chat, they haven't been able to deliver superior customer service. 
Providing live chat service to your customers presents you with an excellent opportunity to gain a competitive edge over your competitors.
Thus, put live chat before your competitors do. 
Make live chat the core functionality of your quality customer service.
These will also help you generate more leads and convert them into loyal customers. 
3. Live Chat Has Higher ROI
You know the saying that a penny saved is a penny earned, right?
That really applies when you implement live chat.
According to an article on Call Centre Helper, live chat costs 17% to 30% less than a phone call.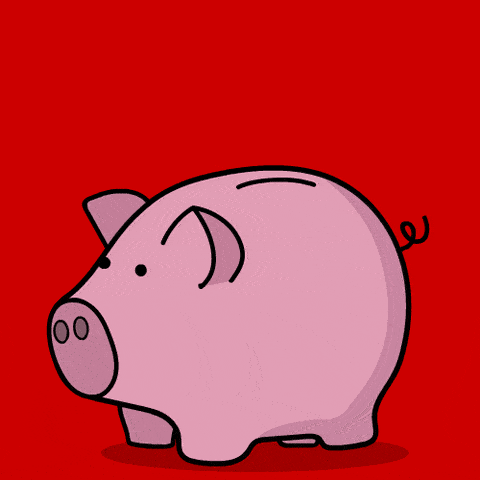 Emailing a customer with Internet service can take $2.50 to $5 from your wallet.
Using a live chat is somewhere in the $5 and up range. Making calls via a call center costs $12 and more. 
While live chat isn't free, it certainly costs less than the phone service you use now.
Besides, live chat is cheap to implement.
Not only that, but it also provides a ton of extra benefits, such as reduced wait time for customers. 
In a nutshell, live chat customer support helps save labor and money for your company. 
4. Live Chat Helps Increase Sales
Live chat has the potential to help increase your conversion rate. 
While browsing your website, users generally have questions about your product or service. With live chat, you can immediately clear their doubts if they have any. 
In other words, you can impact their buying decision by communicating with them while the buyer is still on your site. 
The American Marketing Association study reveals that B2B companies who used live chat saw a 20% increase in conversions. 
This is why live chat is considered such a powerful marketing tool. 
5. Live Chat Builds Long-Term Relationship With Your Customers
When a customer walks down the retail store, the retailer gets the chance to interact with them and build a rapport. But it isn't possible online. 
Customers are generally skeptical of buying from people they don't know.
However, you can easily remove this barrier by having direct communication with them using live chat support. 
This helps build trust and gain their loyalty. 
The mantra is pretty simple. If consumers can't trust you, they won't buy from you. 
A study found that 73% of customers think customer support quality makes them like a brand more, whereas 52% of customers have made multiple purchases from a company that offered them a positive customer experience. 
6. Live Chat Saves Time
Another reason to use live chat is that it helps save time for your business. 
Analyze your response time and time spent in resolving an issue. You will notice that live chat can help you cut down on your response time significantly. 
If you want to grow your business, you need to learn to maximize productivity in the same amount of time. 
How to Add Live Chat Support Into Your Customer Service Experience?
When you finally decide to implement live chat into your business, there are a few essential things to consider. 
Here are a few questions you need to answer to successfully start offering live chat support.
1. Where will it add more value?
You don't have to make your live chat available to every customer, not initially. 
You need to find out where your live chat support will be more valuable. Find out the area where people often get stuck and need real-time assistance. 
You can even choose to provide live chat support to your newly onboarded customers only. 
2. How will you balance all of your support channels?
You need to calculate the hours you can possibly cover with live chat. There are other support channels too. You need to decide on a sustainable mix between all channels. 
3. What training or resources will you need?
If you want to make effective use of the live chat tool, make sure to provide proper training and resources to your staff.
They should know what a good chat service looks like. 
Providing support through live chat is way different than how you treat people on the phone or email. 
4. How will live chat integrate with your existing CRM?
Lastly, it's crucial that your CRM or helpdesk software that you use integrate with your live chat tool. 
While communicating with your customers, you will have enough information about them to provide valuable assistance.
The more you know about your customers, the better you can serve them. 
EngageBay's CRM software easily integrates with popular third-party applications.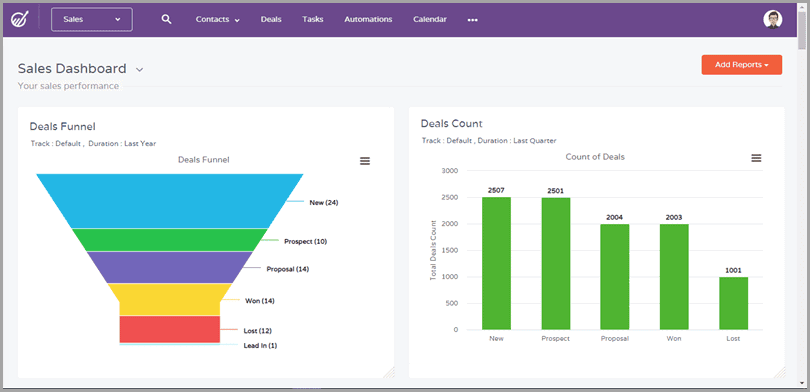 How to Get Started With Live Chat Support? 
Adding live chat software is quite easy. In fact, you can even do it without an IT team. 
To quickly get started with EngageBay's free live chat software, you just need to follow these instructions. 
Add Live Chat to Your Website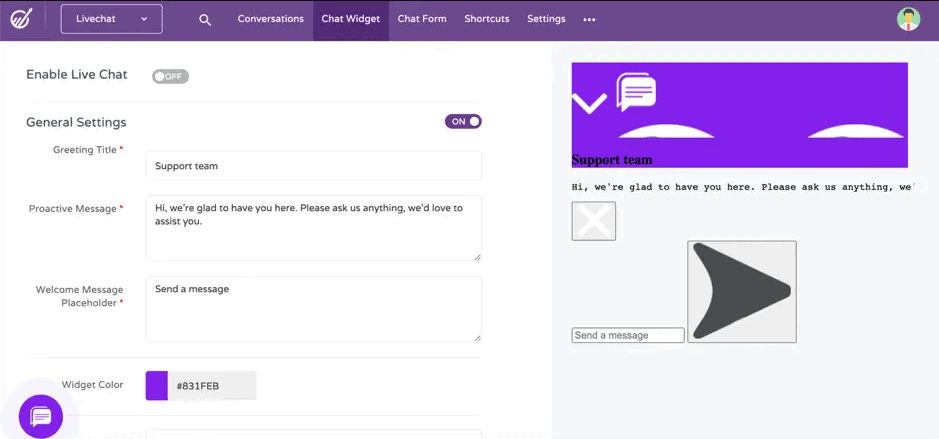 You can do it in two ways:
1. For WordPress website: 
With the EngageBay live chat plugin, you can quickly add live chat support to your WordPress website. No code involved!
It allows for instant communication with your on-site visitors, allowing prompt resolutions to their concerns or issues. 
A fully functional WordPress live chat plugin can help build stronger customer relationships.
2. For non-WordPress websites:
Just copy the javascript code, and paste it into your website's source code. That's it! 
You can easily find the code in the EngageBay app. 
What Is the Live Chat Effectiveness Rate?
Just how effective can you expect live chat to be for your business? We're glad you asked. We've gathered up some stats that show how integral live chat has become for customer retention and more sales.
Higher Customer Satisfaction
Every company wants higher customer satisfaction rates, right? When you call or email your customers, you're actually not getting as much of that satisfaction as you are with live chatting. So says 2013 data from Econsultancy.
According to them, phone users had the lowest rate of customer satisfaction, just 44 percent. The email was better, with a 61 percent satisfaction rate. Customer service, such as live support had the happiest customers, with a 73 percent satisfaction rate.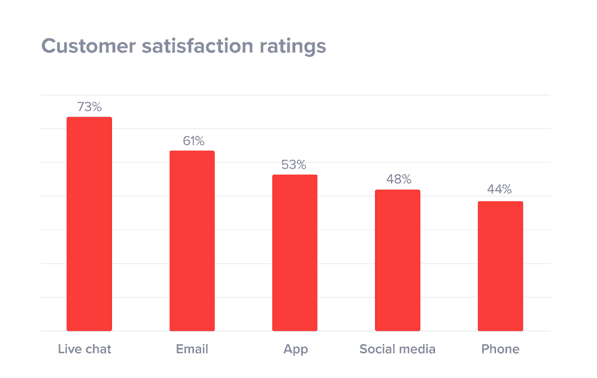 Image courtesy of Econsultancy
More Info = More Purchases
You wouldn't want to do anything to make your customers shy away from buying your products/services, but it does happen. As we mentioned earlier in this article, a lack of information could prohibit purchases. So confirms a report through Forrester Research. According to them, most customers (57 percent) won't complete the purchase if they feel like they don't have the info they need. Not only do they want information, but they want it right away.
Check out this chart below: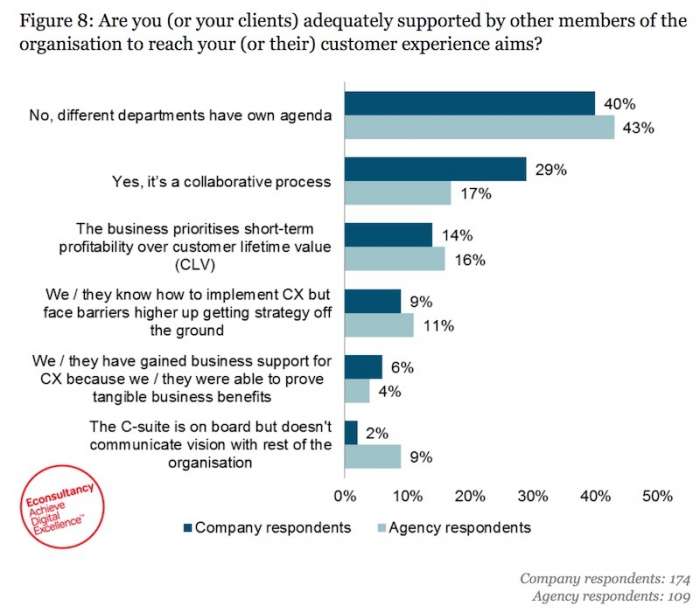 Image courtesy of Forrester Research
Also, in that survey, 44 percent of respondents said: "having my questions answered by a live person while I am in the process of online shopping is one of the most important features on a website." That's a reference to live chatting.
Customers Like Live Chat More, Too
You have to consider what your customers like when you make decisions for your business. On the note of customer preference, it appears they'd rather live chat more than use other means of communication. That's what a 2015 International Customer Management Institute or ICMI report found. Just a few customers prefer forums and social media for communicating (16 percent), slightly more would rather use email (23 percent), but most (42 percent), like live chatting.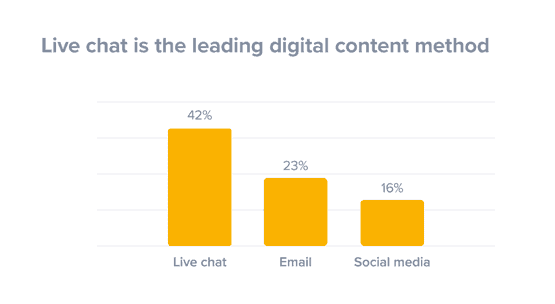 Image courtesy of SuperOffice
Live Chat Can Boost Your Customer Loyalty
Having a base of customers who happily do repeat business can maintain the very foundation of your company.
Finding means of getting repeat customers sometimes seems impossible, at least until you implement live chat software for your business.
When eDigital did a Customer Service Benchmark survey, they spoke with 2,000 people about what it took to foster customer loyalty.
Phone support promoted loyalty at a low rate of 44 percent.
Email support had a 61-percent effectiveness rate, which is decent.
For the most customer loyalty, most respondents, 73 percent, said live chat was where it's at.

Image courtesy of eDigital
The Speed Is Preferable
The same eConsultancy piece mentions that most customers who use live chat prefer it for one reason: it's fast. In fact, 79 percent of respondents said that.
According to a SuperOffice Customer Service Benchmark Report, it takes about 10 hours for companies to respond back to social media messages and other inquiries.
For email, it's even longer, about 12 hours.
Customers don't have to wait nearly as long with live chat. It often takes just two minutes for response time..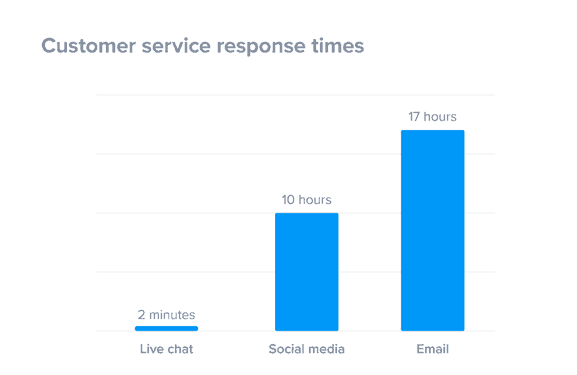 Image courtesy of SuperOffice
With such a convenient means of communicating right at their fingertips, why would anyone prefer using other means if they don't have to?
Conclusion
If your company doesn't already have live chat support on your website, you're majorly missing out.
Several large marketing firms found that most customers prefer using a live chat window over email or phone calls.
That's because it offers an immediacy you don't get through those other means of communication.
As the stats above proved, you could see more leads, purchases, and better customer experience, retention, and loyalty by adding live chat support to your business and enhancing their satisfaction levels.
What are you waiting for? It's time to make a positive change for your company today.