You only have seven seconds to make a first impression!
That's awfully short. If you can't attract customers that quickly, you'll lose them to your competitors.
That's why you need an integrated and versatile all-in-one CRM solution for your business. It can help you understand your customers better, streamline your marketing and sales processes, and offer exceptional customer support.
In today's technology-savvy world, cloud-based CRM solutions are taking center stage. And dozens of them are popping up, promising you the sky.
All of this can overwhelm you. That's why we wrote this blog post for you — to compare just the best with the best: SharpSpring vs. HubSpot vs. EngageBay.
We've broken down their pricing, explored their features, and taken a look at their relevance to your business.
SharpSpring is the best for agency-specific CRM requirements. HubSpot is great for larger companies with advanced features and powerful customizations.
EngageBay offers the best value for your money and is an excellent HubSpot and SharpSpring alternative. You get a marketing, sales, and customer service suite, along with a powerful integrated CRM.
Interested? Let's dive in…
SharpSpring vs. HubSpot vs. EngageBay: The Cost
SharpSpring Pricing
Right off the bat, SharpSpring's basic plan is quite pricey. See for yourself: The 'Small Business' plan starts at $399 a month for 1,000 contacts.
That's pretty expensive!
The good thing though is that you get a host of email marketing automation features like workflows, forms, landing pages, social listening and engagement, SharpSpring Ads, Blogs, and Chatbots.
For sales automation, SharpSpring offers customizable CRM, lead scoring, pipeline management, smart mail, meetings, and video calls.
You also get access to custom reports, asset tracking, campaign tracking, and multi-touch attribution.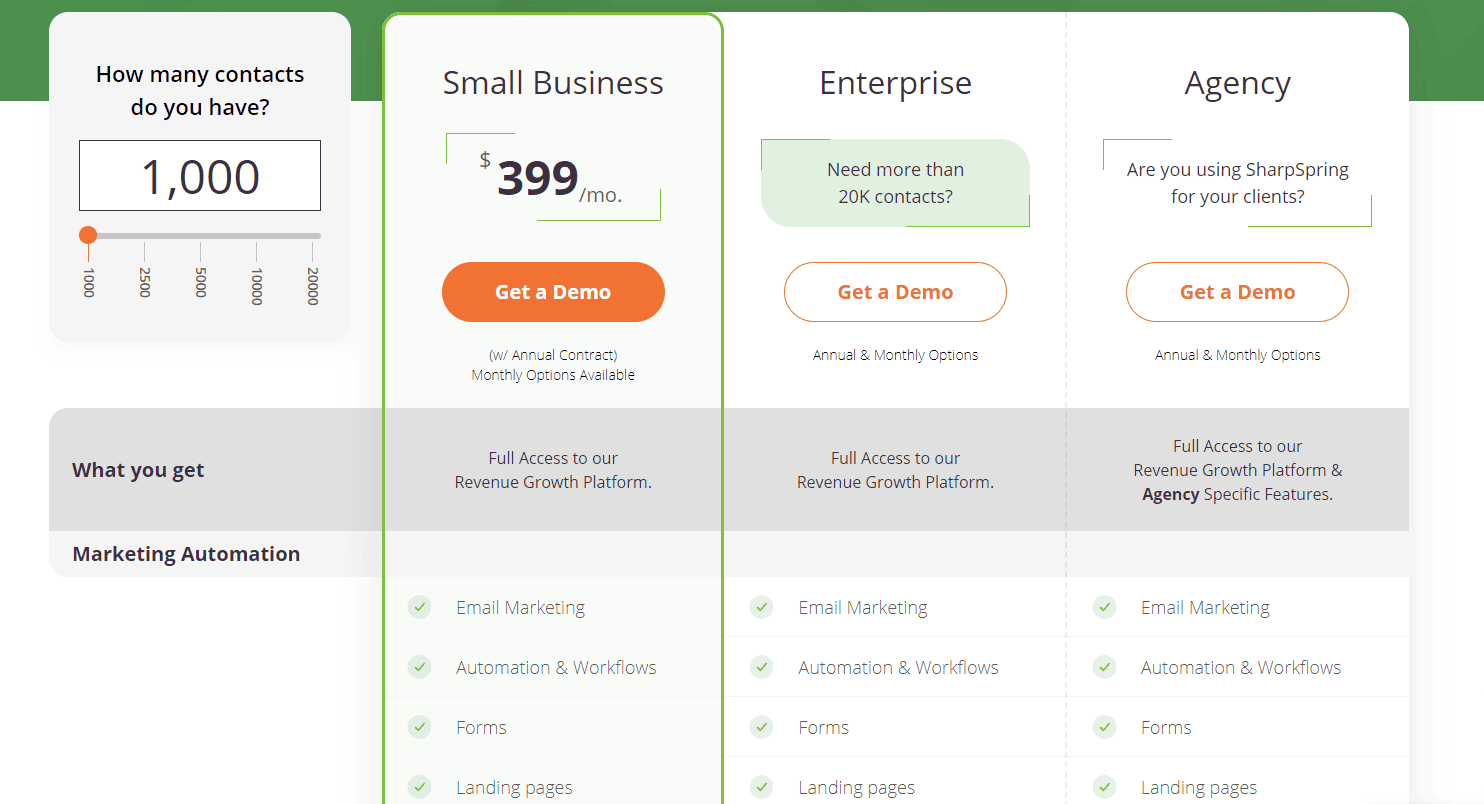 But what happens when you slide the scale and increase the number of contacts?
For 5,000 contacts, you need to dish out $699 a month. Have 20,000 contacts? Well, prepare to pay a whopping $1,299 a month.
If your company requires more than 20,000 contacts, you have to go for either the Enterprise or Agency plans — both of which are custom priced (which means more $$!).
With the Enterprise plan, you get additional features, including a sales dialer, a private IP address, and a rebrandable interface.
The Agency plan offers you a suite of agency-specific tools: agency pricing, client license packages, strategic onboarding, client management, and billing, and more.
Related Blog: SharpSpring Alternatives: EngageBay, ActiveCampaign, Drip & More
HubSpot Pricing
HubSpot CRM offers three plans for its CRM Suite bundles: Starter, Professional, and Enterprise.
The Starter plan offers 1,000 marketing contacts, email marketing, landing pages, team mail, and dozens of other marketing tools. You also get Live Chat, conversion routing, and a plethora of service features. This plan costs $50 a month when paid annually.
For 5,000 contacts, you pay $88 a month. Not bad when compared to SharpSpring. For $493 a month, you can store 50,000 contacts.
What about the other two plans?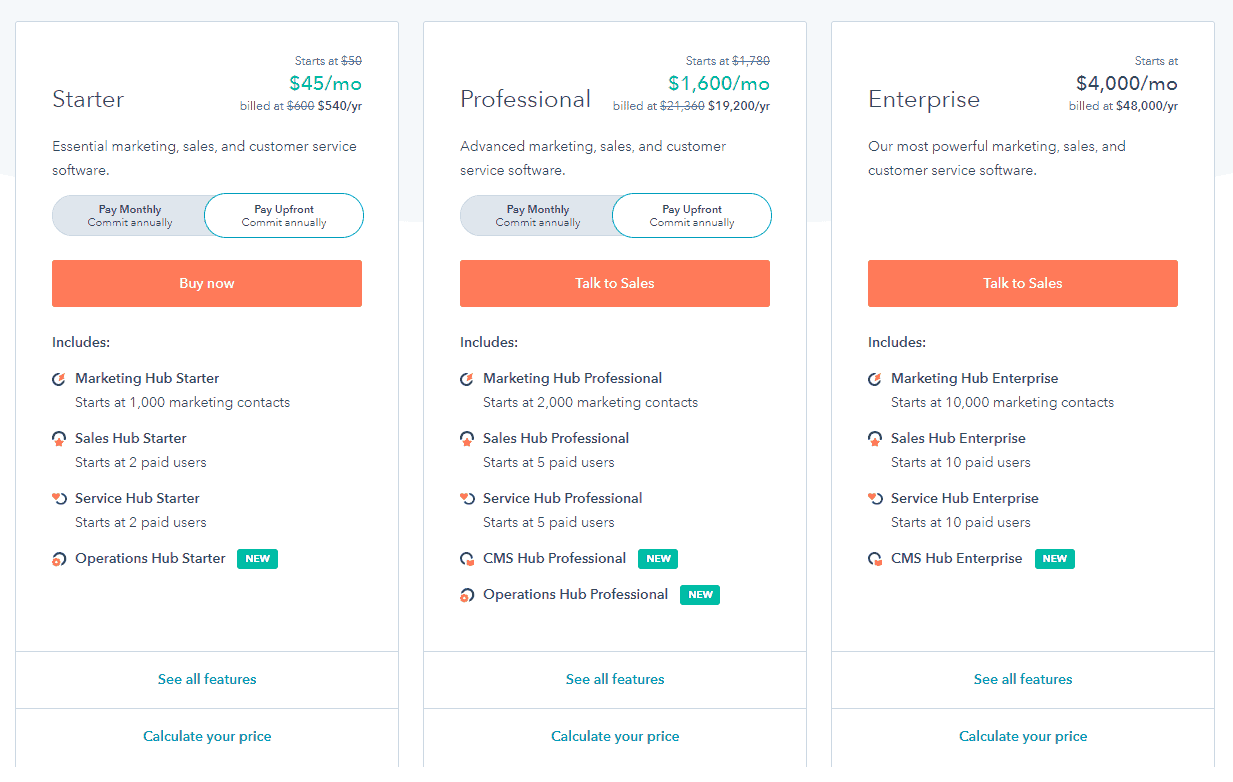 Well, that's where it gets crazy. The professional plan costs $1,600 a month for 2,000 contacts! That's $3,667 per month for 50,000 contacts.
The Enterprise plan sets you back $4,000 a month for 10,000 contacts. For 100,000 contacts, you pay $4,850 a month.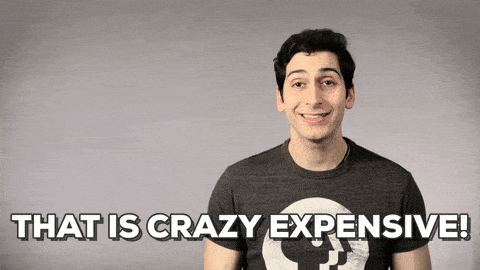 This means you pay an annual fee of $58,200! Add to this the mandatory one-time onboarding fee of $12,000, and you're shelling out $70K!
For a marketing software that initially cost $50, this price tag is completely nuts!
Related Blog: HubSpot Pricing and Comparison with Other Alternatives
EngageBay Pricing
So, where does EngageBay stand against HubSpot and SharpSpring?
Let's have a look.
EngageBay offers four plans for its All-in-One Suite: Free, Basic, Growth, and Pro.
With the forever-free plan, you get 500 contacts, 1,000 branded emails, a host of email marketing features, Facebook Ads, Live Chat, social media integration, 360-degree contact view, and so much more.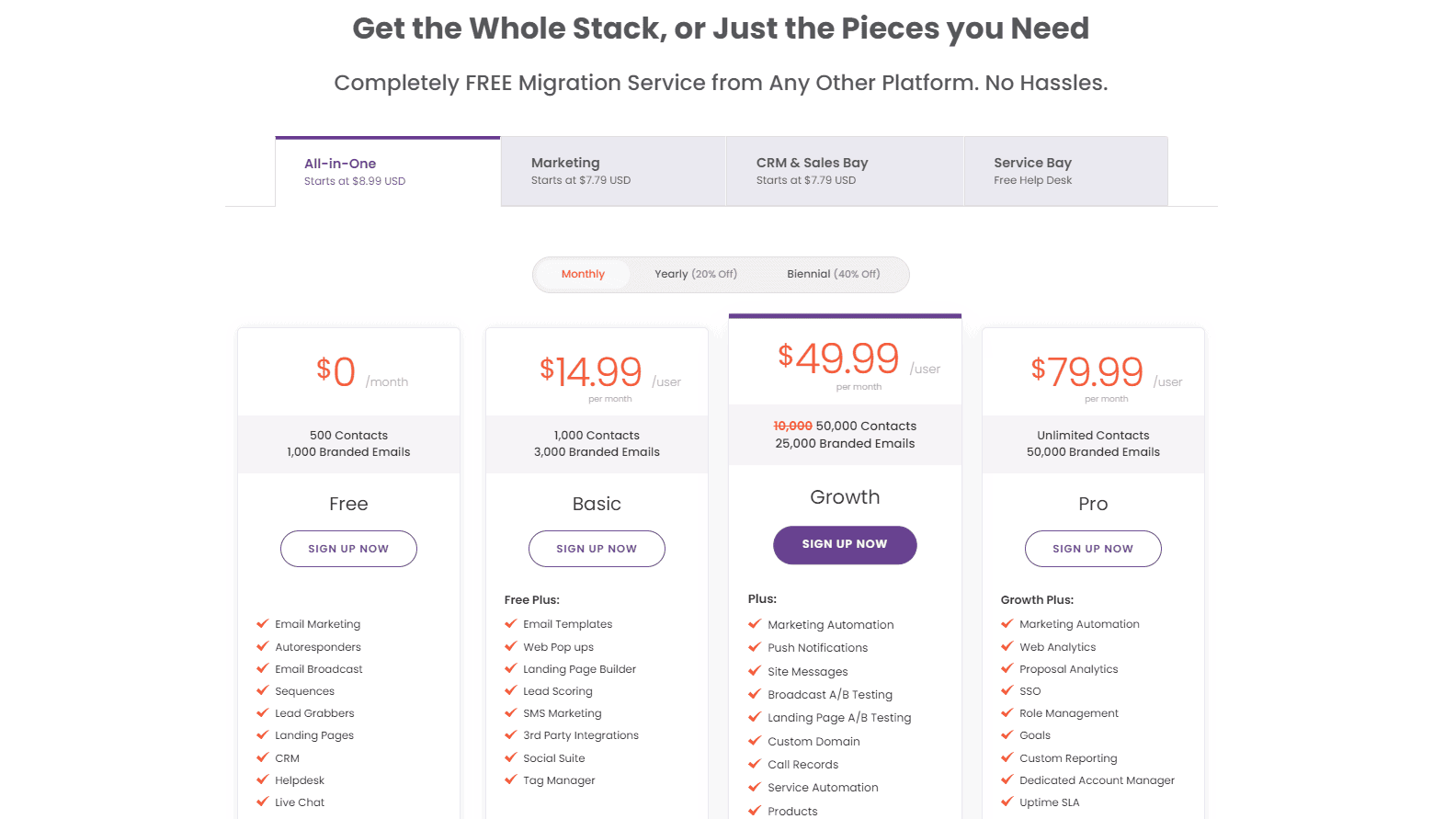 The cool thing about this plan is that it offers a robust set of usable features to help small businesses get started.
If you need more, you can move to the Basic plan.
This costs $14.99 a month and offers 1,000 contacts, 3,000 branded emails, 1 GB of cloud storage, custom deal milestones, and all the tools from the Free plan.
For medium-sized companies, the Growth plan offers the best value with its $49.99 price tag. You get 50,000 contacts, 25,000 branded emails, advanced marketing automation, custom landing pages, A/B testing, custom deal tracks, and so much more.
The Pro plan offers unlimited contacts and 50,000 branded emails at $79.99. This plan unlocks access to web analytics, custom reporting, APIs, phone support, and a dedicated account manager.
Unlike HubSpot, EngageBay's onboarding sessions are entirely free. You also get free migration services and CRM on all of the plans.
But wait, there's more savings!
The annual subscriptions get a 20% off, neat.
Want an even sweeter deal? We have it!
Get the biennial subscription and take 40% off on any plan — no questions asked 🙂
👉Looking for any HubSpot competitors? Our detailed analysis introduces nine strong alternatives. Check it out now!👌
Winner: Pricing
Hands down, EngageBay is the clear winner here.
Both HubSpot and SharpSpring have sliding scale pricing models that can take up a huge chunk of your marketing budget in the long run.
EngageBay's pricing, on the other hand, is fixed.
Though HubSpot offers hundreds of features, the pricing is too high, especially for small and medium businesses.
For example, let's say you have 100,000 contacts.
For SharpSpring, purchasing the Enterprise or agency price can be quite expensive if you purchase from them directly. Even if you go through a partner reseller, the cost may add to tens of thousands of dollars per annum.
For HubSpot, the onboarding session alone costs $12,000. As mentioned above, you have to keep aside $80,000 per annum, just for the CRM software.
Coming to EngageBay, you only have to pay $7,679 per year for unlimited contacts — for 10 users.
That makes HubSpot 900% costlier!
In a nutshell, the pricing makes EngageBay a superb and affordable HubSpot alternative.
Read also: HubSpot vs SharpSpring: A Side-by-Side Comparison of Key Features
SharpSpring vs. HubSpot vs. EngageBay: Main Features
SharpSpring Features
Let's start with SharpSpring.
SharpSpring offers a drag-and-drop landing page builder to help you quickly build functional and impressive websites.
What's more, you have access to templates, WYSIWYG editor, and HTML builder for the coding geeks. You can also integrate webinar applications into your page.
You also get a host of email marketing tools. You can use social listening to capture and find out what people are talking about you (or your competitors). You also have visual form builders, email tracking, and smart email automation.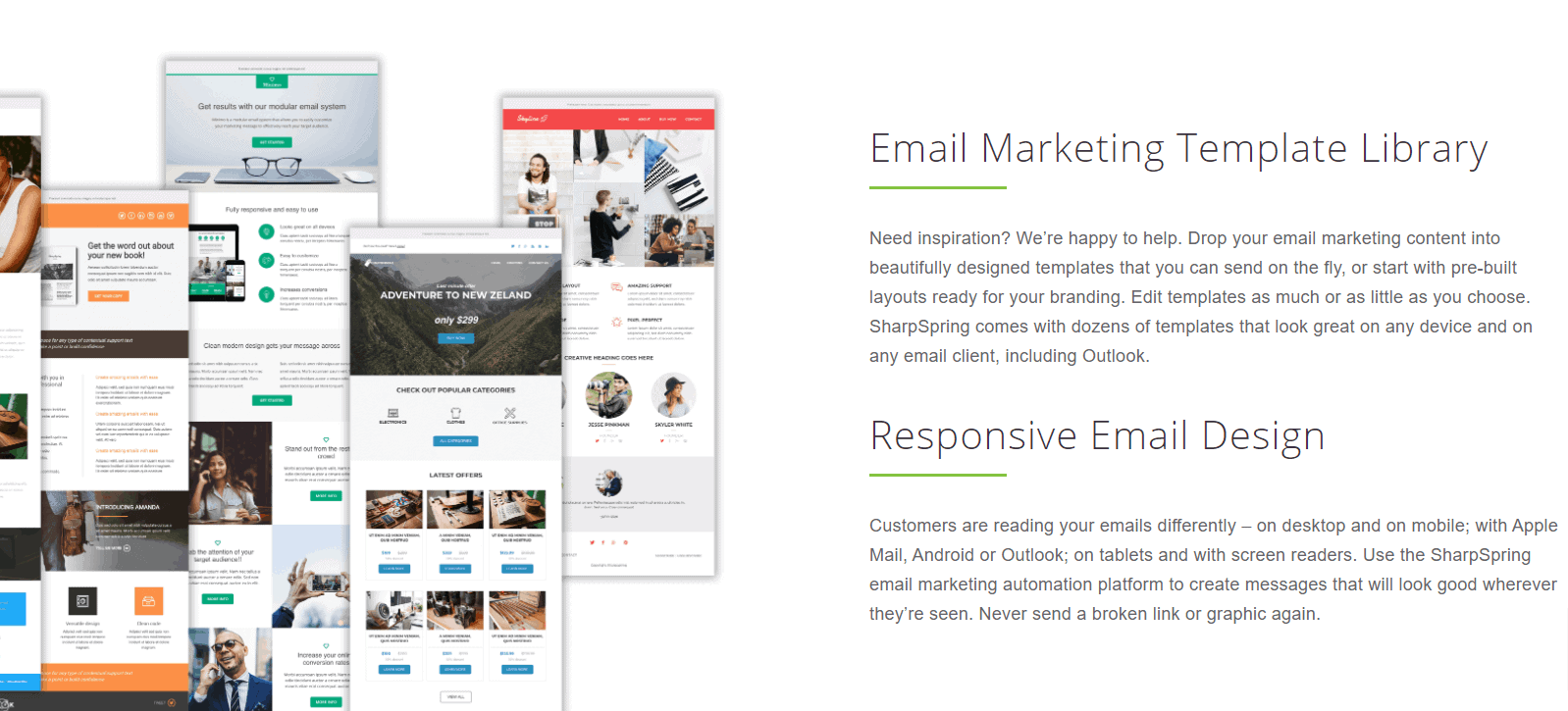 Dynamic forms can auto-populate content while sending out emails so that you can add a layer of personalization.
SharpSpring's 'Life-of-the-Lead' tool helps you understand your customers on a deeper level using advanced analytics and tracking, including email opens, clickthroughs, and a host of others.
SharpSpring lets you connect with hundreds of third-party applications, including Google Sheets, Mailchimp, Unbounce, Shopify, and Zapier.
Portability: SharpSpring offers an iOS application to help you manage your customers on-the-go. Unfortunately, there's no Android application.
HubSpot Features
HubSpot, undoubtedly, has the highest number of features.
Like SharpSpring, HubSpot has a robust landing page builder with drag-and-drop functionality. Using CRM integration, you can populate the landing page with personalized content and appropriate CTAs for maximized conversions.
Also, HubSpot's split testing lets you test out and optimize up to five pages at a time.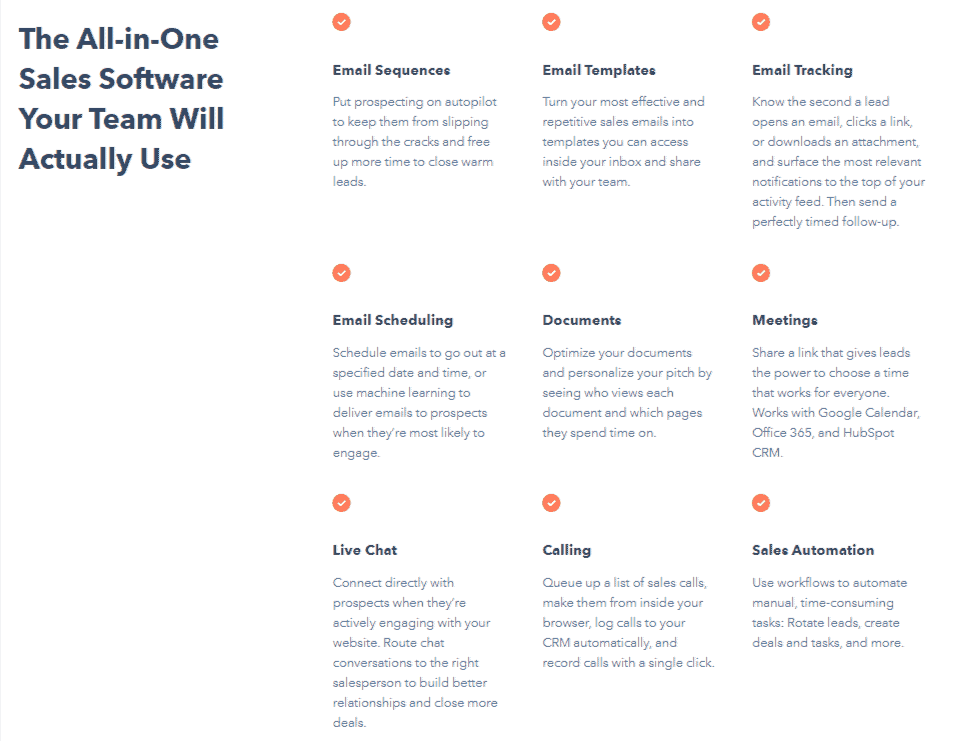 HubSpot has powerful email marketing tools, too. You get email tracking, email health reporting, A/B testing, forms, email campaigns, contact management, and more. You also get search marketing.
HubSpot offers dashboards that let you track a plethora of valuable metrics and then make informed decisions. You can measure your traffic on a page-by-page basis, quantify clickthroughs, open rates, bounces, subscribers, and log everything in the CRM.
HubSpot's CRM logs all interactions and conversations and develops a holistic view of your customers. This can help you quickly build and launch powerful drip campaigns, tweak your content, and personalize your products.
It also offers lead generation, allowing you to track deals, nurture them, and ultimately improve overall performance.
With HubSpot's marketplace, you can connect to hundreds of third-party applications, including Zapier, Google Ads, Zoom, Mailchimp, Slack, Facebook, and hundreds more.
Portability: With HubSpot, you get both iOS and Android mobile CRM apps, which allows you to collaborate efficiently with your team, plan ahead, and access the CRM database.
EngageBay Features
Finally, let's look at EngageBay.
EngageBay's drag-n-drop landing page and form builder offers a WYSIWYG editor.
All you have to do is drag elements, drop them, and build your dream landing page. EngageBay's growing collection of templates can also come in handy when you want to launch quickly.
You also get rich text formatting options for maximized customization.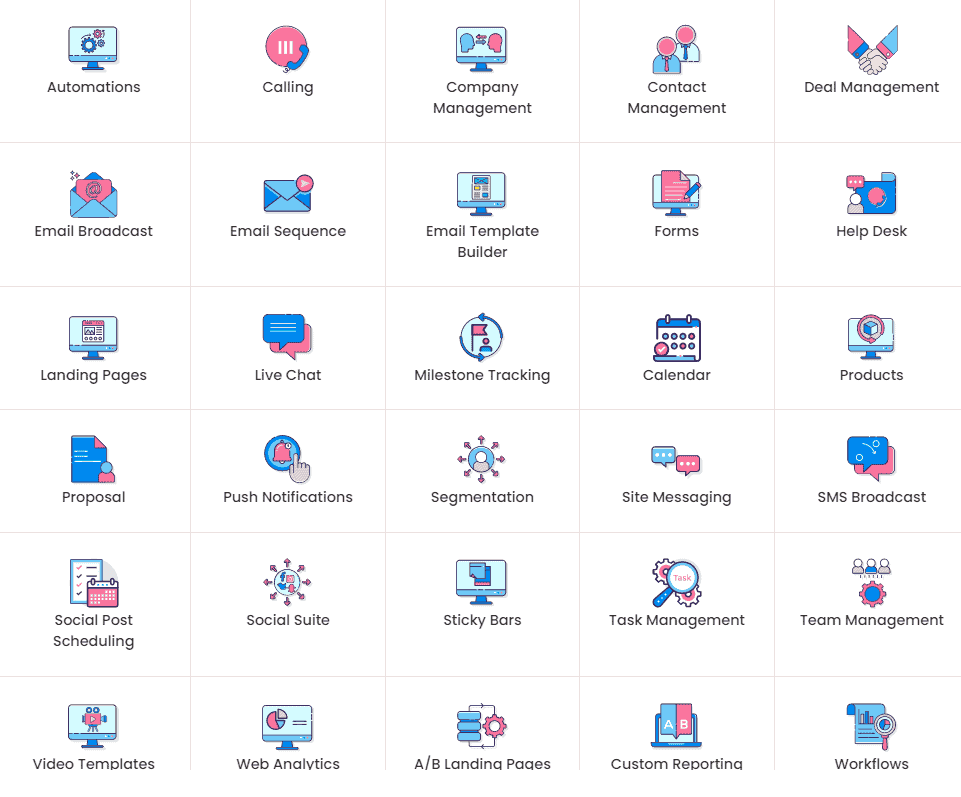 At its heart, EngageBay offers a fantastic collection of automation tools. In fact, it's so good that top influencers like Neil Patel are recommending it — check out his list of marketing automation favorites here.
You get email sequences that let you send out important emails, newsletters, timely promotions, and subscription reminders — all with very little manual effort.
Using autoresponders, you can automatically send out birthday and anniversary wishes, cart abandonment alerts, and welcome messages to new subscribers. If you'd instead send emails out to your customers once, you can take advantage of EngageBay's email broadcast tool.
EngageBay has other tools up its software 'sleeve.'
You get a visual workflow builder with an incredible set of conditionals and actions to automate manual tasks, predictive lead scoring, sales pipeline automation, and lead management and tracking. You also get a holistic view of your customer through EngageBay's 360-degree customer view.
EngageBay neatly tucks its features into four Bays: Marketing, Sales, Service, and Live Chat. Each Bay has a dashboard with reports and analysis results to help you gauge your performance from one place. You can add custom reports, too.
With EngageBay's Social Suite, you can keep track of all your social media accounts — LinkedIn, Facebook, Instagram, and Twitter — in one place.
EngageBay has a sound library of integrations: You get Stripe, Twilio, Quickbooks, DocuSign, Zapier, and dozens more. Oh, and the list keeps growing every month.
Portability: EngageBay offers full-fledged mobile applications for both Android and iOS for all plans. This makes EngageBay a fantastic SharpSpring competitor for growing businesses.
Winner: Main Features
If we have to choose a platform solely based on its features, we'd have to pick HubSpot. It's an amazing CRM software to use, with lots of advanced features.
Unfortunately, it comes with a hefty price.
That's why we recommend EngageBay for SMB. You get most of the features that HubSpot offers at a controversially low price tag! EngageBay was carefully crafted with small businesses and their marketing budget in mind.
That's why EngageBay is the best SharpSpring and HubSpot competitor.
SharpSpring vs. HubSpot vs. EngageBay: Customer Support
Read also: HubSpot vs GetResponse: A Comprehensive Review and Analysis
SharpSpring Customer Support
SharpSpring has decent customer support. You can get your queries answered through the SharpSpring community or through the various channels through the software itself.
SharpSpring's customer support is available five days a week, from 8:30 AM to 8:00 PM ET. It also offers video training through Virtual Classrooms and a knowledgeable base through the Zendesk portal.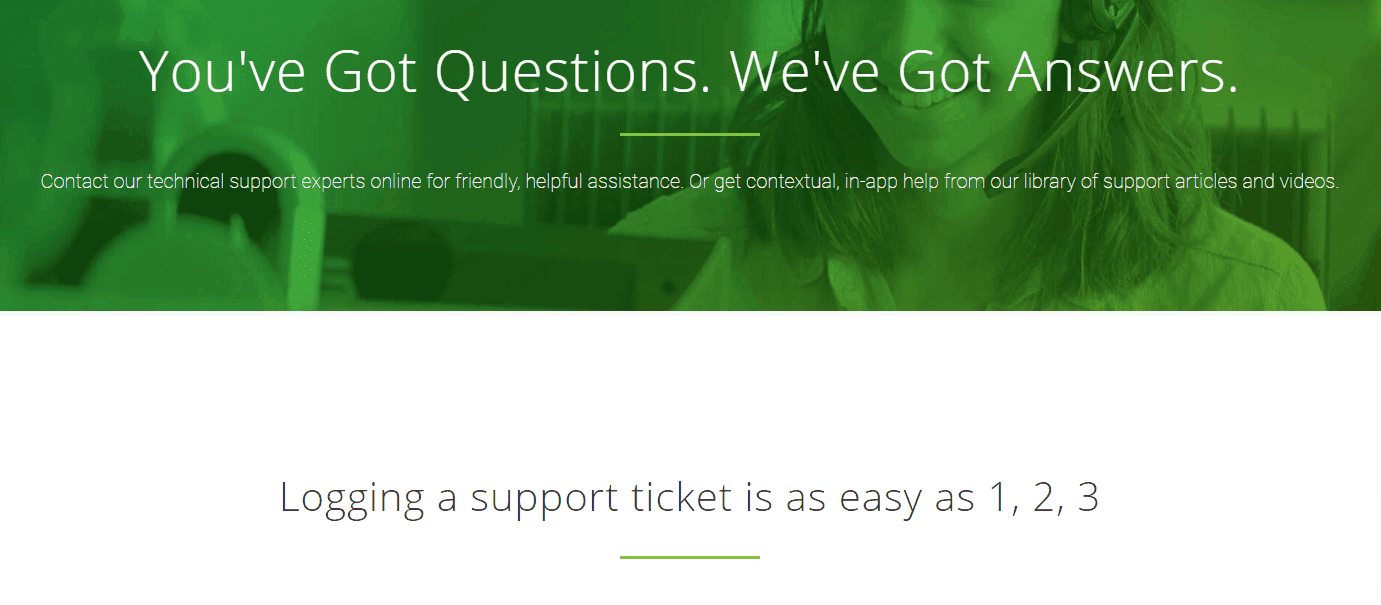 What's more, you can communicate with SharpSpring's members through the Live Chat feature. This option is not available for all plans, though.
HubSpot Customer Support
What about HubSpot's customer support?
Well, HubSpot is great here. It offers a knowledge base with how-to articles for CRM, sales, marketing, service, and detailed articles on setting up the software.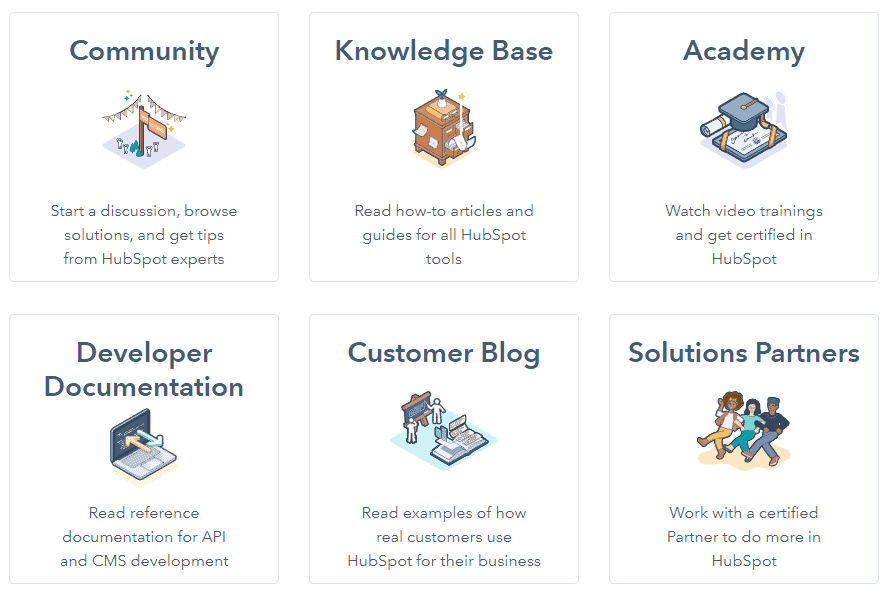 Through its community, you can discuss problems with experts and other users and arrive at solutions. HubSpot also offers advanced documentation for developers.
You can also watch videos through HubSpot's academy and get certified.
You also get access to chat and email support starting from the 'Starter plan.' However, if you need phone support, you need to be subscribed to the Professional or the Enterprise plan.
EngageBay Customer Support
EngageBay, too, doesn't hold back when it comes to customer support.
Through its website, you get a fairly detailed knowledge base that offers step-by-step solutions to all of its tools. EngageBay also has a YouTube channel with product demonstrations and even guides on CRM and automation written by experts.
You get both email and 24/5 chat support on all plans.
With the Growth plan, you get a dedicated account manager and free onboarding support. The Pro plan adds phone support to its list of customer support resources.
You can also book a 30-minute demo with our developers if you are interested in our products.
Winner: Customer Support
It's a tie here, as all three of them offer excellent customer support.
SharpSpring vs. HubSpot vs. EngageBay: Relevance
Here's where it gets tricky.
Though HubSpot's pricing is pretty low initially, it quickly shoots up as you get more contacts or if you need more features. SharpSpring's starting price in itself costs a couple hundred dollars. As your contact list grows, so does SharpSpring's pricing.
That's not the case with EngageBay.
It's designed to remain affordable even as you scale your business. This makes EngageBay the best CRM software for small and medium businesses, startups, agencies, and firms.
For larger enterprises with a humongous marketing budget that require advanced tools, HubSpot can be the perfect solution.
But if you are a small business with limited funding, EngageBay is clearly the way to go.
SharpSpring vs. HubSpot vs. EngageBay: Wrapping up
Who's the Winner?
Now that we've explored SharpSpring, HubSpot, and EngageBay, it's time to get started.
Which one will you choose?
All three of them are leading marketing, sales, and service software in the CRM market. Each of them have their own merits and drawbacks, so you have to choose a software that offers the features you need, within your budget.
That said, both HubSpot and SharpSpring operate on a sliding scale model.
The more contacts you have, the costlier the plans get. You might be tempted to choose them based on their initial pricing, but it's a trap.
Soon, the pricing will go way over your budget, and you'll be forced to migrate to a more affordable option.
That's why we recommend EngageBay for small and medium businesses.
The pricing is transparent, you get free onboarding and migration services, and even if you have 100K subscribers, you only have to pay $80 a month — and that's for the top-end Pro plan!
EngageBay is loved by more than 30,000 small and medium businesses globally, and the family is growing.
In fact, the popular software reviews platform SourceForge called EngageBay a Top Performer in its category, because their users loved it just so much. Check out the user reviews here.
What are you waiting for? Sign up for the free plan now, and see what the buzz is all about.
If you need to learn more about our product, watch the video first: