Excellent customer service can boost a company's bottom line. In other words, there is a positive correlation between customer service and business success. 
Nearly 70% of consumers would spend more money with a company that has excellent customer service.
However, when a company is on a low budget, it seems like a waste to invest money in your customer service team. There are several other functions, such as marketing and advertising of products, that top your priority list when allocating funds. 
Despite the popular belief, a small business customer service team is as important, if not more, as the other departments. 
It is the mantra to keep your customers happy. This guide will help you understand the basics of providing great service and arm you with tools and ideas that can work in your favor. 
What Is Customer Service? 
Customers need support before, during, and after buying and using your products or services to make their experience a memorable one. 
The definition of customer service is to provide support through information and assistance and building a trusting environment. In fact, customer service will become more critical in the coming years than the price or product for a consumer.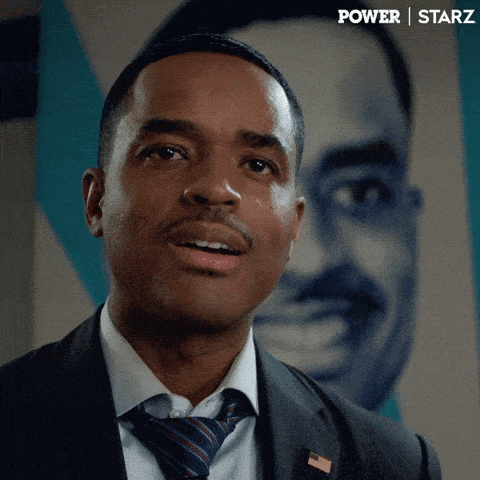 Offering excellent customer experience can help you retain your customers and grow your business. 
Today, customer service is not only about talking over the phone. It can be delivered through various other media, including online live chat, social medial, emails, and the web. 
Many companies even provide self-service support by publishing FAQs and other helpful resources on their website. 
Customer service is a great way to distinguish your small businesses from your competitors. 
What Are the Right Customer Service Tools for Your Small Business?
Help Desk or Live Chat Box
Social Media
Knowledge Management Tools
Team Communication Technology
Customer Relationship Management (CRM) System
Contrary to what most people think, providing good customer service doesn't have to cost a deal. 
There are various tools available in the market that help you connect with your customers on multiple touchpoints. In fact, many of these tools also offer a free version. 
Let's look at some of the small business customer service tools you should consider using. 
Deliver personalized one-on-one support to every customer.

Help Desk or Live Chat Box
Help desk software allows you to create tickets to handle customer complaints. Such systems help you maintain and organize all your support tickets and issues in one place. 
The help desk solution creates a service ticket for each issue and sends customers through the proper channels to resolve their problems. You can easily prioritize and track the real-time status of each ticket. 
Some of the popular live chat and help desk applications are Zendesk, EngageBay, and Freshdesk. 
Social Media 
Social media is a great platform to keep your audiences engaged. But it is no longer only about uploading pictures occasionally. 
Social media platforms serve as a customer service channel for your consumer. 
In fact, a study found that 92% of customers will call you out on social media for poor customer service. It gives everyone a public platform to ask questions and share feedback, whether positive or negative. 
That's why it's crucial to monitor and interact with customers online and try to resolve their issues at the earliest. 
Using social media monitoring tools like Sprout Social, you can easily track the mention of your brand name across multiple platforms. You can keep your reputation in check by immediately reaching out to the grieved customers. 
Knowledge Management Tools
40% of customers now prefer self-service over human contact. Self-service enables you to provide online support to your customers without any real interaction with them. 
The most common types of consumer self-service include knowledge database, online discussion forums, and frequently asked questions (FAQs). There are many knowledge management tools that can help you set up a library of FAQs for customers. 
It keeps the resource section organized by tagging and categorizing materials, making it easy for customers to navigate the site. Tools like Zoho Desk and HelpSite can help you create a self-service knowledge database that allows customers to efficiently find answers to their queries. 
Team Communication Technology
To ensure that the entire customer support team is on the same page, the team needs to have a streamlined form of communication. Using tools like Slack, Bitrix24, and more, team members can exchange messages instantly and keep themselves updated. 
Customer Relationship Management (CRM) System
Every small business makes a rookie mistake. They forget to map their customer experience across multiple channels and connect them to get a unified view of their conversations. 
A CRM acts as an essential customer service tool by connecting multiple channels into one centralized platform. From help desk applications to social media tools, you can integrate various marketing and sales solutions into a CRM. 
The system keeps track of your customer service and provides real-time reports. One good example is EngageBay. 
EngageBay is an all-in-one marketing and sales CRM that helps you track and organize all your support tickets in one place.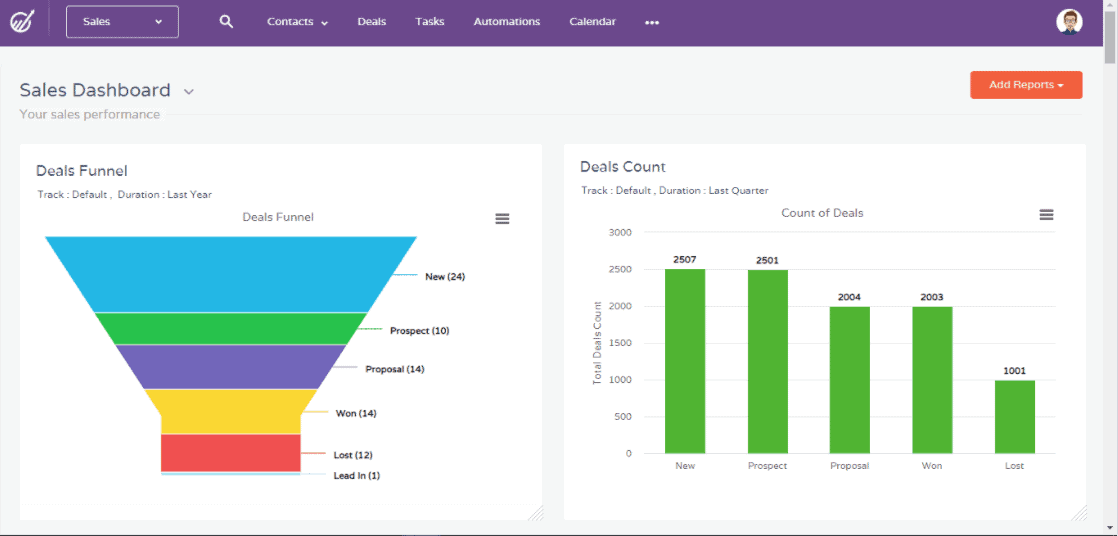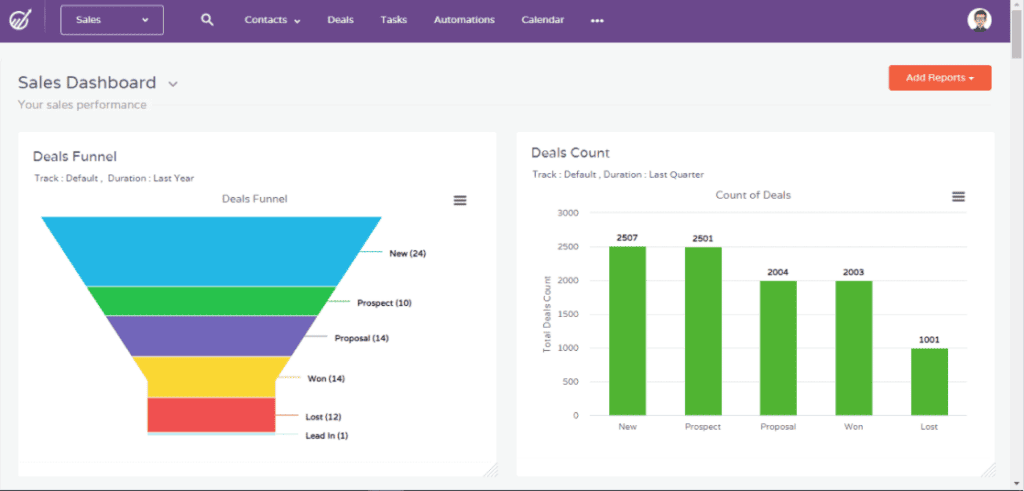 It helps you build meaningful customer relationships by allowing you to store your customers' data and create customized reports. It then analyzes patterns and trends to help you deliver an enhanced customer experience. 
How to Identify SMB Customer Service Issues?
Generate and Analyze Various Reports
Record Calls and Web Chat Transcripts
Encourage Customer Feedback
Ask Your Employees
Even though your business might be small now, you need a comprehensive view of how your customer service department is performing. It will help you know whether your customers are happy with your service or not. 
Here are a few ways to identify small business customer service issues:
1. Generate and Analyze Various Reports
With limited staff, the whole process of tracking and managing can be exhausting. 
However, when you use a CRM tool, all complaints are logged into the system. You can then generate various types of reports based on your requirements to know how your employees are handling all issues. 
The best part about CRM tools is that it enables you to generate reports in real-time. In fact, most solutions even let you create customized reports. Some of the reports to look at.
Weekly service report
You can use a weekly service report that will tell you about every open ticket at the end of the week and what steps are taken to resolve it. 
Complaints report
Every complaint should be logged into the CRM. You can then generate complaints reports to get a comprehensive view of how many complaints are registered in a week, which issues your customers are often facing, and what is being done about the complaint.
Answer as many tickets as you want from one simple interface.

2. Record Calls and Web Chat Transcripts
Recording and listening to your agents' calls will help you better understand how your agents are performing. As a business owner, you will get to know if your employees are being professional and adhering to all the shared guidelines. 
In case your customers sound dissatisfied, you can take the necessary measures to rectify it on an urgent basis. 
Besides, reading web chat transcripts will tell you if your agents are responding in the right manner. This information will help you better coach and train your staff members for future interactions. 
3. Encourage Customer Feedback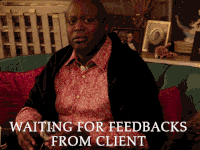 The most straightforward way to identify customer service issues is by asking your customers. Taking surveys is one of the earliest methods of collecting customer feedback, even before these online platforms existed. 
The best way to ask is by encouraging clients to leave feedback after every call. They can respond to how satisfied they were with the service they had received. 
Some businesses even ask their customers to leave comments on what made them unhappy with the interaction. 
Collecting feedback will help you dig deeper into your customer's mind and get a real picture of your customer service performance level. Besides, you will be able to identify which agents are performing efficiently and who are lacking specific skills. 
4. Ask Your Employees
No one knows your customers than your customer service team. They are your companies' direct link to customers. 
In other words, they have the facts to gauge how your customers are feeling and can help you identify a pattern that they might notice. 
You can either choose to send out a survey to your employees or have a quick conversation about customer satisfaction. Asking your employees directly for feedback is a great way to identify issues and find solutions. 
Customer Service Tips for Small Businesses
Build Good Relationship With Your Customers
Make a Decision
Talent Management
Adopt Customer Service Software for Small Business
Learn to Apologize
Customer Service Training
As a small business owner, the customer service you provide can either make or break your business. 
So what is it that will help you offer exceptional service to your customers? Here are a few customer service tips that will help you stand out and grow your small business. 
1. Build Good Relationship With Your Customers
Your client base is essentially lower than a Fortune 500 company. As a small business owner, you can make the most of these by offering a personalized customer experience. 
While they might be fine with the fact that they are just another customer for a big corporation house, they expect you to not only know their name but their personal interests too.  
Regularly reach out to your customers, get to know them by their name, and remember their preferences to make their whole shopping experience a memorable one. 
If you make them feel valued, they are more likely to recommend your brand to other consumers. 
2. Make a Decision
You can't have the best customer service unless you decide whether you are going to be a customer-centric business. 
Being a customer-centric business means putting customers at the heart of every decision. Your main business focus should be to provide a positive customer experience in order to gain a competitive advantage. 
It will primarily affect how you schedule your time, how you select your new employees, and how you refine your processes. 
Customer-centricity helps you build the trust and loyalty of your customers. 
3. Talent Management
Regardless of the size of the business, people are the lifeblood of customer service. 
However, small businesses usually tend to have a small team of about three to five people. These people aren't just responsible for customer service, but they wear different hats and perform various tasks simultaneously. 
While hiring your employees, you need to be sure that you are hiring people with great communication skills. They need to be flexible enough to adapt to sudden changes and understand customers' needs. 
Good customer service can make all the difference for your business in a positive way. 
4. Adopt Customer Service Software for Small Business
Take the customer service advantages that large businesses have as well, i.e., using technology and better processes in particular. 
When your employees are handling multiple platforms at once, having customer support system software can help them organize their workflow and complete their tasks on-time. 
Being small shouldn't be an excuse for being slow, unorganized, or having a clunky and slow website on mobile. 
5. Learn to Apologize
Learning to apologize to your customers can help you go a long way. 
Not only you, but you should also train your employees on how to apologize. 
No, I'm not talking about giving out fake apologies saying, 'I'm sorry you feel this way…' But instead, make sure that your apologies are real, 'I'm sorry we couldn't deliver it on time…'
When you apologize, your customers know that you and your business value them. 
6. Customer Service Training
Customer service training is necessary for every single employee. For a company to be truly customer-centric, an employee needs to understand how vital customer service is. 
They need to understand how service fits into the culture and what role they play in it. 
For this to happen, they need to undergo training. Nothing can beat the in-person training, but with today's technology advancement, you can also supplement it with video/digital training. 
Once you learn how to deliver excellent customer service, your business will have a competitive advantage that no one can take away from you. 
Wrap Up
Customer service excellence is one of the most effective ways to build and sustain your customer base. 
Every disappointed customer, especially when you are a small business, is potentially a threat, and every happy customer has the potential to provide your business with the best word-of-mouth marketing benefits.