All work and no play makes jack a very very dull boy!
Are you feeling jack-ish? Come on, we've all been there.
It is only human to feel bored from time to time, the only difference is what you do about it.
It is utterly normal to feel bored with the same mundane routine or even the same task at work.
The problem arises when you don't know what to do to get rid of boredom and keep yourself actively engaged in interesting activities. Sometimes a simple nature walk can alleviate your mood, or you might prefer playing games to stimulate your mind.
While the type of activity might vary from person to person, the basic idea is to take a break and do something different.
Bored to scour the internet? Don't you worry; we've done the 'boring' work for you.
Presenting 25 productive things to do and get rid of the evil boredom monster.
Let's go!
25 Productive Things To Do, Starting Today
"Boredom is simply the absence of an interesting perspective."

— Brandon A. Trean
True that!
When you lack perspective on where you're headed or what to do with your life, you can often find yourself bored.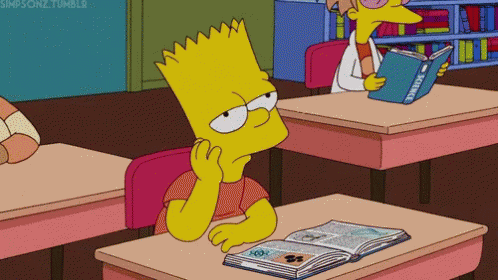 But, the more productive you are (even with small tasks), the less likely you are to find yourself bored.
To get you started, here is a list of activities you can engage in, to be more productive and less bored.
Related article: Bored at Work? 6 Ways to Make Work Exciting Again
Clean Space, Cleaner Mind
Starting with a clean slate is the way to go for a clutter-free mind and an organized space. Here are some things you could do to move in this direction.
#1. Clean out your workspace
Your office space is likely the space where you spend most of your waking time. To make sure this space remains nice, it is important to keep it clean and clutter-free. This helps you have a peaceful mind as well.
Start by clearing out your desk and see how it changes your mood at work.
Keep things you need and throw out everything else.
#2. Organize your workspace to the T
If you have OCD, now is the best time to utilize it!
Organizing your workspace the way that you prefer is a great way to ensure that it has a personalized touch, and is clean and neat for you to work on.
Keep your stationery in a specific place and your folders arranged in a neat setup so that you can find them easily when you need them.
#3. Clear out the junk
Now, this point is for your physical, mental, and online space.
Clear out any junk that you do not need in your space. Likewise, clear out any junk thoughts you might have by keeping a positive mindset and focusing on the good.
Another satisfying yet important task is to clear junk files from your email and from your computer.
Clear out your spam folder and organize your email with labels. This will help you prevent another panic attack when you open your inbox!
#4. Make a habit of cleaning up
While cleaning out everything might seem like an arduous task, it is definitely worth the effort. Make it a habit at least once a month to clean out your space and organize it, including your computer and emails, your body and your mind.
Commit to this habit and you will see how small drops make up a big ocean!
Read also: 11 of the Greatest Business People of All Time
Work, Work, Work (On Yourself!)
Self-improvement may not necessarily be learning a completely new skill or becoming a perfect human being.
Here are some effective ways to be productive and improve yourself instead of just watching more Netflix!
#5. Dream big but start small
What are your goals? Do they seem too far-fetched? One way to find out is to make a list of things to improve on and work on them step-by-step.
This could be as small as a change in one habit or following a simple routine that can boost your productivity and self-confidence.
#6. Pick up a book and start reading
Books can be a great distraction and are a good way to be productive.
The art of reading is lost in this digital world. Books offer great knowledge and valuable insight, especially if you are looking to improve yourself.
A good book can also offer inspiration and much-needed motivation for you to move toward your goals.
Most times they can be a window to get lost in another world when you are bored in your current one.
Pick up a book and start reading!
#7. Listen to a podcast
Podcasts are perfect for multitaskers. You can tune into a podcast while waiting in line, cleaning, or just about anything else.
Productive podcasts can boost your self-image and you can learn how to improve and better yourself every day.
Having a dedicated 'podcast hour' as part of your routine can be a positive, productive distraction.
#8. Hone your skills
When you are bored out of your mind, and feeling burnt out, you might not always have the energy to work on yourself. But believe it or not, working on yourself can give you the energy and self-boost you may need after a long day.
Working on your skills after your workday can be beneficial in more than one way. These skills may not necessarily be career-oriented, but they can help you build something parallel to your career that can transform you both personally and professionally.
#9. Pick up a long-lost hobby
When we are busy with our day-to-day lives, we often forget to keep up with our hobbies and skills outside of our daily routine.
A hobby can be relaxing and a good diversion from your monotonous lifestyle. Go back to an old hobby if you can't think of a new one.
Make sure you dedicate a few hours (or at least minutes) of your day to keep up with your hobby.
#10. Learn something new
When you are stuck in a routine, it can be exhausting. One way to ensure there is some 'kick' in your life is to learn something new.
Want to learn Spanish? Now might be the perfect time to do it. Vamos!
Want to learn salsa? Go for it!
Use this time to do something exciting for yourself.
Read also: Photo Credits for Dummies — A Brief Guide
Invest in Self-Care
In the daily hustle-bustle, we often forget to take care of the most important thing to us: ourselves.
When you are bored and feeling inefficient, taking steps to take care of yourself physically and mentally can help you get back into the game. Here are four ways to get better at self-care.
#11. Calm your mind with meditation
Life can be stressful sometimes. We all have moments where we feel overwhelmed with our routine and life in general.
In order to reconnect and re-energize yourself, the best thing to do is meditate or pray for a few minutes every day.
Calming your mind and practicing your breathing can help you feel efficient and productive right after a long day.
Practicing yoga is another way to ensure you relax your mind and body and get in tune with yourself to start your day.
#12. Take a self-care day every week
Make it a habit to include one self-care day every week. It could be a relaxing spa day or even a simple day of doing nothing.
Though it is habitual to feel unproductive while doing nothing, it can be quite therapeutic to just relax and have nothing to do on your long 'to-do' list.
#13. Practice journaling
Journaling is a great way to keep in touch with your feelings. It is also an important part of mental care as you jot down your feelings and know what steps to take to keep yourself in check.
A gratitude journal can also help in creating positive feelings which will contribute to your overall productivity and mood boost.
#14. Dance the boredom away!
Moving your body and being active can be physically and mentally helpful. Did you know that exercising or moving your body just for a few minutes can boost serotonin in your brain?
Keeping active is an important self-care practice that can help beat boredom as well as lethargy, not to mention the infinite diseases that come with a sedentary lifestyle.
Read also: How And When To Say 'My Sincerest Apologies'
Get Out!
Staying cooped up indoors can make anyone dull. You may not always realize it, but staying indoors can adversely affect your productivity and make you feel even more bored and flustered.
Following are some tips to help you be productive by stepping out.
#15. Take a walk or a hike
Nature walks are so underrated.
A refreshing nature walk or run can clear fogginess in your mind and leave you feeling refreshed and relaxed.
Make it a part of your routine to include at least three walks or jogs per week, preferably in the midst of untouched nature.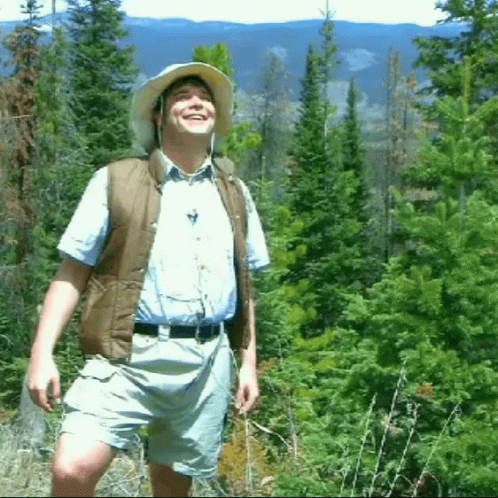 #16. Join a common interest group
One way to put yourself out there and boost your social skills is to join a common interest group to meet like-minded people.
Expanding your social circle can also help with your career as networking always leads to new opportunities.
#17. Participate in outdoor events
A lot of people organize events that are outdoors and open for anybody to join. You may have to pay a bit or volunteer to help in some activities, but it s usually rewarding.
Find some non-commercial outdoor events by looking in the local events section of your newspaper, and go join those people!
#18. Find an outdoor activity you could participate in
Volunteer to clean up your local beach or park.
Find anything that could make you go outside and stay active and make it a habit to do this activity at least once a month.
Hike a mountain to destress and feel connected to nature.
Not an 'outdoor events' kind of a person? Start by walking a steep hill amidst lush green bushes to get your adrenaline going. That's a great outdoor activity and you don't have to interact with other people!
Read also: Feeling Down? 16 Motivational Memes to Crack You Up!
Habits for your future self
We all want to improve ourselves and wish our future is way better than the present.
As the saying goes, 'the only way to predict the future is to build it'.
Small habits starting today could reflect in your future. Here are some habits that you can begin building today that your future self will be thankful for.
#19. Organize and schedule your life
It is always a good habit to plan your week in advance. Create an action plan for each week with goals, to-do lists, and relaxing sessions.
Organize this plan in the order of priority and ensure it follows through.
#20. Start small, stay consistent
Whether it is a financial goal you wish to achieve or a personal milestone, include small tasks every day in order to stay on track to achieve this target.
We all have that one thing we have been putting out for weeks, even months. This could be as simple as cleaning your car or investing in some assets. Stop delaying it further and just take that action today!
Now might be the perfect time to do these small tasks and move forward.
Read also: 11 Email Memes For Marketers — Because We Deserve to Laugh, Too!
#21. Audit your finances
When you have spare time, the best thing you could do is review your finances and keep them in check.
Though the task is tedious (we'd rather be spending the money than reviewing it!), a small investment review can go a long way, and your future self will be immensely thankful.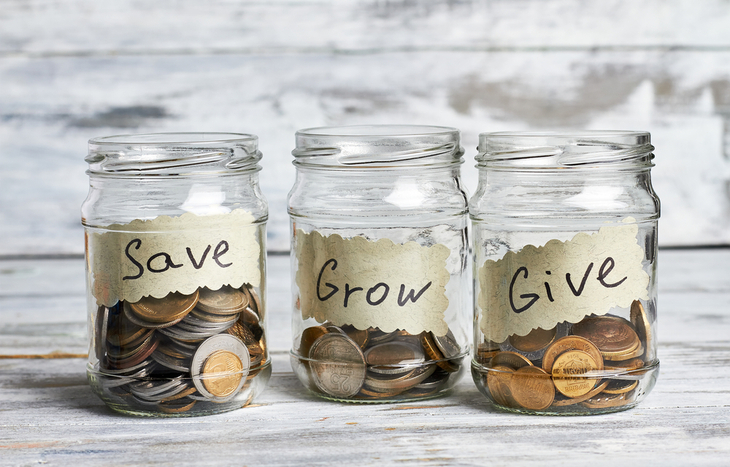 If you do not have a monthly budget, a super productive thing to do is to make one!
Use this new habit to explore saving and investing opportunities and make your future financially secure.
#22. Build a healthy routine
Health is wealth.
Right from the moment you wake up till the time you go to bed, the series of healthy habits play a major role in building a healthy life for you.
Daily morning rituals set the tone for the day, ensuring it is something holistic and positive that carries into your day.
A productive day starts with a positive attitude and of course a good night's sleep.
Small tasks like not checking your phone first thing in the morning and practicing yoga in the early morning sunlight might seem simple but can contribute greatly to your well-being and productivity.
#23. Start a new side hustle
The best way to be happy and financially secure? Transform your interests into a hobby or side hustle, and inject that into your routine.
Lost touch with something that you were good at thanks to societal demands and the daily hustle and bustle? Pick up where you left it and start practicing it as a new side hustle. Treat it like a project that will pay off in the future.
With so many avenues to make money these days, your hobby can yield monetary benefits too.
Read more: 7 Passive Income Apps to Make Extra Cash Starting Today!
#24. Envision your goals with a vision board
A vision board is a great way to realign yourself with your current and future goals.
It is not necessary to map out your vision only for a new year — a vision board can be used monthly too.
A vision board can serve as a motivation boost when you are feeling low and can help you stay inspired and productive.
👉Who doesn't like some extra cash? Discover the best passive income apps to boost your earnings in our latest article.
#25. Practice mindfulness
In these days of endless scrolling, staying mindful and present is a task in itself. Practicing mindfulness and keeping in touch with your inner self is important and can be beneficial for your mental well-being.
When we have nothing to do, we resort to social media to entertain ourselves, which is not wrong but is harmful if it is the only thing we do.
Instead, practice staying in tune with yourself by meditation or simply journaling your thoughts in your spare time.
Keep your phone aside and just be present and observe your surroundings. This mindfulness can change you!
Read also: 12 Entrepreneur Personality Traits We Should All Aim For
Wrap Up
And that covers it!
These 25 ideas should help you stay on top of your game and be productive. The most important thing to remember is to be mindful and spend your time wisely.
Utilizing your energy towards productive tasks that contribute to your overall physical and mental well-being is key to growth in life.
Start today and make your life more worthwhile every day!