Milestones are important markers in a project.
They help you identify how far along you are and how far you need to cover in a project timeline to finish a project.
Think of them as mile markers in highways that tell you how far a destination is.
Project milestones help us gauge how efficient we need to be in order to reach the final stage of a project. They help us answer the most important question of all 'how close are we to the finish line?
In this article, we are exploring the different facets of project milestones and how important are milestones to a project and business model.
Let's get this going!
What Are Project Milestones?
A milestone is a key marker that marks a significant completion of a stage or phase in a project. When a milestone is achieved it means that the project is ready for the next stage of development.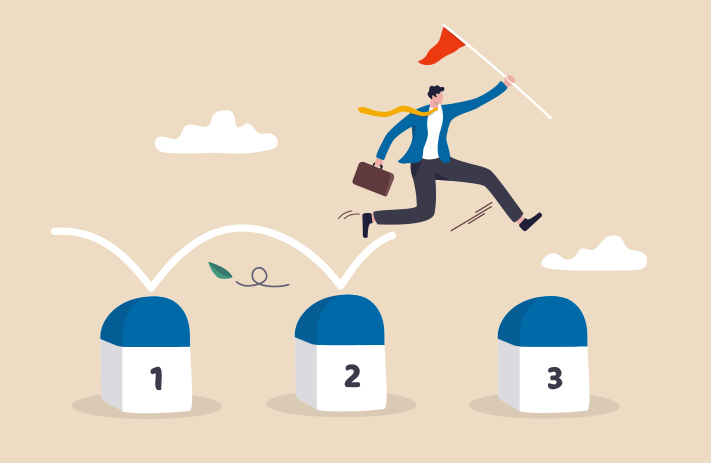 For project management, a milestone is a very powerful tool that tracks the progress of a project and helps schedule and manage tasks in advance.
In the absence of significant milestones, you are just left with tasks that are completed without proper tracking and scheduling which may not make the process efficient toward the end goal.
Read also: Business Management Software And Why You Need Them (Types, Features)
Why Do We Need Project Milestones?
While milestones are key factors in project management, are they really necessary?
Monitoring progress by tracking tasks completed can be of some help. But using milestones as essential checkpoints to see how far you have to go to achieve the end goal helps in planning everything in advance to ensure the goal is met.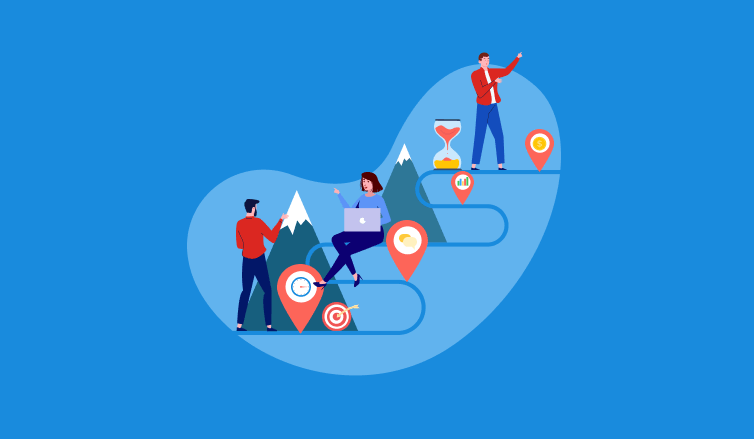 Milestones also offer significant insight into detecting problems that the team might have to face well in advance. This helps in moving along each phase of the project seamlessly without any slowdown in the development of the project.
These markers also help in managing risks in advance and ensuring they don't become bigger and help you stay on track, even if things go south.
In conclusion, milestones help in mapping the project and breaking down the different phases into key sections to help you stay on track toward the target. They are important in terms of project management and risk management and can help transition the project through each phase seamlessly.
Milestones vs Tasks vs Goals
Are milestones similar to tasks?
Aren't goals and milestones the same thing? Let us clear the air.
A task is an actionable component that forms a part of the project.
A goal is an objective that you are planning to achieve within a stipulated time frame.
A milestone is the objective you have already achieved and is not bound by a timeframe.
A goal hints at the future, a milestone cites the past, and a task refers to the present.
To make things clearer, here is an example:
Say a chocolate factory has a goal of producing 14,000 chocolates per week.
Now the task would be to produce 2,000 chocolates per day.
The milestone would be assessed after that task is completed per day.
Now if somebody ate the chocolates before the task is completed, the milestone will take further to reach.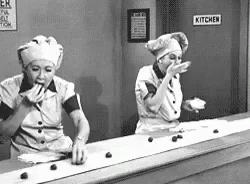 In conclusion, milestones are the tasks already completed to meet the end goal and are composed of different tasks.
They are significant points in the vast timeline of a project that indicates how far along the project is and how far you need to push to achieve the end goal.
Read also: OKR Examples That Bring Out The Best In Different Teams
Identifying and Determining Project Milestones
A milestone as covered above is a key marker in the timeline of a project.
Essentially, a milestone indicates the end of one stage and the beginning of the next.
But how do you identify and mark a project milestone?
A simple way to identify a marker is by analyzing the different phases of a project such as planning, monitoring, research, etc., and understanding what marks the beginning and end of each phase.
While the exact point at which a milestone is determined might vary from project to project and phase to phase, the important point to remember and follow through is to pertain the milestones only to the tasks related to a particular phase in the project. This makes identifying and marling milestones easier.
Related article: Top 11 Project Management Tools And Why You Need Them
Milestones and project deliverables
Milestones and project deliverables depend on each other to achieve the target. Identifying what is the project deliverables and when they need to be delivered is a key step in identifying milestones in a project timeline.
So, can milestones be set not specifically related to tasks in a project? Sometimes, yes. But most times the milestone needs to be remotely related to the tasks in a project.
Milestones are a breakdown of the project itself and the different phases in a project are traditionally broken down into different milestone markers.
In practice, sometimes milestones are a part of a bigger task within a project itself and are not necessarily the indicators of the end of the project but rather the end of a phase of a project.
In a nutshell, a milestone can lead to the completion of a project, a task, or an important event of a project.
Read also: How To Build Your Own Project Roadmap Template
Clear Picture: Project Milestone Examples
To give you a clearer picture of what milestones are, here are some examples that showcase the different types of milestones and what they signify in a project.
#1. Deadlines and deliverables
Monitoring deadlines and setting milestones as per the deliverables is one the most important milestone in a project.
Why is this milestone important? It helps identify what tasks need to be completed within the timeframe in order to achieve the end goal. Without this deadline, your project management system and timeline will be haywire and only comprised of tasks that do not have a set time.
#2. Resource and requirement review
Once you gave the project set in motion, an important milestone is reviewing the requirement and the resource allocation.
This milestone helps in gauging how much resource is needed for the successful competition of a project and helps the team plan in advance.
Understanding the requirement after each stage of the project help prevent bottleneck and other issues that may arise due to improper management of resources.
Read also: Who is a Manager? Roles and Responsibilities Defined
#3. Project kickoff
A project kickoff is an important milestone during the initial stages of a project timeline. This milestone essentially follows after the initial planning and scheduling and resource allocation.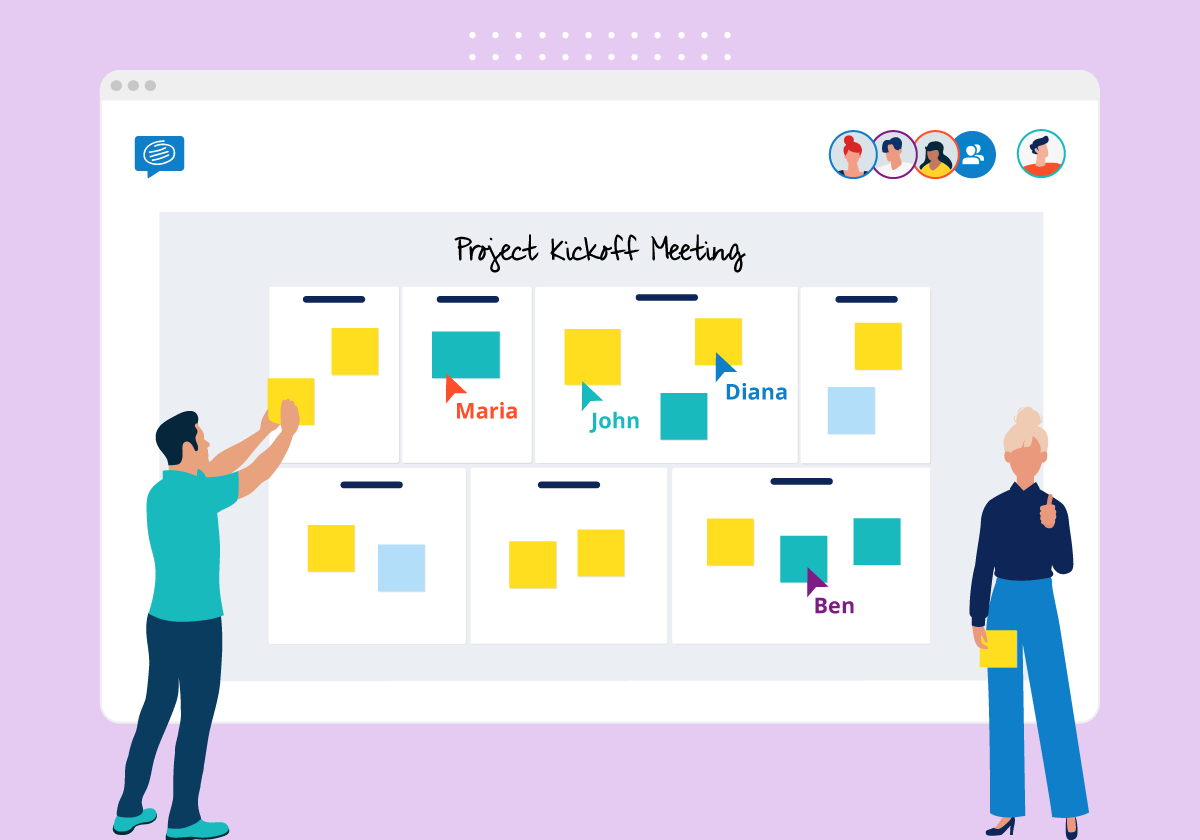 The kickoff meeting signifies the project is ready for development and is ready to move forward in full swing till the completion of the project (hopefully without any further hurdles).
Once you have achieved the kickoff milestone, generally the next biggest milestone is the project competition itself.
#4. Project completion
The final stage of a project is the successful completion and it is the milestone of celebration!
Project completion is an important milestone in the project and is the end of the project.
While there may be many small milestones that break down the project, the project completion and start are two of the most important milestones in a project and the team works towards achieving the end goal.
Read also: Top 8 Product Manager Certifications: Let's Do This
You Have Reached an Important Milestone in This Article!
Yes, you have reached the end! Yay! 😁
Now you are equipped with everything you need to know about a project milestone.
Planning in advance and identifying each project milestone is important to ensure the project is organized and structured well for the seamless transition between each phase and a milestone.
The important thing to remember in this process is to make milestones fun and celebrate every little milestone to make it more enjoyable when achieved.
Need help managing your customers? Check out EngageBay and what a wide range of software tools it has to offer.
Sign up for a free demo and test how to navigate the world of CRM and marketing today.