How often do you see a direct sales pitch being successful? Not too often.
Not many customers would want to purchase a product without doing comparison shopping. As a salesperson, your job is to sell more.
But, that won't come until you provide the customers with value. Instead of advertising your products for a price, the focus should be to persuade customers to purchase them.
That's what value-based selling does. Whether you have a B2B or a B2C customer, each one of them needs a reason to purchase your service or product.
In this blog, we will talk about Value-Based Selling and its importance, along with some actionable tips to provide value to customers.
What is Value-Based Selling?
Value-based selling is a technique that helps customers understand the value of the product or service. This is different from conventional selling, where customers are told about the benefits or features of the product or service. In other words, value-based selling is a sales approach that benefits the customer throughout the sales process.
The goal of value-based selling is to put the customer's needs first. The value can be best provided by understanding what customers want and what they are experiencing.
Value-based selling can change the customer's perspective about the product or service. By understanding the target market needs, the sales team can more efficiently identify the value-based features and benefits.
What makes this sales approach more prominent among businesses is that it helps identify the customer's unique needs. This type of sales approach has immense benefits over the direct sales pitch.
But, how does value-based selling differ from value-added selling?
Read also: How Your Business Can Grow Sales Using Persuasive Advertising
Value-Added Selling vs Value-Based Selling
Value-based selling and value-added selling are often confused by the sales reps in an organization. It won't be wrong to say that these two can be used interchangeably but are relatively different strategies.
While value-based is a holistic approach that a salesperson takes to provide value to the customers, value-added selling is a selling process that the salesperson takes to provide the customers with the right value at every stage of the sales journey.
Value-added selling is an extension of value-based selling. However, both these approaches serve the same benefits to the sales reps.
Read also: What is Social Selling? Benefits, Examples, Strategy, and Index
Benefits of Value-Based Selling
Research suggests that 87% of companies prefer value-based selling to understand the effectiveness of their sales process.
When compared to other models, value-based selling models witness a higher number of closed deals, improved upselling, and improved customer trust and loyalty.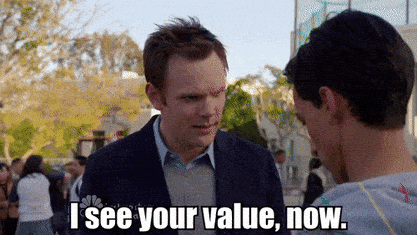 Here are the major benefits of the Value-Based selling approach that businesses can leverage:
Considers the customer's needs
Value-based selling is all about considering the needs and requirements of the customers. This approach helps sales reps understand the unique customer needs and offer customized solutions based on them.
Fosters a buyer-seller relationship
One major advantage of value selling is that it develops trust and loyalty between the buyer and its customers. In fact, value-based selling is one of the most effective methods of the customer relationship management (CRM) process.
When you address customer problems and offer a unique solution for them, the customers feel more special. When you develop a relationship with your customer, they won't hesitate to pay a price that is higher than the competitors.
Brings you higher profits
What makes the value-based selling approach preferable is that it shifts the focus from pricing to benefits.
As you engage more customers, you can use the lead scoring models to qualify the leads and then focus on these qualified leads. This way, you can boost higher profits with lower churn rates.
Read also: Cross-Selling Guide For Beginners (With Examples & Strategy)
Value-Based Selling Framework
Value-based selling framework helps achieve more sales through a series of steps.
Most commonly, the value-based selling framework revolves around the four key elements as defined below:
Understanding the USP
The first key element of value-based selling is understanding the USP of the product. What sets you apart from the competitors? What makes the product or service stand out from others?
It is crucial to understand the ways your product can impact or provide value to the customers in a unique way. Sales reps must be well-versed with the USP of the product even before pitching it to customers.
Conduct thorough research
The next element is to conduct proper research and understand your customers. Use various research methodologies and tools and take time to grasp the knowledge of how your clients function.
When combined with a thorough understanding of your offerings, you can present prospects with a thoughtful and helpful proposal.
Read also: 7 Tips For Turning Prospective Clients Into Paying Customers
Focus on teaching
After conducting research and gaining knowledge about your customers, you'll have a deeper understanding of your customers. The focus of the companies should be to provide as much value as possible to their clients.
To stand out from others, you can use substantial resources and skills instead of creating annoying follow-up emails and social media posts.
Quality over quantity
The focus should be on getting quality leads over getting more leads. With a focus on quality, value-based selling lets you close deals faster and maintain better relationships with customers.
There are various places that sales reps can focus on to improve the quality of the sales. For instance, create personalized emails or a valuable social media post that provides incredible value and improves the quality of your sales conversions.
Read also: 9 Sales Pipeline Tools for Power Sellers (Pricing, Features)
Principles of Value-Based Selling
We've seen the benefits of using the value-based selling model. So, what about its principles?
Let's have a look.
1. Listen to your customers
The goal of value-based selling is to close deals by putting customers' needs before profits. Hence, the pathway to getting success lies in understanding your target market first. There's no one-size fits all approach in any business.
Instead of selling for all, the sales team must make efforts to identify the needs of its target market and tailor the solutions that fit them. Rather than talking about the product features and solutions beforehand, a great salesperson should be a great listener.
Consider your customers as an individual. Listen to them and understand if your viewpoint matches their desires and needs.
Once you have listened to what your customer wants, focus on providing the solutions and convey the value of your offering based on those needs.
2. Do not just focus on products
Don't misunderstand the above statement that I mentioned. Products are the most important part of the customer sales cycle.
But there's more than the product features. Let's say, most customers would consider purchasing high-end luggage not just for its storage but also to reflect the glamorous lifestyle.
In the same way, the businesses that come with experience and reputation do not get purchased just for their product but also for the brand style. When a customer sees the experience alongside the end result of what they will get, the value further rises.
👉Are your sales tactics aligned with strategic selling? Learn what it really is in our insightful guide.
3. Act as a consultant, not as a salesperson
Most successful companies do not just look for a salesperson but also an educator. When a salesperson becomes an educator, they become an asset for your brand.
By providing educational resources, you are engaging your customers in materials that they want to consume. As the customers engage with you, they will leverage the benefits of the products and eventually generate value out of them.
And when it's time to purchase the product, you will have already proven the value of your solutions.
You can offer content that discusses problems and presents solutions to the target audience. Alongside, talk about the useful products and services that'll help them solve the problem. If your product is a solution, do not hesitate to show how your product and solution can ease the life of your customers.
Read also: The ONLY 8 Sales Performance Metrics That Matter
4. Bring value to conversations
By having a valuable conversation at first, the customer feels more curious to carry out the next one. The value-laden interaction with the customers improves trust, and you earn their appreciation as well.
There are a lot of things that go into providing value to your consumers. It can be a video, sales podcast, or blog post that helps prospects achieve their goals. Being mindful of your prospect's time and effort will make the interaction rewarding for both of you.
👉Revamp your sales strategy with effective lead management. Our comprehensive guide sheds light on how to win at this crucial aspect of sales.
5. Guide prospects on the buying journey
The value-based approach differs from other models in the way that it guides the prospect through the journey and helps make an informed decision.
As a salesperson, you can act as a consultant who offers ideas and strategies to ease the decision-making process.
Empower your customer management with the best practices – learn more in our expert guide!
6. Make it more personal
Irrespective of the features and benefits that your product provides, personalization largely impacts the buying decision. To build a strong relationship, you must hold a conversational, personable tone.
Remember, this is one of the most important contributing factors to value-based selling.
Here are a few points to help you offer a personalized experience for your customers:
Keep the conversation friendly:

Deliver the content to your prospect as you would deliver it to your friend. This will build rapport as the prospect will be more willing to engage with you.

Ask value-based questions:

Ask the questions that you have in mind and show how you can solve their problems. As you ask questions that relate to the prospect's problems, you will have better insights into customer desires and more value-driven solutions.
7. Use social proof and testimonials
Social proof adds another layer of value to your product. Research suggests that consumers will spend 31% more on businesses with "excellent" reviews.
Collect testimonials and gather social feedback from customers. Use the case studies or success stories from clients that got success using your product.
You can use social media, forums, and communities to gather questions and feedback from customers.
Read also: Inside vs Outside Sales – Their Pros and Cons, Structure, Tools
Value-Based Selling Examples
Various big brands and corporations leverage value-based selling in a way that customers care less about the pricing and weigh the products based on the value it provides.
Here are some of the most prominent names that specialize in value-based selling techniques:
Microsoft
Microsoft is a market leader and undoubtedly one of the best examples of value selling. The competition from Google has made them adopt more conventional strategies that provide value.
Microsoft provides guided tours and offers customized solutions based on the prospect's requirements. Prospects can even connect with the sales team at various stages and enjoy the personalization Microsoft offers.
Uber
As their headline says, 'Always the ride you want'. The line provides value and gives the company an edge over its competitors as well as the reason to ditch the hectic public transportation.
Uber's on-demand app justifies the headline they state.
EngageBay
The banner that greets you when you visit EngageBay's homepage says: 'Market better. Sell faster. Support smarter'.
This means that the customers don't need another sales or CRM platform when they have a holistic platform like EngageBay.
Above all, EngageBay boasts of two main elements that add value to the brand: user-friendliness and free plan. The CRM is less technical to set up and would help shed all the inhibitions.
Market Better, Sell Faster, and Support Smarter with EngageBay
Conclusion
Value-based selling is all about building brand value by winning the customer's trust. In the competitive landscape, the key differentiation is the one that can fetch higher profits and boost customer satisfaction rates.
By conducting the proper research, you can create resources and solve the target audience's problems using blogs, podcasts, videos, and other materials.
Do not forget to ask value-based questions from the prospects. With the right set of tools and tactics, companies can leverage this sales approach to maximize profit.
EngageBay CRM is one such tool that helps sales and marketing professionals stay connected to prospects at all stages of the sales journey. Further, it also provides easy communication with the prospects.
Try EngageBay for free and see how it can help your sales team.
👉Discover the most effective sales analysis strategies that will transform your sales performance in our detailed article! 📈