Behavioral targeting continues to be a contentious and controversial issue. How?
On the one hand, marketers and academics call it the 'holy grail' of marketing. On the other hand, civil liberties groups have raised genuine concerns over data privacy.
Whether you love it or hate it, behavioral targeting is here to stay. It doubled conversion rates for companies, according to this University of Washington study! And, its importance has only grown in the past decade.
So, I did some digging beyond the usual Google search, and wrote this article to show you how you can leverage behavioral targeting to boost your ROI and conversion rates. Spend the next few minutes reading this article to understand:
The definition of behavioral targeting and its types
The benefits of behavioral targeting for companies
Four steps to leverage behavioral targeting for your next campaign
Contextual targeting and compliance with GDPR
Examples and use cases of behavioral targeting
Let's get to the meat of the matter right away.
Behavioral Targeting: What Is It?
Let's start with the basics. How do we define behavioral targeting?
Behavioral targeting is the practice of drawing upon previous user behavior data to personalize advertisements and offers for each user or group of users.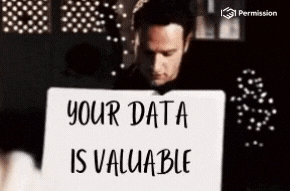 So, how does this work, exactly? Well, you can draw on a wealth of data about your contact's preferences and interests. This includes data like:
Previous search queries or keywords
Previous purchases
Number of website visits and duration
IP address and geolocation
Interaction with elements on your website
Engagement with blog content
Searches within your website
Frequently visited pages on the website
Engagement levels with the current campaign
Then, companies can begin sending targeted ads to qualified prospects based on this data.
Let's start with a small example. You're a company selling hair care products for men and women. You're launching a new marketing campaign for a serum that speeds up natural hair growth.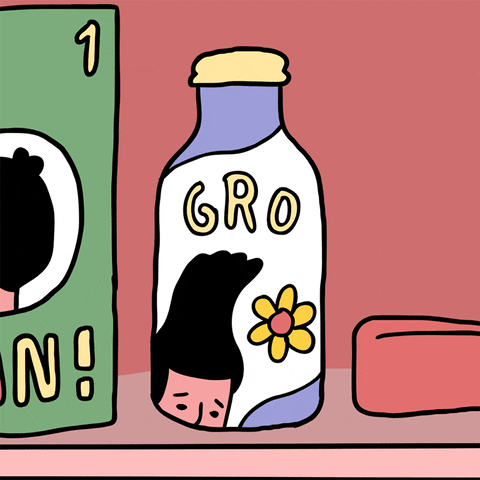 You can collect extensive data on user behavior. This could include actions like reading your blogs on hair serums, product pages browsed, and searches.
Now, you can launch a targeted marketing campaign for customers with a proven interest in hair serums. In the long run, this boosts the efficiency of your marketing campaigns.
Read also: A Comprehensive Guide To eCommerce Email Segmentation
Types of Behavioral Targeting
You'll need to be familiar with the types of behavioral targeting to leverage it properly. This improves your personalization process as well.
Onsite behavioral targeting
Onsite targeting focuses only on visitor behavior on your website and landing pages. This is important when you want to display personalized website content to different customer segments.
With onsite behavioral targeting, marketers can publish only the most relevant ads, offers, product recommendations, and discounts for each segment. This paves the way for your customers to spend more time on your website. Over time, it boosts engagement levels.
Network behavioral targeting
As the name suggests, network behavioral targeting focuses on general user behavior outside your website. In this case, the algorithm shares this data across network providers so that advertisers can deliver relevant ads and targeted messages.
The algorithm won't share your personal information like your name and email ID, of course. But, it will share device-specific information like your IP address, website cookies, mobile device data, and subscription data.
How does this work?
Let's say in the past month, you've visited many women's fashion websites and placed orders for a handbag and a women's perfume.
Using this data, the algorithm could determine that you identify as a woman. Then, an advertiser who sells products targeted at women would be able to buy this segment. They can send you targeted ads for relevant products and services.
Targeted Advertising Messages And How They Work
Importance and Benefits of Behavioral Targeting
Here's a list of the most important benefits of behavioral targeting and why it can be vital for your business.
Better conversion rates: This is a proven benefit of behavioral targeting. As you're targeting prospects who are genuinely interested in your product, this is inevitable.
Better audience engagement: Your targeted ads can help you provide only the most relevant content to each segment. This results in better audience engagement at all stages of the sales funnel.
Higher click-through rates and open rates: Whether it's email or ad landing pages, you'll be able to get better open rates and click-through rates.
Enhanced customer experience: With targeted ads and landing pages that cater to your customer's interests, you'll be able to provide a better end-to-end customer experience for your audience. They don't have to sift through the information they don't care about!
What Is Direct Marketing? Does It Work? [13 Ways To Do It]
4 Simple Steps to Master Behavioral Targeting in Ads
Follow these four simple steps to get started on your journey and enhance your conversion rates. Remember, each step will vary slightly based on the size of your business and your marketing needs.
1. Collect the right data and create user profiles
There are many ways to go wrong when you first get started with behavioral targeting. So, let's get the basics right. What kind of data should you be collecting?
There are different ways to collect data based on various sources. To collect data on user behavior, marketers often use third-party website cookies or tracking pixels that are stored in a DMP (Data Management Platform). Here are some common types of data that you can collect.
Time spent on your website
Clicked ads or CTA buttons
Frequently visited website pages
Purchases and previous transactions
A reliable Customer Relationship Management (CRM) or a marketing automation platform will make the data collection process more efficient and accurate. You can sync Google Analytics to your CRM for the best results.
Here's how email data and tracking options look on EngageBay's all-in-one platform.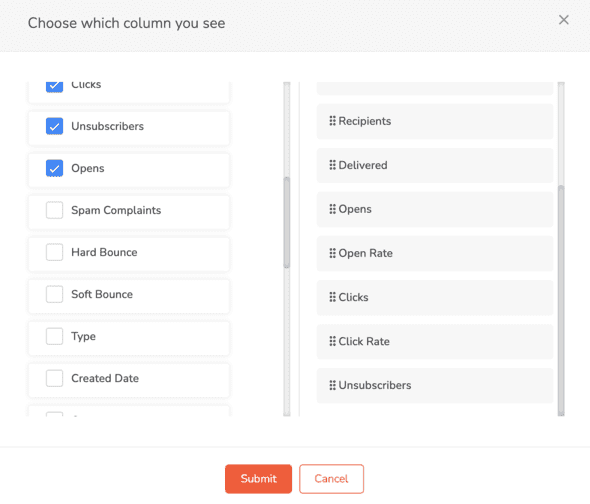 2. Focus on data segmentation and analysis
Now, you have all your data in one place. So what do we do with all this data?
The answer is behavioral segmentation. With this marketing technique, we go beyond basic information like location and gender.
Behavioral segmentation is a way of segmenting your contacts based on behavioral patterns like interest in a product category, beliefs, and underlying customer attitudes.
With this technique, you'll be able to understand better and predict how your customers would behave in any given situation.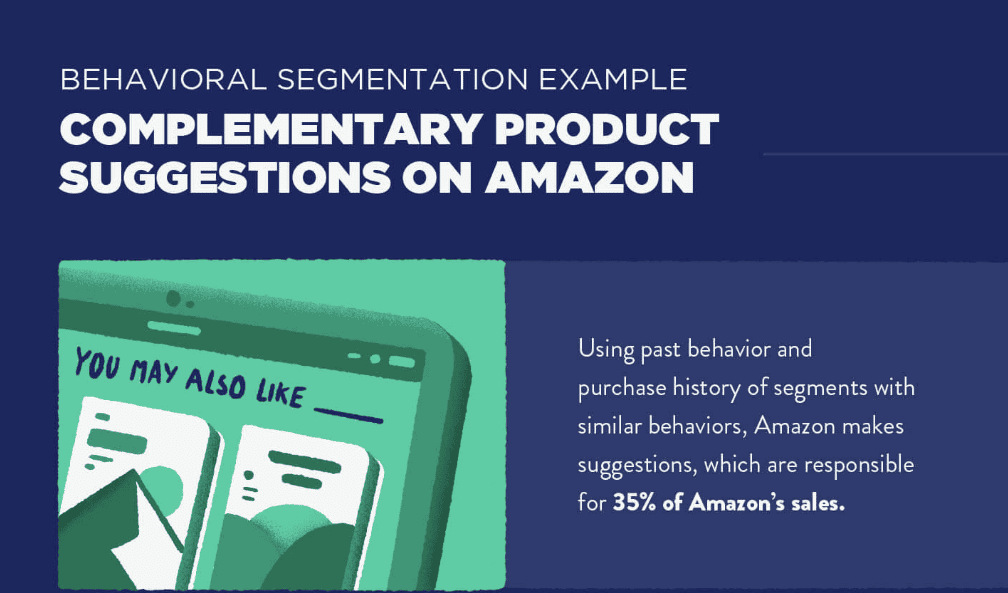 Some of the common behavioral segmentation categories preferred by marketers include:
Purchase history and habits: This segmentation draws on the user's purchase history and habits. This includes understanding aspects like the number of interactions before purchasing, frequently visited product pages, and search history.
Ocassion and timing based: This categorization is based on the timing of your contact's interactions with your website or app. How often do your contacts visit your website or app? What's the best time to send them a promotional message? This segmentation can help you with seasonal promotions too.
Customer loyalty: This segmentation is important to retain your loyal customers and get referrals. Your loyalty rewards program will be primarily aimed at this segment.
User status: This categorization is based on the customer's attitude toward your product. The user status could range from prospect, lead, first-time buyer, and finally a brand evangelist.
3. Use data insights in your marketing campaigns
Once you've sorted and segmented your data, the next step is to apply insights from your data analysis to your marketing and ad campaigns.
For example, when you segment customers based on their stage in the customer journey, you'll be able to send different targeted messages to first-time visitors and loyal customers.
This segmentation can be used across different marketing channels like social media, email, content marketing, and push notifications, to name just a few.
Using marketing automation to tailor your marketing messages is a great option. This process allows you to set up automated workflows based on user actions. This improves the accuracy and personalization of your marketing messages as well.
4. Revise and re-work strategies based on KPIs
The buck doesn't stop with merely applying behavioral segmentation tactics. As your company evolves, your customer's needs and wants evolve too.
At this stage, you'll need to start measuring important marketing KPIs. This can include conversion rates, open rates, click-through rates, and bounce rates for your targeted marketing messages.
You'll also have to regularly update your segmentation categories, especially if you're a fast-growing business. Don't shy away from making changes when the situation calls for it.
Start your targeted marketing with EngageBay
Challenges of Behavioral Targeting and GDPR Compliance
We've seen how behavioral targeting can benefit you. But, what are the challenges you might have to face?
To start with, the single biggest issue is data privacy. In an international survey, 81% of respondents said they believed it was unethical to use their data to personalize ads.
And, some people find it downright creepy, as you can see from this popular meme 😅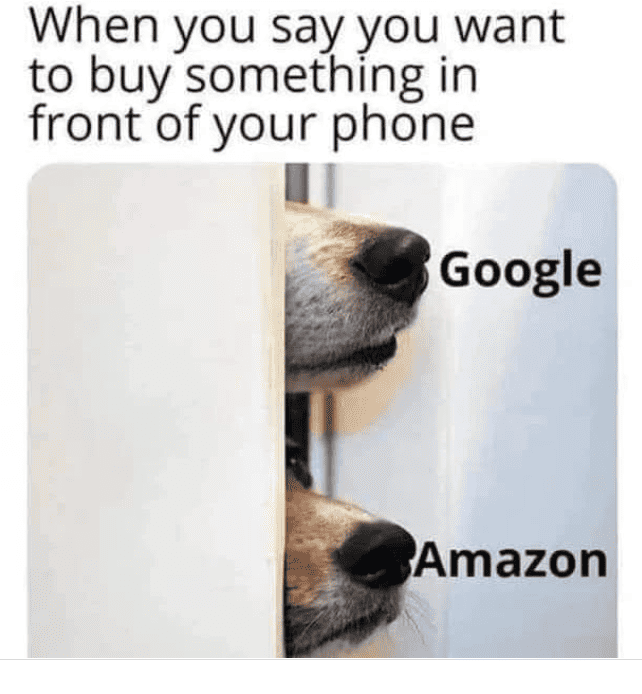 A poorly timed message can turn your customers away.
For instance, suppose a prospect walks by your physical store. At this time, you used location-based targeting to send them a promotional text message with an in-store discount.
This is going to be perceived as creepy by your customer. They may eventually lose trust in your brand if this pattern continues.
Remember, your customers don't want invasive or over-personalized messages. In a nutshell, it boils down to internet users feeling like they lack control over their data. Don't add to this feeling.
This is exactly why the EU implemented the General Data Protection Regulation (GDPR) in 2016. This law applies to all companies and bodies collecting personal data from citizens of the EU, even if they are located in the US or Canada.
Under the GDPR and ePrivacy laws, AdTech companies will have to get consent from the user before accessing their cookies and IP address data.
Many companies rely on contextual advertising to combat this privacy issue. We've all seen those contextual ads. Here's an easy example. You might be searching for a flight to Vegas on your browser. And, you might see contextual ads for hotels in Vegas on the same page.
If you're only using contextual advertising without collecting personal data, you can skip the GDPR compliance.
10 Remarkable Display Ad Examples and Why They Work
How to Start Remarketing with Behavioral Targeting
Now, what is a great strategy to bring back website visitors who haven't shown much interest in your products?
The answer is remarketing or behavioral retargeting.
With this strategy, you're not randomly publishing your ads across the internet. And, what's more? You're spending every dollar on a prospect who is already aware of your brand.
Just follow these simple steps to start remarketing today.
Identify prospects: The first step is to identify the visitors you would like to target. Look at recent website visits and bounce rates to identify potential customers who are interested in the product.
Segment your prospect list: Divide all your retargeting prospects into different segments. This could be based on their location, age, browsing history, interests, and more.
Create a remarketing strategy for all channels: You can tailor your messages for each segment and channel. Figure out the right frequency of ads. And, companies usually advertise a discount or offer with the second or third ad of the campaign.
Track results and revise: Keep track of your results and KPIs. Based on the results, you can make changes as needed and iterate the whole process.
Mid-Funnel Marketing: A Succinct Guide [Definition, Strategies]
Examples of Behavioral Marketing
Here are a couple of examples where behavioral marketing can be beneficial.
Targeted email campaigns
You can easily personalize your email content and strategies based on user behavior and history. This not only boosts your email conversion rates but also allows the user to engage with it at their pace. It's less invasive.
You can send targeted marketing emails for situations like cart abandonment, sending educational content about products, and much more.
Cross-selling and upselling products
Targeting can be quite helpful for upselling and cross-selling your products. You'll have access to data sets based on purchased items and customer interests. Then, you can sell the right complementary products to the right customers.
For example, if a customer has added shampoo to their cart, you can immediately send item suggestions for a hair conditioner or hair serum.
Proven Behavioral Targeting Examples (and Why They Were Successful)
Final Words
As you've seen, behavioral targeting is exceptionally useful for SMBs. And, it provides a better customer experience for all your prospects too. Aside from data privacy concerns, behavioral targeting is a win-win solution for everyone involved.
If you're just starting with behavioral targeting and are looking for a marketing automation and CRM solution, our team can help. Drop your queries in the comments below.