Marketing's like a race car these days, zooming ahead. Cling to the old methods, and you'll be eating dust.
Account-based marketing and marketing automation are valuable parts of the marketing ecosystem. But what's the right choice for your business? Is it one of these strategies, or could it be a mix of both?
In this blog post, we'll take a close look at account-based marketing vs marketing automation.
Understanding Account Based Marketing (ABM)
Let's talk numbers.
As per Storylane.io, 97% of marketers are singing praises about account-based marketing (ABM). That's nearly everyone's. It's the best thing since sliced bread for ROI.
On the other hand, a solid 80% of companies using marketing automation are also watching their leads grow like weeds, per Invespcro. These wake-up calls are enough to predict the picture of current standing.
Forget those old, all-in-one marketing tricks. They're as outdated as last year's fashion. Present is all about getting personal, making connections, and understanding what your audience wants.
Now, it's not about how broad of a net you throw, but rather, which net you set. This is where ABM and marketing automation come into play.
Account-based marketing (ABM) is a tactic that focuses on a subset of a market's accounts to increase sales and/or other metrics of success. Marketing messages are tailored to each account based on the account's characteristics and requirements.
Increasing productivity is the central focus of marketing automation. It takes advantage of software to track the efficacy of ads and automate repetitive processes.
In the vast ocean of marketing strategies, account-based marketing (ABM) emerges as a beacon of personalized, targeted engagement. According to Grant Grigorian, Director (PM), Engagio:
"Even though we've been talking about it for a few years now, ABM as a strategy is older than the Internet."
But what exactly is ABM? Simply put, ABM is a strategic approach that flips traditional marketing on its head. Instead of casting a broad net to capture as many leads as possible, ABM focuses on a specific group of high-value accounts.
It's like swapping a fishing net for a spear, aiming for the big fish rather than a school of small ones.
ABM is particularly effective in B2B marketing when targeting high-value accounts. It's like having a secret weapon that allows you to engage these accounts on a deeper, more personalized level. It's no wonder that 94% of B2B marketers use ABM, according to StrategicABM.
Building an effective ABM strategy
Creating a successful ABM strategy involves several key components.
Identifying and prioritizing high-value accounts: This is the first and arguably the most crucial step in an ABM strategy. It involves identifying the accounts that are most likely to deliver the highest ROI.
Creating personalized campaigns: Once the target accounts are identified, the next step is to craft campaigns that fit them like a glove, all tailored to what they want and need.
Keeping score with metrics: You wouldn't play a game without keeping score, right? The same goes for ABM. You've got to watch those numbers, like how many people are getting involved, who's buying what, and if it's all worth it in the end.
Benefits and impact of ABM
"Did you know that ABM is currently more than a third (36%) of digital marketing budgets?"

~ Tim Bollish, Market Research Manager, LinkedIn
ABM's targeted approach brings a host of benefits to the table. Let's break them down:
Higher ROI:

ABM's targeted approach often results in a higher return on investment.

97% of marketers say ABM delivers a higher ROI than other marketing strategies.
Improved customer relationships:

By focusing on specific accounts, ABM allows for more personalized engagement, fostering stronger relationships with customers.

Better sales and marketing alignment: ABM requires sales and marketing teams to work closely together, improving alignment and collaboration.
Clearer analytics: ABM provides clearer analytics because it's handy to measure the success of your marketing operations when you're focusing on specific accounts. This can lead to more precise decision-making and more successful marketing campaigns.
Shorter sales cycles:

ABM can lead to shorter sales cycles because you're engaging with decision-makers at your target accounts from the start.

Increased revenue: Because ABM is focused on high-value accounts, it can lead to increased revenue. In fact, according to ITSMA, 87% of marketers who measure the ROI say ABM outperforms every other marketing investment.
Understanding Marketing Automation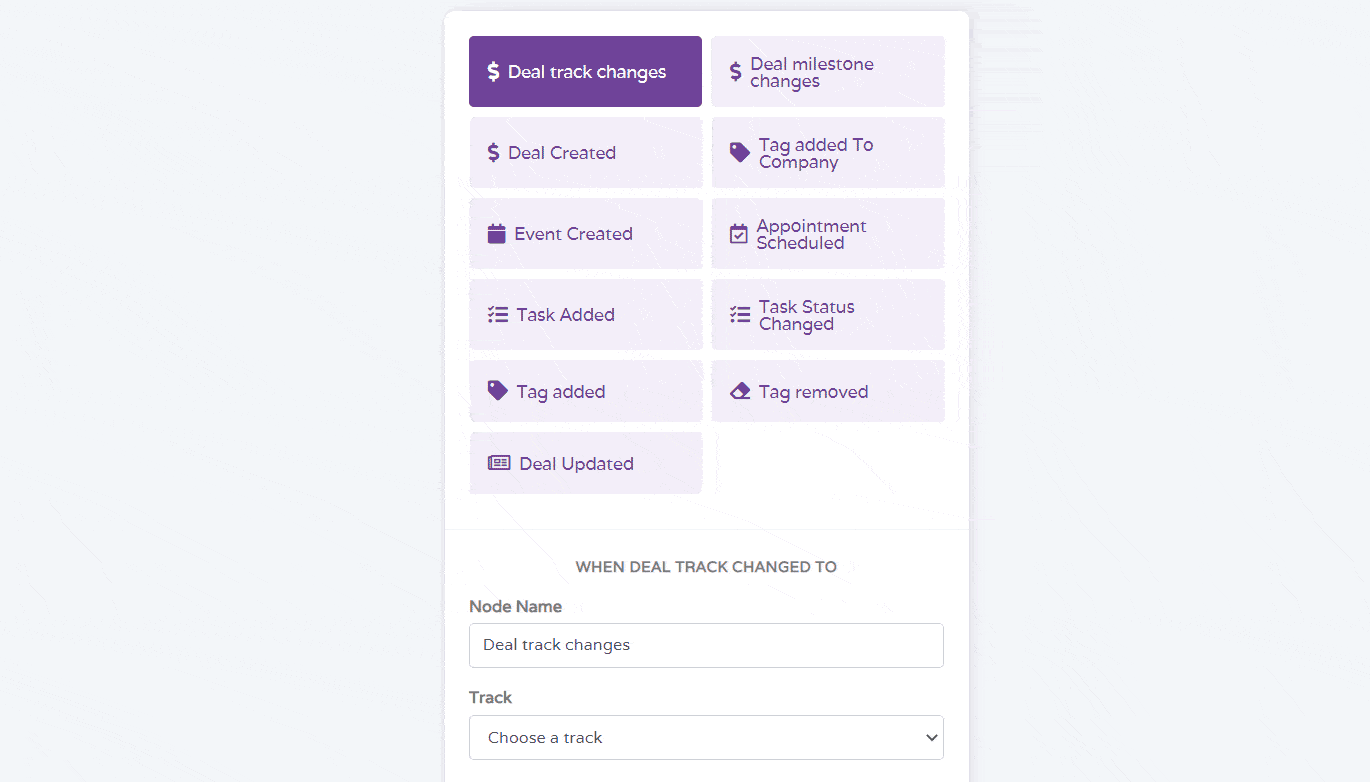 What will happen when your repetitive marketing tasks are handled automatically, freeing up your time to focus on strategy and creativity?
Okay, so you want to learn about marketing automation. Simply said, marketing automation is the practice of employing software programs to speed up and simplify routine marketing operations, including data collection, lead nurturing, and campaign evaluation.
It's like having a round-the-clock assistant who works constantly to ensure that your marketing machine keeps running. Marketing automation shines in scenarios where repetitive tasks can be automated to improve results and save time.
This includes email marketing, where automation can help send personalized emails at the right time; social media marketing, where automation can schedule posts and track engagement; and lead scoring, where automation can help identify and prioritize high-quality leads.
Benefits and impact of marketing automation
Marketing automation brings a plethora of benefits to the table. Let's break them down.
Increased efficiency:

By automating mundane tasks, marketing automation allows you to focus on what matters – strategy and creativity.

It's no wonder that 72% of the most successful companies utilize marketing automation, according to HubSpot.
Improved lead nurturing:

Marketing automation makes it easier to nurture leads, guiding them through the sales funnel with personalized content and timely follow-ups.

Better tracking and measurement:

With marketing automation, you can easily measure the outcomes of your marketing operations, providing valuable insights to inform future strategies.

The average marketing automation ROI is a whopping $5.44 per dollar spent, according to Nucleus Research.
Personalized customer communications: According to Pendalix, 49% of companies cite facilitating personalized customer communications as one of the biggest benefits of marketing automation.
Read also: The Future Of Marketing Automation: 12 Trends For 2024
An overview of marketing automation tools
There's a wide array of marketing automation tools available, each with its strengths and weaknesses.
HubSpot, with over 29% market share (Source: Statista), is the most popular marketing automation software provider. However, there are many other great tools as well. Here's a quick overview of some popular marketing automation tools:
| | | |
| --- | --- | --- |
| Tool Name | Key Features | Pricing |
| HubSpot | Comprehensive marketing suite, easy integration, excellent analytics | Starts at $800/month |
| Mailchimp | Powerful email marketing, built-in CRM, audience segmentation | Free tier available, paid plans start at $2.31/month |
| Marketo | Robust lead management, multi-channel marketing, advanced analytics | Available only on request |
| Pardot by Salesforce | Advanced B2B marketing automation, CRM integration, lead scoring and grading. | $1,250/month |
| ActiveCampaign | Email marketing, sales automation, and CRM | Starts at $49/month |
| Infusionsoft by Keap | Sales and marketing automation, CRM, email marketing, reporting and analytics | Starts at $159/month |
Read also: The 101 of Account-Based Marketing – An Exhaustive Guide
ABM vs Marketing Automation: Key Differences
In the twisty maze of marketing strategies, ABM and marketing automation are like two different poles.
While they may seem different, they are two sides of the same coin, each with its unique strengths and applications. Let's dive deeper into their key differences and similarities.
| | | |
| --- | --- | --- |
| Aspects | ABM | Marketing Automation |
| Goal | To engage specific high-value accounts with personalized campaigns | To automate repetitive tasks and streamline marketing workflows |
| Tactics | Identifying and prioritizing target accounts, creating personalized campaigns | Automating email marketing, social media posts, lead scoring, etc. |
| Ideal use cases | B2B marketing, targeting high-value accounts | Email marketing, social media marketing, lead nurturing |
| Personalization | High level of personalization tailored to each target account | Personalization based on customer behavior and segmentation |
| Data usage | Data is used to identify and prioritize high-value accounts | Data is used to track, optimize marketing efforts, and segment audiences |
| ROI | Higher ROI due to targeted approach | ROI can be high but depends on the effective use of automation tools |
| Implementation complexity | It can be complex due to the need for high-quality data and personalized campaigns. | Less complex as it involves setting up software to automate tasks |
While ABM and marketing automation have distinct goals and tactics, they can complement each other beautifully.
ABM provides the strategic framework for identifying and prioritizing the target accounts. Marketing automation, on the other hand, provides the tools to execute this strategy at scale.
It's like a machine, with ABM as the blueprint and marketing automation as the gears that keep it running. 71% of ABM marketers use marketing automation, highlighting the synergy between these two strategies.
Read also: Data-Driven Marketing Automation For Maximum Impact
Challenges of ABM
The need for top-notch data is a big stumbling block. If your data's off, targeting those high-value accounts is like shooting in the dark. And getting sales and marketing on the same page?
Easier said than done. But don't fret; with some smart planning, open talks, and the right tools, you can leap over these hurdles.
Challenges of marketing automation
Lean too hard on automation, and your marketing might start sounding like a broken record. And without a solid game plan, you could end up spinning your wheels.
But remember, automation's just a tool, not the whole playbook. Sadly, only 20% of companies are making it work for them.
Read also: What Is Buyer Intent and How To Use It to Your Advantage?
The Role of Customer Journey Mapping in ABM and Marketing Automation
Ever tried mapping out your customer's journey? It's like having a roadmap for both ABM and marketing automation. With ABM, this map can be your guide to what your target accounts need and want at every twist and turn. You can tailor your pitch to fit them like a glove.
And for marketing automation? That map can steer your whole strategy. Maybe you send a friendly hello or welcome email when someone new signs up, then keep them hooked with some well-timed follow-ups. It's all about keeping in step with what they want and need, every step of the way.
Excellent examples of ABM campaigns
Snowflake's ABM campaign

: Snowflake, a company offering cloud-based data warehousing, executed an ABM campaign that perfectly illustrates the power of a multi-channel approach. They targeted 120 specific accounts using a combination of direct mail, personalized videos, and custom landing pages. This strategic and personalized approach led to impressive results: 41 scheduled meetings, 27 opportunities, and a whopping $3.7 million in their sales pipeline.

Terminus's ABM approach

: Terminus, a B2B SaaS company, implemented an ABM campaign using a tiered approach. High-value accounts received personalized direct mail, while mid-tier accounts were targeted with digital ads. This strategy led to a 28% increase in opportunity creation. Moreover, a 35% increase in deal size was also noticed, demonstrating the effectiveness of a well-segmented and targeted ABM strategy.

Demandbase:

Demandbase cleverly harnessed ABM campaigns to boost the deal size by an impressive 75%. By focusing on specific accounts and using personalized content like case studies and whitepapers, along with targeted LinkedIn ads, they zeroed in on those most likely to become customers. As a result, they were successful in closing bigger deals and a high ROI, proving that a targeted approach can truly pay off.
Read also: Marketing Automation For Financial Advisors: Beyond the Basics
Excellent examples of marketing automation campaigns
Virtual Logistics: Virtual Logistics, a data and technology integration service provider, leveraged marketing automation to streamline their processes and improve efficiency. The result was a tenfold gain for the company, showcasing how marketing automation can significantly enhance operational efficiency and business growth.
Embla's SMS marketing: Embla, an eCommerce brand specializing in home goods, used a comprehensive SMS marketing strategy to retain customers and build trust. This led to a 76% CTR and a 60% conversion rate. This highlights the potential of marketing automation in creating highly engaging and effective customer communication channels.
Avision Young: Avision Young, a real estate advisor, dramatically increased their CRM adoption rate from 23% to 90% in just four months by consolidating sales, marketing, service, and operations into one CRM Platform. This unification led to 95% of North American revenue being tracked and streamlined their process by merging four CRMs into one, showcasing a significant success in their strategy.
Read also: Marketing Automation Use Cases & Examples [101]
ABM and Marketing Automation Similarities
Now, let us quickly go through some areas where ABM and marketing automation overlap.
Personalization
Personalization plays a crucial role in both ABM and marketing automation.
In ABM, personalized campaigns tailored to the specific needs and interests of each account can significantly improve engagement and conversion rates.
In marketing automation, personalized emails and social media posts can make your audience feel valued and understood, leading to higher engagement rates.
Data
Both ABM and marketing automation rely heavily on data-driven decision-making.
In ABM, it's all about using data to zero in on those big-ticket accounts. You figure out what they need, what's tripping them up, and then you craft marketing that's just for them. With marketing automation, data is doing something different.
It's there to take care of the routine stuff, keep tabs on how your campaigns are doing, and tweak your marketing moves to make them hit just right.
Without accurate, high-quality data, both strategies would be like ships without a compass, drifting aimlessly in the vast ocean of marketing.
Customer-centric approach
Both ABM and marketing automation are fundamentally customer-centric in their approach.
ABM focuses on understanding and addressing the specific needs of individual target accounts, while marketing automation seeks to improve the customer experience by automating repetitive tasks and personalizing content.
Read also: The Beginner's Marketing Automation Checklist [101]
ABM vs MA: Handpicking the Right Strategy for Your Business
There's no magic formula here. ABM or marketing automation? It's not as easy as picking yes or no. Imagine you're cooking up a special dish, and you need just the right blend of spices.
These two strategies, ABM and marketing automation, they've got their flavors. But what tastes right for your business? That's something only you can figure out.
Say you're a B2B company going after those big, valuable accounts. ABM could be just the ticket. But if you're tired of the same old tasks and want to make your marketing run smoother, then marketing automation might be what you need.
Factors to consider
Size and nature of your business: Running a B2B company with a handful of big clients? Slip into ABM. More of a B2C with a crowd of customers? Marketing automation might be your style.
Target audience:

Need to get personal with your audience? ABM could be the way. If you're reaching out to all sorts of people, marketing automation can help you handle that.

Marketing goals:

If you're all about nurturing those special high-value accounts, go with ABM. Want to make your marketing life easier and get rid of repetitive stuff? Marketing automation is calling your name.
The GARI framework
GARI stands for Goals, Audience, Resources, and Integration. To help you decide between ABM and marketing automation, consider the following framework:
Define your marketing goals: What are you trying to achieve? More leads? Better lead quality? Increased sales from high-value accounts? Your goals will guide your choice.
Understand your audience: Who is your ideal target persona? A small number of high-value clients? A large, diverse customer base? The nature of your audience will influence your strategy.
Evaluate your resources:

Do you have the resources to create personalized campaigns for specific accounts? Or would you benefit more from automating repetitive tasks?

Consider integration: Could you benefit from integrating ABM and marketing automation? These strategies can complement each other, creating a more efficient and effective marketing process. Wondering how to execute this integration? Read the following section.
Read also: Email Marketing Vs Marketing Automation: A Marketer's Guide
ABM and marketing automation integration
While ABM and marketing automation have their unique strengths, integrating the two can create a marketing powerhouse. ABM provides the strategic framework for identifying and prioritizing the target accounts. Marketing automation provides the tools to execute this strategy at scale.
For example, let's talk about automation tools.
Do you know those emails you need to send to your target accounts? Automation tools can help you schedule them and even personalize them. Imagine sending messages that click with each account.
Furthermore, you can even analyze what's working for your business over time. No more missed opportunities.
Read also: 20 Marketing Automation Workflows for Amazing Results
Common Mistakes and How to Dodge Them
Not getting sales and marketing on the same page: This one's a classic. Make sure both teams know what they're doing from the get-go. Clear roles, clear responsibilities.
Forgetting to personalize content:

Don't let this be you. Use what you know about your target accounts to make content that speaks to them.

Going overboard with automation: Automation's great, but too much of it? That's a recipe for campaigns that feel cold and distant. Keep that human touch.
Ignoring the numbers:

If you're not measuring your results, you're flying blind. Use your marketing automation tool to keep track of what matters.

Sticking to a stale strategy: Don't get stuck in a rut. Keep an eye on your analytics and be ready to shake things up.
Read also: Marketing Automation Best Practices For Beginners
Closing Thoughts
Marketing is a wild ride, and ABM and marketing automation are like turbo boosters. They're changing how businesses talk to customers.
Are you a B2B company going after the big fish with ABM? Or are you more about cutting the busywork with marketing automation? Either way, it's about making these strategies work for you.
And here's something to think about: A future where ABM and marketing automation are like two peas in a pod, juiced up with AI and machine learning, but always playing it cool with data privacy.
What are your thoughts on ABM and marketing automation? Drop a comment below. We're all ears. Want to read more articles like this? Check out our blog.