eCommerce makes the world go 'round. As the industry becomes more and more saturated, there is a subset of brands that lead the way, innovating what eCommerce is and continues to be.
In this guide article, we'll take a look at 10 exceptional eCommerce brands and what you can learn from them.
1. Amazon
Is there a bigger brand on the planet right now than Amazon, especially in the realm of eCommerce? We'd argue that no, there isn't!
The company has also grown to incorporate elements of artificial intelligence, digital streaming, online advertising, and cloud computing into its list of services, so Amazon has truly diversified.
Amazon could have rested on its laurels as a multi-billion-dollar company, but it didn't. Instead, Amazon has continued to expand and innovate.
The company isn't afraid to act fast yet doesn't hitch its wagon to failing trends.
Read also: The 5 Best eCommerce Platforms for Startups
2. Alfred
Los Angeles-based coffee brand Alfred has made quite a splash despite not yet reaching household name status.
Alfred has grown to include locations in Kuwait and Japan as well as the United States. The brand also has a coffee app, attractive brick-and-mortar stores, and an online shop for all your coffee needs.
Between its in-person locations and its online shop, there's a design cohesion that has really solidified and will continue to strengthen Alfred's brand.
Read also: 7 Powerful eCommerce Marketing Automation Strategies + Tools
3. Target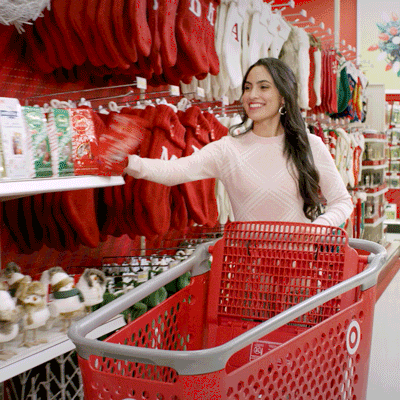 Target is one of those brands that needs no introduction. As one of the biggest retailers out there, Target has become an expert in brand positioning, building its market presence, and inventory management to always keep up with consumer demands.
It's no wonder then that the customer shopping experience is quite favorable at Target. The brand has also expanded to work with designer brands and major companies like Starbucks without alienating its audience.
As Target continues to present more and more offerings like grocery goods and a pharmacy, it will set itself up to become a one-stop shop for a consumer's many needs.
That's a good trait to emulate!
Read also: 16 Powerful Shopify Marketing Strategies To Stand Out
4. Beauty Pie
Another eCommerce brand to have on your radar is Beauty Pie, a cosmetics brand that offers subscription beauty products.
The crux of Beauty Pie's services is this: you can skip the middleman by purchasing from beauty labs. This saves the consumer money as retailers always increase the prices of goods.
Beauty Pie has built an enviable social media presence, which is essential for all eCommerce brands to do more than survive today but thrive!
Read also: BigCommerce vs Magento: Features, Pricing, and More Compared
5. Home Depot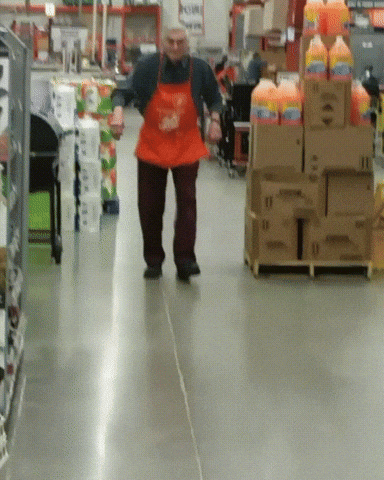 As the biggest home improvement retailer today, Home Depot has succeeded because it aspires to follow a variety of core values.
They include maintaining an entrepreneurial spirit, fostering a sense of respect, doing what's right, giving back to the community, and providing great customer service while at the same time prioritizing its own employees as well.
That's a good takeaway, as your employees are all you have. No matter the size of your eCommerce brand now, without employees, none of your goals are achieved. Take care of your team and you can achieve amazing things!
Read also: eCommerce Integration: Do You Need It?
6. Olipop
It's no secret that soft drinks aren't healthy. Olipop makes your favorite soda flavors a little bit better for you, but it's in more than its products that the brand has innovated.
This eCommerce brand gives you a taste of what you're in for when you crack open an Olipop can through its branding. It's bright, bubbly, and cheery. Olipop also has a playful tone that's perfect for a brand that sells soft drinks.
This just goes to show how very important branding is, especially brand cohesion. You don't always have to preview your eCommerce product or service the way that Olipop has, but a strong brand will resonate with customers.
14 Stunning eCommerce Landing Page Examples (With Expert Tips)
7. AT&T
As one of the biggest phone service providers out there, eCommerce company AT&T is absolutely worth talking about and paying attention to.
AT&T promotes values of equality, making a difference, and pursuing excellence at every turn. They encourage their staff to think big and live true, which is something the brand has achieved by embracing 5G technology and fiber optics.
8. Welly
First aid is essential, but it deserves to be fun too! That's where Welly comes in, a brand that makes first aid items with unique designs that kids and adults alike can't get enough of.
You don't always have to reinvent the wheel as an eCommerce brand. Sometimes taking something that everyone already needs and uses like bandages and adding a fun spin to it is enough to be impactful.
Read also: All the Basics of Omnichannel Marketing (+ Examples)
9. Rakuten
If Rakuten was just another retailer, we probably wouldn't be talking about them today, but they're a lot more than that!
Rakuten also offers cash back when you shop at more than 3,500 stores. You can join for free since Rakuten gets a commission of sales when you choose a retailer through them. They don't hog it all though, as Rakuten also gives you cash back through the commission.
Consumers will always be interested in saving money, and Rakuten makes that exceptionally easy to do. It's free and easy to sign up, and customers are rewarded for doing something they'd already do anyway: shop.
That they can get cash back inspires them to keep shopping!
Read also: 8 Best Email Marketing Software for eCommerce in 2023
10. Dossier
The last eCommerce brand we'll look at is Dossier, a perfume retailer that strives to get customers lower prices. The goal is to make perfume more readily available to everyone so it's no longer just a luxury product.
That doesn't mean you get a cheap experience through Dossier; quite the contrary! From its high-end website to its product showcases, you feel like you're buying a high-end product until you glimpse at the price tag.
Dossier takes the standard of selling perfume at high premiums and turns the idea on its head, which is why the brand has so many flocking to it.
Read also: WooCommerce vs Magento: A Complete, Unbiased Overview
Conclusion
Is yours an aspiring eCommerce brand? You can learn so much from the 10 eCommerce brands we spotlighted today.
We hope this article was a good inspiration for you.
If you're an eCommerce business owner, you may feel the need for an affordable marketing automation solution — and there aren't many!
Try EngageBay for your eCommerce store. We're newly integrated with Shopify and offer complete eCommerce marketing automation.