Are you dreaming of attracting more paying customers to your doorstep but are unable to move potential clients through the buyer's stages? Well, maybe you need a better content marketing funnel.
No, we are not saying your content is not worthy of attracting clients; it's maybe not in the correct order, structure, and place.
If you have no clue about what a content marketing funnel is and how it works in your favor to get clients, there is good news: it's not rocket science!
In this blog post, we will explore everything about content marketing funnels and how they can help companies unlock revenue growth.
What Is a Content Marketing Funnel?
A content marketing funnel is a funnel that helps companies attract potential clients through various content types. Alternatively, it helps move the lead from the awareness stage to the purchase or buying stage through content like case studies, white papers, informative articles, blog posts, etc.
Now, not all companies using content marketing funnels need to have the same goal. Content marketing funnels help achieve a wide variety of goals and not just sales. So, you might want to achieve goals such as better market penetration, improved brand recall, attracting quality leads, etc.
The main advantage of investing in a content marketing funnel as part of your marketing strategy is more visibility at an affordable, sustainable cost. Sometimes, due to certain content gaps, you lose a potential sale, lead, or whatever your business goal is. When you have a content marketing funnel in place, every stage stays optimized for fulfilling your business (revenue growth) objectives.
For example, if you have more content catering to the awareness stage than the decision stage, leads may reach the decision stage and then lose interest. You must add more bottom-of-the-funnel (BOFU) content to solve this issue.
Now, if you already are an established brand with considerable content on your website, you need to segregate and categorize your existing content into different funnel groups. On the other hand, if you do not have any content on your site, you need to understand various aspects of your business before forming marketing funnels.
But before we learn about these aspects, let's have a look at the key stages in a content marketing funnel.
Read also: 10 Content Marketing Tips To Make Your Dayq
Content Marketing Funnel Stages
Originally, there were three stages in every content marketing funnel. However, these days, companies add more stages as per their business functions and marketing decisions.
In this article, we will focus on the three main stages: TOFU (Top of the funnel), MOFU (Middle of the funnel), and BOFU (Bottom of the funnel) stage.
#1. TOFU (top of the funnel) stage: Education and awareness
TOFU (top of the funnel) stage is where you would publish content that helps build awareness. Newborn businesses that have just entered the market must focus on this stage as they need to spread awareness about the brand.
At the top funnel stage, you would want to make a positive impression on your brand and show your buyer that you're worth engaging.
If you're confused about how to craft content at the TOFU stage, then consider answering their questions, educating them about your product, and asking them a certain question via short-form content.
The best content type at this stage may vary according to the type of business you are into. However, we have gathered a few content types used by various brands to give their customers a bird's-eye view of their business. These are:
How-to guides

White papers

Infographics

Checklist

Video tutorials

Press releases
As you can tell, the purpose of TOFU content is to disseminate information and familiarize people with your brand. So, make sure you're adhering to that and not being sales-oriented.
If you wish to measure the success of your TOFU content, then using metrics such as organic traffic, referral traffic, total traffic, social media engagement, mention by influencers and celebrities, etc., proves to be the best.
All this is fine, but how does the audience find your content? Well, it's pretty simple. Organic search is the most common channel that directs the audience to your optimized content.
Apart from organic search, the next most-favorable channel is social media. Today, almost everyone is on social media, so tapping the potential here should be your topmost priority.
Read also: A Short and Sweet Guide to Content Marketing Automation
#2. MOFU (middle of the funnel) stage: Interest and consideration
MOFU (middle of the funnel) stage is the next stage in the content marketing funnel stages. Businesses focus more on developing interest and consideration in the minds of their leads at this stage. This is because they are already successful in spreading the news about their existence in the first stage.
So, it is a top-down approach.
In the middle of the funnel stage, you can find leads taking more interest in what you have to offer. They might also seek approval from their stakeholders on your product. Don't worry if you notice fewer people moving toward the middle stage; not everyone shows interest in your brand, and that's a normal part of the business.

Therefore, the middle of the funnel is called a "limited but serious leads' stage."
The top-performing content at this stage are:
How-to guides

Product descriptions

Landing pages

Webinar
Ensure you're not repeating the discovery stage content at this stage, as it can frustrate potential consumers. According to research, 71% of leads expect fresh and personalized content and get annoyed by 76% if they do not get it.
You also need to ensure that sufficient convincing materials are provided, as people's motivation varies greatly at this stage.
Read also: Content Automation Beyond ChatGPT: Top Tools And Strategies To Scale Your Marketing
#3. BOFU (bottom of the funnel) stage: Nurturing and convincing
BOFU (Bottom of the funnel) is the last stage in the content marketing funnel. Acing this stage with appropriate content can put you ahead of the competition and position your brand as superior to your competitors.
In this stage, your content should answer specific questions that have never been answered before.
Examples of such questions are "How does (specific feature/aspect) of your product work?" or "What skills do a customer need to operate the product?"
Addressing these questions will give the leads in-depth knowledge about your offering. The content that works flawlessly well to build trust at the BOFU stage is:
Success stories

Product overviews
Customer reviews are extremely important out of these three. This is because the majority of the potential customers (approximately 93%) rely on other people's experiences before finalizing their purchase decision. So, ensure you include testimonials in a video or text format on your social media handles.
Another effective channel that works amazingly at this stage is email. Sending sales-oriented emails that creatively offer immense value can lead to conversions. Organic search and advertising on different media channels are the other two effective channels.
You can use the following metrics to measure the success of your BOFU content:
Demo requests

Free trials

Conversions
Read also: 5 Reasons Content Marketing Is The Future Of Your Business
Beyond Content Marketing Funnels: The Challenges of Customer Retention
You have understood the three primary stages of content marketing funnels. But is that all? Well, the straight answer is a big NO!
The key to a successful marketing campaign is retaining clients after they subscribe to your services, or start paying for your products. So, in addition to providing value, you must always keep them engaged and supported.
Don't stress. You can do that with the help of customer retention content. Some retention content types that you can create are:
Personalized emails

Announcements

Blogs

Guides

Webinars
Read also: eCommerce Content Marketing and Why You Need It
Tips for Better Customer Retention
Want to make your retention stronger than ever? Follow these tips:
Provide informational content:

Everything you create shouldn't aim to promote your products and services; you should also create content around trending topics. Educating your customers about news and trending topics in the industry will make them trust your brand even more and eventually lead to better retention.

Adopt the divide-and-rule policy: When you segment your audience, it simplifies your work. You understand what type of content suits different audiences. You also learn to frame the content according to the needs of segmented customers. Therefore, personalizing the content for customer segments leads to repeated sales and optimal retention.
Read also: Authority Content Hacks to Give You Instant Expert Status
4 Types of Content Marketing Funnels
In addition to standardized content marketing funnels, other types of marketing funnels can help you achieve specific goals. Marketers commonly use the following types of content marketing funnels:
Digital marketing funnels –

As the name suggests, the funnels focus on the online activities of the leads and exclude any offline tactics and goals.

Conversion funnels –

Conversion funnels are the most popular type of funnels as they help in the last stage, i.e., the conversion stage. They specify the exact route through which conversions take place.

Content funnels –

These funnels map out the journey from awareness to the purchase stage. They do not focus on marketing goals and tactics entirely.

Sales funnels –

Sales funnels also outline the steps from the awareness to the purchase stage. However, they are more sales and goal centric.
You may find people using these terms interchangeably. There is, however, a slight difference between these terms. You should use them independently for the best results.
Read also: Marketing Automation Funnel Explained For Beginners
What To Do After Understanding Your Existing Content?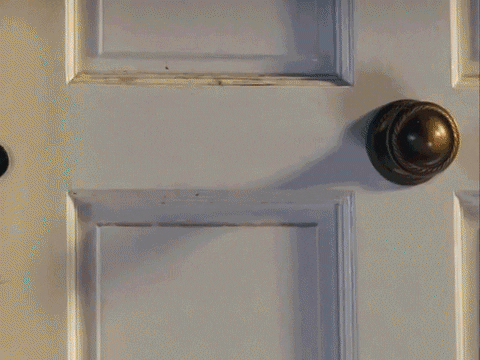 Once you have an idea about what content exists on your website, it's time to fill the content gaps. To do this, you need to recheck your goals. For example, if you want to increase the awareness of your brand, you need to focus more on the TOFU stage. Developing content like checklists, landing pages, how-to guides, etc., should be your topmost priority.
After you've identified the content gaps, it's time to use an editorial calendar to better navigate your content management efforts.
Having an editorial calendar allows you to manage your existing content assets. It shows you what's planned for the month, the targeted audience, and where the piece falls in the content marketing funnel.
Also, it helps to perform a competitive analysis of your competitor's content marketing strategies to identify opportunities for new content pieces and how to make yours more effective.
Read also: 7 Awesome B2B Content Marketing Platforms
Things You Need To Create Your Content Marketing Funnel
Though creating a content marketing funnel is not difficult, there are still a few things you need to consider before you create one that is tailored to your brand's needs. These are:

An understanding of your audience

Organizational goals and objectives

Company's mission and vision

Content marketing goals and KPIs

Competitors analysis

Niche trends
Read also: 13 Free Marketing Tools To Create Awesome, Engaging B2C Content
Conclusion: Go Big With Your Content Marketing Funnels
No matter how good your content is, it requires the right distribution approach. If you want to win at content marketing, you need to look both inwards (your goals, vision, and current performance) and outwards (audience and competitors).
Consider your current situation, goals, and audience as you move through different stages. Your business will prosper once you take care of everything simultaneously. However, you need to understand that content marketing is not an overnight success mantra; you must keep optimizing your content marketing funnel at all times to reap the maximum benefits.
Waiting for 5-6 months or more, depending on your current performance, is a must. As it's rightly said, good things take time 😉
If you have any doubts regarding content marketing or marketing in general, please drop them in the comment section below, and we will surely get back to you.