A veterinary practice benefits significantly from word-of-mouth. If your vet practice is pocket-friendly and animal-loving, then it is bound to get noticed. However, if you are new to a locality, but have state-of-the-art facilities on offer, then a great marketing strategy is a must.
Since most of your clientele is online most of the day, starting with building a proper marketing structure from here is a good idea. Target the local pet owners, design a customer-friendly website and offer freebies and discounts. Let your clientele know what your veterinary practice specializes in.
A cool website, a good social media presence, and online directory listings can help your business grow. In this blog post, we'll walk you through some cost-effective veterinary practice marketing ideas.
Read on!
Veterinary Practice Marketing Ideas For This New Age
Focus on making your website visitors stay
Your customers and their furry friends are here to stay. If your vet practice offers what they need, then they will not need to budge. An online vet practice website must be customer-friendly, offer emergency services and be ready to meet fostering demands for newborn animals.
Navigation must be easy so that customers can book an appointment or an emergency home visit quickly. If your website does not list your services clearly, then confused customers will leave without following through.
Make your website SEO game strong
Search Engine Optimization or SEO ensures that your vet practice business is at the top of the search results for customers. SEO-optimized websites have keywords that make them stick to the top of Google search results.
When local pet owners search for the 'best veterinary practice in town', your online website will come up as the first and most trustworthy option. A happy customer will then bring in more customers. Making them happy is then your job!
Read also: 13 Hospital Advertisement Ideas to Elevate Your Marketing
Get more people to subscribe to your mailing list
One of the best veterinary practice marketing ideas is to work on building your email list. Subscribers should get special discounts and offers, and priority updates about any new procedures and services.
You could also start a weekly newsletter with new information on rearing pets and well-written blogs on display. For summer, you could do with blogs such as "How to keep your furry friends cool in the summer heat?"
You will get a host of loyal customers this way.
Make your website mobile-friendly
We do not carry our laptops around with us everywhere, but we do use our mobile phones often. This means that your vet practice website must be designed for proper viewing on mobile phones.
If there is ever an emergency while your client is on the go, then they can immediately book an emergency appointment. They can also get online advice for the time being to help their furry friend.
The website must fit on mobile screens
All buttons must function on mobile devices as well
All products and services must be easily available on the mobile
An app is always preferable!
Read also: Say Aaah … 11 Jaw-dropping Dental Marketing Ideas
Include a live chat feature
A live chat feature is essential for all websites nowadays. This feature enables you to stay connected to all the visitors on your website. If any visitor is new, then they can get rid of all their confusion by asking questions via the live chat.
This will increase footfall and lead to complete online transactions on your website.
Collect information using fun quizzes
Quizzes are a marvelous way to connect with potential customers. Quizzes help you gather information from customers. All this data can then be used to create personalized lists of goods and services for the clientele.
Say, you create a quiz based on the best tick-care medicines for pets. Customers will get proper information regarding the best products available at your clinic.
Buzzfeed has a fun animal quiz that you could use for inspiration.

Read also: 11 Effective Healthcare Marketing Ideas
Add pop-up offers
Pop-up offers appear on the website while a customer is browsing. These include discounts and promotions and can also be customized to include reminders for your pet's next vaccination.
These can give your clients an idea of how responsible your vet clinic is. They will also be aware of the ongoing offers and if they need anything.
Personalize discounts for customer wishlist
Both new and loyal customers need to feel special. To do so, include personalized discount coupons on products or services that they have kept on their wishlist.
This will ensure that plenty of items from the wishlist will get moved into the cart and ultimately get bought.
Read also: 15 Gym Marketing Ideas to Pump Up Your Client Base
Send product recommendation lists based on abandoned cart items
Cart items sometimes stay fixed inside the cart. What you need to do is get them moving and purchased. Product recommendations based on your wishlist preferences will remind customers to get back to your website and order the items they want.
This marketing strategy usually works to jog client memory and clear out abandoned carts or wish lists.
Add positive customer reviews to marketing emails
Positive customer testimonials are essential to creating the perfect concoction of trust and effectiveness for your website. Potential clients can sign up for your newsletters or emails and get positive customer reviews.
This will help them estimate whether your vet practice is worth all the hype and flashy website.
Read also: CRM In Healthcare To Enhance Patient Satisfaction
Create videos for a better digital marketing campaign
Collaborate with Instagram influencers and other users and ask them to create video content for your clinic. This will serve your marketing strategies efficiently. You will get user recognition, local support, and also plenty of visitors to your website.
Conducting a few charity drives for stray animals and creating videos of such endeavors can also help get more customers.
Creating videos of the services and products on offer can also be a brilliant way to help your vet practice to prosper. Put these up on your website and social media handles. Local pet owners will come to you in hordes.
What better way to display customer reviews than by user-generated content? Ask your loyal customers to click pictures or make reels of your products and share them on their social media. This is social proof of customer loyalty and generated content from happy clients.
Online marketing is effective. If aesthetically pleasing pictures of your products get displayed through social media marketing, you can easily help your business grow.
Create videos like this one from Bondi Vet to make a great impression on your clients!
Ensure a smoother online website experience
The user experience on your online store must be easy-to-navigate and hassle-free. Along with Facebook ads, Google Ads, and other shopping ads, the website has to be smooth when it runs. Include a menu button on the upper left or right-hand corner with all vet services and pet products placed under relevant sections.
For example, in the Dog category, you will get all the services that dog owners could need. Marketing tactics can also include an exclusive customer loyalty program.
Only those who are regular loyal customers will be able to access this category. They will get all the best discounts on dog services and products. Their pets could also get a free chewy toy or bone as a 'thank you for visiting us' gift.
Read also: 14 Low-Cost Local Marketing Ideas That Will Make a Big Impact
Offer a great affiliate program
An affiliate program is when you tie up with another company as a part of a marketing channel. Your main marketing strategy must be sign-ups to email campaigns and ways to get abandoned carts to the checkout process. An affiliate program with a third-party organization includes promotional activity that they perform for you.
If they manage to get footfall or new subscriptions on your platform, then you have to pay them a part of the profit. As a veterinary clinic, you could start an affiliate program with a pet food company.
They could promote your practice as the best. Meanwhile, you could offer their pet food samples as freebies to all those who sign up for your newsletters. Such marketing is mutually beneficial for all brands involved as affiliates.
Understand how to up-sell, cross-sell and down-sell
In the upselling strategy, you recommend a higher-priced product or service in place of the stuff that the customer has chosen. Such marketing displays a better (and higher priced) alternative to all your customers. Those who can afford the pricey service can choose to go for the recommendation. This will lead to fewer abandoned carts.
For example, if you want to go for a skincare treatment for your pet, then a costlier alternative would also include a free salon day for them. It will be a costlier but better treatment.
Cross-selling is a marketing idea that you can look at. Here, you recommend additions to the shopping cart. For example, if a pet owner wants to go for a daily tick checkup for their pet, then you could recommend a nail-cutting session as an add-on. This will increase the revenue of your online store.
Down-selling is a good marketing tip because sometimes clients leave shopping carts due to financial difficulties. When your abandonment emails go unanswered, you can send recommendations that cost less than the ones the customer has abandoned in their cart.
Shopping cart abandonment becomes less through this procedure. For example, if you want a procedure to be performed on your pet, then through down-selling, you will have two options to choose from. Here is where you will include the inexpensive option so the customer can pick that instead.
Read also: From Social Media to Events: 19 Proven Childcare Marketing Ideas
Create brilliant how-to videos
Videos work wonders for most businesses. This is especially true for marketing where service-oriented online websites are available.
Videos for your vet practice could include cute dog or cat videos, grooming videos, pet hygiene videos, and more.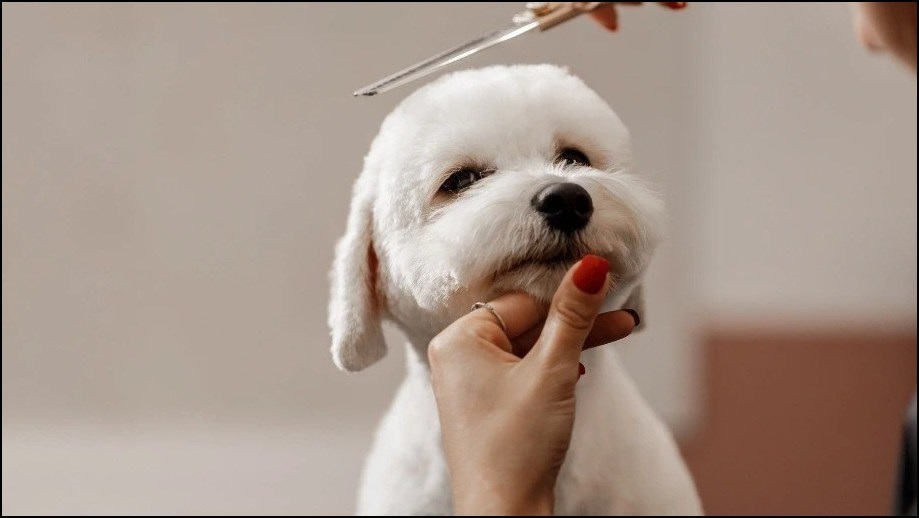 Once on your website, these videos can make a strong impression. Such videos are great as proof of your expertise and make for high-ROI digital marketing.
Grooming videos like this one by Tosa Bebe Pet can really take your marketing to the next level!
Choose sustainability
Since a vet center deals with animals, sustainability measures are a must. Recycling things and asking for proper waste disposal are important in the case of a vet practice. Such marketing campaigns increase your brand awareness and also make your brand image positive in the process.
Sustainable practices can also be turned into blogs and sent to your email list for further target audience engagement.
Read also: Proven Salon Marketing Ideas to Attract More Clients
Add limited-time deals
Vet practices often throw discounts. Your marketing should also move with the times. Include limited-time deals, discounts, coupons, and other loyalty program incentives to get more customers in the process.
As a pet clinic, these discounts and incentives should focus on the pets and the best treatment they can get.
Run pet-themed competitions
What if you could include pet contests in your digital marketing campaigns? How would those serve the purpose of growing your vet business? Remember that the first step to marketing is to engage with the customer base.
Organize online pet-themed contests where customers can compete against each other. Include leaderboards and prizes, and let your clients have fun.
As a vet business, your pet clinic website needs to maintain all digital marketing protocols to serve the following purposes:
Get potential customers to your website
Keep customers on your portal and lure them to engage with your business
Optimize your page to get customers on-the-go
Create a great abandoned cart email sequence
All these, when put together, will take your business to new heights and enable your pet clinic to serve more customers well.
To be an effective online vet platform, you will need to move forward with digital technology and serve the target audience such that Google Shopping also takes note of you.
Read also: Direct Mail Marketing Ideas Inspired By Global Brands
Wrap Up
With a well-designed website, small contests, offers, discounts, loyalty programs, and SEO optimization, your vet practice will shoot for the moon and surely land among the stars. Join hands with the community and grow your business well, both online and offline.
If you liked some of these veterinary practice marketing ideas, share this article on your socials and tag us. If you have better ideas, let us know in the comments.