Gone are the times when consumers had limited options. The modern age consumer is spoilt for choices, which has made the present markets an interesting and colorful platform to exhibit products.
As consumers and markets continue to get more and more diverse, the evolution of products is faster than ever. This has increased the pressure on marketers to keep up with the fast pace of change. Marketing isn't just a side job for a product, but a product in itself today.
Today, a brand's success doesn't only depend on the product it offers. It also depends on the use of these three basics – technology, marketing, and human behavior.  Smart marketers have taken note of this intersection and are now ready with their latest product- Conversational Marketing.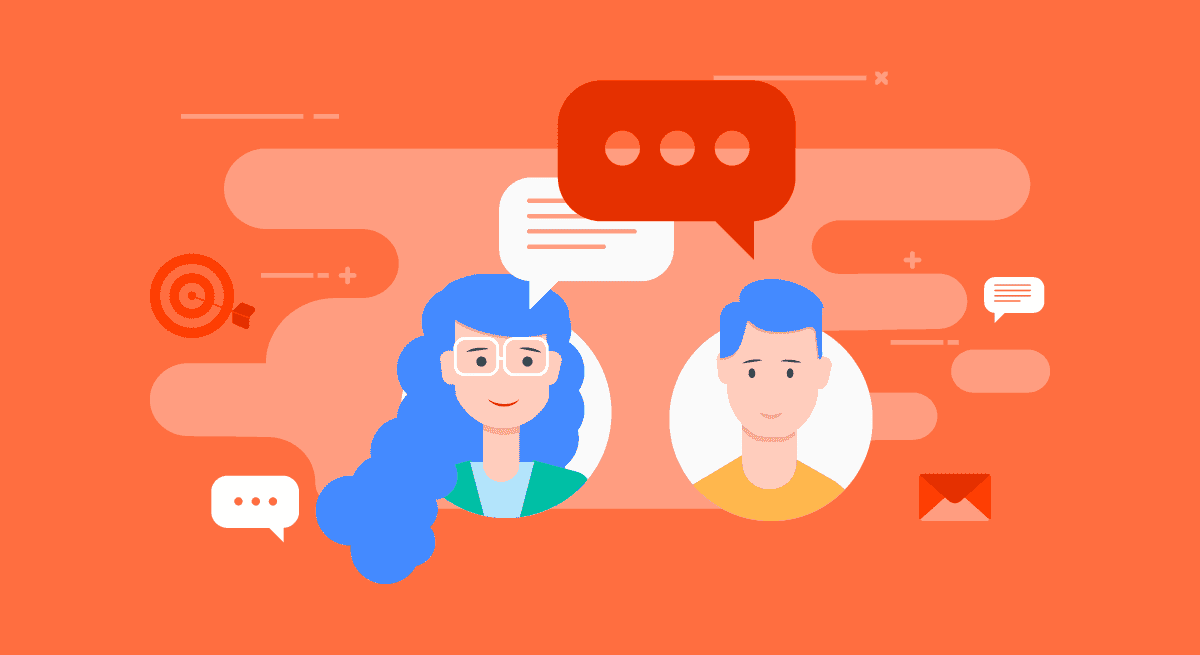 Image Courtesy: Get App
What is Conversational Marketing?
Conversational marketing is a marketing strategy through which you can acquire your customers via establishing more communication with them.  It relies upon real-time conversations to build relationship, trust and ultimately sales.
Lets further break down Conversational Marketing
Many companies use chatbots on their websites to drive their conversational marketing strategy. Chatbots are artificial intelligence computer programs that behave like real-life customer service representatives.
These bots start asking questions to you as soon as you visit the website of a marketing company.  The idea behind asking these questions is to initiate a conversation between you and the company (chatbot).
Conversational marketing is becoming increasingly popular among companies because it helps them gather valuable data in the shortest possible time.  Now companies don't have to wait for potential customers to fill up lead generation forms and send them to the former.
Main advantages of conversational marketing
As is evident, the two main advantages of conversational marketing are:
a) Acquiring valuable marketing data
b) More sales achieved in lesser time
When we compare the services of chatbots to that of human customer service representatives, chatbots are faster. Customers don't mind interacting with these chatbots. At the same time, when they get a response from these 'reps', the customers feel satisfied. With the current alterations in their tech and tone, the customer finds the communication at par with that of a real human. However, the flaws of real human communication, such as delays or inappropriate behavior, can be eliminated with well-programmed chatbots.
Remember, a satisfied customer could become a lifelong customer.
History of Chatbots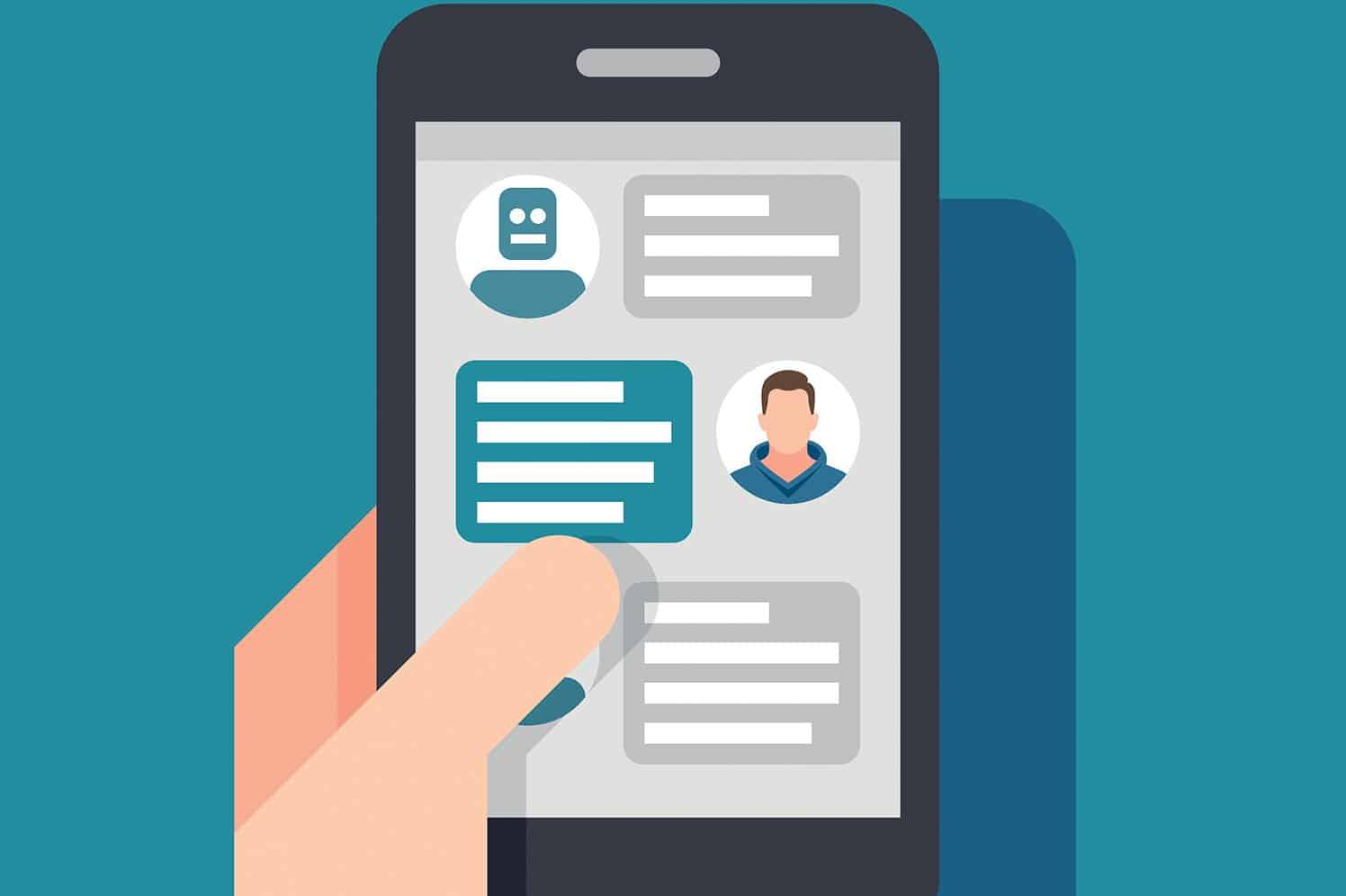 Image Courtesy: Hindawi
Before we proceed further on bots and their impact on conversational marketing, let's know a bit about the history of chatbots.
In 1950, Alan Turing first seeded the idea of a chatbot in his article, 'Computer Machinery and Intelligence'.  He asked the question, 'Can machines think?' and laid down the Turing test that could answer whether one was speaking to a human or a machine.
In 1966, Joseph Weizenbaum created Eliza, the world's first chatbot.  It fooled many people into believing that they were speaking to a real human.
Kenneth Colby in 1972 created Parry, a chatbot that could mimic paranoid schizophrenics.  This bot fooled many psychiatrists into believing they were actually speaking to a person afflicted with schizophrenia.
In 1995, A.L.I.C.E , a language processing bot was launched. It was the leading and the smartest chatbot for many years until 2001 when Smartchild was created.
The world of chatbots was completely overturned in the period 2010-2015. This was when Siri, Google Now, Cortana and Alexa were launched. These advanced tools have helped people to enjoy music, conduct internet searches and conduct their gadget operations using various voice commands.
Since then, chatbots have become integral to conversation-led marketing.
The invention of 'Conversational Marketing'
Although relationship marketing has existed in the market for several decades, chatbot-based marketing was invented by the makers of Drift. This company, in fact, coined the term 'conversational marketing'.
Drift realized that there were many chatbots in the market but none was devoted to the marketing and sales side of the business.  All these bots were communicating with the customer but that communication wasn't helping companies make sales.
Essentially, the chatbots were just speaking to customers on everything but sales. And the sales reps were frustrated that they could not convert those conversations to sales dollars.
The founders of Drift, David Cancel, and Ellias Torres realized that if they positioned their chatbots as something that helps marketing and sales, they could reinvent the market.  And this is what they did finally; reposition their offering as one that helps marketing and sales folks.
So in a way, Drift can be considered the first company that came into the conversational marketing side of the business.
We need to change the way we sell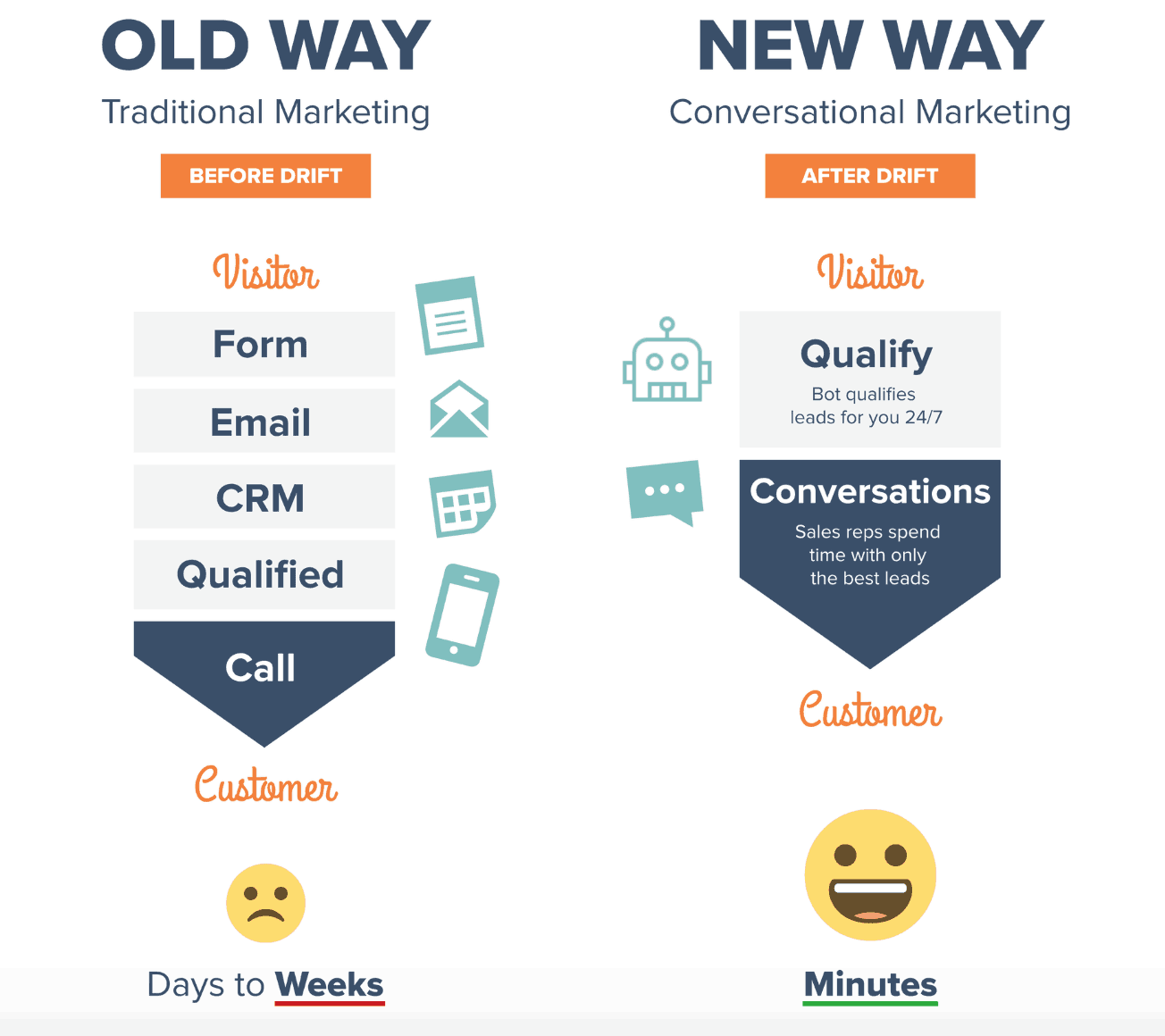 Image Courtesy: Marketing Strategy
From small scale businesses to the market dominators, sales teams across the world have been hardwired into believing that selling is all about cold calls, mailers, advertisements, and forcing customers into filling lengthy lead generation forms. However, brighter marketers have started noticing how people are changing their buying habits.
Although the main agenda of marketing is to add to the sales, marketers need to also look at how people react to their messages.
According to a recent survey by Twilio, this is what has happened in recent years:
Not more than 43% of people respond to cold calls
The open rate of e-mails has fallen down to just 20% and is still going down
Landing page conversion rate is just 2.5%
And even if someone is forced to fill up a landing form, he will be taken through an endless cycle before a conversation actually takes place.
These are horrible statistics, and it is time marketers sat down and took notice.
Conversational marketing makes things easier
Have you noticed how people enjoy chatting with each other on Facebook Messenger, WhatsApp, Telegram, etc? These real-time conversations are actually the framework of this form of marketing. Conversational marketing framework is a new way to move people through your funnel.
A conversational marketing platform is actually a new lead generation funnel that is adding value to your existing marketing strategy.  You aren't creating a new marketing structure altogether, rather helping the existing one cope up with the new world.
Steps to use conversational marketing for lead generation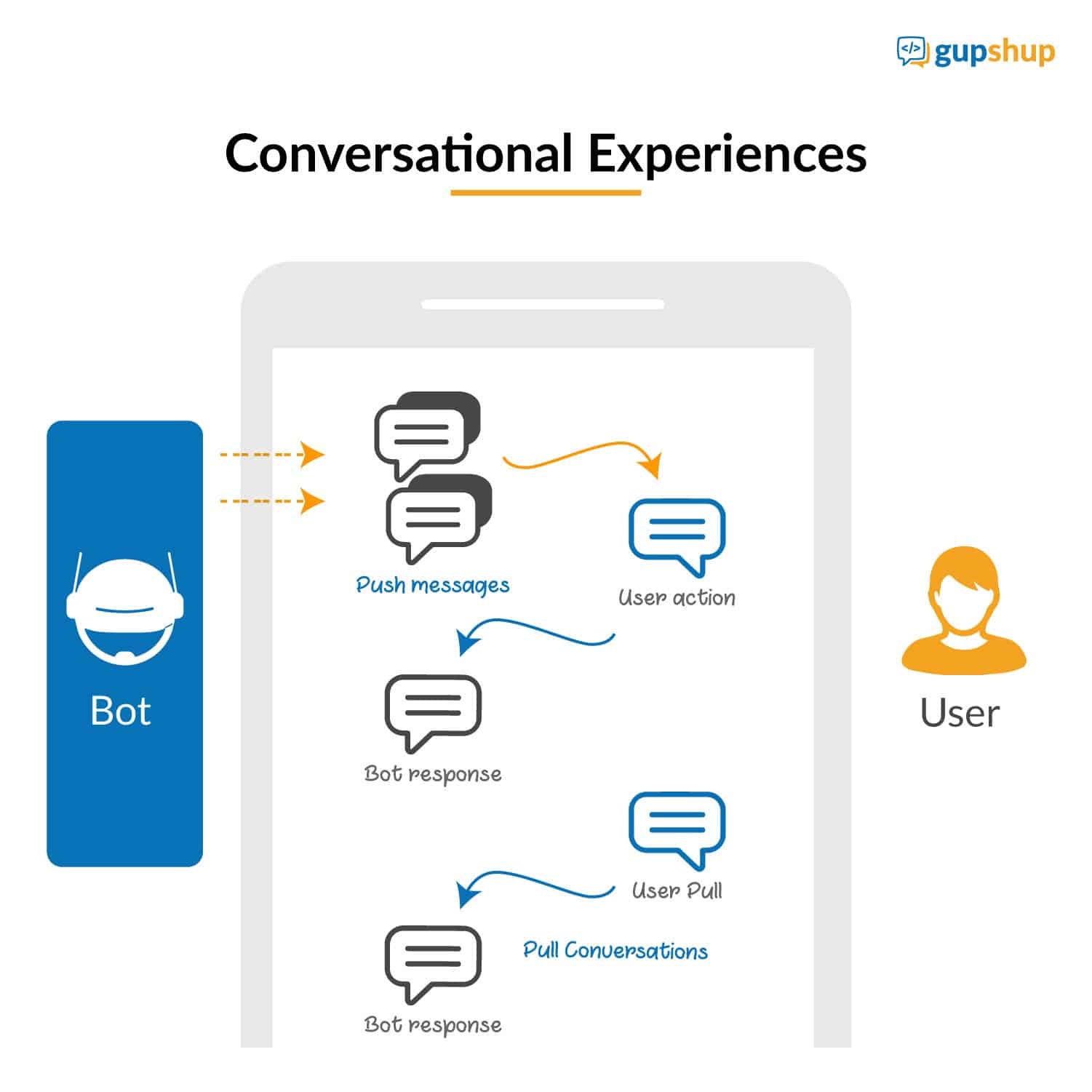 Image Courtesy: https://chatbotslife.com/conversational-marketing-bots-are-the-new-marketers-80ba4a6b1b83
Essentially, there are three legs of this innovative street-smart marketing strategy. They are Engage, Understand and Recommend.
Let's understand how each of one these three pillars works.
Engage
When a visitor lands up on your e-commerce website, don't force him to fill up your lead generation form immediately.  Yes, it's great that you have now a customer who is browsing your site, but don't push notifications to him to sign up on newsletters.
Think from his perspective.
He is coming to your online store for the first time.  At the moment, he just wants to check out all that is available there.
Perhaps, he hasn't yet made up his mind to buy anything at all. This 'customer' is kind of lost out in your online shop.
This is where your chatbot, Jane, comes into play. She initiates the conversation with a simple 'Hi'. The first question could be, 'May I help you?'  This first question could be the ice-breaker between your customer and you.
You could continue the conversation by noticing what all your customer does while he is at your web store.  There are several tools that analyze your customer's actions on the website.
Based on his behavior, you could fashion out questions that can reveal your customer's purchase intent.
It's not necessary to create specific questions for all your customers.  It makes better sense to have a standard list of queries for all your visitors.
This is how you engage with your customers and start conversational marketing.
There are several companies that make chatbots creative for this kind of marketing.  You can reach out to them for making customized bots for your marketing and sales funnels.
Understanding your customer
Traditional digital marketing says that sending e-mails to customers can get you great marketing results.  Unfortunately, this isn't true.
Let's take the example of a customer A, who fills up feedback or a request form in your e-mail and sends it back to you. For some reason, you are unable to open that response mail immediately.
Perhaps you have lost that valuable lead forever.  Any initial contact if not responded to within 5 minutes is a lost marketing opportunity.
A study in Harvard Business Review says that if you don't respond to your customer within 5 minutes, the odds of qualifying that lead decrease by 400%.
This is where your chatbots step in.
You can program your 'intelligent 'agents to frame intuitive questions without leaving it for the customers to ask first.  As soon as your visitor answers your first question, respond to them within 5 minutes via an astute and intuitive chatbot.
Many conversational marketing platforms segregate their visitors into profitable and non-profitable opportunities.  Bots can now figure out which customer might buy a product and which one won't.
Based on these decisions, you can now move on to the next step in conversation-led marketing.
Recommendation
Now you have got a fair idea of what your customer is thinking. This is the time when your bots have to make way for a human to human interaction.
Let's accept it, sales is done best by humans and not by computer programs.
Once your bots have identified your target customers, it is time your sales reps take over.  This is the whole purpose of the 'recommend' stage- convert conversations into sales.
Use your bots to distribute the right leads to right reps.  If there are many reps in a given geographical area, rotate the leads among those reps.
Your sales reps would definitely like waking up in the mornings seeing their calendars filled with promising leads, isn't it?
How can your organization benefit from conversation marketing?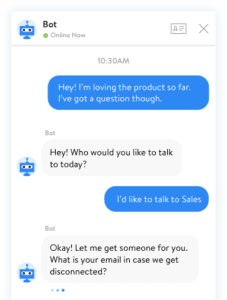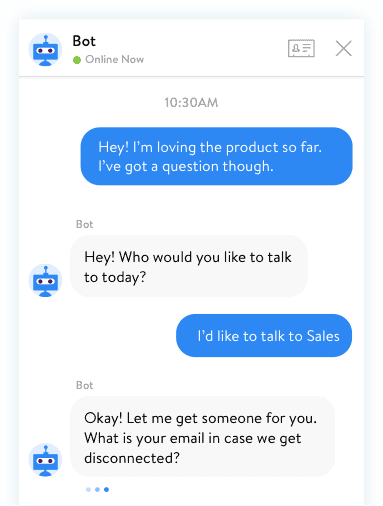 Image Courtesy: Coredna
Now that we have seen how this marketing technique works, let's look at how it can benefit you.
1. Human Experience
You create a more human experience for your website visitors. Unlike other businesses that treat their visitors as just another data, you can empathize with your customers.
Your customers no longer feel as if they are strangers in a lonely store.  At the back of their mind, they know there is someone to help them around.  A chatbot which is quick and relevant with their pre-programmed responses is more likely to keep your customer hooked and satisfied.
An article published in SmartCompany suggests that there is a high correlation between positive human experience and increased sales.
2. Know your customer
While lead forms provide you a ton of customer information, they don't give you the right context.  With conversational marketing, you get the right information in the right context. For example, someone may fill up a form indicating that they are not looking for the products you are offering. However, their demands may change at some time, and when they visit your website, they may be interested in a product.
A chatbot ready to greet them there, as and when they drop on your website, would give you real-time and context-driven results.
Context-driven information can improve your marketing and sales process a lot.
3. Better leads
Fill your sales pipeline with better leads. These are the leads that will likely convert into sales.
A 2018 study shows that 15% of Americans say they have interacted with chatbots in the last 12 months.  What makes this statistic even more interesting is that 16% own Amazon Alexa, Google Home (Smart Assistant), etc.
Clearly, if you use chatbot marketing, you are likely to drive more qualified leads.
4. Shortened sales cycle
A traditional sales cycle lasts 10 days while a CQL (Conversation Qualified Lead) cycle is incredibly short-4 days.
5. Grow your sales pipeline
There is an interesting case study of a data science company about how conversational marketing expanded its sales pipeline. Through this marketing strategy, Rapid Miner was able to grow its pipeline by a whopping 25%.
There are a few doubts that you need to remove before you implement this one-to-one marketing strategy.
You needn't replace your existing lead generation forms with your chatbots. Use this marketing strategy as a second net to your existing lead capture forms.
Like any other marketing tool, conversation-led marketing too can be measured. Many chatbot companies use dashboards that tell the following stats:
a) Number of conversations initiated
b) Number of leads generated
c) How many meetings booked and scheduled
d) Ultimately, how much sales generated through these conversations.
This way, you can track the ROI of this marketing platform and make informed business decisions.
You can even check the profiles of people who are making conversations with your chatbots. If there is a fair amount of decision-makers in your list, you can reach out to them later with your marketing messages.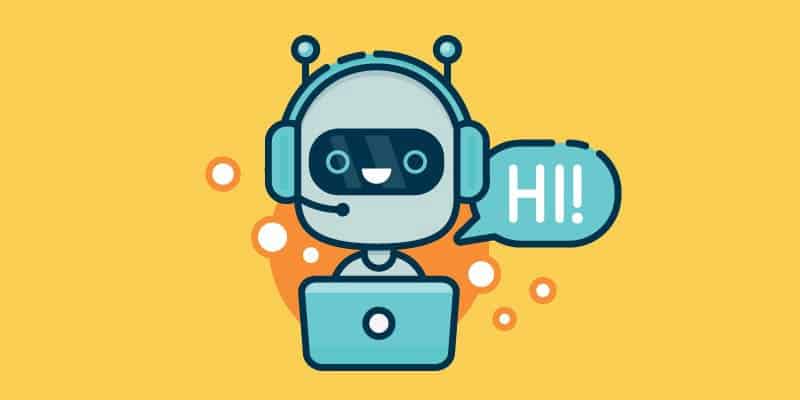 Myths about conversation marketing
1. Not generating enough traffic
If your website is not generating enough traffic, it doesn't mean this marketing isn't for you.  Every visitor to your site is a qualified customer.
Make the user experience of your visitors great by employing chatbots.  Make your website special by providing a near-human personal experience to your visitors.
2. Setting up this marketing platform takes time
It doesn't take time to set up a working chatbot marketing system on your site. Many companies just take under an hour to set up this platform. You can use a marketing automation platform like EngageBay to setup a free live chat bot.
3. Lead generation forms are still very important
They are but not to the extent you are imagining them to be.  People who buy clothes and footwear are the same who buy complex products like software.
Make things simple for all your buyers by asking them a few questions through short conversations. Ultimately, it is the human touch that matters in marketing, isn't it?
4. My small business can't afford it
This is so far from the truth.  There are umpteen conversation marketing platforms available in the market, which are inexpensive and reasonably priced.
In fact, if the price is a constraint, then as a small business, you should not continue to pump in large sums of money into expensive email campaigns.
65% of customers feel nice about themselves and the company after they solve a problem without talking to a live person. 61% feel that chatbots give faster answers.
Conversations between users and companies on Facebook Messenger have a 30% better return than retargeting.
A 2016 Twilio study showed that 9 out of 10 users would like to contact companies through messaging.
Leads that come through chatbots are 4-5 times more likely to convert into sales than through other lead gen sources.
Conclusion
To sum up, chatbots can do much more than provide customer support.  You can use these artificially intelligent computer programs to speak with visitors and convert those conversations into sales.
Conversation marketing provides great ROI, gives a human touch to your business and shortens your sales cycle significantly. Very importantly, it gives you a lot of information about your leads.