With over 600 million businesses registered across the globe, you have to wonder – what makes a business work?
As important as the product is, marketing is what makes the difference.
However, small businesses struggle to compete with the big players in marketing, given the financial constraints.
That's why there are so many digital marketing tools available today, and these can help you bring more traffic to your website and social media pages.
In this blog post, we'll tell you about the six best free marketing software that all marketers must try, especially if they own or work for a small business.
But first …
What is a Marketing Software?
Do you know that every $1 spent on email marketing can give you $42 in returns?
Research also shows that the same amount spent on conventional marketing would get only $14 in return.
These figures clearly make today's marketers prefer email marketing over other routes.
But if you were to type out every marketing campaign and later personalize it for each customer on your email campaign list, you'd exhaust too much of your capital and time.
It is much better to use marketing software.
A marketing software is any software application that helps reduce the manual labor that goes into marketing processes.
This can be email marketing like drip email campaigns or email sequences, or social media marketing like keeping track of all social media engagement and responding to comments on Facebook, Instagram and LinkedIn right away, all from one dashboard.
Digital marketing consists of:
Email marketing
Social media marketing
SEO
Landing pages
PPC advertising
Content marketing
Influencer marketing
The best marketing software can help you do all of it.
They can be a boon if you are looking at ways to maximize your social media engagement, your ROI on ads, your email click rates, and your audience response to online surveys.
Key Reasons to Use Marketing Software
#1. Do it all from one place
Marketing requires a lot of time and effort, and until now companies used a dozen tools or more for their marketing operations.
Thankfully, the market today has options that can take care of most, if not all marketing needs in one place.
A unified CRM (customer relationship management) software can help you engage with customers easily and automate a lot of routine tasks, such as sending welcome emails or responding to common queries.
#2. Cut down on marketing costs
Marketing software can help you reduce costs significantly, in at least two broad ways.
The first is by saving on overhead costs, as the software does a lot of the heavy lifting for you.
A small team can do wonders at digital marketing with a powerful marketing software while a large time depending on human intelligence alone will struggle to compete.
The second is by removing the element of human error and guesswork.
Marketing software can show you exactly where you stand in terms of sales progress, email ROI, social media engagement, and even your customer service satisfaction levels.
This way, you don't waste time and money on guessing the next steps. The software guides you in every right direction.
#3. Save hours every day
Marketing software come with automation features, which include sending email reminders, personalizing your emails and landing pages, and even A/B testing the elements of your emails and landing pages.
You can save hours every day and let the software do most of the work for you.
#4. Improve customer engagement
With tools such as Live Chat, help desk, knowledge base, customer support groups and tickets, autoresponders, and social media monitoring, marketing software can help you improve your customer engagement substantially.
Every business needs a customer engagement boost, and a powerful, integrated marketing software can help you do just that, and in very little time.
6 of the Best Free Marketing Software
There's a plethora of marketing software out there, so we've made a simple list without any rank or order for you to go through.
We've listed the key types of marketing software and one recommendation for each type, so have a look and choose your pick:
#1. Free CRM Software
A Customer Relationship Management (CRM) software is a must-have for any business today, as customer expectations continue to rise.
There are a lot of options in this space too, but most can get costly. You can usually avail a limited period trial of 14 days or a month at most, but then you'd have to pay quite a bit.
CRMs are important because they pack in key marketing features like marketing automation, sales automation, email campaigns, performance reporting, and pipeline visualization.
More importantly, a free CRM software should give you access to Live Chat, Help Desk, and Knowledge Base, so that your customers can engage with your brand easily without wasting much of their time.
More than 29,500 businesses around the world have trusted EngageBay for all these features and more.
In fact, SourceForge recently awarded EngageBay as a Top Performer in its category.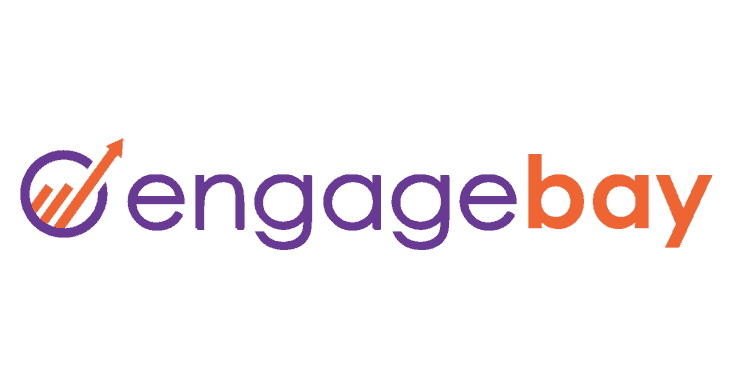 Pros
Store unlimited contacts: EngageBay is among very few CRM software that allow you to add unlimited contacts for your marketing campaigns.
Marketing automation: The software saves hours by automating repetitive and bulk tasks like sending emails, SMS, newsletters, quick responses, product offers and more to your target audience.
Live Chat: EngageBay comes with live chat support, so your customers can get their queries resolved by a bot or escalate the issue to a customer service rep.
Appointment scheduling: It also helps customers schedule demos, calls, and more, via an in-built calendar planner, where they can see all your up-to-date free slots.
Highly affordable one-stop solution for all your CRM needs.
Seamless integration with third-party tools like Zapier, Mandrill, DocuSign, Plivo, and more.
Cons
Since it is a relatively new product, it doesn't have as many third-party integrations as a large CRM brand can offer.
Cost
EngageBay offers a free-forever, all-in-one CRM software.
The free plan offers myriad features but has a limitation of 500 contacts.
Paid plans begin at $8.99 per user per month.
#2. Free Project Management Software
Project management software helps in building synergy between departments while also streamlining tasks on an individual level.
Each project gets managed on a pipeline with visual checkpoints. This not only ensures transparency and better productivity, but helps keep everyone on the same page.
If you need a free marketing tool that can help in effective project management, we recommend ProofHub.
ProofHub is a premium software that helps team leaders assign tasks, manage their colleagues and clients, and get a 360-degree view of all business activities.

Pros
Easy to use mobile app
Affordable software, no per-user fee
Useful in proofing with markup tools and simple layout
Offers great tools and features like Kankan boards, Gantt chart, custom workflows, and reports
Cons
Not useful for large projects
Does not allow all the notifications
Requires a developed interface
Limits the per task programs
Cost
ProofHub offers a 14-day free trial with all the key features.
Pricing starts at $50 per month if billed monthly.
#3. Free Social Media Marketing Software
In today's day and age, when everyone is on social media, a new marketing style has gained traction.
Social media marketing helps brands reach out to their prospective customers on a more personal level via Facebook, Twitter, Instagram, and more.
Not only is this marketing style more engaging, it also helps establish the brand as a business with strong online presence.
A great free marketing software for social media would be Hootsuite.
Hootsuite offers social media marketing solutions for brands by helping them schedule posts, find ready-made templates, and get real-time performance reports on campaigns.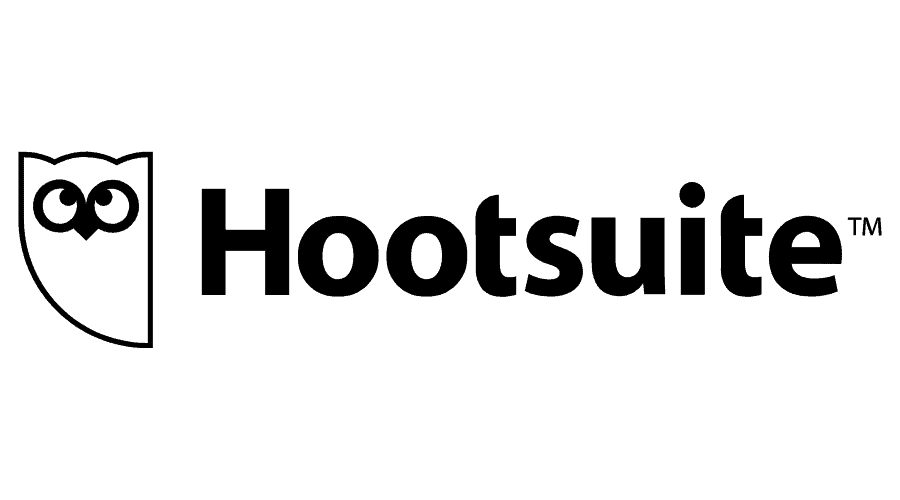 Pros 
24*7 support
Improves ROI
Automated monitoring
Time saving tool
Cons
Complex for beginners
Expensive
Poor data user interface
Cost
Hootsuite offers a 30-day free trial.
The paid plans start at about $17 per month billed annually, for one user.
#4. Free SEO Marketing Software
Are you struggling with your search engine rankings? Need more organic traffic?
SEO marketing software can help in growing your ranks on search engines like Bing, Yahoo, Google, and more.
One effective tool in SEO marketing is Ubersuggest.
Ubersuggest an SEO tool specializing in generating keywords. It also provides alerts and analytics about your website and how your blogs are performing.
Apart from a ranking perspective, the software helps boost your content readability, originality, grammar, and research.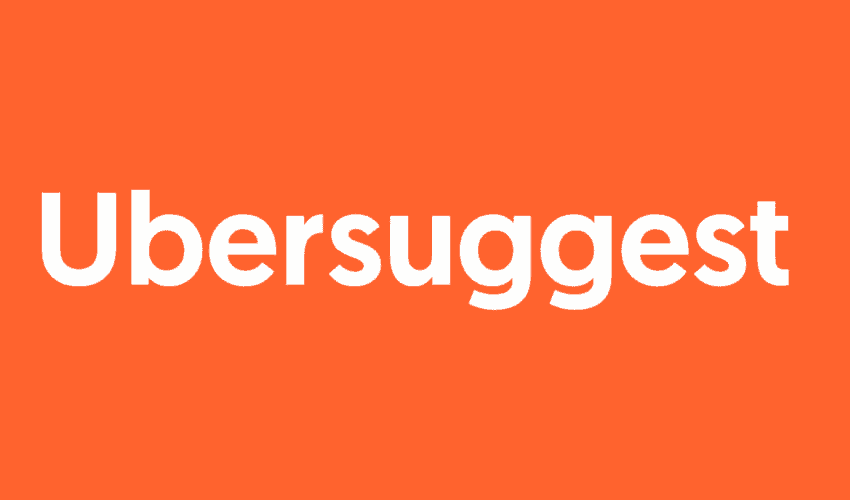 Pros
Provides a bunch of keyword ideas
Uses location and recommends operative words suitable for your area
Cons
Limited usage for free users
Not available as an app
Cost
Ubersuggest has a 7-day free trial.
Pricing starts at $12 per month.
#5. Free Content Marketing Software
Content marketing tools help in creating attractive content for various platforms.
They do so by enriching the language of the content.
Hemingway Editor is an old and renowned free marketing software, which can help you figure out where your English writing skills lack and how to write better.
It has various colored mark-ups to indicate better synonyms, syntax errors, helpful tips, and more to improve your content.

Pros
Simple to use
Can be used offline
Mobile-friendly
Cons
Doesn't have enough formatting options
Not recommended for long scripts
Cost
Hemingway Editor website is always free to use.
Hemingway Editor app costs $19.99 for lifetime access.
#6. Free Conference Calls Software
As a business owner, you might need a software that makes inbound and outbound sales communications easy online.
One such free marketing software is UberConference.
UberConference has now become 'Dialpad Meetings', but it continues to serve businesses with a built-in calling, free SMS tools, voicemail, and even fax!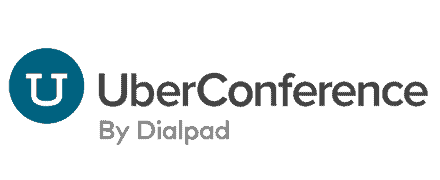 Pros 
Great picture quality
Easy to use
Consumes little data
Voicemail transcription
Custom greetings for calls
CRM integrations
Cons
The free features have time limit restrictions
Voice calls need improvements
Cost
Dialpad Meetings has a 14-day free trial.
The pricing starts at $15 per month per user.
Conclusion
Digital marketing is a smarter way of promoting your business and reaching out to a global audience.
All the six free marketing software we have featured in this blog post can help you tremendously when it comes to improving your brand visibility and customer outreach.
Marketing is a large and growing field of work, with new ways of marketing coming up every other day.
Effective marketing, though, is about good planning and efficient strategy implementation, which obviously requires help from tech.
A powerful free marketing software like EngageBay can do it all for you, and for less $1 a day!
👉Maximize your marketing impact without breaking the bank – dive into our guide on the top 10 free marketing tools today! 🌟